');mask-image:url('data:image/svg+xml;utf8,');mask-mode:alpha;-webkit-mask-repeat:no-repeat;mask-repeat:no-repeat;-webkit-mask-size:contain;mask-size:contain;-webkit-mask-position:center;mask-position:center;border-radius:0}}.wp-block-latest-comments__comment{line-height:1.1;list-style:none;margin-bottom:1em}.has-avatars .wp-block-latest-comments__comment{min-height:2.25em;list-style:none}.has-avatars .wp-block-latest-comments__comment .wp-block-latest-comments__comment-excerpt,.has-avatars .wp-block-latest-comments__comment .wp-block-latest-comments__comment-meta{margin-left:3.25em}.has-dates .wp-block-latest-comments__comment,.has-excerpts .wp-block-latest-comments__comment{line-height:1.5}.wp-block-latest-comments__comment-excerpt p{font-size:.875em;line-height:1.8;margin:.36em 0 1.4em}.wp-block-latest-comments__comment-date{display:block;font-size:.75em}.wp-block-latest-comments .avatar,.wp-block-latest-comments__comment-avatar{border-radius:1.5em;display:block;float:left;height:2.5em;margin-right:.75em;width:2.5em}.wp-block-latest-posts.alignleft{margin-right:2em}.wp-block-latest-posts.alignright{margin-left:2em}.wp-block-latest-posts.wp-block-latest-posts__list{list-style:none}.wp-block-latest-posts.wp-block-latest-posts__list li{clear:both}.wp-block-latest-posts.is-grid{display:flex;flex-wrap:wrap;padding:0}.wp-block-latest-posts.is-grid li{margin:0 1.25em 1.25em 0;width:100%}@media (min-width:600px){.wp-block-latest-posts.columns-2 li{width:calc(50% - .625em)}.wp-block-latest-posts.columns-2 li:nth-child(2n){margin-right:0}.wp-block-latest-posts.columns-3 li{width:calc(33.33333% - .83333em)}.wp-block-latest-posts.columns-3 li:nth-child(3n){margin-right:0}.wp-block-latest-posts.columns-4 li{width:calc(25% - .9375em)}.wp-block-latest-posts.columns-4 li:nth-child(4n){margin-right:0}.wp-block-latest-posts.columns-5 li{width:calc(20% - 1em)}.wp-block-latest-posts.columns-5 li:nth-child(5n){margin-right:0}.wp-block-latest-posts.columns-6 li{width:calc(16.66667% - 1.04167em)}.wp-block-latest-posts.columns-6 li:nth-child(6n){margin-right:0}}.wp-block-latest-posts__post-author,.wp-block-latest-posts__post-date{display:block;color:#555;font-size:.8125em}.wp-block-latest-posts__post-excerpt{margin-top:.5em;margin-bottom:1em}.wp-block-latest-posts__featured-image a{display:inline-block}.wp-block-latest-posts__featured-image img{height:auto;width:auto}.wp-block-latest-posts__featured-image.alignleft{margin-right:1em}.wp-block-latest-posts__featured-image.alignright{margin-left:1em}.wp-block-latest-posts__featured-image.aligncenter{margin-bottom:1em;text-align:center}.block-editor-image-alignment-control__row .components-base-control__field{display:flex;justify-content:space-between;align-items:center}.block-editor-image-alignment-control__row .components-base-control__field .components-base-control__label{margin-bottom:0}ol.has-background,ul.has-background{padding:1.25em 2.375em}.wp-block-media-text{ /*!rtl:begin:ignore*/direction:ltr; /*!rtl:end:ignore*/display:-ms-grid;display:grid;-ms-grid-columns:50% 1fr;grid-template-columns:50% 1fr;-ms-grid-rows:auto;grid-template-rows:auto}.wp-block-media-text.has-media-on-the-right{-ms-grid-columns:1fr 50%;grid-template-columns:1fr 50%}.wp-block-media-text.is-vertically-aligned-top .wp-block-media-text__content,.wp-block-media-text.is-vertically-aligned-top .wp-block-media-text__media{-ms-grid-row-align:start;align-self:start}.wp-block-media-text.is-vertically-aligned-center .wp-block-media-text__content,.wp-block-media-text.is-vertically-aligned-center .wp-block-media-text__media,.wp-block-media-text .wp-block-media-text__content,.wp-block-media-text .wp-block-media-text__media{-ms-grid-row-align:center;align-self:center}.wp-block-media-text.is-vertically-aligned-bottom .wp-block-media-text__content,.wp-block-media-text.is-vertically-aligned-bottom .wp-block-media-text__media{-ms-grid-row-align:end;align-self:end}.wp-block-media-text .wp-block-media-text__media{ /*!rtl:begin:ignore*/-ms-grid-column:1;grid-column:1;-ms-grid-row:1;grid-row:1; /*!rtl:end:ignore*/margin:0}.wp-block-media-text .wp-block-media-text__content{direction:ltr; /*!rtl:begin:ignore*/-ms-grid-column:2;grid-column:2;-ms-grid-row:1;grid-row:1; /*!rtl:end:ignore*/padding:0 8%;word-break:break-word}.wp-block-media-text.has-media-on-the-right .wp-block-media-text__media{ /*!rtl:begin:ignore*/-ms-grid-column:2;grid-column:2;-ms-grid-row:1;grid-row:1 /*!rtl:end:ignore*/}.wp-block-media-text.has-media-on-the-right .wp-block-media-text__content{ /*!rtl:begin:ignore*/-ms-grid-column:1;grid-column:1;-ms-grid-row:1;grid-row:1 /*!rtl:end:ignore*/}.wp-block-media-text__media img,.wp-block-media-text__media video{max-width:unset;width:100%;vertical-align:middle}.wp-block-media-text.is-image-fill figure.wp-block-media-text__media{height:100%;min-height:250px;background-size:cover}.wp-block-media-text.is-image-fill figure.wp-block-media-text__media>img{position:absolute;width:1px;height:1px;padding:0;margin:-1px;overflow:hidden;clip:rect(0,0,0,0);border:0}@media (max-width:600px){.wp-block-media-text.is-stacked-on-mobile{-ms-grid-columns:100%!important;grid-template-columns:100%!important}.wp-block-media-text.is-stacked-on-mobile .wp-block-media-text__media{-ms-grid-column:1;grid-column:1;-ms-grid-row:1;grid-row:1}.wp-block-media-text.is-stacked-on-mobile .wp-block-media-text__content{-ms-grid-column:1;grid-column:1;-ms-grid-row:2;grid-row:2}}.wp-block-navigation:not(.has-background) .wp-block-navigation__container .wp-block-navigation-link:not(.has-text-color){color:#1e1e1e}.wp-block-navigation:not(.has-background) .wp-block-navigation__container .wp-block-navigation__container{background-color:#fff}.items-justified-left>ul{justify-content:flex-start}.items-justified-center>ul{justify-content:center}.items-justified-right>ul{justify-content:flex-end}.wp-block-navigation-link{display:flex;align-items:center;position:relative;margin:0}.wp-block-navigation-link .wp-block-navigation__container:empty{display:none}.wp-block-navigation__container{list-style:none;margin:0;padding-left:0;display:flex;flex-wrap:wrap}.is-vertical .wp-block-navigation__container{display:block}.has-child>.wp-block-navigation-link__content{padding-right:.5em}.has-child .wp-block-navigation__container{border:1px solid rgba(0,0,0,.15);background-color:inherit;color:inherit;position:absolute;left:0;top:100%;width:-webkit-fit-content;width:-moz-fit-content;width:fit-content;z-index:2;opacity:0;transition:opacity .1s linear;visibility:hidden}.has-child .wp-block-navigation__container>.wp-block-navigation-link>.wp-block-navigation-link__content{flex-grow:1}.has-child .wp-block-navigation__container>.wp-block-navigation-link>.wp-block-navigation-link__submenu-icon{padding-right:.5em}@media (min-width:782px){.has-child .wp-block-navigation__container{left:1.5em}.has-child .wp-block-navigation__container .wp-block-navigation__container{left:100%;top:-1px}.has-child .wp-block-navigation__container .wp-block-navigation__container:before{content:"";position:absolute;right:100%;height:100%;display:block;width:.5em;background:transparent}.has-child .wp-block-navigation__container .wp-block-navigation-link__submenu-icon svg{transform:rotate(0)}}.has-child:hover{cursor:pointer}.has-child:hover>.wp-block-navigation__container{visibility:visible;opacity:1;display:flex;flex-direction:column}.has-child:focus-within{cursor:pointer}.has-child:focus-within>.wp-block-navigation__container{visibility:visible;opacity:1;display:flex;flex-direction:column}.wp-block-navigation-link__content{color:inherit;text-decoration:none;padding:.5em 1em}.wp-block-navigation-link__content+.wp-block-navigation-link__content{padding-top:0}.has-text-color .wp-block-navigation-link__content{color:inherit}.wp-block-navigation-link__label{word-break:normal;overflow-wrap:break-word}.wp-block-navigation-link__submenu-icon{height:inherit;padding:.375em 1em .375em 0}.wp-block-navigation-link__submenu-icon svg{fill:currentColor}@media (min-width:782px){.wp-block-navigation-link__submenu-icon svg{transform:rotate(90deg)}}.is-small-text{font-size:.875em}.is-regular-text{font-size:1em}.is-large-text{font-size:2.25em}.is-larger-text{font-size:3em}.has-drop-cap:not(:focus):first-letter{float:left;font-size:8.4em;line-height:.68;font-weight:100;margin:.05em .1em 0 0;text-transform:uppercase;font-style:normal}p.has-background{padding:1.25em 2.375em}p.has-text-color a{color:inherit}.wp-block-post-author{display:flex;flex-wrap:wrap}.wp-block-post-author__byline{width:100%;margin-top:0;margin-bottom:0;font-size:.5em}.wp-block-post-author__avatar{margin-right:1em}.wp-block-post-author__bio{margin-bottom:.7em;font-size:.7em}.wp-block-post-author__content{flex-grow:1;flex-basis:0}.wp-block-post-author__name{font-weight:700;margin:0}.wp-block-pullquote{padding:3em 0;margin-left:0;margin-right:0;text-align:center}.wp-block-pullquote.alignleft,.wp-block-pullquote.alignright{max-width:290px}.wp-block-pullquote.alignleft p,.wp-block-pullquote.alignright p{font-size:1.25em}.wp-block-pullquote p{font-size:1.75em;line-height:1.6}.wp-block-pullquote cite,.wp-block-pullquote footer{position:relative}.wp-block-pullquote .has-text-color a{color:inherit}.wp-block-pullquote:not(.is-style-solid-color){background:none}.wp-block-pullquote.is-style-solid-color{border:none}.wp-block-pullquote.is-style-solid-color blockquote{margin-left:auto;margin-right:auto;text-align:left;max-width:60%}.wp-block-pullquote.is-style-solid-color blockquote p{margin-top:0;margin-bottom:0;font-size:2em}.wp-block-pullquote.is-style-solid-color blockquote cite{text-transform:none;font-style:normal}.wp-block-pullquote cite{color:inherit}.wp-block-quote.is-large,.wp-block-quote.is-style-large{margin-bottom:1em;padding:0 1em}.wp-block-quote.is-large p,.wp-block-quote.is-style-large p{font-size:1.5em;font-style:italic;line-height:1.6}.wp-block-quote.is-large cite,.wp-block-quote.is-large footer,.wp-block-quote.is-style-large cite,.wp-block-quote.is-style-large footer{font-size:1.125em;text-align:right}.wp-block-rss.alignleft{margin-right:2em}.wp-block-rss.alignright{margin-left:2em}.wp-block-rss.is-grid{display:flex;flex-wrap:wrap;padding:0;list-style:none}.wp-block-rss.is-grid li{margin:0 1em 1em 0;width:100%}@media (min-width:600px){.wp-block-rss.columns-2 li{width:calc(50% - 1em)}.wp-block-rss.columns-3 li{width:calc(33.33333% - 1em)}.wp-block-rss.columns-4 li{width:calc(25% - 1em)}.wp-block-rss.columns-5 li{width:calc(20% - 1em)}.wp-block-rss.columns-6 li{width:calc(16.66667% - 1em)}}.wp-block-rss__item-author,.wp-block-rss__item-publish-date{display:block;color:#555;font-size:.8125em}.wp-block-search .wp-block-search__inside-wrapper{display:flex;flex:auto;flex-wrap:nowrap;max-width:100%}.wp-block-search .wp-block-search__label{width:100%}.wp-block-search .wp-block-search__input{flex-grow:1;min-width:3em;border:1px solid #949494}.wp-block-search .wp-block-search__button{margin-left:.625em;word-break:normal}.wp-block-search .wp-block-search__button svg{min-width:1.5em;min-height:1.5em}.wp-block-search.wp-block-search__button-only .wp-block-search__button{margin-left:0}.wp-block-search.wp-block-search__button-inside .wp-block-search__inside-wrapper{padding:4px;border:1px solid #949494}.wp-block-search.wp-block-search__button-inside .wp-block-search__inside-wrapper .wp-block-search__input{border-radius:0;border:none;padding:0 0 0 .25em}.wp-block-search.wp-block-search__button-inside .wp-block-search__inside-wrapper .wp-block-search__input:focus{outline:none}.wp-block-search.wp-block-search__button-inside .wp-block-search__inside-wrapper .wp-block-search__button{padding:.125em .5em}.wp-block-separator.is-style-wide{border-bottom-width:1px}.wp-block-separator.is-style-dots{background:none!important;border:none;text-align:center;max-width:none;line-height:1;height:auto}.wp-block-separator.is-style-dots:before{content:"\00b7 \00b7 \00b7";color:currentColor;font-size:1.5em;letter-spacing:2em;padding-left:2em;font-family:serif}.wp-block-custom-logo .aligncenter{display:table}.wp-block-social-links{display:flex;flex-wrap:wrap;justify-content:flex-start;padding-left:0;padding-right:0;text-indent:0;margin-left:0}.wp-block-social-links .wp-social-link a,.wp-block-social-links .wp-social-link a:hover{text-decoration:none;border-bottom:0;box-shadow:none}.wp-social-link{display:block;width:36px;height:36px;border-radius:9999px;margin:0 8px 8px 0;transition:transform .1s ease}@media (prefers-reduced-motion:reduce){.wp-social-link{transition-duration:0s}}.wp-social-link a{padding:6px;display:block;line-height:0;transition:transform .1s ease}.wp-social-link a,.wp-social-link a:active,.wp-social-link a:hover,.wp-social-link a:visited,.wp-social-link svg{color:currentColor;fill:currentColor}.wp-social-link:hover{transform:scale(1.1)}.wp-block-social-links.aligncenter{justify-content:center;display:flex}.wp-block-social-links:not(.is-style-logos-only) .wp-social-link{background-color:#f0f0f0;color:#444}.wp-block-social-links:not(.is-style-logos-only) .wp-social-link-amazon{background-color:#f90;color:#fff}.wp-block-social-links:not(.is-style-logos-only) .wp-social-link-bandcamp{background-color:#1ea0c3;color:#fff}.wp-block-social-links:not(.is-style-logos-only) .wp-social-link-behance{background-color:#0757fe;color:#fff}.wp-block-social-links:not(.is-style-logos-only) .wp-social-link-codepen{background-color:#1e1f26;color:#fff}.wp-block-social-links:not(.is-style-logos-only) .wp-social-link-deviantart{background-color:#02e49b;color:#fff}.wp-block-social-links:not(.is-style-logos-only) .wp-social-link-dribbble{background-color:#e94c89;color:#fff}.wp-block-social-links:not(.is-style-logos-only) .wp-social-link-dropbox{background-color:#4280ff;color:#fff}.wp-block-social-links:not(.is-style-logos-only) .wp-social-link-etsy{background-color:#f45800;color:#fff}.wp-block-social-links:not(.is-style-logos-only) .wp-social-link-facebook{background-color:#1778f2;color:#fff}.wp-block-social-links:not(.is-style-logos-only) .wp-social-link-fivehundredpx{background-color:#000;color:#fff}.wp-block-social-links:not(.is-style-logos-only) .wp-social-link-flickr{background-color:#0461dd;color:#fff}.wp-block-social-links:not(.is-style-logos-only) .wp-social-link-foursquare{background-color:#e65678;color:#fff}.wp-block-social-links:not(.is-style-logos-only) .wp-social-link-github{background-color:#24292d;color:#fff}.wp-block-social-links:not(.is-style-logos-only) .wp-social-link-goodreads{background-color:#eceadd;color:#382110}.wp-block-social-links:not(.is-style-logos-only) .wp-social-link-google{background-color:#ea4434;color:#fff}.wp-block-social-links:not(.is-style-logos-only) .wp-social-link-instagram{background-color:#f00075;color:#fff}.wp-block-social-links:not(.is-style-logos-only) .wp-social-link-lastfm{background-color:#e21b24;color:#fff}.wp-block-social-links:not(.is-style-logos-only) .wp-social-link-linkedin{background-color:#0d66c2;color:#fff}.wp-block-social-links:not(.is-style-logos-only) .wp-social-link-mastodon{background-color:#3288d4;color:#fff}.wp-block-social-links:not(.is-style-logos-only) .wp-social-link-medium{background-color:#02ab6c;color:#fff}.wp-block-social-links:not(.is-style-logos-only) .wp-social-link-meetup{background-color:#f6405f;color:#fff}.wp-block-social-links:not(.is-style-logos-only) .wp-social-link-pinterest{background-color:#e60122;color:#fff}.wp-block-social-links:not(.is-style-logos-only) .wp-social-link-pocket{background-color:#ef4155;color:#fff}.wp-block-social-links:not(.is-style-logos-only) .wp-social-link-reddit{background-color:#fe4500;color:#fff}.wp-block-social-links:not(.is-style-logos-only) .wp-social-link-skype{background-color:#0478d7;color:#fff}.wp-block-social-links:not(.is-style-logos-only) .wp-social-link-snapchat{background-color:#fefc00;color:#fff;stroke:#000}.wp-block-social-links:not(.is-style-logos-only) .wp-social-link-soundcloud{background-color:#ff5600;color:#fff}.wp-block-social-links:not(.is-style-logos-only) .wp-social-link-spotify{background-color:#1bd760;color:#fff}.wp-block-social-links:not(.is-style-logos-only) .wp-social-link-tumblr{background-color:#011835;color:#fff}.wp-block-social-links:not(.is-style-logos-only) .wp-social-link-twitch{background-color:#6440a4;color:#fff}.wp-block-social-links:not(.is-style-logos-only) .wp-social-link-twitter{background-color:#1da1f2;color:#fff}.wp-block-social-links:not(.is-style-logos-only) .wp-social-link-vimeo{background-color:#1eb7ea;color:#fff}.wp-block-social-links:not(.is-style-logos-only) .wp-social-link-vk{background-color:#4680c2;color:#fff}.wp-block-social-links:not(.is-style-logos-only) .wp-social-link-wordpress{background-color:#3499cd;color:#fff}.wp-block-social-links:not(.is-style-logos-only) .wp-social-link-yelp{background-color:#d32422;color:#fff}.wp-block-social-links:not(.is-style-logos-only) .wp-social-link-youtube{background-color:red;color:#fff}.wp-block-social-links.is-style-logos-only .wp-social-link{background:none;padding:4px}.wp-block-social-links.is-style-logos-only .wp-social-link svg{width:28px;height:28px}.wp-block-social-links.is-style-logos-only .wp-social-link-amazon{color:#f90}.wp-block-social-links.is-style-logos-only .wp-social-link-bandcamp{color:#1ea0c3}.wp-block-social-links.is-style-logos-only .wp-social-link-behance{color:#0757fe}.wp-block-social-links.is-style-logos-only .wp-social-link-codepen{color:#1e1f26}.wp-block-social-links.is-style-logos-only .wp-social-link-deviantart{color:#02e49b}.wp-block-social-links.is-style-logos-only .wp-social-link-dribbble{color:#e94c89}.wp-block-social-links.is-style-logos-only .wp-social-link-dropbox{color:#4280ff}.wp-block-social-links.is-style-logos-only .wp-social-link-etsy{color:#f45800}.wp-block-social-links.is-style-logos-only .wp-social-link-facebook{color:#1778f2}.wp-block-social-links.is-style-logos-only .wp-social-link-fivehundredpx{color:#000}.wp-block-social-links.is-style-logos-only .wp-social-link-flickr{color:#0461dd}.wp-block-social-links.is-style-logos-only .wp-social-link-foursquare{color:#e65678}.wp-block-social-links.is-style-logos-only .wp-social-link-github{color:#24292d}.wp-block-social-links.is-style-logos-only .wp-social-link-goodreads{color:#382110}.wp-block-social-links.is-style-logos-only .wp-social-link-google{color:#ea4434}.wp-block-social-links.is-style-logos-only .wp-social-link-instagram{color:#f00075}.wp-block-social-links.is-style-logos-only .wp-social-link-lastfm{color:#e21b24}.wp-block-social-links.is-style-logos-only .wp-social-link-linkedin{color:#0d66c2}.wp-block-social-links.is-style-logos-only .wp-social-link-mastodon{color:#3288d4}.wp-block-social-links.is-style-logos-only .wp-social-link-medium{color:#02ab6c}.wp-block-social-links.is-style-logos-only .wp-social-link-meetup{color:#f6405f}.wp-block-social-links.is-style-logos-only .wp-social-link-pinterest{color:#e60122}.wp-block-social-links.is-style-logos-only .wp-social-link-pocket{color:#ef4155}.wp-block-social-links.is-style-logos-only .wp-social-link-reddit{color:#fe4500}.wp-block-social-links.is-style-logos-only .wp-social-link-skype{color:#0478d7}.wp-block-social-links.is-style-logos-only .wp-social-link-snapchat{color:#fff;stroke:#000}.wp-block-social-links.is-style-logos-only .wp-social-link-soundcloud{color:#ff5600}.wp-block-social-links.is-style-logos-only .wp-social-link-spotify{color:#1bd760}.wp-block-social-links.is-style-logos-only .wp-social-link-tumblr{color:#011835}.wp-block-social-links.is-style-logos-only .wp-social-link-twitch{color:#6440a4}.wp-block-social-links.is-style-logos-only .wp-social-link-twitter{color:#1da1f2}.wp-block-social-links.is-style-logos-only .wp-social-link-vimeo{color:#1eb7ea}.wp-block-social-links.is-style-logos-only .wp-social-link-vk{color:#4680c2}.wp-block-social-links.is-style-logos-only .wp-social-link-wordpress{color:#3499cd}.wp-block-social-links.is-style-logos-only .wp-social-link-yelp{background-color:#d32422;color:#fff}.wp-block-social-links.is-style-logos-only .wp-social-link-youtube{color:red}.wp-block-social-links.is-style-pill-shape .wp-social-link{width:auto}.wp-block-social-links.is-style-pill-shape .wp-social-link a{padding-left:16px;padding-right:16px}.wp-block-spacer{clear:both}p.wp-block-subhead{font-size:1.1em;font-style:italic;opacity:.75}.wp-block-table{overflow-x:auto}.wp-block-table table{width:100%}.wp-block-table .has-fixed-layout{table-layout:fixed;width:100%}.wp-block-table .has-fixed-layout td,.wp-block-table .has-fixed-layout th{word-break:break-word}.wp-block-table.aligncenter,.wp-block-table.alignleft,.wp-block-table.alignright{display:table;width:auto}.wp-block-table.aligncenter td,.wp-block-table.aligncenter th,.wp-block-table.alignleft td,.wp-block-table.alignleft th,.wp-block-table.alignright td,.wp-block-table.alignright th{word-break:break-word}.wp-block-table .has-subtle-light-gray-background-color{background-color:#f3f4f5}.wp-block-table .has-subtle-pale-green-background-color{background-color:#e9fbe5}.wp-block-table .has-subtle-pale-blue-background-color{background-color:#e7f5fe}.wp-block-table .has-subtle-pale-pink-background-color{background-color:#fcf0ef}.wp-block-table.is-style-stripes{border-spacing:0;border-collapse:inherit;background-color:transparent;border-bottom:1px solid #f0f0f0}.wp-block-table.is-style-stripes tbody tr:nth-child(odd){background-color:#f0f0f0}.wp-block-table.is-style-stripes.has-subtle-light-gray-background-color tbody tr:nth-child(odd){background-color:#f3f4f5}.wp-block-table.is-style-stripes.has-subtle-pale-green-background-color tbody tr:nth-child(odd){background-color:#e9fbe5}.wp-block-table.is-style-stripes.has-subtle-pale-blue-background-color tbody tr:nth-child(odd){background-color:#e7f5fe}.wp-block-table.is-style-stripes.has-subtle-pale-pink-background-color tbody tr:nth-child(odd){background-color:#fcf0ef}.wp-block-table.is-style-stripes td,.wp-block-table.is-style-stripes th{border-color:transparent}.wp-block-text-columns,.wp-block-text-columns.aligncenter{display:flex}.wp-block-text-columns .wp-block-column{margin:0 1em;padding:0}.wp-block-text-columns .wp-block-column:first-child{margin-left:0}.wp-block-text-columns .wp-block-column:last-child{margin-right:0}.wp-block-text-columns.columns-2 .wp-block-column{width:50%}.wp-block-text-columns.columns-3 .wp-block-column{width:33.33333%}.wp-block-text-columns.columns-4 .wp-block-column{width:25%}.wp-block-video{margin-left:0;margin-right:0}.wp-block-video video{max-width:100%}@supports ((position:-webkit-sticky) or (position:sticky)){.wp-block-video [poster]{object-fit:cover}}.wp-block-video.aligncenter{text-align:center}.wp-block-video figcaption{margin-top:.5em;margin-bottom:1em}.wp-block-post-featured-image a{display:inline-block}:root .has-pale-pink-background-color{background-color:#f78da7}:root .has-vivid-red-background-color{background-color:#cf2e2e}:root .has-luminous-vivid-orange-background-color{background-color:#ff6900}:root .has-luminous-vivid-amber-background-color{background-color:#fcb900}:root .has-light-green-cyan-background-color{background-color:#7bdcb5}:root .has-vivid-green-cyan-background-color{background-color:#00d084}:root .has-pale-cyan-blue-background-color{background-color:#8ed1fc}:root .has-vivid-cyan-blue-background-color{background-color:#0693e3}:root .has-vivid-purple-background-color{background-color:#9b51e0}:root .has-white-background-color{background-color:#fff}:root .has-very-light-gray-background-color{background-color:#eee}:root .has-cyan-bluish-gray-background-color{background-color:#abb8c3}:root .has-very-dark-gray-background-color{background-color:#313131}:root .has-black-background-color{background-color:#000}:root .has-pale-pink-color{color:#f78da7}:root .has-vivid-red-color{color:#cf2e2e}:root .has-luminous-vivid-orange-color{color:#ff6900}:root .has-luminous-vivid-amber-color{color:#fcb900}:root .has-light-green-cyan-color{color:#7bdcb5}:root .has-vivid-green-cyan-color{color:#00d084}:root .has-pale-cyan-blue-color{color:#8ed1fc}:root .has-vivid-cyan-blue-color{color:#0693e3}:root .has-vivid-purple-color{color:#9b51e0}:root .has-white-color{color:#fff}:root .has-very-light-gray-color{color:#eee}:root .has-cyan-bluish-gray-color{color:#abb8c3}:root .has-very-dark-gray-color{color:#313131}:root .has-black-color{color:#000}:root .has-vivid-cyan-blue-to-vivid-purple-gradient-background{background:linear-gradient(135deg,#0693e3,#9b51e0)}:root .has-vivid-green-cyan-to-vivid-cyan-blue-gradient-background{background:linear-gradient(135deg,#00d084,#0693e3)}:root .has-light-green-cyan-to-vivid-green-cyan-gradient-background{background:linear-gradient(135deg,#7adcb4,#00d082)}:root .has-luminous-vivid-amber-to-luminous-vivid-orange-gradient-background{background:linear-gradient(135deg,#fcb900,#ff6900)}:root .has-luminous-vivid-orange-to-vivid-red-gradient-background{background:linear-gradient(135deg,#ff6900,#cf2e2e)}:root .has-very-light-gray-to-cyan-bluish-gray-gradient-background{background:linear-gradient(135deg,#eee,#a9b8c3)}:root .has-cool-to-warm-spectrum-gradient-background{background:linear-gradient(135deg,#4aeadc,#9778d1 20%,#cf2aba 40%,#ee2c82 60%,#fb6962 80%,#fef84c)}:root .has-blush-light-purple-gradient-background{background:linear-gradient(135deg,#ffceec,#9896f0)}:root .has-blush-bordeaux-gradient-background{background:linear-gradient(135deg,#fecda5,#fe2d2d 50%,#6b003e)}:root .has-purple-crush-gradient-background{background:linear-gradient(135deg,#34e2e4,#4721fb 50%,#ab1dfe)}:root .has-luminous-dusk-gradient-background{background:linear-gradient(135deg,#ffcb70,#c751c0 50%,#4158d0)}:root .has-hazy-dawn-gradient-background{background:linear-gradient(135deg,#faaca8,#dad0ec)}:root .has-pale-ocean-gradient-background{background:linear-gradient(135deg,#fff5cb,#b6e3d4 50%,#33a7b5)}:root .has-electric-grass-gradient-background{background:linear-gradient(135deg,#caf880,#71ce7e)}:root .has-subdued-olive-gradient-background{background:linear-gradient(135deg,#fafae1,#67a671)}:root .has-atomic-cream-gradient-background{background:linear-gradient(135deg,#fdd79a,#004a59)}:root .has-nightshade-gradient-background{background:linear-gradient(135deg,#330968,#31cdcf)}:root .has-midnight-gradient-background{background:linear-gradient(135deg,#020381,#2874fc)}:root .has-link-color a{color:#00e;color:var(--wp--style--color--link,#00e)}.has-small-font-size{font-size:.8125em}.has-normal-font-size,.has-regular-font-size{font-size:1em}.has-medium-font-size{font-size:1.25em}.has-large-font-size{font-size:2.25em}.has-huge-font-size,.has-larger-font-size{font-size:2.625em}.has-text-align-center{text-align:center}.has-text-align-left{text-align:left}.has-text-align-right{text-align:right}#end-resizable-editor-section{display:none}.aligncenter{clear:both} @font-face{font-family:'FontAwesome';src:url(//jaasfoundation.org/wp-content/plugins/goodlayers-core/plugins/fontawesome/fontawesome-webfont.eot?v=4.7.0);src:url(//jaasfoundation.org/wp-content/plugins/goodlayers-core/plugins/fontawesome/fontawesome-webfont.eot?#iefix&v=4.7.0) format('embedded-opentype'),url(//jaasfoundation.org/wp-content/plugins/goodlayers-core/plugins/fontawesome/fontawesome-webfont.woff2?v=4.7.0) format('woff2'),url(//jaasfoundation.org/wp-content/plugins/goodlayers-core/plugins/fontawesome/fontawesome-webfont.woff?v=4.7.0) format('woff'),url(//jaasfoundation.org/wp-content/plugins/goodlayers-core/plugins/fontawesome/fontawesome-webfont.ttf?v=4.7.0) format('truetype'),url(//jaasfoundation.org/wp-content/plugins/goodlayers-core/plugins/fontawesome/fontawesome-webfont.svg?v=4.7.0#fontawesomeregular) format('svg');font-weight:400;font-style:normal;font-display:block}.fa{display:inline-block;font:normal normal normal 14px/1 FontAwesome;font-size:inherit;text-rendering:auto;-webkit-font-smoothing:antialiased;-moz-osx-font-smoothing:grayscale}.fa-lg{font-size:1.33333333em;line-height:.75em;vertical-align:-15%}.fa-2x{font-size:2em}.fa-3x{font-size:3em}.fa-4x{font-size:4em}.fa-5x{font-size:5em}.fa-fw{width:1.28571429em;text-align:center}.fa-ul{padding-left:0;margin-left:2.14285714em;list-style-type:none}.fa-ul>li{position:relative}.fa-li{position:absolute;left:-2.14285714em;width:2.14285714em;top:.14285714em;text-align:center}.fa-li.fa-lg{left:-1.85714286em}.fa-border{padding:.2em .25em .15em;border:solid .08em #eee;border-radius:.1em}.fa-pull-left{float:left}.fa-pull-right{float:right}.fa.fa-pull-left{margin-right:.3em}.fa.fa-pull-right{margin-left:.3em}.pull-right{float:right}.pull-left{float:left}.fa.pull-left{margin-right:.3em}.fa.pull-right{margin-left:.3em}.fa-spin{-webkit-animation:fa-spin 2s infinite linear;animation:fa-spin 2s infinite linear}.fa-pulse{-webkit-animation:fa-spin 1s infinite steps(8);animation:fa-spin 1s infinite steps(8)}@-webkit-keyframes fa-spin{0%{-webkit-transform:rotate(0deg);transform:rotate(0deg)}100%{-webkit-transform:rotate(359deg);transform:rotate(359deg)}}@keyframes fa-spin{0%{-webkit-transform:rotate(0deg);transform:rotate(0deg)}100%{-webkit-transform:rotate(359deg);transform:rotate(359deg)}}.fa-rotate-90{-ms-filter:"progid:DXImageTransform.Microsoft.BasicImage(rotation=1)";-webkit-transform:rotate(90deg);-ms-transform:rotate(90deg);transform:rotate(90deg)}.fa-rotate-180{-ms-filter:"progid:DXImageTransform.Microsoft.BasicImage(rotation=2)";-webkit-transform:rotate(180deg);-ms-transform:rotate(180deg);transform:rotate(180deg)}.fa-rotate-270{-ms-filter:"progid:DXImageTransform.Microsoft.BasicImage(rotation=3)";-webkit-transform:rotate(270deg);-ms-transform:rotate(270deg);transform:rotate(270deg)}.fa-flip-horizontal{-ms-filter:"progid:DXImageTransform.Microsoft.BasicImage(rotation=0, mirror=1)";-webkit-transform:scale(-1,1);-ms-transform:scale(-1,1);transform:scale(-1,1)}.fa-flip-vertical{-ms-filter:"progid:DXImageTransform.Microsoft.BasicImage(rotation=2, mirror=1)";-webkit-transform:scale(1,-1);-ms-transform:scale(1,-1);transform:scale(1,-1)}:root .fa-rotate-90,:root .fa-rotate-180,:root .fa-rotate-270,:root .fa-flip-horizontal,:root .fa-flip-vertical{filter:none}.fa-stack{position:relative;display:inline-block;width:2em;height:2em;line-height:2em;vertical-align:middle}.fa-stack-1x,.fa-stack-2x{position:absolute;left:0;width:100%;text-align:center}.fa-stack-1x{line-height:inherit}.fa-stack-2x{font-size:2em}.fa-inverse{color:#fff}.fa-glass:before{content:"\f000"}.fa-music:before{content:"\f001"}.fa-search:before{content:"\f002"}.fa-envelope-o:before{content:"\f003"}.fa-heart:before{content:"\f004"}.fa-star:before{content:"\f005"}.fa-star-o:before{content:"\f006"}.fa-user:before{content:"\f007"}.fa-film:before{content:"\f008"}.fa-th-large:before{content:"\f009"}.fa-th:before{content:"\f00a"}.fa-th-list:before{content:"\f00b"}.fa-check:before{content:"\f00c"}.fa-remove:before,.fa-close:before,.fa-times:before{content:"\f00d"}.fa-search-plus:before{content:"\f00e"}.fa-search-minus:before{content:"\f010"}.fa-power-off:before{content:"\f011"}.fa-signal:before{content:"\f012"}.fa-gear:before,.fa-cog:before{content:"\f013"}.fa-trash-o:before{content:"\f014"}.fa-home:before{content:"\f015"}.fa-file-o:before{content:"\f016"}.fa-clock-o:before{content:"\f017"}.fa-road:before{content:"\f018"}.fa-download:before{content:"\f019"}.fa-arrow-circle-o-down:before{content:"\f01a"}.fa-arrow-circle-o-up:before{content:"\f01b"}.fa-inbox:before{content:"\f01c"}.fa-play-circle-o:before{content:"\f01d"}.fa-rotate-right:before,.fa-repeat:before{content:"\f01e"}.fa-refresh:before{content:"\f021"}.fa-list-alt:before{content:"\f022"}.fa-lock:before{content:"\f023"}.fa-flag:before{content:"\f024"}.fa-headphones:before{content:"\f025"}.fa-volume-off:before{content:"\f026"}.fa-volume-down:before{content:"\f027"}.fa-volume-up:before{content:"\f028"}.fa-qrcode:before{content:"\f029"}.fa-barcode:before{content:"\f02a"}.fa-tag:before{content:"\f02b"}.fa-tags:before{content:"\f02c"}.fa-book:before{content:"\f02d"}.fa-bookmark:before{content:"\f02e"}.fa-print:before{content:"\f02f"}.fa-camera:before{content:"\f030"}.fa-font:before{content:"\f031"}.fa-bold:before{content:"\f032"}.fa-italic:before{content:"\f033"}.fa-text-height:before{content:"\f034"}.fa-text-width:before{content:"\f035"}.fa-align-left:before{content:"\f036"}.fa-align-center:before{content:"\f037"}.fa-align-right:before{content:"\f038"}.fa-align-justify:before{content:"\f039"}.fa-list:before{content:"\f03a"}.fa-dedent:before,.fa-outdent:before{content:"\f03b"}.fa-indent:before{content:"\f03c"}.fa-video-camera:before{content:"\f03d"}.fa-photo:before,.fa-image:before,.fa-picture-o:before{content:"\f03e"}.fa-pencil:before{content:"\f040"}.fa-map-marker:before{content:"\f041"}.fa-adjust:before{content:"\f042"}.fa-tint:before{content:"\f043"}.fa-edit:before,.fa-pencil-square-o:before{content:"\f044"}.fa-share-square-o:before{content:"\f045"}.fa-check-square-o:before{content:"\f046"}.fa-arrows:before{content:"\f047"}.fa-step-backward:before{content:"\f048"}.fa-fast-backward:before{content:"\f049"}.fa-backward:before{content:"\f04a"}.fa-play:before{content:"\f04b"}.fa-pause:before{content:"\f04c"}.fa-stop:before{content:"\f04d"}.fa-forward:before{content:"\f04e"}.fa-fast-forward:before{content:"\f050"}.fa-step-forward:before{content:"\f051"}.fa-eject:before{content:"\f052"}.fa-chevron-left:before{content:"\f053"}.fa-chevron-right:before{content:"\f054"}.fa-plus-circle:before{content:"\f055"}.fa-minus-circle:before{content:"\f056"}.fa-times-circle:before{content:"\f057"}.fa-check-circle:before{content:"\f058"}.fa-question-circle:before{content:"\f059"}.fa-info-circle:before{content:"\f05a"}.fa-crosshairs:before{content:"\f05b"}.fa-times-circle-o:before{content:"\f05c"}.fa-check-circle-o:before{content:"\f05d"}.fa-ban:before{content:"\f05e"}.fa-arrow-left:before{content:"\f060"}.fa-arrow-right:before{content:"\f061"}.fa-arrow-up:before{content:"\f062"}.fa-arrow-down:before{content:"\f063"}.fa-mail-forward:before,.fa-share:before{content:"\f064"}.fa-expand:before{content:"\f065"}.fa-compress:before{content:"\f066"}.fa-plus:before{content:"\f067"}.fa-minus:before{content:"\f068"}.fa-asterisk:before{content:"\f069"}.fa-exclamation-circle:before{content:"\f06a"}.fa-gift:before{content:"\f06b"}.fa-leaf:before{content:"\f06c"}.fa-fire:before{content:"\f06d"}.fa-eye:before{content:"\f06e"}.fa-eye-slash:before{content:"\f070"}.fa-warning:before,.fa-exclamation-triangle:before{content:"\f071"}.fa-plane:before{content:"\f072"}.fa-calendar:before{content:"\f073"}.fa-random:before{content:"\f074"}.fa-comment:before{content:"\f075"}.fa-magnet:before{content:"\f076"}.fa-chevron-up:before{content:"\f077"}.fa-chevron-down:before{content:"\f078"}.fa-retweet:before{content:"\f079"}.fa-shopping-cart:before{content:"\f07a"}.fa-folder:before{content:"\f07b"}.fa-folder-open:before{content:"\f07c"}.fa-arrows-v:before{content:"\f07d"}.fa-arrows-h:before{content:"\f07e"}.fa-bar-chart-o:before,.fa-bar-chart:before{content:"\f080"}.fa-twitter-square:before{content:"\f081"}.fa-facebook-square:before{content:"\f082"}.fa-camera-retro:before{content:"\f083"}.fa-key:before{content:"\f084"}.fa-gears:before,.fa-cogs:before{content:"\f085"}.fa-comments:before{content:"\f086"}.fa-thumbs-o-up:before{content:"\f087"}.fa-thumbs-o-down:before{content:"\f088"}.fa-star-half:before{content:"\f089"}.fa-heart-o:before{content:"\f08a"}.fa-sign-out:before{content:"\f08b"}.fa-linkedin-square:before{content:"\f08c"}.fa-thumb-tack:before{content:"\f08d"}.fa-external-link:before{content:"\f08e"}.fa-sign-in:before{content:"\f090"}.fa-trophy:before{content:"\f091"}.fa-github-square:before{content:"\f092"}.fa-upload:before{content:"\f093"}.fa-lemon-o:before{content:"\f094"}.fa-phone:before{content:"\f095"}.fa-square-o:before{content:"\f096"}.fa-bookmark-o:before{content:"\f097"}.fa-phone-square:before{content:"\f098"}.fa-twitter:before{content:"\f099"}.fa-facebook-f:before,.fa-facebook:before{content:"\f09a"}.fa-github:before{content:"\f09b"}.fa-unlock:before{content:"\f09c"}.fa-credit-card:before{content:"\f09d"}.fa-feed:before,.fa-rss:before{content:"\f09e"}.fa-hdd-o:before{content:"\f0a0"}.fa-bullhorn:before{content:"\f0a1"}.fa-bell:before{content:"\f0f3"}.fa-certificate:before{content:"\f0a3"}.fa-hand-o-right:before{content:"\f0a4"}.fa-hand-o-left:before{content:"\f0a5"}.fa-hand-o-up:before{content:"\f0a6"}.fa-hand-o-down:before{content:"\f0a7"}.fa-arrow-circle-left:before{content:"\f0a8"}.fa-arrow-circle-right:before{content:"\f0a9"}.fa-arrow-circle-up:before{content:"\f0aa"}.fa-arrow-circle-down:before{content:"\f0ab"}.fa-globe:before{content:"\f0ac"}.fa-wrench:before{content:"\f0ad"}.fa-tasks:before{content:"\f0ae"}.fa-filter:before{content:"\f0b0"}.fa-briefcase:before{content:"\f0b1"}.fa-arrows-alt:before{content:"\f0b2"}.fa-group:before,.fa-users:before{content:"\f0c0"}.fa-chain:before,.fa-link:before{content:"\f0c1"}.fa-cloud:before{content:"\f0c2"}.fa-flask:before{content:"\f0c3"}.fa-cut:before,.fa-scissors:before{content:"\f0c4"}.fa-copy:before,.fa-files-o:before{content:"\f0c5"}.fa-paperclip:before{content:"\f0c6"}.fa-save:before,.fa-floppy-o:before{content:"\f0c7"}.fa-square:before{content:"\f0c8"}.fa-navicon:before,.fa-reorder:before,.fa-bars:before{content:"\f0c9"}.fa-list-ul:before{content:"\f0ca"}.fa-list-ol:before{content:"\f0cb"}.fa-strikethrough:before{content:"\f0cc"}.fa-underline:before{content:"\f0cd"}.fa-table:before{content:"\f0ce"}.fa-magic:before{content:"\f0d0"}.fa-truck:before{content:"\f0d1"}.fa-pinterest:before{content:"\f0d2"}.fa-pinterest-square:before{content:"\f0d3"}.fa-google-plus-square:before{content:"\f0d4"}.fa-google-plus:before{content:"\f0d5"}.fa-money:before{content:"\f0d6"}.fa-caret-down:before{content:"\f0d7"}.fa-caret-up:before{content:"\f0d8"}.fa-caret-left:before{content:"\f0d9"}.fa-caret-right:before{content:"\f0da"}.fa-columns:before{content:"\f0db"}.fa-unsorted:before,.fa-sort:before{content:"\f0dc"}.fa-sort-down:before,.fa-sort-desc:before{content:"\f0dd"}.fa-sort-up:before,.fa-sort-asc:before{content:"\f0de"}.fa-envelope:before{content:"\f0e0"}.fa-linkedin:before{content:"\f0e1"}.fa-rotate-left:before,.fa-undo:before{content:"\f0e2"}.fa-legal:before,.fa-gavel:before{content:"\f0e3"}.fa-dashboard:before,.fa-tachometer:before{content:"\f0e4"}.fa-comment-o:before{content:"\f0e5"}.fa-comments-o:before{content:"\f0e6"}.fa-flash:before,.fa-bolt:before{content:"\f0e7"}.fa-sitemap:before{content:"\f0e8"}.fa-umbrella:before{content:"\f0e9"}.fa-paste:before,.fa-clipboard:before{content:"\f0ea"}.fa-lightbulb-o:before{content:"\f0eb"}.fa-exchange:before{content:"\f0ec"}.fa-cloud-download:before{content:"\f0ed"}.fa-cloud-upload:before{content:"\f0ee"}.fa-user-md:before{content:"\f0f0"}.fa-stethoscope:before{content:"\f0f1"}.fa-suitcase:before{content:"\f0f2"}.fa-bell-o:before{content:"\f0a2"}.fa-coffee:before{content:"\f0f4"}.fa-cutlery:before{content:"\f0f5"}.fa-file-text-o:before{content:"\f0f6"}.fa-building-o:before{content:"\f0f7"}.fa-hospital-o:before{content:"\f0f8"}.fa-ambulance:before{content:"\f0f9"}.fa-medkit:before{content:"\f0fa"}.fa-fighter-jet:before{content:"\f0fb"}.fa-beer:before{content:"\f0fc"}.fa-h-square:before{content:"\f0fd"}.fa-plus-square:before{content:"\f0fe"}.fa-angle-double-left:before{content:"\f100"}.fa-angle-double-right:before{content:"\f101"}.fa-angle-double-up:before{content:"\f102"}.fa-angle-double-down:before{content:"\f103"}.fa-angle-left:before{content:"\f104"}.fa-angle-right:before{content:"\f105"}.fa-angle-up:before{content:"\f106"}.fa-angle-down:before{content:"\f107"}.fa-desktop:before{content:"\f108"}.fa-laptop:before{content:"\f109"}.fa-tablet:before{content:"\f10a"}.fa-mobile-phone:before,.fa-mobile:before{content:"\f10b"}.fa-circle-o:before{content:"\f10c"}.fa-quote-left:before{content:"\f10d"}.fa-quote-right:before{content:"\f10e"}.fa-spinner:before{content:"\f110"}.fa-circle:before{content:"\f111"}.fa-mail-reply:before,.fa-reply:before{content:"\f112"}.fa-github-alt:before{content:"\f113"}.fa-folder-o:before{content:"\f114"}.fa-folder-open-o:before{content:"\f115"}.fa-smile-o:before{content:"\f118"}.fa-frown-o:before{content:"\f119"}.fa-meh-o:before{content:"\f11a"}.fa-gamepad:before{content:"\f11b"}.fa-keyboard-o:before{content:"\f11c"}.fa-flag-o:before{content:"\f11d"}.fa-flag-checkered:before{content:"\f11e"}.fa-terminal:before{content:"\f120"}.fa-code:before{content:"\f121"}.fa-mail-reply-all:before,.fa-reply-all:before{content:"\f122"}.fa-star-half-empty:before,.fa-star-half-full:before,.fa-star-half-o:before{content:"\f123"}.fa-location-arrow:before{content:"\f124"}.fa-crop:before{content:"\f125"}.fa-code-fork:before{content:"\f126"}.fa-unlink:before,.fa-chain-broken:before{content:"\f127"}.fa-question:before{content:"\f128"}.fa-info:before{content:"\f129"}.fa-exclamation:before{content:"\f12a"}.fa-superscript:before{content:"\f12b"}.fa-subscript:before{content:"\f12c"}.fa-eraser:before{content:"\f12d"}.fa-puzzle-piece:before{content:"\f12e"}.fa-microphone:before{content:"\f130"}.fa-microphone-slash:before{content:"\f131"}.fa-shield:before{content:"\f132"}.fa-calendar-o:before{content:"\f133"}.fa-fire-extinguisher:before{content:"\f134"}.fa-rocket:before{content:"\f135"}.fa-maxcdn:before{content:"\f136"}.fa-chevron-circle-left:before{content:"\f137"}.fa-chevron-circle-right:before{content:"\f138"}.fa-chevron-circle-up:before{content:"\f139"}.fa-chevron-circle-down:before{content:"\f13a"}.fa-html5:before{content:"\f13b"}.fa-css3:before{content:"\f13c"}.fa-anchor:before{content:"\f13d"}.fa-unlock-alt:before{content:"\f13e"}.fa-bullseye:before{content:"\f140"}.fa-ellipsis-h:before{content:"\f141"}.fa-ellipsis-v:before{content:"\f142"}.fa-rss-square:before{content:"\f143"}.fa-play-circle:before{content:"\f144"}.fa-ticket:before{content:"\f145"}.fa-minus-square:before{content:"\f146"}.fa-minus-square-o:before{content:"\f147"}.fa-level-up:before{content:"\f148"}.fa-level-down:before{content:"\f149"}.fa-check-square:before{content:"\f14a"}.fa-pencil-square:before{content:"\f14b"}.fa-external-link-square:before{content:"\f14c"}.fa-share-square:before{content:"\f14d"}.fa-compass:before{content:"\f14e"}.fa-toggle-down:before,.fa-caret-square-o-down:before{content:"\f150"}.fa-toggle-up:before,.fa-caret-square-o-up:before{content:"\f151"}.fa-toggle-right:before,.fa-caret-square-o-right:before{content:"\f152"}.fa-euro:before,.fa-eur:before{content:"\f153"}.fa-gbp:before{content:"\f154"}.fa-dollar:before,.fa-usd:before{content:"\f155"}.fa-rupee:before,.fa-inr:before{content:"\f156"}.fa-cny:before,.fa-rmb:before,.fa-yen:before,.fa-jpy:before{content:"\f157"}.fa-ruble:before,.fa-rouble:before,.fa-rub:before{content:"\f158"}.fa-won:before,.fa-krw:before{content:"\f159"}.fa-bitcoin:before,.fa-btc:before{content:"\f15a"}.fa-file:before{content:"\f15b"}.fa-file-text:before{content:"\f15c"}.fa-sort-alpha-asc:before{content:"\f15d"}.fa-sort-alpha-desc:before{content:"\f15e"}.fa-sort-amount-asc:before{content:"\f160"}.fa-sort-amount-desc:before{content:"\f161"}.fa-sort-numeric-asc:before{content:"\f162"}.fa-sort-numeric-desc:before{content:"\f163"}.fa-thumbs-up:before{content:"\f164"}.fa-thumbs-down:before{content:"\f165"}.fa-youtube-square:before{content:"\f166"}.fa-youtube:before{content:"\f167"}.fa-xing:before{content:"\f168"}.fa-xing-square:before{content:"\f169"}.fa-youtube-play:before{content:"\f16a"}.fa-dropbox:before{content:"\f16b"}.fa-stack-overflow:before{content:"\f16c"}.fa-instagram:before{content:"\f16d"}.fa-flickr:before{content:"\f16e"}.fa-adn:before{content:"\f170"}.fa-bitbucket:before{content:"\f171"}.fa-bitbucket-square:before{content:"\f172"}.fa-tumblr:before{content:"\f173"}.fa-tumblr-square:before{content:"\f174"}.fa-long-arrow-down:before{content:"\f175"}.fa-long-arrow-up:before{content:"\f176"}.fa-long-arrow-left:before{content:"\f177"}.fa-long-arrow-right:before{content:"\f178"}.fa-apple:before{content:"\f179"}.fa-windows:before{content:"\f17a"}.fa-android:before{content:"\f17b"}.fa-linux:before{content:"\f17c"}.fa-dribbble:before{content:"\f17d"}.fa-skype:before{content:"\f17e"}.fa-foursquare:before{content:"\f180"}.fa-trello:before{content:"\f181"}.fa-female:before{content:"\f182"}.fa-male:before{content:"\f183"}.fa-gittip:before,.fa-gratipay:before{content:"\f184"}.fa-sun-o:before{content:"\f185"}.fa-moon-o:before{content:"\f186"}.fa-archive:before{content:"\f187"}.fa-bug:before{content:"\f188"}.fa-vk:before{content:"\f189"}.fa-weibo:before{content:"\f18a"}.fa-renren:before{content:"\f18b"}.fa-pagelines:before{content:"\f18c"}.fa-stack-exchange:before{content:"\f18d"}.fa-arrow-circle-o-right:before{content:"\f18e"}.fa-arrow-circle-o-left:before{content:"\f190"}.fa-toggle-left:before,.fa-caret-square-o-left:before{content:"\f191"}.fa-dot-circle-o:before{content:"\f192"}.fa-wheelchair:before{content:"\f193"}.fa-vimeo-square:before{content:"\f194"}.fa-turkish-lira:before,.fa-try:before{content:"\f195"}.fa-plus-square-o:before{content:"\f196"}.fa-space-shuttle:before{content:"\f197"}.fa-slack:before{content:"\f198"}.fa-envelope-square:before{content:"\f199"}.fa-wordpress:before{content:"\f19a"}.fa-openid:before{content:"\f19b"}.fa-institution:before,.fa-bank:before,.fa-university:before{content:"\f19c"}.fa-mortar-board:before,.fa-graduation-cap:before{content:"\f19d"}.fa-yahoo:before{content:"\f19e"}.fa-google:before{content:"\f1a0"}.fa-reddit:before{content:"\f1a1"}.fa-reddit-square:before{content:"\f1a2"}.fa-stumbleupon-circle:before{content:"\f1a3"}.fa-stumbleupon:before{content:"\f1a4"}.fa-delicious:before{content:"\f1a5"}.fa-digg:before{content:"\f1a6"}.fa-pied-piper-pp:before{content:"\f1a7"}.fa-pied-piper-alt:before{content:"\f1a8"}.fa-drupal:before{content:"\f1a9"}.fa-joomla:before{content:"\f1aa"}.fa-language:before{content:"\f1ab"}.fa-fax:before{content:"\f1ac"}.fa-building:before{content:"\f1ad"}.fa-child:before{content:"\f1ae"}.fa-paw:before{content:"\f1b0"}.fa-spoon:before{content:"\f1b1"}.fa-cube:before{content:"\f1b2"}.fa-cubes:before{content:"\f1b3"}.fa-behance:before{content:"\f1b4"}.fa-behance-square:before{content:"\f1b5"}.fa-steam:before{content:"\f1b6"}.fa-steam-square:before{content:"\f1b7"}.fa-recycle:before{content:"\f1b8"}.fa-automobile:before,.fa-car:before{content:"\f1b9"}.fa-cab:before,.fa-taxi:before{content:"\f1ba"}.fa-tree:before{content:"\f1bb"}.fa-spotify:before{content:"\f1bc"}.fa-deviantart:before{content:"\f1bd"}.fa-soundcloud:before{content:"\f1be"}.fa-database:before{content:"\f1c0"}.fa-file-pdf-o:before{content:"\f1c1"}.fa-file-word-o:before{content:"\f1c2"}.fa-file-excel-o:before{content:"\f1c3"}.fa-file-powerpoint-o:before{content:"\f1c4"}.fa-file-photo-o:before,.fa-file-picture-o:before,.fa-file-image-o:before{content:"\f1c5"}.fa-file-zip-o:before,.fa-file-archive-o:before{content:"\f1c6"}.fa-file-sound-o:before,.fa-file-audio-o:before{content:"\f1c7"}.fa-file-movie-o:before,.fa-file-video-o:before{content:"\f1c8"}.fa-file-code-o:before{content:"\f1c9"}.fa-vine:before{content:"\f1ca"}.fa-codepen:before{content:"\f1cb"}.fa-jsfiddle:before{content:"\f1cc"}.fa-life-bouy:before,.fa-life-buoy:before,.fa-life-saver:before,.fa-support:before,.fa-life-ring:before{content:"\f1cd"}.fa-circle-o-notch:before{content:"\f1ce"}.fa-ra:before,.fa-resistance:before,.fa-rebel:before{content:"\f1d0"}.fa-ge:before,.fa-empire:before{content:"\f1d1"}.fa-git-square:before{content:"\f1d2"}.fa-git:before{content:"\f1d3"}.fa-y-combinator-square:before,.fa-yc-square:before,.fa-hacker-news:before{content:"\f1d4"}.fa-tencent-weibo:before{content:"\f1d5"}.fa-qq:before{content:"\f1d6"}.fa-wechat:before,.fa-weixin:before{content:"\f1d7"}.fa-send:before,.fa-paper-plane:before{content:"\f1d8"}.fa-send-o:before,.fa-paper-plane-o:before{content:"\f1d9"}.fa-history:before{content:"\f1da"}.fa-circle-thin:before{content:"\f1db"}.fa-header:before{content:"\f1dc"}.fa-paragraph:before{content:"\f1dd"}.fa-sliders:before{content:"\f1de"}.fa-share-alt:before{content:"\f1e0"}.fa-share-alt-square:before{content:"\f1e1"}.fa-bomb:before{content:"\f1e2"}.fa-soccer-ball-o:before,.fa-futbol-o:before{content:"\f1e3"}.fa-tty:before{content:"\f1e4"}.fa-binoculars:before{content:"\f1e5"}.fa-plug:before{content:"\f1e6"}.fa-slideshare:before{content:"\f1e7"}.fa-twitch:before{content:"\f1e8"}.fa-yelp:before{content:"\f1e9"}.fa-newspaper-o:before{content:"\f1ea"}.fa-wifi:before{content:"\f1eb"}.fa-calculator:before{content:"\f1ec"}.fa-paypal:before{content:"\f1ed"}.fa-google-wallet:before{content:"\f1ee"}.fa-cc-visa:before{content:"\f1f0"}.fa-cc-mastercard:before{content:"\f1f1"}.fa-cc-discover:before{content:"\f1f2"}.fa-cc-amex:before{content:"\f1f3"}.fa-cc-paypal:before{content:"\f1f4"}.fa-cc-stripe:before{content:"\f1f5"}.fa-bell-slash:before{content:"\f1f6"}.fa-bell-slash-o:before{content:"\f1f7"}.fa-trash:before{content:"\f1f8"}.fa-copyright:before{content:"\f1f9"}.fa-at:before{content:"\f1fa"}.fa-eyedropper:before{content:"\f1fb"}.fa-paint-brush:before{content:"\f1fc"}.fa-birthday-cake:before{content:"\f1fd"}.fa-area-chart:before{content:"\f1fe"}.fa-pie-chart:before{content:"\f200"}.fa-line-chart:before{content:"\f201"}.fa-lastfm:before{content:"\f202"}.fa-lastfm-square:before{content:"\f203"}.fa-toggle-off:before{content:"\f204"}.fa-toggle-on:before{content:"\f205"}.fa-bicycle:before{content:"\f206"}.fa-bus:before{content:"\f207"}.fa-ioxhost:before{content:"\f208"}.fa-angellist:before{content:"\f209"}.fa-cc:before{content:"\f20a"}.fa-shekel:before,.fa-sheqel:before,.fa-ils:before{content:"\f20b"}.fa-meanpath:before{content:"\f20c"}.fa-buysellads:before{content:"\f20d"}.fa-connectdevelop:before{content:"\f20e"}.fa-dashcube:before{content:"\f210"}.fa-forumbee:before{content:"\f211"}.fa-leanpub:before{content:"\f212"}.fa-sellsy:before{content:"\f213"}.fa-shirtsinbulk:before{content:"\f214"}.fa-simplybuilt:before{content:"\f215"}.fa-skyatlas:before{content:"\f216"}.fa-cart-plus:before{content:"\f217"}.fa-cart-arrow-down:before{content:"\f218"}.fa-diamond:before{content:"\f219"}.fa-ship:before{content:"\f21a"}.fa-user-secret:before{content:"\f21b"}.fa-motorcycle:before{content:"\f21c"}.fa-street-view:before{content:"\f21d"}.fa-heartbeat:before{content:"\f21e"}.fa-venus:before{content:"\f221"}.fa-mars:before{content:"\f222"}.fa-mercury:before{content:"\f223"}.fa-intersex:before,.fa-transgender:before{content:"\f224"}.fa-transgender-alt:before{content:"\f225"}.fa-venus-double:before{content:"\f226"}.fa-mars-double:before{content:"\f227"}.fa-venus-mars:before{content:"\f228"}.fa-mars-stroke:before{content:"\f229"}.fa-mars-stroke-v:before{content:"\f22a"}.fa-mars-stroke-h:before{content:"\f22b"}.fa-neuter:before{content:"\f22c"}.fa-genderless:before{content:"\f22d"}.fa-facebook-official:before{content:"\f230"}.fa-pinterest-p:before{content:"\f231"}.fa-whatsapp:before{content:"\f232"}.fa-server:before{content:"\f233"}.fa-user-plus:before{content:"\f234"}.fa-user-times:before{content:"\f235"}.fa-hotel:before,.fa-bed:before{content:"\f236"}.fa-viacoin:before{content:"\f237"}.fa-train:before{content:"\f238"}.fa-subway:before{content:"\f239"}.fa-medium:before{content:"\f23a"}.fa-yc:before,.fa-y-combinator:before{content:"\f23b"}.fa-optin-monster:before{content:"\f23c"}.fa-opencart:before{content:"\f23d"}.fa-expeditedssl:before{content:"\f23e"}.fa-battery-4:before,.fa-battery:before,.fa-battery-full:before{content:"\f240"}.fa-battery-3:before,.fa-battery-three-quarters:before{content:"\f241"}.fa-battery-2:before,.fa-battery-half:before{content:"\f242"}.fa-battery-1:before,.fa-battery-quarter:before{content:"\f243"}.fa-battery-0:before,.fa-battery-empty:before{content:"\f244"}.fa-mouse-pointer:before{content:"\f245"}.fa-i-cursor:before{content:"\f246"}.fa-object-group:before{content:"\f247"}.fa-object-ungroup:before{content:"\f248"}.fa-sticky-note:before{content:"\f249"}.fa-sticky-note-o:before{content:"\f24a"}.fa-cc-jcb:before{content:"\f24b"}.fa-cc-diners-club:before{content:"\f24c"}.fa-clone:before{content:"\f24d"}.fa-balance-scale:before{content:"\f24e"}.fa-hourglass-o:before{content:"\f250"}.fa-hourglass-1:before,.fa-hourglass-start:before{content:"\f251"}.fa-hourglass-2:before,.fa-hourglass-half:before{content:"\f252"}.fa-hourglass-3:before,.fa-hourglass-end:before{content:"\f253"}.fa-hourglass:before{content:"\f254"}.fa-hand-grab-o:before,.fa-hand-rock-o:before{content:"\f255"}.fa-hand-stop-o:before,.fa-hand-paper-o:before{content:"\f256"}.fa-hand-scissors-o:before{content:"\f257"}.fa-hand-lizard-o:before{content:"\f258"}.fa-hand-spock-o:before{content:"\f259"}.fa-hand-pointer-o:before{content:"\f25a"}.fa-hand-peace-o:before{content:"\f25b"}.fa-trademark:before{content:"\f25c"}.fa-registered:before{content:"\f25d"}.fa-creative-commons:before{content:"\f25e"}.fa-gg:before{content:"\f260"}.fa-gg-circle:before{content:"\f261"}.fa-tripadvisor:before{content:"\f262"}.fa-odnoklassniki:before{content:"\f263"}.fa-odnoklassniki-square:before{content:"\f264"}.fa-get-pocket:before{content:"\f265"}.fa-wikipedia-w:before{content:"\f266"}.fa-safari:before{content:"\f267"}.fa-chrome:before{content:"\f268"}.fa-firefox:before{content:"\f269"}.fa-opera:before{content:"\f26a"}.fa-internet-explorer:before{content:"\f26b"}.fa-tv:before,.fa-television:before{content:"\f26c"}.fa-contao:before{content:"\f26d"}.fa-500px:before{content:"\f26e"}.fa-amazon:before{content:"\f270"}.fa-calendar-plus-o:before{content:"\f271"}.fa-calendar-minus-o:before{content:"\f272"}.fa-calendar-times-o:before{content:"\f273"}.fa-calendar-check-o:before{content:"\f274"}.fa-industry:before{content:"\f275"}.fa-map-pin:before{content:"\f276"}.fa-map-signs:before{content:"\f277"}.fa-map-o:before{content:"\f278"}.fa-map:before{content:"\f279"}.fa-commenting:before{content:"\f27a"}.fa-commenting-o:before{content:"\f27b"}.fa-houzz:before{content:"\f27c"}.fa-vimeo:before{content:"\f27d"}.fa-black-tie:before{content:"\f27e"}.fa-fonticons:before{content:"\f280"}.fa-reddit-alien:before{content:"\f281"}.fa-edge:before{content:"\f282"}.fa-credit-card-alt:before{content:"\f283"}.fa-codiepie:before{content:"\f284"}.fa-modx:before{content:"\f285"}.fa-fort-awesome:before{content:"\f286"}.fa-usb:before{content:"\f287"}.fa-product-hunt:before{content:"\f288"}.fa-mixcloud:before{content:"\f289"}.fa-scribd:before{content:"\f28a"}.fa-pause-circle:before{content:"\f28b"}.fa-pause-circle-o:before{content:"\f28c"}.fa-stop-circle:before{content:"\f28d"}.fa-stop-circle-o:before{content:"\f28e"}.fa-shopping-bag:before{content:"\f290"}.fa-shopping-basket:before{content:"\f291"}.fa-hashtag:before{content:"\f292"}.fa-bluetooth:before{content:"\f293"}.fa-bluetooth-b:before{content:"\f294"}.fa-percent:before{content:"\f295"}.fa-gitlab:before{content:"\f296"}.fa-wpbeginner:before{content:"\f297"}.fa-wpforms:before{content:"\f298"}.fa-envira:before{content:"\f299"}.fa-universal-access:before{content:"\f29a"}.fa-wheelchair-alt:before{content:"\f29b"}.fa-question-circle-o:before{content:"\f29c"}.fa-blind:before{content:"\f29d"}.fa-audio-description:before{content:"\f29e"}.fa-volume-control-phone:before{content:"\f2a0"}.fa-braille:before{content:"\f2a1"}.fa-assistive-listening-systems:before{content:"\f2a2"}.fa-asl-interpreting:before,.fa-american-sign-language-interpreting:before{content:"\f2a3"}.fa-deafness:before,.fa-hard-of-hearing:before,.fa-deaf:before{content:"\f2a4"}.fa-glide:before{content:"\f2a5"}.fa-glide-g:before{content:"\f2a6"}.fa-signing:before,.fa-sign-language:before{content:"\f2a7"}.fa-low-vision:before{content:"\f2a8"}.fa-viadeo:before{content:"\f2a9"}.fa-viadeo-square:before{content:"\f2aa"}.fa-snapchat:before{content:"\f2ab"}.fa-snapchat-ghost:before{content:"\f2ac"}.fa-snapchat-square:before{content:"\f2ad"}.fa-pied-piper:before{content:"\f2ae"}.fa-first-order:before{content:"\f2b0"}.fa-yoast:before{content:"\f2b1"}.fa-themeisle:before{content:"\f2b2"}.fa-google-plus-circle:before,.fa-google-plus-official:before{content:"\f2b3"}.fa-fa:before,.fa-font-awesome:before{content:"\f2b4"}.fa-handshake-o:before{content:"\f2b5"}.fa-envelope-open:before{content:"\f2b6"}.fa-envelope-open-o:before{content:"\f2b7"}.fa-linode:before{content:"\f2b8"}.fa-address-book:before{content:"\f2b9"}.fa-address-book-o:before{content:"\f2ba"}.fa-vcard:before,.fa-address-card:before{content:"\f2bb"}.fa-vcard-o:before,.fa-address-card-o:before{content:"\f2bc"}.fa-user-circle:before{content:"\f2bd"}.fa-user-circle-o:before{content:"\f2be"}.fa-user-o:before{content:"\f2c0"}.fa-id-badge:before{content:"\f2c1"}.fa-drivers-license:before,.fa-id-card:before{content:"\f2c2"}.fa-drivers-license-o:before,.fa-id-card-o:before{content:"\f2c3"}.fa-quora:before{content:"\f2c4"}.fa-free-code-camp:before{content:"\f2c5"}.fa-telegram:before{content:"\f2c6"}.fa-thermometer-4:before,.fa-thermometer:before,.fa-thermometer-full:before{content:"\f2c7"}.fa-thermometer-3:before,.fa-thermometer-three-quarters:before{content:"\f2c8"}.fa-thermometer-2:before,.fa-thermometer-half:before{content:"\f2c9"}.fa-thermometer-1:before,.fa-thermometer-quarter:before{content:"\f2ca"}.fa-thermometer-0:before,.fa-thermometer-empty:before{content:"\f2cb"}.fa-shower:before{content:"\f2cc"}.fa-bathtub:before,.fa-s15:before,.fa-bath:before{content:"\f2cd"}.fa-podcast:before{content:"\f2ce"}.fa-window-maximize:before{content:"\f2d0"}.fa-window-minimize:before{content:"\f2d1"}.fa-window-restore:before{content:"\f2d2"}.fa-times-rectangle:before,.fa-window-close:before{content:"\f2d3"}.fa-times-rectangle-o:before,.fa-window-close-o:before{content:"\f2d4"}.fa-bandcamp:before{content:"\f2d5"}.fa-grav:before{content:"\f2d6"}.fa-etsy:before{content:"\f2d7"}.fa-imdb:before{content:"\f2d8"}.fa-ravelry:before{content:"\f2d9"}.fa-eercast:before{content:"\f2da"}.fa-microchip:before{content:"\f2db"}.fa-snowflake-o:before{content:"\f2dc"}.fa-superpowers:before{content:"\f2dd"}.fa-wpexplorer:before{content:"\f2de"}.fa-meetup:before{content:"\f2e0"}.sr-only{position:absolute;width:1px;height:1px;padding:0;margin:-1px;overflow:hidden;clip:rect(0,0,0,0);border:0}.sr-only-focusable:active,.sr-only-focusable:focus{position:static;width:auto;height:auto;margin:0;overflow:visible;clip:auto} /*! * Font Awesome Free 5.9.0 by @fontawesome - https://fontawesome.com * License - https://fontawesome.com/license/free (Icons: CC BY 4.0, Fonts: SIL OFL 1.1, Code: MIT License) */ .fa5,.fa5b,.fa5l,.fa5r,.fa5s{-moz-osx-font-smoothing:grayscale;-webkit-font-smoothing:antialiased;display:inline-block;font-style:normal;font-variant:normal;text-rendering:auto;line-height:1}.fa5-lg{font-size:1.33333em;line-height:.75em;vertical-align:-.0667em}.fa5-xs{font-size:.75em}.fa5-sm{font-size:.875em}.fa5-1x{font-size:1em}.fa5-2x{font-size:2em}.fa5-3x{font-size:3em}.fa5-4x{font-size:4em}.fa5-5x{font-size:5em}.fa5-6x{font-size:6em}.fa5-7x{font-size:7em}.fa5-8x{font-size:8em}.fa5-9x{font-size:9em}.fa5-10x{font-size:10em}.fa5-fw{text-align:center;width:1.25em}.fa5-ul{list-style-type:none;margin-left:2.5em;padding-left:0}.fa5-ul>li{position:relative}.fa5-li{left:-2em;position:absolute;text-align:center;width:2em;line-height:inherit}.fa5-border{border:.08em solid #eee;border-radius:.1em;padding:.2em .25em .15em}.fa5-pull-left{float:left}.fa5-pull-right{float:right}.fa5.fa5-pull-left,.fa5b.fa5-pull-left,.fa5l.fa5-pull-left,.fa5r.fa5-pull-left,.fa5s.fa5-pull-left{margin-right:.3em}.fa5.fa5-pull-right,.fa5b.fa5-pull-right,.fa5l.fa5-pull-right,.fa5r.fa5-pull-right,.fa5s.fa5-pull-right{margin-left:.3em}.fa5-spin{animation:fa-spin 2s infinite linear}.fa5-pulse{animation:fa-spin 1s infinite steps(8)}@keyframes fa-spin{0%{transform:rotate(0deg)}to{transform:rotate(1turn)}}.fa5-rotate-90{-ms-filter:"progid:DXImageTransform.Microsoft.BasicImage(rotation=1)";transform:rotate(90deg)}.fa5-rotate-180{-ms-filter:"progid:DXImageTransform.Microsoft.BasicImage(rotation=2)";transform:rotate(180deg)}.fa5-rotate-270{-ms-filter:"progid:DXImageTransform.Microsoft.BasicImage(rotation=3)";transform:rotate(270deg)}.fa5-flip-horizontal{-ms-filter:"progid:DXImageTransform.Microsoft.BasicImage(rotation=0, mirror=1)";transform:scaleX(-1)}.fa5-flip-vertical{transform:scaleY(-1)}.fa5-flip-both,.fa5-flip-horizontal.fa5-flip-vertical,.fa5-flip-vertical{-ms-filter:"progid:DXImageTransform.Microsoft.BasicImage(rotation=2, mirror=1)"}.fa5-flip-both,.fa5-flip-horizontal.fa5-flip-vertical{transform:scale(-1)}:root .fa5-flip-both,:root .fa5-flip-horizontal,:root .fa5-flip-vertical,:root .fa5-rotate-90,:root .fa5-rotate-180,:root .fa5-rotate-270{filter:none}.fa5-stack{display:inline-block;height:2em;line-height:2em;position:relative;vertical-align:middle;width:2.5em}.fa5-stack-1x,.fa5-stack-2x{left:0;position:absolute;text-align:center;width:100%}.fa5-stack-1x{line-height:inherit}.fa5-stack-2x{font-size:2em}.fa5-inverse{color:#fff}.fa5-500px:before{content:"\f26e"}.fa5-accessible-icon:before{content:"\f368"}.fa5-accusoft:before{content:"\f369"}.fa5-acquisitions-incorporated:before{content:"\f6af"}.fa5-ad:before{content:"\f641"}.fa5-address-book:before{content:"\f2b9"}.fa5-address-card:before{content:"\f2bb"}.fa5-adjust:before{content:"\f042"}.fa5-adn:before{content:"\f170"}.fa5-adobe:before{content:"\f778"}.fa5-adversal:before{content:"\f36a"}.fa5-affiliatetheme:before{content:"\f36b"}.fa5-air-freshener:before{content:"\f5d0"}.fa5-airbnb:before{content:"\f834"}.fa5-algolia:before{content:"\f36c"}.fa5-align-center:before{content:"\f037"}.fa5-align-justify:before{content:"\f039"}.fa5-align-left:before{content:"\f036"}.fa5-align-right:before{content:"\f038"}.fa5-alipay:before{content:"\f642"}.fa5-allergies:before{content:"\f461"}.fa5-amazon:before{content:"\f270"}.fa5-amazon-pay:before{content:"\f42c"}.fa5-ambulance:before{content:"\f0f9"}.fa5-american-sign-language-interpreting:before{content:"\f2a3"}.fa5-amilia:before{content:"\f36d"}.fa5-anchor:before{content:"\f13d"}.fa5-android:before{content:"\f17b"}.fa5-angellist:before{content:"\f209"}.fa5-angle-double-down:before{content:"\f103"}.fa5-angle-double-left:before{content:"\f100"}.fa5-angle-double-right:before{content:"\f101"}.fa5-angle-double-up:before{content:"\f102"}.fa5-angle-down:before{content:"\f107"}.fa5-angle-left:before{content:"\f104"}.fa5-angle-right:before{content:"\f105"}.fa5-angle-up:before{content:"\f106"}.fa5-angry:before{content:"\f556"}.fa5-angrycreative:before{content:"\f36e"}.fa5-angular:before{content:"\f420"}.fa5-ankh:before{content:"\f644"}.fa5-app-store:before{content:"\f36f"}.fa5-app-store-ios:before{content:"\f370"}.fa5-apper:before{content:"\f371"}.fa5-apple:before{content:"\f179"}.fa5-apple-alt:before{content:"\f5d1"}.fa5-apple-pay:before{content:"\f415"}.fa5-archive:before{content:"\f187"}.fa5-archway:before{content:"\f557"}.fa5-arrow-alt-circle-down:before{content:"\f358"}.fa5-arrow-alt-circle-left:before{content:"\f359"}.fa5-arrow-alt-circle-right:before{content:"\f35a"}.fa5-arrow-alt-circle-up:before{content:"\f35b"}.fa5-arrow-circle-down:before{content:"\f0ab"}.fa5-arrow-circle-left:before{content:"\f0a8"}.fa5-arrow-circle-right:before{content:"\f0a9"}.fa5-arrow-circle-up:before{content:"\f0aa"}.fa5-arrow-down:before{content:"\f063"}.fa5-arrow-left:before{content:"\f060"}.fa5-arrow-right:before{content:"\f061"}.fa5-arrow-up:before{content:"\f062"}.fa5-arrows-alt:before{content:"\f0b2"}.fa5-arrows-alt-h:before{content:"\f337"}.fa5-arrows-alt-v:before{content:"\f338"}.fa5-artstation:before{content:"\f77a"}.fa5-assistive-listening-systems:before{content:"\f2a2"}.fa5-asterisk:before{content:"\f069"}.fa5-asymmetrik:before{content:"\f372"}.fa5-at:before{content:"\f1fa"}.fa5-atlas:before{content:"\f558"}.fa5-atlassian:before{content:"\f77b"}.fa5-atom:before{content:"\f5d2"}.fa5-audible:before{content:"\f373"}.fa5-audio-description:before{content:"\f29e"}.fa5-autoprefixer:before{content:"\f41c"}.fa5-avianex:before{content:"\f374"}.fa5-aviato:before{content:"\f421"}.fa5-award:before{content:"\f559"}.fa5-aws:before{content:"\f375"}.fa5-baby:before{content:"\f77c"}.fa5-baby-carriage:before{content:"\f77d"}.fa5-backspace:before{content:"\f55a"}.fa5-backward:before{content:"\f04a"}.fa5-bacon:before{content:"\f7e5"}.fa5-balance-scale:before{content:"\f24e"}.fa5-balance-scale-left:before{content:"\f515"}.fa5-balance-scale-right:before{content:"\f516"}.fa5-ban:before{content:"\f05e"}.fa5-band-aid:before{content:"\f462"}.fa5-bandcamp:before{content:"\f2d5"}.fa5-barcode:before{content:"\f02a"}.fa5-bars:before{content:"\f0c9"}.fa5-baseball-ball:before{content:"\f433"}.fa5-basketball-ball:before{content:"\f434"}.fa5-bath:before{content:"\f2cd"}.fa5-battery-empty:before{content:"\f244"}.fa5-battery-full:before{content:"\f240"}.fa5-battery-half:before{content:"\f242"}.fa5-battery-quarter:before{content:"\f243"}.fa5-battery-three-quarters:before{content:"\f241"}.fa5-battle-net:before{content:"\f835"}.fa5-bed:before{content:"\f236"}.fa5-beer:before{content:"\f0fc"}.fa5-behance:before{content:"\f1b4"}.fa5-behance-square:before{content:"\f1b5"}.fa5-bell:before{content:"\f0f3"}.fa5-bell-slash:before{content:"\f1f6"}.fa5-bezier-curve:before{content:"\f55b"}.fa5-bible:before{content:"\f647"}.fa5-bicycle:before{content:"\f206"}.fa5-biking:before{content:"\f84a"}.fa5-bimobject:before{content:"\f378"}.fa5-binoculars:before{content:"\f1e5"}.fa5-biohazard:before{content:"\f780"}.fa5-birthday-cake:before{content:"\f1fd"}.fa5-bitbucket:before{content:"\f171"}.fa5-bitcoin:before{content:"\f379"}.fa5-bity:before{content:"\f37a"}.fa5-black-tie:before{content:"\f27e"}.fa5-blackberry:before{content:"\f37b"}.fa5-blender:before{content:"\f517"}.fa5-blender-phone:before{content:"\f6b6"}.fa5-blind:before{content:"\f29d"}.fa5-blog:before{content:"\f781"}.fa5-blogger:before{content:"\f37c"}.fa5-blogger-b:before{content:"\f37d"}.fa5-bluetooth:before{content:"\f293"}.fa5-bluetooth-b:before{content:"\f294"}.fa5-bold:before{content:"\f032"}.fa5-bolt:before{content:"\f0e7"}.fa5-bomb:before{content:"\f1e2"}.fa5-bone:before{content:"\f5d7"}.fa5-bong:before{content:"\f55c"}.fa5-book:before{content:"\f02d"}.fa5-book-dead:before{content:"\f6b7"}.fa5-book-medical:before{content:"\f7e6"}.fa5-book-open:before{content:"\f518"}.fa5-book-reader:before{content:"\f5da"}.fa5-bookmark:before{content:"\f02e"}.fa5-bootstrap:before{content:"\f836"}.fa5-border-all:before{content:"\f84c"}.fa5-border-none:before{content:"\f850"}.fa5-border-style:before{content:"\f853"}.fa5-bowling-ball:before{content:"\f436"}.fa5-box:before{content:"\f466"}.fa5-box-open:before{content:"\f49e"}.fa5-boxes:before{content:"\f468"}.fa5-braille:before{content:"\f2a1"}.fa5-brain:before{content:"\f5dc"}.fa5-bread-slice:before{content:"\f7ec"}.fa5-briefcase:before{content:"\f0b1"}.fa5-briefcase-medical:before{content:"\f469"}.fa5-broadcast-tower:before{content:"\f519"}.fa5-broom:before{content:"\f51a"}.fa5-brush:before{content:"\f55d"}.fa5-btc:before{content:"\f15a"}.fa5-buffer:before{content:"\f837"}.fa5-bug:before{content:"\f188"}.fa5-building:before{content:"\f1ad"}.fa5-bullhorn:before{content:"\f0a1"}.fa5-bullseye:before{content:"\f140"}.fa5-burn:before{content:"\f46a"}.fa5-buromobelexperte:before{content:"\f37f"}.fa5-bus:before{content:"\f207"}.fa5-bus-alt:before{content:"\f55e"}.fa5-business-time:before{content:"\f64a"}.fa5-buysellads:before{content:"\f20d"}.fa5-calculator:before{content:"\f1ec"}.fa5-calendar:before{content:"\f133"}.fa5-calendar-alt:before{content:"\f073"}.fa5-calendar-check:before{content:"\f274"}.fa5-calendar-day:before{content:"\f783"}.fa5-calendar-minus:before{content:"\f272"}.fa5-calendar-plus:before{content:"\f271"}.fa5-calendar-times:before{content:"\f273"}.fa5-calendar-week:before{content:"\f784"}.fa5-camera:before{content:"\f030"}.fa5-camera-retro:before{content:"\f083"}.fa5-campground:before{content:"\f6bb"}.fa5-canadian-maple-leaf:before{content:"\f785"}.fa5-candy-cane:before{content:"\f786"}.fa5-cannabis:before{content:"\f55f"}.fa5-capsules:before{content:"\f46b"}.fa5-car:before{content:"\f1b9"}.fa5-car-alt:before{content:"\f5de"}.fa5-car-battery:before{content:"\f5df"}.fa5-car-crash:before{content:"\f5e1"}.fa5-car-side:before{content:"\f5e4"}.fa5-caret-down:before{content:"\f0d7"}.fa5-caret-left:before{content:"\f0d9"}.fa5-caret-right:before{content:"\f0da"}.fa5-caret-square-down:before{content:"\f150"}.fa5-caret-square-left:before{content:"\f191"}.fa5-caret-square-right:before{content:"\f152"}.fa5-caret-square-up:before{content:"\f151"}.fa5-caret-up:before{content:"\f0d8"}.fa5-carrot:before{content:"\f787"}.fa5-cart-arrow-down:before{content:"\f218"}.fa5-cart-plus:before{content:"\f217"}.fa5-cash-register:before{content:"\f788"}.fa5-cat:before{content:"\f6be"}.fa5-cc-amazon-pay:before{content:"\f42d"}.fa5-cc-amex:before{content:"\f1f3"}.fa5-cc-apple-pay:before{content:"\f416"}.fa5-cc-diners-club:before{content:"\f24c"}.fa5-cc-discover:before{content:"\f1f2"}.fa5-cc-jcb:before{content:"\f24b"}.fa5-cc-mastercard:before{content:"\f1f1"}.fa5-cc-paypal:before{content:"\f1f4"}.fa5-cc-stripe:before{content:"\f1f5"}.fa5-cc-visa:before{content:"\f1f0"}.fa5-centercode:before{content:"\f380"}.fa5-centos:before{content:"\f789"}.fa5-certificate:before{content:"\f0a3"}.fa5-chair:before{content:"\f6c0"}.fa5-chalkboard:before{content:"\f51b"}.fa5-chalkboard-teacher:before{content:"\f51c"}.fa5-charging-station:before{content:"\f5e7"}.fa5-chart-area:before{content:"\f1fe"}.fa5-chart-bar:before{content:"\f080"}.fa5-chart-line:before{content:"\f201"}.fa5-chart-pie:before{content:"\f200"}.fa5-check:before{content:"\f00c"}.fa5-check-circle:before{content:"\f058"}.fa5-check-double:before{content:"\f560"}.fa5-check-square:before{content:"\f14a"}.fa5-cheese:before{content:"\f7ef"}.fa5-chess:before{content:"\f439"}.fa5-chess-bishop:before{content:"\f43a"}.fa5-chess-board:before{content:"\f43c"}.fa5-chess-king:before{content:"\f43f"}.fa5-chess-knight:before{content:"\f441"}.fa5-chess-pawn:before{content:"\f443"}.fa5-chess-queen:before{content:"\f445"}.fa5-chess-rook:before{content:"\f447"}.fa5-chevron-circle-down:before{content:"\f13a"}.fa5-chevron-circle-left:before{content:"\f137"}.fa5-chevron-circle-right:before{content:"\f138"}.fa5-chevron-circle-up:before{content:"\f139"}.fa5-chevron-down:before{content:"\f078"}.fa5-chevron-left:before{content:"\f053"}.fa5-chevron-right:before{content:"\f054"}.fa5-chevron-up:before{content:"\f077"}.fa5-child:before{content:"\f1ae"}.fa5-chrome:before{content:"\f268"}.fa5-chromecast:before{content:"\f838"}.fa5-church:before{content:"\f51d"}.fa5-circle:before{content:"\f111"}.fa5-circle-notch:before{content:"\f1ce"}.fa5-city:before{content:"\f64f"}.fa5-clinic-medical:before{content:"\f7f2"}.fa5-clipboard:before{content:"\f328"}.fa5-clipboard-check:before{content:"\f46c"}.fa5-clipboard-list:before{content:"\f46d"}.fa5-clock:before{content:"\f017"}.fa5-clone:before{content:"\f24d"}.fa5-closed-captioning:before{content:"\f20a"}.fa5-cloud:before{content:"\f0c2"}.fa5-cloud-download-alt:before{content:"\f381"}.fa5-cloud-meatball:before{content:"\f73b"}.fa5-cloud-moon:before{content:"\f6c3"}.fa5-cloud-moon-rain:before{content:"\f73c"}.fa5-cloud-rain:before{content:"\f73d"}.fa5-cloud-showers-heavy:before{content:"\f740"}.fa5-cloud-sun:before{content:"\f6c4"}.fa5-cloud-sun-rain:before{content:"\f743"}.fa5-cloud-upload-alt:before{content:"\f382"}.fa5-cloudscale:before{content:"\f383"}.fa5-cloudsmith:before{content:"\f384"}.fa5-cloudversify:before{content:"\f385"}.fa5-cocktail:before{content:"\f561"}.fa5-code:before{content:"\f121"}.fa5-code-branch:before{content:"\f126"}.fa5-codepen:before{content:"\f1cb"}.fa5-codiepie:before{content:"\f284"}.fa5-coffee:before{content:"\f0f4"}.fa5-cog:before{content:"\f013"}.fa5-cogs:before{content:"\f085"}.fa5-coins:before{content:"\f51e"}.fa5-columns:before{content:"\f0db"}.fa5-comment:before{content:"\f075"}.fa5-comment-alt:before{content:"\f27a"}.fa5-comment-dollar:before{content:"\f651"}.fa5-comment-dots:before{content:"\f4ad"}.fa5-comment-medical:before{content:"\f7f5"}.fa5-comment-slash:before{content:"\f4b3"}.fa5-comments:before{content:"\f086"}.fa5-comments-dollar:before{content:"\f653"}.fa5-compact-disc:before{content:"\f51f"}.fa5-compass:before{content:"\f14e"}.fa5-compress:before{content:"\f066"}.fa5-compress-arrows-alt:before{content:"\f78c"}.fa5-concierge-bell:before{content:"\f562"}.fa5-confluence:before{content:"\f78d"}.fa5-connectdevelop:before{content:"\f20e"}.fa5-contao:before{content:"\f26d"}.fa5-cookie:before{content:"\f563"}.fa5-cookie-bite:before{content:"\f564"}.fa5-copy:before{content:"\f0c5"}.fa5-copyright:before{content:"\f1f9"}.fa5-couch:before{content:"\f4b8"}.fa5-cpanel:before{content:"\f388"}.fa5-creative-commons:before{content:"\f25e"}.fa5-creative-commons-by:before{content:"\f4e7"}.fa5-creative-commons-nc:before{content:"\f4e8"}.fa5-creative-commons-nc-eu:before{content:"\f4e9"}.fa5-creative-commons-nc-jp:before{content:"\f4ea"}.fa5-creative-commons-nd:before{content:"\f4eb"}.fa5-creative-commons-pd:before{content:"\f4ec"}.fa5-creative-commons-pd-alt:before{content:"\f4ed"}.fa5-creative-commons-remix:before{content:"\f4ee"}.fa5-creative-commons-sa:before{content:"\f4ef"}.fa5-creative-commons-sampling:before{content:"\f4f0"}.fa5-creative-commons-sampling-plus:before{content:"\f4f1"}.fa5-creative-commons-share:before{content:"\f4f2"}.fa5-creative-commons-zero:before{content:"\f4f3"}.fa5-credit-card:before{content:"\f09d"}.fa5-critical-role:before{content:"\f6c9"}.fa5-crop:before{content:"\f125"}.fa5-crop-alt:before{content:"\f565"}.fa5-cross:before{content:"\f654"}.fa5-crosshairs:before{content:"\f05b"}.fa5-crow:before{content:"\f520"}.fa5-crown:before{content:"\f521"}.fa5-crutch:before{content:"\f7f7"}.fa5-css3:before{content:"\f13c"}.fa5-css3-alt:before{content:"\f38b"}.fa5-cube:before{content:"\f1b2"}.fa5-cubes:before{content:"\f1b3"}.fa5-cut:before{content:"\f0c4"}.fa5-cuttlefish:before{content:"\f38c"}.fa5-d-and-d:before{content:"\f38d"}.fa5-d-and-d-beyond:before{content:"\f6ca"}.fa5-dashcube:before{content:"\f210"}.fa5-database:before{content:"\f1c0"}.fa5-deaf:before{content:"\f2a4"}.fa5-delicious:before{content:"\f1a5"}.fa5-democrat:before{content:"\f747"}.fa5-deploydog:before{content:"\f38e"}.fa5-deskpro:before{content:"\f38f"}.fa5-desktop:before{content:"\f108"}.fa5-dev:before{content:"\f6cc"}.fa5-deviantart:before{content:"\f1bd"}.fa5-dharmachakra:before{content:"\f655"}.fa5-dhl:before{content:"\f790"}.fa5-diagnoses:before{content:"\f470"}.fa5-diaspora:before{content:"\f791"}.fa5-dice:before{content:"\f522"}.fa5-dice-d20:before{content:"\f6cf"}.fa5-dice-d6:before{content:"\f6d1"}.fa5-dice-five:before{content:"\f523"}.fa5-dice-four:before{content:"\f524"}.fa5-dice-one:before{content:"\f525"}.fa5-dice-six:before{content:"\f526"}.fa5-dice-three:before{content:"\f527"}.fa5-dice-two:before{content:"\f528"}.fa5-digg:before{content:"\f1a6"}.fa5-digital-ocean:before{content:"\f391"}.fa5-digital-tachograph:before{content:"\f566"}.fa5-directions:before{content:"\f5eb"}.fa5-discord:before{content:"\f392"}.fa5-discourse:before{content:"\f393"}.fa5-divide:before{content:"\f529"}.fa5-dizzy:before{content:"\f567"}.fa5-dna:before{content:"\f471"}.fa5-dochub:before{content:"\f394"}.fa5-docker:before{content:"\f395"}.fa5-dog:before{content:"\f6d3"}.fa5-dollar-sign:before{content:"\f155"}.fa5-dolly:before{content:"\f472"}.fa5-dolly-flatbed:before{content:"\f474"}.fa5-donate:before{content:"\f4b9"}.fa5-door-closed:before{content:"\f52a"}.fa5-door-open:before{content:"\f52b"}.fa5-dot-circle:before{content:"\f192"}.fa5-dove:before{content:"\f4ba"}.fa5-download:before{content:"\f019"}.fa5-draft2digital:before{content:"\f396"}.fa5-drafting-compass:before{content:"\f568"}.fa5-dragon:before{content:"\f6d5"}.fa5-draw-polygon:before{content:"\f5ee"}.fa5-dribbble:before{content:"\f17d"}.fa5-dribbble-square:before{content:"\f397"}.fa5-dropbox:before{content:"\f16b"}.fa5-drum:before{content:"\f569"}.fa5-drum-steelpan:before{content:"\f56a"}.fa5-drumstick-bite:before{content:"\f6d7"}.fa5-drupal:before{content:"\f1a9"}.fa5-dumbbell:before{content:"\f44b"}.fa5-dumpster:before{content:"\f793"}.fa5-dumpster-fire:before{content:"\f794"}.fa5-dungeon:before{content:"\f6d9"}.fa5-dyalog:before{content:"\f399"}.fa5-earlybirds:before{content:"\f39a"}.fa5-ebay:before{content:"\f4f4"}.fa5-edge:before{content:"\f282"}.fa5-edit:before{content:"\f044"}.fa5-egg:before{content:"\f7fb"}.fa5-eject:before{content:"\f052"}.fa5-elementor:before{content:"\f430"}.fa5-ellipsis-h:before{content:"\f141"}.fa5-ellipsis-v:before{content:"\f142"}.fa5-ello:before{content:"\f5f1"}.fa5-ember:before{content:"\f423"}.fa5-empire:before{content:"\f1d1"}.fa5-envelope:before{content:"\f0e0"}.fa5-envelope-open:before{content:"\f2b6"}.fa5-envelope-open-text:before{content:"\f658"}.fa5-envelope-square:before{content:"\f199"}.fa5-envira:before{content:"\f299"}.fa5-equals:before{content:"\f52c"}.fa5-eraser:before{content:"\f12d"}.fa5-erlang:before{content:"\f39d"}.fa5-ethereum:before{content:"\f42e"}.fa5-ethernet:before{content:"\f796"}.fa5-etsy:before{content:"\f2d7"}.fa5-euro-sign:before{content:"\f153"}.fa5-evernote:before{content:"\f839"}.fa5-exchange-alt:before{content:"\f362"}.fa5-exclamation:before{content:"\f12a"}.fa5-exclamation-circle:before{content:"\f06a"}.fa5-exclamation-triangle:before{content:"\f071"}.fa5-expand:before{content:"\f065"}.fa5-expand-arrows-alt:before{content:"\f31e"}.fa5-expeditedssl:before{content:"\f23e"}.fa5-external-link-alt:before{content:"\f35d"}.fa5-external-link-square-alt:before{content:"\f360"}.fa5-eye:before{content:"\f06e"}.fa5-eye-dropper:before{content:"\f1fb"}.fa5-eye-slash:before{content:"\f070"}.fa5-facebook:before{content:"\f09a"}.fa5-facebook-f:before{content:"\f39e"}.fa5-facebook-messenger:before{content:"\f39f"}.fa5-facebook-square:before{content:"\f082"}.fa5-fan:before{content:"\f863"}.fa5-fantasy-flight-games:before{content:"\f6dc"}.fa5-fast-backward:before{content:"\f049"}.fa5-fast-forward:before{content:"\f050"}.fa5-fax:before{content:"\f1ac"}.fa5-feather:before{content:"\f52d"}.fa5-feather-alt:before{content:"\f56b"}.fa5-fedex:before{content:"\f797"}.fa5-fedora:before{content:"\f798"}.fa5-female:before{content:"\f182"}.fa5-fighter-jet:before{content:"\f0fb"}.fa5-figma:before{content:"\f799"}.fa5-file:before{content:"\f15b"}.fa5-file-alt:before{content:"\f15c"}.fa5-file-archive:before{content:"\f1c6"}.fa5-file-audio:before{content:"\f1c7"}.fa5-file-code:before{content:"\f1c9"}.fa5-file-contract:before{content:"\f56c"}.fa5-file-csv:before{content:"\f6dd"}.fa5-file-download:before{content:"\f56d"}.fa5-file-excel:before{content:"\f1c3"}.fa5-file-export:before{content:"\f56e"}.fa5-file-image:before{content:"\f1c5"}.fa5-file-import:before{content:"\f56f"}.fa5-file-invoice:before{content:"\f570"}.fa5-file-invoice-dollar:before{content:"\f571"}.fa5-file-medical:before{content:"\f477"}.fa5-file-medical-alt:before{content:"\f478"}.fa5-file-pdf:before{content:"\f1c1"}.fa5-file-powerpoint:before{content:"\f1c4"}.fa5-file-prescription:before{content:"\f572"}.fa5-file-signature:before{content:"\f573"}.fa5-file-upload:before{content:"\f574"}.fa5-file-video:before{content:"\f1c8"}.fa5-file-word:before{content:"\f1c2"}.fa5-fill:before{content:"\f575"}.fa5-fill-drip:before{content:"\f576"}.fa5-film:before{content:"\f008"}.fa5-filter:before{content:"\f0b0"}.fa5-fingerprint:before{content:"\f577"}.fa5-fire:before{content:"\f06d"}.fa5-fire-alt:before{content:"\f7e4"}.fa5-fire-extinguisher:before{content:"\f134"}.fa5-firefox:before{content:"\f269"}.fa5-first-aid:before{content:"\f479"}.fa5-first-order:before{content:"\f2b0"}.fa5-first-order-alt:before{content:"\f50a"}.fa5-firstdraft:before{content:"\f3a1"}.fa5-fish:before{content:"\f578"}.fa5-fist-raised:before{content:"\f6de"}.fa5-flag:before{content:"\f024"}.fa5-flag-checkered:before{content:"\f11e"}.fa5-flag-usa:before{content:"\f74d"}.fa5-flask:before{content:"\f0c3"}.fa5-flickr:before{content:"\f16e"}.fa5-flipboard:before{content:"\f44d"}.fa5-flushed:before{content:"\f579"}.fa5-fly:before{content:"\f417"}.fa5-folder:before{content:"\f07b"}.fa5-folder-minus:before{content:"\f65d"}.fa5-folder-open:before{content:"\f07c"}.fa5-folder-plus:before{content:"\f65e"}.fa5-font:before{content:"\f031"}.fa5-font-awesome:before{content:"\f2b4"}.fa5-font-awesome-alt:before{content:"\f35c"}.fa5-font-awesome-flag:before{content:"\f425"}.fa5-font-awesome-logo-full:before{content:"\f4e6"}.fa5-fonticons:before{content:"\f280"}.fa5-fonticons-fi:before{content:"\f3a2"}.fa5-football-ball:before{content:"\f44e"}.fa5-fort-awesome:before{content:"\f286"}.fa5-fort-awesome-alt:before{content:"\f3a3"}.fa5-forumbee:before{content:"\f211"}.fa5-forward:before{content:"\f04e"}.fa5-foursquare:before{content:"\f180"}.fa5-free-code-camp:before{content:"\f2c5"}.fa5-freebsd:before{content:"\f3a4"}.fa5-frog:before{content:"\f52e"}.fa5-frown:before{content:"\f119"}.fa5-frown-open:before{content:"\f57a"}.fa5-fulcrum:before{content:"\f50b"}.fa5-funnel-dollar:before{content:"\f662"}.fa5-futbol:before{content:"\f1e3"}.fa5-galactic-republic:before{content:"\f50c"}.fa5-galactic-senate:before{content:"\f50d"}.fa5-gamepad:before{content:"\f11b"}.fa5-gas-pump:before{content:"\f52f"}.fa5-gavel:before{content:"\f0e3"}.fa5-gem:before{content:"\f3a5"}.fa5-genderless:before{content:"\f22d"}.fa5-get-pocket:before{content:"\f265"}.fa5-gg:before{content:"\f260"}.fa5-gg-circle:before{content:"\f261"}.fa5-ghost:before{content:"\f6e2"}.fa5-gift:before{content:"\f06b"}.fa5-gifts:before{content:"\f79c"}.fa5-git:before{content:"\f1d3"}.fa5-git-alt:before{content:"\f841"}.fa5-git-square:before{content:"\f1d2"}.fa5-github:before{content:"\f09b"}.fa5-github-alt:before{content:"\f113"}.fa5-github-square:before{content:"\f092"}.fa5-gitkraken:before{content:"\f3a6"}.fa5-gitlab:before{content:"\f296"}.fa5-gitter:before{content:"\f426"}.fa5-glass-cheers:before{content:"\f79f"}.fa5-glass-martini:before{content:"\f000"}.fa5-glass-martini-alt:before{content:"\f57b"}.fa5-glass-whiskey:before{content:"\f7a0"}.fa5-glasses:before{content:"\f530"}.fa5-glide:before{content:"\f2a5"}.fa5-glide-g:before{content:"\f2a6"}.fa5-globe:before{content:"\f0ac"}.fa5-globe-africa:before{content:"\f57c"}.fa5-globe-americas:before{content:"\f57d"}.fa5-globe-asia:before{content:"\f57e"}.fa5-globe-europe:before{content:"\f7a2"}.fa5-gofore:before{content:"\f3a7"}.fa5-golf-ball:before{content:"\f450"}.fa5-goodreads:before{content:"\f3a8"}.fa5-goodreads-g:before{content:"\f3a9"}.fa5-google:before{content:"\f1a0"}.fa5-google-drive:before{content:"\f3aa"}.fa5-google-play:before{content:"\f3ab"}.fa5-google-plus:before{content:"\f2b3"}.fa5-google-plus-g:before{content:"\f0d5"}.fa5-google-plus-square:before{content:"\f0d4"}.fa5-google-wallet:before{content:"\f1ee"}.fa5-gopuram:before{content:"\f664"}.fa5-graduation-cap:before{content:"\f19d"}.fa5-gratipay:before{content:"\f184"}.fa5-grav:before{content:"\f2d6"}.fa5-greater-than:before{content:"\f531"}.fa5-greater-than-equal:before{content:"\f532"}.fa5-grimace:before{content:"\f57f"}.fa5-grin:before{content:"\f580"}.fa5-grin-alt:before{content:"\f581"}.fa5-grin-beam:before{content:"\f582"}.fa5-grin-beam-sweat:before{content:"\f583"}.fa5-grin-hearts:before{content:"\f584"}.fa5-grin-squint:before{content:"\f585"}.fa5-grin-squint-tears:before{content:"\f586"}.fa5-grin-stars:before{content:"\f587"}.fa5-grin-tears:before{content:"\f588"}.fa5-grin-tongue:before{content:"\f589"}.fa5-grin-tongue-squint:before{content:"\f58a"}.fa5-grin-tongue-wink:before{content:"\f58b"}.fa5-grin-wink:before{content:"\f58c"}.fa5-grip-horizontal:before{content:"\f58d"}.fa5-grip-lines:before{content:"\f7a4"}.fa5-grip-lines-vertical:before{content:"\f7a5"}.fa5-grip-vertical:before{content:"\f58e"}.fa5-gripfire:before{content:"\f3ac"}.fa5-grunt:before{content:"\f3ad"}.fa5-guitar:before{content:"\f7a6"}.fa5-gulp:before{content:"\f3ae"}.fa5-h-square:before{content:"\f0fd"}.fa5-hacker-news:before{content:"\f1d4"}.fa5-hacker-news-square:before{content:"\f3af"}.fa5-hackerrank:before{content:"\f5f7"}.fa5-hamburger:before{content:"\f805"}.fa5-hammer:before{content:"\f6e3"}.fa5-hamsa:before{content:"\f665"}.fa5-hand-holding:before{content:"\f4bd"}.fa5-hand-holding-heart:before{content:"\f4be"}.fa5-hand-holding-usd:before{content:"\f4c0"}.fa5-hand-lizard:before{content:"\f258"}.fa5-hand-middle-finger:before{content:"\f806"}.fa5-hand-paper:before{content:"\f256"}.fa5-hand-peace:before{content:"\f25b"}.fa5-hand-point-down:before{content:"\f0a7"}.fa5-hand-point-left:before{content:"\f0a5"}.fa5-hand-point-right:before{content:"\f0a4"}.fa5-hand-point-up:before{content:"\f0a6"}.fa5-hand-pointer:before{content:"\f25a"}.fa5-hand-rock:before{content:"\f255"}.fa5-hand-scissors:before{content:"\f257"}.fa5-hand-spock:before{content:"\f259"}.fa5-hands:before{content:"\f4c2"}.fa5-hands-helping:before{content:"\f4c4"}.fa5-handshake:before{content:"\f2b5"}.fa5-hanukiah:before{content:"\f6e6"}.fa5-hard-hat:before{content:"\f807"}.fa5-hashtag:before{content:"\f292"}.fa5-hat-wizard:before{content:"\f6e8"}.fa5-haykal:before{content:"\f666"}.fa5-hdd:before{content:"\f0a0"}.fa5-heading:before{content:"\f1dc"}.fa5-headphones:before{content:"\f025"}.fa5-headphones-alt:before{content:"\f58f"}.fa5-headset:before{content:"\f590"}.fa5-heart:before{content:"\f004"}.fa5-heart-broken:before{content:"\f7a9"}.fa5-heartbeat:before{content:"\f21e"}.fa5-helicopter:before{content:"\f533"}.fa5-highlighter:before{content:"\f591"}.fa5-hiking:before{content:"\f6ec"}.fa5-hippo:before{content:"\f6ed"}.fa5-hips:before{content:"\f452"}.fa5-hire-a-helper:before{content:"\f3b0"}.fa5-history:before{content:"\f1da"}.fa5-hockey-puck:before{content:"\f453"}.fa5-holly-berry:before{content:"\f7aa"}.fa5-home:before{content:"\f015"}.fa5-hooli:before{content:"\f427"}.fa5-hornbill:before{content:"\f592"}.fa5-horse:before{content:"\f6f0"}.fa5-horse-head:before{content:"\f7ab"}.fa5-hospital:before{content:"\f0f8"}.fa5-hospital-alt:before{content:"\f47d"}.fa5-hospital-symbol:before{content:"\f47e"}.fa5-hot-tub:before{content:"\f593"}.fa5-hotdog:before{content:"\f80f"}.fa5-hotel:before{content:"\f594"}.fa5-hotjar:before{content:"\f3b1"}.fa5-hourglass:before{content:"\f254"}.fa5-hourglass-end:before{content:"\f253"}.fa5-hourglass-half:before{content:"\f252"}.fa5-hourglass-start:before{content:"\f251"}.fa5-house-damage:before{content:"\f6f1"}.fa5-houzz:before{content:"\f27c"}.fa5-hryvnia:before{content:"\f6f2"}.fa5-html5:before{content:"\f13b"}.fa5-hubspot:before{content:"\f3b2"}.fa5-i-cursor:before{content:"\f246"}.fa5-ice-cream:before{content:"\f810"}.fa5-icicles:before{content:"\f7ad"}.fa5-icons:before{content:"\f86d"}.fa5-id-badge:before{content:"\f2c1"}.fa5-id-card:before{content:"\f2c2"}.fa5-id-card-alt:before{content:"\f47f"}.fa5-igloo:before{content:"\f7ae"}.fa5-image:before{content:"\f03e"}.fa5-images:before{content:"\f302"}.fa5-imdb:before{content:"\f2d8"}.fa5-inbox:before{content:"\f01c"}.fa5-indent:before{content:"\f03c"}.fa5-industry:before{content:"\f275"}.fa5-infinity:before{content:"\f534"}.fa5-info:before{content:"\f129"}.fa5-info-circle:before{content:"\f05a"}.fa5-instagram:before{content:"\f16d"}.fa5-intercom:before{content:"\f7af"}.fa5-internet-explorer:before{content:"\f26b"}.fa5-invision:before{content:"\f7b0"}.fa5-ioxhost:before{content:"\f208"}.fa5-italic:before{content:"\f033"}.fa5-itch-io:before{content:"\f83a"}.fa5-itunes:before{content:"\f3b4"}.fa5-itunes-note:before{content:"\f3b5"}.fa5-java:before{content:"\f4e4"}.fa5-jedi:before{content:"\f669"}.fa5-jedi-order:before{content:"\f50e"}.fa5-jenkins:before{content:"\f3b6"}.fa5-jira:before{content:"\f7b1"}.fa5-joget:before{content:"\f3b7"}.fa5-joint:before{content:"\f595"}.fa5-joomla:before{content:"\f1aa"}.fa5-journal-whills:before{content:"\f66a"}.fa5-js:before{content:"\f3b8"}.fa5-js-square:before{content:"\f3b9"}.fa5-jsfiddle:before{content:"\f1cc"}.fa5-kaaba:before{content:"\f66b"}.fa5-kaggle:before{content:"\f5fa"}.fa5-key:before{content:"\f084"}.fa5-keybase:before{content:"\f4f5"}.fa5-keyboard:before{content:"\f11c"}.fa5-keycdn:before{content:"\f3ba"}.fa5-khanda:before{content:"\f66d"}.fa5-kickstarter:before{content:"\f3bb"}.fa5-kickstarter-k:before{content:"\f3bc"}.fa5-kiss:before{content:"\f596"}.fa5-kiss-beam:before{content:"\f597"}.fa5-kiss-wink-heart:before{content:"\f598"}.fa5-kiwi-bird:before{content:"\f535"}.fa5-korvue:before{content:"\f42f"}.fa5-landmark:before{content:"\f66f"}.fa5-language:before{content:"\f1ab"}.fa5-laptop:before{content:"\f109"}.fa5-laptop-code:before{content:"\f5fc"}.fa5-laptop-medical:before{content:"\f812"}.fa5-laravel:before{content:"\f3bd"}.fa5-lastfm:before{content:"\f202"}.fa5-lastfm-square:before{content:"\f203"}.fa5-laugh:before{content:"\f599"}.fa5-laugh-beam:before{content:"\f59a"}.fa5-laugh-squint:before{content:"\f59b"}.fa5-laugh-wink:before{content:"\f59c"}.fa5-layer-group:before{content:"\f5fd"}.fa5-leaf:before{content:"\f06c"}.fa5-leanpub:before{content:"\f212"}.fa5-lemon:before{content:"\f094"}.fa5-less:before{content:"\f41d"}.fa5-less-than:before{content:"\f536"}.fa5-less-than-equal:before{content:"\f537"}.fa5-level-down-alt:before{content:"\f3be"}.fa5-level-up-alt:before{content:"\f3bf"}.fa5-life-ring:before{content:"\f1cd"}.fa5-lightbulb:before{content:"\f0eb"}.fa5-line:before{content:"\f3c0"}.fa5-link:before{content:"\f0c1"}.fa5-linkedin:before{content:"\f08c"}.fa5-linkedin-in:before{content:"\f0e1"}.fa5-linode:before{content:"\f2b8"}.fa5-linux:before{content:"\f17c"}.fa5-lira-sign:before{content:"\f195"}.fa5-list:before{content:"\f03a"}.fa5-list-alt:before{content:"\f022"}.fa5-list-ol:before{content:"\f0cb"}.fa5-list-ul:before{content:"\f0ca"}.fa5-location-arrow:before{content:"\f124"}.fa5-lock:before{content:"\f023"}.fa5-lock-open:before{content:"\f3c1"}.fa5-long-arrow-alt-down:before{content:"\f309"}.fa5-long-arrow-alt-left:before{content:"\f30a"}.fa5-long-arrow-alt-right:before{content:"\f30b"}.fa5-long-arrow-alt-up:before{content:"\f30c"}.fa5-low-vision:before{content:"\f2a8"}.fa5-luggage-cart:before{content:"\f59d"}.fa5-lyft:before{content:"\f3c3"}.fa5-magento:before{content:"\f3c4"}.fa5-magic:before{content:"\f0d0"}.fa5-magnet:before{content:"\f076"}.fa5-mail-bulk:before{content:"\f674"}.fa5-mailchimp:before{content:"\f59e"}.fa5-male:before{content:"\f183"}.fa5-mandalorian:before{content:"\f50f"}.fa5-map:before{content:"\f279"}.fa5-map-marked:before{content:"\f59f"}.fa5-map-marked-alt:before{content:"\f5a0"}.fa5-map-marker:before{content:"\f041"}.fa5-map-marker-alt:before{content:"\f3c5"}.fa5-map-pin:before{content:"\f276"}.fa5-map-signs:before{content:"\f277"}.fa5-markdown:before{content:"\f60f"}.fa5-marker:before{content:"\f5a1"}.fa5-mars:before{content:"\f222"}.fa5-mars-double:before{content:"\f227"}.fa5-mars-stroke:before{content:"\f229"}.fa5-mars-stroke-h:before{content:"\f22b"}.fa5-mars-stroke-v:before{content:"\f22a"}.fa5-mask:before{content:"\f6fa"}.fa5-mastodon:before{content:"\f4f6"}.fa5-maxcdn:before{content:"\f136"}.fa5-medal:before{content:"\f5a2"}.fa5-medapps:before{content:"\f3c6"}.fa5-medium:before{content:"\f23a"}.fa5-medium-m:before{content:"\f3c7"}.fa5-medkit:before{content:"\f0fa"}.fa5-medrt:before{content:"\f3c8"}.fa5-meetup:before{content:"\f2e0"}.fa5-megaport:before{content:"\f5a3"}.fa5-meh:before{content:"\f11a"}.fa5-meh-blank:before{content:"\f5a4"}.fa5-meh-rolling-eyes:before{content:"\f5a5"}.fa5-memory:before{content:"\f538"}.fa5-mendeley:before{content:"\f7b3"}.fa5-menorah:before{content:"\f676"}.fa5-mercury:before{content:"\f223"}.fa5-meteor:before{content:"\f753"}.fa5-microchip:before{content:"\f2db"}.fa5-microphone:before{content:"\f130"}.fa5-microphone-alt:before{content:"\f3c9"}.fa5-microphone-alt-slash:before{content:"\f539"}.fa5-microphone-slash:before{content:"\f131"}.fa5-microscope:before{content:"\f610"}.fa5-microsoft:before{content:"\f3ca"}.fa5-minus:before{content:"\f068"}.fa5-minus-circle:before{content:"\f056"}.fa5-minus-square:before{content:"\f146"}.fa5-mitten:before{content:"\f7b5"}.fa5-mix:before{content:"\f3cb"}.fa5-mixcloud:before{content:"\f289"}.fa5-mizuni:before{content:"\f3cc"}.fa5-mobile:before{content:"\f10b"}.fa5-mobile-alt:before{content:"\f3cd"}.fa5-modx:before{content:"\f285"}.fa5-monero:before{content:"\f3d0"}.fa5-money-bill:before{content:"\f0d6"}.fa5-money-bill-alt:before{content:"\f3d1"}.fa5-money-bill-wave:before{content:"\f53a"}.fa5-money-bill-wave-alt:before{content:"\f53b"}.fa5-money-check:before{content:"\f53c"}.fa5-money-check-alt:before{content:"\f53d"}.fa5-monument:before{content:"\f5a6"}.fa5-moon:before{content:"\f186"}.fa5-mortar-pestle:before{content:"\f5a7"}.fa5-mosque:before{content:"\f678"}.fa5-motorcycle:before{content:"\f21c"}.fa5-mountain:before{content:"\f6fc"}.fa5-mouse-pointer:before{content:"\f245"}.fa5-mug-hot:before{content:"\f7b6"}.fa5-music:before{content:"\f001"}.fa5-napster:before{content:"\f3d2"}.fa5-neos:before{content:"\f612"}.fa5-network-wired:before{content:"\f6ff"}.fa5-neuter:before{content:"\f22c"}.fa5-newspaper:before{content:"\f1ea"}.fa5-nimblr:before{content:"\f5a8"}.fa5-node:before{content:"\f419"}.fa5-node-js:before{content:"\f3d3"}.fa5-not-equal:before{content:"\f53e"}.fa5-notes-medical:before{content:"\f481"}.fa5-npm:before{content:"\f3d4"}.fa5-ns8:before{content:"\f3d5"}.fa5-nutritionix:before{content:"\f3d6"}.fa5-object-group:before{content:"\f247"}.fa5-object-ungroup:before{content:"\f248"}.fa5-odnoklassniki:before{content:"\f263"}.fa5-odnoklassniki-square:before{content:"\f264"}.fa5-oil-can:before{content:"\f613"}.fa5-old-republic:before{content:"\f510"}.fa5-om:before{content:"\f679"}.fa5-opencart:before{content:"\f23d"}.fa5-openid:before{content:"\f19b"}.fa5-opera:before{content:"\f26a"}.fa5-optin-monster:before{content:"\f23c"}.fa5-osi:before{content:"\f41a"}.fa5-otter:before{content:"\f700"}.fa5-outdent:before{content:"\f03b"}.fa5-page4:before{content:"\f3d7"}.fa5-pagelines:before{content:"\f18c"}.fa5-pager:before{content:"\f815"}.fa5-paint-brush:before{content:"\f1fc"}.fa5-paint-roller:before{content:"\f5aa"}.fa5-palette:before{content:"\f53f"}.fa5-palfed:before{content:"\f3d8"}.fa5-pallet:before{content:"\f482"}.fa5-paper-plane:before{content:"\f1d8"}.fa5-paperclip:before{content:"\f0c6"}.fa5-parachute-box:before{content:"\f4cd"}.fa5-paragraph:before{content:"\f1dd"}.fa5-parking:before{content:"\f540"}.fa5-passport:before{content:"\f5ab"}.fa5-pastafarianism:before{content:"\f67b"}.fa5-paste:before{content:"\f0ea"}.fa5-patreon:before{content:"\f3d9"}.fa5-pause:before{content:"\f04c"}.fa5-pause-circle:before{content:"\f28b"}.fa5-paw:before{content:"\f1b0"}.fa5-paypal:before{content:"\f1ed"}.fa5-peace:before{content:"\f67c"}.fa5-pen:before{content:"\f304"}.fa5-pen-alt:before{content:"\f305"}.fa5-pen-fancy:before{content:"\f5ac"}.fa5-pen-nib:before{content:"\f5ad"}.fa5-pen-square:before{content:"\f14b"}.fa5-pencil-alt:before{content:"\f303"}.fa5-pencil-ruler:before{content:"\f5ae"}.fa5-penny-arcade:before{content:"\f704"}.fa5-people-carry:before{content:"\f4ce"}.fa5-pepper-hot:before{content:"\f816"}.fa5-percent:before{content:"\f295"}.fa5-percentage:before{content:"\f541"}.fa5-periscope:before{content:"\f3da"}.fa5-person-booth:before{content:"\f756"}.fa5-phabricator:before{content:"\f3db"}.fa5-phoenix-framework:before{content:"\f3dc"}.fa5-phoenix-squadron:before{content:"\f511"}.fa5-phone:before{content:"\f095"}.fa5-phone-alt:before{content:"\f879"}.fa5-phone-slash:before{content:"\f3dd"}.fa5-phone-square:before{content:"\f098"}.fa5-phone-square-alt:before{content:"\f87b"}.fa5-phone-volume:before{content:"\f2a0"}.fa5-photo-video:before{content:"\f87c"}.fa5-php:before{content:"\f457"}.fa5-pied-piper:before{content:"\f2ae"}.fa5-pied-piper-alt:before{content:"\f1a8"}.fa5-pied-piper-hat:before{content:"\f4e5"}.fa5-pied-piper-pp:before{content:"\f1a7"}.fa5-piggy-bank:before{content:"\f4d3"}.fa5-pills:before{content:"\f484"}.fa5-pinterest:before{content:"\f0d2"}.fa5-pinterest-p:before{content:"\f231"}.fa5-pinterest-square:before{content:"\f0d3"}.fa5-pizza-slice:before{content:"\f818"}.fa5-place-of-worship:before{content:"\f67f"}.fa5-plane:before{content:"\f072"}.fa5-plane-arrival:before{content:"\f5af"}.fa5-plane-departure:before{content:"\f5b0"}.fa5-play:before{content:"\f04b"}.fa5-play-circle:before{content:"\f144"}.fa5-playstation:before{content:"\f3df"}.fa5-plug:before{content:"\f1e6"}.fa5-plus:before{content:"\f067"}.fa5-plus-circle:before{content:"\f055"}.fa5-plus-square:before{content:"\f0fe"}.fa5-podcast:before{content:"\f2ce"}.fa5-poll:before{content:"\f681"}.fa5-poll-h:before{content:"\f682"}.fa5-poo:before{content:"\f2fe"}.fa5-poo-storm:before{content:"\f75a"}.fa5-poop:before{content:"\f619"}.fa5-portrait:before{content:"\f3e0"}.fa5-pound-sign:before{content:"\f154"}.fa5-power-off:before{content:"\f011"}.fa5-pray:before{content:"\f683"}.fa5-praying-hands:before{content:"\f684"}.fa5-prescription:before{content:"\f5b1"}.fa5-prescription-bottle:before{content:"\f485"}.fa5-prescription-bottle-alt:before{content:"\f486"}.fa5-print:before{content:"\f02f"}.fa5-procedures:before{content:"\f487"}.fa5-product-hunt:before{content:"\f288"}.fa5-project-diagram:before{content:"\f542"}.fa5-pushed:before{content:"\f3e1"}.fa5-puzzle-piece:before{content:"\f12e"}.fa5-python:before{content:"\f3e2"}.fa5-qq:before{content:"\f1d6"}.fa5-qrcode:before{content:"\f029"}.fa5-question:before{content:"\f128"}.fa5-question-circle:before{content:"\f059"}.fa5-quidditch:before{content:"\f458"}.fa5-quinscape:before{content:"\f459"}.fa5-quora:before{content:"\f2c4"}.fa5-quote-left:before{content:"\f10d"}.fa5-quote-right:before{content:"\f10e"}.fa5-quran:before{content:"\f687"}.fa5-r-project:before{content:"\f4f7"}.fa5-radiation:before{content:"\f7b9"}.fa5-radiation-alt:before{content:"\f7ba"}.fa5-rainbow:before{content:"\f75b"}.fa5-random:before{content:"\f074"}.fa5-raspberry-pi:before{content:"\f7bb"}.fa5-ravelry:before{content:"\f2d9"}.fa5-react:before{content:"\f41b"}.fa5-reacteurope:before{content:"\f75d"}.fa5-readme:before{content:"\f4d5"}.fa5-rebel:before{content:"\f1d0"}.fa5-receipt:before{content:"\f543"}.fa5-recycle:before{content:"\f1b8"}.fa5-red-river:before{content:"\f3e3"}.fa5-reddit:before{content:"\f1a1"}.fa5-reddit-alien:before{content:"\f281"}.fa5-reddit-square:before{content:"\f1a2"}.fa5-redhat:before{content:"\f7bc"}.fa5-redo:before{content:"\f01e"}.fa5-redo-alt:before{content:"\f2f9"}.fa5-registered:before{content:"\f25d"}.fa5-remove-format:before{content:"\f87d"}.fa5-renren:before{content:"\f18b"}.fa5-reply:before{content:"\f3e5"}.fa5-reply-all:before{content:"\f122"}.fa5-replyd:before{content:"\f3e6"}.fa5-republican:before{content:"\f75e"}.fa5-researchgate:before{content:"\f4f8"}.fa5-resolving:before{content:"\f3e7"}.fa5-restroom:before{content:"\f7bd"}.fa5-retweet:before{content:"\f079"}.fa5-rev:before{content:"\f5b2"}.fa5-ribbon:before{content:"\f4d6"}.fa5-ring:before{content:"\f70b"}.fa5-road:before{content:"\f018"}.fa5-robot:before{content:"\f544"}.fa5-rocket:before{content:"\f135"}.fa5-rocketchat:before{content:"\f3e8"}.fa5-rockrms:before{content:"\f3e9"}.fa5-route:before{content:"\f4d7"}.fa5-rss:before{content:"\f09e"}.fa5-rss-square:before{content:"\f143"}.fa5-ruble-sign:before{content:"\f158"}.fa5-ruler:before{content:"\f545"}.fa5-ruler-combined:before{content:"\f546"}.fa5-ruler-horizontal:before{content:"\f547"}.fa5-ruler-vertical:before{content:"\f548"}.fa5-running:before{content:"\f70c"}.fa5-rupee-sign:before{content:"\f156"}.fa5-sad-cry:before{content:"\f5b3"}.fa5-sad-tear:before{content:"\f5b4"}.fa5-safari:before{content:"\f267"}.fa5-salesforce:before{content:"\f83b"}.fa5-sass:before{content:"\f41e"}.fa5-satellite:before{content:"\f7bf"}.fa5-satellite-dish:before{content:"\f7c0"}.fa5-save:before{content:"\f0c7"}.fa5-schlix:before{content:"\f3ea"}.fa5-school:before{content:"\f549"}.fa5-screwdriver:before{content:"\f54a"}.fa5-scribd:before{content:"\f28a"}.fa5-scroll:before{content:"\f70e"}.fa5-sd-card:before{content:"\f7c2"}.fa5-search:before{content:"\f002"}.fa5-search-dollar:before{content:"\f688"}.fa5-search-location:before{content:"\f689"}.fa5-search-minus:before{content:"\f010"}.fa5-search-plus:before{content:"\f00e"}.fa5-searchengin:before{content:"\f3eb"}.fa5-seedling:before{content:"\f4d8"}.fa5-sellcast:before{content:"\f2da"}.fa5-sellsy:before{content:"\f213"}.fa5-server:before{content:"\f233"}.fa5-servicestack:before{content:"\f3ec"}.fa5-shapes:before{content:"\f61f"}.fa5-share:before{content:"\f064"}.fa5-share-alt:before{content:"\f1e0"}.fa5-share-alt-square:before{content:"\f1e1"}.fa5-share-square:before{content:"\f14d"}.fa5-shekel-sign:before{content:"\f20b"}.fa5-shield-alt:before{content:"\f3ed"}.fa5-ship:before{content:"\f21a"}.fa5-shipping-fast:before{content:"\f48b"}.fa5-shirtsinbulk:before{content:"\f214"}.fa5-shoe-prints:before{content:"\f54b"}.fa5-shopping-bag:before{content:"\f290"}.fa5-shopping-basket:before{content:"\f291"}.fa5-shopping-cart:before{content:"\f07a"}.fa5-shopware:before{content:"\f5b5"}.fa5-shower:before{content:"\f2cc"}.fa5-shuttle-van:before{content:"\f5b6"}.fa5-sign:before{content:"\f4d9"}.fa5-sign-in-alt:before{content:"\f2f6"}.fa5-sign-language:before{content:"\f2a7"}.fa5-sign-out-alt:before{content:"\f2f5"}.fa5-signal:before{content:"\f012"}.fa5-signature:before{content:"\f5b7"}.fa5-sim-card:before{content:"\f7c4"}.fa5-simplybuilt:before{content:"\f215"}.fa5-sistrix:before{content:"\f3ee"}.fa5-sitemap:before{content:"\f0e8"}.fa5-sith:before{content:"\f512"}.fa5-skating:before{content:"\f7c5"}.fa5-sketch:before{content:"\f7c6"}.fa5-skiing:before{content:"\f7c9"}.fa5-skiing-nordic:before{content:"\f7ca"}.fa5-skull:before{content:"\f54c"}.fa5-skull-crossbones:before{content:"\f714"}.fa5-skyatlas:before{content:"\f216"}.fa5-skype:before{content:"\f17e"}.fa5-slack:before{content:"\f198"}.fa5-slack-hash:before{content:"\f3ef"}.fa5-slash:before{content:"\f715"}.fa5-sleigh:before{content:"\f7cc"}.fa5-sliders-h:before{content:"\f1de"}.fa5-slideshare:before{content:"\f1e7"}.fa5-smile:before{content:"\f118"}.fa5-smile-beam:before{content:"\f5b8"}.fa5-smile-wink:before{content:"\f4da"}.fa5-smog:before{content:"\f75f"}.fa5-smoking:before{content:"\f48d"}.fa5-smoking-ban:before{content:"\f54d"}.fa5-sms:before{content:"\f7cd"}.fa5-snapchat:before{content:"\f2ab"}.fa5-snapchat-ghost:before{content:"\f2ac"}.fa5-snapchat-square:before{content:"\f2ad"}.fa5-snowboarding:before{content:"\f7ce"}.fa5-snowflake:before{content:"\f2dc"}.fa5-snowman:before{content:"\f7d0"}.fa5-snowplow:before{content:"\f7d2"}.fa5-socks:before{content:"\f696"}.fa5-solar-panel:before{content:"\f5ba"}.fa5-sort:before{content:"\f0dc"}.fa5-sort-alpha-down:before{content:"\f15d"}.fa5-sort-alpha-down-alt:before{content:"\f881"}.fa5-sort-alpha-up:before{content:"\f15e"}.fa5-sort-alpha-up-alt:before{content:"\f882"}.fa5-sort-amount-down:before{content:"\f160"}.fa5-sort-amount-down-alt:before{content:"\f884"}.fa5-sort-amount-up:before{content:"\f161"}.fa5-sort-amount-up-alt:before{content:"\f885"}.fa5-sort-down:before{content:"\f0dd"}.fa5-sort-numeric-down:before{content:"\f162"}.fa5-sort-numeric-down-alt:before{content:"\f886"}.fa5-sort-numeric-up:before{content:"\f163"}.fa5-sort-numeric-up-alt:before{content:"\f887"}.fa5-sort-up:before{content:"\f0de"}.fa5-soundcloud:before{content:"\f1be"}.fa5-sourcetree:before{content:"\f7d3"}.fa5-spa:before{content:"\f5bb"}.fa5-space-shuttle:before{content:"\f197"}.fa5-speakap:before{content:"\f3f3"}.fa5-speaker-deck:before{content:"\f83c"}.fa5-spell-check:before{content:"\f891"}.fa5-spider:before{content:"\f717"}.fa5-spinner:before{content:"\f110"}.fa5-splotch:before{content:"\f5bc"}.fa5-spotify:before{content:"\f1bc"}.fa5-spray-can:before{content:"\f5bd"}.fa5-square:before{content:"\f0c8"}.fa5-square-full:before{content:"\f45c"}.fa5-square-root-alt:before{content:"\f698"}.fa5-squarespace:before{content:"\f5be"}.fa5-stack-exchange:before{content:"\f18d"}.fa5-stack-overflow:before{content:"\f16c"}.fa5-stackpath:before{content:"\f842"}.fa5-stamp:before{content:"\f5bf"}.fa5-star:before{content:"\f005"}.fa5-star-and-crescent:before{content:"\f699"}.fa5-star-half:before{content:"\f089"}.fa5-star-half-alt:before{content:"\f5c0"}.fa5-star-of-david:before{content:"\f69a"}.fa5-star-of-life:before{content:"\f621"}.fa5-staylinked:before{content:"\f3f5"}.fa5-steam:before{content:"\f1b6"}.fa5-steam-square:before{content:"\f1b7"}.fa5-steam-symbol:before{content:"\f3f6"}.fa5-step-backward:before{content:"\f048"}.fa5-step-forward:before{content:"\f051"}.fa5-stethoscope:before{content:"\f0f1"}.fa5-sticker-mule:before{content:"\f3f7"}.fa5-sticky-note:before{content:"\f249"}.fa5-stop:before{content:"\f04d"}.fa5-stop-circle:before{content:"\f28d"}.fa5-stopwatch:before{content:"\f2f2"}.fa5-store:before{content:"\f54e"}.fa5-store-alt:before{content:"\f54f"}.fa5-strava:before{content:"\f428"}.fa5-stream:before{content:"\f550"}.fa5-street-view:before{content:"\f21d"}.fa5-strikethrough:before{content:"\f0cc"}.fa5-stripe:before{content:"\f429"}.fa5-stripe-s:before{content:"\f42a"}.fa5-stroopwafel:before{content:"\f551"}.fa5-studiovinari:before{content:"\f3f8"}.fa5-stumbleupon:before{content:"\f1a4"}.fa5-stumbleupon-circle:before{content:"\f1a3"}.fa5-subscript:before{content:"\f12c"}.fa5-subway:before{content:"\f239"}.fa5-suitcase:before{content:"\f0f2"}.fa5-suitcase-rolling:before{content:"\f5c1"}.fa5-sun:before{content:"\f185"}.fa5-superpowers:before{content:"\f2dd"}.fa5-superscript:before{content:"\f12b"}.fa5-supple:before{content:"\f3f9"}.fa5-surprise:before{content:"\f5c2"}.fa5-suse:before{content:"\f7d6"}.fa5-swatchbook:before{content:"\f5c3"}.fa5-swimmer:before{content:"\f5c4"}.fa5-swimming-pool:before{content:"\f5c5"}.fa5-symfony:before{content:"\f83d"}.fa5-synagogue:before{content:"\f69b"}.fa5-sync:before{content:"\f021"}.fa5-sync-alt:before{content:"\f2f1"}.fa5-syringe:before{content:"\f48e"}.fa5-table:before{content:"\f0ce"}.fa5-table-tennis:before{content:"\f45d"}.fa5-tablet:before{content:"\f10a"}.fa5-tablet-alt:before{content:"\f3fa"}.fa5-tablets:before{content:"\f490"}.fa5-tachometer-alt:before{content:"\f3fd"}.fa5-tag:before{content:"\f02b"}.fa5-tags:before{content:"\f02c"}.fa5-tape:before{content:"\f4db"}.fa5-tasks:before{content:"\f0ae"}.fa5-taxi:before{content:"\f1ba"}.fa5-teamspeak:before{content:"\f4f9"}.fa5-teeth:before{content:"\f62e"}.fa5-teeth-open:before{content:"\f62f"}.fa5-telegram:before{content:"\f2c6"}.fa5-telegram-plane:before{content:"\f3fe"}.fa5-temperature-high:before{content:"\f769"}.fa5-temperature-low:before{content:"\f76b"}.fa5-tencent-weibo:before{content:"\f1d5"}.fa5-tenge:before{content:"\f7d7"}.fa5-terminal:before{content:"\f120"}.fa5-text-height:before{content:"\f034"}.fa5-text-width:before{content:"\f035"}.fa5-th:before{content:"\f00a"}.fa5-th-large:before{content:"\f009"}.fa5-th-list:before{content:"\f00b"}.fa5-the-red-yeti:before{content:"\f69d"}.fa5-theater-masks:before{content:"\f630"}.fa5-themeco:before{content:"\f5c6"}.fa5-themeisle:before{content:"\f2b2"}.fa5-thermometer:before{content:"\f491"}.fa5-thermometer-empty:before{content:"\f2cb"}.fa5-thermometer-full:before{content:"\f2c7"}.fa5-thermometer-half:before{content:"\f2c9"}.fa5-thermometer-quarter:before{content:"\f2ca"}.fa5-thermometer-three-quarters:before{content:"\f2c8"}.fa5-think-peaks:before{content:"\f731"}.fa5-thumbs-down:before{content:"\f165"}.fa5-thumbs-up:before{content:"\f164"}.fa5-thumbtack:before{content:"\f08d"}.fa5-ticket-alt:before{content:"\f3ff"}.fa5-times:before{content:"\f00d"}.fa5-times-circle:before{content:"\f057"}.fa5-tint:before{content:"\f043"}.fa5-tint-slash:before{content:"\f5c7"}.fa5-tired:before{content:"\f5c8"}.fa5-toggle-off:before{content:"\f204"}.fa5-toggle-on:before{content:"\f205"}.fa5-toilet:before{content:"\f7d8"}.fa5-toilet-paper:before{content:"\f71e"}.fa5-toolbox:before{content:"\f552"}.fa5-tools:before{content:"\f7d9"}.fa5-tooth:before{content:"\f5c9"}.fa5-torah:before{content:"\f6a0"}.fa5-torii-gate:before{content:"\f6a1"}.fa5-tractor:before{content:"\f722"}.fa5-trade-federation:before{content:"\f513"}.fa5-trademark:before{content:"\f25c"}.fa5-traffic-light:before{content:"\f637"}.fa5-train:before{content:"\f238"}.fa5-tram:before{content:"\f7da"}.fa5-transgender:before{content:"\f224"}.fa5-transgender-alt:before{content:"\f225"}.fa5-trash:before{content:"\f1f8"}.fa5-trash-alt:before{content:"\f2ed"}.fa5-trash-restore:before{content:"\f829"}.fa5-trash-restore-alt:before{content:"\f82a"}.fa5-tree:before{content:"\f1bb"}.fa5-trello:before{content:"\f181"}.fa5-tripadvisor:before{content:"\f262"}.fa5-trophy:before{content:"\f091"}.fa5-truck:before{content:"\f0d1"}.fa5-truck-loading:before{content:"\f4de"}.fa5-truck-monster:before{content:"\f63b"}.fa5-truck-moving:before{content:"\f4df"}.fa5-truck-pickup:before{content:"\f63c"}.fa5-tshirt:before{content:"\f553"}.fa5-tty:before{content:"\f1e4"}.fa5-tumblr:before{content:"\f173"}.fa5-tumblr-square:before{content:"\f174"}.fa5-tv:before{content:"\f26c"}.fa5-twitch:before{content:"\f1e8"}.fa5-twitter:before{content:"\f099"}.fa5-twitter-square:before{content:"\f081"}.fa5-typo3:before{content:"\f42b"}.fa5-uber:before{content:"\f402"}.fa5-ubuntu:before{content:"\f7df"}.fa5-uikit:before{content:"\f403"}.fa5-umbrella:before{content:"\f0e9"}.fa5-umbrella-beach:before{content:"\f5ca"}.fa5-underline:before{content:"\f0cd"}.fa5-undo:before{content:"\f0e2"}.fa5-undo-alt:before{content:"\f2ea"}.fa5-uniregistry:before{content:"\f404"}.fa5-universal-access:before{content:"\f29a"}.fa5-university:before{content:"\f19c"}.fa5-unlink:before{content:"\f127"}.fa5-unlock:before{content:"\f09c"}.fa5-unlock-alt:before{content:"\f13e"}.fa5-untappd:before{content:"\f405"}.fa5-upload:before{content:"\f093"}.fa5-ups:before{content:"\f7e0"}.fa5-usb:before{content:"\f287"}.fa5-user:before{content:"\f007"}.fa5-user-alt:before{content:"\f406"}.fa5-user-alt-slash:before{content:"\f4fa"}.fa5-user-astronaut:before{content:"\f4fb"}.fa5-user-check:before{content:"\f4fc"}.fa5-user-circle:before{content:"\f2bd"}.fa5-user-clock:before{content:"\f4fd"}.fa5-user-cog:before{content:"\f4fe"}.fa5-user-edit:before{content:"\f4ff"}.fa5-user-friends:before{content:"\f500"}.fa5-user-graduate:before{content:"\f501"}.fa5-user-injured:before{content:"\f728"}.fa5-user-lock:before{content:"\f502"}.fa5-user-md:before{content:"\f0f0"}.fa5-user-minus:before{content:"\f503"}.fa5-user-ninja:before{content:"\f504"}.fa5-user-nurse:before{content:"\f82f"}.fa5-user-plus:before{content:"\f234"}.fa5-user-secret:before{content:"\f21b"}.fa5-user-shield:before{content:"\f505"}.fa5-user-slash:before{content:"\f506"}.fa5-user-tag:before{content:"\f507"}.fa5-user-tie:before{content:"\f508"}.fa5-user-times:before{content:"\f235"}.fa5-users:before{content:"\f0c0"}.fa5-users-cog:before{content:"\f509"}.fa5-usps:before{content:"\f7e1"}.fa5-ussunnah:before{content:"\f407"}.fa5-utensil-spoon:before{content:"\f2e5"}.fa5-utensils:before{content:"\f2e7"}.fa5-vaadin:before{content:"\f408"}.fa5-vector-square:before{content:"\f5cb"}.fa5-venus:before{content:"\f221"}.fa5-venus-double:before{content:"\f226"}.fa5-venus-mars:before{content:"\f228"}.fa5-viacoin:before{content:"\f237"}.fa5-viadeo:before{content:"\f2a9"}.fa5-viadeo-square:before{content:"\f2aa"}.fa5-vial:before{content:"\f492"}.fa5-vials:before{content:"\f493"}.fa5-viber:before{content:"\f409"}.fa5-video:before{content:"\f03d"}.fa5-video-slash:before{content:"\f4e2"}.fa5-vihara:before{content:"\f6a7"}.fa5-vimeo:before{content:"\f40a"}.fa5-vimeo-square:before{content:"\f194"}.fa5-vimeo-v:before{content:"\f27d"}.fa5-vine:before{content:"\f1ca"}.fa5-vk:before{content:"\f189"}.fa5-vnv:before{content:"\f40b"}.fa5-voicemail:before{content:"\f897"}.fa5-volleyball-ball:before{content:"\f45f"}.fa5-volume-down:before{content:"\f027"}.fa5-volume-mute:before{content:"\f6a9"}.fa5-volume-off:before{content:"\f026"}.fa5-volume-up:before{content:"\f028"}.fa5-vote-yea:before{content:"\f772"}.fa5-vr-cardboard:before{content:"\f729"}.fa5-vuejs:before{content:"\f41f"}.fa5-walking:before{content:"\f554"}.fa5-wallet:before{content:"\f555"}.fa5-warehouse:before{content:"\f494"}.fa5-water:before{content:"\f773"}.fa5-wave-square:before{content:"\f83e"}.fa5-waze:before{content:"\f83f"}.fa5-weebly:before{content:"\f5cc"}.fa5-weibo:before{content:"\f18a"}.fa5-weight:before{content:"\f496"}.fa5-weight-hanging:before{content:"\f5cd"}.fa5-weixin:before{content:"\f1d7"}.fa5-whatsapp:before{content:"\f232"}.fa5-whatsapp-square:before{content:"\f40c"}.fa5-wheelchair:before{content:"\f193"}.fa5-whmcs:before{content:"\f40d"}.fa5-wifi:before{content:"\f1eb"}.fa5-wikipedia-w:before{content:"\f266"}.fa5-wind:before{content:"\f72e"}.fa5-window-close:before{content:"\f410"}.fa5-window-maximize:before{content:"\f2d0"}.fa5-window-minimize:before{content:"\f2d1"}.fa5-window-restore:before{content:"\f2d2"}.fa5-windows:before{content:"\f17a"}.fa5-wine-bottle:before{content:"\f72f"}.fa5-wine-glass:before{content:"\f4e3"}.fa5-wine-glass-alt:before{content:"\f5ce"}.fa5-wix:before{content:"\f5cf"}.fa5-wizards-of-the-coast:before{content:"\f730"}.fa5-wolf-pack-battalion:before{content:"\f514"}.fa5-won-sign:before{content:"\f159"}.fa5-wordpress:before{content:"\f19a"}.fa5-wordpress-simple:before{content:"\f411"}.fa5-wpbeginner:before{content:"\f297"}.fa5-wpexplorer:before{content:"\f2de"}.fa5-wpforms:before{content:"\f298"}.fa5-wpressr:before{content:"\f3e4"}.fa5-wrench:before{content:"\f0ad"}.fa5-x-ray:before{content:"\f497"}.fa5-xbox:before{content:"\f412"}.fa5-xing:before{content:"\f168"}.fa5-xing-square:before{content:"\f169"}.fa5-y-combinator:before{content:"\f23b"}.fa5-yahoo:before{content:"\f19e"}.fa5-yammer:before{content:"\f840"}.fa5-yandex:before{content:"\f413"}.fa5-yandex-international:before{content:"\f414"}.fa5-yarn:before{content:"\f7e3"}.fa5-yelp:before{content:"\f1e9"}.fa5-yen-sign:before{content:"\f157"}.fa5-yin-yang:before{content:"\f6ad"}.fa5-yoast:before{content:"\f2b1"}.fa5-youtube:before{content:"\f167"}.fa5-youtube-square:before{content:"\f431"}.fa5-zhihu:before{content:"\f63f"}.sr-only{border:0;clip:rect(0,0,0,0);height:1px;margin:-1px;overflow:hidden;padding:0;position:absolute;width:1px}.sr-only-focusable:active,.sr-only-focusable:focus{clip:auto;height:auto;margin:0;overflow:visible;position:static;width:auto}@font-face{font-family:"Font Awesome 5 Brands";font-style:normal;font-weight:400;font-display:auto;src:url(//jaasfoundation.org/wp-content/plugins/goodlayers-core/plugins/fa5/fa-brands-400.eot);src:url(//jaasfoundation.org/wp-content/plugins/goodlayers-core/plugins/fa5/fa-brands-400.eot?#iefix) format("embedded-opentype"),url(//jaasfoundation.org/wp-content/plugins/goodlayers-core/plugins/fa5/fa-brands-400.woff2) format("woff2"),url(//jaasfoundation.org/wp-content/plugins/goodlayers-core/plugins/fa5/fa-brands-400.woff) format("woff"),url(//jaasfoundation.org/wp-content/plugins/goodlayers-core/plugins/fa5/fa-brands-400.ttf) format("truetype"),url(//jaasfoundation.org/wp-content/plugins/goodlayers-core/plugins/fa5/fa-brands-400.svg#fontawesome) format("svg")}.fa5b{font-family:"Font Awesome 5 Brands"}@font-face{font-family:"Font Awesome 5 Free";font-style:normal;font-weight:400;font-display:auto;src:url(//jaasfoundation.org/wp-content/plugins/goodlayers-core/plugins/fa5/fa-regular-400.eot);src:url(//jaasfoundation.org/wp-content/plugins/goodlayers-core/plugins/fa5/fa-regular-400.eot?#iefix) format("embedded-opentype"),url(//jaasfoundation.org/wp-content/plugins/goodlayers-core/plugins/fa5/fa-regular-400.woff2) format("woff2"),url(//jaasfoundation.org/wp-content/plugins/goodlayers-core/plugins/fa5/fa-regular-400.woff) format("woff"),url(//jaasfoundation.org/wp-content/plugins/goodlayers-core/plugins/fa5/fa-regular-400.ttf) format("truetype"),url(//jaasfoundation.org/wp-content/plugins/goodlayers-core/plugins/fa5/fa-regular-400.svg#fontawesome) format("svg")}.fa5r{font-weight:400}@font-face{font-family:"Font Awesome 5 Free";font-style:normal;font-weight:900;font-display:auto;src:url(//jaasfoundation.org/wp-content/plugins/goodlayers-core/plugins/fa5/fa-solid-900.eot);src:url(//jaasfoundation.org/wp-content/plugins/goodlayers-core/plugins/fa5/fa-solid-900.eot?#iefix) format("embedded-opentype"),url(//jaasfoundation.org/wp-content/plugins/goodlayers-core/plugins/fa5/fa-solid-900.woff2) format("woff2"),url(//jaasfoundation.org/wp-content/plugins/goodlayers-core/plugins/fa5/fa-solid-900.woff) format("woff"),url(//jaasfoundation.org/wp-content/plugins/goodlayers-core/plugins/fa5/fa-solid-900.ttf) format("truetype"),url(//jaasfoundation.org/wp-content/plugins/goodlayers-core/plugins/fa5/fa-solid-900.svg#fontawesome) format("svg")}.fa5,.fa5r,.fa5s{font-family:"Font Awesome 5 Free"}.fa5,.fa5s{font-weight:900} @font-face{font-family:ElegantIcons;src:url(//jaasfoundation.org/wp-content/plugins/goodlayers-core/plugins/elegant/ElegantIcons.eot);src:url(//jaasfoundation.org/wp-content/plugins/goodlayers-core/plugins/elegant/ElegantIcons.eot?#iefix) format('embedded-opentype'),url(//jaasfoundation.org/wp-content/plugins/goodlayers-core/plugins/elegant/ElegantIcons.woff) format('woff'),url(//jaasfoundation.org/wp-content/plugins/goodlayers-core/plugins/elegant/ElegantIcons.ttf) format('truetype'),url(//jaasfoundation.org/wp-content/plugins/goodlayers-core/plugins/elegant/ElegantIcons.svg#ElegantIcons) format('svg');font-weight:400;font-style:normal;font-display:block}[data-icon]:before{font-family:ElegantIcons;content:attr(data-icon);speak:none;font-weight:400;font-variant:normal;text-transform:none;line-height:1;-webkit-font-smoothing:antialiased;-moz-osx-font-smoothing:grayscale}.arrow-up-down,.arrow_back,.arrow_carrot-2down,.arrow_carrot-2down_alt2,.arrow_carrot-2dwnn_alt,.arrow_carrot-2left,.arrow_carrot-2left_alt,.arrow_carrot-2left_alt2,.arrow_carrot-2right,.arrow_carrot-2right_alt,.arrow_carrot-2right_alt2,.arrow_carrot-2up,.arrow_carrot-2up_alt,.arrow_carrot-2up_alt2,.arrow_carrot-down,.arrow_carrot-down_alt,.arrow_carrot-down_alt2,.arrow_carrot-left,.arrow_carrot-left_alt,.arrow_carrot-left_alt2,.arrow_carrot-right,.arrow_carrot-right_alt,.arrow_carrot-right_alt2,.arrow_carrot-up,.arrow_carrot-up_alt2,.arrow_carrot_up_alt,.arrow_condense,.arrow_condense_alt,.arrow_down,.arrow_down_alt,.arrow_expand,.arrow_expand_alt,.arrow_expand_alt2,.arrow_expand_alt3,.arrow_left,.arrow_left-down,.arrow_left-down_alt,.arrow_left-right,.arrow_left-right_alt,.arrow_left-up,.arrow_left-up_alt,.arrow_left_alt,.arrow_move,.arrow_right,.arrow_right-down,.arrow_right-down_alt,.arrow_right-up,.arrow_right-up_alt,.arrow_right_alt,.arrow_triangle-down,.arrow_triangle-down_alt,.arrow_triangle-down_alt2,.arrow_triangle-left,.arrow_triangle-left_alt,.arrow_triangle-left_alt2,.arrow_triangle-right,.arrow_triangle-right_alt,.arrow_triangle-right_alt2,.arrow_triangle-up,.arrow_triangle-up_alt,.arrow_triangle-up_alt2,.arrow_up,.arrow_up-down_alt,.arrow_up_alt,.icon_adjust-horiz,.icon_adjust-vert,.icon_archive,.icon_archive_alt,.icon_bag,.icon_bag_alt,.icon_balance,.icon_blocked,.icon_book,.icon_book_alt,.icon_box-checked,.icon_box-empty,.icon_box-selected,.icon_briefcase,.icon_briefcase_alt,.icon_building,.icon_building_alt,.icon_calculator_alt,.icon_calendar,.icon_calulator,.icon_camera,.icon_camera_alt,.icon_cart,.icon_cart_alt,.icon_chat,.icon_chat_alt,.icon_check,.icon_check_alt,.icon_check_alt2,.icon_circle-empty,.icon_circle-slelected,.icon_clipboard,.icon_clock,.icon_clock_alt,.icon_close,.icon_close_alt,.icon_close_alt2,.icon_cloud,.icon_cloud-download,.icon_cloud-download_alt,.icon_cloud-upload,.icon_cloud-upload_alt,.icon_cloud_alt,.icon_cog,.icon_cogs,.icon_comment,.icon_comment_alt,.icon_compass,.icon_compass_alt,.icon_cone,.icon_cone_alt,.icon_contacts,.icon_contacts_alt,.icon_creditcard,.icon_currency,.icon_currency_alt,.icon_cursor,.icon_cursor_alt,.icon_datareport,.icon_datareport_alt,.icon_desktop,.icon_dislike,.icon_dislike_alt,.icon_document,.icon_document_alt,.icon_documents,.icon_documents_alt,.icon_download,.icon_drawer,.icon_drawer_alt,.icon_drive,.icon_drive_alt,.icon_easel,.icon_easel_alt,.icon_error-circle,.icon_error-circle_alt,.icon_error-oct,.icon_error-oct_alt,.icon_error-triangle,.icon_error-triangle_alt,.icon_film,.icon_floppy,.icon_floppy_alt,.icon_flowchart,.icon_flowchart_alt,.icon_folder,.icon_folder-add,.icon_folder-add_alt,.icon_folder-alt,.icon_folder-open,.icon_folder-open_alt,.icon_folder_download,.icon_folder_upload,.icon_genius,.icon_gift,.icon_gift_alt,.icon_globe,.icon_globe-2,.icon_globe_alt,.icon_grid-2x2,.icon_grid-3x3,.icon_group,.icon_headphones,.icon_heart,.icon_heart_alt,.icon_hourglass,.icon_house,.icon_house_alt,.icon_id,.icon_id-2,.icon_id-2_alt,.icon_id_alt,.icon_image,.icon_images,.icon_info,.icon_info_alt,.icon_key,.icon_key_alt,.icon_laptop,.icon_lifesaver,.icon_lightbulb,.icon_lightbulb_alt,.icon_like,.icon_like_alt,.icon_link,.icon_link_alt,.icon_loading,.icon_lock,.icon_lock-open,.icon_lock-open_alt,.icon_lock_alt,.icon_mail,.icon_mail_alt,.icon_map,.icon_map_alt,.icon_menu,.icon_menu-circle_alt,.icon_menu-circle_alt2,.icon_menu-square_alt,.icon_menu-square_alt2,.icon_mic,.icon_mic_alt,.icon_minus-06,.icon_minus-box,.icon_minus_alt,.icon_minus_alt2,.icon_mobile,.icon_mug,.icon_mug_alt,.icon_music,.icon_ol,.icon_paperclip,.icon_pause,.icon_pause_alt,.icon_pause_alt2,.icon_pencil,.icon_pencil-edit,.icon_pencil-edit_alt,.icon_pencil_alt,.icon_pens,.icon_pens_alt,.icon_percent,.icon_percent_alt,.icon_phone,.icon_piechart,.icon_pin,.icon_pin_alt,.icon_plus,.icon_plus-box,.icon_plus_alt,.icon_plus_alt2,.icon_printer,.icon_printer-alt,.icon_profile,.icon_pushpin,.icon_pushpin_alt,.icon_puzzle,.icon_puzzle_alt,.icon_question,.icon_question_alt,.icon_question_alt2,.icon_quotations,.icon_quotations_alt,.icon_quotations_alt2,.icon_refresh,.icon_ribbon,.icon_ribbon_alt,.icon_rook,.icon_search,.icon_search-2,.icon_search_alt,.icon_shield,.icon_shield_alt,.icon_star,.icon_star-half,.icon_star-half_alt,.icon_star_alt,.icon_stop,.icon_stop_alt,.icon_stop_alt2,.icon_table,.icon_tablet,.icon_tag,.icon_tag_alt,.icon_tags,.icon_tags_alt,.icon_target,.icon_tool,.icon_toolbox,.icon_toolbox_alt,.icon_tools,.icon_trash,.icon_trash_alt,.icon_ul,.icon_upload,.icon_vol-mute,.icon_vol-mute_alt,.icon_volume-high,.icon_volume-high_alt,.icon_volume-low,.icon_volume-low_alt,.icon_wallet,.icon_wallet_alt,.icon_zoom-in,.icon_zoom-in_alt,.icon_zoom-out,.icon_zoom-out_alt,.social_blogger,.social_blogger_circle,.social_blogger_square,.social_delicious,.social_delicious_circle,.social_delicious_square,.social_deviantart,.social_deviantart_circle,.social_deviantart_square,.social_dribbble,.social_dribbble_circle,.social_dribbble_square,.social_facebook,.social_facebook_circle,.social_facebook_square,.social_flickr,.social_flickr_circle,.social_flickr_square,.social_googledrive,.social_googledrive_alt2,.social_googledrive_square,.social_googleplus,.social_googleplus_circle,.social_googleplus_square,.social_instagram,.social_instagram_circle,.social_instagram_square,.social_linkedin,.social_linkedin_circle,.social_linkedin_square,.social_myspace,.social_myspace_circle,.social_myspace_square,.social_picassa,.social_picassa_circle,.social_picassa_square,.social_pinterest,.social_pinterest_circle,.social_pinterest_square,.social_rss,.social_rss_circle,.social_rss_square,.social_share,.social_share_circle,.social_share_square,.social_skype,.social_skype_circle,.social_skype_square,.social_spotify,.social_spotify_circle,.social_spotify_square,.social_stumbleupon_circle,.social_stumbleupon_square,.social_tumbleupon,.social_tumblr,.social_tumblr_circle,.social_tumblr_square,.social_twitter,.social_twitter_circle,.social_twitter_square,.social_vimeo,.social_vimeo_circle,.social_vimeo_square,.social_wordpress,.social_wordpress_circle,.social_wordpress_square,.social_youtube,.social_youtube_circle,.social_youtube_square{font-family:ElegantIcons;speak:none;font-style:normal;font-weight:400;font-variant:normal;text-transform:none;line-height:1;-webkit-font-smoothing:antialiased}.arrow_up:before{content:"\21"}.arrow_down:before{content:"\22"}.arrow_left:before{content:"\23"}.arrow_right:before{content:"\24"}.arrow_left-up:before{content:"\25"}.arrow_right-up:before{content:"\26"}.arrow_right-down:before{content:"\27"}.arrow_left-down:before{content:"\28"}.arrow-up-down:before{content:"\29"}.arrow_up-down_alt:before{content:"\2a"}.arrow_left-right_alt:before{content:"\2b"}.arrow_left-right:before{content:"\2c"}.arrow_expand_alt2:before{content:"\2d"}.arrow_expand_alt:before{content:"\2e"}.arrow_condense:before{content:"\2f"}.arrow_expand:before{content:"\30"}.arrow_move:before{content:"\31"}.arrow_carrot-up:before{content:"\32"}.arrow_carrot-down:before{content:"\33"}.arrow_carrot-left:before{content:"\34"}.arrow_carrot-right:before{content:"\35"}.arrow_carrot-2up:before{content:"\36"}.arrow_carrot-2down:before{content:"\37"}.arrow_carrot-2left:before{content:"\38"}.arrow_carrot-2right:before{content:"\39"}.arrow_carrot-up_alt2:before{content:"\3a"}.arrow_carrot-down_alt2:before{content:"\3b"}.arrow_carrot-left_alt2:before{content:"\3c"}.arrow_carrot-right_alt2:before{content:"\3d"}.arrow_carrot-2up_alt2:before{content:"\3e"}.arrow_carrot-2down_alt2:before{content:"\3f"}.arrow_carrot-2left_alt2:before{content:"\40"}.arrow_carrot-2right_alt2:before{content:"\41"}.arrow_triangle-up:before{content:"\42"}.arrow_triangle-down:before{content:"\43"}.arrow_triangle-left:before{content:"\44"}.arrow_triangle-right:before{content:"\45"}.arrow_triangle-up_alt2:before{content:"\46"}.arrow_triangle-down_alt2:before{content:"\47"}.arrow_triangle-left_alt2:before{content:"\48"}.arrow_triangle-right_alt2:before{content:"\49"}.arrow_back:before{content:"\4a"}.icon_minus-06:before{content:"\4b"}.icon_plus:before{content:"\4c"}.icon_close:before{content:"\4d"}.icon_check:before{content:"\4e"}.icon_minus_alt2:before{content:"\4f"}.icon_plus_alt2:before{content:"\50"}.icon_close_alt2:before{content:"\51"}.icon_check_alt2:before{content:"\52"}.icon_zoom-out_alt:before{content:"\53"}.icon_zoom-in_alt:before{content:"\54"}.icon_search:before{content:"\55"}.icon_box-empty:before{content:"\56"}.icon_box-selected:before{content:"\57"}.icon_minus-box:before{content:"\58"}.icon_plus-box:before{content:"\59"}.icon_box-checked:before{content:"\5a"}.icon_circle-empty:before{content:"\5b"}.icon_circle-slelected:before{content:"\5c"}.icon_stop_alt2:before{content:"\5d"}.icon_stop:before{content:"\5e"}.icon_pause_alt2:before{content:"\5f"}.icon_pause:before{content:"\60"}.icon_menu:before{content:"\61"}.icon_menu-square_alt2:before{content:"\62"}.icon_menu-circle_alt2:before{content:"\63"}.icon_ul:before{content:"\64"}.icon_ol:before{content:"\65"}.icon_adjust-horiz:before{content:"\66"}.icon_adjust-vert:before{content:"\67"}.icon_document_alt:before{content:"\68"}.icon_documents_alt:before{content:"\69"}.icon_pencil:before{content:"\6a"}.icon_pencil-edit_alt:before{content:"\6b"}.icon_pencil-edit:before{content:"\6c"}.icon_folder-alt:before{content:"\6d"}.icon_folder-open_alt:before{content:"\6e"}.icon_folder-add_alt:before{content:"\6f"}.icon_info_alt:before{content:"\70"}.icon_error-oct_alt:before{content:"\71"}.icon_error-circle_alt:before{content:"\72"}.icon_error-triangle_alt:before{content:"\73"}.icon_question_alt2:before{content:"\74"}.icon_question:before{content:"\75"}.icon_comment_alt:before{content:"\76"}.icon_chat_alt:before{content:"\77"}.icon_vol-mute_alt:before{content:"\78"}.icon_volume-low_alt:before{content:"\79"}.icon_volume-high_alt:before{content:"\7a"}.icon_quotations:before{content:"\7b"}.icon_quotations_alt2:before{content:"\7c"}.icon_clock_alt:before{content:"\7d"}.icon_lock_alt:before{content:"\7e"}.icon_lock-open_alt:before{content:"\e000"}.icon_key_alt:before{content:"\e001"}.icon_cloud_alt:before{content:"\e002"}.icon_cloud-upload_alt:before{content:"\e003"}.icon_cloud-download_alt:before{content:"\e004"}.icon_image:before{content:"\e005"}.icon_images:before{content:"\e006"}.icon_lightbulb_alt:before{content:"\e007"}.icon_gift_alt:before{content:"\e008"}.icon_house_alt:before{content:"\e009"}.icon_genius:before{content:"\e00a"}.icon_mobile:before{content:"\e00b"}.icon_tablet:before{content:"\e00c"}.icon_laptop:before{content:"\e00d"}.icon_desktop:before{content:"\e00e"}.icon_camera_alt:before{content:"\e00f"}.icon_mail_alt:before{content:"\e010"}.icon_cone_alt:before{content:"\e011"}.icon_ribbon_alt:before{content:"\e012"}.icon_bag_alt:before{content:"\e013"}.icon_creditcard:before{content:"\e014"}.icon_cart_alt:before{content:"\e015"}.icon_paperclip:before{content:"\e016"}.icon_tag_alt:before{content:"\e017"}.icon_tags_alt:before{content:"\e018"}.icon_trash_alt:before{content:"\e019"}.icon_cursor_alt:before{content:"\e01a"}.icon_mic_alt:before{content:"\e01b"}.icon_compass_alt:before{content:"\e01c"}.icon_pin_alt:before{content:"\e01d"}.icon_pushpin_alt:before{content:"\e01e"}.icon_map_alt:before{content:"\e01f"}.icon_drawer_alt:before{content:"\e020"}.icon_toolbox_alt:before{content:"\e021"}.icon_book_alt:before{content:"\e022"}.icon_calendar:before{content:"\e023"}.icon_film:before{content:"\e024"}.icon_table:before{content:"\e025"}.icon_contacts_alt:before{content:"\e026"}.icon_headphones:before{content:"\e027"}.icon_lifesaver:before{content:"\e028"}.icon_piechart:before{content:"\e029"}.icon_refresh:before{content:"\e02a"}.icon_link_alt:before{content:"\e02b"}.icon_link:before{content:"\e02c"}.icon_loading:before{content:"\e02d"}.icon_blocked:before{content:"\e02e"}.icon_archive_alt:before{content:"\e02f"}.icon_heart_alt:before{content:"\e030"}.icon_star_alt:before{content:"\e031"}.icon_star-half_alt:before{content:"\e032"}.icon_star:before{content:"\e033"}.icon_star-half:before{content:"\e034"}.icon_tools:before{content:"\e035"}.icon_tool:before{content:"\e036"}.icon_cog:before{content:"\e037"}.icon_cogs:before{content:"\e038"}.arrow_up_alt:before{content:"\e039"}.arrow_down_alt:before{content:"\e03a"}.arrow_left_alt:before{content:"\e03b"}.arrow_right_alt:before{content:"\e03c"}.arrow_left-up_alt:before{content:"\e03d"}.arrow_right-up_alt:before{content:"\e03e"}.arrow_right-down_alt:before{content:"\e03f"}.arrow_left-down_alt:before{content:"\e040"}.arrow_condense_alt:before{content:"\e041"}.arrow_expand_alt3:before{content:"\e042"}.arrow_carrot_up_alt:before{content:"\e043"}.arrow_carrot-down_alt:before{content:"\e044"}.arrow_carrot-left_alt:before{content:"\e045"}.arrow_carrot-right_alt:before{content:"\e046"}.arrow_carrot-2up_alt:before{content:"\e047"}.arrow_carrot-2dwnn_alt:before{content:"\e048"}.arrow_carrot-2left_alt:before{content:"\e049"}.arrow_carrot-2right_alt:before{content:"\e04a"}.arrow_triangle-up_alt:before{content:"\e04b"}.arrow_triangle-down_alt:before{content:"\e04c"}.arrow_triangle-left_alt:before{content:"\e04d"}.arrow_triangle-right_alt:before{content:"\e04e"}.icon_minus_alt:before{content:"\e04f"}.icon_plus_alt:before{content:"\e050"}.icon_close_alt:before{content:"\e051"}.icon_check_alt:before{content:"\e052"}.icon_zoom-out:before{content:"\e053"}.icon_zoom-in:before{content:"\e054"}.icon_stop_alt:before{content:"\e055"}.icon_menu-square_alt:before{content:"\e056"}.icon_menu-circle_alt:before{content:"\e057"}.icon_document:before{content:"\e058"}.icon_documents:before{content:"\e059"}.icon_pencil_alt:before{content:"\e05a"}.icon_folder:before{content:"\e05b"}.icon_folder-open:before{content:"\e05c"}.icon_folder-add:before{content:"\e05d"}.icon_folder_upload:before{content:"\e05e"}.icon_folder_download:before{content:"\e05f"}.icon_info:before{content:"\e060"}.icon_error-circle:before{content:"\e061"}.icon_error-oct:before{content:"\e062"}.icon_error-triangle:before{content:"\e063"}.icon_question_alt:before{content:"\e064"}.icon_comment:before{content:"\e065"}.icon_chat:before{content:"\e066"}.icon_vol-mute:before{content:"\e067"}.icon_volume-low:before{content:"\e068"}.icon_volume-high:before{content:"\e069"}.icon_quotations_alt:before{content:"\e06a"}.icon_clock:before{content:"\e06b"}.icon_lock:before{content:"\e06c"}.icon_lock-open:before{content:"\e06d"}.icon_key:before{content:"\e06e"}.icon_cloud:before{content:"\e06f"}.icon_cloud-upload:before{content:"\e070"}.icon_cloud-download:before{content:"\e071"}.icon_lightbulb:before{content:"\e072"}.icon_gift:before{content:"\e073"}.icon_house:before{content:"\e074"}.icon_camera:before{content:"\e075"}.icon_mail:before{content:"\e076"}.icon_cone:before{content:"\e077"}.icon_ribbon:before{content:"\e078"}.icon_bag:before{content:"\e079"}.icon_cart:before{content:"\e07a"}.icon_tag:before{content:"\e07b"}.icon_tags:before{content:"\e07c"}.icon_trash:before{content:"\e07d"}.icon_cursor:before{content:"\e07e"}.icon_mic:before{content:"\e07f"}.icon_compass:before{content:"\e080"}.icon_pin:before{content:"\e081"}.icon_pushpin:before{content:"\e082"}.icon_map:before{content:"\e083"}.icon_drawer:before{content:"\e084"}.icon_toolbox:before{content:"\e085"}.icon_book:before{content:"\e086"}.icon_contacts:before{content:"\e087"}.icon_archive:before{content:"\e088"}.icon_heart:before{content:"\e089"}.icon_profile:before{content:"\e08a"}.icon_group:before{content:"\e08b"}.icon_grid-2x2:before{content:"\e08c"}.icon_grid-3x3:before{content:"\e08d"}.icon_music:before{content:"\e08e"}.icon_pause_alt:before{content:"\e08f"}.icon_phone:before{content:"\e090"}.icon_upload:before{content:"\e091"}.icon_download:before{content:"\e092"}.social_facebook:before{content:"\e093"}.social_twitter:before{content:"\e094"}.social_pinterest:before{content:"\e095"}.social_googleplus:before{content:"\e096"}.social_tumblr:before{content:"\e097"}.social_tumbleupon:before{content:"\e098"}.social_wordpress:before{content:"\e099"}.social_instagram:before{content:"\e09a"}.social_dribbble:before{content:"\e09b"}.social_vimeo:before{content:"\e09c"}.social_linkedin:before{content:"\e09d"}.social_rss:before{content:"\e09e"}.social_deviantart:before{content:"\e09f"}.social_share:before{content:"\e0a0"}.social_myspace:before{content:"\e0a1"}.social_skype:before{content:"\e0a2"}.social_youtube:before{content:"\e0a3"}.social_picassa:before{content:"\e0a4"}.social_googledrive:before{content:"\e0a5"}.social_flickr:before{content:"\e0a6"}.social_blogger:before{content:"\e0a7"}.social_spotify:before{content:"\e0a8"}.social_delicious:before{content:"\e0a9"}.social_facebook_circle:before{content:"\e0aa"}.social_twitter_circle:before{content:"\e0ab"}.social_pinterest_circle:before{content:"\e0ac"}.social_googleplus_circle:before{content:"\e0ad"}.social_tumblr_circle:before{content:"\e0ae"}.social_stumbleupon_circle:before{content:"\e0af"}.social_wordpress_circle:before{content:"\e0b0"}.social_instagram_circle:before{content:"\e0b1"}.social_dribbble_circle:before{content:"\e0b2"}.social_vimeo_circle:before{content:"\e0b3"}.social_linkedin_circle:before{content:"\e0b4"}.social_rss_circle:before{content:"\e0b5"}.social_deviantart_circle:before{content:"\e0b6"}.social_share_circle:before{content:"\e0b7"}.social_myspace_circle:before{content:"\e0b8"}.social_skype_circle:before{content:"\e0b9"}.social_youtube_circle:before{content:"\e0ba"}.social_picassa_circle:before{content:"\e0bb"}.social_googledrive_alt2:before{content:"\e0bc"}.social_flickr_circle:before{content:"\e0bd"}.social_blogger_circle:before{content:"\e0be"}.social_spotify_circle:before{content:"\e0bf"}.social_delicious_circle:before{content:"\e0c0"}.social_facebook_square:before{content:"\e0c1"}.social_twitter_square:before{content:"\e0c2"}.social_pinterest_square:before{content:"\e0c3"}.social_googleplus_square:before{content:"\e0c4"}.social_tumblr_square:before{content:"\e0c5"}.social_stumbleupon_square:before{content:"\e0c6"}.social_wordpress_square:before{content:"\e0c7"}.social_instagram_square:before{content:"\e0c8"}.social_dribbble_square:before{content:"\e0c9"}.social_vimeo_square:before{content:"\e0ca"}.social_linkedin_square:before{content:"\e0cb"}.social_rss_square:before{content:"\e0cc"}.social_deviantart_square:before{content:"\e0cd"}.social_share_square:before{content:"\e0ce"}.social_myspace_square:before{content:"\e0cf"}.social_skype_square:before{content:"\e0d0"}.social_youtube_square:before{content:"\e0d1"}.social_picassa_square:before{content:"\e0d2"}.social_googledrive_square:before{content:"\e0d3"}.social_flickr_square:before{content:"\e0d4"}.social_blogger_square:before{content:"\e0d5"}.social_spotify_square:before{content:"\e0d6"}.social_delicious_square:before{content:"\e0d7"}.icon_printer:before{content:"\e103"}.icon_calulator:before{content:"\e0ee"}.icon_building:before{content:"\e0ef"}.icon_floppy:before{content:"\e0e8"}.icon_drive:before{content:"\e0ea"}.icon_search-2:before{content:"\e101"}.icon_id:before{content:"\e107"}.icon_id-2:before{content:"\e108"}.icon_puzzle:before{content:"\e102"}.icon_like:before{content:"\e106"}.icon_dislike:before{content:"\e0eb"}.icon_mug:before{content:"\e105"}.icon_currency:before{content:"\e0ed"}.icon_wallet:before{content:"\e100"}.icon_pens:before{content:"\e104"}.icon_easel:before{content:"\e0e9"}.icon_flowchart:before{content:"\e109"}.icon_datareport:before{content:"\e0ec"}.icon_briefcase:before{content:"\e0fe"}.icon_shield:before{content:"\e0f6"}.icon_percent:before{content:"\e0fb"}.icon_globe:before{content:"\e0e2"}.icon_globe-2:before{content:"\e0e3"}.icon_target:before{content:"\e0f5"}.icon_hourglass:before{content:"\e0e1"}.icon_balance:before{content:"\e0ff"}.icon_rook:before{content:"\e0f8"}.icon_printer-alt:before{content:"\e0fa"}.icon_calculator_alt:before{content:"\e0e7"}.icon_building_alt:before{content:"\e0fd"}.icon_floppy_alt:before{content:"\e0e4"}.icon_drive_alt:before{content:"\e0e5"}.icon_search_alt:before{content:"\e0f7"}.icon_id_alt:before{content:"\e0e0"}.icon_id-2_alt:before{content:"\e0fc"}.icon_puzzle_alt:before{content:"\e0f9"}.icon_like_alt:before{content:"\e0dd"}.icon_dislike_alt:before{content:"\e0f1"}.icon_mug_alt:before{content:"\e0dc"}.icon_currency_alt:before{content:"\e0f3"}.icon_wallet_alt:before{content:"\e0d8"}.icon_pens_alt:before{content:"\e0db"}.icon_easel_alt:before{content:"\e0f0"}.icon_flowchart_alt:before{content:"\e0df"}.icon_datareport_alt:before{content:"\e0f2"}.icon_briefcase_alt:before{content:"\e0f4"}.icon_shield_alt:before{content:"\e0d9"}.icon_percent_alt:before{content:"\e0da"}.icon_globe_alt:before{content:"\e0de"}.icon_clipboard:before{content:"\e0e6"}.glyph{float:left;text-align:center;padding:.75em;margin:.4em 1.5em .75em 0;width:6em;text-shadow:none}.glyph_big{font-size:128px;color:#59c5dc;float:left;margin-right:20px}.glyph div{padding-bottom:10px}.glyph input{font-family:consolas,monospace;font-size:12px;width:100%;text-align:center;border:0;box-shadow:0 0 0 1px #ccc;padding:.2em;-moz-border-radius:5px;-webkit-border-radius:5px}.centered{margin-left:auto;margin-right:auto}.glyph .fs1{font-size:2em} @font-face{font-family:simple-line-icons;src:url(//jaasfoundation.org/wp-content/plugins/goodlayers-core/plugins/simpleline/Simple-Line-Icons.eot?v=2.4.0);src:url(//jaasfoundation.org/wp-content/plugins/goodlayers-core/plugins/simpleline/Simple-Line-Icons.eot?v=2.4.0#iefix) format('embedded-opentype'),url(//jaasfoundation.org/wp-content/plugins/goodlayers-core/plugins/simpleline/Simple-Line-Icons.woff2?v=2.4.0) format('woff2'),url(//jaasfoundation.org/wp-content/plugins/goodlayers-core/plugins/simpleline/Simple-Line-Icons.ttf?v=2.4.0) format('truetype'),url(//jaasfoundation.org/wp-content/plugins/goodlayers-core/plugins/simpleline/Simple-Line-Icons.woff?v=2.4.0) format('woff'),url(//jaasfoundation.org/wp-content/plugins/goodlayers-core/plugins/simpleline/Simple-Line-Icons.svg?v=2.4.0#simple-line-icons) format('svg');font-weight:400;font-style:normal}.icon-action-redo,.icon-action-undo,.icon-anchor,.icon-arrow-down,.icon-arrow-down-circle,.icon-arrow-left,.icon-arrow-left-circle,.icon-arrow-right,.icon-arrow-right-circle,.icon-arrow-up,.icon-arrow-up-circle,.icon-badge,.icon-bag,.icon-ban,.icon-basket,.icon-basket-loaded,.icon-bell,.icon-book-open,.icon-briefcase,.icon-bubble,.icon-bubbles,.icon-bulb,.icon-calculator,.icon-calendar,.icon-call-end,.icon-call-in,.icon-call-out,.icon-camera,.icon-camrecorder,.icon-chart,.icon-check,.icon-chemistry,.icon-clock,.icon-close,.icon-cloud-download,.icon-cloud-upload,.icon-compass,.icon-control-end,.icon-control-forward,.icon-control-pause,.icon-control-play,.icon-control-rewind,.icon-control-start,.icon-credit-card,.icon-crop,.icon-cup,.icon-cursor,.icon-cursor-move,.icon-diamond,.icon-direction,.icon-directions,.icon-disc,.icon-dislike,.icon-doc,.icon-docs,.icon-drawer,.icon-drop,.icon-earphones,.icon-earphones-alt,.icon-emotsmile,.icon-energy,.icon-envelope,.icon-envelope-letter,.icon-envelope-open,.icon-equalizer,.icon-event,.icon-exclamation,.icon-eye,.icon-eyeglass,.icon-feed,.icon-film,.icon-fire,.icon-flag,.icon-folder,.icon-folder-alt,.icon-frame,.icon-game-controller,.icon-ghost,.icon-globe,.icon-globe-alt,.icon-graduation,.icon-graph,.icon-grid,.icon-handbag,.icon-heart,.icon-home,.icon-hourglass,.icon-info,.icon-key,.icon-layers,.icon-like,.icon-link,.icon-list,.icon-location-pin,.icon-lock,.icon-lock-open,.icon-login,.icon-logout,.icon-loop,.icon-magic-wand,.icon-magnet,.icon-magnifier,.icon-magnifier-add,.icon-magnifier-remove,.icon-map,.icon-menu,.icon-microphone,.icon-minus,.icon-mouse,.icon-music-tone,.icon-music-tone-alt,.icon-mustache,.icon-note,.icon-notebook,.icon-options,.icon-options-vertical,.icon-organization,.icon-paper-clip,.icon-paper-plane,.icon-paypal,.icon-pencil,.icon-people,.icon-phone,.icon-picture,.icon-pie-chart,.icon-pin,.icon-plane,.icon-playlist,.icon-plus,.icon-power,.icon-present,.icon-printer,.icon-puzzle,.icon-question,.icon-refresh,.icon-reload,.icon-rocket,.icon-screen-desktop,.icon-screen-smartphone,.icon-screen-tablet,.icon-settings,.icon-share,.icon-share-alt,.icon-shield,.icon-shuffle,.icon-size-actual,.icon-size-fullscreen,.icon-social-behance,.icon-social-dribbble,.icon-social-dropbox,.icon-social-facebook,.icon-social-foursqare,.icon-social-github,.icon-social-google,.icon-social-instagram,.icon-social-linkedin,.icon-social-pinterest,.icon-social-reddit,.icon-social-skype,.icon-social-soundcloud,.icon-social-spotify,.icon-social-steam,.icon-social-stumbleupon,.icon-social-tumblr,.icon-social-twitter,.icon-social-vkontakte,.icon-social-youtube,.icon-speech,.icon-speedometer,.icon-star,.icon-support,.icon-symbol-female,.icon-symbol-male,.icon-tag,.icon-target,.icon-trash,.icon-trophy,.icon-umbrella,.icon-user,.icon-user-female,.icon-user-follow,.icon-user-following,.icon-user-unfollow,.icon-vector,.icon-volume-1,.icon-volume-2,.icon-volume-off,.icon-wallet,.icon-wrench{font-family:simple-line-icons;speak:none;font-style:normal;font-weight:400;font-variant:normal;text-transform:none;line-height:1;-webkit-font-smoothing:antialiased;-moz-osx-font-smoothing:grayscale}.icon-user:before{content:"\e005"}.icon-people:before{content:"\e001"}.icon-user-female:before{content:"\e000"}.icon-user-follow:before{content:"\e002"}.icon-user-following:before{content:"\e003"}.icon-user-unfollow:before{content:"\e004"}.icon-login:before{content:"\e066"}.icon-logout:before{content:"\e065"}.icon-emotsmile:before{content:"\e021"}.icon-phone:before{content:"\e600"}.icon-call-end:before{content:"\e048"}.icon-call-in:before{content:"\e047"}.icon-call-out:before{content:"\e046"}.icon-map:before{content:"\e033"}.icon-location-pin:before{content:"\e096"}.icon-direction:before{content:"\e042"}.icon-directions:before{content:"\e041"}.icon-compass:before{content:"\e045"}.icon-layers:before{content:"\e034"}.icon-menu:before{content:"\e601"}.icon-list:before{content:"\e067"}.icon-options-vertical:before{content:"\e602"}.icon-options:before{content:"\e603"}.icon-arrow-down:before{content:"\e604"}.icon-arrow-left:before{content:"\e605"}.icon-arrow-right:before{content:"\e606"}.icon-arrow-up:before{content:"\e607"}.icon-arrow-up-circle:before{content:"\e078"}.icon-arrow-left-circle:before{content:"\e07a"}.icon-arrow-right-circle:before{content:"\e079"}.icon-arrow-down-circle:before{content:"\e07b"}.icon-check:before{content:"\e080"}.icon-clock:before{content:"\e081"}.icon-plus:before{content:"\e095"}.icon-minus:before{content:"\e615"}.icon-close:before{content:"\e082"}.icon-event:before{content:"\e619"}.icon-exclamation:before{content:"\e617"}.icon-organization:before{content:"\e616"}.icon-trophy:before{content:"\e006"}.icon-screen-smartphone:before{content:"\e010"}.icon-screen-desktop:before{content:"\e011"}.icon-plane:before{content:"\e012"}.icon-notebook:before{content:"\e013"}.icon-mustache:before{content:"\e014"}.icon-mouse:before{content:"\e015"}.icon-magnet:before{content:"\e016"}.icon-energy:before{content:"\e020"}.icon-disc:before{content:"\e022"}.icon-cursor:before{content:"\e06e"}.icon-cursor-move:before{content:"\e023"}.icon-crop:before{content:"\e024"}.icon-chemistry:before{content:"\e026"}.icon-speedometer:before{content:"\e007"}.icon-shield:before{content:"\e00e"}.icon-screen-tablet:before{content:"\e00f"}.icon-magic-wand:before{content:"\e017"}.icon-hourglass:before{content:"\e018"}.icon-graduation:before{content:"\e019"}.icon-ghost:before{content:"\e01a"}.icon-game-controller:before{content:"\e01b"}.icon-fire:before{content:"\e01c"}.icon-eyeglass:before{content:"\e01d"}.icon-envelope-open:before{content:"\e01e"}.icon-envelope-letter:before{content:"\e01f"}.icon-bell:before{content:"\e027"}.icon-badge:before{content:"\e028"}.icon-anchor:before{content:"\e029"}.icon-wallet:before{content:"\e02a"}.icon-vector:before{content:"\e02b"}.icon-speech:before{content:"\e02c"}.icon-puzzle:before{content:"\e02d"}.icon-printer:before{content:"\e02e"}.icon-present:before{content:"\e02f"}.icon-playlist:before{content:"\e030"}.icon-pin:before{content:"\e031"}.icon-picture:before{content:"\e032"}.icon-handbag:before{content:"\e035"}.icon-globe-alt:before{content:"\e036"}.icon-globe:before{content:"\e037"}.icon-folder-alt:before{content:"\e039"}.icon-folder:before{content:"\e089"}.icon-film:before{content:"\e03a"}.icon-feed:before{content:"\e03b"}.icon-drop:before{content:"\e03e"}.icon-drawer:before{content:"\e03f"}.icon-docs:before{content:"\e040"}.icon-doc:before{content:"\e085"}.icon-diamond:before{content:"\e043"}.icon-cup:before{content:"\e044"}.icon-calculator:before{content:"\e049"}.icon-bubbles:before{content:"\e04a"}.icon-briefcase:before{content:"\e04b"}.icon-book-open:before{content:"\e04c"}.icon-basket-loaded:before{content:"\e04d"}.icon-basket:before{content:"\e04e"}.icon-bag:before{content:"\e04f"}.icon-action-undo:before{content:"\e050"}.icon-action-redo:before{content:"\e051"}.icon-wrench:before{content:"\e052"}.icon-umbrella:before{content:"\e053"}.icon-trash:before{content:"\e054"}.icon-tag:before{content:"\e055"}.icon-support:before{content:"\e056"}.icon-frame:before{content:"\e038"}.icon-size-fullscreen:before{content:"\e057"}.icon-size-actual:before{content:"\e058"}.icon-shuffle:before{content:"\e059"}.icon-share-alt:before{content:"\e05a"}.icon-share:before{content:"\e05b"}.icon-rocket:before{content:"\e05c"}.icon-question:before{content:"\e05d"}.icon-pie-chart:before{content:"\e05e"}.icon-pencil:before{content:"\e05f"}.icon-note:before{content:"\e060"}.icon-loop:before{content:"\e064"}.icon-home:before{content:"\e069"}.icon-grid:before{content:"\e06a"}.icon-graph:before{content:"\e06b"}.icon-microphone:before{content:"\e063"}.icon-music-tone-alt:before{content:"\e061"}.icon-music-tone:before{content:"\e062"}.icon-earphones-alt:before{content:"\e03c"}.icon-earphones:before{content:"\e03d"}.icon-equalizer:before{content:"\e06c"}.icon-like:before{content:"\e068"}.icon-dislike:before{content:"\e06d"}.icon-control-start:before{content:"\e06f"}.icon-control-rewind:before{content:"\e070"}.icon-control-play:before{content:"\e071"}.icon-control-pause:before{content:"\e072"}.icon-control-forward:before{content:"\e073"}.icon-control-end:before{content:"\e074"}.icon-volume-1:before{content:"\e09f"}.icon-volume-2:before{content:"\e0a0"}.icon-volume-off:before{content:"\e0a1"}.icon-calendar:before{content:"\e075"}.icon-bulb:before{content:"\e076"}.icon-chart:before{content:"\e077"}.icon-ban:before{content:"\e07c"}.icon-bubble:before{content:"\e07d"}.icon-camrecorder:before{content:"\e07e"}.icon-camera:before{content:"\e07f"}.icon-cloud-download:before{content:"\e083"}.icon-cloud-upload:before{content:"\e084"}.icon-envelope:before{content:"\e086"}.icon-eye:before{content:"\e087"}.icon-flag:before{content:"\e088"}.icon-heart:before{content:"\e08a"}.icon-info:before{content:"\e08b"}.icon-key:before{content:"\e08c"}.icon-link:before{content:"\e08d"}.icon-lock:before{content:"\e08e"}.icon-lock-open:before{content:"\e08f"}.icon-magnifier:before{content:"\e090"}.icon-magnifier-add:before{content:"\e091"}.icon-magnifier-remove:before{content:"\e092"}.icon-paper-clip:before{content:"\e093"}.icon-paper-plane:before{content:"\e094"}.icon-power:before{content:"\e097"}.icon-refresh:before{content:"\e098"}.icon-reload:before{content:"\e099"}.icon-settings:before{content:"\e09a"}.icon-star:before{content:"\e09b"}.icon-symbol-female:before{content:"\e09c"}.icon-symbol-male:before{content:"\e09d"}.icon-target:before{content:"\e09e"}.icon-credit-card:before{content:"\e025"}.icon-paypal:before{content:"\e608"}.icon-social-tumblr:before{content:"\e00a"}.icon-social-twitter:before{content:"\e009"}.icon-social-facebook:before{content:"\e00b"}.icon-social-instagram:before{content:"\e609"}.icon-social-linkedin:before{content:"\e60a"}.icon-social-pinterest:before{content:"\e60b"}.icon-social-github:before{content:"\e60c"}.icon-social-google:before{content:"\e60d"}.icon-social-reddit:before{content:"\e60e"}.icon-social-skype:before{content:"\e60f"}.icon-social-dribbble:before{content:"\e00d"}.icon-social-behance:before{content:"\e610"}.icon-social-foursqare:before{content:"\e611"}.icon-social-soundcloud:before{content:"\e612"}.icon-social-spotify:before{content:"\e613"}.icon-social-stumbleupon:before{content:"\e614"}.icon-social-youtube:before{content:"\e008"}.icon-social-dropbox:before{content:"\e00c"}.icon-social-vkontakte:before{content:"\e618"}.icon-social-steam:before{content:"\e620"} .gdlr-core-body button.lg-icon{font-family:lg}.lg-sub-html,.lg-toolbar{background-color:rgba(0,0,0,.45)}@font-face{font-family:lg;src:url(//jaasfoundation.org/wp-content/plugins/goodlayers-core/plugins/skin-lightgallery/lg.eot?n1z373);src:url(//jaasfoundation.org/wp-content/plugins/goodlayers-core/plugins/skin-lightgallery/lg.eot?#iefixn1z373) format("embedded-opentype"),url(//jaasfoundation.org/wp-content/plugins/goodlayers-core/plugins/skin-lightgallery/lg.woff?n1z373) format("woff"),url(//jaasfoundation.org/wp-content/plugins/goodlayers-core/plugins/skin-lightgallery/lg.ttf?n1z373) format("truetype"),url(//jaasfoundation.org/wp-content/plugins/goodlayers-core/plugins/skin-lightgallery/lg.svg?n1z373#lg) format("svg");font-weight:400;font-style:normal}.lg-icon{font-family:lg;speak:none;font-style:normal;font-weight:400;font-variant:normal;text-transform:none;line-height:1;-webkit-font-smoothing:antialiased;-moz-osx-font-smoothing:grayscale}.lg-actions .lg-next,.lg-actions .lg-prev{background-color:rgba(0,0,0,.45);border-radius:2px;color:#999;cursor:pointer;display:block;font-size:22px;margin-top:-10px;padding:8px 10px 9px;position:absolute;top:50%;z-index:1080;border:none;outline:0}.lg-actions .lg-next.disabled,.lg-actions .lg-prev.disabled{pointer-events:none;opacity:.5}.lg-actions .lg-next:hover,.lg-actions .lg-prev:hover{color:#fff}.lg-actions .lg-next{right:20px}.lg-actions .lg-next:before{content:"\e095"}.lg-actions .lg-prev{left:20px}.lg-actions .lg-prev:after{content:"\e094"}@-webkit-keyframes lg-right-end{0%,100%{left:0}50%{left:-30px}}@-moz-keyframes lg-right-end{0%,100%{left:0}50%{left:-30px}}@-ms-keyframes lg-right-end{0%,100%{left:0}50%{left:-30px}}@keyframes lg-right-end{0%,100%{left:0}50%{left:-30px}}@-webkit-keyframes lg-left-end{0%,100%{left:0}50%{left:30px}}@-moz-keyframes lg-left-end{0%,100%{left:0}50%{left:30px}}@-ms-keyframes lg-left-end{0%,100%{left:0}50%{left:30px}}@keyframes lg-left-end{0%,100%{left:0}50%{left:30px}}.lg-outer.lg-right-end .lg-object{-webkit-animation:lg-right-end .3s;-o-animation:lg-right-end .3s;animation:lg-right-end .3s;position:relative}.lg-outer.lg-left-end .lg-object{-webkit-animation:lg-left-end .3s;-o-animation:lg-left-end .3s;animation:lg-left-end .3s;position:relative}.lg-toolbar{z-index:1082;left:0;position:absolute;top:0;width:100%}.lg-toolbar .lg-icon{color:#999;cursor:pointer;float:right;font-size:24px;height:47px;line-height:27px;padding:10px 0;text-align:center;width:50px;text-decoration:none!important;outline:0;-webkit-transition:color .2s linear;-o-transition:color .2s linear;transition:color .2s linear}.lg-toolbar .lg-icon:hover{color:#fff}.lg-toolbar .lg-close:after{content:"\e070"}.lg-toolbar .lg-download:after{content:"\e0f2"}.lg-sub-html{bottom:0;color:#eee;font-size:16px;left:0;padding:10px 40px;position:fixed;right:0;text-align:center;z-index:1080}.lg-sub-html h4{margin:0;font-size:13px;font-weight:700}.lg-sub-html p{font-size:12px;margin:5px 0 0}#lg-counter{color:#999;display:inline-block;font-size:16px;padding-left:20px;padding-top:12px;vertical-align:middle}.lg-next,.lg-prev,.lg-toolbar{opacity:1;-webkit-transition:-webkit-transform .35s cubic-bezier(0,0,.25,1) 0s,opacity .35s cubic-bezier(0,0,.25,1) 0s,color .2s linear;-moz-transition:-moz-transform .35s cubic-bezier(0,0,.25,1) 0s,opacity .35s cubic-bezier(0,0,.25,1) 0s,color .2s linear;-o-transition:-o-transform .35s cubic-bezier(0,0,.25,1) 0s,opacity .35s cubic-bezier(0,0,.25,1) 0s,color .2s linear;transition:transform .35s cubic-bezier(0,0,.25,1) 0s,opacity .35s cubic-bezier(0,0,.25,1) 0s,color .2s linear}.lg-hide-items .lg-prev{opacity:0;-webkit-transform:translate3d(-10px,0,0);transform:translate3d(-10px,0,0)}.lg-hide-items .lg-next{opacity:0;-webkit-transform:translate3d(10px,0,0);transform:translate3d(10px,0,0)}.lg-hide-items .lg-toolbar{opacity:0;-webkit-transform:translate3d(0,-10px,0);transform:translate3d(0,-10px,0)}body:not(.lg-from-hash) .lg-outer.lg-start-zoom .lg-object{-webkit-transform:scale3d(.5,.5,.5);transform:scale3d(.5,.5,.5);opacity:0;-webkit-transition:-webkit-transform .25s cubic-bezier(0,0,.25,1) 0s,opacity .25s cubic-bezier(0,0,.25,1)!important;-moz-transition:-moz-transform .25s cubic-bezier(0,0,.25,1) 0s,opacity .25s cubic-bezier(0,0,.25,1)!important;-o-transition:-o-transform .25s cubic-bezier(0,0,.25,1) 0s,opacity .25s cubic-bezier(0,0,.25,1)!important;transition:transform .25s cubic-bezier(0,0,.25,1) 0s,opacity .25s cubic-bezier(0,0,.25,1)!important;-webkit-transform-origin:50% 50%;-moz-transform-origin:50% 50%;-ms-transform-origin:50% 50%;transform-origin:50% 50%}body:not(.lg-from-hash) .lg-outer.lg-start-zoom .lg-item.lg-complete .lg-object{-webkit-transform:scale3d(1,1,1);transform:scale3d(1,1,1);opacity:1}.lg-outer .lg-thumb-outer{background-color:#0d0a0a;bottom:0;position:absolute;width:100%;z-index:1080;max-height:350px;-webkit-transform:translate3d(0,100%,0);transform:translate3d(0,100%,0);-webkit-transition:-webkit-transform .25s cubic-bezier(0,0,.25,1) 0s;-moz-transition:-moz-transform .25s cubic-bezier(0,0,.25,1) 0s;-o-transition:-o-transform .25s cubic-bezier(0,0,.25,1) 0s;transition:transform .25s cubic-bezier(0,0,.25,1) 0s}.lg-outer .lg-thumb-outer.lg-grab .lg-thumb-item{cursor:-webkit-grab;cursor:-moz-grab;cursor:-o-grab;cursor:-ms-grab;cursor:grab}.lg-outer .lg-thumb-outer.lg-grabbing .lg-thumb-item{cursor:move;cursor:-webkit-grabbing;cursor:-moz-grabbing;cursor:-o-grabbing;cursor:-ms-grabbing;cursor:grabbing}.lg-outer .lg-thumb-outer.lg-dragging .lg-thumb{-webkit-transition-duration:0s!important;transition-duration:0s!important}.lg-outer.lg-thumb-open .lg-thumb-outer{-webkit-transform:translate3d(0,0,0);transform:translate3d(0,0,0)}.lg-outer .lg-thumb{padding:10px 0;height:100%;margin-bottom:-5px}.lg-outer .lg-thumb-item{cursor:pointer;float:left;overflow:hidden;height:100%;border:2px solid #fff;border-radius:4px;margin-bottom:5px}@media (min-width:1025px){.lg-outer .lg-thumb-item{-webkit-transition:border-color .25s ease;-o-transition:border-color .25s ease;transition:border-color .25s ease}}.lg-outer .lg-thumb-item.active,.lg-outer .lg-thumb-item:hover{border-color:#a90707}.lg-outer .lg-thumb-item img{width:100%;height:100%;object-fit:cover}.lg-outer.lg-has-thumb .lg-item{padding-bottom:120px}.lg-outer.lg-can-toggle .lg-item{padding-bottom:0}.lg-outer.lg-pull-caption-up .lg-sub-html{-webkit-transition:bottom .25s ease;-o-transition:bottom .25s ease;transition:bottom .25s ease}.lg-outer.lg-pull-caption-up.lg-thumb-open .lg-sub-html{bottom:100px}.lg-outer .lg-toogle-thumb{background-color:#0d0a0a;border-radius:2px 2px 0 0;color:#999;cursor:pointer;font-size:24px;height:39px;line-height:27px;padding:5px 0;position:absolute;right:20px;text-align:center;top:-39px;width:50px}.lg-outer .lg-toogle-thumb:hover,.lg-outer.lg-dropdown-active #lg-share{color:#fff}.lg-outer .lg-toogle-thumb:after{content:"\e1ff"}.lg-outer .lg-video-cont{display:inline-block;vertical-align:middle;max-width:1140px;max-height:100%;width:100%;padding:0 5px}.lg-outer .lg-video{width:100%;height:0;padding-bottom:56.25%;overflow:hidden;position:relative}.lg-outer .lg-video .lg-object{display:inline-block;position:absolute;top:0;left:0;width:100%!important;height:100%!important}.lg-outer .lg-video .lg-video-play{width:84px;height:59px;position:absolute;left:50%;top:50%;margin-left:-42px;margin-top:-30px;z-index:1080;cursor:pointer}.lg-outer .lg-has-vimeo .lg-video-play{background:url(https://cdn.shortpixel.ai/client/q_glossy,ret_img/https://jaasfoundation.org/wp-content/plugins/goodlayers-core/plugins/skin-lightgallery/vimeo-play.png) no-repeat}.lg-outer .lg-has-vimeo:hover .lg-video-play{background:url(https://cdn.shortpixel.ai/client/q_glossy,ret_img/https://jaasfoundation.org/wp-content/plugins/goodlayers-core/plugins/skin-lightgallery/vimeo-play.png) 0 -58px no-repeat}.lg-outer .lg-has-html5 .lg-video-play{background:url(https://cdn.shortpixel.ai/client/q_glossy,ret_img/https://jaasfoundation.org/wp-content/plugins/goodlayers-core/plugins/skin-lightgallery/video-play.png) no-repeat;height:64px;margin-left:-32px;margin-top:-32px;width:64px;opacity:.8}.lg-outer .lg-has-html5:hover .lg-video-play{opacity:1}.lg-outer .lg-has-youtube .lg-video-play{background:url(https://cdn.shortpixel.ai/client/q_glossy,ret_img/https://jaasfoundation.org/wp-content/plugins/goodlayers-core/plugins/skin-lightgallery/youtube-play.png) no-repeat}.lg-outer .lg-has-youtube:hover .lg-video-play{background:url(https://cdn.shortpixel.ai/client/q_glossy,ret_img/https://jaasfoundation.org/wp-content/plugins/goodlayers-core/plugins/skin-lightgallery/youtube-play.png) 0 -60px no-repeat}.lg-outer .lg-video-object{width:100%!important;height:100%!important;position:absolute;top:0;left:0}.lg-outer .lg-has-video .lg-video-object{visibility:hidden}.lg-outer .lg-has-video.lg-video-playing .lg-object,.lg-outer .lg-has-video.lg-video-playing .lg-video-play{display:none}.lg-outer .lg-has-video.lg-video-playing .lg-video-object{visibility:visible}.lg-progress-bar{background-color:#333;height:5px;left:0;position:absolute;top:0;width:100%;z-index:1083;opacity:0;-webkit-transition:opacity 80ms ease 0s;-moz-transition:opacity 80ms ease 0s;-o-transition:opacity 80ms ease 0s;transition:opacity 80ms ease 0s}.lg-progress-bar .lg-progress{background-color:#a90707;height:5px;width:0}.lg-progress-bar.lg-start .lg-progress{width:100%}.lg-show-autoplay .lg-progress-bar{opacity:1}.lg-autoplay-button:after{content:"\e01d"}.lg-show-autoplay .lg-autoplay-button:after{content:"\e01a"}.lg-outer.lg-css3.lg-zoom-dragging .lg-item.lg-complete.lg-zoomable .lg-image,.lg-outer.lg-css3.lg-zoom-dragging .lg-item.lg-complete.lg-zoomable .lg-img-wrap{-webkit-transition-duration:0s;transition-duration:0s}.lg-outer.lg-use-transition-for-zoom .lg-item.lg-complete.lg-zoomable .lg-img-wrap{-webkit-transition:-webkit-transform .3s cubic-bezier(0,0,.25,1) 0s;-moz-transition:-moz-transform .3s cubic-bezier(0,0,.25,1) 0s;-o-transition:-o-transform .3s cubic-bezier(0,0,.25,1) 0s;transition:transform .3s cubic-bezier(0,0,.25,1) 0s}.lg-outer.lg-use-left-for-zoom .lg-item.lg-complete.lg-zoomable .lg-img-wrap{-webkit-transition:left .3s cubic-bezier(0,0,.25,1) 0s,top .3s cubic-bezier(0,0,.25,1) 0s;-moz-transition:left .3s cubic-bezier(0,0,.25,1) 0s,top .3s cubic-bezier(0,0,.25,1) 0s;-o-transition:left .3s cubic-bezier(0,0,.25,1) 0s,top .3s cubic-bezier(0,0,.25,1) 0s;transition:left .3s cubic-bezier(0,0,.25,1) 0s,top .3s cubic-bezier(0,0,.25,1) 0s}.lg-outer .lg-item.lg-complete.lg-zoomable .lg-img-wrap{-webkit-transform:translate3d(0,0,0);transform:translate3d(0,0,0);-webkit-backface-visibility:hidden;-moz-backface-visibility:hidden;backface-visibility:hidden}.lg-outer .lg-item.lg-complete.lg-zoomable .lg-image{-webkit-transform:scale3d(1,1,1);transform:scale3d(1,1,1);-webkit-transition:-webkit-transform .3s cubic-bezier(0,0,.25,1) 0s,opacity .15s!important;-moz-transition:-moz-transform .3s cubic-bezier(0,0,.25,1) 0s,opacity .15s!important;-o-transition:-o-transform .3s cubic-bezier(0,0,.25,1) 0s,opacity .15s!important;transition:transform .3s cubic-bezier(0,0,.25,1) 0s,opacity .15s!important;-webkit-transform-origin:0 0;-moz-transform-origin:0 0;-ms-transform-origin:0 0;transform-origin:0 0;-webkit-backface-visibility:hidden;-moz-backface-visibility:hidden;backface-visibility:hidden}#lg-zoom-in:after{content:"\e311"}#lg-actual-size{font-size:20px}#lg-actual-size:after{content:"\e033"}#lg-zoom-out{opacity:.5;pointer-events:none}#lg-zoom-out:after{content:"\e312"}.lg-zoomed #lg-zoom-out{opacity:1;pointer-events:auto}.lg-outer .lg-pager-outer{bottom:60px;left:0;position:absolute;right:0;text-align:center;z-index:1080;height:10px}.lg-outer .lg-pager-outer.lg-pager-hover .lg-pager-cont{overflow:visible}.lg-outer .lg-pager-cont{cursor:pointer;display:inline-block;overflow:hidden;position:relative;vertical-align:top;margin:0 5px}.lg-outer .lg-pager-cont:hover .lg-pager-thumb-cont{opacity:1;-webkit-transform:translate3d(0,0,0);transform:translate3d(0,0,0)}.lg-outer .lg-pager-cont.lg-pager-active .lg-pager{box-shadow:0 0 0 2px #fff inset}.lg-outer .lg-pager-thumb-cont{background-color:#fff;color:#fff;bottom:100%;height:83px;left:0;margin-bottom:20px;margin-left:-60px;opacity:0;padding:5px;position:absolute;width:120px;border-radius:3px;-webkit-transition:opacity .15s ease 0s,-webkit-transform .15s ease 0s;-moz-transition:opacity .15s ease 0s,-moz-transform .15s ease 0s;-o-transition:opacity .15s ease 0s,-o-transform .15s ease 0s;transition:opacity .15s ease 0s,transform .15s ease 0s;-webkit-transform:translate3d(0,5px,0);transform:translate3d(0,5px,0)}.lg-outer .lg-pager-thumb-cont img{width:100%;height:100%}.lg-outer .lg-pager{background-color:rgba(255,255,255,.5);border-radius:50%;box-shadow:0 0 0 8px rgba(255,255,255,.7) inset;display:block;height:12px;-webkit-transition:box-shadow .3s ease 0s;-o-transition:box-shadow .3s ease 0s;transition:box-shadow .3s ease 0s;width:12px}.lg-outer .lg-pager:focus,.lg-outer .lg-pager:hover{box-shadow:0 0 0 8px #fff inset}.lg-outer .lg-caret{border-left:10px solid transparent;border-right:10px solid transparent;border-top:10px dashed;bottom:-10px;display:inline-block;height:0;left:50%;margin-left:-5px;position:absolute;vertical-align:middle;width:0}.lg-fullscreen:after{content:"\e20c"}.lg-fullscreen-on .lg-fullscreen:after{content:"\e20d"}.lg-outer #lg-dropdown-overlay{background-color:rgba(0,0,0,.25);bottom:0;cursor:default;left:0;position:fixed;right:0;top:0;z-index:1081;opacity:0;visibility:hidden;-webkit-transition:visibility 0s linear .18s,opacity .18s linear 0s;-o-transition:visibility 0s linear .18s,opacity .18s linear 0s;transition:visibility 0s linear .18s,opacity .18s linear 0s}.lg-outer.lg-dropdown-active #lg-dropdown-overlay,.lg-outer.lg-dropdown-active .lg-dropdown{-webkit-transition-delay:0s;transition-delay:0s;-moz-transform:translate3d(0,0,0);-o-transform:translate3d(0,0,0);-ms-transform:translate3d(0,0,0);-webkit-transform:translate3d(0,0,0);transform:translate3d(0,0,0);opacity:1;visibility:visible}.lg-outer .lg-dropdown{background-color:#fff;border-radius:2px;font-size:14px;list-style-type:none;margin:0;padding:10px 0;position:absolute;right:0;text-align:left;top:50px;opacity:0;visibility:hidden;-moz-transform:translate3d(0,5px,0);-o-transform:translate3d(0,5px,0);-ms-transform:translate3d(0,5px,0);-webkit-transform:translate3d(0,5px,0);transform:translate3d(0,5px,0);-webkit-transition:-webkit-transform .18s linear 0s,visibility 0s linear .5s,opacity .18s linear 0s;-moz-transition:-moz-transform .18s linear 0s,visibility 0s linear .5s,opacity .18s linear 0s;-o-transition:-o-transform .18s linear 0s,visibility 0s linear .5s,opacity .18s linear 0s;transition:transform .18s linear 0s,visibility 0s linear .5s,opacity .18s linear 0s}.lg-outer .lg-dropdown:after{content:"";display:block;height:0;width:0;position:absolute;border:8px solid transparent;border-bottom-color:#fff;right:16px;top:-16px}.lg-outer .lg-dropdown>li:last-child{margin-bottom:0}.lg-outer .lg-dropdown>li:hover .lg-icon,.lg-outer .lg-dropdown>li:hover a{color:#333}.lg-outer .lg-dropdown a{color:#333;display:block;white-space:pre;padding:4px 12px;font-family:"Open Sans","Helvetica Neue",Helvetica,Arial,sans-serif;font-size:12px}.lg-outer .lg-dropdown a:hover{background-color:rgba(0,0,0,.07)}.lg-outer .lg-dropdown .lg-dropdown-text{display:inline-block;line-height:1;margin-top:-3px;vertical-align:middle}.lg-outer .lg-dropdown .lg-icon{color:#333;display:inline-block;float:none;font-size:20px;height:auto;line-height:1;margin-right:8px;padding:0;vertical-align:middle;width:auto}.lg-outer,.lg-outer .lg,.lg-outer .lg-inner{width:100%;height:100%}.lg-outer #lg-share{position:relative}.lg-outer #lg-share:after{content:"\e80d"}.lg-outer #lg-share-facebook .lg-icon{color:#3b5998}.lg-outer #lg-share-facebook .lg-icon:after{content:"\e901"}.lg-outer #lg-share-twitter .lg-icon{color:#00aced}.lg-outer #lg-share-twitter .lg-icon:after{content:"\e904"}.lg-outer #lg-share-googleplus .lg-icon{color:#dd4b39}.lg-outer #lg-share-googleplus .lg-icon:after{content:"\e902"}.lg-outer #lg-share-pinterest .lg-icon{color:#cb2027}.lg-outer #lg-share-pinterest .lg-icon:after{content:"\e903"}.lg-group:after{content:"";display:table;clear:both}.lg-outer{position:fixed;top:0;left:0;z-index:1050;text-align:left;opacity:0;-webkit-transition:opacity .15s ease 0s;-o-transition:opacity .15s ease 0s;transition:opacity .15s ease 0s}.lg-outer *{-webkit-box-sizing:border-box;-moz-box-sizing:border-box;box-sizing:border-box}.lg-outer.lg-visible{opacity:1}.lg-outer.lg-css3 .lg-item.lg-current,.lg-outer.lg-css3 .lg-item.lg-next-slide,.lg-outer.lg-css3 .lg-item.lg-prev-slide{-webkit-transition-duration:inherit!important;transition-duration:inherit!important;-webkit-transition-timing-function:inherit!important;transition-timing-function:inherit!important}.lg-outer.lg-css3.lg-dragging .lg-item.lg-current,.lg-outer.lg-css3.lg-dragging .lg-item.lg-next-slide,.lg-outer.lg-css3.lg-dragging .lg-item.lg-prev-slide{-webkit-transition-duration:0s!important;transition-duration:0s!important;opacity:1}.lg-outer.lg-grab img.lg-object{cursor:-webkit-grab;cursor:-moz-grab;cursor:-o-grab;cursor:-ms-grab;cursor:grab}.lg-outer.lg-grabbing img.lg-object{cursor:move;cursor:-webkit-grabbing;cursor:-moz-grabbing;cursor:-o-grabbing;cursor:-ms-grabbing;cursor:grabbing}.lg-outer .lg{position:relative;overflow:hidden;margin-left:auto;margin-right:auto;max-width:100%;max-height:100%}.lg-outer .lg-inner{position:absolute;left:0;top:0;white-space:nowrap}.lg-outer .lg-item{background:url(https://cdn.shortpixel.ai/client/q_glossy,ret_img/https://jaasfoundation.org/wp-content/plugins/goodlayers-core/plugins/skin-lightgallery/loading.gif) center center no-repeat;display:none!important}.lg-outer.lg-css .lg-current,.lg-outer.lg-css3 .lg-current,.lg-outer.lg-css3 .lg-next-slide,.lg-outer.lg-css3 .lg-prev-slide{display:inline-block!important}.lg-outer .lg-img-wrap,.lg-outer .lg-item{display:inline-block;text-align:center;position:absolute;width:100%;height:100%}.lg-outer .lg-img-wrap:before,.lg-outer .lg-item:before{content:"";display:inline-block;height:50%;width:1px;margin-right:-1px}.lg-outer .lg-img-wrap{position:absolute;padding:0 5px;left:0;right:0;top:0;bottom:0}.lg-outer .lg-item.lg-complete{background-image:none}.lg-outer .lg-item.lg-current{z-index:1060}.lg-outer .lg-image{display:inline-block;vertical-align:middle;max-width:100%;max-height:100%;width:auto!important;height:auto!important}.lg-outer.lg-show-after-load .lg-item .lg-object,.lg-outer.lg-show-after-load .lg-item .lg-video-play{opacity:0;-webkit-transition:opacity .15s ease 0s;-o-transition:opacity .15s ease 0s;transition:opacity .15s ease 0s}.lg-outer.lg-show-after-load .lg-item.lg-complete .lg-object,.lg-outer.lg-show-after-load .lg-item.lg-complete .lg-video-play{opacity:1}.lg-outer .lg-empty-html,.lg-outer.lg-hide-download #lg-download{display:none}.lg-backdrop{position:fixed;top:0;left:0;right:0;bottom:0;z-index:1040;background-color:#000;opacity:0;-webkit-transition:opacity .15s ease 0s;-o-transition:opacity .15s ease 0s;transition:opacity .15s ease 0s}.lg-backdrop.in{opacity:1}.lg-css3.lg-no-trans .lg-current,.lg-css3.lg-no-trans .lg-next-slide,.lg-css3.lg-no-trans .lg-prev-slide{-webkit-transition:none 0s ease 0s!important;-moz-transition:none 0s ease 0s!important;-o-transition:none 0s ease 0s!important;transition:none 0s ease 0s!important}.lg-css3.lg-use-css3 .lg-item,.lg-css3.lg-use-left .lg-item{-webkit-backface-visibility:hidden;-moz-backface-visibility:hidden;backface-visibility:hidden}.lg-css3.lg-fade .lg-item{opacity:0}.lg-css3.lg-fade .lg-item.lg-current{opacity:1}.lg-css3.lg-fade .lg-item.lg-current,.lg-css3.lg-fade .lg-item.lg-next-slide,.lg-css3.lg-fade .lg-item.lg-prev-slide{-webkit-transition:opacity .1s ease 0s;-moz-transition:opacity .1s ease 0s;-o-transition:opacity .1s ease 0s;transition:opacity .1s ease 0s}.lg-css3.lg-slide.lg-use-css3 .lg-item{opacity:0}.lg-css3.lg-slide.lg-use-css3 .lg-item.lg-prev-slide{-webkit-transform:translate3d(-100%,0,0);transform:translate3d(-100%,0,0)}.lg-css3.lg-slide.lg-use-css3 .lg-item.lg-next-slide{-webkit-transform:translate3d(100%,0,0);transform:translate3d(100%,0,0)}.lg-css3.lg-slide.lg-use-css3 .lg-item.lg-current{-webkit-transform:translate3d(0,0,0);transform:translate3d(0,0,0);opacity:1}.lg-css3.lg-slide.lg-use-css3 .lg-item.lg-current,.lg-css3.lg-slide.lg-use-css3 .lg-item.lg-next-slide,.lg-css3.lg-slide.lg-use-css3 .lg-item.lg-prev-slide{-webkit-transition:-webkit-transform 1s cubic-bezier(0,0,.25,1) 0s,opacity .1s ease 0s;-moz-transition:-moz-transform 1s cubic-bezier(0,0,.25,1) 0s,opacity .1s ease 0s;-o-transition:-o-transform 1s cubic-bezier(0,0,.25,1) 0s,opacity .1s ease 0s;transition:transform 1s cubic-bezier(0,0,.25,1) 0s,opacity .1s ease 0s}.lg-css3.lg-slide.lg-use-left .lg-item{opacity:0;position:absolute;left:0}.lg-css3.lg-slide.lg-use-left .lg-item.lg-prev-slide{left:-100%}.lg-css3.lg-slide.lg-use-left .lg-item.lg-next-slide{left:100%}.lg-css3.lg-slide.lg-use-left .lg-item.lg-current{left:0;opacity:1}.lg-css3.lg-slide.lg-use-left .lg-item.lg-current,.lg-css3.lg-slide.lg-use-left .lg-item.lg-next-slide,.lg-css3.lg-slide.lg-use-left .lg-item.lg-prev-slide{-webkit-transition:left 1s cubic-bezier(0,0,.25,1) 0s,opacity .1s ease 0s;-moz-transition:left 1s cubic-bezier(0,0,.25,1) 0s,opacity .1s ease 0s;-o-transition:left 1s cubic-bezier(0,0,.25,1) 0s,opacity .1s ease 0s;transition:left 1s cubic-bezier(0,0,.25,1) 0s,opacity .1s ease 0s}.lg-css3.lg-zoom-in .lg-item{opacity:0}.lg-css3.lg-zoom-in .lg-item.lg-next-slide,.lg-css3.lg-zoom-in .lg-item.lg-prev-slide{-webkit-transform:scale3d(1.3,1.3,1.3);transform:scale3d(1.3,1.3,1.3)}.lg-css3.lg-zoom-in .lg-item.lg-current{-webkit-transform:scale3d(1,1,1);transform:scale3d(1,1,1);opacity:1}.lg-css3.lg-zoom-in .lg-item.lg-current,.lg-css3.lg-zoom-in .lg-item.lg-next-slide,.lg-css3.lg-zoom-in .lg-item.lg-prev-slide{-webkit-transition:-webkit-transform 1s cubic-bezier(0,0,.25,1) 0s,opacity 1s ease 0s;-moz-transition:-moz-transform 1s cubic-bezier(0,0,.25,1) 0s,opacity 1s ease 0s;-o-transition:-o-transform 1s cubic-bezier(0,0,.25,1) 0s,opacity 1s ease 0s;transition:transform 1s cubic-bezier(0,0,.25,1) 0s,opacity 1s ease 0s}.lg-css3.lg-zoom-in-big .lg-item{opacity:0}.lg-css3.lg-zoom-in-big .lg-item.lg-next-slide,.lg-css3.lg-zoom-in-big .lg-item.lg-prev-slide{-webkit-transform:scale3d(2,2,2);transform:scale3d(2,2,2)}.lg-css3.lg-zoom-in-big .lg-item.lg-current{-webkit-transform:scale3d(1,1,1);transform:scale3d(1,1,1);opacity:1}.lg-css3.lg-zoom-in-big .lg-item.lg-current,.lg-css3.lg-zoom-in-big .lg-item.lg-next-slide,.lg-css3.lg-zoom-in-big .lg-item.lg-prev-slide{-webkit-transition:-webkit-transform 1s cubic-bezier(0,0,.25,1) 0s,opacity 1s ease 0s;-moz-transition:-moz-transform 1s cubic-bezier(0,0,.25,1) 0s,opacity 1s ease 0s;-o-transition:-o-transform 1s cubic-bezier(0,0,.25,1) 0s,opacity 1s ease 0s;transition:transform 1s cubic-bezier(0,0,.25,1) 0s,opacity 1s ease 0s}.lg-css3.lg-zoom-out .lg-item{opacity:0}.lg-css3.lg-zoom-out .lg-item.lg-next-slide,.lg-css3.lg-zoom-out .lg-item.lg-prev-slide{-webkit-transform:scale3d(.7,.7,.7);transform:scale3d(.7,.7,.7)}.lg-css3.lg-zoom-out .lg-item.lg-current{-webkit-transform:scale3d(1,1,1);transform:scale3d(1,1,1);opacity:1}.lg-css3.lg-zoom-out .lg-item.lg-current,.lg-css3.lg-zoom-out .lg-item.lg-next-slide,.lg-css3.lg-zoom-out .lg-item.lg-prev-slide{-webkit-transition:-webkit-transform 1s cubic-bezier(0,0,.25,1) 0s,opacity 1s ease 0s;-moz-transition:-moz-transform 1s cubic-bezier(0,0,.25,1) 0s,opacity 1s ease 0s;-o-transition:-o-transform 1s cubic-bezier(0,0,.25,1) 0s,opacity 1s ease 0s;transition:transform 1s cubic-bezier(0,0,.25,1) 0s,opacity 1s ease 0s}.lg-css3.lg-zoom-out-big .lg-item{opacity:0}.lg-css3.lg-zoom-out-big .lg-item.lg-next-slide,.lg-css3.lg-zoom-out-big .lg-item.lg-prev-slide{-webkit-transform:scale3d(0,0,0);transform:scale3d(0,0,0)}.lg-css3.lg-zoom-out-big .lg-item.lg-current{-webkit-transform:scale3d(1,1,1);transform:scale3d(1,1,1);opacity:1}.lg-css3.lg-zoom-out-big .lg-item.lg-current,.lg-css3.lg-zoom-out-big .lg-item.lg-next-slide,.lg-css3.lg-zoom-out-big .lg-item.lg-prev-slide{-webkit-transition:-webkit-transform 1s cubic-bezier(0,0,.25,1) 0s,opacity 1s ease 0s;-moz-transition:-moz-transform 1s cubic-bezier(0,0,.25,1) 0s,opacity 1s ease 0s;-o-transition:-o-transform 1s cubic-bezier(0,0,.25,1) 0s,opacity 1s ease 0s;transition:transform 1s cubic-bezier(0,0,.25,1) 0s,opacity 1s ease 0s}.lg-css3.lg-zoom-out-in .lg-item{opacity:0}.lg-css3.lg-zoom-out-in .lg-item.lg-prev-slide{-webkit-transform:scale3d(0,0,0);transform:scale3d(0,0,0)}.lg-css3.lg-zoom-out-in .lg-item.lg-next-slide{-webkit-transform:scale3d(2,2,2);transform:scale3d(2,2,2)}.lg-css3.lg-zoom-out-in .lg-item.lg-current{-webkit-transform:scale3d(1,1,1);transform:scale3d(1,1,1);opacity:1}.lg-css3.lg-zoom-out-in .lg-item.lg-current,.lg-css3.lg-zoom-out-in .lg-item.lg-next-slide,.lg-css3.lg-zoom-out-in .lg-item.lg-prev-slide{-webkit-transition:-webkit-transform 1s cubic-bezier(0,0,.25,1) 0s,opacity 1s ease 0s;-moz-transition:-moz-transform 1s cubic-bezier(0,0,.25,1) 0s,opacity 1s ease 0s;-o-transition:-o-transform 1s cubic-bezier(0,0,.25,1) 0s,opacity 1s ease 0s;transition:transform 1s cubic-bezier(0,0,.25,1) 0s,opacity 1s ease 0s}.lg-css3.lg-zoom-in-out .lg-item{opacity:0}.lg-css3.lg-zoom-in-out .lg-item.lg-prev-slide{-webkit-transform:scale3d(2,2,2);transform:scale3d(2,2,2)}.lg-css3.lg-zoom-in-out .lg-item.lg-next-slide{-webkit-transform:scale3d(0,0,0);transform:scale3d(0,0,0)}.lg-css3.lg-zoom-in-out .lg-item.lg-current{-webkit-transform:scale3d(1,1,1);transform:scale3d(1,1,1);opacity:1}.lg-css3.lg-zoom-in-out .lg-item.lg-current,.lg-css3.lg-zoom-in-out .lg-item.lg-next-slide,.lg-css3.lg-zoom-in-out .lg-item.lg-prev-slide{-webkit-transition:-webkit-transform 1s cubic-bezier(0,0,.25,1) 0s,opacity 1s ease 0s;-moz-transition:-moz-transform 1s cubic-bezier(0,0,.25,1) 0s,opacity 1s ease 0s;-o-transition:-o-transform 1s cubic-bezier(0,0,.25,1) 0s,opacity 1s ease 0s;transition:transform 1s cubic-bezier(0,0,.25,1) 0s,opacity 1s ease 0s}.lg-css3.lg-soft-zoom .lg-item{opacity:0}.lg-css3.lg-soft-zoom .lg-item.lg-prev-slide{-webkit-transform:scale3d(1.1,1.1,1.1);transform:scale3d(1.1,1.1,1.1)}.lg-css3.lg-soft-zoom .lg-item.lg-next-slide{-webkit-transform:scale3d(.9,.9,.9);transform:scale3d(.9,.9,.9)}.lg-css3.lg-soft-zoom .lg-item.lg-current{-webkit-transform:scale3d(1,1,1);transform:scale3d(1,1,1);opacity:1}.lg-css3.lg-soft-zoom .lg-item.lg-current,.lg-css3.lg-soft-zoom .lg-item.lg-next-slide,.lg-css3.lg-soft-zoom .lg-item.lg-prev-slide{-webkit-transition:-webkit-transform 1s cubic-bezier(0,0,.25,1) 0s,opacity 1s ease 0s;-moz-transition:-moz-transform 1s cubic-bezier(0,0,.25,1) 0s,opacity 1s ease 0s;-o-transition:-o-transform 1s cubic-bezier(0,0,.25,1) 0s,opacity 1s ease 0s;transition:transform 1s cubic-bezier(0,0,.25,1) 0s,opacity 1s ease 0s}.lg-css3.lg-scale-up .lg-item{opacity:0}.lg-css3.lg-scale-up .lg-item.lg-next-slide,.lg-css3.lg-scale-up .lg-item.lg-prev-slide{-moz-transform:scale3d(.8,.8,.8) translate3d(0,10%,0);-o-transform:scale3d(.8,.8,.8) translate3d(0,10%,0);-ms-transform:scale3d(.8,.8,.8) translate3d(0,10%,0);-webkit-transform:scale3d(.8,.8,.8) translate3d(0,10%,0);transform:scale3d(.8,.8,.8) translate3d(0,10%,0)}.lg-css3.lg-scale-up .lg-item.lg-current{-moz-transform:scale3d(1,1,1) translate3d(0,0,0);-o-transform:scale3d(1,1,1) translate3d(0,0,0);-ms-transform:scale3d(1,1,1) translate3d(0,0,0);-webkit-transform:scale3d(1,1,1) translate3d(0,0,0);transform:scale3d(1,1,1) translate3d(0,0,0);opacity:1}.lg-css3.lg-scale-up .lg-item.lg-current,.lg-css3.lg-scale-up .lg-item.lg-next-slide,.lg-css3.lg-scale-up .lg-item.lg-prev-slide{-webkit-transition:-webkit-transform 1s cubic-bezier(0,0,.25,1) 0s,opacity 1s ease 0s;-moz-transition:-moz-transform 1s cubic-bezier(0,0,.25,1) 0s,opacity 1s ease 0s;-o-transition:-o-transform 1s cubic-bezier(0,0,.25,1) 0s,opacity 1s ease 0s;transition:transform 1s cubic-bezier(0,0,.25,1) 0s,opacity 1s ease 0s}.lg-css3.lg-slide-circular .lg-item{opacity:0}.lg-css3.lg-slide-circular .lg-item.lg-prev-slide{-moz-transform:scale3d(0,0,0) translate3d(-100%,0,0);-o-transform:scale3d(0,0,0) translate3d(-100%,0,0);-ms-transform:scale3d(0,0,0) translate3d(-100%,0,0);-webkit-transform:scale3d(0,0,0) translate3d(-100%,0,0);transform:scale3d(0,0,0) translate3d(-100%,0,0)}.lg-css3.lg-slide-circular .lg-item.lg-next-slide{-moz-transform:scale3d(0,0,0) translate3d(100%,0,0);-o-transform:scale3d(0,0,0) translate3d(100%,0,0);-ms-transform:scale3d(0,0,0) translate3d(100%,0,0);-webkit-transform:scale3d(0,0,0) translate3d(100%,0,0);transform:scale3d(0,0,0) translate3d(100%,0,0)}.lg-css3.lg-slide-circular .lg-item.lg-current{-moz-transform:scale3d(1,1,1) translate3d(0,0,0);-o-transform:scale3d(1,1,1) translate3d(0,0,0);-ms-transform:scale3d(1,1,1) translate3d(0,0,0);-webkit-transform:scale3d(1,1,1) translate3d(0,0,0);transform:scale3d(1,1,1) translate3d(0,0,0);opacity:1}.lg-css3.lg-slide-circular .lg-item.lg-current,.lg-css3.lg-slide-circular .lg-item.lg-next-slide,.lg-css3.lg-slide-circular .lg-item.lg-prev-slide{-webkit-transition:-webkit-transform 1s cubic-bezier(0,0,.25,1) 0s,opacity 1s ease 0s;-moz-transition:-moz-transform 1s cubic-bezier(0,0,.25,1) 0s,opacity 1s ease 0s;-o-transition:-o-transform 1s cubic-bezier(0,0,.25,1) 0s,opacity 1s ease 0s;transition:transform 1s cubic-bezier(0,0,.25,1) 0s,opacity 1s ease 0s}.lg-css3.lg-slide-circular-up .lg-item{opacity:0}.lg-css3.lg-slide-circular-up .lg-item.lg-prev-slide{-moz-transform:scale3d(0,0,0) translate3d(-100%,-100%,0);-o-transform:scale3d(0,0,0) translate3d(-100%,-100%,0);-ms-transform:scale3d(0,0,0) translate3d(-100%,-100%,0);-webkit-transform:scale3d(0,0,0) translate3d(-100%,-100%,0);transform:scale3d(0,0,0) translate3d(-100%,-100%,0)}.lg-css3.lg-slide-circular-up .lg-item.lg-next-slide{-moz-transform:scale3d(0,0,0) translate3d(100%,-100%,0);-o-transform:scale3d(0,0,0) translate3d(100%,-100%,0);-ms-transform:scale3d(0,0,0) translate3d(100%,-100%,0);-webkit-transform:scale3d(0,0,0) translate3d(100%,-100%,0);transform:scale3d(0,0,0) translate3d(100%,-100%,0)}.lg-css3.lg-slide-circular-up .lg-item.lg-current{-moz-transform:scale3d(1,1,1) translate3d(0,0,0);-o-transform:scale3d(1,1,1) translate3d(0,0,0);-ms-transform:scale3d(1,1,1) translate3d(0,0,0);-webkit-transform:scale3d(1,1,1) translate3d(0,0,0);transform:scale3d(1,1,1) translate3d(0,0,0);opacity:1}.lg-css3.lg-slide-circular-up .lg-item.lg-current,.lg-css3.lg-slide-circular-up .lg-item.lg-next-slide,.lg-css3.lg-slide-circular-up .lg-item.lg-prev-slide{-webkit-transition:-webkit-transform 1s cubic-bezier(0,0,.25,1) 0s,opacity 1s ease 0s;-moz-transition:-moz-transform 1s cubic-bezier(0,0,.25,1) 0s,opacity 1s ease 0s;-o-transition:-o-transform 1s cubic-bezier(0,0,.25,1) 0s,opacity 1s ease 0s;transition:transform 1s cubic-bezier(0,0,.25,1) 0s,opacity 1s ease 0s}.lg-css3.lg-slide-circular-down .lg-item{opacity:0}.lg-css3.lg-slide-circular-down .lg-item.lg-prev-slide{-moz-transform:scale3d(0,0,0) translate3d(-100%,100%,0);-o-transform:scale3d(0,0,0) translate3d(-100%,100%,0);-ms-transform:scale3d(0,0,0) translate3d(-100%,100%,0);-webkit-transform:scale3d(0,0,0) translate3d(-100%,100%,0);transform:scale3d(0,0,0) translate3d(-100%,100%,0)}.lg-css3.lg-slide-circular-down .lg-item.lg-next-slide{-moz-transform:scale3d(0,0,0) translate3d(100%,100%,0);-o-transform:scale3d(0,0,0) translate3d(100%,100%,0);-ms-transform:scale3d(0,0,0) translate3d(100%,100%,0);-webkit-transform:scale3d(0,0,0) translate3d(100%,100%,0);transform:scale3d(0,0,0) translate3d(100%,100%,0)}.lg-css3.lg-slide-circular-down .lg-item.lg-current{-moz-transform:scale3d(1,1,1) translate3d(0,0,0);-o-transform:scale3d(1,1,1) translate3d(0,0,0);-ms-transform:scale3d(1,1,1) translate3d(0,0,0);-webkit-transform:scale3d(1,1,1) translate3d(0,0,0);transform:scale3d(1,1,1) translate3d(0,0,0);opacity:1}.lg-css3.lg-slide-circular-down .lg-item.lg-current,.lg-css3.lg-slide-circular-down .lg-item.lg-next-slide,.lg-css3.lg-slide-circular-down .lg-item.lg-prev-slide{-webkit-transition:-webkit-transform 1s cubic-bezier(0,0,.25,1) 0s,opacity 1s ease 0s;-moz-transition:-moz-transform 1s cubic-bezier(0,0,.25,1) 0s,opacity 1s ease 0s;-o-transition:-o-transform 1s cubic-bezier(0,0,.25,1) 0s,opacity 1s ease 0s;transition:transform 1s cubic-bezier(0,0,.25,1) 0s,opacity 1s ease 0s}.lg-css3.lg-slide-circular-vertical .lg-item{opacity:0}.lg-css3.lg-slide-circular-vertical .lg-item.lg-prev-slide{-moz-transform:scale3d(0,0,0) translate3d(0,-100%,0);-o-transform:scale3d(0,0,0) translate3d(0,-100%,0);-ms-transform:scale3d(0,0,0) translate3d(0,-100%,0);-webkit-transform:scale3d(0,0,0) translate3d(0,-100%,0);transform:scale3d(0,0,0) translate3d(0,-100%,0)}.lg-css3.lg-slide-circular-vertical .lg-item.lg-next-slide{-moz-transform:scale3d(0,0,0) translate3d(0,100%,0);-o-transform:scale3d(0,0,0) translate3d(0,100%,0);-ms-transform:scale3d(0,0,0) translate3d(0,100%,0);-webkit-transform:scale3d(0,0,0) translate3d(0,100%,0);transform:scale3d(0,0,0) translate3d(0,100%,0)}.lg-css3.lg-slide-circular-vertical .lg-item.lg-current{-moz-transform:scale3d(1,1,1) translate3d(0,0,0);-o-transform:scale3d(1,1,1) translate3d(0,0,0);-ms-transform:scale3d(1,1,1) translate3d(0,0,0);-webkit-transform:scale3d(1,1,1) translate3d(0,0,0);transform:scale3d(1,1,1) translate3d(0,0,0);opacity:1}.lg-css3.lg-slide-circular-vertical .lg-item.lg-current,.lg-css3.lg-slide-circular-vertical .lg-item.lg-next-slide,.lg-css3.lg-slide-circular-vertical .lg-item.lg-prev-slide{-webkit-transition:-webkit-transform 1s cubic-bezier(0,0,.25,1) 0s,opacity 1s ease 0s;-moz-transition:-moz-transform 1s cubic-bezier(0,0,.25,1) 0s,opacity 1s ease 0s;-o-transition:-o-transform 1s cubic-bezier(0,0,.25,1) 0s,opacity 1s ease 0s;transition:transform 1s cubic-bezier(0,0,.25,1) 0s,opacity 1s ease 0s}.lg-css3.lg-slide-circular-vertical-left .lg-item{opacity:0}.lg-css3.lg-slide-circular-vertical-left .lg-item.lg-prev-slide{-moz-transform:scale3d(0,0,0) translate3d(-100%,-100%,0);-o-transform:scale3d(0,0,0) translate3d(-100%,-100%,0);-ms-transform:scale3d(0,0,0) translate3d(-100%,-100%,0);-webkit-transform:scale3d(0,0,0) translate3d(-100%,-100%,0);transform:scale3d(0,0,0) translate3d(-100%,-100%,0)}.lg-css3.lg-slide-circular-vertical-left .lg-item.lg-next-slide{-moz-transform:scale3d(0,0,0) translate3d(-100%,100%,0);-o-transform:scale3d(0,0,0) translate3d(-100%,100%,0);-ms-transform:scale3d(0,0,0) translate3d(-100%,100%,0);-webkit-transform:scale3d(0,0,0) translate3d(-100%,100%,0);transform:scale3d(0,0,0) translate3d(-100%,100%,0)}.lg-css3.lg-slide-circular-vertical-left .lg-item.lg-current{-moz-transform:scale3d(1,1,1) translate3d(0,0,0);-o-transform:scale3d(1,1,1) translate3d(0,0,0);-ms-transform:scale3d(1,1,1) translate3d(0,0,0);-webkit-transform:scale3d(1,1,1) translate3d(0,0,0);transform:scale3d(1,1,1) translate3d(0,0,0);opacity:1}.lg-css3.lg-slide-circular-vertical-left .lg-item.lg-current,.lg-css3.lg-slide-circular-vertical-left .lg-item.lg-next-slide,.lg-css3.lg-slide-circular-vertical-left .lg-item.lg-prev-slide{-webkit-transition:-webkit-transform 1s cubic-bezier(0,0,.25,1) 0s,opacity 1s ease 0s;-moz-transition:-moz-transform 1s cubic-bezier(0,0,.25,1) 0s,opacity 1s ease 0s;-o-transition:-o-transform 1s cubic-bezier(0,0,.25,1) 0s,opacity 1s ease 0s;transition:transform 1s cubic-bezier(0,0,.25,1) 0s,opacity 1s ease 0s}.lg-css3.lg-slide-circular-vertical-down .lg-item{opacity:0}.lg-css3.lg-slide-circular-vertical-down .lg-item.lg-prev-slide{-moz-transform:scale3d(0,0,0) translate3d(100%,-100%,0);-o-transform:scale3d(0,0,0) translate3d(100%,-100%,0);-ms-transform:scale3d(0,0,0) translate3d(100%,-100%,0);-webkit-transform:scale3d(0,0,0) translate3d(100%,-100%,0);transform:scale3d(0,0,0) translate3d(100%,-100%,0)}.lg-css3.lg-slide-circular-vertical-down .lg-item.lg-next-slide{-moz-transform:scale3d(0,0,0) translate3d(100%,100%,0);-o-transform:scale3d(0,0,0) translate3d(100%,100%,0);-ms-transform:scale3d(0,0,0) translate3d(100%,100%,0);-webkit-transform:scale3d(0,0,0) translate3d(100%,100%,0);transform:scale3d(0,0,0) translate3d(100%,100%,0)}.lg-css3.lg-slide-circular-vertical-down .lg-item.lg-current{-moz-transform:scale3d(1,1,1) translate3d(0,0,0);-o-transform:scale3d(1,1,1) translate3d(0,0,0);-ms-transform:scale3d(1,1,1) translate3d(0,0,0);-webkit-transform:scale3d(1,1,1) translate3d(0,0,0);transform:scale3d(1,1,1) translate3d(0,0,0);opacity:1}.lg-css3.lg-slide-circular-vertical-down .lg-item.lg-current,.lg-css3.lg-slide-circular-vertical-down .lg-item.lg-next-slide,.lg-css3.lg-slide-circular-vertical-down .lg-item.lg-prev-slide{-webkit-transition:-webkit-transform 1s cubic-bezier(0,0,.25,1) 0s,opacity 1s ease 0s;-moz-transition:-moz-transform 1s cubic-bezier(0,0,.25,1) 0s,opacity 1s ease 0s;-o-transition:-o-transform 1s cubic-bezier(0,0,.25,1) 0s,opacity 1s ease 0s;transition:transform 1s cubic-bezier(0,0,.25,1) 0s,opacity 1s ease 0s}.lg-css3.lg-slide-vertical .lg-item{opacity:0}.lg-css3.lg-slide-vertical .lg-item.lg-prev-slide{-webkit-transform:translate3d(0,-100%,0);transform:translate3d(0,-100%,0)}.lg-css3.lg-slide-vertical .lg-item.lg-next-slide{-webkit-transform:translate3d(0,100%,0);transform:translate3d(0,100%,0)}.lg-css3.lg-slide-vertical .lg-item.lg-current{-webkit-transform:translate3d(0,0,0);transform:translate3d(0,0,0);opacity:1}.lg-css3.lg-slide-vertical .lg-item.lg-current,.lg-css3.lg-slide-vertical .lg-item.lg-next-slide,.lg-css3.lg-slide-vertical .lg-item.lg-prev-slide{-webkit-transition:-webkit-transform 1s cubic-bezier(0,0,.25,1) 0s,opacity .1s ease 0s;-moz-transition:-moz-transform 1s cubic-bezier(0,0,.25,1) 0s,opacity .1s ease 0s;-o-transition:-o-transform 1s cubic-bezier(0,0,.25,1) 0s,opacity .1s ease 0s;transition:transform 1s cubic-bezier(0,0,.25,1) 0s,opacity .1s ease 0s}.lg-css3.lg-slide-vertical-growth .lg-item{opacity:0}.lg-css3.lg-slide-vertical-growth .lg-item.lg-prev-slide{-moz-transform:scale3d(.5,.5,.5) translate3d(0,-150%,0);-o-transform:scale3d(.5,.5,.5) translate3d(0,-150%,0);-ms-transform:scale3d(.5,.5,.5) translate3d(0,-150%,0);-webkit-transform:scale3d(.5,.5,.5) translate3d(0,-150%,0);transform:scale3d(.5,.5,.5) translate3d(0,-150%,0)}.lg-css3.lg-slide-vertical-growth .lg-item.lg-next-slide{-moz-transform:scale3d(.5,.5,.5) translate3d(0,150%,0);-o-transform:scale3d(.5,.5,.5) translate3d(0,150%,0);-ms-transform:scale3d(.5,.5,.5) translate3d(0,150%,0);-webkit-transform:scale3d(.5,.5,.5) translate3d(0,150%,0);transform:scale3d(.5,.5,.5) translate3d(0,150%,0)}.lg-css3.lg-slide-vertical-growth .lg-item.lg-current{-moz-transform:scale3d(1,1,1) translate3d(0,0,0);-o-transform:scale3d(1,1,1) translate3d(0,0,0);-ms-transform:scale3d(1,1,1) translate3d(0,0,0);-webkit-transform:scale3d(1,1,1) translate3d(0,0,0);transform:scale3d(1,1,1) translate3d(0,0,0);opacity:1}.lg-css3.lg-slide-vertical-growth .lg-item.lg-current,.lg-css3.lg-slide-vertical-growth .lg-item.lg-next-slide,.lg-css3.lg-slide-vertical-growth .lg-item.lg-prev-slide{-webkit-transition:-webkit-transform 1s cubic-bezier(0,0,.25,1) 0s,opacity .1s ease 0s;-moz-transition:-moz-transform 1s cubic-bezier(0,0,.25,1) 0s,opacity .1s ease 0s;-o-transition:-o-transform 1s cubic-bezier(0,0,.25,1) 0s,opacity .1s ease 0s;transition:transform 1s cubic-bezier(0,0,.25,1) 0s,opacity .1s ease 0s}.lg-css3.lg-slide-skew-only .lg-item{opacity:0}.lg-css3.lg-slide-skew-only .lg-item.lg-next-slide,.lg-css3.lg-slide-skew-only .lg-item.lg-prev-slide{-moz-transform:skew(10deg,0deg);-o-transform:skew(10deg,0deg);-ms-transform:skew(10deg,0deg);-webkit-transform:skew(10deg,0deg);transform:skew(10deg,0deg)}.lg-css3.lg-slide-skew-only .lg-item.lg-current{-moz-transform:skew(0deg,0deg);-o-transform:skew(0deg,0deg);-ms-transform:skew(0deg,0deg);-webkit-transform:skew(0deg,0deg);transform:skew(0deg,0deg);opacity:1}.lg-css3.lg-slide-skew-only .lg-item.lg-current,.lg-css3.lg-slide-skew-only .lg-item.lg-next-slide,.lg-css3.lg-slide-skew-only .lg-item.lg-prev-slide{-webkit-transition:-webkit-transform 1s cubic-bezier(0,0,.25,1) 0s,opacity .1s ease 0s;-moz-transition:-moz-transform 1s cubic-bezier(0,0,.25,1) 0s,opacity .1s ease 0s;-o-transition:-o-transform 1s cubic-bezier(0,0,.25,1) 0s,opacity .1s ease 0s;transition:transform 1s cubic-bezier(0,0,.25,1) 0s,opacity .1s ease 0s}.lg-css3.lg-slide-skew-only-rev .lg-item{opacity:0}.lg-css3.lg-slide-skew-only-rev .lg-item.lg-next-slide,.lg-css3.lg-slide-skew-only-rev .lg-item.lg-prev-slide{-moz-transform:skew(-10deg,0deg);-o-transform:skew(-10deg,0deg);-ms-transform:skew(-10deg,0deg);-webkit-transform:skew(-10deg,0deg);transform:skew(-10deg,0deg)}.lg-css3.lg-slide-skew-only-rev .lg-item.lg-current{-moz-transform:skew(0deg,0deg);-o-transform:skew(0deg,0deg);-ms-transform:skew(0deg,0deg);-webkit-transform:skew(0deg,0deg);transform:skew(0deg,0deg);opacity:1}.lg-css3.lg-slide-skew-only-rev .lg-item.lg-current,.lg-css3.lg-slide-skew-only-rev .lg-item.lg-next-slide,.lg-css3.lg-slide-skew-only-rev .lg-item.lg-prev-slide{-webkit-transition:-webkit-transform 1s cubic-bezier(0,0,.25,1) 0s,opacity .1s ease 0s;-moz-transition:-moz-transform 1s cubic-bezier(0,0,.25,1) 0s,opacity .1s ease 0s;-o-transition:-o-transform 1s cubic-bezier(0,0,.25,1) 0s,opacity .1s ease 0s;transition:transform 1s cubic-bezier(0,0,.25,1) 0s,opacity .1s ease 0s}.lg-css3.lg-slide-skew-only-y .lg-item{opacity:0}.lg-css3.lg-slide-skew-only-y .lg-item.lg-next-slide,.lg-css3.lg-slide-skew-only-y .lg-item.lg-prev-slide{-moz-transform:skew(0deg,10deg);-o-transform:skew(0deg,10deg);-ms-transform:skew(0deg,10deg);-webkit-transform:skew(0deg,10deg);transform:skew(0deg,10deg)}.lg-css3.lg-slide-skew-only-y .lg-item.lg-current{-moz-transform:skew(0deg,0deg);-o-transform:skew(0deg,0deg);-ms-transform:skew(0deg,0deg);-webkit-transform:skew(0deg,0deg);transform:skew(0deg,0deg);opacity:1}.lg-css3.lg-slide-skew-only-y .lg-item.lg-current,.lg-css3.lg-slide-skew-only-y .lg-item.lg-next-slide,.lg-css3.lg-slide-skew-only-y .lg-item.lg-prev-slide{-webkit-transition:-webkit-transform 1s cubic-bezier(0,0,.25,1) 0s,opacity .1s ease 0s;-moz-transition:-moz-transform 1s cubic-bezier(0,0,.25,1) 0s,opacity .1s ease 0s;-o-transition:-o-transform 1s cubic-bezier(0,0,.25,1) 0s,opacity .1s ease 0s;transition:transform 1s cubic-bezier(0,0,.25,1) 0s,opacity .1s ease 0s}.lg-css3.lg-slide-skew-only-y-rev .lg-item{opacity:0}.lg-css3.lg-slide-skew-only-y-rev .lg-item.lg-next-slide,.lg-css3.lg-slide-skew-only-y-rev .lg-item.lg-prev-slide{-moz-transform:skew(0deg,-10deg);-o-transform:skew(0deg,-10deg);-ms-transform:skew(0deg,-10deg);-webkit-transform:skew(0deg,-10deg);transform:skew(0deg,-10deg)}.lg-css3.lg-slide-skew-only-y-rev .lg-item.lg-current{-moz-transform:skew(0deg,0deg);-o-transform:skew(0deg,0deg);-ms-transform:skew(0deg,0deg);-webkit-transform:skew(0deg,0deg);transform:skew(0deg,0deg);opacity:1}.lg-css3.lg-slide-skew-only-y-rev .lg-item.lg-current,.lg-css3.lg-slide-skew-only-y-rev .lg-item.lg-next-slide,.lg-css3.lg-slide-skew-only-y-rev .lg-item.lg-prev-slide{-webkit-transition:-webkit-transform 1s cubic-bezier(0,0,.25,1) 0s,opacity .1s ease 0s;-moz-transition:-moz-transform 1s cubic-bezier(0,0,.25,1) 0s,opacity .1s ease 0s;-o-transition:-o-transform 1s cubic-bezier(0,0,.25,1) 0s,opacity .1s ease 0s;transition:transform 1s cubic-bezier(0,0,.25,1) 0s,opacity .1s ease 0s}.lg-css3.lg-slide-skew .lg-item{opacity:0}.lg-css3.lg-slide-skew .lg-item.lg-prev-slide{-moz-transform:skew(20deg,0deg) translate3d(-100%,0,0);-o-transform:skew(20deg,0deg) translate3d(-100%,0,0);-ms-transform:skew(20deg,0deg) translate3d(-100%,0,0);-webkit-transform:skew(20deg,0deg) translate3d(-100%,0,0);transform:skew(20deg,0deg) translate3d(-100%,0,0)}.lg-css3.lg-slide-skew .lg-item.lg-next-slide{-moz-transform:skew(20deg,0deg) translate3d(100%,0,0);-o-transform:skew(20deg,0deg) translate3d(100%,0,0);-ms-transform:skew(20deg,0deg) translate3d(100%,0,0);-webkit-transform:skew(20deg,0deg) translate3d(100%,0,0);transform:skew(20deg,0deg) translate3d(100%,0,0)}.lg-css3.lg-slide-skew .lg-item.lg-current{-moz-transform:skew(0deg,0deg) translate3d(0,0,0);-o-transform:skew(0deg,0deg) translate3d(0,0,0);-ms-transform:skew(0deg,0deg) translate3d(0,0,0);-webkit-transform:skew(0deg,0deg) translate3d(0,0,0);transform:skew(0deg,0deg) translate3d(0,0,0);opacity:1}.lg-css3.lg-slide-skew .lg-item.lg-current,.lg-css3.lg-slide-skew .lg-item.lg-next-slide,.lg-css3.lg-slide-skew .lg-item.lg-prev-slide{-webkit-transition:-webkit-transform 1s cubic-bezier(0,0,.25,1) 0s,opacity .1s ease 0s;-moz-transition:-moz-transform 1s cubic-bezier(0,0,.25,1) 0s,opacity .1s ease 0s;-o-transition:-o-transform 1s cubic-bezier(0,0,.25,1) 0s,opacity .1s ease 0s;transition:transform 1s cubic-bezier(0,0,.25,1) 0s,opacity .1s ease 0s}.lg-css3.lg-slide-skew-rev .lg-item{opacity:0}.lg-css3.lg-slide-skew-rev .lg-item.lg-prev-slide{-moz-transform:skew(-20deg,0deg) translate3d(-100%,0,0);-o-transform:skew(-20deg,0deg) translate3d(-100%,0,0);-ms-transform:skew(-20deg,0deg) translate3d(-100%,0,0);-webkit-transform:skew(-20deg,0deg) translate3d(-100%,0,0);transform:skew(-20deg,0deg) translate3d(-100%,0,0)}.lg-css3.lg-slide-skew-rev .lg-item.lg-next-slide{-moz-transform:skew(-20deg,0deg) translate3d(100%,0,0);-o-transform:skew(-20deg,0deg) translate3d(100%,0,0);-ms-transform:skew(-20deg,0deg) translate3d(100%,0,0);-webkit-transform:skew(-20deg,0deg) translate3d(100%,0,0);transform:skew(-20deg,0deg) translate3d(100%,0,0)}.lg-css3.lg-slide-skew-rev .lg-item.lg-current{-moz-transform:skew(0deg,0deg) translate3d(0,0,0);-o-transform:skew(0deg,0deg) translate3d(0,0,0);-ms-transform:skew(0deg,0deg) translate3d(0,0,0);-webkit-transform:skew(0deg,0deg) translate3d(0,0,0);transform:skew(0deg,0deg) translate3d(0,0,0);opacity:1}.lg-css3.lg-slide-skew-rev .lg-item.lg-current,.lg-css3.lg-slide-skew-rev .lg-item.lg-next-slide,.lg-css3.lg-slide-skew-rev .lg-item.lg-prev-slide{-webkit-transition:-webkit-transform 1s cubic-bezier(0,0,.25,1) 0s,opacity .1s ease 0s;-moz-transition:-moz-transform 1s cubic-bezier(0,0,.25,1) 0s,opacity .1s ease 0s;-o-transition:-o-transform 1s cubic-bezier(0,0,.25,1) 0s,opacity .1s ease 0s;transition:transform 1s cubic-bezier(0,0,.25,1) 0s,opacity .1s ease 0s}.lg-css3.lg-slide-skew-cross .lg-item{opacity:0}.lg-css3.lg-slide-skew-cross .lg-item.lg-prev-slide{-moz-transform:skew(0deg,60deg) translate3d(-100%,0,0);-o-transform:skew(0deg,60deg) translate3d(-100%,0,0);-ms-transform:skew(0deg,60deg) translate3d(-100%,0,0);-webkit-transform:skew(0deg,60deg) translate3d(-100%,0,0);transform:skew(0deg,60deg) translate3d(-100%,0,0)}.lg-css3.lg-slide-skew-cross .lg-item.lg-next-slide{-moz-transform:skew(0deg,60deg) translate3d(100%,0,0);-o-transform:skew(0deg,60deg) translate3d(100%,0,0);-ms-transform:skew(0deg,60deg) translate3d(100%,0,0);-webkit-transform:skew(0deg,60deg) translate3d(100%,0,0);transform:skew(0deg,60deg) translate3d(100%,0,0)}.lg-css3.lg-slide-skew-cross .lg-item.lg-current{-moz-transform:skew(0deg,0deg) translate3d(0,0,0);-o-transform:skew(0deg,0deg) translate3d(0,0,0);-ms-transform:skew(0deg,0deg) translate3d(0,0,0);-webkit-transform:skew(0deg,0deg) translate3d(0,0,0);transform:skew(0deg,0deg) translate3d(0,0,0);opacity:1}.lg-css3.lg-slide-skew-cross .lg-item.lg-current,.lg-css3.lg-slide-skew-cross .lg-item.lg-next-slide,.lg-css3.lg-slide-skew-cross .lg-item.lg-prev-slide{-webkit-transition:-webkit-transform 1s cubic-bezier(0,0,.25,1) 0s,opacity .1s ease 0s;-moz-transition:-moz-transform 1s cubic-bezier(0,0,.25,1) 0s,opacity .1s ease 0s;-o-transition:-o-transform 1s cubic-bezier(0,0,.25,1) 0s,opacity .1s ease 0s;transition:transform 1s cubic-bezier(0,0,.25,1) 0s,opacity .1s ease 0s}.lg-css3.lg-slide-skew-cross-rev .lg-item{opacity:0}.lg-css3.lg-slide-skew-cross-rev .lg-item.lg-prev-slide{-moz-transform:skew(0deg,-60deg) translate3d(-100%,0,0);-o-transform:skew(0deg,-60deg) translate3d(-100%,0,0);-ms-transform:skew(0deg,-60deg) translate3d(-100%,0,0);-webkit-transform:skew(0deg,-60deg) translate3d(-100%,0,0);transform:skew(0deg,-60deg) translate3d(-100%,0,0)}.lg-css3.lg-slide-skew-cross-rev .lg-item.lg-next-slide{-moz-transform:skew(0deg,-60deg) translate3d(100%,0,0);-o-transform:skew(0deg,-60deg) translate3d(100%,0,0);-ms-transform:skew(0deg,-60deg) translate3d(100%,0,0);-webkit-transform:skew(0deg,-60deg) translate3d(100%,0,0);transform:skew(0deg,-60deg) translate3d(100%,0,0)}.lg-css3.lg-slide-skew-cross-rev .lg-item.lg-current{-moz-transform:skew(0deg,0deg) translate3d(0,0,0);-o-transform:skew(0deg,0deg) translate3d(0,0,0);-ms-transform:skew(0deg,0deg) translate3d(0,0,0);-webkit-transform:skew(0deg,0deg) translate3d(0,0,0);transform:skew(0deg,0deg) translate3d(0,0,0);opacity:1}.lg-css3.lg-slide-skew-cross-rev .lg-item.lg-current,.lg-css3.lg-slide-skew-cross-rev .lg-item.lg-next-slide,.lg-css3.lg-slide-skew-cross-rev .lg-item.lg-prev-slide{-webkit-transition:-webkit-transform 1s cubic-bezier(0,0,.25,1) 0s,opacity .1s ease 0s;-moz-transition:-moz-transform 1s cubic-bezier(0,0,.25,1) 0s,opacity .1s ease 0s;-o-transition:-o-transform 1s cubic-bezier(0,0,.25,1) 0s,opacity .1s ease 0s;transition:transform 1s cubic-bezier(0,0,.25,1) 0s,opacity .1s ease 0s}.lg-css3.lg-slide-skew-ver .lg-item{opacity:0}.lg-css3.lg-slide-skew-ver .lg-item.lg-prev-slide{-moz-transform:skew(60deg,0deg) translate3d(0,-100%,0);-o-transform:skew(60deg,0deg) translate3d(0,-100%,0);-ms-transform:skew(60deg,0deg) translate3d(0,-100%,0);-webkit-transform:skew(60deg,0deg) translate3d(0,-100%,0);transform:skew(60deg,0deg) translate3d(0,-100%,0)}.lg-css3.lg-slide-skew-ver .lg-item.lg-next-slide{-moz-transform:skew(60deg,0deg) translate3d(0,100%,0);-o-transform:skew(60deg,0deg) translate3d(0,100%,0);-ms-transform:skew(60deg,0deg) translate3d(0,100%,0);-webkit-transform:skew(60deg,0deg) translate3d(0,100%,0);transform:skew(60deg,0deg) translate3d(0,100%,0)}.lg-css3.lg-slide-skew-ver .lg-item.lg-current{-moz-transform:skew(0deg,0deg) translate3d(0,0,0);-o-transform:skew(0deg,0deg) translate3d(0,0,0);-ms-transform:skew(0deg,0deg) translate3d(0,0,0);-webkit-transform:skew(0deg,0deg) translate3d(0,0,0);transform:skew(0deg,0deg) translate3d(0,0,0);opacity:1}.lg-css3.lg-slide-skew-ver .lg-item.lg-current,.lg-css3.lg-slide-skew-ver .lg-item.lg-next-slide,.lg-css3.lg-slide-skew-ver .lg-item.lg-prev-slide{-webkit-transition:-webkit-transform 1s cubic-bezier(0,0,.25,1) 0s,opacity .1s ease 0s;-moz-transition:-moz-transform 1s cubic-bezier(0,0,.25,1) 0s,opacity .1s ease 0s;-o-transition:-o-transform 1s cubic-bezier(0,0,.25,1) 0s,opacity .1s ease 0s;transition:transform 1s cubic-bezier(0,0,.25,1) 0s,opacity .1s ease 0s}.lg-css3.lg-slide-skew-ver-rev .lg-item{opacity:0}.lg-css3.lg-slide-skew-ver-rev .lg-item.lg-prev-slide{-moz-transform:skew(-60deg,0deg) translate3d(0,-100%,0);-o-transform:skew(-60deg,0deg) translate3d(0,-100%,0);-ms-transform:skew(-60deg,0deg) translate3d(0,-100%,0);-webkit-transform:skew(-60deg,0deg) translate3d(0,-100%,0);transform:skew(-60deg,0deg) translate3d(0,-100%,0)}.lg-css3.lg-slide-skew-ver-rev .lg-item.lg-next-slide{-moz-transform:skew(-60deg,0deg) translate3d(0,100%,0);-o-transform:skew(-60deg,0deg) translate3d(0,100%,0);-ms-transform:skew(-60deg,0deg) translate3d(0,100%,0);-webkit-transform:skew(-60deg,0deg) translate3d(0,100%,0);transform:skew(-60deg,0deg) translate3d(0,100%,0)}.lg-css3.lg-slide-skew-ver-rev .lg-item.lg-current{-moz-transform:skew(0deg,0deg) translate3d(0,0,0);-o-transform:skew(0deg,0deg) translate3d(0,0,0);-ms-transform:skew(0deg,0deg) translate3d(0,0,0);-webkit-transform:skew(0deg,0deg) translate3d(0,0,0);transform:skew(0deg,0deg) translate3d(0,0,0);opacity:1}.lg-css3.lg-slide-skew-ver-rev .lg-item.lg-current,.lg-css3.lg-slide-skew-ver-rev .lg-item.lg-next-slide,.lg-css3.lg-slide-skew-ver-rev .lg-item.lg-prev-slide{-webkit-transition:-webkit-transform 1s cubic-bezier(0,0,.25,1) 0s,opacity .1s ease 0s;-moz-transition:-moz-transform 1s cubic-bezier(0,0,.25,1) 0s,opacity .1s ease 0s;-o-transition:-o-transform 1s cubic-bezier(0,0,.25,1) 0s,opacity .1s ease 0s;transition:transform 1s cubic-bezier(0,0,.25,1) 0s,opacity .1s ease 0s}.lg-css3.lg-slide-skew-ver-cross .lg-item{opacity:0}.lg-css3.lg-slide-skew-ver-cross .lg-item.lg-prev-slide{-moz-transform:skew(0deg,20deg) translate3d(0,-100%,0);-o-transform:skew(0deg,20deg) translate3d(0,-100%,0);-ms-transform:skew(0deg,20deg) translate3d(0,-100%,0);-webkit-transform:skew(0deg,20deg) translate3d(0,-100%,0);transform:skew(0deg,20deg) translate3d(0,-100%,0)}.lg-css3.lg-slide-skew-ver-cross .lg-item.lg-next-slide{-moz-transform:skew(0deg,20deg) translate3d(0,100%,0);-o-transform:skew(0deg,20deg) translate3d(0,100%,0);-ms-transform:skew(0deg,20deg) translate3d(0,100%,0);-webkit-transform:skew(0deg,20deg) translate3d(0,100%,0);transform:skew(0deg,20deg) translate3d(0,100%,0)}.lg-css3.lg-slide-skew-ver-cross .lg-item.lg-current{-moz-transform:skew(0deg,0deg) translate3d(0,0,0);-o-transform:skew(0deg,0deg) translate3d(0,0,0);-ms-transform:skew(0deg,0deg) translate3d(0,0,0);-webkit-transform:skew(0deg,0deg) translate3d(0,0,0);transform:skew(0deg,0deg) translate3d(0,0,0);opacity:1}.lg-css3.lg-slide-skew-ver-cross .lg-item.lg-current,.lg-css3.lg-slide-skew-ver-cross .lg-item.lg-next-slide,.lg-css3.lg-slide-skew-ver-cross .lg-item.lg-prev-slide{-webkit-transition:-webkit-transform 1s cubic-bezier(0,0,.25,1) 0s,opacity .1s ease 0s;-moz-transition:-moz-transform 1s cubic-bezier(0,0,.25,1) 0s,opacity .1s ease 0s;-o-transition:-o-transform 1s cubic-bezier(0,0,.25,1) 0s,opacity .1s ease 0s;transition:transform 1s cubic-bezier(0,0,.25,1) 0s,opacity .1s ease 0s}.lg-css3.lg-slide-skew-ver-cross-rev .lg-item{opacity:0}.lg-css3.lg-slide-skew-ver-cross-rev .lg-item.lg-prev-slide{-moz-transform:skew(0deg,-20deg) translate3d(0,-100%,0);-o-transform:skew(0deg,-20deg) translate3d(0,-100%,0);-ms-transform:skew(0deg,-20deg) translate3d(0,-100%,0);-webkit-transform:skew(0deg,-20deg) translate3d(0,-100%,0);transform:skew(0deg,-20deg) translate3d(0,-100%,0)}.lg-css3.lg-slide-skew-ver-cross-rev .lg-item.lg-next-slide{-moz-transform:skew(0deg,-20deg) translate3d(0,100%,0);-o-transform:skew(0deg,-20deg) translate3d(0,100%,0);-ms-transform:skew(0deg,-20deg) translate3d(0,100%,0);-webkit-transform:skew(0deg,-20deg) translate3d(0,100%,0);transform:skew(0deg,-20deg) translate3d(0,100%,0)}.lg-css3.lg-slide-skew-ver-cross-rev .lg-item.lg-current{-moz-transform:skew(0deg,0deg) translate3d(0,0,0);-o-transform:skew(0deg,0deg) translate3d(0,0,0);-ms-transform:skew(0deg,0deg) translate3d(0,0,0);-webkit-transform:skew(0deg,0deg) translate3d(0,0,0);transform:skew(0deg,0deg) translate3d(0,0,0);opacity:1}.lg-css3.lg-slide-skew-ver-cross-rev .lg-item.lg-current,.lg-css3.lg-slide-skew-ver-cross-rev .lg-item.lg-next-slide,.lg-css3.lg-slide-skew-ver-cross-rev .lg-item.lg-prev-slide{-webkit-transition:-webkit-transform 1s cubic-bezier(0,0,.25,1) 0s,opacity .1s ease 0s;-moz-transition:-moz-transform 1s cubic-bezier(0,0,.25,1) 0s,opacity .1s ease 0s;-o-transition:-o-transform 1s cubic-bezier(0,0,.25,1) 0s,opacity .1s ease 0s;transition:transform 1s cubic-bezier(0,0,.25,1) 0s,opacity .1s ease 0s}.lg-css3.lg-lollipop .lg-item{opacity:0}.lg-css3.lg-lollipop .lg-item.lg-prev-slide{-webkit-transform:translate3d(-100%,0,0);transform:translate3d(-100%,0,0)}.lg-css3.lg-lollipop .lg-item.lg-next-slide{-moz-transform:translate3d(0,0,0) scale(.5);-o-transform:translate3d(0,0,0) scale(.5);-ms-transform:translate3d(0,0,0) scale(.5);-webkit-transform:translate3d(0,0,0) scale(.5);transform:translate3d(0,0,0) scale(.5)}.lg-css3.lg-lollipop .lg-item.lg-current{-webkit-transform:translate3d(0,0,0);transform:translate3d(0,0,0);opacity:1}.lg-css3.lg-lollipop .lg-item.lg-current,.lg-css3.lg-lollipop .lg-item.lg-next-slide,.lg-css3.lg-lollipop .lg-item.lg-prev-slide{-webkit-transition:-webkit-transform 1s cubic-bezier(0,0,.25,1) 0s,opacity .1s ease 0s;-moz-transition:-moz-transform 1s cubic-bezier(0,0,.25,1) 0s,opacity .1s ease 0s;-o-transition:-o-transform 1s cubic-bezier(0,0,.25,1) 0s,opacity .1s ease 0s;transition:transform 1s cubic-bezier(0,0,.25,1) 0s,opacity .1s ease 0s}.lg-css3.lg-lollipop-rev .lg-item{opacity:0}.lg-css3.lg-lollipop-rev .lg-item.lg-prev-slide{-moz-transform:translate3d(0,0,0) scale(.5);-o-transform:translate3d(0,0,0) scale(.5);-ms-transform:translate3d(0,0,0) scale(.5);-webkit-transform:translate3d(0,0,0) scale(.5);transform:translate3d(0,0,0) scale(.5)}.lg-css3.lg-lollipop-rev .lg-item.lg-next-slide{-webkit-transform:translate3d(100%,0,0);transform:translate3d(100%,0,0)}.lg-css3.lg-lollipop-rev .lg-item.lg-current{-webkit-transform:translate3d(0,0,0);transform:translate3d(0,0,0);opacity:1}.lg-css3.lg-lollipop-rev .lg-item.lg-current,.lg-css3.lg-lollipop-rev .lg-item.lg-next-slide,.lg-css3.lg-lollipop-rev .lg-item.lg-prev-slide{-webkit-transition:-webkit-transform 1s cubic-bezier(0,0,.25,1) 0s,opacity .1s ease 0s;-moz-transition:-moz-transform 1s cubic-bezier(0,0,.25,1) 0s,opacity .1s ease 0s;-o-transition:-o-transform 1s cubic-bezier(0,0,.25,1) 0s,opacity .1s ease 0s;transition:transform 1s cubic-bezier(0,0,.25,1) 0s,opacity .1s ease 0s}.lg-css3.lg-rotate .lg-item{opacity:0}.lg-css3.lg-rotate .lg-item.lg-prev-slide{-moz-transform:rotate(-360deg);-o-transform:rotate(-360deg);-ms-transform:rotate(-360deg);-webkit-transform:rotate(-360deg);transform:rotate(-360deg)}.lg-css3.lg-rotate .lg-item.lg-next-slide{-moz-transform:rotate(360deg);-o-transform:rotate(360deg);-ms-transform:rotate(360deg);-webkit-transform:rotate(360deg);transform:rotate(360deg)}.lg-css3.lg-rotate .lg-item.lg-current{-moz-transform:rotate(0);-o-transform:rotate(0);-ms-transform:rotate(0);-webkit-transform:rotate(0);transform:rotate(0);opacity:1}.lg-css3.lg-rotate .lg-item.lg-current,.lg-css3.lg-rotate .lg-item.lg-next-slide,.lg-css3.lg-rotate .lg-item.lg-prev-slide{-webkit-transition:-webkit-transform 1s cubic-bezier(0,0,.25,1) 0s,opacity .1s ease 0s;-moz-transition:-moz-transform 1s cubic-bezier(0,0,.25,1) 0s,opacity .1s ease 0s;-o-transition:-o-transform 1s cubic-bezier(0,0,.25,1) 0s,opacity .1s ease 0s;transition:transform 1s cubic-bezier(0,0,.25,1) 0s,opacity .1s ease 0s}.lg-css3.lg-rotate-rev .lg-item{opacity:0}.lg-css3.lg-rotate-rev .lg-item.lg-prev-slide{-moz-transform:rotate(360deg);-o-transform:rotate(360deg);-ms-transform:rotate(360deg);-webkit-transform:rotate(360deg);transform:rotate(360deg)}.lg-css3.lg-rotate-rev .lg-item.lg-next-slide{-moz-transform:rotate(-360deg);-o-transform:rotate(-360deg);-ms-transform:rotate(-360deg);-webkit-transform:rotate(-360deg);transform:rotate(-360deg)}.lg-css3.lg-rotate-rev .lg-item.lg-current{-moz-transform:rotate(0);-o-transform:rotate(0);-ms-transform:rotate(0);-webkit-transform:rotate(0);transform:rotate(0);opacity:1}.lg-css3.lg-rotate-rev .lg-item.lg-current,.lg-css3.lg-rotate-rev .lg-item.lg-next-slide,.lg-css3.lg-rotate-rev .lg-item.lg-prev-slide{-webkit-transition:-webkit-transform 1s cubic-bezier(0,0,.25,1) 0s,opacity .1s ease 0s;-moz-transition:-moz-transform 1s cubic-bezier(0,0,.25,1) 0s,opacity .1s ease 0s;-o-transition:-o-transform 1s cubic-bezier(0,0,.25,1) 0s,opacity .1s ease 0s;transition:transform 1s cubic-bezier(0,0,.25,1) 0s,opacity .1s ease 0s}.lg-css3.lg-tube .lg-item{opacity:0}.lg-css3.lg-tube .lg-item.lg-prev-slide{-moz-transform:scale3d(1,0,1) translate3d(-100%,0,0);-o-transform:scale3d(1,0,1) translate3d(-100%,0,0);-ms-transform:scale3d(1,0,1) translate3d(-100%,0,0);-webkit-transform:scale3d(1,0,1) translate3d(-100%,0,0);transform:scale3d(1,0,1) translate3d(-100%,0,0)}.lg-css3.lg-tube .lg-item.lg-next-slide{-moz-transform:scale3d(1,0,1) translate3d(100%,0,0);-o-transform:scale3d(1,0,1) translate3d(100%,0,0);-ms-transform:scale3d(1,0,1) translate3d(100%,0,0);-webkit-transform:scale3d(1,0,1) translate3d(100%,0,0);transform:scale3d(1,0,1) translate3d(100%,0,0)}.lg-css3.lg-tube .lg-item.lg-current{-moz-transform:scale3d(1,1,1) translate3d(0,0,0);-o-transform:scale3d(1,1,1) translate3d(0,0,0);-ms-transform:scale3d(1,1,1) translate3d(0,0,0);-webkit-transform:scale3d(1,1,1) translate3d(0,0,0);transform:scale3d(1,1,1) translate3d(0,0,0);opacity:1}.lg-css3.lg-tube .lg-item.lg-current,.lg-css3.lg-tube .lg-item.lg-next-slide,.lg-css3.lg-tube .lg-item.lg-prev-slide{-webkit-transition:-webkit-transform 1s cubic-bezier(0,0,.25,1) 0s,opacity .1s ease 0s;-moz-transition:-moz-transform 1s cubic-bezier(0,0,.25,1) 0s,opacity .1s ease 0s;-o-transition:-o-transform 1s cubic-bezier(0,0,.25,1) 0s,opacity .1s ease 0s;transition:transform 1s cubic-bezier(0,0,.25,1) 0s,opacity .1s ease 0s}.lg-outer.fb-comments .fb-comments{height:100%;overflow-y:auto;position:absolute;right:0;top:0;width:420px;z-index:99999;background:url(https://cdn.shortpixel.ai/client/q_glossy,ret_img/https://jaasfoundation.org/wp-content/plugins/goodlayers-core/plugins/skin-lightgallery/loading.gif) center center no-repeat #fff}.lg-outer.fb-comments .fb-comments.fb_iframe_widget{background-image:none}.lg-outer.fb-comments .fb-comments.fb_iframe_widget.fb_iframe_widget_loader{background:url(https://cdn.shortpixel.ai/client/q_glossy,ret_img/https://jaasfoundation.org/wp-content/plugins/goodlayers-core/plugins/skin-lightgallery/loading.gif) center center no-repeat #fff}.lg-outer.fb-comments .lg-toolbar{right:420px;width:auto}.lg-outer.fb-comments .lg-actions .lg-next{right:420px}.lg-outer.fb-comments .lg-item,.lg-outer.fb-comments .lg-item.lg-complete .lg-img-wrap,.lg-outer.fb-comments .lg-item.lg-complete .lg-video-cont{background-image:none}.lg-outer.fb-comments .lg-img-wrap,.lg-outer.fb-comments .lg-video-cont{padding-right:400px!important;background:url(https://cdn.shortpixel.ai/client/q_glossy,ret_img/https://jaasfoundation.org/wp-content/plugins/goodlayers-core/plugins/skin-lightgallery/loading.gif) center center no-repeat;background-position:calc((100% - 400px)/2) center}.lg-outer.fb-comments .lg-sub-html{padding:0;position:static}.lg-outer.fb-comments .lg-video-cont{max-width:1250px!important} .gdlr-core-page-builder-body{overflow:hidden;-webkit-font-smoothing:antialiased;-moz-osx-font-smoothing:grayscale}.gdlr-core-page-builder-body p{margin-top:0;margin-bottom:20px;font-size:inherit}.gdlr-core-page-builder-body .gdlr-core-no-p-space p{margin-bottom:0}.gdlr-core-page-builder-body ul{margin-top:0}.gdlr-core-page-builder-body img{max-width:100%;height:auto}.gdlr-core-page-builder-body a{text-decoration:none;transition:background .3s,color .3s,border-color .3s;-moz-transition:background .3s,color .3s,border-color .3s;-o-transition:background .3s,color .3s,border-color .3s;-webkit-transition:background .3s,color .3s,border-color .3s}.clear{display:block;clear:both;visibility:hidden;line-height:0;height:0;zoom:1}.clearfix{zoom:1}.clearfix:after{content:" ";display:block;clear:both;visibility:hidden;line-height:0;height:0}.gdlr-core-container{margin-left:auto;margin-right:auto}.gdlr-core-item-pdb{padding-bottom:30px}.gdlr-core-media-image{line-height:0;position:relative}.gdlr-core-media-video video{width:100%}.gdlr-core-left-align{text-align:left}.gdlr-core-center-align{text-align:center}.gdlr-core-right-align{text-align:right}.gdlr-core-content-container{padding-top:60px;padding-bottom:40px}.gdlr-core-line-height-0{line-height:0}.gdlr-core-column-10{float:left;width:16.6666%}.gdlr-core-column-12{float:left;width:20%}.gdlr-core-column-15{float:left;width:25%}.gdlr-core-column-20{float:left;width:33.3333%}.gdlr-core-column-24{float:left;width:40%}.gdlr-core-column-30{float:left;width:50%}.gdlr-core-column-36{float:left;width:60%}.gdlr-core-column-40{float:left;width:66.6666%}.gdlr-core-column-45{float:left;width:75%}.gdlr-core-column-48{float:left;width:80%}.gdlr-core-column-50{float:left;width:83.3333%}.gdlr-core-column-60{float:none;width:100%}.gdlr-core-column-first{clear:left}::placeholder{opacity:1}.gdlr-core-pbf-wrapper{padding:60px 0 30px;position:relative}.gdlr-core-pbf-wrapper.gdlr-core-wrapper-centering{padding-top:0;padding-bottom:0}.gdlr-core-pbf-wrapper-container,.gdlr-core-container-custom{margin-left:auto;margin-right:auto}.gdlr-core-pbf-wrapper-container-inner{position:relative}.gdlr-core-page-builder-wrapper .gdlr-core-pbf-wrapper-container-inner{width:100%}.gdlr-core-page-builder-wrapper-container-bg-image{position:absolute;top:0;right:0;left:0;bottom:0;background-size:cover;background-position:center}.gdlr-core-page-builder-wrapper-container-content{position:relative}.gdlr-core-pbf-column,.gdlr-core-pbf-column-content-margin{position:relative;transition:border-color .2s;-moz-transition:border-color .2s;-o-transition:border-color .2s;-webkit-transition:border-color .2s}.gdlr-core-pbf-column-link{position:absolute;top:0;right:0;bottom:0;left:0}.gdlr-core-pbf-column-content{position:relative;margin-left:auto;margin-right:auto;min-height:1px}.gdlr-core-pbf-element{clear:both}.gdlr-core-pbf-section:first-child{padding-top:60px}.gdlr-core-pbf-section:first-child:last-child{padding-bottom:30px}.gdlr-core-pbf-background{width:100%;height:100%;backface-visibility:hidden}.gdlr-core-pbf-background-wrap{position:absolute;top:0;right:0;bottom:0;left:0;overflow:hidden;z-index:-2;transition:border-color .3s,border-width .1s;-moz-transition:border-color .3s,border-width .1s;-o-transition:border-color .3s,border-width .1s;-webkit-transition:border-color .3s,border-width .1s}.gdlr-core-pbf-background-frame{position:absolute;top:0;right:0;bottom:0;left:0;transition:border-color .3s;-moz-transition:border-color .3s;-o-transition:border-color .3s;-webkit-transition:border-color .3s}.gdlr-core-pbf-background-video{pointer-events:none}.gdlr-core-pbf-background-video video{width:100%;height:100%}.gdlr-core-page-builder-wrapper-top-gradient{position:absolute;top:0;left:0;right:0}.gdlr-core-page-builder-wrapper-bottom-gradient{position:absolute;bottom:0;left:0;right:0}.gdlr-core-wrapper-bg-overlay{position:absolute;top:0;bottom:0;background-size:cover;background-repeat:no-repeat;background-position:center}.gdlr-core-wrapper-bg-overlay.gdlr-core-pos-left{left:0;right:50%}.gdlr-core-wrapper-bg-overlay.gdlr-core-pos-right{right:0;left:50%}@media only screen and (min-device-width :768px) and (max-device-width :1024px) and (orientation :landscape){.gdlr-core-pbf-background{background-attachment:scroll !important}}@media only screen and (min-device-width :768px) and (max-device-width :1024px) and (orientation :portrait){.gdlr-core-pbf-background{background-attachment:scroll !important}}.gdlr-core-pbf-wrapper-full-no-space .gdlr-core-item-pdlr{padding-left:0;padding-right:0}.gdlr-core-pbf-wrapper-full-no-space .gdlr-core-item-mglr{margin-left:0;margin-right:0}.gdlr-core-pbf-wrapper-full-no-space .gdlr-core-item-mgb{margin-bottom:0}.gdlr-core-pbf-wrapper-full-no-space .gdlr-core-block-item-title-wrap{margin-left:70px;margin-right:60px}.gdlr-core-pbf-wrapper-full-no-space .gdlr-core-pagination{padding-left:40px;padding-right:40px}.gdlr-core-pbf-wrapper-full-no-space .gdlr-core-twitter-item .gdlr-core-block-item-title-wrap{margin-left:0}.gdlr-core-pbf-sidebar-wrapper{clear:both;position:relative;overflow:hidden}.gdlr-core-pbf-sidebar-content{float:none;display:inline-block}.gdlr-core-sidebar-item,.gdlr-core-pbf-sidebar-content-inner{position:relative}.gdlr-core-pbf-sidebar-left{float:left}.gdlr-core-pbf-sidebar-right{float:right}.gdlr-core-pbf-sidebar-padding{padding-top:60px;padding-bottom:40px;position:relative}.gdlr-core-pbf-sidebar-left .gdlr-core-pbf-background-wrap{right:-1px}.gdlr-core-pbf-sidebar-right .gdlr-core-pbf-background-wrap{left:-1px}.gdlr-core-external-plugin-message{text-align:center;font-size:19px;padding:24px 15px 24px;background:#f7d8bc;color:#777}.gdlr-core-particle-bg{position:absolute;top:0;right:0;bottom:0;left:0}@media only screen and (max-width:999px){.gdlr-core-column-extend-left>.gdlr-core-pbf-background-wrap{margin-left:-50px}.gdlr-core-column-extend-right>.gdlr-core-pbf-background-wrap{margin-right:-50px}}@media only screen and (min-width:1000px) and (max-width:1170px){.gdlr-core-column-extend-left>.gdlr-core-pbf-background-wrap{margin-left:-100px}.gdlr-core-column-extend-right>.gdlr-core-pbf-background-wrap{margin-right:-100px}}@media only screen and (min-width:1171px) and (max-width:1400px){.gdlr-core-column-extend-left>.gdlr-core-pbf-background-wrap{margin-left:-200px}.gdlr-core-column-extend-right>.gdlr-core-pbf-background-wrap{margin-right:-200px}}@media only screen and (min-width:1401px) and (max-width:1600px){.gdlr-core-column-extend-left>.gdlr-core-pbf-background-wrap{margin-left:-300px}.gdlr-core-column-extend-right>.gdlr-core-pbf-background-wrap{margin-right:-300px}}@media only screen and (min-width:1601px) and (max-width:1800px){.gdlr-core-column-extend-left>.gdlr-core-pbf-background-wrap{margin-left:-400px}.gdlr-core-column-extend-right>.gdlr-core-pbf-background-wrap{margin-right:-400px}}@media only screen and (min-width:1801px){.gdlr-core-column-extend-left>.gdlr-core-pbf-background-wrap{margin-left:-500px}.gdlr-core-column-extend-right>.gdlr-core-pbf-background-wrap{margin-right:-500px}}.gdlr-core-fluid-video-wrapper{width:100%;position:relative;padding:0;overflow:hidden}.gdlr-core-fluid-video-wrapper iframe{position:absolute;top:0;left:0;width:100%;height:100%;background:#000}.gdlr-core-button{font-size:13px;font-weight:700;text-transform:uppercase;letter-spacing:.8px;padding:15px 33px;display:inline-block;-webkit-appearance:none;border-radius:27px;-moz-border-radius:27px;-webkit-border-radius:27px}.gdlr-core-button.gdlr-core-rectangle{border-radius:0;-moz-border-radius:0px;-webkit-border-radius:0px}.gdlr-core-button-with-border{border-width:1px;border-style:solid}.gdlr-core-button-full-width{display:block}.gdlr-core-button .gdlr-core-content{display:inline-block;vertical-align:middle}.gdlr-core-button i{vertical-align:middle;transition:color .3s;-moz-transition:color .3s;-o-transition:color .3s;-webkit-transition:color .3s}.gdlr-core-button i.gdlr-core-pos-right{margin-left:10px}.gdlr-core-button i.gdlr-core-pos-left{margin-right:10px}.gdlr-core-body .gdlr-core-button.gdlr-core-button-transparent,.gdlr-core-body .gdlr-core-button.gdlr-core-button-transparent:hover{background:0 0}.gdlr-core-body [data-skin] .gdlr-core-button.gdlr-core-button-transparent,.gdlr-core-body [data-skin] .gdlr-core-button.gdlr-core-button-transparent:hover{background:0 0}.gdlr-core-body .gdlr-core-column-pbf[data-skin] .gdlr-core-button.gdlr-core-button-transparent,.gdlr-core-body .gdlr-core-column-pbf[data-skin] .gdlr-core-button.gdlr-core-button-transparent:hover{background:0 0}.gdlr-core-body .gdlr-core-button.gdlr-core-button-bottom-border-on-text{position:relative;background:0 0}.gdlr-core-body .gdlr-core-button.gdlr-core-button-bottom-border-on-text:hover{background:0 0}.gdlr-core-button-bottom-border-on-text .gdlr-core-border-on-text{position:absolute;top:100%;left:0;right:0;margin-top:-10px;border-bottom-width:10px;border-bottom-style:solid}.gdlr-core-button-bottom-border-on-text .gdlr-core-content{position:relative}.gdlr-core-load-more-wrap .gdlr-core-load-more{font-size:12px;text-transform:uppercase;font-weight:700;cursor:pointer;letter-spacing:2px;padding:20px 50px;display:inline-block;margin-top:20px;margin-bottom:40px}.gdlr-core-portfolio-item-style-modern-no-space .gdlr-core-load-more{margin-top:50px;margin-bottom:5px}.gdlr-core-portfolio-item-style-modern-desc-no-space .gdlr-core-load-more{margin-top:60px}.gdlr-core-button-with-shadow{box-shadow:0px 10px 20px rgba(0,0,0,.15)}.gdlr-core-hover-box{position:relative;overflow:hidden;background:#fff;border-style:solid;border-width:0;transition:background .3s;-moz-transition:background .3s;-o-transition:background .3s;-webkit-transition:background .3s}.gdlr-core-hover-box .gdlr-core-hover-box-link{position:absolute;left:0;top:0;right:0;bottom:0}.gdlr-core-hover-box .gdlr-core-hover-box-content-wrap{padding:45px 30px 25px;position:relative}.gdlr-core-hover-box .gdlr-core-hover-box-title{font-size:22px;transition:color .2s;-moz-transition:color .2s;-o-transition:color .2s;-webkit-transition:color .2s}.gdlr-core-hover-box .gdlr-core-hover-box-content{font-size:17px;transition:color .2s;-moz-transition:color .2s;-o-transition:color .2s;-webkit-transition:color .2s}.gdlr-core-hover-box .gdlr-core-hover-box-text-link i{margin-left:10px}.gdlr-core-hover-box .gdlr-core-hover-box-text-link{font-weight:700}.gdlr-core-hover-box .gdlr-core-hover-box-thumbnail-inside{margin-bottom:25px}.gdlr-core-hover-box .gdlr-core-hover-box-bg{position:absolute;top:0;right:0;bottom:0;left:0;background-size:cover;transition:opacity .15s ease-out;-moz-transition:opacity .15s ease-out;-o-transition:opacity .15s ease-out;-webkit-transition:opacity .15s ease-out}.gdlr-core-hover-box .gdlr-core-hover-box-bg-hover{opacity:0;position:absolute;top:0;right:0;bottom:0;left:0;background-size:cover;transition:opacity .15s ease-out;-moz-transition:opacity .15s ease-out;-o-transition:opacity .15s ease-out;-webkit-transition:opacity .15s ease-out}.gdlr-core-hover-box:hover .gdlr-core-hover-box-bg-hover{opacity:1}.gdlr-core-hover-box-item .gdlr-core-flexslider .flex-control-nav{margin-top:45px}.gdlr-core-hover-box-item .gdlr-core-flexslider.gdlr-core-with-outer-frame-element .flex-viewport{padding-top:15px;margin-top:-15px;padding-left:15px;margin-left:-15px;padding-right:15px;margin-right:-15px;padding-bottom:15px;margin-bottom:-15px}.gdlr-core-hover-box.gdlr-core-move-up-with-shadow{transition:transform .15s ease-out,box-shadow .15s ease-out,border-color .3s ease-out,border-width .3s,background .3s;-moz-transition:transform .15s ease-out,-moz-box-shadow .15s ease-out,border-color .3s ease-out,border-width .3s,background .3s;-o-transition:transform .15s ease-out,-o-box-shadow .15s ease-out,border-color .3s ease-out,border-width .3s,background .3s;-webkit-transition:transform .15s ease-out,-webkit-box-shadow .15s ease-out,border-color .3s ease-out,border-width .3s,background .3s}.gdlr-core-hover-box-item.gdlr-core-style-left-image .gdlr-core-hover-box{padding:45px 30px 25px}.gdlr-core-hover-box-item.gdlr-core-style-left-image .gdlr-core-hover-box-thumbnail-top{width:50px;float:left;margin-right:30px}.gdlr-core-hover-box-item.gdlr-core-style-left-image .gdlr-core-hover-box-content-wrap{overflow:hidden;padding:0}.gdlr-core-input-wrap input,.gdlr-core-input-wrap textarea,.gdlr-core-input-wrap select{border-width:1px 1px 2px;border-style:solid}.gdlr-core-input-wrap input:focus,.gdlr-core-input-wrap textarea:focus,.gdlr-core-input-wrap select:focus{outline:none}.gdlr-core-input-wrap select,.gdlr-core-input-wrap select:focus,.gdlr-core-input-wrap input[type=date]{-webkit-appearance:none;-moz-appearance:none;appearance:none}.gdlr-core-input-wrap input[type=button],.gdlr-core-input-wrap input[type=submit],.gdlr-core-input-wrap input[type=reset]{font-size:13px;font-weight:700;text-transform:uppercase;letter-spacing:.8px;padding:15px 33px;display:inline-block;-webkit-appearance:none}.gdlr-core-input-wrap input[type=button],.gdlr-core-input-wrap input[type=submit],.gdlr-core-input-wrap input[type=reset]{border-width:0;border-style:solid;cursor:pointer;transition:background .3s,color .3s,border-color .3s;-moz-transition:background .3s,color .3s,border-color .3s;-o-transition:background .3s,color .3s,border-color .3s;-webkit-transition:background .3s,color .3s,border-color .3s}.gdlr-core-input-wrap input[type=button]:focus,.gdlr-core-input-wrap input[type=submit]:focus,.gdlr-core-input-wrap input[type=reset]:focus{outline:none}.gdlr-core-input-wrap input[type=button].gdlr-core-large,.gdlr-core-input-wrap input[type=submit].gdlr-core-large,.gdlr-core-input-wrap input[type=reset].gdlr-core-large{min-width:200px}.gdlr-core-input-wrap input[type=button].gdlr-core-small,.gdlr-core-input-wrap input[type=submit].gdlr-core-small,.gdlr-core-input-wrap input[type=reset].gdlr-core-small{font-size:13px;padding:14px 28px}.gdlr-core-input-wrap input[type=button].gdlr-core-full,.gdlr-core-input-wrap input[type=submit].gdlr-core-full,.gdlr-core-input-wrap input[type=reset].gdlr-core-full{width:100%}.gdlr-core-input-wrap input[type=button].gdlr-core-round-button,.gdlr-core-input-wrap input[type=submit].gdlr-core-round-button{border-radius:27px;-moz-border-radius:27px;-webkit-border-radius:27px}.gdlr-core-input-wrap input[type=button].gdlr-core-curve-button,.gdlr-core-input-wrap input[type=submit].gdlr-core-curve-button{border-radius:3px;-moz-border-radius:3px;-webkit-border-radius:3px}.gdlr-core-input-wrap input[type=submit].gdlr-core-button-transparent{background:0 0}.gdlr-core-input-wrap input[type=submit].gdlr-core-button-with-border{border-width:2px;border-style:solid}.gdlr-core-input-wrap.gdlr-core-round input,.gdlr-core-input-wrap.gdlr-core-round textarea,.gdlr-core-input-wrap.gdlr-core-round select,.gdlr-core-input-wrap.gdlr-core-round input[type=button],.gdlr-core-input-wrap.gdlr-core-round input[type=submit],.gdlr-core-input-wrap.gdlr-core-round input[type=reset]{border-radius:3px;-moz-border-radius:3px;-webkit-border-radius:3px}.gdlr-core-input-wrap.gdlr-core-with-column{margin-left:-7px;margin-right:-7px}.gdlr-core-input-wrap [class^=gdlr-core-column-]{padding-left:7px;padding-right:7px;margin-bottom:14px}.gdlr-core-input-wrap.gdlr-core-full-width input:not([type=button]):not([type=reset]):not([type=submit]):not([type=file]):not([type=checkbox]):not([type=radio]),.gdlr-core-input-wrap.gdlr-core-full-width textarea,.gdlr-core-input-wrap.gdlr-core-full-width select{width:100%;display:block}.gdlr-core-input-wrap.gdlr-core-no-border input:not([type=button]):not([type=submit]):not([type=file]),.gdlr-core-input-wrap.gdlr-core-no-border textarea,.gdlr-core-input-wrap.gdlr-core-no-border select{border:none}.gdlr-core-input-wrap.gdlr-core-bottom-border input:not([type=button]):not([type=submit]):not([type=file]),.gdlr-core-input-wrap.gdlr-core-bottom-border textarea,.gdlr-core-input-wrap.gdlr-core-bottom-border select{padding-left:0;padding-right:0;font-size:16px;border-width:0 0 2px;background:0 0}.gdlr-core-input-wrap.gdlr-core-bottom-border{margin-left:-20px;margin-right:-20px}.gdlr-core-input-wrap.gdlr-core-bottom-border [class^=gdlr-core-column-]{padding-left:20px;padding-right:20px}.gdlr-core-input-wrap.gdlr-core-large input:not([type=button]):not([type=submit]):not([type=file]),.gdlr-core-input-wrap.gdlr-core-large select{font-size:15px;padding:15px 22px}.gdlr-core-input-wrap.gdlr-core-large textarea{font-size:15px;padding:18px 22px;height:120px}.gdlr-core-input-wrap.gdlr-core-small.gdlr-core-with-column{margin-left:-5px;margin-right:-5px}.gdlr-core-input-wrap.gdlr-core-small [class^=gdlr-core-column-]{padding-left:6px;padding-right:6px}.gdlr-core-input-wrap.gdlr-core-small input:not([type=button]):not([type=reset]):not([type=submit]):not([type=file]):not([type=checkbox]):not([type=radio]),.gdlr-core-input-wrap.gdlr-core-small textarea,.gdlr-core-input-wrap.gdlr-core-small select{margin-bottom:12px}.gdlr-core-input-wrap.gdlr-core-small input:not([type=button]):not([type=submit]):not([type=file]){font-size:13px;padding:12px 18px}.gdlr-core-input-wrap.gdlr-core-small textarea,.gdlr-core-input-wrap.gdlr-core-small select{font-size:13px;padding:12px 18px;height:120px}.gdlr-core-input-wrap.gdlr-core-dark-transparent-style input:not([type=button]):not([type=reset]):not([type=submit]):not([type=file]):not([type=checkbox]):not([type=radio]),.gdlr-core-input-wrap.gdlr-core-dark-transparent-style textarea,.gdlr-core-input-wrap.gdlr-core-dark-transparent-style select{background:rgba(49,49,49,.8);color:#adadad}.gdlr-core-input-wrap.gdlr-core-dark-transparent-style ::-webkit-input-placeholder{color:#adadad}.gdlr-core-input-wrap.gdlr-core-dark-transparent-style ::-moz-placeholder{color:#adadad}.gdlr-core-input-wrap.gdlr-core-dark-transparent-style :-ms-input-placeholder{color:#adadad}.gdlr-core-input-wrap.gdlr-core-dark-transparent-style :-moz-placeholder{color:#adadad}.gdlr-core-pagination a{cursor:pointer}.gdlr-core-pagination a.gdlr-core-active{cursor:default}.gdlr-core-pagination a,.gdlr-core-pagination span{white-space:nowrap;font-weight:700}.gdlr-core-pagination a.prev:before{content:"\f104";font-family:fontAwesome;line-height:1}.gdlr-core-pagination a.next:before{content:"\f105";font-family:fontAwesome;line-height:1}.gdlr-core-pagination.gdlr-core-with-border a,.gdlr-core-pagination.gdlr-core-with-border span{background:0 0;border-width:2px;border-style:solid}.gdlr-core-pagination.gdlr-core-with-border a.gdlr-core-active,.gdlr-core-pagination.gdlr-core-with-border a:hover{background:0 0}.gdlr-core-page-builder-body [data-skin] .gdlr-core-pagination.gdlr-core-with-border a,.gdlr-core-page-builder-body [data-skin] .gdlr-core-pagination.gdlr-core-with-border span,.gdlr-core-page-builder-body [data-skin] .gdlr-core-pagination.gdlr-core-with-border a.gdlr-core-active,.gdlr-core-page-builder-body [data-skin] .gdlr-core-pagination.gdlr-core-with-border a:hover{background:0 0}.gdlr-core-pagination.gdlr-core-style-plain a,.gdlr-core-pagination.gdlr-core-style-plain span{background:0 0;margin-left:15px}.gdlr-core-pagination.gdlr-core-style-plain a.gdlr-core-active,.gdlr-core-pagination.gdlr-core-style-plain a:hover{background:0 0}.gdlr-core-pagination.gdlr-core-style-plain a:before,.gdlr-core-pagination.gdlr-core-style-plain span:before{content:"/ ";margin-right:15px}.gdlr-core-pagination.gdlr-core-style-plain a:first-child,.gdlr-core-pagination.gdlr-core-style-plain span:first-child{margin-left:0}.gdlr-core-pagination.gdlr-core-style-plain a:first-child:before,.gdlr-core-pagination.gdlr-core-style-plain span:first-child:before{display:none}.gdlr-core-page-builder-body [data-skin] .gdlr-core-pagination.gdlr-core-style-plain a,.gdlr-core-page-builder-body [data-skin] .gdlr-core-pagination.gdlr-core-style-plain span,.gdlr-core-page-builder-body [data-skin] .gdlr-core-pagination.gdlr-core-style-plain a.gdlr-core-active,.gdlr-core-page-builder-body [data-skin] .gdlr-core-pagination.gdlr-core-style-plain a:hover{background:0 0}.gdlr-core-pagination.gdlr-core-style-rectangle a,.gdlr-core-pagination.gdlr-core-style-rectangle span{display:inline-block;font-size:12px;padding:9px 14px;margin-right:1px}.gdlr-core-pagination.gdlr-core-style-rectangle.gdlr-core-with-border a,.gdlr-core-pagination.gdlr-core-style-rectangle.gdlr-core-with-border span{padding:7px 12px}.gdlr-core-pagination.gdlr-core-style-round a,.gdlr-core-pagination.gdlr-core-style-round span{display:inline-block;font-size:14px;padding:9px 14px;margin-right:3px;border-radius:3px;-moz-border-radius:3px;-webkit-border-radius:3px}.gdlr-core-pagination.gdlr-core-style-round.gdlr-core-with-border a,.gdlr-core-pagination.gdlr-core-style-round.gdlr-core-with-border span{padding:7px 12px;line-height:21px}.gdlr-core-pagination.gdlr-core-style-circle a,.gdlr-core-pagination.gdlr-core-style-circle span{display:inline-block;width:45px;height:45px;line-height:45px;font-size:12px;margin-right:4px;text-align:center;border-radius:50%;-moz-border-radius:50%;-webkit-border-radius:50%}.gdlr-core-pagination.gdlr-core-style-circle.gdlr-core-with-border a,.gdlr-core-pagination.gdlr-core-style-circle.gdlr-core-with-border span{line-height:41px}.gdlr-core-filterer-wrap{margin-bottom:50px;position:relative}.gdlr-core-filterer-wrap.gdlr-core-style-text{font-size:14px;font-weight:700;text-transform:uppercase;letter-spacing:.5px}.gdlr-core-filterer-wrap.gdlr-core-style-text .gdlr-core-filterer{margin:0 18px}.gdlr-core-filterer-wrap.gdlr-core-style-text .gdlr-core-filterer:first-child{margin-left:0}.gdlr-core-filterer-wrap.gdlr-core-style-text .gdlr-core-filterer:last-child{margin-right:0}.gdlr-core-page-builder-body [data-skin] .gdlr-core-filterer-wrap.gdlr-core-style-text .gdlr-core-button-color{background:0 0}.gdlr-core-filterer-wrap.gdlr-core-style-button a{display:inline-block;padding:10px 20px;background:#f1f1f1;font-size:12px;font-weight:700;text-transform:uppercase;margin:0 4px;letter-spacing:1px;border-radius:3px;-webkit-border-radius:3px;-moz-border-radius:3px}.gdlr-core-filterer-wrap.gdlr-core-style-button a:first-child{margin-left:0}.gdlr-core-filterer-wrap.gdlr-core-style-button a:last-child{margin-right:0}.gdlr-core-filterer-wrap.gdlr-core-style-button a.gdlr-core-active{cursor:default}.gdlr-core-filterer-slide-bar{position:absolute;bottom:-6px;border-bottom-width:1px;border-bottom-style:solid;border-color:#000}.gdlr-core-filterer-wrap.gdlr-core-round-slide-bar .gdlr-core-filterer-slide-bar{border-bottom:0;bottom:-8px}.gdlr-core-filterer-wrap.gdlr-core-round-slide-bar .gdlr-core-filterer-slide-bar:before{display:block;content:" ";width:8px;height:8px;margin:0 auto;border-radius:4px}.gdlr-core-pbf-wrapper-full-no-space .gdlr-core-filterer-wrap{padding-left:50px;padding-right:50px}.gdlr-core-price-list-item .gdlr-core-price-list{line-height:1.2;margin-bottom:18px}.gdlr-core-price-list-item .gdlr-core-price-list-title{float:left;margin-right:20px}.gdlr-core-price-list-item .gdlr-core-price-list-price{float:right;margin-left:20px}.gdlr-core-price-list-item .gdlr-core-price-list-caption{margin-top:10px}.gdlr-core-price-list-item .gdlr-core-price-list-divider{border-width:0 0 1px;border-bottom-style:solid;overflow:hidden}.gdlr-core-price-list-item .gdlr-core-price-list-divider:before{content:"1";visibility:hidden;display:block;margin-bottom:-5px}.gdlr-core-price-table-item .gdlr-core-price-table-tab-title-wrap{text-align:center;margin-bottom:60px}.gdlr-core-price-table-item .gdlr-core-price-table-tab-title-inner{display:inline-block;line-height:1;padding:5px;border-width:1px;border-style:solid;border-radius:30px;-moz-border-radius:30px;-webkit-border-radius:30px}.gdlr-core-price-table-item .gdlr-core-price-table-tab-title{padding:16px 43px;display:inline-block;cursor:pointer;font-weight:600;border-radius:30px;-moz-border-radius:30px;-webkit-border-radius:30px;transition:background .3s,color .3s;-moz-transition:background .3s,color .3s;-o-transition:background .3s,color .3s;-webkit-transition:background .3s,color .3s}.gdlr-core-price-table-item .gdlr-core-price-table-tab-title.gdlr-core-active{background:#000;color:#fff}.gdlr-core-price-table-item .gdlr-core-price-table-tab-content{display:none}.gdlr-core-price-table-item .gdlr-core-price-table-tab-content.gdlr-core-active{display:block}.gdlr-core-price-table-item .gdlr-core-price-table{text-align:center;margin:45px 5px 0;overflow:hidden}.gdlr-core-price-table .gdlr-core-price-table-head{padding:33px 20px;margin-right:-1px}.gdlr-core-price-table .gdlr-core-price-table-image{margin-bottom:32px;margin-top:20px}.gdlr-core-price-table .gdlr-core-price-table-icon{font-size:51px;line-height:1;margin-bottom:32px;margin-top:20px}.gdlr-core-price-table .gdlr-core-price-table-title{font-size:17px;font-weight:700;text-transform:uppercase;letter-spacing:1px;margin-bottom:6px}.gdlr-core-price-table .gdlr-core-price-table-caption{font-size:14px}.gdlr-core-price-table .gdlr-core-price-table-content-wrap{padding-bottom:10px}.gdlr-core-price-table .gdlr-core-price-table-content{padding:10px 20px}.gdlr-core-price-table .gdlr-core-price-table-button{margin:35px 20px}.gdlr-core-price-table .gdlr-core-price-table-price{line-height:1;padding:25px 20px 40px}.gdlr-core-price-table .gdlr-core-price-prefix{font-size:25px;vertical-align:super}.gdlr-core-price-table .gdlr-core-price-table-price-number{font-size:60px;font-weight:300;margin:0 8px;vertical-align:middle}.gdlr-core-price-table .gdlr-core-price-suffix{font-size:17px;vertical-align:bottom}.gdlr-core-price-table .gdlr-core-price-table-button.gdlr-core-button-with-border{border-radius:30px;border-width:2px}.gdlr-core-price-table .gdlr-core-price-table-button.gdlr-core-button-transparent{background:0 0 !important}.gdlr-core-price-table-item .gdlr-core-price-table.gdlr-core-active{margin-top:0;box-shadow:0px 1px 15px rgba(0,0,0,.2);-moz-box-shadow:0px 1px 15px rgba(0,0,0,.2);-webkit-box-shadow:0px 1px 15px rgba(0,0,0,.2)}.gdlr-core-price-table.gdlr-core-active .gdlr-core-price-table-head{padding:34px 20px 26px}.gdlr-core-price-table.gdlr-core-active .gdlr-core-price-table-icon{font-size:70px}.gdlr-core-price-table.gdlr-core-active .gdlr-core-price-prefix{font-size:34px;font-weight:500}.gdlr-core-price-table.gdlr-core-active .gdlr-core-price-table-price-number{font-size:72px;font-weight:400}.gdlr-core-price-table.gdlr-core-active .gdlr-core-price-table-price{padding:35px 20px 50px}.gdlr-core-price-table.gdlr-core-active .gdlr-core-price-table-content-wrap{padding-bottom:30px}.gdlr-core-price-list-shortcode ul{margin:0 -20px;list-style:none}.gdlr-core-price-list-shortcode ul li{padding:0 20px;margin-bottom:16px}.gdlr-core-price-list-shortcode ul li i{display:inline-block;width:25px;margin-right:8px}.gdlr-core-price-list-shortcode.gdlr-core-with-divider ul li{padding:14px 20px;border-bottom-width:1px;border-bottom-style:solid;margin-bottom:0}.gdlr-core-space-shortcode{display:block}.gdlr-core-price-table-item.gdlr-core-style-2 .gdlr-core-price-table{text-align:left;overflow:hidden;border-radius:10px;-moz-border-radius:10px;-webkit-border-radius:10px}.gdlr-core-price-table-item.gdlr-core-style-2 .gdlr-core-price-table{margin:0 15px}.gdlr-core-price-table-item.gdlr-core-style-2 .gdlr-core-price-table-price-number{font-size:52px;font-weight:500;display:inline-block;margin:0 0 -9px}.gdlr-core-price-table-item.gdlr-core-style-2 .gdlr-core-price-suffix{font-size:14px}.gdlr-core-price-table-item.gdlr-core-style-2 .gdlr-core-price-table-icon{margin-top:0;font-size:51px}.gdlr-core-price-table-item.gdlr-core-style-2 .gdlr-core-price-table-title{font-size:22px;text-transform:none;font-weight:500}.gdlr-core-price-table-item.gdlr-core-style-2 .gdlr-core-price-table-head{padding:50px 35px 10px;background:0 0 !important}.gdlr-core-price-table-item.gdlr-core-style-2 .gdlr-core-price-table-price{padding:0 35px 10px;background:0 0 !important}.gdlr-core-price-table-item.gdlr-core-style-2 .gdlr-core-price-table-button{margin:35px}.gdlr-core-price-table-item.gdlr-core-style-2 .gdlr-core-price-table-content-wrap{padding-bottom:40px}.gdlr-core-price-table-item.gdlr-core-style-2 .gdlr-core-price-table-content{text-align:left;padding:45px 35px 10px}.gdlr-core-price-table-item.gdlr-core-style-2 .gdlr-core-price-table-content ul{margin-left:0;list-style:none;margin-bottom:0}.gdlr-core-price-table-item.gdlr-core-style-2 .gdlr-core-price-table-content ul li{font-size:18px;font-weight:500;margin-bottom:0;padding-bottom:16px;padding-left:0;padding-right:0}.gdlr-core-price-table-item.gdlr-core-style-2 .gdlr-core-price-table-button{font-weight:600;letter-spacing:1.5px;margin-bottom:10px;border-radius:5px;-moz-border-radius:5px;-webkit-border-radius:5px}.gdlr-core-price-table-item.gdlr-core-style-2 .gdlr-core-price-table-button.gdlr-core-button-with-border{border-radius:30px}.gdlr-core-price-table-item.gdlr-core-style-2 .gdlr-core-price-table{box-shadow:0px 1px 15px rgba(0,0,0,.2);-moz-box-shadow:0px 1px 15px rgba(0,0,0,.2);-webkit-box-shadow:0px 1px 15px rgba(0,0,0,.2)}.gdlr-core-page-builder-body blockquote{margin:0}.gdlr-core-blockquote-item .gdlr-core-blockquote-item-quote{line-height:1}.gdlr-core-blockquote-item .gdlr-core-blockquote-item-content-wrap{overflow:hidden}.gdlr-core-blockquote-item .gdlr-core-blockquote-item-content{font-style:italic}.gdlr-core-blockquote-item .gdlr-core-blockquote-item-author:before{content:"-";margin-right:4px}.gdlr-core-blockquote-item .gdlr-core-blockquote-item-author{font-style:italic;font-weight:700}.gdlr-core-blockquote-item .gdlr-core-blockquote-item-author-position{font-weight:400}.gdlr-core-blockquote-item .gdlr-core-blockquote-item-author-position:before{content:"/";margin:0 9px}.gdlr-core-blockquote-item.gdlr-core-left-align .gdlr-core-blockquote-item-quote{float:left}.gdlr-core-blockquote-item.gdlr-core-right-align .gdlr-core-blockquote-item-quote{float:right}.gdlr-core-blockquote-item.gdlr-core-small-size .gdlr-core-blockquote-item-quote{font-size:80px;margin-top:-5px}.gdlr-core-blockquote-item.gdlr-core-small-size .gdlr-core-blockquote-item-content{font-size:14px}.gdlr-core-blockquote-item.gdlr-core-small-size .gdlr-core-blockquote-item-author{font-size:13px;margin-top:26px}.gdlr-core-blockquote-item.gdlr-core-small-size.gdlr-core-center-align .gdlr-core-blockquote-item-quote{margin-bottom:-10px}.gdlr-core-blockquote-item.gdlr-core-small-size.gdlr-core-left-align .gdlr-core-blockquote-item-quote{margin-right:34px}.gdlr-core-blockquote-item.gdlr-core-small-size.gdlr-core-right-align .gdlr-core-blockquote-item-quote{margin-left:34px}.gdlr-core-blockquote-item.gdlr-core-medium-size .gdlr-core-blockquote-item-quote{font-size:100px;margin-top:-8px}.gdlr-core-blockquote-item.gdlr-core-medium-size .gdlr-core-blockquote-item-content{font-size:16px}.gdlr-core-blockquote-item.gdlr-core-medium-size .gdlr-core-blockquote-item-author{font-size:14px;margin-top:28px}.gdlr-core-blockquote-item.gdlr-core-medium-size.gdlr-core-center-align .gdlr-core-blockquote-item-quote{margin-bottom:-16px}.gdlr-core-blockquote-item.gdlr-core-medium-size.gdlr-core-left-align .gdlr-core-blockquote-item-quote{margin-right:37px}.gdlr-core-blockquote-item.gdlr-core-medium-size.gdlr-core-right-align .gdlr-core-blockquote-item-quote{margin-left:37px}.gdlr-core-blockquote-item.gdlr-core-large-size .gdlr-core-blockquote-item-quote{font-size:120px;margin-top:-10px}.gdlr-core-blockquote-item.gdlr-core-large-size .gdlr-core-blockquote-item-content{font-size:18px}.gdlr-core-blockquote-item.gdlr-core-large-size .gdlr-core-blockquote-item-author{font-size:16px;margin-top:30px}.gdlr-core-blockquote-item.gdlr-core-large-size.gdlr-core-center-align .gdlr-core-blockquote-item-quote{margin-bottom:-22px}.gdlr-core-blockquote-item.gdlr-core-large-size.gdlr-core-left-align .gdlr-core-blockquote-item-quote{margin-right:40px}.gdlr-core-blockquote-item.gdlr-core-large-size.gdlr-core-right-align .gdlr-core-blockquote-item-quote{margin-left:40px}.gdlr-core-columnize-item .gdlr-core-columnize-item-content{column-count:3;-moz-column-count:3;-webkit-column-count:3;column-gap:60px;-moz-column-gap:60px;-webkit-column-gap:60px;column-rule-width:1px;-moz-column-rule-width:1px;-webkit-column-rule-width:1px;column-rule-style:solid;-moz-column-rule-style:solid;-webkit-column-rule-style:solid}.gdlr-core-column-service-item .gdlr-core-column-service-title{font-size:14px;line-height:1.55;font-weight:600;text-transform:uppercase;margin-bottom:0}.gdlr-core-column-service-item .gdlr-core-column-service-caption{font-size:14px;font-style:italic;margin-top:5px}.gdlr-core-column-service-item .gdlr-core-column-service-content{font-size:15px}.gdlr-core-column-service-item .gdlr-core-column-service-read-more{font-size:14px;font-style:italic;display:inline-block}.gdlr-core-column-service-item .gdlr-core-column-service-read-more i{margin-left:15px;vertical-align:middle;display:inline-block}.gdlr-core-column-service-item .gdlr-core-column-service-media.gdlr-core-media-icon{line-height:1}.gdlr-core-column-service-item .gdlr-core-column-service-media.gdlr-core-media-icon i{font-size:30px}.gdlr-core-column-service-item .gdlr-core-column-service-media.gdlr-core-media-icon.gdlr-core-icon-style-round i{line-height:30px;width:30px;padding:17px;text-align:center;display:inline-block;box-sizing:content-box;-moz-box-sizing:content-box;-webkit-box-sizing:content-box;border-radius:50%;border-radius:50%;border-radius:50%}.gdlr-core-column-service-item .gdlr-core-column-service-media.gdlr-core-character{font-size:30px;line-height:1;font-weight:700}.gdlr-core-column-service-item.gdlr-core-center-align .gdlr-core-column-service-title-wrap{margin-bottom:15px}.gdlr-core-column-service-item.gdlr-core-center-align .gdlr-core-column-service-media{margin-bottom:28px;display:inline-block}.gdlr-core-column-service-item.gdlr-core-column-service-icon-top .gdlr-core-column-service-title-wrap{margin-bottom:20px}.gdlr-core-column-service-item.gdlr-core-column-service-icon-top .gdlr-core-column-service-media{margin-bottom:28px;display:inline-block}.gdlr-core-column-service-icon-left .gdlr-core-column-service-content-wrapper{overflow:hidden}.gdlr-core-column-service-icon-left .gdlr-core-column-service-title-wrap{margin-bottom:16px}.gdlr-core-column-service-icon-left .gdlr-core-column-service-media{max-width:30%}.gdlr-core-column-service-icon-left.gdlr-core-left-align .gdlr-core-column-service-media{float:left;margin-right:25px}.gdlr-core-column-service-icon-left.gdlr-core-right-align .gdlr-core-column-service-media{float:right;margin-left:25px}.gdlr-core-column-service-icon-left.gdlr-core-no-caption .gdlr-core-column-service-title-wrap{padding-top:5px}.gdlr-core-column-service-icon-left.gdlr-core-with-caption .gdlr-core-column-service-media.gdlr-core-media-icon{margin-top:7px}.gdlr-core-column-service-icon-left-title .gdlr-core-column-service-title-wrap{overflow:hidden;margin-bottom:18px}.gdlr-core-column-service-icon-left-title .gdlr-core-column-service-content{clear:both}.gdlr-core-column-service-icon-left-title .gdlr-core-column-service-media{margin-bottom:18px;max-width:30%}.gdlr-core-column-service-icon-left-title.gdlr-core-left-align .gdlr-core-column-service-media{float:left;margin-right:25px}.gdlr-core-column-service-icon-left-title.gdlr-core-right-align .gdlr-core-column-service-media{float:right;margin-left:25px}.gdlr-core-column-service-icon-left-title.gdlr-core-no-caption .gdlr-core-column-service-title-wrap{padding-top:5px}.gdlr-core-column-service-icon-left-title.gdlr-core-with-caption .gdlr-core-column-service-media.gdlr-core-media-icon{margin-top:7px}.gdlr-core-alert-box-item .gdlr-core-alert-box-item-inner{border-style:solid;padding:34px 42px 29px;position:relative}.gdlr-core-alert-box-item .gdlr-core-alert-box-remove{position:absolute;right:12px;top:12px;line-height:1;cursor:pointer}.gdlr-core-alert-box-item .gdlr-core-alert-box-item-icon{font-size:22px;width:43px}.gdlr-core-alert-box-item .gdlr-core-alert-box-item-title{font-size:14px;line-height:34px;margin-bottom:0;text-transform:uppercase;letter-spacing:1.2px}.gdlr-core-alert-box-item .gdlr-core-alert-box-item-head{margin-bottom:18px}.gdlr-core-alert-box-item.gdlr-core-left-align .gdlr-core-alert-box-item-icon{float:left}.gdlr-core-alert-box-item.gdlr-core-left-align .gdlr-core-alert-box-item-content{padding-left:43px}.gdlr-core-alert-box-item.gdlr-core-right-align .gdlr-core-alert-box-item-icon{float:right}.gdlr-core-alert-box-item.gdlr-core-right-align .gdlr-core-alert-box-item-content{padding-right:43px}.gdlr-core-alert-box-item.gdlr-core-center-align .gdlr-core-alert-box-item-title{display:inline-block}.gdlr-core-alert-box-item.gdlr-core-center-align .gdlr-core-alert-box-item-icon{display:inline-block;text-align:left;vertical-align:middle}.gdlr-core-alert-box-item.gdlr-core-no-icon .gdlr-core-alert-box-item-content{padding-left:0;padding-right:0}.gdlr-core-flipbox-item .gdlr-core-flipbox-item-icon{font-size:35px;margin-bottom:30px;margin-top:5px;display:inline-block}.gdlr-core-flipbox-item .gdlr-core-flipbox-item-image{margin-bottom:37px}.gdlr-core-flipbox-item .gdlr-core-flipbox-item-title{font-size:22px;font-weight:700;margin-bottom:10px}.gdlr-core-flipbox-item .gdlr-core-flipbox-title-divider{width:23px;border-bottom-width:3px;border-bottom-style:solid;margin:16px auto 12px}.gdlr-core-flipbox-item .gdlr-core-flipbox-item-caption{font-size:15px}.gdlr-core-flipbox-item .gdlr-core-flipbox-item-content{font-size:15px;margin-top:21px}.gdlr-core-flipbox-item .gdlr-core-flipbox-link{position:absolute;top:0;right:0;bottom:0;left:0;background:rgba(0,0,0,0)}.gdlr-core-flipbox .gdlr-core-flipbox-content{position:relative}.gdlr-core-flipbox .gdlr-core-flipbox-background{position:absolute;top:0;right:0;bottom:0;left:0;background-position:center;background-size:cover}.gdlr-core-flipbox .gdlr-core-flipbox-frame{position:absolute;margin:20px;top:0;right:0;bottom:0;left:0;border-style:solid;border-width:5px;border-radius:3px;-moz-border-radius:3px;-webkit-border-radius:3px}.gdlr-core-flipbox .gdlr-core-flipbox-front,.gdlr-core-flipbox .gdlr-core-flipbox-back{width:100%;overflow:hidden;position:relative}.gdlr-core-flipbox .gdlr-core-flipbox-back{display:none}.gdlr-core-flipbox.gdlr-core-after-init .gdlr-core-flipbox-back{display:block}.gdlr-core-flipbox .gdlr-core-flipbox-front,.gdlr-core-flipbox .gdlr-core-flipbox-back{padding:50px 40px 40px}.gdlr-core-flipbox .gdlr-core-flipbox-front.gdlr-core-flipbox-type-outer,.gdlr-core-flipbox .gdlr-core-flipbox-back.gdlr-core-flipbox-type-outer{border-width:5px;border-style:solid;border-radius:3px;-moz-border-radius:3px;-webkit-border-radius:3px}.gdlr-core-flipbox-item .gdlr-core-icon-left .gdlr-core-flipbox-content-wrap{overflow:hidden}.gdlr-core-flipbox-item .gdlr-core-icon-left .gdlr-core-flipbox-item-icon,.gdlr-core-flipbox-item .gdlr-core-icon-left .gdlr-core-flipbox-item-image{float:left;margin-right:30px}.gdlr-core-feature-box-item .gdlr-core-feature-box{position:relative;overflow:hidden;padding:50px 40px 40px}.gdlr-core-feature-box-item .gdlr-core-feature-box-content{position:relative}.gdlr-core-feature-box-item .gdlr-core-feature-box-item-icon{font-size:35px;margin-bottom:30px;margin-top:5px;display:inline-block}.gdlr-core-feature-box-item .gdlr-core-feature-box-item-image{margin-bottom:37px}.gdlr-core-feature-box-item .gdlr-core-feature-box-item-title{font-size:22px;font-weight:700;margin-bottom:10px}.gdlr-core-feature-box-item .gdlr-core-feature-box-item-caption{font-size:15px;margin-bottom:18px}.gdlr-core-feature-box-item .gdlr-core-feature-box-item-content{font-size:15px}.gdlr-core-feature-box-item .gdlr-core-feature-box-background{position:absolute;top:0;right:0;bottom:0;left:0;background-position:center;background-size:cover}.gdlr-core-feature-box-item .gdlr-core-feature-box-frame{position:absolute;margin:20px;top:0;right:0;bottom:0;left:0;border-style:solid;border-width:5px;border-radius:3px;-moz-border-radius:3px;-webkit-border-radius:3px}.gdlr-core-feature-box-item .gdlr-core-feature-box-link{position:absolute;top:0;right:0;bottom:0;left:0;background:rgba(0,0,0,0)}.gdlr-core-feature-box-item .gdlr-core-feature-box.gdlr-core-feature-box-type-outer{border-width:5px;border-style:solid;border-radius:3px;-moz-border-radius:3px;-webkit-border-radius:3px}.gdlr-core-promo-box-item .gdlr-core-promo-box-item-title{font-size:14px;text-transform:uppercase;letter-spacing:2px;font-weight:600;margin-bottom:14px}.gdlr-core-promo-box-item .gdlr-core-promo-box-item-content{font-size:14px}.gdlr-core-promo-box-item .gdlr-core-promo-box-content-wrap{padding-top:30px}.gdlr-core-promo-box-item .gdlr-core-promo-box-content-wrap.gdlr-core-with-frame{padding:35px 35px 15px;border-width:0 1px 1px;border-style:solid}.gdlr-core-promo-box-item .gdlr-core-promo-box-content-wrap.gdlr-core-with-shadow{box-shadow:0px 0px 4px rgba(0,0,0,.15)}.gdlr-core-marquee{width:100%;overflow:hidden;white-space:nowrap;line-height:1}.gdlr-core-pbf-wrapper-marquee{position:absolute;font-size:90px;font-weight:800;top:0}.gdlr-core-skill-bar-item .gdlr-core-skill-bar{position:relative;margin-top:32px}.gdlr-core-skill-bar-item.gdlr-core-item-pdb.gdlr-core-size-large .gdlr-core-skill-bar{margin-top:30px}.gdlr-core-skill-bar-item .gdlr-core-skill-bar:first-child{margin-top:0}.gdlr-core-skill-bar-item .gdlr-core-skill-bar-filled{height:100%;width:0;position:relative}.gdlr-core-skill-bar-item .gdlr-core-skill-bar-title{text-transform:uppercase;font-weight:600;letter-spacing:1px;margin-right:12px}.gdlr-core-skill-bar-item .gdlr-core-skill-bar-right{font-weight:700;float:right;white-space:nowrap}.gdlr-core-skill-bar-item.gdlr-core-type-round .gdlr-core-skill-bar-progress{overflow:hidden;border-radius:3px;-moz-border-radius:3px;-webkit-border-radius:3px}.gdlr-core-skill-bar-item.gdlr-core-type-rectangle2 .gdlr-core-skill-bar-filled{overflow:visible !important}.gdlr-core-skill-bar-item.gdlr-core-type-rectangle2 .gdlr-core-skill-bar-filled-indicator{position:absolute;top:-8px;bottom:-8px;right:0;width:2px}.gdlr-core-skill-bar-item.gdlr-core-type-rectangle2 .gdlr-core-skill-bar-right{position:absolute;right:0;top:-36px;margin-right:-19px;opacity:0;transition:opacity .8s;-moz-transition:opacity .8s;-o-transition:opacity .8s;-webkit-transition:opacity .8s}.gdlr-core-skill-bar-item.gdlr-core-type-rectangle2 .gdlr-core-skill-bar-filled.gdlr-core-animate .gdlr-core-skill-bar-right{opacity:1}.gdlr-core-skill-bar-item.gdlr-core-size-small .gdlr-core-skill-bar-head{font-size:13px;margin-bottom:12px}.gdlr-core-skill-bar-item.gdlr-core-size-small .gdlr-core-skill-bar-progress{height:6px}.gdlr-core-skill-bar-item.gdlr-core-size-medium .gdlr-core-skill-bar-head{font-size:15px;margin-bottom:12px}.gdlr-core-skill-bar-item.gdlr-core-size-medium .gdlr-core-skill-bar-progress{height:15px}.gdlr-core-skill-bar-item.gdlr-core-size-large .gdlr-core-skill-bar-head{font-size:12px;line-height:18px;padding:11px 18px;position:relative;z-index:1}.gdlr-core-skill-bar-item.gdlr-core-size-large .gdlr-core-skill-bar-progress{height:40px;position:absolute;top:0;right:0;bottom:0;left:0}.gdlr-core-icon-item{line-height:0}.gdlr-core-icon-item .gdlr-core-icon-item-wrap{display:inline-block;padding:20px}.gdlr-core-icon-item .gdlr-core-icon-item-wrap.gdlr-core-with-border{border-width:2px;border-style:solid}.gdlr-core-icon-item .gdlr-core-icon-item-wrap.gdlr-core-icon-item-type-circle,.gdlr-core-icon-item .gdlr-core-icon-item-wrap.gdlr-core-icon-item-type-circle .gdlr-core-icon-item-icon{border-radius:50%;-moz-border-radius:50%;-webkit-border-radius:50%}.gdlr-core-icon-item .gdlr-core-icon-item-icon{font-size:45px;min-width:45px;min-height:45px;text-align:center;display:inline-block}.gdlr-core-icon-item .gdlr-core-icon-item-icon.gdlr-core-with-border{padding:20px;border-width:2px;border-style:solid}.gdlr-core-skill-circle-item .gdlr-core-skill-circle{overflow:hidden;text-align:center;border-radius:50%;-moz-border-radius:50%;-webkit-border-radius:50%;position:relative}.gdlr-core-skill-circle-item .gdlr-core-skill-circle-content{position:absolute;left:0;right:0;top:50%}.gdlr-core-skill-circle-item .gdlr-core-skill-circle-head{font-weight:700;letter-spacing:1px}.gdlr-core-skill-circle-item .gdlr-core-skill-circle-caption{text-transform:uppercase;font-weight:500;letter-spacing:1px}.gdlr-core-skill-circle-item .gdlr-core-skill-circle canvas{max-width:100%;max-height:100%}.gdlr-core-skill-circle-item .gdlr-core-skill-circle.gdlr-core-skill-circle-align-center{margin-left:auto;margin-right:auto}.gdlr-core-skill-circle-item .gdlr-core-skill-circle.gdlr-core-skill-circle-align-left{margin-left:0;margin-right:auto}.gdlr-core-skill-circle-item .gdlr-core-skill-circle.gdlr-core-skill-circle-align-right{margin-left:auto;margin-right:0}.gdlr-core-skill-circle-size-large .gdlr-core-skill-circle-content{margin-top:-39px}.gdlr-core-skill-circle-size-large .gdlr-core-skill-circle-head{font-size:22px}.gdlr-core-skill-circle-size-large .gdlr-core-skill-circle-caption{font-size:14px;margin-top:17px;padding-bottom:6px}.gdlr-core-skill-circle-size-small .gdlr-core-skill-circle-content{margin-top:-30px}.gdlr-core-skill-circle-size-small .gdlr-core-skill-circle-head{font-size:17px}.gdlr-core-skill-circle-size-small .gdlr-core-skill-circle-caption{font-size:12px;margin-top:10px;padding-bottom:6px}.gdlr-core-skill-circle-item .gdlr-core-skill-circle-main-content.gdlr-core-left{float:left;margin-right:20px}.gdlr-core-skill-circle-item .gdlr-core-skill-circle-main-content.gdlr-core-right{float:right;margin-left:20px}.gdlr-core-skill-circle-item .gdlr-core-skill-circle-side-description{overflow:hidden}.gdlr-core-skill-circle-item .gdlr-core-skill-circle-side-description-title{font-size:20px;font-weight:600;margin-bottom:10px}.gdlr-core-skill-circle-item .gdlr-core-skill-circle-side-description-text{font-size:15px}.gdlr-core-accordion-item-tab .gdlr-core-accordion-item-content{display:none}.gdlr-core-accordion-item-tab .gdlr-core-accordion-item-title .gdlr-core-head{margin-right:13px}.gdlr-core-accordion-item-tab.gdlr-core-active .gdlr-core-accordion-item-content{display:block}.gdlr-core-accordion-style-box-icon .gdlr-core-accordion-item-title{font-size:14px;text-transform:uppercase;cursor:pointer;font-weight:600;margin-top:17px;margin-bottom:27px;letter-spacing:1px}.gdlr-core-accordion-style-box-icon .gdlr-core-accordion-item-content{padding:5px 0 15px}.gdlr-core-accordion-style-box-icon .gdlr-core-accordion-item-content-wrapper{overflow:hidden}.gdlr-core-accordion-style-box-icon .gdlr-core-accordion-item-icon{font-size:18px;float:left;width:48px;cursor:pointer;text-align:center;height:48px;padding:12px;line-height:20px;cursor:pointer;border-width:2px;border-style:solid;margin-right:27px;transition:background .3s;-moz-transition:background .3s;-o-transition:background .3s;-webkit-transition:background .3s}.gdlr-core-accordion-style-box-icon .gdlr-core-accordion-item-icon:before{content:"\4c";font-family:"ElegantIcons"}.gdlr-core-accordion-style-box-icon .gdlr-core-accordion-item-tab.gdlr-core-active .gdlr-core-accordion-item-icon{background:0 0}.gdlr-core-accordion-style-box-icon .gdlr-core-accordion-item-tab.gdlr-core-active .gdlr-core-accordion-item-icon:before{content:"\4b"}.gdlr-core-accordion-style-icon .gdlr-core-accordion-item-tab{padding-top:5px}.gdlr-core-accordion-style-icon .gdlr-core-accordion-item-title{font-size:14px;text-transform:uppercase;cursor:pointer;font-weight:600;margin-bottom:20px;line-height:20px;letter-spacing:1px}.gdlr-core-accordion-style-icon .gdlr-core-accordion-item-content{padding:0 0 12px}.gdlr-core-accordion-style-icon .gdlr-core-accordion-item-content-wrapper{overflow:hidden}.gdlr-core-accordion-style-icon .gdlr-core-accordion-item-icon{font-size:18px;float:left;width:20px;cursor:pointer;text-align:center;line-height:20px;cursor:pointer;margin-right:17px}.gdlr-core-accordion-style-icon .gdlr-core-accordion-item-icon:before{content:"\4c";font-family:"ElegantIcons"}.gdlr-core-accordion-style-icon .gdlr-core-accordion-item-tab.gdlr-core-active .gdlr-core-accordion-item-icon:before{content:"\4b"}.gdlr-core-accordion-style-icon.gdlr-core-icon-pos-right .gdlr-core-accordion-item-icon{float:right}.gdlr-core-accordion-style-icon.gdlr-core-with-divider .gdlr-core-accordion-item-tab{border-bottom-width:1px;border-bottom-style:solid;margin-bottom:15px}.gdlr-core-accordion-style-background-title .gdlr-core-accordion-item-title{font-size:13px;text-transform:uppercase;cursor:pointer;font-weight:600;padding:23px 25px 22px;letter-spacing:1px;margin-bottom:10px;border-radius:3px;-moz-border-radius:3px;-webkit-border-radius:3px;transition:background .2s,color .2s;-moz-transition:background .2s,color .2s;-o-transition:background .2s,color .2s;-webkit-transition:background .2s,color .2s}.gdlr-core-accordion-style-background-title .gdlr-core-accordion-item-content{padding:13px 0 10px}.gdlr-core-accordion-style-background-title-icon .gdlr-core-accordion-item-title{font-size:13px;text-transform:uppercase;cursor:pointer;font-weight:600;padding:23px 25px 22px;letter-spacing:1px;margin-bottom:10px;line-height:16px;border-radius:3px;-moz-border-radius:3px;-webkit-border-radius:3px;transition:background .2s,color .2s;-moz-transition:background .2s,color .2s;-o-transition:background .2s,color .2s;-webkit-transition:background .2s,color .2s}.gdlr-core-accordion-style-background-title-icon .gdlr-core-accordion-item-content{padding:13px 0 10px}.gdlr-core-accordion-style-background-title-icon .gdlr-core-accordion-item-title:before{content:"\4c";font-family:"ElegantIcons";font-weight:400;font-size:16px;vertical-align:text-bottom}.gdlr-core-accordion-style-background-title-icon.gdlr-core-icon-pos-left .gdlr-core-accordion-item-title:before{float:left;margin-right:15px}.gdlr-core-accordion-style-background-title-icon.gdlr-core-icon-pos-right .gdlr-core-accordion-item-title:before{float:right;margin-left:15px}.gdlr-core-accordion-style-background-title-icon .gdlr-core-accordion-item-tab.gdlr-core-active .gdlr-core-accordion-item-title:before{content:"\4b"}.gdlr-core-accordion-style-background-title-icon.gdlr-core-right-align .gdlr-core-accordion-item-title:before{float:right;margin-left:15px;margin-right:0;margin-top:-2px}.gdlr-core-toggle-box-item-tab .gdlr-core-toggle-box-item-content{display:none}.gdlr-core-toggle-box-item-tab .gdlr-core-toggle-box-item-title .gdlr-core-head{margin-right:13px}.gdlr-core-toggle-box-item-tab.gdlr-core-active .gdlr-core-toggle-box-item-content{display:block}.gdlr-core-toggle-box-style-box-icon .gdlr-core-toggle-box-item-title{font-size:14px;text-transform:uppercase;cursor:pointer;font-weight:600;margin-top:17px;margin-bottom:27px;letter-spacing:1px}.gdlr-core-toggle-box-style-box-icon .gdlr-core-toggle-box-item-content{padding:5px 0 15px}.gdlr-core-toggle-box-style-box-icon .gdlr-core-toggle-box-item-content-wrapper{overflow:hidden}.gdlr-core-toggle-box-style-box-icon .gdlr-core-toggle-box-item-icon{font-size:18px;float:left;width:48px;cursor:pointer;text-align:center;height:48px;padding:12px;line-height:20px;cursor:pointer;border-width:2px;border-style:solid;margin-right:27px;transition:background .3s;-moz-transition:background .3s;-o-transition:background .3s;-webkit-transition:background .3s}.gdlr-core-toggle-box-style-box-icon .gdlr-core-toggle-box-item-icon:before{content:"\4c";font-family:"ElegantIcons"}.gdlr-core-toggle-box-style-box-icon .gdlr-core-toggle-box-item-tab.gdlr-core-active .gdlr-core-toggle-box-item-icon{background:0 0}.gdlr-core-toggle-box-style-box-icon .gdlr-core-toggle-box-item-tab.gdlr-core-active .gdlr-core-toggle-box-item-icon:before{content:"\4b"}.gdlr-core-toggle-box-style-icon .gdlr-core-toggle-box-item-tab{padding-top:5px}.gdlr-core-toggle-box-style-icon .gdlr-core-toggle-box-item-title{font-size:14px;text-transform:uppercase;cursor:pointer;font-weight:600;margin-bottom:20px;line-height:20px;letter-spacing:1px}.gdlr-core-toggle-box-style-icon .gdlr-core-toggle-box-item-content{padding:0 0 12px}.gdlr-core-toggle-box-style-icon .gdlr-core-toggle-box-item-content-wrapper{overflow:hidden}.gdlr-core-toggle-box-style-icon .gdlr-core-toggle-box-item-icon{font-size:18px;float:left;width:20px;cursor:pointer;text-align:center;line-height:20px;cursor:pointer;margin-right:17px}.gdlr-core-toggle-box-style-icon .gdlr-core-toggle-box-item-icon:before{content:"\4c";font-family:"ElegantIcons"}.gdlr-core-toggle-box-style-icon .gdlr-core-toggle-box-item-tab.gdlr-core-active .gdlr-core-toggle-box-item-icon:before{content:"\4b"}.gdlr-core-toggle-box-style-background-title .gdlr-core-toggle-box-item-title{font-size:13px;text-transform:uppercase;cursor:pointer;font-weight:600;padding:23px 25px 22px;letter-spacing:1px;margin-bottom:10px;border-radius:3px;-moz-border-radius:3px;-webkit-border-radius:3px;transition:background .3s;-moz-transition:background .3s;-o-transition:background .3s;-webkit-transition:background .3s}.gdlr-core-toggle-box-style-background-title .gdlr-core-toggle-box-item-content{padding:13px 0 10px}.gdlr-core-toggle-box-style-background-title-icon .gdlr-core-toggle-box-item-title{font-size:13px;text-transform:uppercase;cursor:pointer;font-weight:600;padding:23px 25px 22px;letter-spacing:1px;margin-bottom:10px;border-radius:3px;-moz-border-radius:3px;-webkit-border-radius:3px;transition:background .3s;-moz-transition:background .3s;-o-transition:background .3s;-webkit-transition:background .3s}.gdlr-core-toggle-box-style-background-title-icon .gdlr-core-toggle-box-item-content{padding:13px 0 10px}.gdlr-core-toggle-box-style-background-title-icon .gdlr-core-toggle-box-item-title:before{content:"\4c";font-family:"ElegantIcons";margin-right:15px}.gdlr-core-toggle-box-style-background-title-icon .gdlr-core-toggle-box-item-tab.gdlr-core-active .gdlr-core-accordion-item-title:before{content:"\4b"}.gdlr-core-port-info-item .gdlr-core-port-info-key{display:inline-block;min-width:78px;margin-right:20px;font-weight:700}.gdlr-core-port-info-item .gdlr-core-port-info{margin-top:15px}.gdlr-core-port-info-item .gdlr-core-port-info:first-child{margin-top:0}.gdlr-core-port-info-item .gdlr-core-port-info-wrap.gdlr-core-with-border{padding-bottom:22px;border-bottom-width:1px;border-bottom-style:solid}.gdlr-core-port-info-item .gdlr-core-port-info-social-share{padding-top:26px;margin-top:45px;margin-bottom:4px;border-top-width:1px;border-top-style:solid}.gdlr-core-port-info-item .gdlr-core-port-info-social-share .gdlr-core-social-share-item{padding:0}.gdlr-core-port-info-item .gdlr-core-port-info-social-share .gdlr-core-port-info-value{display:inline-block;line-height:23px}.gdlr-core-port-info-item .gdlr-core-port-info-social-share .gdlr-core-social-share-item a{font-size:14px;margin:0 10px}.gdlr-core-port-info-item .gdlr-core-port-info-social-share .gdlr-core-social-share-item a:first-child{margin-left:0}.gdlr-core-port-info2{border-top-width:1px;border-top-style:solid;padding-top:17px;margin-top:17px;font-size:16px}.gdlr-core-port-info2:first-child{border-top:none;padding-top:0;margin-top:0}.gdlr-core-port-info2 .gdlr-core-port-info2-content{max-width:250px}.gdlr-core-port-info2 .gdlr-core-port-info2-key{font-weight:700;float:left}.gdlr-core-port-info2 .gdlr-core-port-info2-value{float:right;text-align:right}.gdlr-core-tab-item .gdlr-core-tab-item-title-wrap{position:relative}.gdlr-core-tab-item .gdlr-core-tab-item-title{font-size:12px;text-transform:uppercase;letter-spacing:1.5px;font-weight:700;cursor:pointer;transition:background .2s,color .2s;-moz-transition:background .2s,color .2s;-o-transition:background .2s,color .2s;-webkit-transition:background .2s,color .2s}.gdlr-core-tab-item .gdlr-core-tab-item-content{display:none}.gdlr-core-tab-item .gdlr-core-tab-item-content.gdlr-core-active{display:block}.gdlr-core-tab-style1-horizontal .gdlr-core-tab-item-title{margin-left:-1px;padding:18px 28px 14px;border-width:1px 1px 0;border-style:solid;display:inline-block}.gdlr-core-tab-style1-horizontal .gdlr-core-tab-item-title:first-child{margin-left:0}.gdlr-core-tab-style1-horizontal .gdlr-core-tab-item-title.gdlr-core-active{margin-bottom:-1px;padding-bottom:15px}.gdlr-core-tab-style1-horizontal .gdlr-core-tab-item-title-wrap{border-bottom-width:1px;border-bottom-style:solid}.gdlr-core-tab-style1-horizontal .gdlr-core-tab-item-content{padding:25px 0 5px}.gdlr-core-tab-style2-horizontal .gdlr-core-tab-item-title-wrap{border-bottom-width:2px;border-bottom-style:solid}.gdlr-core-tab-style2-horizontal .gdlr-core-tab-item-title{padding:0 28px 20px;display:inline-block}.gdlr-core-tab-style2-horizontal .gdlr-core-tab-item-title-line{position:absolute;border-bottom-width:2px;border-bottom-style:solid;bottom:-2px}.gdlr-core-tab-style2-horizontal .gdlr-core-tab-item-content{padding:25px 0 5px}.gdlr-core-tab-style1-vertical .gdlr-core-tab-item-title-wrap{max-width:40%}.gdlr-core-tab-style1-vertical .gdlr-core-tab-item-title{padding:16px 35px 14px}.gdlr-core-tab-style1-vertical .gdlr-core-tab-item-content-wrap{overflow:hidden}.gdlr-core-tab-style1-vertical .gdlr-core-tab-item-content{padding:15px 45px 5px}.gdlr-core-tab-style1-vertical.gdlr-core-left-align .gdlr-core-tab-item-title-wrap{float:left;border-right-width:1px;border-right-style:solid;margin-right:-1px}.gdlr-core-tab-style1-vertical.gdlr-core-left-align .gdlr-core-tab-item-title{border-width:0 0 1px 1px;border-style:solid}.gdlr-core-tab-style1-vertical.gdlr-core-left-align .gdlr-core-tab-item-title:first-child{border-top-width:1px}.gdlr-core-tab-style1-vertical.gdlr-core-left-align .gdlr-core-tab-item-title.gdlr-core-active{margin-right:-1px;padding-right:29px}.gdlr-core-tab-style1-vertical.gdlr-core-left-align .gdlr-core-tab-item-content-wrap{border-left-width:1px;border-left-style:solid}.gdlr-core-tab-style1-vertical.gdlr-core-right-align .gdlr-core-tab-item-title-wrap{float:right;border-left-width:1px;border-left-style:solid;margin-left:-1px}.gdlr-core-tab-style1-vertical.gdlr-core-right-align .gdlr-core-tab-item-title{border-width:0 1px 1px 0;border-style:solid}.gdlr-core-tab-style1-vertical.gdlr-core-right-align .gdlr-core-tab-item-title:first-child{border-top-width:1px}.gdlr-core-tab-style1-vertical.gdlr-core-right-align .gdlr-core-tab-item-title.gdlr-core-active{margin-left:-1px;padding-left:29px}.gdlr-core-tab-style1-vertical.gdlr-core-right-align .gdlr-core-tab-item-content-wrap{border-right-width:1px;border-right-style:solid}.gdlr-core-tab-style2-vertical .gdlr-core-tab-item-title-wrap{max-width:40%}.gdlr-core-tab-style2-vertical .gdlr-core-tab-item-content-wrap{overflow:hidden}.gdlr-core-tab-style2-vertical .gdlr-core-tab-item-content{padding:15px 35px 5px}.gdlr-core-tab-style2-vertical .gdlr-core-tab-item-title-line{position:absolute;border-right-width:2px;border-right-style:solid}.gdlr-core-tab-style2-vertical.gdlr-core-left-align .gdlr-core-tab-item-title-wrap{float:left;border-right-width:2px;border-right-style:solid;margin-right:-2px}.gdlr-core-tab-style2-vertical.gdlr-core-left-align .gdlr-core-tab-item-title{padding:12px 50px 12px 0}.gdlr-core-tab-style2-vertical.gdlr-core-left-align .gdlr-core-tab-item-content-wrap{border-left-width:2px;border-left-style:solid}.gdlr-core-tab-style2-vertical.gdlr-core-left-align .gdlr-core-tab-item-title-line{right:-2px}.gdlr-core-tab-style2-vertical.gdlr-core-right-align .gdlr-core-tab-item-title-wrap{float:right;border-left-width:2px;border-left-style:solid;margin-left:-2px}.gdlr-core-tab-style2-vertical.gdlr-core-right-align .gdlr-core-tab-item-title{padding:12px 0 12px 50px}.gdlr-core-tab-style2-vertical.gdlr-core-right-align .gdlr-core-tab-item-content-wrap{border-right-width:2px;border-right-style:solid}.gdlr-core-tab-style2-vertical.gdlr-core-right-align .gdlr-core-tab-item-title-line{left:-2px}.gdlr-core-tab-feature2-content-text{font-size:18px}.gdlr-core-tab-feature2-item .gdlr-core-tab-feature2-title{font-size:16px;font-weight:500;margin-bottom:0}.gdlr-core-tab-feature2-item .gdlr-core-tab-feature2-title-wrap{display:inline-block;cursor:pointer}.gdlr-core-tab-feature2-item .gdlr-core-tab-feature2-title-item-wrap{text-align:center;border-bottom-width:1px;border-bottom-style:solid;padding-bottom:25px;position:relative}.gdlr-core-tab-feature2-item .gdlr-core-tab-feature2-title-image{margin-bottom:10px}.gdlr-core-tab-feature2-item .gdlr-core-tab-feature2-bottom-slide-bar{position:absolute;bottom:-1px;border-bottom-width:2px;border-bottom-style:solid;border-color:#375eef}.gdlr-core-tab-feature2-item .gdlr-core-tab-feature2-content-wrap{display:none;padding-top:80px}.gdlr-core-tab-feature2-item .gdlr-core-tab-feature2-content-wrap.gdlr-core-active{display:block}.gdlr-core-tab-feature2-item .gdlr-core-tab-feature2-content-left{width:52%;margin-right:5%;text-align:center;float:left;overflow:hidden;border-radius:3px;-moz-border-radius:3px;-webkit-border-radius:3px}.gdlr-core-tab-feature2-item .gdlr-core-tab-feature2-content-left .gdlr-core-image-overlay-icon.fa-play{background:rgba(55,94,239,.5);width:100px;height:100px;line-height:100px;padding-left:5px;margin-left:-50px;margin-top:-50px;border-radius:50%;-moz-border-radius:50%;-webkit-border-radius:50%}.gdlr-core-tab-feature2-item .gdlr-core-tab-feature2-content-left .gdlr-core-image-overlay-icon.fa-play:before{z-index:1;position:relative}.gdlr-core-tab-feature2-item .gdlr-core-tab-feature2-content-left .gdlr-core-image-overlay-icon.fa-play:after{position:absolute;content:" ";left:6px;right:6px;top:6px;bottom:6px;background:#375eef;border-radius:50%;-moz-border-radius:50%;-webkit-border-radius:50%}.gdlr-core-tab-feature2-item .gdlr-core-tab-feature2-content-right{float:left;width:43%}.gdlr-core-tab-feature2-item .gdlr-core-tab-feature2-content-title{font-size:20px;font-weight:600;margin-bottom:15px}.gdlr-core-tab-feature2-item .gdlr-core-tab-feature2-content-item{position:relative;border-width:1px;border-style:solid;margin-bottom:30px;padding:35px;border-radius:5px;-moz-border-radius:5px;-webkit-border-radius:5px;transition:transform .15s ease-out,box-shadow .15s ease-out,border-color .15s ease-out;-moz-transition:transform .15s ease-out,-moz-box-shadow .15s ease-out,border-color .15s ease-out;-o-transition:transform .15s ease-out,-o-box-shadow .15s ease-out,border-color .15s ease-out;-webkit-transition:transform .15s ease-out,-webkit-box-shadow .15s ease-out,border-color .15s ease-out}.gdlr-core-tab-feature2-item .gdlr-core-tab-feature2-content-item:last-child{margin-bottom:0}.gdlr-core-tab-feature2-item .gdlr-core-tab-feature2-content-hover{position:absolute;right:20px;top:18px;opacity:0;font-size:12px;text-transform:uppercase;padding:0 10px;font-weight:500;letter-spacing:.5px;color:#4ccf5f;background:#4ccf5f00;border-radius:10px;-moz-border-radius:10px;-webkit-border-radius:10px;transition:opacity .2s;-moz-transition:opacity .2s;-o-transition:opacity .2s;-webkit-transition:opacity .2s}.gdlr-core-tab-feature2-item .gdlr-core-tab-feature2-content-item:hover{transform:translate3d(0,-10px,0);-webkit-transform:translate3d(0,-10px,0);box-shadow:0px 0px 20px rgba(0,0,0,.1);-moz-box-shadow:0px 0px 20px rgba(0,0,0,.1);-webkit-box-shadow:0px 0px 20px rgba(0,0,0,.1)}.gdlr-core-tab-feature2-item .gdlr-core-tab-feature2-content-item:hover .gdlr-core-tab-feature2-content-hover{opacity:1}.gdlr-core-tab-feature2-item.gdlr-core-size-1 .gdlr-core-tab-feature2-title-wrap{width:100%}.gdlr-core-tab-feature2-item.gdlr-core-size-2 .gdlr-core-tab-feature2-title-wrap{width:50%}.gdlr-core-tab-feature2-item.gdlr-core-size-3 .gdlr-core-tab-feature2-title-wrap{width:33.33%}.gdlr-core-tab-feature2-item.gdlr-core-size-4 .gdlr-core-tab-feature2-title-wrap{width:25%}.gdlr-core-tab-feature2-item.gdlr-core-size-5 .gdlr-core-tab-feature2-title-wrap{width:20%}.gdlr-core-tab-feature2-item.gdlr-core-size-6 .gdlr-core-tab-feature2-title-wrap{width:16.66%}.gdlr-core-tab-feature2-item.gdlr-core-size-7 .gdlr-core-tab-feature2-title-wrap{width:14.28%}.gdlr-core-tab-feature2-item.gdlr-core-size-8 .gdlr-core-tab-feature2-title-wrap{width:12.5%}@media only screen and (max-width:767px){.gdlr-core-tab-feature2-item .gdlr-core-tab-feature2-content-left{float:none;width:auto;margin-bottom:40px;margin-right:0}.gdlr-core-tab-feature2-item .gdlr-core-tab-feature2-content-right{width:auto}.gdlr-core-tab-feature2-item .gdlr-core-tab-feature2-title-image img{max-width:30px}.gdlr-core-tab-feature2-item .gdlr-core-tab-feature2-title{font-size:13px}}.gdlr-core-tab-feature-item .gdlr-core-tab-feature-title-background-overlay{background:linear-gradient(rgba(0,0,0,.6),rgba(0,0,0,1));-moz-background:linear-gradient(rgba(0,0,0,.6),rgba(0,0,0,1));-o-background:linear-gradient(rgba(0,0,0,.6),rgba(0,0,0,1));-webkit-background:linear-gradient(rgba(0,0,0,.6),rgba(0,0,0,1))}.gdlr-core-tab-feature-item .gdlr-core-tab-feature-title-background-overlay-active{background:#143369;background:linear-gradient(rgba(20,51,105,.6),rgba(20,51,105,1));-moz-background:linear-gradient(rgba(20,51,105,.6),rgba(20,51,105,1));-o-background:linear-gradient(rgba(20,51,105,.6),rgba(20,51,105,1));-webkit-background:linear-gradient(rgba(20,51,105,.6),rgba(20,51,105,1))}.gdlr-core-tab-feature-item .gdlr-core-tab-feature-item-content-wrap{background:#143369}.gdlr-core-tab-feature-item .gdlr-core-tab-feature-title{color:#fff}.gdlr-core-tab-feature-item .gdlr-core-tab-feature-caption{color:#c6c6c6}.gdlr-core-tab-feature-item .gdlr-core-tab-feature-content-left-title{color:#fff}.gdlr-core-tab-feature-item .gdlr-core-tab-feature-content-left-caption{color:#c4d8fc}.gdlr-core-tab-feature-item .gdlr-core-tab-feature-content-right{color:#fff}.gdlr-core-tab-feature-item .gdlr-core-tab-feature-content-right-divider{border-bottom-color:#e53d34}.gdlr-core-tab-feature-item .gdlr-core-tab-feature-button-style-solid{background:#e53d34;color:#fff}.gdlr-core-tab-feature-item .gdlr-core-tab-feature-button-style-solid:hover{color:#fff}.gdlr-core-tab-feature-item .gdlr-core-tab-feature-button-style-border{border-color:#e53d34;color:#fff}.gdlr-core-tab-feature-item .gdlr-core-tab-feature-button-style-border:hover{color:#fff}.gdlr-core-tab-feature-item .gdlr-core-tab-feature-title-wrap{text-align:center;padding:81px 20px;position:relative;cursor:pointer}.gdlr-core-tab-feature-item .gdlr-core-tab-feature-title-background{position:absolute;top:0;right:0;bottom:0;left:0;opacity:1;background-size:cover;transition:opacity .3s;-moz-transition:opacity .3s;-o-transition:opacity .3s;-webkit-transition:opacity .3s}.gdlr-core-tab-feature-item .gdlr-core-tab-feature-title-background-active{position:absolute;top:0;right:0;bottom:0;left:0;opacity:0;background-size:cover;transition:opacity .3s;-moz-transition:opacity .3s;-o-transition:opacity .3s;-webkit-transition:opacity .3s}.gdlr-core-tab-feature-item .gdlr-core-tab-feature-title-background-overlay{position:absolute;top:0;right:0;bottom:0;left:0;opacity:1;margin-right:-1px;transition:opacity .3s;-moz-transition:opacity .3s;-o-transition:opacity .3s;-webkit-transition:opacity .3s}.gdlr-core-tab-feature-item .gdlr-core-tab-feature-title-background-overlay-active{position:absolute;top:0;right:0;bottom:0;left:0;opacity:0;margin-right:-1px;transition:opacity .3s;-moz-transition:opacity .3s;-o-transition:opacity .3s;-webkit-transition:opacity .3s}.gdlr-core-tab-feature-item .gdlr-core-tab-feature-title-wrap.gdlr-core-active .gdlr-core-tab-feature-title-background.gdlr-core-with-active{opacity:0}.gdlr-core-tab-feature-item .gdlr-core-tab-feature-title-wrap.gdlr-core-active .gdlr-core-tab-feature-title-background-active{opacity:1}.gdlr-core-tab-feature-item .gdlr-core-tab-feature-title-wrap.gdlr-core-active .gdlr-core-tab-feature-title-background-overlay{opacity:0}.gdlr-core-tab-feature-item .gdlr-core-tab-feature-title-wrap.gdlr-core-active .gdlr-core-tab-feature-title-background-overlay-active{opacity:1}.gdlr-core-tab-feature-item .gdlr-core-tab-feature-title{font-size:21px;font-weight:800;margin-bottom:8px;position:relative}.gdlr-core-tab-feature-item .gdlr-core-tab-feature-title-image{margin-bottom:20px;position:relative}.gdlr-core-tab-feature-item .gdlr-core-tab-feature-caption{font-size:16px;position:relative}.gdlr-core-tab-feature-item .gdlr-core-tab-feature-size-2{float:left;width:50%}.gdlr-core-tab-feature-item .gdlr-core-tab-feature-size-3{float:left;width:33.33%}.gdlr-core-tab-feature-item .gdlr-core-tab-feature-size-4{float:left;width:25%}.gdlr-core-tab-feature-item .gdlr-core-tab-feature-content-wrap{display:none;padding:100px 90px 90px 80px}.gdlr-core-tab-feature-item .gdlr-core-tab-feature-content-wrap.gdlr-core-active{display:block}.gdlr-core-tab-feature-item .gdlr-core-tab-feature-content-left{width:33%;float:left;padding-left:20px;padding-right:20px;margin-top:-6px}.gdlr-core-tab-feature-item .gdlr-core-tab-feature-content-left-title{font-size:36px;font-weight:700;margin-bottom:5px;margin-top:-5px}.gdlr-core-tab-feature-item .gdlr-core-tab-feature-content-left-caption{font-size:20px;font-weight:500}.gdlr-core-tab-feature-item .gdlr-core-tab-feature-content-right{overflow:hidden;font-size:19px;margin-top:-10px;padding-left:20px;padding-right:20px}.gdlr-core-tab-feature-item .gdlr-core-tab-feature-content-right-divider{border-bottom-width:3px;border-bottom-style:solid;margin-bottom:18px;width:55px}.gdlr-core-tab-feature-item .gdlr-core-tab-feature-button-wrap{padding-top:20px}.gdlr-core-tab-feature-item .gdlr-core-tab-feature-button{font-size:13px;font-weight:700;text-transform:uppercase;height:52px;padding:14px 30px 0;display:inline-block;margin-right:15px;letter-spacing:.5px;border-radius:3px;-moz-border-radius:3px;-webkit-border-radius:3px}.gdlr-core-tab-feature-item .gdlr-core-tab-feature-button-style-border{padding-top:12px;border-width:2px;border-style:solid}.gdlr-core-tab-featurev-item .gdlr-core-tab-featurev-title-item-wrap{background:#000}.gdlr-core-tab-featurev-item .gdlr-core-tab-featurev-title-item-caption{color:#969696}.gdlr-core-tab-featurev-item .gdlr-core-tab-featurev-title-item-title{color:#fff}.gdlr-core-tab-featurev-item .gdlr-core-tab-featurev-title-item-title-overlay{background:linear-gradient(rgba(221,51,51,0),rgba(221,51,51,0),rgba(221,51,51,1));-moz-background:linear-gradient(rgba(221,51,51,0),rgba(221,51,51,0),rgba(221,51,51,1));-o-background:linear-gradient(rgba(221,51,51,0),rgba(221,51,51,0),rgba(221,51,51,1));-webkit-background:linear-gradient(rgba(221,51,51,0),rgba(221,51,51,0),rgba(221,51,51,1))}.gdlr-core-tab-featurev-item .gdlr-core-tab-featurev-title-divider{border-color:#e53d34}.gdlr-core-tab-featurev-item .gdlr-core-tab-featurev-title-wrap li{background:#222;color:#7d7d7d}.gdlr-core-tab-featurev-item .gdlr-core-tab-featurev-title-wrap li.gdlr-core-active{background:#e53d34;color:#fff}.gdlr-core-tab-featurev-item .gdlr-core-tab-featurev-item-content-wrap{background:#fff}.gdlr-core-tab-featurev-item .gdlr-core-tab-featurev-title-item-caption{position:relative;font-size:14px;text-transform:uppercase;letter-spacing:1px;margin-bottom:3px}.gdlr-core-tab-featurev-item .gdlr-core-tab-featurev-title-item-title{position:relative;font-size:28px;font-weight:700;margin-bottom:16px}.gdlr-core-tab-featurev-item .gdlr-core-tab-featurev-title-divider{position:relative;width:33px;border-bottom-width:2px;border-bottom-style:solid}.gdlr-core-tab-featurev-item .gdlr-core-tab-featurev-background-switch>div{position:absolute;top:0;right:0;bottom:0;left:0;opacity:0;background-size:cover;transition:opacity .2s;-moz-transition:opacity .2s;-o-transition:opacity .2s;-webkit-transition:opacity .2s}.gdlr-core-tab-featurev-item .gdlr-core-tab-featurev-background-switch>div.gdlr-core-active{opacity:1}.gdlr-core-tab-featurev-item .gdlr-core-tab-featurev-title-item-wrap{width:35%;float:left}.gdlr-core-tab-featurev-item .gdlr-core-tab-featurev-title-item-title-wrap{padding-bottom:46px;padding-left:15%;position:relative}.gdlr-core-tab-featurev-item .gdlr-core-tab-featurev-title-item-title-overlay{position:absolute;top:0;right:0;bottom:0;left:0}.gdlr-core-tab-featurev-item .gdlr-core-tab-featurev-title-wrap{margin-left:0;list-style:none;margin-bottom:0;padding-left:15%}.gdlr-core-tab-featurev-item .gdlr-core-tab-featurev-title-wrap li{margin-left:0;list-style:none;font-size:17px;margin-bottom:1px;padding:15px 23px 17px;cursor:pointer}.gdlr-core-tab-featurev-item .gdlr-core-tab-featurev-title-wrap li:last-child{margin-bottom:0}.gdlr-core-tab-featurev-item .gdlr-core-tab-featurev-title-wrap li i{margin-right:12px}.gdlr-core-tab-featurev-item .gdlr-core-tab-featurev-item-content-wrap{overflow:hidden}.gdlr-core-tab-featurev-item .gdlr-core-tab-featurev-content-wrap{display:none;padding:100px 85px 70px;background-size:cover}.gdlr-core-tab-featurev-item .gdlr-core-tab-featurev-content-wrap.gdlr-core-active{display:block}.gdlr-core-tab-featurev-item .gldr-core-tab-featurev-content-title-image{margin-bottom:25px}.gdlr-core-tab-featurev-item .gdlr-core-tab-featurev-content-title-caption{font-size:14px;text-transform:uppercase;letter-spacing:1.5px;margin-bottom:2px}.gdlr-core-tab-featurev-item .gdlr-core-tab-featurev-content-title{font-size:32px;font-weight:800}.gdlr-core-tab-featurev-item .gdlr-core-tab-featurev-content-title-wrap{margin-bottom:30px}.gdlr-core-tab-featurev-item .gdlr-core-tab-featurev-content{font-size:17px}.gdlr-core-stunning-text-item .gdlr-core-stunning-text-item-caption{font-size:16px;font-style:italic;letter-spacing:.5px}.gdlr-core-stunning-text-item .gdlr-core-stunning-text-item-title{font-size:41px;font-weight:800;text-transform:uppercase;letter-spacing:2px}.gdlr-core-stunning-text-item .gdlr-core-stunning-text-item-content{font-size:16px;margin-bottom:30px}.gdlr-core-stunning-text-item .gdlr-core-stunning-text-item-link{font-size:15px;font-style:italic;letter-spacing:.5px}.gdlr-core-stunning-text-caption-above-title .gdlr-core-stunning-text-item-title{margin-bottom:22px}.gdlr-core-stunning-text-caption-above-title .gdlr-core-stunning-text-item-caption{margin-bottom:13px}.gdlr-core-stunning-text-caption-below-title .gdlr-core-stunning-text-item-title{margin-bottom:15px}.gdlr-core-stunning-text-caption-below-title .gdlr-core-stunning-text-item-caption{margin-bottom:25px}.gdlr-core-audio{padding:16px 19px 13px}.gdlr-core-audio .mejs-container{height:30px !important}.gdlr-core-audio .mejs-container .mejs-controls{height:30px}.gdlr-core-audio .mejs-container .mejs-controls .mejs-time{font-size:15px;line-height:1;padding-top:6px;height:17px;white-space:nowrap}.gdlr-core-audio .mejs-controls .mejs-horizontal-volume-slider .mejs-horizontal-volume-total{top:8px;height:10px}.gdlr-core-audio .mejs-container .mejs-controls .mejs-volume-button button,.gdlr-core-audio .mejs-container .mejs-controls .mejs-playpause-button button{display:none}.gdlr-core-audio .mejs-container .mejs-controls .mejs-volume-button{line-height:1;margin-left:20px;margin-right:10px;width:26px;height:26px}.gdlr-core-audio .mejs-container .mejs-controls .mejs-volume-button:before{content:"\e069";font-family:"ElegantIcons";font-size:16px;display:inline-block;padding:5px}.gdlr-core-audio .mejs-container .mejs-controls .mejs-volume-button.mejs-unmute:before{content:"\e067"}.gdlr-core-audio .mejs-container .mejs-controls .mejs-horizontal-volume-slider{height:26px}.gdlr-core-audio .mejs-container .mejs-controls .mejs-playpause-button{line-height:1;margin-right:10px;width:26px;height:26px}.gdlr-core-audio .mejs-container .mejs-controls .mejs-playpause-button:before{font-family:"ElegantIcons";font-size:24px;display:inline-block;padding:1px;cursor:pointer}.gdlr-core-audio .mejs-container .mejs-controls .mejs-play:before{content:"\49"}.gdlr-core-audio .mejs-container .mejs-controls .mejs-pause:before{content:"\5f";font-size:24px;padding:2px}.gdlr-core-audio .mejs-controls div.mejs-time-rail{padding-top:3px;height:26px;margin:0 5px}.gdlr-core-audio .mejs-container,.gdlr-core-audio .mejs-container .mejs-controls,.gdlr-core-audio .mejs-embed,.gdlr-core-audio .mejs-embed body{background:0 0}.gdlr-core-counter-item{text-align:center}.gdlr-core-counter-item .gdlr-core-counter-item-top-text{font-size:16px;font-weight:700;margin-bottom:22px}.gdlr-core-counter-item .gdlr-core-counter-item-top-icon{font-size:30px;margin-bottom:25px;line-height:1.2}.gdlr-core-counter-item .gdlr-core-counter-item-number{font-size:59px;line-height:1;margin-bottom:25px}.gdlr-core-counter-item .gdlr-core-counter-item-prefix{margin-right:6px}.gdlr-core-counter-item .gdlr-core-counter-item-divider{width:20px;margin:0 auto 25px;border-bottom-width:2px;border-bottom-style:solid}.gdlr-core-counter-item .gdlr-core-counter-item-bottom-text{font-size:16px;text-transform:uppercase}.gdlr-core-counter-item .gdlr-core-counter-item-side-caption{display:table}.gdlr-core-counter-item .gdlr-core-counter-item-side-caption-left{display:table-cell;vertical-align:middle}.gdlr-core-counter-item .gdlr-core-counter-item-side-caption-left .gdlr-core-counter-item-number{white-space:nowrap;margin-bottom:0}.gdlr-core-counter-item .gdlr-core-counter-item-side-caption-right{display:table-cell;vertical-align:middle}.gdlr-core-counter-item .gdlr-core-counter-item-side-caption-right{font-size:16px;text-transform:uppercase;padding-left:25px}.gdlr-core-counter-item.gdlr-core-left-align{text-align:left}.gdlr-core-counter-item.gdlr-core-left-align .gdlr-core-counter-item-divider{margin-left:0}.gdlr-core-counter-item.gdlr-core-right-align{text-align:right}.gdlr-core-counter-item.gdlr-core-right-align .gdlr-core-counter-item-divider{margin-right:0}.gdlr-core-countdown-wrap .gdlr-core-countdown-block{display:inline-block;margin:0 30px}.gdlr-core-countdown-wrap .gdlr-core-time{font-size:85px;font-weight:300;display:block;line-height:1;white-space:nowrap}.gdlr-core-countdown-wrap .gdlr-core-unit{font-size:18px;display:block;margin-top:10px;text-transform:uppercase;letter-spacing:2px}.gdlr-core-type-animation-item .gdlr-core-type-animation-item-content{font-size:19px;border-style:solid;border-width:0}.gdlr-core-type-animation-item.gdlr-core-with-highlight .gdlr-core-type-animation-item-content{padding-left:.7em;padding-right:.7em;display:inline-block}.typed-cursor{opacity:1;-webkit-animation:blink .7s infinite;-moz-animation:blink .7s infinite;animation:blink .7s infinite}@keyframes blink{0%{opacity:1}50%{opacity:0}100%{opacity:1}}@-webkit-keyframes blink{0%{opacity:1}50%{opacity:0}100%{opacity:1}}@-moz-keyframes blink{0%{opacity:1}50%{opacity:0}100%{opacity:1}}.gdlr-core-block-item-title-wrap{position:relative;margin-bottom:60px}.gdlr-core-block-item-title-wrap .gdlr-core-block-item-title-inner{position:relative}.gdlr-core-block-item-title-wrap .gdlr-core-block-item-caption{font-size:16px;font-style:italic;letter-spacing:.8px}.gdlr-core-block-item-title-wrap .gdlr-core-block-item-title{font-size:41px;font-weight:800;text-transform:uppercase;letter-spacing:2px;margin-bottom:0}.gdlr-core-block-item-title-wrap .gdlr-core-block-item-title i{margin-right:18px}.gdlr-core-block-item-title-wrap .gdlr-core-block-item-title img{margin-right:18px}.gdlr-core-block-item-title-wrap .gdlr-core-block-item-read-more{font-size:14px}.gdlr-core-block-item-title-wrap .gdlr-core-block-item-read-more.gdlr-core-style-with-border{border-bottom-width:1px;border-bottom-style:solid;padding-bottom:2px}.gdlr-core-block-item-title-wrap .gdlr-core-block-item-read-more.gdlr-core-style-right-with-border{border-bottom-width:1px;border-bottom-style:solid;padding-bottom:2px;position:absolute;right:0;bottom:10px}.gdlr-core-block-item-title-wrap.gdlr-core-left-align .gdlr-core-block-item-caption.gdlr-core-top{margin-bottom:5px}.gdlr-core-block-item-title-wrap.gdlr-core-left-align .gdlr-core-block-item-caption.gdlr-core-bottom{margin-top:5px}.gdlr-core-block-item-title-wrap.gdlr-core-left-align .gdlr-core-block-item-title{display:inline-block;margin-right:25px}.gdlr-core-block-item-title-wrap.gdlr-core-left-align .gdlr-core-separator.gdlr-core-style-1{display:inline-block;height:32px;margin:0 40px 0 0;border-right-width:1px;border-right-style:solid;transform:rotate(36deg);-moz-transform:rotate(36deg);-webkit-transform:rotate(36deg);transform-origin:0% 100%;-moz-transform-origin:0% 100%;-webkit-transform-origin:0% 100%}.gdlr-core-block-item-title-wrap.gdlr-core-left-align .gdlr-core-separator.gdlr-core-style-2{margin-right:22px}.gdlr-core-block-item-title-wrap.gdlr-core-left-align .gdlr-core-separator.gdlr-core-style-2:before{content:" ";border-bottom-width:3px;border-top-width:2px;border-style:solid;width:25px;display:inline-block;border-radius:3px;-moz-border-radius:3px;-webkit-border-radius:3px}.gdlr-core-block-item-title-wrap.gdlr-core-left-align .gdlr-core-separator.gdlr-core-style-2:after{content:" ";border-bottom-width:3px;border-top-width:2px;border-style:solid;opacity:.5;margin-left:8px;width:5px;display:inline-block;border-radius:3px;-moz-border-radius:3px;-webkit-border-radius:3px}.gdlr-core-block-item-title-wrap.gdlr-core-center-align .gdlr-core-block-item-caption.gdlr-core-top{margin-bottom:5px}.gdlr-core-block-item-title-wrap.gdlr-core-center-align .gdlr-core-block-item-caption.gdlr-core-bottom{margin-top:5px}.gdlr-core-block-item-title-wrap.gdlr-core-center-align .gdlr-core-block-item-read-more{display:inline-block;margin-top:10px}.gdlr-core-block-item-title-nav{margin-bottom:40px}.gdlr-core-title-item .gdlr-core-title-item-caption{font-size:16px;font-style:italic;display:block}.gdlr-core-title-item .gdlr-core-title-item-title{font-size:41px;font-weight:800;display:inline-block;text-transform:uppercase;letter-spacing:1px;margin-bottom:0;transition:color .2s;-moz-transition:color .2s;-o-transition:color .2s;-webkit-transition:color .2s}.gdlr-core-title-item .gdlr-core-title-item-title i{margin-right:30px}.gdlr-core-title-item .gdlr-core-title-item-title-wrap{position:relative}.gdlr-core-title-item .gdlr-core-title-item-divider{position:absolute;top:50%;margin-top:-1px;border-bottom-width:1px;border-bottom-style:solid}.gdlr-core-title-item .gdlr-core-title-item-divider.gdlr-core-left{left:0}.gdlr-core-title-item .gdlr-core-title-item-divider.gdlr-core-right{right:0}.gdlr-core-title-item .gdlr-core-title-item-link{display:block;margin-top:12px}.gdlr-core-title-item-caption-top.gdlr-core-left-align .gdlr-core-title-item-link,.gdlr-core-title-item-caption-bottom.gdlr-core-left-align .gdlr-core-title-item-link{position:absolute;right:0;top:50%;margin-top:-9px;line-height:25px;font-style:italic}.gdlr-core-title-item-caption-top.gdlr-core-left-align .gdlr-core-title-item-link.gdlr-core-overflow,.gdlr-core-title-item-caption-bottom.gdlr-core-left-align .gdlr-core-title-item-link.gdlr-core-overflow{position:static;margin-top:10px}.gdlr-core-title-item-caption-top .gdlr-core-title-item-caption{margin-bottom:10px}.gdlr-core-title-item-caption-bottom .gdlr-core-title-item-caption{margin-top:10px}.gdlr-core-title-item-caption-right .gdlr-core-title-item-title-wrap{float:left;margin-right:30px}.gdlr-core-title-item-caption-right .gdlr-core-title-item-caption{overflow:hidden}.gdlr-core-title-item-left-image{float:left;margin-right:30px}.gdlr-core-title-item-left-image-wrap{overflow:hidden}.gdlr-core-title-item-left-icon{float:left;margin-right:30px;margin-top:10px;font-size:30px}.gdlr-core-title-item-left-icon-wrap{overflow:hidden}.gdlr-core-title-item-left-divider{border-left-width:5px;border-style:solid;margin-right:30px}.gdlr-core-title-item-title-side-border{border-bottom-width:1px;border-bottom-style:solid;display:inline-block}.gdlr-core-title-item-title-side-border{border-bottom-width:1px;border-bottom-style:solid;display:inline-block}.gdlr-core-title-item-title-side-border.gdlr-core-style-upper{margin-bottom:.6em}.gdlr-core-title-item-title-side-border.gdlr-core-style-middle{margin-bottom:.3em}.gdlr-core-personnel-thumbnail-hover-content{line-height:1.7;padding-left:30px;padding-right:30px;text-align:center;position:absolute;left:0;right:0;top:50%;transform:translateY(-50%);-webkit-transform:translateY(-50%)}.gdlr-core-personnel-thumbnail-hover-content.gdlr-core-bottom{top:auto;bottom:30px;transform:none;-webkit-transform:none}.gdlr-core-personnel-thumbnail-hover-title{font-size:22px;font-weight:800;margin-bottom:6px}.gdlr-core-personnel-thumbnail-hover-social{font-size:19px;margin-bottom:12px}.gdlr-core-personnel-thumbnail-hover-social.gdlr-core-round-border .gdlr-core-social-network-icon{width:38px;height:38px;line-height:38px;display:inline-block;text-align:center;font-size:14px;border-width:1px;border-style:solid;margin-left:12px;border-radius:50%;-webkit-border-radius:50%;-moz-border-radius:50%}.gdlr-core-personnel-thumbnail-hover-social.gdlr-core-round-border .gdlr-core-social-network-icon:first-child{margin-left:0}.gdlr-core-personnel-thumbnail-hover-content>div:last-child{margin-bottom:0}.gdlr-core-personnel-thumbnail-hover-content .gdlr-core-personnel-thumbnail-hover-title a,.gdlr-core-personnel-thumbnail-hover-content .gdlr-core-personnel-thumbnail-hover-title a:hover,.gdlr-core-personnel-thumbnail-hover-content .gdlr-core-personnel-thumbnail-hover-social a,.gdlr-core-personnel-thumbnail-hover-content .gdlr-core-personnel-thumbnail-hover-social a:hover,.gdlr-core-personnel-thumbnail-hover-content .gdlr-core-personnel-thumbnail-hover-excerpt{color:#fff}.gdlr-core-personnel-item .gdlr-core-personnel-list{border-style:solid;border-width:0}.gdlr-core-personnel-item .gdlr-core-personnel-list.gdlr-core-outer-frame-element{overflow:hidden}.gdlr-core-personnel-item .gdlr-core-personnel-list-title{text-transform:uppercase;letter-spacing:1px;font-weight:600;margin-bottom:8px}.gdlr-core-personnel-item .gdlr-core-personnel-list-position{font-size:13px;font-style:italic;margin-bottom:8px;letter-spacing:.2px}.gdlr-core-personnel-list-image .gdlr-core-hover-opacity{pointer-events:none}.gdlr-core-personnel-style-grid .gdlr-core-personnel-list-column{margin-bottom:50px}.gdlr-core-personnel-style-grid .gdlr-core-personnel-list-content-wrap{padding-top:37px}.gdlr-core-personnel-style-grid .gdlr-core-personnel-list-title{font-size:16px}.gdlr-core-personnel-style-grid .gdlr-core-personnel-list-position{font-size:13px;font-style:italic;margin-bottom:8px;letter-spacing:.2px}.gdlr-core-personnel-style-grid .gdlr-core-personnel-list-divider{border-bottom:2px;border-bottom-style:solid;width:45px;padding-top:12px}.gdlr-core-personnel-style-grid .gdlr-core-personnel-list-content{margin-top:20px}.gdlr-core-personnel-style-grid .gdlr-core-personnel-list-social{margin-top:18px;margin-bottom:12px}.gdlr-core-personnel-style-grid .gdlr-core-personnel-list-social-shortcode{margin-top:20px}.gdlr-core-personnel-style-grid.gdlr-core-right-align .gdlr-core-personnel-list-divider{margin-left:auto;margin-right:0}.gdlr-core-personnel-style-grid.gdlr-core-center-align .gdlr-core-personnel-list-divider{margin-left:auto;margin-right:auto}.gdlr-core-personnel-style-grid.gdlr-core-with-background .gdlr-core-personnel-list-content-wrap{padding:35px 32px 25px}.gdlr-core-personnel-item-style-grid-no-space .gdlr-core-personnel-list-content-wrap{margin-left:33px}.gdlr-core-personnel-style-medium .gdlr-core-personnel-list-column{margin-bottom:50px}.gdlr-core-personnel-style-medium .gdlr-core-personnel-list-image{float:left;max-width:37%;margin-right:42px}.gdlr-core-personnel-style-medium .gdlr-core-personnel-list-content-wrap{overflow:hidden}.gdlr-core-personnel-style-medium .gdlr-core-personnel-list-title{font-size:16px}.gdlr-core-personnel-style-medium .gdlr-core-personnel-list-position{font-size:13px;font-style:italic;margin-bottom:8px;letter-spacing:.2px}.gdlr-core-personnel-style-medium .gdlr-core-personnel-list-divider{border-bottom:2px;border-bottom-style:solid;width:45px;padding-top:12px}.gdlr-core-personnel-style-medium .gdlr-core-personnel-list-content{margin-top:20px}.gdlr-core-personnel-style-medium .gdlr-core-personnel-list-social{margin-top:18px;margin-bottom:12px}.gdlr-core-personnel-style-medium .gdlr-core-personnel-list-social-shortcode{margin-top:20px}.gdlr-core-personnel-style-modern .gdlr-core-personnel-list{position:relative}.gdlr-core-personnel-style-modern .gdlr-core-personnel-list-title{font-size:17px}.gdlr-core-personnel-style-modern .gdlr-core-personnel-list-content-wrap{position:absolute;bottom:16px;left:32px;right:32px}.gdlr-core-personnel-list .gdlr-core-personnel-list-content-wrap.gdlr-core-hover-overlay-content{opacity:0;transition:opacity .3s ease-out;-moz-transition:opacity .3s ease-out;-o-transition:opacity .3s ease-out;-webkit-transition:opacity .3s ease-out}.gdlr-core-personnel-list:hover .gdlr-core-personnel-list-content-wrap.gdlr-core-hover-overlay-content{opacity:1}.gdlr-core-personnel-style-grid-feature .gdlr-core-personnel-list-column{margin-bottom:15px}.gdlr-core-personnel-style-grid-feature .gdlr-core-personnel-list{padding-bottom:65px;position:relative}.gdlr-core-personnel-style-grid-feature .gdlr-core-personnel-list-content-wrap{position:absolute;left:25px;right:25px;bottom:15px;z-index:1;background:#fff;padding:30px 20px;box-shadow:0px 0px 15px rgba(0,0,0,.1);border-radius:3px;-moz-border-radius:3px;-webkit-border-radius:3px}.gdlr-core-personnel-style-grid-feature .gdlr-core-personnel-list-title{margin-bottom:0}.gdlr-core-personnel-style-grid-feature .gdlr-core-personnel-list-position{margin-bottom:0;margin-top:10px}.gdlr-core-personnel-style-grid-feature .gdlr-core-personnel-list-social{margin-bottom:0;margin-top:10px}.gdlr-core-personnel-style-grid-feature .gdlr-core-personnel-list-info-wrap{overflow:hidden;max-height:0;transition:max-height .35s;-moz-transition:max-height .35s;-o-transition:max-height .35s;-webkit-transition:max-height .35s}.gdlr-core-personnel-style-grid-feature .gdlr-core-personnel-list:hover .gdlr-core-personnel-list-info-wrap{max-height:100px}.gdlr-core-personnel-style-grid-feature .gdlr-core-personnel-list:hover .gdlr-core-opacity-on-hover img{opacity:.5;filter:alpha(opacity=50)}.gdlr-core-personnel-style-grid-feature .gdlr-core-personnel-list:hover .gdlr-core-zoom-on-hover img{-webkit-transform:scale(1.1);transform:scale(1.1)}.gdlr-core-personnel-style-grid-feature .gdlr-core-personnel-list:hover .gdlr-core-grayscale-effect img{-webkit-filter:grayscale(0%);-moz-filter:grayscale(0%);-o-filter:grayscale(0%);filter:grayscale(0%)}.gdlr-core-personnel-style-modern .gdlr-core-personnel-list:hover .gdlr-core-hover-opacity{opacity:1;filter:alpha(opacity=100)}.gdlr-core-personnel-style-modern .gdlr-core-personnel-list:hover .gdlr-core-zoom-on-hover img{-webkit-transform:scale(1.1);transform:scale(1.1)}.gdlr-core-personnel-style-modern .gdlr-core-personnel-list:hover .gdlr-core-grayscale-effect img{-webkit-filter:grayscale(0%);-moz-filter:grayscale(0%);-o-filter:grayscale(0%);filter:grayscale(0%)}.gdlr-core-personnel-item .gdlr-core-flexslider.gdlr-core-with-outer-frame-element .flex-viewport{padding-top:15px;margin-top:-15px;padding-left:15px;margin-left:-15px;padding-right:15px;margin-right:-15px;padding-bottom:15px;margin-bottom:-15px}.gdlr-core-personnel-filterer{margin-bottom:40px}.gdlr-core-personnel-filterer .gdlr-core-head{float:left;margin-right:30px;font-size:18px;line-height:18px}.gdlr-core-personnel-filterer .gdlr-core-tail{overflow:hidden}.gdlr-core-personnel-filterer .gdlr-core-custom-dropdown-current{line-height:18px;font-size:15px}.gdlr-core-personnel-filterer .gdlr-core-custom-dropdown-current:after{content:"\f0d7";font-family:fontAwesome;float:right}.gdlr-core-personnel-item .gdlr-core-now-loading{position:absolute;background:url(https://cdn.shortpixel.ai/client/q_glossy,ret_img/https://jaasfoundation.org/wp-content/plugins/goodlayers-core/include/css/../images/portfolio/now-loading.gif) center no-repeat;width:55px;height:55px;left:50%;margin-left:-28px;background-color:#fff;margin-top:20px;border-radius:50%;-moz-border-radius:50%;-webkit-border-radius:50%}.gdlr-core-custom-dropdown .gdlr-core-custom-dropdown-current{cursor:pointer;text-align:left;font-weight:700;padding-bottom:10px;border-bottom-width:2px;border-bottom-style:solid;max-width:250px}.gdlr-core-custom-dropdown .gdlr-core-custom-dropdown-list{display:none;text-align:left;padding:14px 0;max-width:250px;position:absolute;width:250px;z-index:1;background:#fff;box-shadow:0px 0px 35px rgba(0,0,0,.1);-webkit-box-shadow:0px 0px 35px rgba(0,0,0,.1)}.gdlr-core-custom-dropdown .gdlr-core-custom-dropdown-list-item{padding:3px 25px;cursor:pointer}.gdlr-core-custom-dropdown .gdlr-core-custom-dropdown-list-item.gdlr-core-active{display:none}.gdlr-core-course-info-item{font-size:17px}.gdlr-core-course-info-item .gdlr-core-course-info-item-inner{padding:40px 50px 30px;background:#f3f3f3}.gdlr-core-course-info-item .gdlr-core-head{float:left;margin-right:15px;font-weight:700;margin-bottom:12px}.gdlr-core-course-info-item .gdlr-core-tail{overflow:hidden;margin-bottom:12px}.gdlr-core-course-item.gdlr-core-course-style-list .gdlr-core-course-item-list{position:relative;border-bottom-width:1px;border-bottom-style:solid;padding-bottom:13px;margin-bottom:13px}.gdlr-core-course-item.gdlr-core-course-style-list .gdlr-core-course-item-link{display:block;padding-right:30px}.gdlr-core-course-item.gdlr-core-course-style-list .gdlr-core-course-item-id{font-size:16px;font-weight:500;min-width:100px;display:inline-block}.gdlr-core-course-item.gdlr-core-course-style-list .gdlr-core-course-item-title{font-size:16px;font-weight:500;transition:color .2s ease-out;-moz-transition:color .2s ease-out;-o-transition:color .2s ease-out;-webkit-transition:color .2s ease-out}.gdlr-core-course-item.gdlr-core-course-style-list .gdlr-core-course-item-icon{position:absolute;top:50%;right:0;font-size:20px;line-height:20px;margin-top:-16px}.gdlr-core-course-item.gdlr-core-course-style-list-info .gdlr-core-course-item-list{margin-bottom:30px;padding:40px 52px}.gdlr-core-course-item.gdlr-core-course-style-list-info .gdlr-core-course-item-title{font-size:19px;margin-bottom:20px}.gdlr-core-course-item.gdlr-core-course-style-list-info .gdlr-core-course-item-id{margin-right:23px}.gdlr-core-course-item.gdlr-core-course-style-list-info .gdlr-core-course-item-button{border-radius:3px;font-size:14px;padding:10px 22px}.gdlr-core-course-item.gdlr-core-course-style-list-info .gdlr-core-course-item-info-wrap{margin-bottom:20px}.gdlr-core-course-item.gdlr-core-course-style-list-info .gdlr-core-course-item-info{font-size:15px;margin-bottom:6px}.gdlr-core-course-item.gdlr-core-course-style-list-info .gdlr-core-course-item-info .gdlr-core-head{font-weight:700;margin-right:5px}.gdlr-core-course-item.gdlr-core-course-style-list-info .gdlr-core-course-item-title{color:#3e3e3e}.gdlr-core-course-item.gdlr-core-course-style-list-info .gdlr-core-course-item-id{color:#3db166}.gdlr-core-course-item.gdlr-core-course-style-list-info .gdlr-core-course-item-list{background:#f2f2f2}.gdlr-core-course-item.gdlr-core-course-style-list-info .gdlr-core-course-item-info{color:#6b6b6b}.gdlr-core-course-item.gdlr-core-course-style-list-info .gdlr-core-course-item-button,.gdlr-core-course-item.gdlr-core-course-style-list-info .gdlr-core-course-item-button:hover{background-color:#50bd77;color:#fff}.gdlr-core-course-item.gdlr-core-course-style-grid .gdlr-core-course-item-list{margin-bottom:40px}.gdlr-core-course-item.gdlr-core-course-style-grid .gdlr-core-course-item-list-inner{border-radius:3px;overflow:hidden}.gdlr-core-course-item.gdlr-core-course-style-grid .gdlr-core-course-item-title{font-size:19px;font-weight:800}.gdlr-core-course-item.gdlr-core-course-style-grid .gdlr-core-course-item-content-wrap{padding:40px;border-width:1px;border-style:solid;background:#fff}.gdlr-core-course-item.gdlr-core-course-style-grid .gdlr-core-with-thumbnail .gdlr-core-course-item-content-wrap{border-top-width:0}.gdlr-core-course-item.gdlr-core-course-style-grid .gdlr-core-course-item-info-wrap{margin-bottom:20px}.gdlr-core-course-item.gdlr-core-course-style-grid .gdlr-core-course-item-info .gdlr-core-head{font-weight:800}.gdlr-core-course-item.gdlr-core-course-style-grid .gdlr-core-course-item-info{margin-bottom:8px}.gdlr-core-course-item.gdlr-core-course-style-grid .gdlr-core-course-item-button i{margin-left:10px}.gdlr-core-image-overlay{position:absolute;top:0;right:0;bottom:0;left:0;opacity:0;filter:alpha(opacity=0);overflow:hidden;transition:opacity .5s ease-out;-moz-transition:opacity .5s ease-out;-o-transition:opacity .5s ease-out;-webkit-transition:opacity .5s ease-out}.gdlr-core-image-overlay:hover,.gdlr-core-image-overlay.gdlr-core-no-hover{opacity:1;filter:alpha(opacity=100)}.gdlr-core-image-overlay.gdlr-core-transparent{background:0 0}.gdlr-core-image-overlay-icon{position:absolute;left:50%;top:50%;display:block;text-align:center}.gdlr-core-image-overlay-icon img{vertical-align:middle;padding-bottom:1px}.gdlr-core-image-overlay-icon.gdlr-core-size-28{width:28px;font-size:28px;line-height:28px;margin-left:-14px;margin-top:-14px}.gdlr-core-image-overlay-icon.gdlr-core-size-22{width:25px;font-size:22px;line-height:25px;margin-left:-11px;margin-top:-11px}.gdlr-core-image-overlay-icon.gdlr-core-size-15{width:20px;font-size:15px;line-height:20px;margin-left:-8px;margin-top:-10px}.gdlr-core-image-overlay.gdlr-core-round-icon .gdlr-core-image-overlay-icon{text-align:center;border-radius:50%;-moz-border-radius:50%;-webkit-border-radius:50%;box-sizing:content-box;-moz-box-sizing:content-box;-webkit-box-sizing:content-box}.gdlr-core-image-overlay.gdlr-core-round-icon .gdlr-core-image-overlay-icon.gdlr-core-size-28{padding:20px;margin-left:-34px;margin-top:-34px}.gdlr-core-image-overlay.gdlr-core-round-icon .gdlr-core-image-overlay-icon.gdlr-core-size-22{padding:20px;margin-left:-31px;margin-top:-31px}.gdlr-core-image-overlay.gdlr-core-round-icon .gdlr-core-image-overlay-icon.gdlr-core-size-15{padding:20px;margin-left:-28px;margin-top:-28px}.gdlr-core-image-overlay.gdlr-core-round-icon .gdlr-core-image-overlay-icon.fa-play:before{margin-left:6px}.gdlr-core-image-overlay-content{position:absolute;left:40px;right:40px;top:50%;line-height:1.55;display:block}.gdlr-core-image-item{line-height:0}.gdlr-core-image-item.gdlr-core-left-align .gdlr-core-image-item-wrap{margin-left:0}.gdlr-core-image-item.gdlr-core-right-align .gdlr-core-image-item-wrap{margin-right:0}.gdlr-core-image-item .gdlr-core-image-item-wrap{border-style:solid;margin-left:auto;margin-right:auto;display:inline-block;max-width:100%}.gdlr-core-image-item .gdlr-core-image-item-wrap.gdlr-core-with-shadow{box-shadow:0px 0px 7px rgba(0,0,0,.6);-moz-box-shadow:0px 0px 7px rgba(0,0,0,.6);-webkit-box-shadow:0px 0px 7px rgba(0,0,0,.6)}.gdlr-core-image-item .gdlr-core-image-item-style-round{overflow:hidden;border-radius:3px;-moz-border-radius:3px;-webkit-border-radius:3px}.gdlr-core-image-item .gdlr-core-image-item-style-circle{overflow:hidden;border-radius:50%;-moz-border-radius:50%;-webkit-border-radius:50%}.gdlr-core-image-item .gdlr-core-image-item-caption{font-size:13px;font-weight:700;font-style:italic;margin-top:15px}.gdlr-core-image-item .gdlr-core-image-item-style-circle .gdlr-core-image-overlay{border-radius:50%;-moz-border-radius:50%;-webkit-border-radius:50%}.gdlr-core-image-item .gdlr-core-image-item-style-round .gdlr-core-image-overlay{border-radius:3px;-moz-border-radius:3px;-webkit-border-radius:3px}.gdlr-core-social-share-item a{margin:0 15px;font-size:16px}.gdlr-core-social-share-item a:first-child{margin-left:0 !important}.gdlr-core-social-share-item a:last-child{margin-right:0 !important}.gdlr-core-social-share-item .gdlr-core-social-share-count .gdlr-core-count{font-size:23px;font-weight:700;margin-right:10px}.gdlr-core-social-share-item .gdlr-core-social-share-count .gdlr-core-suffix{font-size:15px;text-transform:uppercase;letter-spacing:1px}.gdlr-core-social-share-item.gdlr-core-style-round a{width:28px;height:28px;margin:0 12px 0 0;display:inline-block;line-height:1;text-align:center;padding:6px;border-radius:50%;-moz-border-radius:50%;-webkit-border-radius:50%}.gdlr-core-social-share-item.gdlr-core-style-round a,.gdlr-core-social-share-item.gdlr-core-style-round a:hover{color:#fff;background:#252525}.gdlr-core-social-share-left-text .gdlr-core-divider{margin-right:36px;margin-left:30px;height:18px;border-right-width:2px;border-right-style:solid}.gdlr-core-social-share-right-text .gdlr-core-divider{margin-right:30px;margin-left:36px;height:18px;border-right-width:2px;border-right-style:solid}.gdlr-core-social-share-top-text .gdlr-core-social-share-count{display:block}.gdlr-core-social-share-top-text .gdlr-core-divider{width:30px;display:block;margin:23px 0 28px;border-bottom-width:3px;border-bottom-style:solid}.gdlr-core-social-share-top-text.gdlr-core-right-align .gdlr-core-divider{margin-left:auto;margin-right:0}.gdlr-core-social-share-top-text.gdlr-core-center-align .gdlr-core-divider{margin-left:auto;margin-right:auto}.gdlr-core-social-share-item.gdlr-core-style-color a{display:inline-block;width:68px;text-align:center;margin-right:3px;line-height:30px;padding:5px 0;margin-left:0}.gdlr-core-social-share-item.gdlr-core-style-color .gdlr-core-social-share-facebook{background:#3b5999;color:#fff}.gdlr-core-social-share-item.gdlr-core-style-color .gdlr-core-social-share-linkedin{background:#0077b5;color:#fff}.gdlr-core-social-share-item.gdlr-core-style-color .gdlr-core-social-share-google-plus{background:#dc4e41;color:#fff}.gdlr-core-social-share-item.gdlr-core-style-color .gdlr-core-social-share-pinterest{background:#bd081c;color:#fff}.gdlr-core-social-share-item.gdlr-core-style-color .gdlr-core-social-share-stumbleupon{background:#eb4924;color:#fff}.gdlr-core-social-share-item.gdlr-core-style-color .gdlr-core-social-share-twitter{background:#55acee;color:#fff}.gdlr-core-social-share-item.gdlr-core-style-color .gdlr-core-social-share-email{background:#000;color:#fff}.gdlr-core-social-network-item .gdlr-core-social-network-icon{margin-left:20px;font-size:19px}.gdlr-core-social-network-item .gdlr-core-social-network-icon:first-child{margin-left:0}.gdlr-core-social-network-item .gdlr-core-social-network-item-text{font-size:15px;font-weight:400;margin-left:13px;letter-spacing:1px}.gdlr-core-icon-list-item ul{margin-left:0;list-style:none;margin-bottom:0}.gdlr-core-icon-list-item ul li{margin-bottom:10px}.gdlr-core-icon-list-item ul li:first-child{padding-top:0}.gdlr-core-icon-list-item .gdlr-core-icon-list-image{float:left;margin-right:15px;vertical-align:middle;position:relative;line-height:1;margin-top:3px}.gdlr-core-icon-list-item .gdlr-core-icon-list-icon-wrap{float:left;margin-right:15px;vertical-align:middle;position:relative;line-height:1;margin-top:3px}.gdlr-core-icon-list-item.gdlr-core-right-align .gdlr-core-icon-list-icon-wrap{float:right;margin-right:0;margin-left:20px}.gdlr-core-icon-list-item .gdlr-core-icon-list-icon,.gdlr-core-icon-list-item .gdlr-core-icon-list-icon-hover{display:inline-block;font-size:14px;width:14px;text-align:center;transition:opacity .2s,transform .2s;-moz-transition:opacity .2s,-moz-transform .2s;-o-transition:opacity .2s,-o-transform .2s;-webkit-transition:opacity .2s,-webkit-transform .2s}.gdlr-core-icon-list-item .gdlr-core-icon-list-content-wrap{overflow:hidden}.gdlr-core-icon-list-item .gdlr-core-icon-list-content{font-size:14px;display:block}.gdlr-core-icon-list-item .gdlr-core-icon-list-caption{font-size:14px;display:block;margin-top:4px}.gdlr-core-icon-list-item.gdlr-core-with-divider ul li{padding:11px 0;border-bottom-width:1px;border-bottom-style:solid;margin-bottom:0;backface-visibility:hidden}.gdlr-core-icon-list-with-background-round .gdlr-core-icon-list-icon-wrap{padding:6px;border-radius:3px;-moz-border-radius:3px;-webkit-border-radius:3px}.gdlr-core-icon-list-with-background-round .gdlr-core-icon-list-content-wrap{padding-top:6px}.gdlr-core-icon-list-with-background-circle .gdlr-core-icon-list-icon-wrap{padding:8px;border-radius:50%;-moz-border-radius:50%;-webkit-border-radius:50%}.gdlr-core-icon-list-with-background-circle .gdlr-core-icon-list-content-wrap{padding-top:6px}.gdlr-core-icon-list-item li.gdlr-core-with-hover .gdlr-core-icon-list-icon{opacity:1;transform:scale(1);-moz-transform:scale(1);-webkit-transform:scale(1);-ms-transform:scale(1)}.gdlr-core-icon-list-item li.gdlr-core-with-hover .gdlr-core-icon-list-icon-hover{opacity:0;width:0;transform:scale(0);-moz-transform:scale(0);-webkit-transform:scale(0);-ms-transform:scale(0)}.gdlr-core-icon-list-item li.gdlr-core-with-hover:hover .gdlr-core-icon-list-icon{opacity:0;transform:scale(0);-moz-transform:scale(0);-webkit-transform:scale(0);-ms-transform:scale(0)}.gdlr-core-icon-list-item li.gdlr-core-with-hover:hover .gdlr-core-icon-list-icon-hover{opacity:1;transform:scale(1);-moz-transform:scale(1);-webkit-transform:scale(1);-ms-transform:scale(1)}.gdlr-core-icon-list-item.gdlr-core-left-align .gdlr-core-icon-list-icon-wrap.gdlr-core-right{float:right;margin-right:0;margin-left:15px}.gdlr-core-icon-list-item.gdlr-core-right-align .gdlr-core-icon-list-icon-wrap.gdlr-core-right{float:left;margin-left:0;margin-right:15px}.gdlr-core-dropcap{font-size:30px;line-height:30px;font-weight:700;float:left;margin-right:20px;margin-bottom:8px;margin-top:8px}.gdlr-core-dropcap.gdlr-core-type-circle{border-radius:50%;-moz-border-radius:50%;-webkit-border-radius:50%}.gdlr-core-dropcap.gdlr-core-type-circle,.gdlr-core-dropcap.gdlr-core-type-rectangle{text-align:center;padding:8px 10px 12px;width:50px}.gdlr-core-dropcap.gdlr-core-type-normal{font-size:48px;margin-top:18px;margin-left:10px}.gdlr-core-sticky-banner{line-height:1;display:inline-block;letter-spacing:.5px;padding:18px 20px 17px;text-transform:uppercase;font-size:11px;font-weight:700;margin-bottom:22px}.gdlr-core-sticky-banner i{font-size:12px;margin-right:10px}.gdlr-core-blog-thumbnail img{margin:0}.gdlr-core-blog-thumbnail a img.alignnone{margin:0}.gdlr-core-blog-thumbnail .gdlr-core-sticky-banner{position:absolute;left:0;bottom:0;margin-bottom:0}.gdlr-core-blog-info-wrapper .gdlr-core-head{margin-right:13px;vertical-align:middle;line-height:1}.gdlr-core-blog-info-wrapper .gdlr-core-head i{font-size:15px}.gdlr-core-blog-info-wrapper .gdlr-core-blog-info{display:inline-block;margin-right:25px;font-size:11px;font-weight:700;letter-spacing:1px;text-transform:uppercase}.gdlr-core-blog-info-wrapper .gdlr-core-blog-info:last-child{margin-right:0}.gdlr-core-blog-date-wrapper{float:left;width:60px;border-right-width:1px;border-right-style:solid;line-height:1;margin-top:8px;margin-right:30px;padding-right:20px;text-align:center;white-space:nowrap}.gdlr-core-blog-date-wrapper .gdlr-core-blog-date-day{font-size:27px;font-weight:700;margin-bottom:8px;margin-top:-4px;letter-spacing:1px}.gdlr-core-blog-date-wrapper .gdlr-core-blog-date-month{font-size:14px;text-transform:uppercase;letter-spacing:1px}.gdlr-core-blog-item-holder{padding-bottom:1px}.gdlr-core-blog-item .gdlr-core-flexslider.gdlr-core-with-outer-frame-element .flex-viewport{padding-top:15px;margin-top:-15px;padding-right:15px;margin-right:-15px;padding-left:15px;margin-left:-15px;padding-bottom:15px;margin-bottom:-15px}.gdlr-core-blog-item .gdlr-core-excerpt-read-more.gdlr-core-plain-text.gdlr-core-hover-border{border-bottom-width:1px;border-bottom-style:solid;border-color:transparent !important}.gdlr-core-blog-full{margin-bottom:80px}.gdlr-core-style-blog-full-with-frame .gdlr-core-blog-full{margin-bottom:40px;overflow:hidden;border-style:solid;border-width:0}.gdlr-core-blog-full .gdlr-core-blog-thumbnail{margin-bottom:44px}.gdlr-core-blog-full .gdlr-core-blog-title{font-size:37px;font-weight:700;margin-bottom:14px;letter-spacing:1px}.gdlr-core-blog-full .gdlr-core-blog-content{margin-bottom:20px}.gdlr-core-blog-full .gdlr-core-blog-full-head{margin-bottom:25px}.gdlr-core-blog-full .gdlr-core-blog-full-head-right{overflow:hidden}.gdlr-core-blog-full .gdlr-core-excerpt-read-more{margin-top:33px}.gdlr-core-blog-full .gdlr-core-excerpt-read-more.gdlr-core-plain-text{display:inline-block;margin-top:20px}.gdlr-core-blog-full .gdlr-core-excerpt-read-more.gdlr-core-plain-text i{margin-left:10px}.gdlr-core-blog-full.gdlr-core-style-center{text-align:center}.gdlr-core-blog-full.gdlr-core-style-center .gdlr-core-blog-date-wrapper{position:absolute}.gdlr-core-blog-full.gdlr-core-style-center .gdlr-core-blog-full-head-right{padding-left:80px;padding-right:80px}.gdlr-core-style-blog-full-with-frame .gdlr-core-blog-full-frame{padding:50px 50px 40px;position:relative}.gdlr-core-style-blog-full-with-frame .gdlr-core-blog-thumbnail{margin-bottom:0}.gdlr-core-blog-full.gdlr-core-style-2 .gdlr-core-blog-thumbnail .gdlr-core-sticky-banner{bottom:23px;left:35px;padding:10px 12px;font-weight:600;border-radius:3px;-moz-border-radius:3px;-webkit-border-radius:3px}.gdlr-core-blog-full.gdlr-core-style-2 .gdlr-core-blog-thumbnail .gdlr-core-blog-thumbnail-content{position:absolute;right:35px;bottom:28px}.gdlr-core-blog-full.gdlr-core-style-2 .gdlr-core-blog-thumbnail .gdlr-core-blog-thumbnail-content .gdlr-core-blog-info{float:left}.gdlr-core-blog-full.gdlr-core-style-2 .gdlr-core-blog-thumbnail .gdlr-core-blog-info-comment-number{font-size:15px;line-height:1;margin-left:25px;margin-top:5px}.gdlr-core-blog-full.gdlr-core-style-2 .gdlr-core-blog-thumbnail .gdlr-core-blog-info-comment-number i{margin-right:10px}.gdlr-core-blog-full.gdlr-core-style-2 .gdlr-core-blog-thumbnail .gdlr-core-blog-info-category{font-size:12px;line-height:1;padding:8px 15px;margin-left:25px;border-radius:3px;-moz-border-radius:3px;-webkit-border-radius:3px}.gdlr-core-blog-full.gdlr-core-style-2 .gdlr-core-blog-thumbnail .gdlr-core-blog-info-category .gdlr-core-head{display:none}.gdlr-core-blog-full.gdlr-core-style-2 .gdlr-core-blog-full-head{margin-bottom:0}.gdlr-core-blog-full.gdlr-core-style-2 .gdlr-core-blog-info-wrapper{margin-bottom:5px}.gdlr-core-blog-full.gdlr-core-style-2 .gdlr-core-blog-info-wrapper .gdlr-core-blog-info{margin-right:0;font-size:13px;text-transform:none;letter-spacing:0px}.gdlr-core-blog-full.gdlr-core-style-2 .gdlr-core-blog-info:first-child .gdlr-core-blog-info-sep{display:none}.gdlr-core-blog-full.gdlr-core-style-2 .gdlr-core-blog-info-wrapper .gdlr-core-blog-info-sep{margin:0 13px}.gdlr-core-blog-full.gdlr-core-style-2 .gdlr-core-blog-info-wrapper .gdlr-core-head{display:none}.gdlr-core-blog-full.gdlr-core-style-2 .gdlr-core-blog-title{margin-bottom:25px}.gdlr-core-blog-full.gdlr-core-style-3 .gdlr-core-blog-info-category{font-size:13px;line-height:1;display:inline-block;padding:10px 16px;margin-bottom:27px;border-radius:3px;-moz-border-radius:3px;-webkit-border-radius:3px}.gdlr-core-blog-full.gdlr-core-style-3 .gdlr-core-blog-info-category .gdlr-core-head{display:none}.gdlr-core-blog-full.gdlr-core-style-3 .gdlr-core-blog-thumbnail .gdlr-core-blog-info-category{position:absolute;left:0;bottom:0;margin-bottom:0;border-radius:0;-moz-border-radius:0px;-webkit-border-radius:0px}.gdlr-core-blog-full.gdlr-core-style-3.gdlr-core-with-thumbnail.gdlr-core-outer-frame-element .gdlr-core-blog-info-category{position:absolute;top:-16px}.gdlr-core-blog-full.gdlr-core-style-3 .gdlr-core-blog-info-wrapper{margin-bottom:5px}.gdlr-core-blog-full.gdlr-core-style-3 .gdlr-core-blog-info-wrapper .gdlr-core-blog-info{margin-right:0;font-size:13px;text-transform:none;letter-spacing:0px;font-weight:400}.gdlr-core-blog-full.gdlr-core-style-3 .gdlr-core-blog-info:first-child .gdlr-core-blog-info-sep{display:none}.gdlr-core-blog-full.gdlr-core-style-3 .gdlr-core-blog-info-wrapper .gdlr-core-blog-info-sep{margin:0 13px}.gdlr-core-blog-full.gdlr-core-style-3 .gdlr-core-blog-info-wrapper .gdlr-core-head{display:none}.gdlr-core-blog-grid{margin-bottom:50px}.gdlr-core-flexslider.flexslider ul.slides>li .gdlr-core-blog-grid{margin-bottom:0}.gdlr-core-blog-grid .gdlr-core-blog-thumbnail{margin-bottom:27px}.gdlr-core-blog-grid .gdlr-core-blog-grid-date .gdlr-core-blog-info-date{font-size:12px;letter-spacing:1.5px;margin-bottom:7px;text-transform:uppercase;font-weight:600;display:block}.gdlr-core-blog-grid .gdlr-core-blog-grid-date .gdlr-core-blog-info-date .gdlr-core-head{display:none}.gdlr-core-blog-grid .gdlr-core-blog-title{font-size:25px;font-weight:800;margin-bottom:20px}.gdlr-core-blog-grid .gdlr-core-blog-content{margin-bottom:20px}.gdlr-core-blog-grid .gdlr-core-blog-info-wrapper{padding-top:12px;border-top-width:1px;border-top-style:solid}.gdlr-core-blog-grid .gdlr-core-excerpt-read-more{margin-top:33px}.gdlr-core-blog-grid .gdlr-core-excerpt-read-more:first-child{margin-top:10px}.gdlr-core-blog-grid .gdlr-core-excerpt-read-more.gdlr-core-plain-text{display:inline-block;margin-top:20px}.gdlr-core-blog-grid .gdlr-core-excerpt-read-more.gdlr-core-plain-text:first-child{margin-top:5px}.gdlr-core-blog-grid .gdlr-core-excerpt-read-more.gdlr-core-plain-text i{margin-left:10px}.gdlr-core-blog-grid.gdlr-core-style-2 .gdlr-core-blog-thumbnail .gdlr-core-sticky-banner{top:18px;bottom:auto;left:18px;padding:10px 12px;font-weight:600;border-radius:3px;-moz-border-radius:3px;-webkit-border-radius:3px}.gdlr-core-blog-grid.gdlr-core-style-2 .gdlr-core-blog-thumbnail .gdlr-core-blog-info-comment-number{position:absolute;bottom:20px;left:25px;font-size:15px;line-height:1}.gdlr-core-blog-grid.gdlr-core-style-2 .gdlr-core-blog-thumbnail .gdlr-core-blog-info-comment-number i{margin-right:10px}.gdlr-core-blog-grid.gdlr-core-style-2 .gdlr-core-blog-thumbnail .gdlr-core-blog-info-category{position:absolute;right:20px;bottom:18px;font-size:12px;line-height:1;padding:8px 15px;border-radius:3px;-moz-border-radius:3px;-webkit-border-radius:3px}.gdlr-core-blog-grid.gdlr-core-style-2 .gdlr-core-blog-thumbnail .gdlr-core-blog-info-category .gdlr-core-head{display:none}.gdlr-core-blog-grid.gdlr-core-style-2 .gdlr-core-blog-info-wrapper{padding-top:0;border-top-width:0;margin-bottom:4px}.gdlr-core-blog-grid.gdlr-core-style-2 .gdlr-core-blog-info-wrapper .gdlr-core-head{display:none}.gdlr-core-blog-grid.gdlr-core-style-2 .gdlr-core-blog-info-wrapper .gdlr-core-blog-info{margin-right:0;font-size:13px;text-transform:none;letter-spacing:0px}.gdlr-core-blog-grid.gdlr-core-style-2 .gdlr-core-blog-info:first-child .gdlr-core-blog-info-sep{display:none}.gdlr-core-blog-grid.gdlr-core-style-2 .gdlr-core-blog-info-wrapper .gdlr-core-blog-info-sep{margin:0 13px}.gdlr-core-blog-grid.gdlr-core-style-2 .gdlr-core-flexslider .flex-direction-nav li{margin-top:-12px}.gdlr-core-blog-grid.gdlr-core-style-2 .gdlr-core-flexslider .flex-direction-nav li a{padding:0;background:0 0}.gdlr-core-blog-grid.gdlr-core-style-2 .gdlr-core-flexslider .flex-direction-nav li a i{font-size:24px;width:auto}.gdlr-core-blog-grid.gdlr-core-style-2 .gdlr-core-flexslider .flex-direction-nav li a.flex-prev i:before{font-family:"ElegantIcons";content:"#"}.gdlr-core-blog-grid.gdlr-core-style-2 .gdlr-core-flexslider .flex-direction-nav li a.flex-next i:before{font-family:"ElegantIcons";content:"$"}.gdlr-core-blog-grid.gdlr-core-style-3 .gdlr-core-blog-thumbnail .gdlr-core-sticky-banner{top:18px;bottom:auto;left:18px;padding:10px 12px;font-weight:600;border-radius:3px;-moz-border-radius:3px;-webkit-border-radius:3px}.gdlr-core-blog-grid.gdlr-core-style-3 .gdlr-core-blog-info-category{font-size:13px;line-height:1;display:inline-block;padding:10px 16px;margin-bottom:27px;border-radius:3px;-moz-border-radius:3px;-webkit-border-radius:3px}.gdlr-core-blog-grid.gdlr-core-style-3 .gdlr-core-blog-info-category .gdlr-core-head{display:none}.gdlr-core-blog-grid.gdlr-core-style-3 .gdlr-core-blog-thumbnail .gdlr-core-blog-info-category{position:absolute;left:0;bottom:0;margin-bottom:0}.gdlr-core-blog-grid-with-frame.gdlr-core-style-3.gdlr-core-with-thumbnail .gdlr-core-blog-info-category{position:absolute;top:-16px}.gdlr-core-blog-grid.gdlr-core-style-3 .gdlr-core-blog-info-wrapper{padding-top:0;border-top-width:0;margin-bottom:4px}.gdlr-core-blog-grid.gdlr-core-style-3 .gdlr-core-blog-info-wrapper .gdlr-core-head{display:none}.gdlr-core-blog-grid.gdlr-core-style-3 .gdlr-core-blog-info-wrapper .gdlr-core-blog-info{font-weight:400;margin-right:0;font-size:13px;text-transform:none;letter-spacing:0px}.gdlr-core-blog-grid.gdlr-core-style-3 .gdlr-core-blog-info:first-child .gdlr-core-blog-info-sep{display:none}.gdlr-core-blog-grid.gdlr-core-style-3 .gdlr-core-blog-info-wrapper .gdlr-core-blog-info-sep{margin:0 10px}.gdlr-core-blog-grid-with-frame.gdlr-core-style-3 .gdlr-core-blog-grid-frame{position:relative}.gdlr-core-blog-grid.gdlr-core-style-4 .gdlr-core-blog-grid-top-info{margin-bottom:20px}.gdlr-core-blog-grid.gdlr-core-style-4 .gdlr-core-blog-grid-top-info .gdlr-core-head{display:none}.gdlr-core-blog-grid.gdlr-core-style-4 .gdlr-core-blog-grid-top-info .gdlr-core-blog-info{font-size:12px;font-weight:600;text-transform:uppercase;letter-spacing:.5px}.gdlr-core-blog-grid.gdlr-core-style-4 .gdlr-core-blog-grid-top-info .gdlr-core-blog-info-date{float:left}.gdlr-core-blog-grid.gdlr-core-style-4 .gdlr-core-blog-grid-top-info .gdlr-core-blog-info-tag{float:right}.gdlr-core-blog-grid.gdlr-core-style-4 .gdlr-core-excerpt-read-more i{display:none}.gdlr-core-blog-grid.gdlr-core-style-4 .gdlr-core-excerpt-read-more{float:right;font-size:12px;text-transform:uppercase;font-weight:600;letter-spacing:.5px;margin-bottom:10px}.gdlr-core-blog-grid.gdlr-core-style-4.gdlr-core-left-button .gdlr-core-excerpt-read-more{float:none}.gdlr-core-style-2 .gdlr-core-blog-thumbnail .gdlr-core-blog-info-comment-number,.gdlr-core-style-2 .gdlr-core-blog-thumbnail .gdlr-core-blog-info-comment-number a,.gdlr-core-style-2 .gdlr-core-blog-thumbnail .gdlr-core-blog-info-comment-number a:hover{color:#fff}.gdlr-core-style-2 .gdlr-core-blog-thumbnail .gdlr-core-blog-info-category,.gdlr-core-style-2 .gdlr-core-blog-thumbnail .gdlr-core-blog-info-category a,.gdlr-core-style-2 .gdlr-core-blog-thumbnail .gdlr-core-blog-info-category a:hover .gdlr-core-style-3 .gdlr-core-blog-info-category,.gdlr-core-style-3 .gdlr-core-blog-info-category a,.gdlr-core-style-3 .gdlr-core-blog-info-category a:hover{color:#fff}.gdlr-core-blog-grid-with-frame{border-width:0}.gdlr-core-blog-grid.gdlr-core-blog-grid-with-frame{overflow:hidden;border-style:solid}.gdlr-core-blog-grid-with-frame .gdlr-core-blog-grid-frame{padding:40px 35px 24px}.gdlr-core-blog-grid-with-frame .gdlr-core-blog-thumbnail{margin-bottom:0}.gdlr-core-flexslider.flexslider ul.slides>li .gdlr-core-blog-grid.gdlr-core-blog-grid-with-frame{margin-left:2px;margin-right:2px;margin-top:2px;margin-bottom:2px}.gdlr-core-blog-item.gdlr-core-style-blog-column-no-space .gdlr-core-blog-grid-content-wrap{padding-left:30px;padding-right:30px}.gdlr-core-blog-item.gdlr-core-style-blog-column-no-space .gdlr-core-load-more,.gdlr-core-blog-item.gdlr-core-style-blog-column-no-space .gdlr-core-pagination{margin-top:20px}.gdlr-core-blog-medium{margin-bottom:90px;display:table}.gdlr-core-blog-medium>div,.gdlr-core-blog-medium>div.clearfix{display:table-cell;vertical-align:middle}.gdlr-core-blog-medium .gdlr-core-excerpt-read-more.gdlr-core-plain-text{display:inline-block;margin-top:20px}.gdlr-core-blog-medium .gdlr-core-excerpt-read-more.gdlr-core-plain-text i{margin-left:10px}.gdlr-core-blog-left-thumbnail .gdlr-core-blog-thumbnail-wrap{width:35%;padding-right:35px}.gdlr-core-blog-left-thumbnail.gdlr-core-large .gdlr-core-blog-thumbnail-wrap{width:55%}.gdlr-core-blog-left-thumbnail .gdlr-core-blog-date-wrapper{float:right;margin-right:0}.gdlr-core-blog-left-thumbnail .gdlr-core-blog-title{font-size:37px;font-weight:700;margin-bottom:16px}.gdlr-core-blog-left-thumbnail .gdlr-core-blog-info-wrapper{margin-bottom:26px}.gdlr-core-blog-left-thumbnail .gdlr-core-excerpt-read-more{margin-top:33px}.gdlr-core-blog-right-thumbnail{text-align:right}.gdlr-core-blog-right-thumbnail .gdlr-core-blog-thumbnail-wrap{width:35%;padding-left:35px}.gdlr-core-blog-right-thumbnail.gdlr-core-large .gdlr-core-blog-thumbnail-wrap{width:55%}.gdlr-core-blog-right-thumbnail .gdlr-core-blog-date-wrapper{float:left;margin-right:0;padding-left:20px;border-left-width:1px;border-left-style:solid;border-right:0}.gdlr-core-blog-right-thumbnail .gdlr-core-blog-title{font-size:37px;font-weight:700;margin-bottom:16px}.gdlr-core-blog-right-thumbnail .gdlr-core-blog-info-wrapper{margin-bottom:26px}.gdlr-core-blog-right-thumbnail .gdlr-core-excerpt-read-more{margin-top:33px}.gdlr-core-blog-medium.gdlr-core-style-2 .gdlr-core-blog-thumbnail .gdlr-core-sticky-banner{top:18px;bottom:auto;left:18px;padding:10px 12px;font-weight:600;border-radius:3px;-moz-border-radius:3px;-webkit-border-radius:3px}.gdlr-core-blog-medium.gdlr-core-style-2 .gdlr-core-blog-thumbnail .gdlr-core-blog-info-comment-number{position:absolute;bottom:20px;left:25px;font-size:15px;line-height:1}.gdlr-core-blog-medium.gdlr-core-style-2 .gdlr-core-blog-thumbnail .gdlr-core-blog-info-comment-number i{margin-right:10px}.gdlr-core-blog-medium.gdlr-core-style-2 .gdlr-core-blog-thumbnail .gdlr-core-blog-info-category{position:absolute;right:20px;bottom:18px;font-size:12px;line-height:1;padding:8px 15px;border-radius:3px;-moz-border-radius:3px;-webkit-border-radius:3px}.gdlr-core-blog-medium.gdlr-core-style-2 .gdlr-core-blog-thumbnail .gdlr-core-blog-info-category .gdlr-core-head{display:none}.gdlr-core-blog-medium.gdlr-core-style-2 .gdlr-core-blog-info-wrapper{margin-bottom:5px}.gdlr-core-blog-medium.gdlr-core-style-2 .gdlr-core-blog-info-wrapper .gdlr-core-blog-info{margin-right:0;font-size:13px;text-transform:none;letter-spacing:0px}.gdlr-core-blog-medium.gdlr-core-style-2 .gdlr-core-blog-info:first-child .gdlr-core-blog-info-sep{display:none}.gdlr-core-blog-medium.gdlr-core-style-2 .gdlr-core-blog-info-wrapper .gdlr-core-blog-info-sep{margin:0 13px}.gdlr-core-blog-medium.gdlr-core-style-2 .gdlr-core-blog-info-wrapper .gdlr-core-head{display:none}.gdlr-core-blog-medium.gdlr-core-style-2 .gdlr-core-blog-title{margin-bottom:20px}.gdlr-core-blog-feature{position:relative}.gdlr-core-blog-feature .gdlr-core-blog-title{font-size:18px;font-weight:700;margin-bottom:12px;line-height:1.3}.gdlr-core-blog-feature .gdlr-core-blog-info-wrapper{margin-bottom:10px}.gdlr-core-blog-feature.gdlr-core-with-image .gdlr-core-blog-feature-content{position:absolute;left:0;right:0;bottom:0;padding:0 35px 40px 45px}.gdlr-core-blog-feature.gdlr-core-hover-overlay-content.gdlr-core-with-image .gdlr-core-blog-feature-content{opacity:0;filter:alpha(opacity=0);transition:opacity .5s ease-out;-moz-transition:opacity .5s ease-out;-o-transition:opacity .5s ease-out;-webkit-transition:opacity .5s ease-out}.gdlr-core-blog-feature.gdlr-core-hover-overlay-content.gdlr-core-with-image:hover .gdlr-core-blog-feature-content{opacity:1;filter:alpha(opacity=100)}.gdlr-core-blog-feature .gdlr-core-blog-feature-content-overlay{position:absolute;left:0;right:0;bottom:0;top:0;background:#000;filter:alpha(opacity=40);opacity:.4}.gdlr-core-blog-feature .gdlr-core-blog-feature-content-overlay-gradient{position:absolute;left:0;right:0;bottom:0;top:0;background:url(data:image/png;base64,iVBORw0KGgoAAAANSUhEUgAAAA4AAACICAYAAADXodoUAAAAGXRFWHRTb2Z0d2FyZQBBZG9iZSBJbWFnZVJlYWR5ccllPAAAAyhpVFh0WE1MOmNvbS5hZG9iZS54bXAAAAAAADw/eHBhY2tldCBiZWdpbj0i77u/IiBpZD0iVzVNME1wQ2VoaUh6cmVTek5UY3prYzlkIj8+IDx4OnhtcG1ldGEgeG1sbnM6eD0iYWRvYmU6bnM6bWV0YS8iIHg6eG1wdGs9IkFkb2JlIFhNUCBDb3JlIDUuNS1jMDIxIDc5LjE1NTc3MiwgMjAxNC8wMS8xMy0xOTo0NDowMCAgICAgICAgIj4gPHJkZjpSREYgeG1sbnM6cmRmPSJodHRwOi8vd3d3LnczLm9yZy8xOTk5LzAyLzIyLXJkZi1zeW50YXgtbnMjIj4gPHJkZjpEZXNjcmlwdGlvbiByZGY6YWJvdXQ9IiIgeG1sbnM6eG1wPSJodHRwOi8vbnMuYWRvYmUuY29tL3hhcC8xLjAvIiB4bWxuczp4bXBNTT0iaHR0cDovL25zLmFkb2JlLmNvbS94YXAvMS4wL21tLyIgeG1sbnM6c3RSZWY9Imh0dHA6Ly9ucy5hZG9iZS5jb20veGFwLzEuMC9zVHlwZS9SZXNvdXJjZVJlZiMiIHhtcDpDcmVhdG9yVG9vbD0iQWRvYmUgUGhvdG9zaG9wIENDIDIwMTQgKE1hY2ludG9zaCkiIHhtcE1NOkluc3RhbmNlSUQ9InhtcC5paWQ6RDVFNTMyNzlDOURBMTFFNjgxNUJFN0VCM0YxQkE1MzIiIHhtcE1NOkRvY3VtZW50SUQ9InhtcC5kaWQ6RDVFNTMyN0FDOURBMTFFNjgxNUJFN0VCM0YxQkE1MzIiPiA8eG1wTU06RGVyaXZlZEZyb20gc3RSZWY6aW5zdGFuY2VJRD0ieG1wLmlpZDpENUU1MzI3N0M5REExMUU2ODE1QkU3RUIzRjFCQTUzMiIgc3RSZWY6ZG9jdW1lbnRJRD0ieG1wLmRpZDpENUU1MzI3OEM5REExMUU2ODE1QkU3RUIzRjFCQTUzMiIvPiA8L3JkZjpEZXNjcmlwdGlvbj4gPC9yZGY6UkRGPiA8L3g6eG1wbWV0YT4gPD94cGFja2V0IGVuZD0iciI/PjLPy6AAAAOaSURBVHjanFn96w5BEN99vk9eIi95iURCRERCEUkSiSJRJImU+HtESiT1LVJEUt8ikogiQiJ/ynOa89zam523nfvhbndv52Zn5rOzM3MxhBDDvwueTfh/5f1uTurDwGA8EAN9NdlH0hMaE8FxAeEQfR0vjWonwkgQB2b5TfdiGpockEyknB1hZLg1zLt2cLqig4YahxczGALKHL0JM7OJo3E7SkQd4Syj0QM2x2xO5QKaEmFklhWZlbS3OdQLph9yrM4VZBTtNK/Cfr0J8wU7iuZYULPEnHChYV7xQegsqsBqzxyLDasiZVxiQQq1kZcyG1l0XHBbpiCHNFFHyNmNaieOy73ucYVRqxErZ6XipNhttUoANCdv21ldKV7S6pqK7ZTkhMZa5pxQXce6SqwmO6732nGDl3Cjg65d6iYvx81ewi2CB2d3CzS2ejluq/ByPQBsF5wxC0UY2GEMGAqQ7zSeUsWydnmVs3v8HAm7Po/3Rh3hHmYfRslRw8DeitX1XMc+r4z7a8/GbnccMISbgfIAB5Uzg13qIcMyC3NB43BNtJFHj0csMlG746jmCjnlHFPMQSoOBo57AXBCcP9i+nDSy/FUBdR6kDvNRMdiYA+3M2jDBiKwL3wu3M4SX8dERegNjXNIixpu25XBhPNec1xwnMjt7aKQErGJGQxcUgjJ5UPjMvOSO0uSHa9wqZ6UY0HnqpQncj5oOEaLZXkkYciQgs+QSDitwRDhMxjqAhOYYw70kRRWwzMnzHfHhCBjE7LiQTTmkOnjQ0ImU9liSKh6gEyT95NY2BxBCVViDWEgikUDTGjNdAJFiLljGRuJUPUAGDlRSRtIkFM7oyHMU0AOGzsK3jxxxAZW61cY5MEaRQ6Vws+A8+bYdUQGr4V5OJ9DKafB4co1pcrAFhCua5O4sPOG4yhvCW4q3BpOxltSGU0qWdwWYrkoRR13DNlNpDjeVQ5S9kS+V6nMFHVMGnZ+pA7WSWNhpKjn3PcGgQ8qyhU9yD00YJSsIT+SqmEcCGDwcU0FMCd8InChAsOk1aeGSi7J8ZkhzyCV89yAFJJwyhCHk5nOlLJx2RLiCy/kXnoJX1Xmjmny62D420ARvjHGq4Vy3nplfKeAmhyDgfdKAha4Q+dDTZk7f/mxhiD3q5+URIX93/HZq9UvSrjJZqxfvRy/GYO/otbx3cvxh8H45B/Pn16Ov5SkkyX87eX4x1AaLZz0XwEGAGu1VPcdy3VjAAAAAElFTkSuQmCC) bottom repeat-x}.gdlr-core-blog-feature .gdlr-core-blog-feature-content-overlay-gradient2{position:absolute;left:0;right:0;bottom:0;top:0;background:url(https://cdn.shortpixel.ai/client/q_glossy,ret_img/https://jaasfoundation.org/wp-content/plugins/goodlayers-core/include/css/../images/blog-style/blog-item-gradient2.png) bottom repeat-x}.gdlr-core-blog-feature .gdlr-core-blog-info-wrapper .gdlr-core-blog-info{font-size:14px;text-transform:none;font-weight:400}.gdlr-core-blog-feature .gdlr-core-blog-info-category{position:absolute;top:30px;left:45px;font-size:13px;line-height:1;padding:8px 15px;border-radius:3px;-moz-border-radius:3px;-webkit-border-radius:3px}.gdlr-core-blog-feature .gdlr-core-blog-info-category .gdlr-core-head{display:none}.gdlr-core-blog-feature .gdlr-core-blog-info-category i{display:none}.gdlr-core-blog-feature .gdlr-core-blog-info-category,.gdlr-core-blog-feature .gdlr-core-blog-info-category a,.gdlr-core-blog-feature .gdlr-core-blog-info-category a:hover{color:#fff}.gdlr-core-blog-feature.gdlr-core-sub-item .gdlr-core-blog-title{font-size:15px}.gdlr-core-blog-feature.gdlr-core-sub-item .gdlr-core-blog-info-wrapper{display:none}.gdlr-core-blog-feature.gdlr-core-sub-item.gdlr-core-with-image .gdlr-core-blog-feature-content{padding:0 18px 8px}.gdlr-core-blog-feature.gdlr-core-sub-item .gdlr-core-blog-info-category{font-size:11px;top:13px;left:15px}.gdlr-core-blog-modern{position:relative}.gdlr-core-blog-modern .gdlr-core-blog-modern-content{padding:0 0 20px}.gdlr-core-blog-modern .gdlr-core-blog-title{font-size:18px;font-weight:700;margin-bottom:2px;line-height:1.6}.gdlr-core-blog-modern-inner .gdlr-core-blog-info-wrapper{margin-bottom:10px}.gdlr-core-blog-modern .gdlr-core-blog-content{padding-top:6px}.gdlr-core-blog-modern .gdlr-core-excerpt-read-more{display:none}.gdlr-core-blog-modern.gdlr-core-with-image .gdlr-core-blog-modern-inner{position:relative}.gdlr-core-blog-modern.gdlr-core-with-image .gdlr-core-blog-modern-content{position:absolute;left:0;right:0;bottom:0;padding:0 45px 40px 60px;transition:opacity .5s ease-out,bottom .2s ease-out;-moz-transition:opacity .5s ease-out,bottom .2s ease-out;-o-transition:opacity .5s ease-out,bottom .2s ease-out;-webkit-transition:opacity .5s ease-out,bottom .2s ease-out}.gdlr-core-blog-modern.gdlr-core-hover-overlay-content.gdlr-core-with-image .gdlr-core-blog-modern-content{opacity:0;filter:alpha(opacity=0)}.gdlr-core-blog-modern.gdlr-core-hover-overlay-content.gdlr-core-with-image:hover .gdlr-core-blog-modern-content{opacity:1;filter:alpha(opacity=100)}.gdlr-core-blog-modern .gdlr-core-blog-modern-content-overlay{position:absolute;left:0;right:0;bottom:0;top:0;background:#000;filter:alpha(opacity=40);opacity:.4}.gdlr-core-blog-modern .gdlr-core-blog-modern-content-overlay-gradient{position:absolute;left:0;right:0;bottom:0;top:0;background:url(data:image/png;base64,iVBORw0KGgoAAAANSUhEUgAAAA4AAACICAYAAADXodoUAAAAGXRFWHRTb2Z0d2FyZQBBZG9iZSBJbWFnZVJlYWR5ccllPAAAAyhpVFh0WE1MOmNvbS5hZG9iZS54bXAAAAAAADw/eHBhY2tldCBiZWdpbj0i77u/IiBpZD0iVzVNME1wQ2VoaUh6cmVTek5UY3prYzlkIj8+IDx4OnhtcG1ldGEgeG1sbnM6eD0iYWRvYmU6bnM6bWV0YS8iIHg6eG1wdGs9IkFkb2JlIFhNUCBDb3JlIDUuNS1jMDIxIDc5LjE1NTc3MiwgMjAxNC8wMS8xMy0xOTo0NDowMCAgICAgICAgIj4gPHJkZjpSREYgeG1sbnM6cmRmPSJodHRwOi8vd3d3LnczLm9yZy8xOTk5LzAyLzIyLXJkZi1zeW50YXgtbnMjIj4gPHJkZjpEZXNjcmlwdGlvbiByZGY6YWJvdXQ9IiIgeG1sbnM6eG1wPSJodHRwOi8vbnMuYWRvYmUuY29tL3hhcC8xLjAvIiB4bWxuczp4bXBNTT0iaHR0cDovL25zLmFkb2JlLmNvbS94YXAvMS4wL21tLyIgeG1sbnM6c3RSZWY9Imh0dHA6Ly9ucy5hZG9iZS5jb20veGFwLzEuMC9zVHlwZS9SZXNvdXJjZVJlZiMiIHhtcDpDcmVhdG9yVG9vbD0iQWRvYmUgUGhvdG9zaG9wIENDIDIwMTQgKE1hY2ludG9zaCkiIHhtcE1NOkluc3RhbmNlSUQ9InhtcC5paWQ6RDVFNTMyNzlDOURBMTFFNjgxNUJFN0VCM0YxQkE1MzIiIHhtcE1NOkRvY3VtZW50SUQ9InhtcC5kaWQ6RDVFNTMyN0FDOURBMTFFNjgxNUJFN0VCM0YxQkE1MzIiPiA8eG1wTU06RGVyaXZlZEZyb20gc3RSZWY6aW5zdGFuY2VJRD0ieG1wLmlpZDpENUU1MzI3N0M5REExMUU2ODE1QkU3RUIzRjFCQTUzMiIgc3RSZWY6ZG9jdW1lbnRJRD0ieG1wLmRpZDpENUU1MzI3OEM5REExMUU2ODE1QkU3RUIzRjFCQTUzMiIvPiA8L3JkZjpEZXNjcmlwdGlvbj4gPC9yZGY6UkRGPiA8L3g6eG1wbWV0YT4gPD94cGFja2V0IGVuZD0iciI/PjLPy6AAAAOaSURBVHjanFn96w5BEN99vk9eIi95iURCRERCEUkSiSJRJImU+HtESiT1LVJEUt8ikogiQiJ/ynOa89zam523nfvhbndv52Zn5rOzM3MxhBDDvwueTfh/5f1uTurDwGA8EAN9NdlH0hMaE8FxAeEQfR0vjWonwkgQB2b5TfdiGpockEyknB1hZLg1zLt2cLqig4YahxczGALKHL0JM7OJo3E7SkQd4Syj0QM2x2xO5QKaEmFklhWZlbS3OdQLph9yrM4VZBTtNK/Cfr0J8wU7iuZYULPEnHChYV7xQegsqsBqzxyLDasiZVxiQQq1kZcyG1l0XHBbpiCHNFFHyNmNaieOy73ucYVRqxErZ6XipNhttUoANCdv21ldKV7S6pqK7ZTkhMZa5pxQXce6SqwmO6732nGDl3Cjg65d6iYvx81ewi2CB2d3CzS2ejluq/ByPQBsF5wxC0UY2GEMGAqQ7zSeUsWydnmVs3v8HAm7Po/3Rh3hHmYfRslRw8DeitX1XMc+r4z7a8/GbnccMISbgfIAB5Uzg13qIcMyC3NB43BNtJFHj0csMlG746jmCjnlHFPMQSoOBo57AXBCcP9i+nDSy/FUBdR6kDvNRMdiYA+3M2jDBiKwL3wu3M4SX8dERegNjXNIixpu25XBhPNec1xwnMjt7aKQErGJGQxcUgjJ5UPjMvOSO0uSHa9wqZ6UY0HnqpQncj5oOEaLZXkkYciQgs+QSDitwRDhMxjqAhOYYw70kRRWwzMnzHfHhCBjE7LiQTTmkOnjQ0ImU9liSKh6gEyT95NY2BxBCVViDWEgikUDTGjNdAJFiLljGRuJUPUAGDlRSRtIkFM7oyHMU0AOGzsK3jxxxAZW61cY5MEaRQ6Vws+A8+bYdUQGr4V5OJ9DKafB4co1pcrAFhCua5O4sPOG4yhvCW4q3BpOxltSGU0qWdwWYrkoRR13DNlNpDjeVQ5S9kS+V6nMFHVMGnZ+pA7WSWNhpKjn3PcGgQ8qyhU9yD00YJSsIT+SqmEcCGDwcU0FMCd8InChAsOk1aeGSi7J8ZkhzyCV89yAFJJwyhCHk5nOlLJx2RLiCy/kXnoJX1Xmjmny62D420ARvjHGq4Vy3nplfKeAmhyDgfdKAha4Q+dDTZk7f/mxhiD3q5+URIX93/HZq9UvSrjJZqxfvRy/GYO/otbx3cvxh8H45B/Pn16Ov5SkkyX87eX4x1AaLZz0XwEGAGu1VPcdy3VjAAAAAElFTkSuQmCC) bottom repeat-x}.gdlr-core-blog-modern .gdlr-core-blog-modern-content-overlay-gradient2{position:absolute;left:0;right:0;bottom:0;top:0;background:url(https://cdn.shortpixel.ai/client/q_glossy,ret_img/https://jaasfoundation.org/wp-content/plugins/goodlayers-core/include/css/../images/blog-style/blog-item-gradient2.png) bottom repeat-x}.gdlr-core-blog-item.gdlr-core-style-blog-image .gdlr-core-load-more,.gdlr-core-blog-item.gdlr-core-style-blog-image .gdlr-core-pagination{margin-top:20px}.gdlr-core-blog-item.gdlr-core-style-blog-image-no-space .gdlr-core-load-more{margin-top:50px}.gdlr-core-blog-item.gdlr-core-style-blog-image-no-space .gdlr-core-pagination{margin-top:50px}.gdlr-core-blog-modern.gdlr-core-gradient-slide .gdlr-core-blog-thumbnail:after{content:" ";position:absolute;top:50%;right:0;bottom:0;left:0;background:linear-gradient(rgba(0,0,0,0),rgba(0,0,0,1));-moz-background:linear-gradient(rgba(0,0,0,0),rgba(0,0,0,1));-o-background:linear-gradient(rgba(0,0,0,0),rgba(0,0,0,1));-webkit-background:linear-gradient(rgba(0,0,0,0),rgba(0,0,0,1));transition:top .15s;-moz-transition:top .15s;-o-transition:top .15s;-webkit-transition:top .15s}.gdlr-core-blog-modern.gdlr-core-gradient-slide:hover .gdlr-core-blog-thumbnail:after{top:0}.gdlr-core-blog-modern.gdlr-core-style-1 .gdlr-core-blog-info-sep{display:none}.gdlr-core-blog-modern.gdlr-core-style-2 .gdlr-core-blog-info i{display:none}.gdlr-core-blog-modern.gdlr-core-style-2 .gdlr-core-blog-info:first-child .gdlr-core-blog-info-sep{display:none}.gdlr-core-blog-modern.gdlr-core-style-2 .gdlr-core-blog-thumbnail .gdlr-core-blog-info-category{position:absolute;top:20px;left:18px;font-size:12px;line-height:1;padding:8px 15px;z-index:1;border-radius:3px;-moz-border-radius:3px;-webkit-border-radius:3px}.gdlr-core-blog-modern.gdlr-core-style-2 .gdlr-core-blog-thumbnail .gdlr-core-blog-info-category .gdlr-core-head{display:none}.gdlr-core-blog-modern.gdlr-core-style-3 .gdlr-core-blog-title{margin-bottom:8px}.gdlr-core-blog-modern.gdlr-core-style-3 .gdlr-core-blog-modern-content{text-align:left}.gdlr-core-blog-modern.gdlr-core-style-3 .gdlr-core-blog-info-wrapper .gdlr-core-head{display:none}.gdlr-core-blog-modern.gdlr-core-style-3 .gdlr-core-blog-info{margin-right:15px}.gdlr-core-blog-modern.gdlr-core-style-3 .gdlr-core-blog-info .gdlr-core-blog-info-sep{margin-right:15px}.gdlr-core-blog-modern.gdlr-core-style-3 .gdlr-core-blog-info:first-child .gdlr-core-blog-info-sep{display:none}.gdlr-core-blog-modern.gdlr-core-style-3:hover .gdlr-core-blog-modern-content{bottom:20px}.gdlr-core-blog-modern.gdlr-core-style-3.gdlr-core-opacity-on-hover img{opacity:.7}.gdlr-core-blog-modern.gdlr-core-style-3.gdlr-core-opacity-on-hover:hover img{opacity:.3 !important}.gdlr-core-blog-modern.gdlr-core-style-3.gdlr-core-with-image .gdlr-core-blog-modern-content{padding:0 35px 30px}.gdlr-core-blog-modern.gdlr-core-style-4 .gdlr-core-blog-title{margin-bottom:8px}.gdlr-core-blog-modern.gdlr-core-style-4 .gdlr-core-blog-modern-content{text-align:left}.gdlr-core-blog-modern.gdlr-core-style-4 .gdlr-core-blog-info-wrapper .gdlr-core-head{display:none}.gdlr-core-blog-modern.gdlr-core-style-4 .gdlr-core-blog-info{margin-right:15px}.gdlr-core-blog-modern.gdlr-core-style-4 .gdlr-core-blog-info .gdlr-core-blog-info-sep{margin-right:15px}.gdlr-core-blog-modern.gdlr-core-style-4 .gdlr-core-blog-info:first-child .gdlr-core-blog-info-sep{display:none}.gdlr-core-blog-modern.gdlr-core-style-4.gdlr-core-opacity-on-hover img{opacity:.7}.gdlr-core-blog-modern.gdlr-core-style-4.gdlr-core-opacity-on-hover:hover img{opacity:.3 !important}.gdlr-core-blog-modern.gdlr-core-style-4.gdlr-core-with-image .gdlr-core-blog-modern-content{padding:0 35px 30px}.gdlr-core-blog-modern.gdlr-core-style-4.gdlr-core-with-image .gdlr-core-blog-content{padding:0;max-height:0px;overflow:hidden;transition:max-height .3s ease-out;-moz-transition:max-height .3s ease-out;-o-transition:max-height .3s ease-out;-webkit-transition:max-height .3s ease-out}.gdlr-core-blog-modern.gdlr-core-style-4.gdlr-core-with-image:hover .gdlr-core-blog-content{margin-bottom:0;max-height:150px}.gdlr-core-blog-metro.gdlr-core-with-image{position:relative;overflow:hidden}.gdlr-core-blog-metro.gdlr-core-with-image .gdlr-core-blog-metro-content{position:absolute;left:0;right:0;bottom:0;padding:0 20px 30px;opacity:0;filter:alpha(opacity=0);transition:opacity .5s ease-out;-moz-transition:opacity .5s ease-out;-o-transition:opacity .5s ease-out;-webkit-transition:opacity .5s ease-out}.gdlr-core-blog-metro.gdlr-core-with-image:hover .gdlr-core-blog-metro-content{opacity:1;filter:alpha(opacity=100)}.gdlr-core-blog-metro .gdlr-core-blog-metro-content{text-align:center;padding:0 0 20px}.gdlr-core-blog-metro .gdlr-core-blog-title{font-size:18px;font-weight:700;margin-bottom:5px;line-height:1.5}.gdlr-core-blog-item.gdlr-core-style-blog-metro .gdlr-core-load-more,.gdlr-core-blog-item.gdlr-core-style-blog-metro .gdlr-core-pagination{margin-top:20px}.gdlr-core-blog-item.gdlr-core-style-blog-metro-no-space .gdlr-core-load-more{margin-top:50px}.gdlr-core-blog-item.gdlr-core-style-blog-metro-no-space .gdlr-core-pagination{margin-top:50px}.gdlr-core-blog-list{margin-bottom:40px}.gdlr-core-blog-list.gdlr-core-blog-list-with-frame{margin-bottom:6px}.gdlr-core-blog-list .gdlr-core-blog-list-frame{padding:20px 26px 24px}.gdlr-core-blog-list .gdlr-core-blog-title{font-size:19px;letter-spacing:1px;font-weight:800;margin-bottom:10px}.gdlr-core-blog-list .gdlr-core-blog-info{margin-right:15px}.gdlr-core-blog-list .gdlr-core-blog-info .gdlr-core-blog-info-sep{margin-right:15px}.gdlr-core-blog-list .gdlr-core-blog-info:first-child .gdlr-core-blog-info-sep{display:none}.gdlr-core-blog-widget{margin-bottom:18px;padding-top:18px;border-top-width:1px;border-top-style:solid}.gdlr-core-blog-widget:first-child{padding-top:0;border:0}.gdlr-core-blog-widget .gdlr-core-blog-thumbnail{float:left;margin-right:20px;max-width:60px}.gdlr-core-blog-widget .gdlr-core-sticky-banner{display:none}.gdlr-core-blog-widget .gdlr-core-blog-widget-content{overflow:hidden}.gdlr-core-blog-widget .gdlr-core-blog-title{font-size:18px;font-weight:600;margin-bottom:8px}.gdlr-core-blog-widget .gdlr-core-blog-info-wrapper .gdlr-core-head{margin-right:10px}.gdlr-core-blog-widget-divider{border-bottom-width:2px;border-bottom-style:solid;padding-top:3px}.gdlr-core-blog-widget.gdlr-core-style-large{margin-bottom:22px;padding-top:22px}.gdlr-core-blog-widget.gdlr-core-style-large:first-child{padding-top:0}.gdlr-core-blog-widget.gdlr-core-style-large .gdlr-core-blog-widget-content{padding-top:8px}.gdlr-core-blog-widget.gdlr-core-style-large .gdlr-core-blog-thumbnail{max-width:80px}.gdlr-core-blog-widget.gdlr-core-style-large .gdlr-core-blog-title{font-size:16px;margin-bottom:12px}.gdlr-core-blog-widget.gdlr-core-style-small .gdlr-core-blog-title{font-size:16px;font-weight:500}.gdlr-core-blog-widget.gdlr-core-style-2 .gdlr-core-blog-info-wrapper .gdlr-core-head{display:none}.gdlr-core-blog-widget.gdlr-core-style-2 .gdlr-core-blog-info-wrapper .gdlr-core-blog-info{font-weight:400;margin-right:0;font-size:13px;text-transform:none;letter-spacing:0px}.gdlr-core-blog-widget.gdlr-core-style-2 .gdlr-core-blog-info-wrapper .gdlr-core-blog-info-sep{margin:0 13px}.gdlr-core-blog-widget.gdlr-core-style-2 .gdlr-core-blog-info:first-child .gdlr-core-blog-info-sep{display:none}.gdlr-core-item-list-wrap.gdlr-core-featured .gdlr-core-blog-widget .gdlr-core-blog-thumbnail{float:none;max-width:100%;margin-right:0;margin-bottom:25px}.gdlr-core-item-list-wrap.gdlr-core-featured .gdlr-core-blog-widget-divider{display:none}.gdlr-core-video-widget{position:relative}.gdlr-core-video-widget i{position:absolute;left:50%;top:50%;background:#000;color:#fff;font-size:18px;line-height:60px;width:60px;text-align:center;margin-top:-30px;margin-left:-30px;padding-left:6px;border-radius:50%;-moz-border-radius:50%;-webkit-border-radius:50%}.gdlr-core-instagram-widget{margin-left:-8px;margin-right:-8px}.gdlr-core-instagram-widget .gdlr-core-media-image{padding:8px}ul.gdlr-core-category-background-widget{margin-left:0;list-style:none;font-weight:500;font-size:15px}ul.gdlr-core-category-background-widget li.gdlr-core-no-bg{background:#f3f3f3}ul.gdlr-core-category-background-widget li{margin-bottom:8px;background-position:center;background-size:cover}.gdlr-core-category-background-widget-count{float:right;font-size:12px;margin-top:3px}ul.gdlr-core-category-background-widget li a{display:block;padding:17px 25px}ul.gdlr-core-category-background-widget li.gdlr-core-no-bg a,ul.gdlr-core-category-background-widget li.gdlr-core-no-bg a:hover{color:#666}ul.gdlr-core-category-background-widget li.gdlr-core-with-bg a,ul.gdlr-core-category-background-widget li.gdlr-core-with-bg a:hover{color:#fff}.gdlr-core-opening-hour-widget-list{border-bottom-width:1px;border-bottom-style:solid;padding-bottom:10px;margin-bottom:10px}.gdlr-core-opening-hour-widget-list .gdlr-core-head{float:left;font-weight:600}.gdlr-core-opening-hour-widget-list .gdlr-core-head i{font-weight:400;margin-right:8px;vertical-align:middle}.gdlr-core-opening-hour-widget-list .gdlr-core-tail{float:right}.gdlr-core-post-slider-item .gdlr-core-post-slider-slide{position:relative}.gdlr-core-post-slider-item .gdlr-core-post-slider-caption{position:absolute;bottom:0;left:0;right:0;padding:0 20px 25px}.gdlr-core-post-slider-item .gdlr-core-post-slider-title{font-size:17px;font-weight:600;text-transform:uppercase;letter-spacing:2px;margin-bottom:10px}.gdlr-core-post-slider-item .gdlr-core-blog-info{font-size:12px}.gdlr-core-post-slider-item .gdlr-core-blog-info .gdlr-core-blog-info-sep{margin:0 8px}.gdlr-core-post-slider-item .gdlr-core-blog-info:first-child .gdlr-core-blog-info-sep{display:none}.gdlr-core-post-slider-item .gdlr-core-post-slider-gradient{position:absolute;top:0;right:0;bottom:0;left:0;background:url(https://cdn.shortpixel.ai/client/q_glossy,ret_img/https://jaasfoundation.org/wp-content/plugins/goodlayers-core/include/css/../images/post-slider/gradient.png);background-position:bottom;background-repeat:repeat-x}.gdlr-core-post-slider-item .gdlr-core-post-slider-overlay{position:absolute;top:0;right:0;bottom:0;left:0;background:#000;opacity:.5;filter:alpha(opacity=50)}.gdlr-core-roadmap-item .gdlr-core-roadmap-item-head-wrap{width:50%;float:left}.gdlr-core-roadmap-item .gdlr-core-roadmap-item-head{position:relative;padding-bottom:45px;cursor:pointer}.gdlr-core-roadmap-item .gdlr-core-roadmap-item-head:last-child .gdlr-core-roadmap-item-head-divider{display:none}.gdlr-core-roadmap-item .gdlr-core-roadmap-item-head-content{text-align:right;overflow:hidden;margin-right:55px;padding-top:8px}.gdlr-core-roadmap-item .gdlr-core-roadmap-item-head-count{float:right;width:50px;text-align:center;margin-right:-25px;font-size:15px;line-height:20px;padding:15px 0;font-weight:700;border-radius:50%;-moz-border-radius:50%;-webkit-border-radius:50%;transition:background-color .2s;-moz-transition:background-color .2s;-o-transition:background-color .2s;-webkit-transition:background-color .2s}.gdlr-core-roadmap-item .gdlr-core-roadmap-item-head-divider{position:absolute;bottom:15px;right:0;height:15px;border-left-width:1px;border-left-style:solid}.gdlr-core-roadmap-item .gdlr-core-roadmap-item-content-area{margin-left:70px;display:none}.gdlr-core-roadmap-item .gdlr-core-roadmap-item-content-area.gdlr-core-active{display:block}.gdlr-core-roadmap-item .gdlr-core-roadmap-item-content-title{font-size:17px;text-transform:uppercase;letter-spacing:2px;font-weight:700;margin-bottom:35px}.gdlr-core-roadmap-item .gdlr-core-roadmap-item-content-caption{font-size:13px;text-transform:uppercase;margin-bottom:9px;letter-spacing:2px}.gdlr-core-roadmap-item .gdlr-core-roadmap-item-head-title{font-size:14px;text-transform:uppercase;font-weight:700;letter-spacing:1px;margin-bottom:5px}.gdlr-core-roadmap-item .gdlr-core-roadmap-item-head-caption{font-size:13px;text-transform:uppercase;letter-spacing:1px}.gdlr-core-roadmap-item .gdlr-core-roadmap-item-content-wrap{overflow:hidden}.gdlr-core-roadmap-item .gdlr-core-roadmap-item-content{font-size:17px}.gdlr-core-dropdown-tab .gdlr-core-dropdown-tab-title{font-size:13px;font-weight:800;padding:6px 14px 6px 18px;position:relative;float:left;margin-right:20px;cursor:pointer;border-radius:3px;-moz-border-radius:3px;-webkit-border-radius:3px}.gdlr-core-dropdown-tab .gdlr-core-dropdown-tab-title:after{content:"\f107";font-family:fontAwesome;margin-left:10px;float:right}.gdlr-core-dropdown-tab .gdlr-core-dropdown-tab-head-wrap{padding-top:5px;padding-bottom:5px;position:absolute;left:0;top:100%;display:none;z-index:103;border-radius:3px;-moz-border-radius:3px;-webkit-border-radius:3px;margin-top:5px;min-width:140px}.gdlr-core-dropdown-tab .gdlr-core-dropdown-tab-head{padding:3px 18px}.gdlr-core-dropdown-tab .gdlr-core-dropdown-tab-head.gdlr-core-active{display:none}.gdlr-core-dropdown-tab .gdlr-core-dropdown-tab-content-wrap{overflow:hidden;padding-top:4px}.gdlr-core-dropdown-tab .gdlr-core-dropdown-tab-content{display:none;white-space:nowrap}.gdlr-core-dropdown-tab .gdlr-core-dropdown-tab-content.gdlr-core-active{display:block}.gdlr-core-blog-aside-format .gdlr-core-blog-content{font-style:italic}.gdlr-core-blog-aside-format .gdlr-core-excerpt-read-more,.gdlr-core-blog-aside-format .gdlr-core-excerpt-read-more.gdlr-core-plain-text{display:none}.gdlr-core-blog-aside-format.gdlr-core-large .gdlr-core-blog-content{font-size:18px;padding:50px 60px}.gdlr-core-blog-aside-format.gdlr-core-small .gdlr-core-blog-content{font-size:16px;padding:40px 37px}.gdlr-core-blog-quote-format{position:relative}.gdlr-core-blog-quote-format .gdlr-core-blog-quote-background{position:absolute;top:0;right:0;bottom:0;left:0;background-size:cover;background-position:center;opacity:.3;filter:alpha(opacity=30)}.gdlr-core-blog-quote-format .gdlr-core-blog-quote{line-height:1;position:relative;font-weight:800}.gdlr-core-blog-quote-format .gdlr-core-blog-content-wrap{overflow:hidden;position:relative}.gdlr-core-blog-quote-format .gdlr-core-blog-quote-content{font-style:italic}.gdlr-core-blog-quote-format .gdlr-core-blog-quote-content blockquote,.gdlr-core-blog-quote-format .gdlr-core-blog-quote-content q{background:0 0;border:none;padding:0;margin-top:0;margin-bottom:0}.gdlr-core-blog-quote-format .gdlr-core-blog-quote-author{font-style:italic;margin-bottom:20px;font-weight:700}.gdlr-core-blog-quote-format .gdlr-core-blog-quote-author:before{content:"-";margin-right:2px}.gdlr-core-blog-quote-format .gdlr-core-excerpt-read-more,.gdlr-core-blog-quote-format .gdlr-core-excerpt-read-more.gdlr-core-plain-text{display:none}.gdlr-core-blog-quote-format.gdlr-core-large .gdlr-core-blog-content{padding:50px 45px 40px}.gdlr-core-blog-quote-format.gdlr-core-large .gdlr-core-blog-quote{float:left;font-size:120px;margin-top:-10px;margin-right:35px}.gdlr-core-blog-quote-format.gdlr-core-large .gdlr-core-blog-quote-content,.gdlr-core-blog-quote-format.gdlr-core-large .gdlr-core-blog-quote-content q,.gdlr-core-blog-quote-format.gdlr-core-large .gdlr-core-blog-quote-content blockquote{font-size:18px}.gdlr-core-blog-quote-format.gdlr-core-large .gdlr-core-blog-quote-author{font-size:15px}.gdlr-core-blog-quote-format.gdlr-core-small .gdlr-core-blog-content{padding:40px 37px 30px}.gdlr-core-blog-quote-format.gdlr-core-small .gdlr-core-blog-quote{font-size:80px;margin-bottom:-10px}.gdlr-core-blog-quote-format.gdlr-core-small .gdlr-core-blog-quote-content q,.gdlr-core-blog-quote-format.gdlr-core-small .gdlr-core-blog-quote-content blockquote,.gdlr-core-blog-quote-format.gdlr-core-small .gdlr-core-blog-quote-content{font-size:16px}.gdlr-core-blog-quote-format.gdlr-core-small .gdlr-core-blog-quote-author{font-size:15px}.gdlr-core-blog-link-format .gdlr-core-blog-icon-link{font-size:23px}.gdlr-core-blog-link-format .gdlr-core-blog-content-wrap{overflow:hidden}.gdlr-core-blog-link-format .gdlr-core-blog-title{font-size:20px;letter-spacing:0px;margin-bottom:9px}.gdlr-core-blog-link-format .gdlr-core-blog-content{font-size:14px;margin-bottom:0}.gdlr-core-blog-link-format .gdlr-core-excerpt-read-more,.gdlr-core-blog-link-format .gdlr-core-excerpt-read-more.gdlr-core-plain-text{display:none}.gdlr-core-blog-link-format.gdlr-core-large .gdlr-core-blog-icon-link{float:left;margin-right:30px;margin-top:5px}.gdlr-core-blog-link-format.gdlr-core-small .gdlr-core-blog-icon-link{margin-bottom:25px;display:block}.gdlr-core-blog-link-format.gdlr-core-blog-grid .gdlr-core-blog-content-outer-wrap{padding:40px 35px 35px}.gdlr-core-blog-link-format.gdlr-core-blog-full .gdlr-core-blog-content-outer-wrap{padding:50px 50px 40px}.gdlr-core-blog-link-format.gdlr-core-with-frame .gdlr-core-blog-content-outer-wrap{background:#fff}.gdlr-core-blog-quote-format.gdlr-core-small.gdlr-core-style-2{text-align:center}.gdlr-core-blog-quote-format.gdlr-core-small.gdlr-core-style-2 .gdlr-core-blog-quote{font-size:110px;margin-bottom:-45px}.gdlr-core-blog-quote-format.gdlr-core-small.gdlr-core-style-2 .gdlr-core-blog-content{padding:55px 54px 47px}.gdlr-core-blog-quote-format.gdlr-core-small.gdlr-core-style-2 .gdlr-core-blog-quote-content blockquote{font-size:18px;font-weight:400}.gdlr-core-blog-quote-format.gdlr-core-small.gdlr-core-style-2 .gdlr-core-blog-quote-author{font-size:20px;font-style:normal;font-weight:800;margin-top:20px}.gdlr-core-blog-link-format.gdlr-core-small.gdlr-core-style-2{text-align:center}.gdlr-core-blog-link-format.gdlr-core-small.gdlr-core-style-2 .gdlr-core-blog-icon-link{font-size:30px}.gdlr-core-blog-link-format.gdlr-core-small.gdlr-core-style-2 .gdlr-core-blog-title{font-size:23px;margin-bottom:15px}.gdlr-core-blog-link-format.gdlr-core-small.gdlr-core-style-2 .gdlr-core-blog-content{font-size:13px}.gdlr-core-blog-link-format.gdlr-core-small.gdlr-core-style-2 .gdlr-core-blog-content-outer-wrap{padding:70px 35px 72px}.gdlr-core-blog-aside-format.gdlr-core-small.gdlr-core-style-2 .gdlr-core-blog-content{font-size:18px;font-style:normal;text-align:center}.gdlr-core-testimonial-item .gdlr-core-testimonial-frame{position:relative;background:#fff;padding:45px 40px 60px;border-radius:3px;-moz-border-radius:3px;-webkit-border-radius:3px}.gdlr-core-testimonial-item .gdlr-core-testimonial-frame-border{position:absolute;top:0;right:0;bottom:0;left:0;border-style:solid;border-width:0}.gdlr-core-testimonial-item .gdlr-core-testimonial-item-title{text-transform:uppercase;letter-spacing:1.5px;margin-bottom:0;font-size:28px}.gdlr-core-testimonial-item .gdlr-core-testimonial-item-title-wrap{margin-bottom:36px;position:relative}.gdlr-core-testimonial-item .gdlr-core-testimonial-column .gdlr-core-testimonial{margin-bottom:50px}.gdlr-core-testimonial-item .gdlr-core-testimonial-content{font-style:italic;margin-bottom:20px;font-size:15px}.gdlr-core-testimonial-item .gdlr-core-testimonial-content p{margin-bottom:0}.gdlr-core-testimonial-item .gdlr-core-testimonial-author-image{width:55px}.gdlr-core-testimonial-item .gdlr-core-testimonial-author-image img{border-radius:50%;-moz-border-radius:50%;-webkit-border-radius:50%}.gdlr-core-testimonial-item .gdlr-core-testimonial-title{font-size:15px;font-weight:700;margin-bottom:2px;text-transform:uppercase;letter-spacing:1px}.gdlr-core-testimonial-item .gdlr-core-testimonial-item-divider{margin-top:38px;padding-bottom:10px}.gdlr-core-testimonial-item .gdlr-core-testimonial-position{font-size:13px;font-style:italic}.gdlr-core-testimonial-item .gdlr-core-testimonial-position .gdlr-core-rating i{margin-right:4px}.gdlr-core-testimonial-item .gdlr-core-testimonial-position .gdlr-core-rating{margin-right:10px}.gdlr-core-testimonial-item .gdlr-core-testimonial-position .gdlr-core-rating.gdlr-core-right{float:right;margin-right:0}.gdlr-core-testimonial-item .gdlr-core-testimonial-author-content{overflow:hidden;padding-top:3px}.gdlr-core-testimonial-item.gdlr-core-testimonial-style-center .gdlr-core-testimonial-author-content{float:left;overflow:auto;padding-top:3px}.gdlr-core-testimonial-style-left .gdlr-core-testimonial-quote{font-size:60px;line-height:1;float:left;margin-right:30px}.gdlr-core-testimonial-style-left .gdlr-core-testimonial-content-wrap{overflow:hidden}.gdlr-core-testimonial-style-left .gdlr-core-testimonial-author-image{float:left;margin-right:20px}.gdlr-core-testimonial-style-left .gdlr-core-testimonial-quote.gdlr-core-top{font-size:110px;float:none;height:65px}.gdlr-core-testimonial-style-left-bg .gdlr-core-testimonial-content-wrap{overflow:hidden}.gdlr-core-testimonial-style-left-bg .gdlr-core-testimonial-content{margin-bottom:35px;padding-top:40px}.gdlr-core-testimonial-style-left-bg .gdlr-core-testimonial-quote{position:absolute;opacity:.3;font-size:240px;margin-top:-160px;margin-left:-6px;font-style:normal;font-weight:700}.gdlr-core-testimonial-style-left-bg .gdlr-core-testimonial-author-image{width:85px;float:left;margin-right:20px}.gdlr-core-testimonial-style-left-bg .gdlr-core-testimonial-author-content{padding-top:10px}.gdlr-core-testimonial-style-left-2 .gdlr-core-testimonial-author-image{width:85px;float:left;margin-right:36px;position:relative}.gdlr-core-testimonial-style-left-2 .gdlr-core-testimonial-quote{font-size:100px;line-height:1;position:absolute;top:-5px;right:-18px}.gdlr-core-testimonial-style-left-2 .gdlr-core-testimonial-content-wrap{overflow:hidden}.gdlr-core-testimonial-style-left-2 .gdlr-core-testimonial-content{font-style:normal}.gdlr-core-testimonial-style-left-2 .gdlr-core-testimonial-title{font-size:18px;letter-spacing:0px;text-transform:none;margin-bottom:0}.gdlr-core-testimonial-style-left-2 .gdlr-core-testimonial-position{font-size:16px;font-style:normal}.gdlr-core-testimonial-style-left-2 .gdlr-core-testimonial-content{font-style:normal;margin-bottom:0}.gdlr-core-testimonial-style-right{text-align:right}.gdlr-core-testimonial-style-right .gdlr-core-testimonial-quote{font-size:60px;line-height:1;float:right;margin-left:30px}.gdlr-core-testimonial-style-right .gdlr-core-testimonial-content-wrap{overflow:hidden}.gdlr-core-testimonial-style-right .gdlr-core-testimonial-author-image{float:right;margin-left:24px}.gdlr-core-testimonial-style-center{text-align:center}.gdlr-core-testimonial-style-center .gdlr-core-testimonial-quote{font-size:80px;line-height:60px;padding:15px 0 10px}.gdlr-core-testimonial-style-center .gdlr-core-testimonial-quote:first-child{padding-top:0}.gdlr-core-testimonial-style-center .gdlr-core-testimonial-author-wrap{display:inline-block;text-align:left}.gdlr-core-testimonial-style-center .gdlr-core-testimonial-author-image{float:left;margin-right:20px}.gdlr-core-testimonial-style-center-2{text-align:center}.gdlr-core-testimonial-style-center-2 .gdlr-core-testimonial-author-image{margin:18px auto 0px;width:76px}.gdlr-core-testimonial-style-center-2 .gdlr-core-testimonial-title{font-weight:500;margin-bottom:3px}.gdlr-core-testimonial-style-center-2 .gdlr-core-testimonial-position{font-style:normal;font-size:12px;letter-spacing:1px;font-weight:600}.gdlr-core-testimonial-style-chat .gdlr-core-testimonial-author-image{width:78px;margin:0 auto;margin-top:14px}.gdlr-core-testimonial-style-chat .gdlr-core-testimonial{text-align:center;transition:transform .15s ease-out;-moz-transition:transform .15s ease-out;-o-transition:transform .15s ease-out;-webkit-transition:transform .15s ease-out}.gdlr-core-testimonial-style-chat .gdlr-core-rating{font-size:18px;display:block;margin-bottom:3px}.gdlr-core-testimonial-style-chat .gdlr-core-rating i{margin-left:10px}.gdlr-core-testimonial-style-chat .gdlr-core-rating i:first-child{margin-left:0}.gdlr-core-testimonial-style-chat .gdlr-core-testimonial-content{padding:33px 35px;background:#fff;border-radius:5px;position:relative;transition:box-shadow .15s ease-out;-moz-transition:-moz-box-shadow .15s ease-out;-o-transition:-o-box-shadow .15s ease-out;-webkit-transition:-webkit-box-shadow .15s ease-out}.gdlr-core-testimonial-style-chat .gdlr-core-testimonial-content-chat{position:absolute;bottom:-8px;width:0;height:0;left:50%;margin-left:-4px;border-style:solid;border-top-color:#fff;border-width:8px 8px 0 !important;border-left-color:transparent !important;border-right-color:transparent !important}.gdlr-core-testimonial-style-chat .gdlr-core-testimonial:hover{transform:translate3d(0,-15px,0);-webkit-transform:translate3d(0,-15px,0)}.gdlr-core-testimonial-style-chat .gdlr-core-testimonial:hover .gdlr-core-testimonial-content{box-shadow:0px 0px 20px rgba(0,0,0,.1);-webkit-box-shadow:0px 0px 20px rgba(0,0,0,.1);-moz-box-shadow:0px 0px 20px rgba(0,0,0,.1)}.gdlr-core-testimonial-item .gdlr-core-flexslider-nav.gdlr-core-center-align .flex-direction-nav{margin-top:40px;margin-bottom:0}.gdlr-core-gallery-item .gdlr-core-gallery-caption{font-size:14px;font-style:italic;letter-spacing:.5px;text-align:center;padding-top:17px;padding-bottom:10px}.gdlr-core-gallery-item .gdlr-core-gallery-list{text-align:center;overflow:hidden}.gdlr-core-gallery-item-style-grid-no-space .gdlr-core-gallery-caption{margin-bottom:15px}.gdlr-core-gallery-item-style-grid-no-space .gdlr-core-pagination{margin-top:40px}.gdlr-core-gallery-item .gdlr-core-flexslider-nav{margin-bottom:45px}.gdlr-core-gallery-item .gdlr-core-flexslider-nav ul{margin-bottom:0}.gdlr-core-image-overlay.gdlr-core-gallery-image-overlay .gdlr-core-image-overlay-content{background:0 0;top:auto;bottom:25px}.gdlr-core-image-overlay.gdlr-core-gallery-image-overlay .gdlr-core-image-overlay-title{font-size:15px;display:block;letter-spacing:2px;text-transform:uppercase}.gdlr-core-image-overlay.gdlr-core-gallery-image-overlay .gdlr-core-image-overlay-caption{font-size:15px;display:block;margin-top:4px;font-style:italic}.gdlr-core-gallery-shortcode-grid-fixed .gdlr-core-gallery-shortcode-item.gdlr-core-first{width:33.33%;float:left;clear:left}.gdlr-core-gallery-shortcode-grid-fixed .gdlr-core-gallery-shortcode-item-right{overflow:hidden}.gdlr-core-gallery-shortcode-grid-fixed .gdlr-core-gallery-shortcode-item.gdlr-core-second,.gdlr-core-gallery-shortcode-grid-fixed .gdlr-core-gallery-shortcode-item.gdlr-core-third{float:left;width:50%}.gdlr-core-gallery-shortcode-grid-fixed .gdlr-core-gallery-shortcode-item.gdlr-core-fourth{float:left}.gdlr-core-timeline-item .gdlr-core-timeline-item-date{width:300px}.gdlr-core-timeline-item .gdlr-core-timeline-item-list{position:relative;padding-bottom:38px}.gdlr-core-timeline-item .gdlr-core-timeline-item-list:last-child{padding-bottom:0}.gdlr-core-timeline-item .gdlr-core-timeline-item-date{font-size:20px;font-weight:800;float:left;text-align:right;padding-right:90px;line-height:34px}.gdlr-core-timeline-item .gdlr-core-timeline-item-bullet{display:inline-block;width:11px;height:11px;border-width:1px;border-style:solid;margin-bottom:1px;margin-left:28px;border-radius:50%;-moz-border-radius:50%;-webkit-border-radius:50%}.gdlr-core-timeline-item .gdlr-core-timeline-item-divider{position:absolute;top:23px;bottom:-11px;margin-left:4px;border-left-width:1px;border-left-style:solid}.gdlr-core-timeline-item .gdlr-core-timeline-item-list:last-child .gdlr-core-timeline-item-divider{display:none}.gdlr-core-timeline-item .gdlr-core-timeline-item-content-wrap{overflow:hidden}.gdlr-core-timeline-item .gdlr-core-timeline-item-title{font-size:24px;font-weight:800;margin-bottom:1px}.gdlr-core-timeline-item .gdlr-core-timeline-item-caption{font-size:17px;font-weight:600}.gdlr-core-timeline-item .gdlr-core-timeline-item-content{font-size:21px;margin-top:14px;font-weight:600}.gdlr-core-code-item .gdlr-core-code-item-content{margin-bottom:0;padding:25px 30px 5px;margin-top:0;border-radius:3px;-moz-border-radius:3px;-webkit-border-radius:3px}.gdlr-core-code-item-light .gdlr-core-code-item-content{background:#f5f5f5;color:#a9a9a9;border:1px solid #e4e4e4}.gdlr-core-code-item-dark .gdlr-core-code-item-content{background:#383838;color:#a2a2a2}.gdlr-core-call-to-action-item .gdlr-core-call-to-action-item-title{font-size:36px;font-weight:800;letter-spacing:2px;margin-bottom:0}.gdlr-core-call-to-action-item .gdlr-core-call-to-action-item-inner{position:relative}.gdlr-core-call-to-action-item .gdlr-core-call-to-action-item-caption{font-size:19px;letter-spacing:0px;margin-top:16px}.gdlr-core-call-to-action-item .gdlr-core-call-to-action-item-button a{margin-right:0}.gdlr-core-call-to-action-item.gdlr-core-style-left-align{text-align:left}.gdlr-core-call-to-action-item.gdlr-core-style-left-align .gdlr-core-call-to-action-item-button{margin-top:42px}.gdlr-core-call-to-action-item.gdlr-core-style-center-align{text-align:center}.gdlr-core-call-to-action-item.gdlr-core-style-center-align .gdlr-core-call-to-action-item-button{margin-top:40px}.gdlr-core-call-to-action-item.gdlr-core-style-right-align{text-align:right}.gdlr-core-call-to-action-item.gdlr-core-style-right-align .gdlr-core-call-to-action-item-button{margin-top:42px}.gdlr-core-call-to-action-item.gdlr-core-style-left-align-right-button{text-align:left}.gdlr-core-call-to-action-item.gdlr-core-style-left-align-right-button .gdlr-core-call-to-action-item-inner{padding-right:160px}.gdlr-core-call-to-action-item.gdlr-core-style-left-align-right-button .gdlr-core-call-to-action-item-button{position:absolute;right:0;top:50%;margin-top:-26px}.gdlr-core-call-to-action-item.gdlr-core-style-right-align-left-button{text-align:right}.gdlr-core-call-to-action-item.gdlr-core-style-right-align-left-button .gdlr-core-call-to-action-item-inner{padding-left:160px}.gdlr-core-call-to-action-item.gdlr-core-style-right-align-left-button .gdlr-core-call-to-action-item-button{position:absolute;left:0;top:50%;margin-top:-26px}.gdlr-core-opening-hour-item .gdlr-core-opening-hour-day i{margin-right:12px;vertical-align:middle}.gdlr-core-opening-hour-item .gdlr-core-opening-hour-time{float:right;font-weight:700}.gdlr-core-opening-hour-item .gdlr-core-opening-hour-list-item{border-bottom-width:1px;padding-bottom:9px;margin-bottom:10px}.gdlr-core-opening-hour-item .gdlr-core-opening-hour-time i{margin-left:12px;vertical-align:middle}.gdlr-core-opening-hour-item.gdlr-core-divider-style-solid .gdlr-core-opening-hour-list-item{border-bottom-style:solid}.gdlr-core-opening-hour-item.gdlr-core-divider-style-dashed .gdlr-core-opening-hour-list-item{border-bottom-style:dashed}.gdlr-core-opening-hour-item.gdlr-core-divider-style-dotted .gdlr-core-opening-hour-list-item{border-bottom-style:dotted}.gdlr-core-breadcrumbs-item{font-size:14px;padding:22px 0}.gdlr-core-breadcrumbs-item>span{margin:0 22px}.gdlr-core-breadcrumbs-item>span:first-child{margin-left:0}.gdlr-core-breadcrumbs-item a span{transition:color .2s;-moz-transition:color .2s;-o-transition:color .2s;-webkit-transition:color .2s}.gdlr-core-divider-item{position:relative;z-index:1;margin-bottom:30px}.gdlr-core-divider-item .gdlr-core-divider-container{position:relative;margin-left:auto;margin-right:auto}.gdlr-core-divider-item.gdlr-core-left-align .gdlr-core-divider-container{margin-left:0}.gdlr-core-divider-item.gdlr-core-right-align .gdlr-core-divider-container{margin-right:0}.gdlr-core-divider-item-center-circle .gdlr-core-divider-line{position:relative}.gdlr-core-divider-item-center-circle .gdlr-core-divider-line-bold{width:26px;height:26px;margin:0 auto;border-width:1px;border-style:solid;border-radius:13px;-moz-border-radius:13px;-webkit-border-radius:13px}.gdlr-core-divider-item-center-circle .gdlr-core-divider-line-bold:before{content:" ";display:block;width:14px;height:14px;margin:5px;border-width:1px;border-style:solid;border-radius:7px;-moz-border-radius:7px;-webkit-border-radius:7px}.gdlr-core-divider-item-center-circle .gdlr-core-divider-line:before{content:" ";display:block;position:absolute;top:13px;left:0;right:50%;margin-right:13px;border-bottom-width:1px;border-bottom-style:solid}.gdlr-core-divider-item-center-circle .gdlr-core-divider-line:after{content:" ";display:block;position:absolute;top:13px;right:0;left:50%;margin-left:13px;border-bottom-width:1px;border-bottom-style:solid}.gdlr-core-divider-item-normal .gdlr-core-divider-line{border-bottom-width:1px;border-bottom-style:solid}.gdlr-core-divider-item-normal.gdlr-core-style-vertical .gdlr-core-divider-line{border-bottom:0;width:0;height:25px;border-left-width:1px;border-left-style:solid;margin-left:auto;margin-right:auto}.gdlr-core-divider-item-normal.gdlr-core-style-vertical.gdlr-core-left-align .gdlr-core-divider-line{margin-left:.6em}.gdlr-core-divider-item-normal.gdlr-core-style-vertical.gdlr-core-right-align .gdlr-core-divider-line{margin-right:.6em}.gdlr-core-divider-item-normal.gdlr-core-style-vertical .gdlr-core-divider-line-vertical-text{writing-mode:tb-rl;display:inline-block;font-size:12px;text-transform:uppercase;font-weight:700;letter-spacing:1px;margin-top:12px;-webkit-transform:rotate(180deg);-moz-transform:rotate(180deg);-o-transform:rotate(180deg);-ms-transform:rotate(180deg);transform:rotate(180deg)}.gdlr-core-divider-item-normal.gdlr-core-style-vertical .gdlr-core-divider-line-vertical-icon{margin-bottom:8px}.gdlr-core-divider-item-normal.gdlr-core-style-vertical.gdlr-core-left-align .gdlr-core-divider-line-vertical-text{margin-left:0}.gdlr-core-divider-item-normal.gdlr-core-style-vertical.gdlr-core-right-align .gdlr-core-divider-line-vertical-text{margin-right:0}.gdlr-core-divider-item-with-icon .gdlr-core-divider-item-with-icon-inner{position:relative;text-align:center;line-height:1}.gdlr-core-divider-item-with-icon .gdlr-core-divider-line{border-bottom-width:1px;border-bottom-style:solid}.gdlr-core-divider-item-with-icon .gdlr-core-divider-line.gdlr-core-left{position:absolute;top:50%;left:0}.gdlr-core-divider-item-with-icon .gdlr-core-divider-line.gdlr-core-right{position:absolute;top:50%;right:0}.gdlr-core-divider-item-with-icon i{display:inline-block;padding-left:20px;padding-right:20px;font-size:15px}.gdlr-core-divider-item-with-icon img{width:auto;vertical-align:middle;display:inline-block;padding-left:20px;padding-right:20px}.gdlr-core-divider-item-small-center .gdlr-core-divider-line{width:100px;margin:0 auto;border-bottom-width:1px;border-bottom-style:solid}.gdlr-core-divider-item-small-center .gdlr-core-divider-line-bold{content:" ";display:block;width:40px;margin:0 auto -2px;border-bottom-width:3px;border-bottom-style:solid}.gdlr-core-divider-item-small-left .gdlr-core-divider-line{width:80px;margin:0 auto 0px 0px;border-bottom-width:1px;border-bottom-style:solid}.gdlr-core-divider-item-small-left .gdlr-core-divider-line-bold{content:" ";display:block;width:40px;margin:0 auto -2px 0px;border-bottom-width:3px;border-bottom-style:solid}.gdlr-core-divider-item-small-right .gdlr-core-divider-line{width:80px;margin:0 0 0 auto;border-bottom-width:1px;border-bottom-style:solid}.gdlr-core-divider-item-small-right .gdlr-core-divider-line-bold{content:" ";display:block;width:40px;margin:0 0 -2px auto;border-bottom-width:3px;border-bottom-style:solid}.gdlr-core-item-list.gdlr-core-animate-init{opacity:0;filter:alpha(opacity=0)}.gdlr-core-item-list.gdlr-core-animate-init.gdlr-core-animate{-webkit-animation-name:fadeInUp;animation-name:fadeInUp;-webkit-animation-fill-mode:forwards;animation-fill-mode:forwards}.gdlr-core-item-list.gdlr-core-animate-end{opacity:1;filter:alpha(opacity=100)}[data-layout=masonry] .gdlr-core-item-list{opacity:0;filter:alpha(opacity=0)}[data-layout=masonry] .gdlr-core-item-list.gdlr-core-animate-end{opacity:1;filter:alpha(opacity=100)}[data-layout=masonry] .gdlr-core-item-list.gdlr-core-animate{-webkit-animation-name:fadeInUp;animation-name:fadeInUp;-webkit-animation-fill-mode:forwards;animation-fill-mode:forwards}.gdlr-core-opacity-on-hover img,.gdlr-core-zoom-on-hover img,.gdlr-core-grayscale-effect img{transition:opacity .3s ease-out,transform .3s ease-out,filter .3s ease-out;-moz-transition:opacity .3s ease-out,-moz-transform .3s ease-out,-moz-filter .3s ease-out;-o-transition:opacity .3s ease-out,-o-transform .3s ease-out,-o-filter .3s ease-out;-webkit-transition:opacity .3s ease-out,-webkit-transform .3s ease-out,-webkit-filter .3s ease-out}.gdlr-core-move-up-with-shadow,.gdlr-core-blog-grid.gdlr-core-blog-grid-with-frame.gdlr-core-move-up-with-shadow{transition:transform .15s ease-out,box-shadow .15s ease-out,border-color .3s ease-out,border-width .3s;-moz-transition:transform .15s ease-out,-moz-box-shadow .15s ease-out,border-color .3s ease-out,border-width .3s;-o-transition:transform .15s ease-out,-o-box-shadow .15s ease-out,border-color .3s ease-out,border-width .3s;-webkit-transition:transform .15s ease-out,-webkit-box-shadow .15s ease-out,border-color .3s ease-out,border-width .3s}.gdlr-core-move-up-with-shadow:hover{transform:translate3d(0,-15px,0);-webkit-transform:translate3d(0,-15px,0);box-shadow:0px 0px 20px rgba(0,0,0,.1);-moz-box-shadow:0px 0px 20px rgba(0,0,0,.1);-webkit-box-shadow:0px 0px 20px rgba(0,0,0,.1)}.gdlr-core-opacity-on-hover{background:#000}.gdlr-core-opacity-on-hover:hover img{opacity:.5;filter:alpha(opacity=50)}.gdlr-core-zoom-on-hover{overflow:hidden}.gdlr-core-zoom-on-hover:hover img{-webkit-transform:scale(1.1);transform:scale(1.1)}.gdlr-core-grayscale-effect img{-webkit-filter:grayscale(100%);-moz-filter:grayscale(100%);-o-filter:grayscale(100%);filter:grayscale(100%)}.gdlr-core-grayscale-effect:hover img{-webkit-filter:grayscale(0%);-moz-filter:grayscale(0%);-o-filter:grayscale(0%);filter:grayscale(0%)}.gdlr-core-hover-opacity{opacity:0;background:rgba(0,0,0,.5);position:absolute;top:0;right:0;bottom:0;left:0;transition:opacity .3s;-moz-transition:opacity .3s;-o-transition:opacity .3s;-webkit-transition:opacity .3s}.gdlr-core-hover-element:hover .gdlr-core-hover-opacity{opacity:1}.gdlr-core-blog-metro.gdlr-core-no-image{background:0 0}.gdlr-core-blog-modern.gdlr-core-no-image{background:0 0}.gdlr-core-blog-modern.gdlr-core-no-image .gdlr-core-blog-modern-content-overlay{display:none}[data-gdlr-animation]{-webkit-animation-fill-mode:both;animation-fill-mode:both}[data-gdlr-animation=fadeIn],[data-gdlr-animation=fadeInDown],[data-gdlr-animation=fadeInUp],[data-gdlr-animation=fadeInLeft],[data-gdlr-animation=fadeInRight]{opacity:0}@-webkit-keyframes fadeIn{from{opacity:0}to{opacity:1}}@keyframes fadeIn{from{opacity:0}to{opacity:1}}.fadeIn{-webkit-animation-name:fadeIn;animation-name:fadeIn}@-webkit-keyframes fadeInDown{from{opacity:0;-webkit-transform:translate3d(0,-50px,0);transform:translate3d(0,-50px,0)}to{opacity:1;-webkit-transform:none;transform:none}}@keyframes fadeInDown{from{opacity:0;-webkit-transform:translate3d(0,-50px,0);transform:translate3d(0,-50px,0)}to{opacity:1;-webkit-transform:none;transform:none}}.fadeInDown{-webkit-animation-name:fadeInDown;animation-name:fadeInDown}@-webkit-keyframes fadeInUp{from{opacity:0;-webkit-transform:translate3d(0,50px,0);transform:translate3d(0,50px,0)}to{opacity:1;-webkit-transform:none;transform:none}}@keyframes fadeInUp{from{opacity:0;-webkit-transform:translate3d(0,50px,0);transform:translate3d(0,50px,0)}to{opacity:1;-webkit-transform:none;transform:none}}.fadeInUp{-webkit-animation-name:fadeInUp;animation-name:fadeInUp}@-webkit-keyframes fadeInLeft{from{opacity:0;-webkit-transform:translate3d(-50px,0,0);transform:translate3d(-50px,0,0)}to{opacity:1;-webkit-transform:none;transform:none}}@keyframes fadeInLeft{from{opacity:0;-webkit-transform:translate3d(-50px,0,0);transform:translate3d(-50px,0,0)}to{opacity:1;-webkit-transform:none;transform:none}}.fadeInLeft{-webkit-animation-name:fadeInLeft;animation-name:fadeInLeft}@-webkit-keyframes fadeInRight{from{opacity:0;-webkit-transform:translate3d(50px,0,0);transform:translate3d(50px,0,0)}to{opacity:1;-webkit-transform:none;transform:none}}@keyframes fadeInRight{from{opacity:0;-webkit-transform:translate3d(50px,0,0);transform:translate3d(50px,0,0)}to{opacity:1;-webkit-transform:none;transform:none}}.fadeInRight{-webkit-animation-name:fadeInRight;animation-name:fadeInRight}@-webkit-keyframes bounce{from,20%,53%,80%,to{-webkit-animation-timing-function:cubic-bezier(.215,.61,.355,1);animation-timing-function:cubic-bezier(.215,.61,.355,1);-webkit-transform:translate3d(0,0,0);transform:translate3d(0,0,0)}40%,43%{-webkit-animation-timing-function:cubic-bezier(.755,.05,.855,.06);animation-timing-function:cubic-bezier(.755,.05,.855,.06);-webkit-transform:translate3d(0,-30px,0);transform:translate3d(0,-30px,0)}70%{-webkit-animation-timing-function:cubic-bezier(.755,.05,.855,.06);animation-timing-function:cubic-bezier(.755,.05,.855,.06);-webkit-transform:translate3d(0,-15px,0);transform:translate3d(0,-15px,0)}90%{-webkit-transform:translate3d(0,-4px,0);transform:translate3d(0,-4px,0)}}@keyframes bounce{from,20%,53%,80%,to{-webkit-animation-timing-function:cubic-bezier(.215,.61,.355,1);animation-timing-function:cubic-bezier(.215,.61,.355,1);-webkit-transform:translate3d(0,0,0);transform:translate3d(0,0,0)}40%,43%{-webkit-animation-timing-function:cubic-bezier(.755,.05,.855,.06);animation-timing-function:cubic-bezier(.755,.05,.855,.06);-webkit-transform:translate3d(0,-30px,0);transform:translate3d(0,-30px,0)}70%{-webkit-animation-timing-function:cubic-bezier(.755,.05,.855,.06);animation-timing-function:cubic-bezier(.755,.05,.855,.06);-webkit-transform:translate3d(0,-15px,0);transform:translate3d(0,-15px,0)}90%{-webkit-transform:translate3d(0,-4px,0);transform:translate3d(0,-4px,0)}}.bounce{-webkit-animation-name:bounce;animation-name:bounce;-webkit-transform-origin:center bottom;transform-origin:center bottom}@-webkit-keyframes pulse{from{-webkit-transform:scale3d(1,1,1);transform:scale3d(1,1,1)}50%{-webkit-transform:scale3d(1.05,1.05,1.05);transform:scale3d(1.05,1.05,1.05)}to{-webkit-transform:scale3d(1,1,1);transform:scale3d(1,1,1)}}@keyframes pulse{from{-webkit-transform:scale3d(1,1,1);transform:scale3d(1,1,1)}50%{-webkit-transform:scale3d(1.05,1.05,1.05);transform:scale3d(1.05,1.05,1.05)}to{-webkit-transform:scale3d(1,1,1);transform:scale3d(1,1,1)}}.pulse{-webkit-animation-name:pulse;animation-name:pulse}@-webkit-keyframes rubberBand{from{-webkit-transform:scale3d(1,1,1);transform:scale3d(1,1,1)}30%{-webkit-transform:scale3d(1.25,.75,1);transform:scale3d(1.25,.75,1)}40%{-webkit-transform:scale3d(.75,1.25,1);transform:scale3d(.75,1.25,1)}50%{-webkit-transform:scale3d(1.15,.85,1);transform:scale3d(1.15,.85,1)}65%{-webkit-transform:scale3d(.95,1.05,1);transform:scale3d(.95,1.05,1)}75%{-webkit-transform:scale3d(1.05,.95,1);transform:scale3d(1.05,.95,1)}to{-webkit-transform:scale3d(1,1,1);transform:scale3d(1,1,1)}}@keyframes rubberBand{from{-webkit-transform:scale3d(1,1,1);transform:scale3d(1,1,1)}30%{-webkit-transform:scale3d(1.25,.75,1);transform:scale3d(1.25,.75,1)}40%{-webkit-transform:scale3d(.75,1.25,1);transform:scale3d(.75,1.25,1)}50%{-webkit-transform:scale3d(1.15,.85,1);transform:scale3d(1.15,.85,1)}65%{-webkit-transform:scale3d(.95,1.05,1);transform:scale3d(.95,1.05,1)}75%{-webkit-transform:scale3d(1.05,.95,1);transform:scale3d(1.05,.95,1)}to{-webkit-transform:scale3d(1,1,1);transform:scale3d(1,1,1)}}.rubberBand{-webkit-animation-name:rubberBand;animation-name:rubberBand}@-webkit-keyframes shake{from,to{-webkit-transform:translate3d(0,0,0);transform:translate3d(0,0,0)}10%,30%,50%,70%,90%{-webkit-transform:translate3d(-10px,0,0);transform:translate3d(-10px,0,0)}20%,40%,60%,80%{-webkit-transform:translate3d(10px,0,0);transform:translate3d(10px,0,0)}}@keyframes shake{from,to{-webkit-transform:translate3d(0,0,0);transform:translate3d(0,0,0)}10%,30%,50%,70%,90%{-webkit-transform:translate3d(-10px,0,0);transform:translate3d(-10px,0,0)}20%,40%,60%,80%{-webkit-transform:translate3d(10px,0,0);transform:translate3d(10px,0,0)}}.shake{-webkit-animation-name:shake;animation-name:shake}@-webkit-keyframes swing{20%{-webkit-transform:rotate3d(0,0,1,15deg);transform:rotate3d(0,0,1,15deg)}40%{-webkit-transform:rotate3d(0,0,1,-10deg);transform:rotate3d(0,0,1,-10deg)}60%{-webkit-transform:rotate3d(0,0,1,5deg);transform:rotate3d(0,0,1,5deg)}80%{-webkit-transform:rotate3d(0,0,1,-5deg);transform:rotate3d(0,0,1,-5deg)}to{-webkit-transform:rotate3d(0,0,1,0deg);transform:rotate3d(0,0,1,0deg)}}@keyframes swing{20%{-webkit-transform:rotate3d(0,0,1,15deg);transform:rotate3d(0,0,1,15deg)}40%{-webkit-transform:rotate3d(0,0,1,-10deg);transform:rotate3d(0,0,1,-10deg)}60%{-webkit-transform:rotate3d(0,0,1,5deg);transform:rotate3d(0,0,1,5deg)}80%{-webkit-transform:rotate3d(0,0,1,-5deg);transform:rotate3d(0,0,1,-5deg)}to{-webkit-transform:rotate3d(0,0,1,0deg);transform:rotate3d(0,0,1,0deg)}}.swing{-webkit-transform-origin:top center;transform-origin:top center;-webkit-animation-name:swing;animation-name:swing}.gdlr-core-preview-text{text-align:center;padding:10px;background:#f3f3f3}.gdlr-core-shape-divider-wrap{overflow:hidden;line-height:0}.gdlr-core-shape-divider-wrap svg{left:50%;position:relative;width:100%;-webkit-transform:translateX(-50%);-ms-transform:translateX(-50%);transform:translateX(-50%)}.gdlr-core-shape-divider-wrap.gdlr-core-flip svg{-webkit-transform:translateX(-50%) rotateY(180deg);-ms-transform:translateX(-50%) rotateY(180deg);transform:translateX(-50%) rotateY(180deg)}.gdlr-core-shape-divider-wrap.gdlr-core-pos-top{position:absolute;top:-1px;left:0;right:0}.gdlr-core-shape-divider-wrap.gdlr-core-pos-top.gdlr-core-inverted{-webkit-transform:rotate(180deg);-ms-transform:rotate(180deg);transform:rotate(180deg)}.gdlr-core-shape-divider-wrap.gdlr-core-pos-bottom{position:absolute;bottom:-1px;left:0;right:0;-webkit-transform:rotate(180deg);-ms-transform:rotate(180deg);transform:rotate(180deg)}.gdlr-core-shape-divider-wrap.gdlr-core-pos-bottom.gdlr-core-inverted{-webkit-transform:rotate(0deg);-ms-transform:rotate(0deg);transform:rotate(0deg)}.gdlr-core-shape-divider-wrap.gdlr-core-preview{position:static}.gdlr-core-shape-divider-wrap img{width:100%}.gdlr-core-sly-slider{width:100%;padding:0;overflow:hidden}.gdlr-core-sly-slider .slides{margin:0;padding:0;list-style:none;width:99999px}.gdlr-core-sly-slider .slides li{float:left}.gdlr-core-sly-slider .slides li:first-child{margin-left:0}.gdlr-core-sly-slider .slides li:last-child{margin-right:0}.gdlr-core-sly-slider .slides li .gdlr-core-media-image img{max-height:100%;width:auto}.gdlr-core-sly-slider .slides:after{content:" ";display:block;clear:both;visibility:hidden;line-height:0;height:0}.gdlr-core-sly-scroll{background:#eee}.gdlr-core-sly-scroll .gdlr-core-sly-scroll-handle{background:#717171}.gdlr-core-sly-scroll{height:8px;margin-top:30px}.gdlr-core-sly-scroll .gdlr-core-sly-scroll-handle{height:8px;width:0}.gdlr-core-gallery-with-thumbnail-wrap .gdlr-core-sly-slider{max-width:80%;margin:30px auto 0px}.gdlr-core-gallery-with-thumbnail-wrap .gdlr-core-sly-slider .slides{margin:0 auto 0px}.gdlr-core-gallery-with-thumbnail-wrap .gdlr-core-sly-slider .slides li{margin:0 8px;cursor:pointer}.gdlr-core-gallery-with-thumbnail-wrap .gdlr-core-sly-slider .gdlr-core-media-image{height:65px}.gdlr-core-gallery-with-thumbnail-wrap .gdlr-core-image-overlay{background:url(https://cdn.shortpixel.ai/client/q_glossy,ret_img/https://jaasfoundation.org/wp-content/plugins/goodlayers-core/include/css/../images/gallery/gallery-shadow.png) bottom center repeat-x}.gdlr-core-gallery-with-thumbnail-wrap.gdlr-core-inside-slider{position:relative}.gdlr-core-gallery-with-thumbnail-wrap.gdlr-core-inside-slider .gdlr-core-sly-slider{opacity:0;filter:alpha(opacity=0);position:absolute;bottom:42px;left:10%;right:10%;z-index:3;transition:opacity .3s;-moz-transition:opacity .3s;-o-transition:opacity .3s;-webkit-transition:opacity .3s}.gdlr-core-gallery-with-thumbnail-wrap.gdlr-core-inside-slider:hover .gdlr-core-sly-slider,.gdlr-core-gallery-with-thumbnail-wrap.gdlr-core-inside-slider:hover .gdlr-core-image-overlay{opacity:1;filter:alpha(opacity=100)}.gdlr-core-gallery-with-thumbnail-wrap.gdlr-core-inside-slider .gdlr-core-image-overlay-content{bottom:145px}.gdlr-core-gallery-with-thumbnail-wrap.gdlr-core-inside-slider .gdlr-core-image-overlay-caption{font-size:14px;margin-top:11px;letter-spacing:1px}.gdlr-core-gallery-with-thumbnail-wrap.gdlr-core-inside-slider .gdlr-core-image-overlay-title{font-size:16px}.gdlr-core-gallery-with-thumbnail-wrap.gdlr-core-inside-slider.gdlr-core-disable-hover .gdlr-core-sly-slider{opacity:1;filter:alpha(opacity=100)}.gdlr-core-flexslider.flexslider ul.slides{zoom:1;margin-left:0;margin-bottom:0;list-style:none}.gdlr-core-flexslider.flexslider ul.slides:after{content:" ";display:block;clear:both;visibility:hidden;line-height:0;height:0}.gdlr-core-flexslider.flexslider ul.slides>li{margin-bottom:0;display:none;-webkit-backface-visibility:hidden}.gdlr-core-flexslider.flexslider ul.slides>li .gdlr-core-item-list{margin-bottom:0}.gdlr-core-flexslider.flexslider[data-type=carousel] ul.slides>li{margin-left:0}.gdlr-core-flexslider.flexslider[data-type=slider] ul.slides>li{text-align:center}.gdlr-core-flexslider{position:relative}.gdlr-core-flexslider .flex-direction-nav{margin-left:0;list-style:none;margin-bottom:0}.gdlr-core-flexslider .flex-direction-nav li{position:absolute;line-height:1;top:50%;margin-top:-24px;z-index:15}.gdlr-core-flexslider .flex-direction-nav li a{display:block;padding:14px;background:#000;background:rgba(0,0,0,.6);color:#fff;border-radius:50%;-moz-border-radius:50%;-webkit-border-radius:50%}.gdlr-core-flexslider .flex-direction-nav li a i{font-size:18px;width:18px;text-align:center;display:block}.gdlr-core-flexslider .flex-direction-nav .flex-nav-prev{left:35px}.gdlr-core-flexslider .flex-direction-nav .flex-nav-next{right:35px}.gdlr-core-flexslider[data-nav=both] .flex-direction-nav li{margin-top:-45px}.gdlr-core-flexslider.gdlr-core-v1[data-nav=navigation-outer]{position:relative}.gdlr-core-flexslider.gdlr-core-v1[data-nav=navigation-outer] .flex-direction-nav .flex-nav-prev{left:-85px;padding-right:40px}.gdlr-core-flexslider.gdlr-core-v1[data-nav=navigation-outer] .flex-direction-nav .flex-nav-next{right:-85px;padding-left:40px}.gdlr-core-flexslider.gdlr-core-v1[data-nav=navigation-outer] .flex-direction-nav .flex-nav-prev a,.gdlr-core-flexslider.gdlr-core-v1[data-nav=navigation-outer] .flex-direction-nav .flex-nav-next a{opacity:0;transition:opacity .3s;-moz-transition:opacity .3s;-o-transition:opacity .3s;-webkit-transition:opacity .3s}.gdlr-core-flexslider.gdlr-core-v1[data-nav=navigation-outer]:hover .flex-direction-nav .flex-nav-prev a,.gdlr-core-flexslider.gdlr-core-v1[data-nav=navigation-outer]:hover .flex-direction-nav .flex-nav-next a{opacity:1}.gdlr-core-flexslider[data-nav=navigation-outer-plain-round] .flex-direction-nav li a{display:block;border-width:2px;border-style:solid;background:0 0;padding:0;width:47px;height:47px;text-align:center}.gdlr-core-flexslider[data-nav=navigation-outer-plain-round] .flex-direction-nav li a i{font-size:47px;width:auto;line-height:42px}.gdlr-core-flexslider[data-nav=navigation-outer-plain-round] .flex-direction-nav .flex-nav-prev{left:-85px;padding-right:40px}.gdlr-core-flexslider[data-nav=navigation-outer-plain-round] .flex-direction-nav .flex-nav-next{right:-85px;padding-left:40px}.gdlr-core-flexslider[data-nav=navigation-outer-plain-round] .flex-direction-nav .flex-nav-prev a,.gdlr-core-flexslider[data-nav=navigation-outer-plain-round] .flex-direction-nav .flex-nav-next a{opacity:0;transition:opacity .3s;-moz-transition:opacity .3s;-o-transition:opacity .3s;-webkit-transition:opacity .3s}.gdlr-core-flexslider[data-nav=navigation-outer-plain-round]:hover .flex-direction-nav .flex-nav-prev a,.gdlr-core-flexslider[data-nav=navigation-outer-plain-round]:hover .flex-direction-nav .flex-nav-next a{opacity:1}.gdlr-core-flexslider[data-nav=navigation-outer-plain-round] .flex-direction-nav li a.flex-prev i{margin-left:-3px}.gdlr-core-flexslider[data-nav=navigation-outer-plain-round] .flex-direction-nav li a.flex-next i{margin-left:-1px}.gdlr-core-flexslider[data-nav=navigation-bottom] .flex-nav-prev,.gdlr-core-flexslider[data-nav=navigation-bottom] .flex-nav-next{position:static;display:inline-block;margin:40px 4px 0}.gdlr-core-flexslider[data-nav=navigation-bottom] .flex-direction-nav{text-align:center}.gdlr-core-flexslider.gdlr-core-bottom-nav-1 .flex-direction-nav li a{border-radius:0}.gdlr-core-flexslider.gdlr-core-bottom-nav-1 .flex-direction-nav li a i{font-size:24px}.gdlr-core-flexslider.gdlr-core-bottom-nav-1 .flex-nav-prev a,.gdlr-core-flexslider.gdlr-core-bottom-nav-1 .flex-nav-next a{padding:20px 25px 20px 22px}.gdlr-core-flexslider.gdlr-core-nav-style-middle-large{position:static}.gdlr-core-flexslider.gdlr-core-nav-style-middle-large .flex-direction-nav li{margin-top:0;top:auto}.gdlr-core-flexslider.gdlr-core-nav-style-middle-large .flex-direction-nav li a{padding:17px;border-style:solid;border-width:2px;background:0 0}.gdlr-core-flexslider.gdlr-core-nav-style-middle-large .flex-direction-nav li a i{font-size:29px;width:29px}.gdlr-core-flexslider.gdlr-core-nav-style-middle-plain{position:static}.gdlr-core-flexslider.gdlr-core-nav-style-middle-plain .flex-direction-nav li{margin-top:0;top:auto}.gdlr-core-flexslider.gdlr-core-nav-style-middle-plain .flex-direction-nav li a{padding:14px;background:0 0}.gdlr-core-flexslider.gdlr-core-nav-style-middle-plain .flex-direction-nav li a i{font-size:35px;width:35px}.gdlr-core-flexslider.gdlr-core-nav-style-middle-plain .flex-direction-nav li a i.arrow_carrot-left:before{font-family:simple-line-icons;content:"\e605"}.gdlr-core-flexslider.gdlr-core-nav-style-middle-plain .flex-direction-nav li a i.arrow_carrot-right:before{font-family:simple-line-icons;content:"\e606"}.gdlr-core-flexslider .flex-control-nav{margin-bottom:0;position:relative}.gdlr-core-flexslider .flex-control-nav li{top:auto}.gdlr-core-flexslider .flex-control-nav{list-style:none;line-height:0;margin-top:30px;text-align:center;margin-left:0}.gdlr-core-flexslider .flex-control-nav li{display:inline-block;margin:0 5px}.gdlr-core-flexslider .flex-control-nav li a{width:12px;height:12px;display:block;text-indent:-999px;overflow:hidden;border-width:1px;border-style:solid;border-radius:50%;-moz-border-radius:50%;-webkit-border-radius:50%}.gdlr-core-flexslider.gdlr-core-bullet-style-round .flex-control-nav li a{border:none;width:7px;height:7px}.gdlr-core-flexslider.gdlr-core-bullet-style-round .flex-control-nav li a.flex-active{transform:scale(1.5)}.gdlr-core-flexslider.gdlr-core-bullet-style-round2 .flex-control-nav li a{border-width:3px}.gdlr-core-flexslider.gdlr-core-bullet-style-round2 .flex-control-nav li a.flex-active{background:0 0}.gdlr-core-flexslider.gdlr-core-bullet-style-cylinder .flex-control-nav{margin-top:45px}.gdlr-core-flexslider.gdlr-core-bullet-style-cylinder .flex-control-nav li a{width:20px;height:6px;border:none;border-radius:3px;-moz-border-radius:3px;-webkit-border-radius:3px}.gdlr-core-flexslider.gdlr-core-bullet-style-cylinder-left .flex-control-nav{margin-top:45px;text-align:left}.gdlr-core-flexslider.gdlr-core-bullet-style-cylinder-left .flex-control-nav li a{width:24px;height:6px;border:none;border-radius:3px;-moz-border-radius:3px;-webkit-border-radius:3px}.gdlr-core-flexslider.gdlr-core-bullet-style-cylinder.gdlr-core-style-2 .flex-control-nav li a{width:12px;height:12px;border-radius:8px;-moz-border-radius:8px;-webkit-border-radius:8px;transition:width .15s;-moz-transition:width .15s;-o-transition:width .15s;-webkit-transition:width .15s}.gdlr-core-flexslider.gdlr-core-bullet-style-cylinder.gdlr-core-style-2 .flex-control-nav li a:hover,.gdlr-core-flexslider.gdlr-core-bullet-style-cylinder.gdlr-core-style-2 .flex-control-nav li a.flex-active{width:32px}.gdlr-core-blog-item .gdlr-core-flexslider .flex-control-nav{margin-top:45px}.gdlr-core-flexslider-nav .flex-direction-nav{margin-left:0;list-style:none;zoom:1}.gdlr-core-flexslider-nav .flex-direction-nav:after{content:" ";display:block;clear:both;visibility:hidden;line-height:0;height:0}.gdlr-core-flexslider-nav.gdlr-core-absolute{position:absolute;top:0}.gdlr-core-flexslider-nav.gdlr-core-absolute-center{position:absolute;top:50%}.gdlr-core-flexslider-nav.gdlr-core-absolute.gdlr-core-left,.gdlr-core-flexslider-nav.gdlr-core-absolute-center.gdlr-core-left{left:0}.gdlr-core-flexslider-nav.gdlr-core-absolute.gdlr-core-right,.gdlr-core-flexslider-nav.gdlr-core-absolute-center.gdlr-core-right{right:0}.gdlr-core-flexslider-nav.gdlr-core-center-align .flex-direction-nav{display:inline-block;line-height:1}.gdlr-core-flexslider-nav.gdlr-core-block-center{text-align:center;line-height:0}.gdlr-core-flexslider-nav.gdlr-core-block-center .flex-direction-nav{display:inline-block}.gdlr-core-flexslider-nav.gdlr-core-plain-style-2 li{float:left;line-height:1}.gdlr-core-flexslider-nav.gdlr-core-plain-style-2 li a{font-size:29px;display:block;margin-left:7px}.gdlr-core-flexslider-nav.gdlr-core-plain-style-2 li a i{display:block}.gdlr-core-flexslider-nav.gdlr-core-plain-style-2 li a.flex-prev i:before{content:"\23"}.gdlr-core-flexslider-nav.gdlr-core-plain-style-2 li a.flex-next i:before{content:"\24"}.gdlr-core-flexslider-nav.gdlr-core-plain-style-2.gdlr-core-absolute-center{margin-top:-18px}.gdlr-core-flexslider-nav.gdlr-core-plain-style li{float:left;line-height:1}.gdlr-core-flexslider-nav.gdlr-core-plain-style li a{font-size:29px;display:block}.gdlr-core-flexslider-nav.gdlr-core-plain-style li a i{display:block}.gdlr-core-flexslider-nav.gdlr-core-plain-style.gdlr-core-absolute-center{margin-top:-18px}.gdlr-core-flexslider-nav.gdlr-core-plain-style.gdlr-core-small li a{font-size:23px;display:block}.gdlr-core-flexslider-nav.gdlr-core-plain-style.gdlr-core-small.gdlr-core-absolute-center{margin-top:-15px}.gdlr-core-flexslider-nav.gdlr-core-plain-style.gdlr-core-size-widget li a{font-size:19px;margin-top:-4px}.gdlr-core-flexslider-nav.gdlr-core-plain-circle-style li{float:left;line-height:1}.gdlr-core-flexslider-nav.gdlr-core-plain-circle-style li a{font-size:47px;display:block;border-width:3px;border-style:solid;border-radius:50%;-moz-border-radius:50%;-webkit-border-radius:50%}.gdlr-core-flexslider-nav.gdlr-core-plain-circle-style li a i{display:block}.gdlr-core-flexslider-nav.gdlr-core-plain-circle-style li a.flex-next{margin-left:8px}.gdlr-core-flexslider-nav.gdlr-core-plain-circle-style li a.flex-next i{display:block;margin:-6px -4px -4px -6px}.gdlr-core-flexslider-nav.gdlr-core-plain-circle-style li a.flex-prev i{display:block;margin:-6px -4px -4px -6px}.gdlr-core-flexslider-nav.gdlr-core-plain-circle-style.gdlr-core-absolute-center{margin-top:-22px}.gdlr-core-flexslider-nav.gdlr-core-round-style li{float:left;line-height:1}.gdlr-core-flexslider-nav.gdlr-core-round-style li.flex-nav-prev{margin-right:8px}.gdlr-core-flexslider-nav.gdlr-core-round-style li a{font-size:29px;padding:16px;display:block;border-radius:50%;-moz-border-radius:50%;-webkit-border-radius:50%}.gdlr-core-flexslider-nav.gdlr-core-round-style li a i{display:block}.gdlr-core-flexslider-nav.gdlr-core-round-style.gdlr-core-absolute-center{margin-top:-31px}.gdlr-core-flexslider-nav.gdlr-core-round-style.gdlr-core-small li a{font-size:19px;padding:17px}.gdlr-core-flexslider-nav.gdlr-core-round-style.gdlr-core-small li.flex-nav-prev{margin-right:5px}.gdlr-core-flexslider-nav.gdlr-core-rectangle-style li{float:left;line-height:1}.gdlr-core-flexslider-nav.gdlr-core-rectangle-style li.flex-nav-prev{margin-right:1px}.gdlr-core-flexslider-nav.gdlr-core-rectangle-style li a{width:40px;height:40px;font-size:19px;padding:10px;display:block}.gdlr-core-flexslider-nav.gdlr-core-rectangle-style li a i{display:block}.gdlr-core-flexslider-nav.gdlr-core-rectangle-style.gdlr-core-absolute-center{margin-top:-24px}.gdlr-core-flexslider-nav.gdlr-core-rectangle-style.gdlr-core-large li.flex-nav-prev{margin-right:4px}.gdlr-core-flexslider-nav.gdlr-core-rectangle-style.gdlr-core-large li a{width:55px;height:55px;font-size:23px;text-align:center;padding:15px}.gdlr-core-flexslider-nav.gdlr-core-rectangle-style.gdlr-core-large.gdlr-core-absolute-center{margin-top:-30px}.gdlr-core-flexslider[data-effect=kenburn] img{animation-duration:15s;-webkit-animation-duration:15s}.gdlr-core-flexslider[data-effect=kenburn] li{overflow:hidden}.gdlr-core-flexslider[data-effect=kenburn] li.gdlr-core-active img{-webkit-animation-name:kenBurn;animation-name:kenBurn;-webkit-transform:scale(1.3);transform:scale(1.3)}@-webkit-keyframes kenBurn{from{-webkit-transform:scale(1);transform:scale(1)}to{-webkit-transform:scale(1.3);transform:scale(1.3)}}@keyframes kenBurn{from{-webkit-transform:scale(1);transform:scale(1)}to{-webkit-transform:scale(1.3);transform:scale(1.3)}}.gdlr-core-flexslider[data-type=carousel] ul.slides>li.flex-with-active-class{opacity:0;transition:opacity .3s;-moz-transition:opacity .3s;-webkit-transition:opacity .3s;-o-transition:opacity .3s}.gdlr-core-flexslider[data-type=carousel] ul.slides>li.flex-with-active-class.flex-active-slide{opacity:1;transition:opacity .3s;-moz-transition:opacity .3s;-webkit-transition:opacity .3s;-o-transition:opacity .3s}.gdlr-core-flexslider.gdlr-core-overflow-visible[data-type=carousel] ul.slides>li.flex-with-active-class{opacity:1}.gdlr-core-flexslider-custom-nav{line-height:1}.gdlr-core-flexslider-custom-nav i{transition:color .3s;-moz-transition:color .3s;-o-transition:color .3s;-webkit-transition:color .3s}.gdlr-core-flexslider-custom-nav .flex-prev{cursor:pointer;margin-right:12px}.gdlr-core-flexslider-custom-nav .flex-next{cursor:pointer}.gdlr-core-flexslider-custom-nav.gdlr-core-style-navigation-top{margin-bottom:35px}.gdlr-core-flexslider-custom-nav.gdlr-core-style-navigation-bottom{margin-top:55px}.gdlr-core-flexslider-custom-nav.gdlr-core-style-navigation-inner .flex-prev{position:absolute;left:20px;top:50%;z-index:1}.gdlr-core-flexslider-custom-nav.gdlr-core-style-navigation-inner .flex-next{position:absolute;right:20px;top:50%;z-index:1}.gdlr-core-flexslider[data-nav=navigation-outer]{position:static}.gdlr-core-flexslider-custom-nav.gdlr-core-style-navigation-outer .flex-prev{position:absolute;left:35px;z-index:1}.gdlr-core-flexslider-custom-nav.gdlr-core-style-navigation-outer .flex-next{position:absolute;right:35px;z-index:1}.gdlr-core-flexslider.gdlr-core-overflow-visible .flex-viewport{overflow:visible !important}.gdlr-core-custom-menu-item{font-size:16px;font-weight:600}.gdlr-core-custom-menu-item ul{list-style:none;margin-left:0}.gdlr-core-custom-menu-item ul li{padding-bottom:14px;border-bottom-width:1px;border-bottom-style:solid;margin-bottom:14px}.gdlr-core-portfolio-badge-wrap{position:relative}.gdlr-core-portfolio-badge{line-height:20px;width:42px;height:42px;text-align:center;padding:11px 0;font-size:10px;text-transform:uppercase;position:absolute;right:-11px;top:-11px;border-radius:50%;-moz-border-radius:50%;-webkit-border-radius:50%;z-index:10}.gdlr-core-portfolio-item .gdlr-core-flexslider.gdlr-core-with-outer-frame-element .flex-viewport{padding-top:11px;padding-right:11px;margin-right:-11px}.gdlr-core-portfolio-item .gdlr-core-now-loading{position:absolute;background:url(https://cdn.shortpixel.ai/client/q_glossy,ret_img/https://jaasfoundation.org/wp-content/plugins/goodlayers-core/include/css/../images/portfolio/now-loading.gif) center no-repeat;width:55px;height:55px;left:50%;margin-left:-28px;background-color:#fff;margin-top:20px;border-radius:50%;-moz-border-radius:50%;-webkit-border-radius:50%}.gdlr-core-portfolio-view-all-works{text-align:center;margin-top:50px}.gdlr-core-portfolio-view-all-works .gdlr-core-button{letter-spacing:0px;text-transform:none}.gdlr-core-portfolio-view-all-works i{font-size:35px;cursor:pointer;vertical-align:middle}.gdlr-core-portfolio-view-all-works i.flex-prev{margin-right:20px}.gdlr-core-portfolio-view-all-works i.flex-next{margin-left:18px}.gdlr-core-portfolio-thumbnail{position:relative;overflow:hidden}.gdlr-core-portfolio-thumbnail .gdlr-core-portfolio-overlay{text-align:center}.gdlr-core-portfolio-thumbnail .gdlr-core-portfolio-title{font-size:13px;text-transform:uppercase;letter-spacing:2px;font-weight:600;margin-bottom:0;display:block;line-height:1.4}.gdlr-core-portfolio-thumbnail .gdlr-core-portfolio-icon{font-size:22px}.gdlr-core-portfolio-thumbnail .gdlr-core-portfolio-info{font-size:13px;font-style:italic;letter-spacing:.5px;display:block}.gdlr-core-portfolio-thumbnail .gdlr-core-portfolio-info .gdlr-core-sep{margin:0 3px}.gdlr-core-portfolio-thumbnail.gdlr-core-style-icon-title .gdlr-core-portfolio-title{margin-top:26px}.gdlr-core-portfolio-thumbnail.gdlr-core-style-title-icon .gdlr-core-portfolio-title{margin-bottom:26px}.gdlr-core-portfolio-thumbnail.gdlr-core-style-title-tag .gdlr-core-portfolio-info{margin-top:26px}.gdlr-core-portfolio-thumbnail.gdlr-core-style-tag-title .gdlr-core-portfolio-info{margin-bottom:20px;text-transform:uppercase;font-style:normal;letter-spacing:2px}.gdlr-core-portfolio-thumbnail.gdlr-core-style-title-date .gdlr-core-portfolio-date-wrap{margin-top:12px;display:block;font-size:15px;font-style:normal;letter-spacing:0px}.gdlr-core-portfolio-thumbnail.gdlr-core-style-icon-title-tag .gdlr-core-portfolio-title{margin-top:30px}.gdlr-core-portfolio-thumbnail.gdlr-core-style-icon-title-tag .gdlr-core-portfolio-info{margin-top:10px}.gdlr-core-portfolio-thumbnail.gdlr-core-style-icon-title_bottom .gdlr-core-portfolio-title{position:absolute;bottom:33px;left:30px;right:30px;text-align:left;line-height:1.4}.gdlr-core-portfolio-thumbnail.gdlr-core-style-icon-title_bottom.gdlr-core-no-image .gdlr-core-portfolio-title{position:static;margin-top:10px}.gdlr-core-portfolio-thumbnail.gdlr-core-style-margin-title-icon .gdlr-core-portfolio-title{margin-bottom:26px}.gdlr-core-portfolio-thumbnail.gdlr-core-style-margin-title-tag .gdlr-core-portfolio-info{margin-top:26px}.gdlr-core-portfolio-thumbnail.gdlr-core-style-margin-icon-title-tag .gdlr-core-portfolio-title{margin-top:30px}.gdlr-core-portfolio-thumbnail.gdlr-core-style-margin-icon-title-tag .gdlr-core-portfolio-info{margin-top:10px}.gdlr-core-portfolio-thumbnail .gdlr-core-image-overlay-slide{transform:translate3d(0,100%,0);-webkit-transform:translate3d(0,100%,0);transition:transform .15s ease-out;-moz-transition:transform .15s ease-out;-o-transition:transform .15s ease-out;-webkit-transition:transform .15s ease-out}.gdlr-core-portfolio-thumbnail:hover .gdlr-core-image-overlay-slide{transform:translate3d(0,0,0);-webkit-transform:translate3d(0,0,0)}.gdlr-core-portfolio-thumbnail.gdlr-core-style-title-tag-slide .gdlr-core-image-overlay-slide{opacity:1;top:auto;text-align:left;padding:20px 30px}.gdlr-core-portfolio-thumbnail.gdlr-core-style-title-tag-slide .gdlr-core-image-overlay-content{position:static}.gdlr-core-portfolio-thumbnail.gdlr-core-style-title-tag-slide .gdlr-core-portfolio-info{margin-top:3px}.gdlr-core-portfolio-thumbnail .gdlr-core-image-overlay.gdlr-core-with-margin{left:18px;top:18px;right:18px;bottom:18px}.gdlr-core-portfolio-thumbnail .gdlr-core-portfolio-overlay.gdlr-core-title-tag-bottom{text-align:left}.gdlr-core-portfolio-thumbnail .gdlr-core-portfolio-overlay.gdlr-core-title-tag-bottom .gdlr-core-image-overlay-content{left:28px;bottom:23px;top:auto}.gdlr-core-portfolio-thumbnail .gdlr-core-portfolio-overlay.gdlr-core-title-tag-bottom .gdlr-core-portfolio-title{border-left-width:4px;border-left-style:solid;padding-left:8px;line-height:1;margin-bottom:10px}.gdlr-core-portfolio-thumbnail .gdlr-core-portfolio-overlay.gdlr-core-title-tag-bottom .gdlr-core-portfolio-info{font-size:15px;font-style:normal}.gdlr-core-flexslider.flexslider ul.slides>li .gdlr-core-portfolio-grid{margin-bottom:0}.gdlr-core-portfolio-grid{margin-bottom:40px;position:relative}.gdlr-core-portfolio-grid .gdlr-core-portfolio-content-wrap{padding-top:28px}.gdlr-core-portfolio-grid .gdlr-core-portfolio-content-wrap .gdlr-core-portfolio-title{font-size:14px;text-transform:uppercase;letter-spacing:1.5px;margin-bottom:7px;position:relative}.gdlr-core-portfolio-grid .gdlr-core-portfolio-content-wrap .gdlr-core-portfolio-info{font-size:13px;font-style:italic;margin-bottom:7px;display:block;position:relative}.gdlr-core-portfolio-grid .gdlr-core-portfolio-content-wrap .gdlr-core-portfolio-info .gdlr-core-sep{margin:0 3px}.gdlr-core-portfolio-grid .gdlr-core-portfolio-content-wrap .gdlr-core-portfolio-content{padding-top:8px;margin-bottom:7px;position:relative}.gdlr-core-portfolio-grid.gdlr-core-style-with-frame{overflow:hidden}.gdlr-core-portfolio-grid.gdlr-core-style-with-frame .gdlr-core-portfolio-content-wrap{padding:28px 29px 19px;position:relative}.gdlr-core-portfolio-grid.gdlr-core-style-with-frame .gdlr-core-portfolio-grid-frame{background:#f5f5f5;position:absolute;left:0;right:0;top:0;bottom:0}.gdlr-core-portfolio-grid.gdlr-core-style-with-bottom-border .gdlr-core-portfolio-content-wrap{padding:25px 29px 10px;border-bottom-width:2px;border-bottom-style:solid}.gdlr-core-portfolio-item-style-grid-no-space .gdlr-core-portfolio-content-wrap{padding-left:30px;padding-right:30px}.gdlr-core-portfolio-grid2{background:#f3f3f3;overflow:hidden;border-style:solid}.gdlr-core-portfolio-grid2 .gdlr-core-portfolio-content-wrap .gdlr-core-portfolio-info{background:#3d3ac2}.gdlr-core-portfolio-grid2 .gdlr-core-portfolio-content-wrap{padding:33px 29px 30px}.gdlr-core-portfolio-grid2 .gdlr-core-portfolio-content-wrap .gdlr-core-portfolio-info,.gdlr-core-portfolio-grid2 .gdlr-core-portfolio-content-wrap .gdlr-core-portfolio-info a,.gdlr-core-portfolio-grid2 .gdlr-core-portfolio-content-wrap .gdlr-core-portfolio-info a:hover{color:#fff}.gdlr-core-portfolio-grid2 .gdlr-core-portfolio-content-wrap .gdlr-core-portfolio-title{font-size:18px;font-weight:800;text-transform:uppercase;margin-bottom:13px}.gdlr-core-portfolio-grid2 .gdlr-core-portfolio-content-wrap .gdlr-core-portfolio-info{display:inline-block;font-size:10px;margin-bottom:13px;padding:4px 10px;border-radius:3px;-moz-border-radius:3px;-webkit-border-radius:3px}.gdlr-core-portfolio-medium{display:table;width:100%;margin-bottom:80px}.gdlr-core-portfolio-medium .gdlr-core-portfolio-thumbnail-wrap{display:table-cell;position:relative}.gdlr-core-portfolio-medium .gdlr-core-portfolio-content-wrap{display:table-cell;vertical-align:middle}.gdlr-core-portfolio-medium .gdlr-core-portfolio-content-wrap .gdlr-core-portfolio-title{font-size:16px;font-weight:600;text-transform:uppercase;letter-spacing:2px;margin-bottom:6px}.gdlr-core-portfolio-medium .gdlr-core-portfolio-content-wrap .gdlr-core-portfolio-info{font-size:13px;font-style:italic;margin-bottom:6px}.gdlr-core-portfolio-medium .gdlr-core-portfolio-content-wrap .gdlr-core-portfolio-info .gdlr-core-sep{margin:0 3px}.gdlr-core-portfolio-medium .gdlr-core-portfolio-content-wrap .gdlr-core-portfolio-content{padding-top:25px}.gdlr-core-portfolio-medium .gdlr-core-portfolio-content-wrap .gdlr-core-portfolio-read-more{display:inline-block;margin-top:29px;font-style:italic}.gdlr-core-portfolio-medium.gdlr-core-size-small .gdlr-core-portfolio-thumbnail-wrap{width:35%}.gdlr-core-portfolio-medium.gdlr-core-size-large .gdlr-core-portfolio-thumbnail-wrap{width:70%}.gdlr-core-portfolio-medium.gdlr-core-style-left .gdlr-core-portfolio-content-wrap{padding-left:80px}.gdlr-core-portfolio-medium.gdlr-core-style-right .gdlr-core-portfolio-content-wrap{padding-right:80px}.gdlr-core-portfolio-medium-feature{padding-top:60px;padding-bottom:60px;margin-bottom:60px;margin-left:35px;margin-right:35px}.gdlr-core-portfolio-medium-feature .gdlr-core-item-list-inner{display:table}.gdlr-core-portfolio-medium-feature .gdlr-core-portfolio-title{font-size:22px;margin-bottom:0}.gdlr-core-portfolio-medium-feature .gdlr-core-portfolio-info{display:block;font-size:16px;font-weight:600;margin-top:15px}.gdlr-core-portfolio-medium-feature .gdlr-core-portfolio-content-wrap{display:table-cell;width:29%;position:relative;vertical-align:middle;text-align:center;padding-left:30px;padding-right:30px;background:#f3f3f3;border-radius:4px 0 0 4px;-moz-border-radius:4px 0px 0px 4px;-webkit-border-radius:4px 0px 0px 4px}.gdlr-core-portfolio-medium-feature .gdlr-core-portfolio-content-bg{position:absolute;top:0;right:0;left:0;bottom:0}.gdlr-core-portfolio-medium-feature .gdlr-core-portfolio-thumbnail{margin-top:-60px;margin-bottom:-60px;transition:margin .3s;-moz-transition:margin .3s;-o-transition:margin .3s;-webkit-transition:margin .3s}.gdlr-core-portfolio-medium-feature:hover .gdlr-core-portfolio-thumbnail{margin-top:-70px;margin-bottom:-50px}.gdlr-core-portfolio-medium-feature .gdlr-core-portfolio-thumbnail-wrap{display:table-cell;vertical-align:middle}.gdlr-core-portfolio-medium-feature .gdlr-core-portfolio-thumbnail{box-shadow:20px 0px 40px rgba(0,0,0,.2);-moz-box-shadow:20px 0px 40px rgba(0,0,0,.2);-webkit-box-shadow:-20px 0px 40px rgba(0,0,0,.2)}.gdlr-core-portfolio-medium-feature .gdlr-core-portfolio-content-wrap{box-shadow:0px 0px 20px rgba(0,0,0,.1);-moz-box-shadow:0px 0px 20px rgba(0,0,0,.1);-webkit-box-shadow:0px 0px 20px rgba(0,0,0,.1)}.gdlr-core-flexslider .gdlr-core-portfolio-medium-feature{margin-bottom:0}.gdlr-core-portfolio-item-style-medium-feature .flex-viewport{overflow:visible !important}.gdlr-core-portfolio-modern,.gdlr-core-portfolio-modern-desc{overflow:hidden}.gdlr-core-portfolio-modern-desc .gdlr-core-image-overlay-content{top:auto;bottom:30px}.gdlr-core-portfolio-modern-desc .gdlr-core-portfolio-title{font-size:16px;margin-bottom:5px}.gdlr-core-portfolio-modern-desc .gdlr-core-portfolio-info-tag{margin-bottom:5px}.gdlr-core-portfolio-modern-desc .gdlr-core-portfolio-content{padding-top:16px;padding-bottom:20px;display:block}.gdlr-core-portfolio-modern-desc .gdlr-core-portfolio-icon-wrap{display:block;margin-bottom:50px}.gdlr-core-portfolio-metro{overflow:hidden}.gdlr-core-portfolio-item .gdlr-core-portfolio-read-more-wrap{position:relative;margin-top:20px;margin-bottom:8px}.gdlr-core-portfolio-item .gdlr-core-portfolio-read-more{text-transform:uppercase;font-weight:700;letter-spacing:.5px}.gdlr-core-portfolio-fixed-metro-item.gdlr-core-half-height{position:relative;overflow:hidden}.gdlr-core-portfolio-fixed-metro-item.gdlr-core-half-height .gdlr-core-portfolio-thumbnail{position:static}.gdlr-core-portfolio-single-nav-wrap{border-top:2px;border-style:solid;padding:47px 0}.gdlr-core-portfolio-single-nav i{font-size:25px}.gdlr-core-portfolio-single-nav .gdlr-core-portfolio-text{font-size:15px;text-transform:uppercase;font-weight:700;letter-spacing:1.5px}.gdlr-core-portfolio-single-nav-left{float:left}.gdlr-core-portfolio-single-nav-left i{margin-right:15px;vertical-align:middle}.gdlr-core-portfolio-single-nav-right{float:right}.gdlr-core-portfolio-single-nav-right i{margin-left:15px;vertical-align:middle}.gdlr-core-portfolio-single-nav-wrap.gdlr-core-style-2{border-top:0;position:relative;text-align:center}.gdlr-core-portfolio-single-nav-wrap.gdlr-core-style-2 .gdlr-core-portfolio-single-nav i{font-size:20px;margin-right:20px;background:#f3f3f3;padding:14px;border-radius:3px;-moz-border-radius:3px;-webkit-border-radius:3px}.gdlr-core-portfolio-single-nav-wrap.gdlr-core-style-2 .gdlr-core-portfolio-single-nav .gdlr-core-portfolio-text{font-size:17px;text-transform:none;letter-spacing:0px;font-weight:500;display:inline-block;vertical-align:middle}.gdlr-core-portfolio-single-nav-wrap.gdlr-core-style-2 .gdlr-core-portfolio-single-nav-middle{font-size:22px;background:#f3f3f3;padding:13px;position:absolute;top:0;left:50%;margin-left:-24px;line-height:0}.gdlr-core-portfolio-single-related{padding-top:70px}.gdlr-core-portfolio-single-related .gdlr-core-portfolio-single-related-head{font-size:22px;margin-bottom:42px}.gdlr-core-portfolio-single-related.gdlr-core-style-grid .gdlr-core-portfolio-item-holder{margin-bottom:20px}.gdlr-core-portfolio-single-related.gdlr-core-style-modern .gdlr-core-portfolio-item-holder{margin-bottom:30px}ul.gdlr-core-custom-menu-widget.gdlr-core-menu-style-half{margin-left:0;list-style:none}ul.gdlr-core-custom-menu-widget.gdlr-core-menu-style-half li{float:left;width:50%;margin-bottom:8px}ul.gdlr-core-custom-menu-widget.gdlr-core-menu-style-half li ul{list-style:none;margin-left:18px;margin-top:8px;margin-bottom:0}ul.gdlr-core-custom-menu-widget.gdlr-core-menu-style-half:after,ul.gdlr-core-custom-menu-widget.gdlr-core-menu-style-half li ul:after{content:" ";display:block;clear:both;visibility:hidden;line-height:0;height:0}ul.gdlr-core-custom-menu-widget.gdlr-core-menu-style-half li:nth-child(2n-1){clear:left}ul.gdlr-core-custom-menu-widget.gdlr-core-menu-style-list{margin-left:0;list-style:none;font-size:14px;font-weight:500}ul.gdlr-core-custom-menu-widget.gdlr-core-menu-style-list li{border-bottom-width:1px;border-bottom-style:solid;padding:13px 0}ul.gdlr-core-custom-menu-widget.gdlr-core-menu-style-list li a{display:inline-block;padding-left:15px;border-left-width:3px;border-left-style:solid}ul.gdlr-core-custom-menu-widget.gdlr-core-menu-style-list li a:before{content:"\f178";font-family:"fontAwesome";padding-right:12px;margin-left:-26px;opacity:0;transition:opacity .2s,margin-left .2s;-moz-transition:opacity .2s,margin-left .2s;-o-transition:opacity .2s,margin-left .2s;-webkit-transition:opacity .2s,margin-left .2s}ul.gdlr-core-custom-menu-widget.gdlr-core-menu-style-list li a:hover:before,ul.gdlr-core-custom-menu-widget.gdlr-core-menu-style-list li.current-menu-item a:before,ul.gdlr-core-custom-menu-widget.gdlr-core-menu-style-list li.current-menu-ancestor a:before{opacity:1;margin-left:0}ul.gdlr-core-custom-menu-widget.gdlr-core-menu-style-list2{margin-left:0;list-style:none;font-size:14px;font-weight:500}ul.gdlr-core-custom-menu-widget.gdlr-core-menu-style-list2 li{border-bottom-width:1px;border-bottom-style:solid}ul.gdlr-core-custom-menu-widget.gdlr-core-menu-style-list2 li:first-child{border-top-width:1px;border-top-style:solid}ul.gdlr-core-custom-menu-widget.gdlr-core-menu-style-list2 li a{font-weight:600;display:inline-block;padding:10px 0;border-left-width:0;border-left-style:solid;border-left-color:transparent}ul.gdlr-core-custom-menu-widget.gdlr-core-menu-style-list2 li a:before{content:"\24";font-family:"ElegantIcons";padding-right:12px;font-size:18px;vertical-align:middle;opacity:1;margin-left:0;font-weight:400;transition:opacity .2s,margin-left .2s;-moz-transition:opacity .2s,margin-left .2s;-o-transition:opacity .2s,margin-left .2s;-webkit-transition:opacity .2s,margin-left .2s}ul.gdlr-core-custom-menu-widget.gdlr-core-menu-style-list2 li a:hover,ul.gdlr-core-custom-menu-widget.gdlr-core-menu-style-list2 li.current-menu-item a,ul.gdlr-core-custom-menu-widget.gdlr-core-menu-style-list2 li.current-menu-ancestor a{border-left-width:3px}ul.gdlr-core-custom-menu-widget.gdlr-core-menu-style-list2 li a:hover:before,ul.gdlr-core-custom-menu-widget.gdlr-core-menu-style-list2 li.current-menu-item a:before,ul.gdlr-core-custom-menu-widget.gdlr-core-menu-style-list2 li.current-menu-ancestor a:before{opacity:1;margin-left:12px}ul.gdlr-core-custom-menu-widget.gdlr-core-menu-style-plain{margin-left:0;list-style:none}ul.gdlr-core-custom-menu-widget.gdlr-core-menu-style-plain li{margin-bottom:8px}ul.gdlr-core-custom-menu-widget.gdlr-core-menu-style-box{list-style:none;margin-left:0;font-weight:600}ul.gdlr-core-custom-menu-widget.gdlr-core-menu-style-box li a{display:block;background:#f3f3f3;margin-bottom:2px;padding:12px 22px}ul.gdlr-core-custom-menu-widget.gdlr-core-menu-style-box li a:after{content:"\f105";font-family:fontAwesome;float:right}ul.gdlr-core-custom-menu-widget.gdlr-core-menu-style-box2{list-style:none;margin-left:0;font-weight:600}ul.gdlr-core-custom-menu-widget.gdlr-core-menu-style-box2:after{content:" ";border-bottom-width:5px;border-bottom-style:solid;display:block;margin-top:28px;border-radius:3px;-moz-border-radius:3px;-webkit-border-radius:3px}ul.gdlr-core-custom-menu-widget.gdlr-core-menu-style-box2 li a{display:block;background:#f3f3f3;margin-bottom:4px;padding:17px 22px 19px;border-radius:3px;-moz-border-radius:3px;-webkit-border-radius:3px}ul.gdlr-core-custom-menu-widget.gdlr-core-menu-style-box2 li a:after{content:"\f178";font-family:fontAwesome;float:right}.gdlr-core-custom-menu-widget .gdlr-core-nav-side-text.gdlr-core-with-bg{text-transform:uppercase;font-size:12px;font-weight:500}.gdlr-core-recent-comment-widget .gdlr-core-recent-comment-widget-item{padding-top:22px;border-top-width:1px;border-top-style:solid;margin-bottom:23px}.gdlr-core-recent-comment-widget .gdlr-core-recent-comment-widget-item:first-child{padding-top:0;border-top:none}.gdlr-core-recent-comment-widget .gdlr-core-recent-comment-widget-avatar{overflow:hidden;border-radius:50%;float:left;margin-right:25px}.gdlr-core-recent-comment-widget .gdlr-core-recent-comment-widget-content{overflow:hidden}.gdlr-core-recent-comment-widget .gdlr-core-recent-comment-widget-author{font-weight:700}.gdlr-core-recent-comment-widget .gdlr-core-recent-comment-widget-author{font-size:16px;margin-bottom:10px}.gdlr-core-recent-comment-widget .gdlr-core-recent-comment-widget-excerpt{font-size:14px}.gdlr-core-recent-post-widget-wrap.gdlr-core-style-1{padding-top:8px}.gdlr-core-recent-post-widget-wrap.gdlr-core-style-1 .gdlr-core-recent-post-widget{margin-bottom:20px}.gdlr-core-recent-post-widget-wrap.gdlr-core-style-1 .gdlr-core-recent-post-widget-thumbnail{float:left;max-width:75px;margin-right:23px}.gdlr-core-recent-post-widget-wrap.gdlr-core-style-1 .gdlr-core-recent-post-widget-title{font-size:16px;font-weight:600;margin-bottom:2px;margin-top:-5px}.gdlr-core-recent-post-widget-wrap.gdlr-core-style-1 .gdlr-core-recent-post-widget-content{overflow:hidden}.gdlr-core-recent-post-widget-wrap.gdlr-core-style-1 .gdlr-core-blog-info{display:inline-block;margin-right:20px;font-size:11px;line-height:15px;text-transform:uppercase;letter-spacing:.5px}.gdlr-core-recent-post-widget-wrap.gdlr-core-style-1 .gdlr-core-blog-info i{display:inline-block;font-size:15px;margin-right:8px}.gdlr-core-recent-post-widget-wrap.gdlr-core-style-1 .gdlr-core-blog-info .gdlr-core-head{vertical-align:middle}.gdlr-core-recent-post-widget-wrap.gdlr-core-style-3{padding-top:8px}.gdlr-core-recent-post-widget-wrap.gdlr-core-style-3 .gdlr-core-recent-post-widget{margin-bottom:20px}.gdlr-core-recent-post-widget-wrap.gdlr-core-style-3 .gdlr-core-recent-post-widget-thumbnail{float:left;max-width:75px;margin-right:23px;border-radius:3px;-moz-border-radius:3px;-webkit-border-radius:3px;overflow:hidden}.gdlr-core-recent-post-widget-wrap.gdlr-core-style-3 .gdlr-core-recent-post-widget-title{font-size:14px;font-weight:800;margin-bottom:8px}.gdlr-core-recent-post-widget-wrap.gdlr-core-style-3 .gdlr-core-recent-post-widget-content{overflow:hidden}.gdlr-core-recent-post-widget-wrap.gdlr-core-style-3 .gdlr-core-blog-info{display:inline-block;margin-right:20px;font-size:13px;line-height:15px}.gdlr-core-recent-post-widget-wrap.gdlr-core-style-3 .gdlr-core-blog-info i{display:inline-block;font-size:15px;margin-right:8px}.gdlr-core-recent-post-widget-wrap.gdlr-core-style-2 .gdlr-core-recent-post-widget-title{font-size:16px;font-weight:600}.gdlr-core-recent-post-widget-wrap.gdlr-core-style-2 .gdlr-core-recent-post-widget-info i{display:none}.gdlr-core-recent-post-widget-wrap.gdlr-core-style-2 .gdlr-core-recent-post-widget-info{font-size:13px;text-transform:uppercase;letter-spacing:1px}.gdlr-core-recent-post-widget-wrap.gdlr-core-style-2 .gdlr-core-recent-post-widget-content{margin-bottom:20px}.gdlr-core-recent-post-widget-wrap.gdlr-core-style-full .gdlr-core-recent-post-widget{margin-bottom:30px}.gdlr-core-recent-post-widget-wrap.gdlr-core-style-full .gdlr-core-recent-post-widget-thumbnail{margin-bottom:20px;position:relative}.gdlr-core-recent-post-widget-wrap.gdlr-core-style-full .gdlr-core-recent-post-widget-title{font-size:16px;font-weight:600;margin-bottom:4px}.gdlr-core-recent-post-widget-wrap.gdlr-core-style-full .gdlr-core-blog-info{display:inline-block;margin-right:20px;font-size:11px;line-height:15px;text-transform:uppercase;letter-spacing:.5px}.gdlr-core-recent-post-widget-wrap.gdlr-core-style-full .gdlr-core-blog-info i{display:inline-block;font-size:15px;margin-right:8px}.gdlr-core-recent-post-widget-wrap.gdlr-core-style-full .gdlr-core-recent-post-widget-thumbnail .gdlr-core-blog-info-category{position:absolute;left:18px;top:16px;font-size:12px;line-height:1;padding:8px 15px;text-transform:none;letter-spacing:0px;border-radius:3px;-moz-border-radius:3px;-webkit-border-radius:3px}.gdlr-core-recent-post-widget-wrap.gdlr-core-style-full .gdlr-core-recent-post-widget-thumbnail .gdlr-core-blog-info-category a,.gdlr-core-recent-post-widget-wrap.gdlr-core-style-full .gdlr-core-recent-post-widget-thumbnail .gdlr-core-blog-info-category span{color:#fff}.gdlr-core-recent-post-widget-wrap.gdlr-core-style-full .gdlr-core-recent-post-widget-thumbnail .gdlr-core-blog-info-category .gdlr-core-head{display:none}.gdlr-core-recent-post-widget-wrap.gdlr-core-style-full .gdlr-core-recent-post-widget-thumbnail .gdlr-core-recent-post-widget-thumbnail-video{margin-left:-30px;margin-top:-30px;font-size:16px;position:absolute;top:50%;left:50%;background:#fff;padding:20px 17px 20px 23px;width:60px;height:60px;text-align:center;line-height:20px;border-radius:50%;-moz-border-radius:50%;-webkit-border-radius:50%}.gdlr-core-post-slider-widget-wrap{padding-top:8px}.gdlr-core-post-slider-widget-overlay{top:auto}.gdlr-core-post-slider-widget-overlay .gdlr-core-post-slider-widget-title{font-size:18px;margin-bottom:8px;display:block}.gdlr-core-post-slider-widget-overlay .gdlr-core-image-overlay-content{position:relative;left:0;right:0;padding:23px 28px 23px;text-align:left}.gdlr-core-post-slider-widget-overlay .gdlr-core-blog-info{display:inline-block;margin-right:18px;font-size:11px;text-transform:uppercase}.gdlr-core-post-slider-widget-overlay .gdlr-core-blog-info i{font-size:15px;margin-right:10px}.gdlr-core-portfolio-slider-widget-wrap{padding-top:8px}.gdlr-core-portfolio-slider-widget-wrap .gdlr-core-portfolio-thumbnail .gdlr-core-portfolio-title{font-size:16px;text-transform:none;letter-spacing:0px;font-weight:600;letter-spacing:.3}.gdlr-core-recent-portfolio-widget-wrap{padding-top:8px}.gdlr-core-recent-portfolio-widget{max-width:103px;float:left;margin-right:10px;margin-bottom:10px}.gdlr-core-instagram-item .gdlr-core-instagram-item-title{font-size:24px;text-transform:uppercase;text-align:center;letter-spacing:1px;margin-bottom:10px}.gdlr-core-instagram-item .gdlr-core-instagram-item-title-wrap{margin-bottom:30px}.gdlr-core-instagram-item .flexslider ul li img{display:block}.gdlr-core-instagram-item .gdlr-core-instagram-item-title-nav{font-size:22px;text-align:center}.gdlr-core-instagram-item .gdlr-core-instagram-item-title-nav i{margin:0 12px;cursor:pointer}.gdlr-core-instagram-item .gdlr-core-instagram-item-content a{display:block}​.gdlr-core-instagram-item .gdlr-core-media-image{padding-bottom:100%}.gdlr-core-instagram-item .gdlr-core-media-image img{object-fit:cover;width:100%;height:100%;position:absolute}ul.gdlr-core-twitter-widget-wrap{list-style:none;margin-left:0}ul.gdlr-core-twitter-widget-wrap li{margin-bottom:30px}ul.gdlr-core-twitter-widget-wrap li:before{content:"\f099";font-family:"fontAwesome";float:left;font-size:18px;margin-right:25px}ul.gdlr-core-twitter-widget-wrap li .gdlr-core-twitter-widget{overflow:hidden}ul.gdlr-core-twitter-widget-wrap li .gdlr-core-twitter-widget-content{display:block;margin-bottom:15px}ul.gdlr-core-twitter-widget-wrap li .gdlr-core-twitter-widget-date{display:block;font-size:13px}ul.gdlr-core-twitter-content-list{list-style:none;margin-left:0;margin-bottom:0}ul.gdlr-core-twitter-content-list li{margin-bottom:25px}ul.gdlr-core-twitter-content-list li:last-child{margin-bottom:0}.gdlr-core-twitter-item-list .gdlr-core-twitter-item-list-date{display:block;margin-top:12px}.gdlr-core-event-item .gdlr-core-event-item-info-wrap{font-size:15px}.gdlr-core-event-item .gdlr-core-event-item-info-wrap .gdlr-core-head{margin-right:10px}.gdlr-core-event-item-info.gdlr-core-type-start-date-month{display:block;float:left;width:40px;text-align:center;white-space:nowrap;margin-right:25px;border-bottom-width:3px;border-bottom-style:solid;padding-bottom:10px}.gdlr-core-type-start-date-month .gdlr-core-date{font-size:34px;line-height:1;font-weight:700;display:block}.gdlr-core-type-start-date-month .gdlr-core-month{font-size:17px;display:block;font-weight:700;text-transform:uppercase}.gdlr-core-event-item-list.gdlr-core-style-widget .gdlr-core-event-widget{margin-bottom:28px}.gdlr-core-event-item-list.gdlr-core-style-widget .gdlr-core-event-item-title{font-size:23px;margin-bottom:15px}.gdlr-core-event-item-list.gdlr-core-style-widget .gdlr-core-event-item-content-wrap{overflow:hidden}.gdlr-core-event-item-list.gdlr-core-style-widget .gdlr-core-event-item-info{margin-bottom:2px;margin-right:25px}.gdlr-core-event-item-list .gdlr-core-evet-widget-thumbnail{margin-bottom:25px}.gdlr-core-event-item-list.gdlr-core-style-widget.gdlr-core-with-border .gdlr-core-event-widget{padding-bottom:28px;border-bottom-width:1px;border-bottom-style:solid}.gdlr-core-event-item-list.gdlr-core-style-widget.gdlr-core-with-border .gdlr-core-event-widget{padding-bottom:28px}.gdlr-core-event-item-list.gdlr-core-style-widget.gdlr-core-with-border:last-child .gdlr-core-event-widget{padding-bottom:0;border-bottom-width:0}.gdlr-core-event-item-list.gdlr-core-style-grid{margin-bottom:35px}.gdlr-core-event-item-list.gdlr-core-style-grid .gdlr-core-event-item-thumbnail{margin-bottom:28px;overflow:hidden;border-radius:3px;-moz-border-radius:3px;-webkit-border-radius:3px}.gdlr-core-event-item-list.gdlr-core-style-grid .gdlr-core-event-item-title{font-size:19px;margin-bottom:14px;font-weight:700}.gdlr-core-event-item-list.gdlr-core-style-grid .gdlr-core-event-item-content-wrap{overflow:hidden}.gdlr-core-event-item-list.gdlr-core-style-grid .gdlr-core-event-item-info{display:block;margin-bottom:2px}.widget .gdlr-core-event-item-list.gdlr-core-style-widget .gdlr-core-event-item-title{font-size:19px;margin-bottom:13px}@media only screen and (max-width:768px){.gdlr-core-event-item-list .gdlr-core-evet-widget-thumbnail.gdlr-core-extend{margin-left:-50px}}@media only screen and (min-width:768px) and (max-width:1170px){.gdlr-core-event-item-list .gdlr-core-evet-widget-thumbnail.gdlr-core-extend{margin-left:-100px}}@media only screen and (min-width:1171px) and (max-width:1400px){.gdlr-core-event-item-list .gdlr-core-evet-widget-thumbnail.gdlr-core-extend{margin-left:-200px}}@media only screen and (min-width:1401px) and (max-width:1600px){.gdlr-core-event-item-list .gdlr-core-evet-widget-thumbnail.gdlr-core-extend{margin-left:-300px}}@media only screen and (min-width:1601px){.gdlr-core-event-item-list .gdlr-core-evet-widget-thumbnail.gdlr-core-extend{margin-left:-400px}}@media only screen and (max-width:768px){.rtl .gdlr-core-event-item-list .gdlr-core-evet-widget-thumbnail.gdlr-core-extend{margin-left:0;margin-right:-50px}}@media only screen and (min-width:768px) and (max-width:1170px){.rtl .gdlr-core-event-item-list .gdlr-core-evet-widget-thumbnail.gdlr-core-extend{margin-left:0;margin-right:-100px}}@media only screen and (min-width:1171px) and (max-width:1400px){.rtl .gdlr-core-event-item-list .gdlr-core-evet-widget-thumbnail.gdlr-core-extend{margin-left:0;margin-right:-200px}}@media only screen and (min-width:1401px) and (max-width:1600px){.rtl .gdlr-core-event-item-list .gdlr-core-evet-widget-thumbnail.gdlr-core-extend{margin-left:0;margin-right:-300px}}@media only screen and (min-width:1601px){.rtl .gdlr-core-event-item-list .gdlr-core-evet-widget-thumbnail.gdlr-core-extend{margin-left:0;margin-right:-400px}}.gdlr-core-newsletter-item.gdlr-core-style-rectangle .gdlr-core-newsletter-form{max-width:535px;margin:0 auto}.gdlr-core-newsletter-item.gdlr-core-style-rectangle .gdlr-core-newsletter-email{float:left;width:70%}.gdlr-core-newsletter-item.gdlr-core-style-rectangle .gdlr-core-newsletter-submit{overflow:hidden}.gdlr-core-newsletter-item.gdlr-core-style-rectangle .gdlr-core-newsletter-email input[type=email]{width:100%;font-size:15px;line-height:20px;border-width:1px;padding:19px 20px;height:58px}.gdlr-core-newsletter-item.gdlr-core-style-rectangle .gdlr-core-newsletter-submit input[type=submit]{display:block;width:100%;font-size:15px;line-height:20px;padding:19px 0;height:58px}.gdlr-core-newsletter-item.gdlr-core-style-rectangle-tbutton .gdlr-core-newsletter-form{max-width:535px;margin:0 auto}.gdlr-core-newsletter-item.gdlr-core-style-rectangle-tbutton .gdlr-core-newsletter-email{float:left;width:70%}.gdlr-core-newsletter-item.gdlr-core-style-rectangle-tbutton .gdlr-core-newsletter-submit{overflow:hidden}.gdlr-core-newsletter-item.gdlr-core-style-rectangle-tbutton .gdlr-core-newsletter-email input[type=email]{width:98%;margin-right:2%;font-size:15px;line-height:20px;border-width:1px;padding:19px 20px;height:58px}.gdlr-core-newsletter-item.gdlr-core-style-rectangle-tbutton .gdlr-core-newsletter-submit input[type=submit]{display:block;width:100%;font-size:15px;line-height:20px;padding:17px 0;height:58px;background:0 0;border-width:2px;border-style:solid}.gdlr-core-newsletter-item.gdlr-core-style-rectangle-full .gdlr-core-newsletter-form{max-width:535px;margin:0 auto}.gdlr-core-newsletter-item.gdlr-core-style-rectangle-full .gdlr-core-newsletter-email{margin-bottom:14px}.gdlr-core-newsletter-item.gdlr-core-style-rectangle-full .gdlr-core-newsletter-email input[type=email]{width:100%;font-size:13px;line-height:20px;border-width:1px;padding:15px 20px}.gdlr-core-newsletter-item.gdlr-core-style-rectangle-full .gdlr-core-newsletter-submit input[type=submit]{display:block;width:100%;font-size:12px;font-weight:600;line-height:20px;padding:14px 0}.gdlr-core-newsletter-item.gdlr-core-style-transparent-bottom-border .gdlr-core-newsletter-form{max-width:535px;margin:0 auto}.gdlr-core-newsletter-item.gdlr-core-style-transparent-bottom-border .gdlr-core-newsletter-email{float:left;width:70%;padding-right:20px}.gdlr-core-newsletter-item.gdlr-core-style-transparent-bottom-border .gdlr-core-newsletter-submit{overflow:hidden}.gdlr-core-newsletter-item.gdlr-core-style-transparent-bottom-border .gdlr-core-newsletter-email input[type=email]{width:100%;font-size:16px;line-height:20px;padding:10px 0;height:48px;border-width:0 0 2px;border-bottom-style:solid;background:0 0 !important}.gdlr-core-newsletter-item.gdlr-core-style-transparent-bottom-border .gdlr-core-newsletter-submit input[type=submit]{display:block;width:100%;font-size:13px;line-height:20px;padding:10px 0;height:48px}.gdlr-core-newsletter-item.gdlr-core-style-curve .gdlr-core-newsletter-form{max-width:535px;margin:0 auto}.gdlr-core-newsletter-item.gdlr-core-style-curve .gdlr-core-newsletter-email{float:left;width:70%;padding-right:10px}.gdlr-core-newsletter-item.gdlr-core-style-curve .gdlr-core-newsletter-submit{overflow:hidden}.gdlr-core-newsletter-item.gdlr-core-style-curve .gdlr-core-newsletter-email input[type=email]{width:100%;font-size:15px;line-height:20px;border-width:0;padding:19px 20px;height:58px}.gdlr-core-newsletter-item.gdlr-core-style-curve .gdlr-core-newsletter-submit input[type=submit]{display:block;width:100%;font-size:16px;line-height:20px;padding:19px 0;height:58px;text-transform:none;font-weight:400;letter-spacing:0px;border-radius:3px;-moz-border-radius:3px;-webkit-border-radius:3px}.gdlr-core-newsletter-item.gdlr-core-style-round .gdlr-core-newsletter-email{float:left;padding-right:12px;width:65%}.gdlr-core-newsletter-item.gdlr-core-style-round .gdlr-core-newsletter-submit{float:left;width:35%}.gdlr-core-newsletter-item.gdlr-core-style-round .gdlr-core-newsletter-email input[type=email]{font-size:15px;height:51px;line-height:21px;padding:10px 25px;border-width:1px;width:100%}.gdlr-core-newsletter-item.gdlr-core-style-round .gdlr-core-newsletter-submit input[type=submit]{height:51px;font-size:12px;font-weight:600}.gdlr-core-newsletter-item.gdlr-core-style-round .gdlr-core-newsletter-email input[type=email],.gdlr-core-newsletter-item.gdlr-core-style-round .gdlr-core-newsletter-submit input[type=submit]{border-radius:50px;-moz-border-radius:50px;-webkit-border-radius:50px}.gdlr-core-newsletter-item.gdlr-core-style-round2 .gdlr-core-newsletter-form{position:relative;border-radius:50px;-moz-border-radius:50px;-webkit-border-radius:50px}.gdlr-core-newsletter-item.gdlr-core-style-round2 .gdlr-core-newsletter-email{float:left;padding-right:12px;width:100%}.gdlr-core-newsletter-item.gdlr-core-style-round2 .gdlr-core-newsletter-submit{float:left;position:absolute;right:0}.gdlr-core-newsletter-item.gdlr-core-style-round2 .gdlr-core-newsletter-email input[type=email]{font-size:15px;height:55px;line-height:21px;padding:11px 25px 11px 58px;border-width:1px;width:100%}.gdlr-core-newsletter-item.gdlr-core-style-round2 .gdlr-core-newsletter-submit input[type=submit]{height:54px;font-size:12px;font-weight:600;padding-left:40px;padding-right:40px}.gdlr-core-newsletter-item.gdlr-core-style-round2 .gdlr-core-newsletter-email input[type=email],.gdlr-core-newsletter-item.gdlr-core-style-round2 .gdlr-core-newsletter-submit input[type=submit]{border-radius:50px;-moz-border-radius:50px;-webkit-border-radius:50px}.gdlr-core-newsletter-item.gdlr-core-style-round2 .gdlr-core-newsletter-email:before{font-family:fontAwesome;content:"\f1d8";position:absolute;top:50%;margin-top:-14px;left:28px}.gdlr-core-newsletter-item.gdlr-core-style-curve2 .gdlr-core-newsletter-submit:after{content:"\f0a9";font-family:fontAwesome;font-size:25px;line-height:1;position:absolute;top:50%;right:50%;margin-top:-12px;margin-right:-12px;color:#fff}.gdlr-core-newsletter-item.gdlr-core-style-curve2 .gdlr-core-newsletter-form{position:relative;max-width:400px;margin-left:auto;margin-right:auto;border-radius:3px;-moz-border-radius:3px;-webkit-border-radius:3px}.gdlr-core-newsletter-item.gdlr-core-style-curve2 .gdlr-core-newsletter-email{float:left;padding-right:12px;width:100%}.gdlr-core-newsletter-item.gdlr-core-style-curve2 .gdlr-core-newsletter-submit{float:left;position:absolute;right:0}.gdlr-core-newsletter-item.gdlr-core-style-curve2 .gdlr-core-newsletter-email input[type=email]{font-size:15px;height:46px;line-height:21px;padding:6px 20px;border-width:1px;width:100%}.gdlr-core-newsletter-item.gdlr-core-style-curve2 .gdlr-core-newsletter-submit input[type=submit]{height:46px;width:60px;padding:0;font-size:12px;font-weight:600;padding-left:0;padding-right:0;color:transparent !important}.gdlr-core-newsletter-item.gdlr-core-style-curve2 .gdlr-core-newsletter-email input[type=email],.gdlr-core-newsletter-item.gdlr-core-style-curve2 .gdlr-core-newsletter-submit input[type=submit]{border-radius:3px;-moz-border-radius:3px;-webkit-border-radius:3px}.gdlr-core-with-fa-send-o-button form{position:relative}.gdlr-core-with-fa-send-o-button form div.tnp-field{margin-bottom:0}.gdlr-core-with-fa-send-o-button form input[type=email]{padding-left:20px;padding-right:50px}.gdlr-core-with-fa-send-o-button .tnp-field-button input[type=submit]{position:absolute;right:0;top:0;bottom:0;opacity:0}.gdlr-core-with-fa-send-o-button .tnp-field-button:after{font-family:fontAwesome;content:"\f1d8";position:absolute;right:18px;top:50%;font-size:16px;line-height:20px;margin-top:-10px;pointer-events:none}.gdlr-core-with-fa-send-o-button form input[type=email]{color:#888}.gdlr-core-with-fa-send-o-button form input[type=email]::-webkit-input-placeholder{color:#888}.gdlr-core-with-fa-send-o-button form input[type=email]::-moz-placeholder{color:#888}.gdlr-core-with-fa-send-o-button form input[type=email]:-ms-input-placeholder{color:#888}.gdlr-core-with-fa-send-o-button form input[type=email]:-moz-placeholder{color:#888}.tnp.gdlr-core-style-2 .tnp-field-button input[type=submit]{opacity:1;text-indent:-150px;width:50px;border-radius:25px;-moz-border-radius:25px;-webkit-border-radius:25px}.tnp.gdlr-core-style-2 form input[type=email]{padding-right:20px;border-radius:25px;-moz-border-radius:25px;-webkit-border-radius:25px}.tnp.gdlr-core-style-2 .tnp-field-email{margin-right:56px}.tnp.gdlr-core-style-2 .tnp-field-button:after{content:"\f0da";right:20px}.woocommerce span.onsale{color:#fff;border-radius:100%;position:absolute;line-height:48px;font-weight:600;width:48px;height:48px;font-size:13px}.gdlr-core-product-item.woocommerce .gdlr-core-product-thumbnail{position:relative;margin-bottom:38px;overflow:hidden}.gdlr-core-product-item.woocommerce .gdlr-core-product-thumbnail-info{position:absolute;bottom:-58px;left:0;right:0;text-align:center;opacity:0;transition:opacity .2s,bottom .2s;-moz-transition:opacity .2s,bottom .2s;-o-transition:opacity .2s,bottom .2s;-webkit-transition:opacity .2s,bottom .2s}.gdlr-core-product-item.woocommerce .gdlr-core-product-thumbnail-info>a{float:left;width:50%;height:58px;font-size:15px;line-height:20px;font-weight:400;padding:19px 10px 0}.gdlr-core-product-item.woocommerce .gdlr-core-product-thumbnail-info i{font-size:16px;margin-right:12px}.gdlr-core-product-item.woocommerce .gdlr-core-product-thumbnail:hover .gdlr-core-product-thumbnail-info{opacity:1;bottom:0}.gdlr-core-product-item.woocommerce .gdlr-core-product-thumbnail .gdlr-core-product-add-to-cart.added{display:none}.gdlr-core-product-item.woocommerce .gdlr-core-product-thumbnail .added_to_cart:before{content:"\e015";font-size:16px;margin-right:12px;font-family:ElegantIcons;display:inline-block;vertical-align:text-top;margin-top:-2px}.gdlr-core-product-item .gdlr-core-product-attributes{margin-bottom:20px;font-size:17px}.gdlr-core-product-item .gdlr-core-product-att .gdlr-head{margin-right:10px}.gdlr-core-product-item .gdlr-core-product-att .gdlr-head:after{content:':'}.gdlr-core-product-item .gdlr-core-product-att .gdlr-tail{font-weight:700}.gdlr-core-product-grid{margin-bottom:60px}.flexslider .gdlr-core-product-grid{margin-bottom:0}.gdlr-core-product-grid .gdlr-core-product-grid-content-wrap{text-align:center}.gdlr-core-product-grid .gdlr-core-product-grid-content-wrap .onsale{position:static;display:inline-block;vertical-align:middle;margin-right:20px}.gdlr-core-product-grid .gdlr-core-product-grid-content{display:inline-block;vertical-align:middle}.gdlr-core-product-grid .gdlr-core-product-title{font-size:17px;margin-bottom:10px}.gdlr-core-product-grid .gdlr-core-product-price{font-size:15px;font-weight:800}.gdlr-core-product-grid .gdlr-core-product-price ins{text-decoration:none}.gdlr-core-product-grid .gdlr-core-product-price del{margin-right:9px;opacity:.5}.related.products .gdlr-core-product-grid{margin-bottom:15px}ul.gdlr-core-product-sub-category{margin-left:0;list-style:none;margin-bottom:0}ul.gdlr-core-product-sub-category li{float:left;margin:0 0 35px;padding:0 15px;position:relative;width:25%}ul.gdlr-core-product-sub-category li h3{font-size:18px;margin-top:24px;margin-bottom:0}.gdlr-core-hide-in-desktop,.gdlr-core-hide-in-desktop-tablet{display:none}.gdlr-core-product-grid-2{margin-bottom:60px}.flexslider .gdlr-core-product-grid-2{margin-bottom:0}.gdlr-core-product-grid-2 .gdlr-core-product-grid-content-wrap{text-align:center}.gdlr-core-product-grid-2 .gdlr-core-product-grid-content{display:inline-block;vertical-align:middle}.gdlr-core-product-grid-2 .gdlr-core-product-title{font-size:20px;font-weight:800;margin-bottom:8px}.gdlr-core-product-grid-2 .gdlr-core-product-price{font-size:18px;font-weight:800}.gdlr-core-product-grid-2 .gdlr-core-product-price ins{text-decoration:none}.gdlr-core-product-grid-2 .gdlr-core-product-price del{margin-right:9px;opacity:.5}.gdlr-core-product-item .gdlr-core-product-grid-2 .gdlr-core-product-thumbnail span.onsale{font-size:15px;width:70px;height:70px;text-align:center;padding:12px 0 0;left:15px;top:15px;z-index:0}.gdlr-core-product-item .gdlr-core-product-grid-2 .gdlr-core-product-thumbnail-info{position:absolute;top:0;left:0;right:0;bottom:0;background:rgba(255,255,255,.8)}.gdlr-core-product-item .gdlr-core-product-grid-2 .gdlr-core-product-thumbnail-info>a{float:none;width:auto;height:auto;padding:0;margin-top:-38px;font-size:19px;font-weight:700;position:absolute;left:0;right:0;top:50%;bottom:auto;color:#0c0c0c;background:0 0}.gdlr-core-product-item .gdlr-core-product-grid-2 .gdlr-core-product-thumbnail-info .icon_cart_alt:before{content:"\e013"}.gdlr-core-product-item .gdlr-core-product-grid-2 .gdlr-core-product-thumbnail-info i{font-size:34px;font-weight:400;line-height:34px;display:block;margin-bottom:23px;margin-right:0}.gdlr-core-product-item .gdlr-core-product-grid-2 .gdlr-core-product-thumbnail-info>a.added_to_cart:before{font-size:34px;font-weight:400;line-height:34px;display:block;margin-bottom:25px;margin-right:0}.related.products .gdlr-core-product-grid-2{margin-bottom:15px}.gdlr-core-product-grid-3 .gdlr-core-product-title{margin-bottom:28px;text-align:left}.gdlr-core-product-grid-3 .gdlr-core-product-grid-content{padding:30px;background:#fff;border-style:solid;border-width:0}.gdlr-core-product-grid-3 .gdlr-core-product-price ins{text-decoration:none}.gdlr-core-product-grid-3 .gdlr-core-product-price del{margin-right:9px;opacity:.5}.gdlr-core-product-grid-3 .gdlr-core-product-add-to-cart{text-transform:uppercase;font-weight:700;font-size:13px;letter-spacing:1px}.gdlr-core-product-grid-3 .gdlr-core-product-add-to-cart i{display:none}.gdlr-core-product-item .gdlr-core-product-grid-3 .gdlr-core-product-thumbnail{margin-bottom:0}.gdlr-core-product-item.woocommerce .gdlr-core-product-grid-3 .star-rating{float:right;margin-top:4px}.gdlr-core-product-item.woocommerce .gdlr-core-product-grid-3 .gdlr-core-product-price{float:left}.gdlr-core-product-item.woocommerce .gdlr-core-product-grid-3 .gdlr-core-product-grid-info{margin-top:-10px;margin-bottom:5px}.gdlr-core-product-grid-3.gdlr-core-button-style-border .gdlr-core-product-grid-content{text-align:center}.gdlr-core-product-grid-3.gdlr-core-button-style-border .gdlr-core-product-add-to-cart{border-width:2px;border-style:solid;padding:14px 25px;display:inline-block;border-radius:30px;-moz-border-radius:30px;-webkit-border-radius:30px}.gdlr-core-product-grid-3.gdlr-core-without-frame .gdlr-core-product-grid-content{padding:30px 0 0;background:0 0}.gdlr-core-product-grid-3.gdlr-core-with-border{border-width:1px;border-style:solid}.gdlr-core-product-grid-3.gdlr-core-with-border .gdlr-core-product-thumbnail{border-bottom-width:1px;border-bottom-style:solid}.gdlr-core-product-grid-3.gdlr-core-with-border .gdlr-core-product-add-to-cart{float:right}.gdlr-core-product-grid-3 .gdlr-core-product-attributes{text-align:left}.gdlr-core-product-item .gdlr-core-product-grid-3 .gdlr-core-product-thumbnail span.onsale{font-size:15px;width:70px;height:70px;text-align:center;padding:12px 0 0;left:15px;top:15px;z-index:0}.gdlr-core-product-item .gdlr-core-product-grid-3 .gdlr-core-product-thumbnail-info{position:absolute;top:0;left:0;right:0;bottom:0;background:rgba(255,255,255,.8)}.gdlr-core-product-item .gdlr-core-product-grid-3 .gdlr-core-product-thumbnail-info>a{float:none;width:auto;height:auto;padding:0;margin-top:-38px;text-transform:none;letter-spacing:0px;font-size:19px;font-weight:700;position:absolute;left:0;right:0;top:50%;bottom:auto;color:#0c0c0c;background:0 0}.gdlr-core-product-item .gdlr-core-product-grid-3 .gdlr-core-product-thumbnail-info .icon_cart_alt:before{content:"\e013"}.gdlr-core-product-item .gdlr-core-product-grid-3 .gdlr-core-product-thumbnail-info i{font-size:34px;font-weight:400;line-height:34px;display:block;margin-bottom:23px;margin-right:0}.gdlr-core-product-item .gdlr-core-product-grid-3 .gdlr-core-product-thumbnail-info>a.added_to_cart:before{font-size:34px;font-weight:400;line-height:34px;display:block;margin-bottom:25px;margin-right:0}.gdlr-core-product-grid-4{margin-bottom:40px}.gdlr-core-product-grid-4 .gdlr-core-product-title{display:inline-block;margin-bottom:0;padding-bottom:2px;border-bottom-width:2px;border-bottom-style:solid;border-color:transparent;transition:border-color .3s;-moz-transition:border-color .3s;-o-transition:border-color .3s;-webkit-transition:border-color .3s}.gdlr-core-product-item .gdlr-core-product-grid-4 .gdlr-core-product-thumbnail{margin-bottom:20px}.gdlr-core-product-item .gdlr-core-product-grid-4 .gdlr-core-product-grid-content{text-align:center}.gdlr-core-product-item.woocommerce .star-rating{float:right;overflow:hidden;position:relative;height:1em;line-height:1;font-size:1em;width:5.4em;font-family:star}.gdlr-core-product-item.woocommerce .star-rating:before{content:"\73\73\73\73\73";color:#d3ced2;float:left;top:0;left:0;position:absolute}.gdlr-core-product-item.woocommerce .star-rating span{overflow:hidden;float:left;top:0;left:0;position:absolute;padding-top:1.5em}.gdlr-core-product-item.woocommerce .star-rating span:before{content:"\53\53\53\53\53";top:0;position:absolute;left:0}.gdlr-core-body .gdlr-core-course-form input,.gdlr-core-course-form .gdlr-core-course-form-combobox{background:#3b4b6b}.gdlr-core-body .gdlr-core-course-form input,.gdlr-core-course-form .gdlr-core-course-form-combobox select,.gdlr-core-course-form .gdlr-core-course-form-combobox:after{color:#b1c0e0}.gdlr-core-body .gdlr-core-course-form input[type=submit]{background:#50bd77}.gdlr-core-course-form input::-webkit-input-placeholder{color:#b1c0e0}.gdlr-core-course-form input::-moz-placeholder{color:#b1c0e0}.gdlr-core-course-form input:-ms-input-placeholder{color:#b1c0e0}.gdlr-core-course-form input:-moz-placeholder{color:#b1c0e0}.gdlr-core-course-form input{font-size:14px;padding:18px 22px;width:100%;border:0;line-height:1.7;border-radius:3px;-moz-border-radius:3px;-webkit-border-radius:3px}.gdlr-core-course-form .gdlr-core-course-form-combobox{position:relative;border-radius:3px;-moz-border-radius:3px;-webkit-border-radius:3px}.gdlr-core-course-form .gdlr-core-course-form-combobox:after{font-family:fontAwesome;content:"\f107";font-size:20px;line-height:20px;position:absolute;right:16px;top:50%;margin-top:-10px;pointer-events:none}.gdlr-core-course-form .gdlr-core-course-form-combobox select{font-size:14px;padding:18px 22px;width:100%;border:0;height:auto;line-height:1.7;background:0 0}.gdlr-core-course-form .gdlr-core-course-form-combobox select,.gdlr-core-course-form .gdlr-core-course-form-combobox select:focus{outline:none;box-shadow:none;-moz-box-shadow:none;-webkit-box-shadow:none;-webkit-appearance:none;-moz-appearance:none;appearance:none}.gdlr-core-course-form input[type=submit]{font-size:15px;color:#fff;letter-spacing:0px;width:100%}.gdlr-core-course-form input[type=submit].gdlr-core-auto-size{width:auto}.gdlr-core-course-search-item .gdlr-core-search-frame{padding:40px 35px;background:#f3f3f3;background-size:cover;background-position:center;border-radius:3px;-moz-border-radius:3px;-webkit-border-radius:3px}.gdlr-core-course-search-item .gdlr-core-course-search-item-title{font-size:19px;margin-bottom:35px}.gdlr-core-course-search-item .gdlr-core-course-form{margin-left:-7px;margin-right:-7px}.gdlr-core-course-search-item .gdlr-core-course-column{padding-left:7px;padding-right:7px}.gdlr-core-course-search-item .gdlr-core-course-search-field{margin-bottom:14px}.gdlr-core-course-search-item .gdlr-core-course-form-submit{padding-top:8px}.gdlr-core-course-search-page-content-wrap{float:right;margin-bottom:50px}.gdlr-core-course-search-page{padding-top:60px;padding-bottom:40px}.gdlr-core-course-archive-page-content-wrap{float:right}.gdlr-core-course-archive-page{padding-top:60px;padding-bottom:40px;margin-bottom:50px}@media only screen and (max-width:999px){.gdlr-core-hide-in-desktop{display:block}.gdlr-core-hide-in-tablet,.gdlr-core-hide-in-tablet-mobile{display:none}.gdlr-core-tablet-column-60{width:100%}.gdlr-core-flexslider-nav,.gdlr-core-flexslider .flex-direction-nav,.gdlr-core-flexslider-custom-nav{display:none}.gdlr-core-flexslider[data-nav=navigation-bottom] .flex-direction-nav{display:block}}@media only screen and (max-width:767px){.gdlr-core-hide-in-desktop-tablet{display:block}.gdlr-core-hide-in-mobile,.gdlr-core-hide-in-tablet-mobile{display:none}.gdlr-core-hide-in-tablet{display:block}body .gdlr-core-container{max-width:500px;padding-left:15px;padding-right:15px}body .gdlr-core-container-custom{max-width:500px !important;padding-left:15px;padding-right:15px}.gdlr-core-pbf-wrapper{padding-left:0 !important;padding-right:0 !important}.gdlr-core-pbf-wrapper-full{max-width:500px;padding-left:15px;padding-right:15px}.gdlr-core-pbf-column-content-margin{padding-left:0 !important;padding-right:0 !important;margin-left:0 !important;margin-right:0 !important}.gdlr-core-pbf-wrapper-full-no-space{max-width:500px}.gdlr-core-pbf-wrapper-full-no-space .gdlr-core-pbf-column-content-margin{padding-left:30px !important;padding-right:30px !important}.gdlr-core-pbf-background-frame{display:none}.gdlr-core-pbf-background{background-attachment:inherit !important}.gdlr-core-pbf-sidebar-wrapper{margin:0 !important}.gdlr-core-column-extend-left>.gdlr-core-pbf-background-wrap{margin-left:-30px;margin-right:-30px}.gdlr-core-column-extend-right>.gdlr-core-pbf-background-wrap{margin-left:-30px;margin-right:-30px}.gdlr-core-column-10,.gdlr-core-column-12,.gdlr-core-column-15,.gdlr-core-column-20,.gdlr-core-column-24,.gdlr-core-column-30,.gdlr-core-column-36,.gdlr-core-column-40,.gdlr-core-column-45,.gdlr-core-column-48,.gdlr-core-column-50,.gdlr-core-column-60{width:100%}.gdlr-core-pbf-column-content{min-height:0px}.gdlr-core-pbf-sidebar-content,.gdlr-core-pbf-sidebar-right,.gdlr-core-pbf-sidebar-left{height:auto !important;padding-left:0 !important;padding-right:0 !important}.gdlr-core-audio{padding:13px 3px 7px}.gdlr-core-call-to-action-item.gdlr-core-style-left-align-right-button .gdlr-core-call-to-action-item-inner{padding-right:0}.gdlr-core-call-to-action-item.gdlr-core-style-left-align-right-button .gdlr-core-call-to-action-item-button{position:static;margin-top:45px}.gdlr-core-call-to-action-item.gdlr-core-style-right-align-left-button .gdlr-core-call-to-action-item-inner{padding-left:0}.gdlr-core-call-to-action-item.gdlr-core-style-right-align-left-button .gdlr-core-call-to-action-item-button{position:static;margin-top:45px}.gdlr-core-block-item-title-wrap.gdlr-core-left-align .gdlr-core-block-item-title{display:block}.gdlr-core-block-item-title-wrap.gdlr-core-left-align .gdlr-core-separator{display:none}.gdlr-core-block-item-title-wrap .gdlr-core-block-item-read-more{margin-top:14px;display:inline-block}.gdlr-core-pbf-wrapper-full-no-space .gdlr-core-block-item-title-wrap{margin-left:0;margin-right:0}.gdlr-core-pbf-wrapper-full-no-space .gdlr-core-pagination{padding-left:0;padding-right:0}.gdlr-core-social-share-left-text .gdlr-core-social-share-count{display:block;margin-bottom:10px}.gdlr-core-social-share-left-text .gdlr-core-divider{display:none}.gdlr-core-social-share-left-text{text-align:center}.gdlr-core-social-share-right-text .gdlr-core-social-share-count{display:block;margin-top:10px}.gdlr-core-social-share-right-text .gdlr-core-divider{display:none}.gdlr-core-social-share-right-text{text-align:center}.gdlr-core-blog-date-wrapper{display:none}.gdlr-core-blog-medium,.gdlr-core-blog-medium>div,.gdlr-core-blog-medium>div.clearfix{display:block}.gdlr-core-blog-left-thumbnail .gdlr-core-blog-thumbnail-wrap{width:auto;padding-right:0;margin-bottom:25px}.gdlr-core-blog-right-thumbnail .gdlr-core-blog-thumbnail-wrap{width:auto;padding-left:0;margin-bottom:25px}.gdlr-core-blog-left-thumbnail.gdlr-core-large .gdlr-core-blog-thumbnail-wrap,.gdlr-core-blog-right-thumbnail.gdlr-core-large .gdlr-core-blog-thumbnail-wrap{width:100%}.gdlr-core-blog-medium.gdlr-core-blog-right-thumbnail{display:flex;flex-direction:column;width:100%}.gdlr-core-blog-medium.gdlr-core-blog-right-thumbnail .gdlr-core-blog-thumbnail-wrap{order:1;width:100%}.gdlr-core-blog-medium.gdlr-core-blog-right-thumbnail .gdlr-core-blog-medium-content-wrapper{order:2;width:100%}.gdlr-core-portfolio-medium{display:flex;flex-flow:column}.gdlr-core-portfolio-medium .gdlr-core-portfolio-thumbnail-wrap{order:1;-ms-order:1}.gdlr-core-portfolio-medium .gdlr-core-portfolio-content-wrap{order:2;-ms-order:1}.gdlr-core-portfolio-medium.gdlr-core-size-large .gdlr-core-portfolio-thumbnail-wrap,.gdlr-core-portfolio-medium.gdlr-core-size-small .gdlr-core-portfolio-thumbnail-wrap{display:block;width:auto;margin-bottom:35px}.gdlr-core-portfolio-medium.gdlr-core-style-left .gdlr-core-portfolio-content-wrap{padding-left:0;display:block}.gdlr-core-portfolio-medium-feature{margin-right:0;margin-left:0;padding:0}.gdlr-core-portfolio-medium-feature .gdlr-core-portfolio-content-wrap{display:block;padding-top:30px;padding-bottom:30px;width:100%;border-radius:0;-moz-border-radius:0px;-webkit-border-radius:0px}.gdlr-core-portfolio-medium-feature .gdlr-core-item-list-inner{display:block}.gdlr-core-portfolio-medium-feature .gdlr-core-portfolio-thumbnail-wrap{display:block}.gdlr-core-portfolio-medium-feature .gdlr-core-portfolio-thumbnail{margin-top:0;margin-bottom:0}.gdlr-core-portfolio-medium-feature:hover .gdlr-core-portfolio-thumbnail{margin-top:0;margin-bottom:0}.gdlr-core-tab-item .gdlr-core-tab-item-content{padding:35px 0 0}.gdlr-core-tab-style1-vertical.gdlr-core-left-align .gdlr-core-tab-item-title-wrap{float:none;border-right:0;max-width:none}.gdlr-core-tab-style1-vertical.gdlr-core-left-align .gdlr-core-tab-item-title{float:left;height:52px;padding-left:25px;padding-right:25px;border-top-width:1px}.gdlr-core-tab-style1-vertical.gdlr-core-left-align .gdlr-core-tab-item-title.gdlr-core-active{padding-right:25px}.gdlr-core-tab-style1-vertical.gdlr-core-left-align .gdlr-core-tab-item-title:last-child{border-right-width:1px}.gdlr-core-tab-style1-vertical.gdlr-core-left-align .gdlr-core-tab-item-content-wrap{border:none}.gdlr-core-tab-style1-vertical.gdlr-core-right-align .gdlr-core-tab-item-title-wrap{float:none;border-left:0;max-width:none}.gdlr-core-tab-style1-vertical.gdlr-core-right-align .gdlr-core-tab-item-title{float:right;height:52px;padding-left:25px;padding-right:25px;border-top-width:1px}.gdlr-core-tab-style1-vertical.gdlr-core-right-align .gdlr-core-tab-item-title.gdlr-core-active{padding-right:25px}.gdlr-core-tab-style1-vertical.gdlr-core-right-align .gdlr-core-tab-item-title:last-child{border-left-width:1px}.gdlr-core-tab-style1-vertical.gdlr-core-right-align .gdlr-core-tab-item-content-wrap{border:none}.gdlr-core-tab-style2-vertical.gdlr-core-left-align .gdlr-core-tab-item-title-wrap{float:none;margin-right:0;border:none;max-width:none}.gdlr-core-tab-style2-vertical.gdlr-core-left-align .gdlr-core-tab-item-title-line{display:none}.gdlr-core-tab-style2-vertical.gdlr-core-left-align .gdlr-core-tab-item-title{padding:12px 20px 0 0;float:left}.gdlr-core-tab-style2-vertical.gdlr-core-left-align .gdlr-core-tab-item-content-wrap{border:none}.gdlr-core-tab-style2-vertical.gdlr-core-right-align .gdlr-core-tab-item-title-wrap{float:none;margin-left:0;border:none;max-width:none}.gdlr-core-tab-style2-vertical.gdlr-core-right-align .gdlr-core-tab-item-title-line{display:none}.gdlr-core-tab-style2-vertical.gdlr-core-right-align .gdlr-core-tab-item-title{padding:12px 0 0 20px;float:right}.gdlr-core-tab-style2-vertical.gdlr-core-right-align .gdlr-core-tab-item-content-wrap{border:none}.gdlr-core-gallery-item-style-scroll .gdlr-core-media-image{max-height:200px}.gdlr-core-gallery-with-thumbnail-wrap.gdlr-core-inside-slider .gdlr-core-image-overlay-content{bottom:35px}.gdlr-core-gallery-with-thumbnail-wrap.gdlr-core-inside-slider .gdlr-core-sly-slider{display:none}.gdlr-core-price-table-item .gdlr-core-price-table{margin-top:0;margin-bottom:30px}.gdlr-core-price-table-item .gdlr-core-price-table-column:last-child .gdlr-core-price-table{margin-bottom:0}.gdlr-core-title-item.gdlr-core-left-align .gdlr-core-title-item-link{position:static;margin-top:12px}.gdlr-core-title-item-caption-right .gdlr-core-title-item-title-wrap{float:none;margin-bottom:13px;margin-right:0;width:auto !important}.gdlr-core-newsletter-item.gdlr-core-style-round .gdlr-core-newsletter-email{width:100%;float:none}.gdlr-core-newsletter-item.gdlr-core-style-round .gdlr-core-newsletter-submit{width:100%;float:none;margin-top:17px}.gdlr-core-newsletter-item.gdlr-core-style-rectangle .gdlr-core-newsletter-email{float:none;width:100%;margin-bottom:10px}.gdlr-core-timeline-item .gdlr-core-timeline-item-bullet{display:none}.gdlr-core-timeline-item .gdlr-core-timeline-item-date{width:auto !important;padding-right:0;float:none;text-align:left}.gdlr-core-roadmap-item{margin-right:-20px;margin-left:-20px}.gdlr-core-roadmap-item .gdlr-core-roadmap-item-head-content{margin-right:20px}.gdlr-core-roadmap-item .gdlr-core-roadmap-item-head-count{display:none}.gdlr-core-roadmap-item .gdlr-core-roadmap-item-head-divider{display:none}.gdlr-core-roadmap-item .gdlr-core-roadmap-item-head-title{font-size:11px;text-transform:none;letter-spacing:0}.gdlr-core-roadmap-item .gdlr-core-roadmap-item-head-caption{font-size:11px}.gdlr-core-roadmap-item .gdlr-core-roadmap-item-head-wrap{width:37%}.gdlr-core-roadmap-item .gdlr-core-roadmap-item-content-area{margin-left:0}.gdlr-core-roadmap-item .gdlr-core-roadmap-item-head{padding-bottom:16px}.gdlr-core-roadmap-item .gdlr-core-roadmap-item-content{font-size:15px}.gdlr-core-roadmap-item .gdlr-core-roadmap-item-content-title{font-size:15px;margin-bottom:29px}.gdlr-core-personnel-style-medium .gdlr-core-personnel-list-image{float:none;margin-right:0;max-width:100%}.gdlr-core-instagram-widget>div{float:left;width:auto;max-width:120px;clear:none}.gdlr-core-tab-feature-item .gdlr-core-tab-feature-size-2,.gdlr-core-tab-feature-item .gdlr-core-tab-feature-size-3,.gdlr-core-tab-feature-item .gdlr-core-tab-feature-size-4{float:none;width:auto;padding:20px 0}.gdlr-core-tab-feature-item .gdlr-core-tab-feature-content-wrap{padding:40px 30px}.gdlr-core-tab-feature-item .gdlr-core-tab-feature-content-left{float:none;width:auto;margin-bottom:30px}.gdlr-core-tab-feature-item .gdlr-core-tab-feature-title-image{display:none}.gdlr-core-tab-feature-item .gdlr-core-tab-feature-button{margin-bottom:15px}.gdlr-core-tab-featurev-item .gdlr-core-tab-featurev-title-wrap{padding-left:0}.gdlr-core-tab-featurev-item .gdlr-core-tab-featurev-title-item-wrap{width:auto;float:none}.gdlr-core-tab-featurev-item .gdlr-core-tab-featurev-title-item-title-wrap{padding-top:30px;padding-left:0;text-align:center}.gdlr-core-tab-featurev-item .gdlr-core-tab-featurev-title-divider{display:none}.gdlr-core-tab-featurev-item .gdlr-core-tab-featurev-content-wrap{padding:50px 30px}.gdlr-core-filterer-wrap{margin-top:0 !important}.gdlr-core-filterer-wrap.gdlr-core-right-align{text-align:center}.gdlr-core-filterer-wrap .gdlr-core-filterer-slide-bar{display:none !important}.gdlr-core-price-list-item .gdlr-core-price-list-divider{display:none}}@media only screen and (max-width:419px){.gdlr-core-alert-box-item .gdlr-core-alert-box-item-inner{padding:25px}.gdlr-core-blockquote-item.gdlr-core-small-size.gdlr-core-left-align .gdlr-core-blockquote-item-quote{font-size:60px;margin-right:20px}.gdlr-core-blockquote-item.gdlr-core-small-size.gdlr-core-right-align .gdlr-core-blockquote-item-quote{font-size:60px;margin-left:20px}.gdlr-core-blockquote-item.gdlr-core-medium-size.gdlr-core-left-align .gdlr-core-blockquote-item-quote{margin-right:20px;font-size:80px}.gdlr-core-blockquote-item.gdlr-core-medium-size.gdlr-core-right-align .gdlr-core-blockquote-item-quote{font-size:80px;margin-left:20px}.gdlr-core-blockquote-item.gdlr-core-large-size.gdlr-core-left-align .gdlr-core-blockquote-item-quote{font-size:90px;margin-right:20px}.gdlr-core-blockquote-item.gdlr-core-large-size.gdlr-core-right-align .gdlr-core-blockquote-item-quote{font-size:90px;margin-left:20px}}body.ilightbox-noscroll{overflow:auto}.gdlr-core-privacy-box-wrap{color:#a3a3a3;background:#1d1d1d}.gdlr-core-body .gdlr-core-privacy-box-wrap .gdlr-core-privacy-box-button{color:#fff}.gdlr-core-body .gdlr-core-privacy-box-wrap .gdlr-core-privacy-box-button{background:#1a49a8}.gdlr-core-privacy-box-wrap .gdlr-core-privacy-box-lb,.gdlr-core-privacy-box-wrap .gdlr-core-privacy-box-lb:hover{color:#fff}.gdlr-core-privacy-box-wrap{font-size:14px;z-index:99}.gdlr-core-privacy-box-wrap .gdlr-core-privacy-box-button{font-weight:700;padding:11px 28px;display:inline-block;vertical-align:middle;text-transform:none;border-radius:22px;-webkit-border-radius:22px;-moz-border-radius:22px}.gdlr-core-privacy-box-wrap .gdlr-core-privacy-box-action .gdlr-core-privacy-box-lb{margin-left:20px}.gdlr-core-privacy-box-wrap.gdlr-core-pos-top-bar{padding:20px 35px}.gdlr-core-privacy-box-wrap.gdlr-core-pos-top-bar .gdlr-core-privacy-box-text{float:left;margin-top:10px;margin-bottom:12px}.gdlr-core-privacy-box-wrap.gdlr-core-pos-top-bar .gdlr-core-privacy-box-action{float:right}.gdlr-core-privacy-box-wrap.gdlr-core-pos-bottom-bar{position:fixed;bottom:0;left:0;right:0;padding:20px 35px}.gdlr-core-privacy-box-wrap.gdlr-core-pos-bottom-bar .gdlr-core-privacy-box-text{float:left;margin-top:10px;margin-bottom:12px}.gdlr-core-privacy-box-wrap.gdlr-core-pos-bottom-bar .gdlr-core-privacy-box-action{float:right}.gdlr-core-privacy-box-wrap.gdlr-core-pos-bottom-left{position:fixed;bottom:35px;left:35px;max-width:425px;padding:30px 35px}.gdlr-core-privacy-box-wrap.gdlr-core-pos-bottom-left .gdlr-core-privacy-box-text{margin-bottom:20px}.gdlr-core-privacy-box-wrap.gdlr-core-pos-bottom-right{position:fixed;bottom:35px;right:35px;max-width:425px;padding:30px 35px}.gdlr-core-privacy-box-wrap.gdlr-core-pos-bottom-right .gdlr-core-privacy-box-text{margin-bottom:20px}.gdlr-core-lightbox-wrapper{display:none;position:fixed;top:0;right:0;bottom:0;left:0;z-index:99999;background:#000;background:rgba(0,0,0,.7)}.gdlr-core-lightbox-wrapper .gdlr-core-lightbox-row{display:table;width:100%;height:100%}.gdlr-core-lightbox-wrapper .gdlr-core-lightbox-cell{display:table-cell;vertical-align:middle;padding:30px}.gdlr-core-lightbox-wrapper .gdlr-core-lightbox-content{background:#fff;color:#9b9b9b;margin:30px auto;max-width:970px;position:relative;max-height:calc(100% - 60px);overflow:auto}.gdlr-core-lightbox-wrapper .gdlr-core-lightbox-form-close{position:absolute;right:0;top:0;width:50px;height:50px;background:#efefef;padding:25px 15px;cursor:pointer}.gdlr-core-lightbox-wrapper .gdlr-core-lightbox-form-close:before{content:" ";display:block;border-bottom-width:1px;border-bottom-style:solid;width:20px;border-color:#444;transform:rotate(45deg);-moz-transform:rotate(45deg);-webkit-transform:rotate(45deg)}.gdlr-core-lightbox-wrapper .gdlr-core-lightbox-form-close:after{content:" ";display:block;border-bottom-width:1px;border-bottom-style:solid;width:20px;border-color:#444;margin-top:-1px;transform:rotate(-45deg);-moz-transform:rotate(-45deg);-webkit-transform:rotate(-45deg)}.gdlr-core-gdpr-form-left .gdlr-core-gdlr-form-nav li{color:#8c8c8c}.gdlr-core-gdpr-form-left .gdlr-core-gdlr-form-nav li.gdlr-core-active{color:#000}.gdlr-core-gdpr-form-left .gdlr-core-gdlr-form-nav li:before{content:"\f178";font-family:FontAwesome;display:inline-block;width:0;color:transparent;transition:width .3s,color .3s;-moz-transition:width .3s,color .3s;-o-transition:width .3s,color .3s;-webkit-transition:width .3s,color .3s}.gdlr-core-gdpr-form-left .gdlr-core-gdlr-form-nav li:hover:before{width:26px;color:#8c8c8c}.gdlr-core-gdpr-form-left .gdlr-core-gdlr-form-nav li.gdlr-core-active:before{width:26px;color:#000}.gdlr-core-body .gdlr-core-gdpr-form-submit input[type=submit]{background:#1a49a8}.gdlr-core-gdpr-form-checkbox-appearance{background:#dcdcdc}.gdlr-core-gdpr-form-checkbox-appearance .gdlr-core-gdpr-form-checkbox-button{background:#828282}.gdlr-core-gdpr-form-checkbox-text{color:#bbb}.gdlr-core-gdpr-form-checkbox:checked+.gdlr-core-gdpr-form-checkbox-appearance .gdlr-core-gdpr-form-checkbox-button{background-color:#1a49a8}.gdlr-core-gdpr-form-checkbox:checked+.gdlr-core-gdpr-form-checkbox-appearance+.gdlr-core-gdpr-form-checkbox-text,.gdlr-core-gdpr-form-checkbox-required+.gdlr-core-gdpr-form-checkbox-appearance+.gdlr-core-gdpr-form-checkbox-text{color:#1a49a8}#gdlr-core-gdpr-form{overflow:hidden}.gdlr-core-gdpr-form-left{float:left;padding-top:60px;padding-left:40px;border-right-width:1px;border-right-style:solid;border-color:#e6e6e6;padding-bottom:1059px;margin-bottom:-999px}.gdlr-core-gdpr-form-left .gdlr-core-gdlr-form-left-title{font-size:26px;font-weight:800;margin-bottom:25px;color:#383838}.gdlr-core-gdpr-form-left .gdlr-core-gdlr-form-nav{margin-left:0;list-style:none;width:235px}.gdlr-core-gdpr-form-left .gdlr-core-gdlr-form-nav li{padding-bottom:12px;padding-right:20px;margin-bottom:12px;font-size:15px;font-weight:700;cursor:pointer;border-bottom-width:1px;border-bottom-style:solid;border-color:#e6e6e6;transition:color .2s;-webkit-transition:color .2s;-moz-transition:color .2s;-o-transition:color .2s}.gdlr-core-gdpr-form-right{overflow:hidden;padding-left:50px;padding-top:60px;padding-right:30px}.gdlr-core-gdpr-form-right .gdlr-core-gdpr-form-title{font-size:22px;font-weight:700;margin-bottom:25px;color:#383838}.gdlr-core-gdpr-form-right .gdlr-core-gdpr-form-content-wrap{display:none}.gdlr-core-gdpr-form-right .gdlr-core-gdpr-form-content-wrap.gdlr-core-active{display:block}.gdlr-core-gdpr-form-right .gdlr-core-gdpr-form-content{margin-bottom:30px}.gdlr-core-gdpr-form-right .gdlr-core-gdpr-form-submit{margin-top:60px;margin-bottom:35px;text-align:right}.gdlr-core-gdpr-form-submit input[type=submit]{font-size:14px;text-transform:none;font-weight:600;padding:15px 28px 17px;letter-spacing:0px;border-radius:25px;-moz-border-radius:25px;-webkit-border-radius:25px}.gdlr-core-gdpr-form-checkbox-item label{display:inline-block}.gdlr-core-gdpr-form-checkbox-item input{display:none}.gdlr-core-gdpr-form-checkbox-appearance{display:inline-block;vertical-align:middle;height:28px;width:50px;overflow:hidden;border-radius:14px;-moz-border-radius:14px;-webkit-border-radius:14px;cursor:pointer}.gdlr-core-gdpr-form-checkbox-appearance .gdlr-core-gdpr-form-checkbox-button{height:22px;width:22px;margin:3px;border-radius:12px;-moz-border-radius:12px;-webkit-border-radius:12px;transition:margin-left .2s,background-color .2s;-webkit-transition:margin-left .2s,background-color .2s;-moz-transition:margin-left .2s,background-color .2s;-o-transition:margin-left .2s,background-color .2s}.gdlr-core-gdpr-form-checkbox-text{display:inline-block;margin-left:17px;font-size:14px;text-transform:uppercase;font-weight:700;transition:color .2s;-webkit-transition:color .2s;-moz-transition:color .2s;-o-transition:color .2s}.gdlr-core-gdpr-form-checkbox-text .gdlr-core-enable{display:none}.gdlr-core-gdpr-form-checkbox-text .gdlr-core-enable-required{display:none}.gdlr-core-gdpr-form-checkbox-text .gdlr-core-disable{display:inline}.gdlr-core-gdpr-form-checkbox:checked+.gdlr-core-gdpr-form-checkbox-appearance .gdlr-core-gdpr-form-checkbox-button,.gdlr-core-gdpr-form-checkbox-required+.gdlr-core-gdpr-form-checkbox-appearance .gdlr-core-gdpr-form-checkbox-button{margin-left:25px}.gdlr-core-gdpr-form-checkbox:checked+.gdlr-core-gdpr-form-checkbox-appearance+.gdlr-core-gdpr-form-checkbox-text .gdlr-core-enable{display:inline}.gdlr-core-gdpr-form-checkbox:checked+.gdlr-core-gdpr-form-checkbox-appearance+.gdlr-core-gdpr-form-checkbox-text .gdlr-core-disable{display:none}.gdlr-core-gdpr-form-checkbox-required+.gdlr-core-gdpr-form-checkbox-appearance+.gdlr-core-gdpr-form-checkbox-text .gdlr-core-enable-required{display:inline}.gdlr-core-gdpr-form-checkbox-required+.gdlr-core-gdpr-form-checkbox-appearance+.gdlr-core-gdpr-form-checkbox-text .gdlr-core-disable{display:none}.gdlr-core-pb-privacy-box-content-wrap .gdlr-core-pb-privacy-box-content{color:#c4c4c4}.gdlr-core-pb-privacy-box-content-wrap .gdlr-core-pb-privacy-box-content a,.gdlr-core-pb-privacy-box-content-wrap .gdlr-core-pb-privacy-box-content a:hover{color:#fff}.gdlr-core-pb-privacy-box-content-wrap .gdlr-core-pb-privacy-box-title{color:#fff}.gdlr-core-pb-privacy-box-wrap{position:relative}.gdlr-core-pb-privacy-box-wrap img{display:block}.gdlr-core-pb-privacy-box-overlay{position:absolute;left:0;top:0;right:0;bottom:0;background:#000;opacity:.65}.gdlr-core-pb-privacy-box-content-wrap{position:absolute;top:0;right:0;bottom:0;left:0}.gdlr-core-pb-privacy-box-content-table{display:table;width:100%;height:100%;max-width:330px;margin:0 auto}.gdlr-core-pb-privacy-box-content-cell{display:table-cell;vertical-align:middle;text-align:center}.gdlr-core-pb-privacy-box-content-wrap .gdlr-core-pb-privacy-box-title{font-weight:600}.gdlr-core-pb-privacy-box-wrap.gdlr-core-type-pb-item .gdlr-core-pb-privacy-box-title{font-size:17px}.gdlr-core-pb-privacy-box-wrap.gdlr-core-type-pb-item .gdlr-core-pb-privacy-box-content{font-size:14px}.gdlr-core-pb-privacy-box-wrap.gdlr-core-type-pb-wrapper{height:600px;background-size:cover;background-image:url(https://cdn.shortpixel.ai/client/q_glossy,ret_img/https://jaasfoundation.org/wp-content/plugins/goodlayers-core/include/css/../images/content-blocked.jpg)}.gdlr-core-pb-privacy-box-wrap.gdlr-core-type-pb-wrapper .gdlr-core-pb-privacy-box-title{font-size:18px}.gdlr-core-pb-privacy-box-wrap.gdlr-core-type-pb-wrapper .gdlr-core-pb-privacy-box-content{font-size:15px}.gdlr-core-pb-privacy-box-wrap.gdlr-core-type-pb-column{min-height:600px;background-size:cover;background-image:url(https://cdn.shortpixel.ai/client/q_glossy,ret_img/https://jaasfoundation.org/wp-content/plugins/goodlayers-core/include/css/../images/content-blocked.jpg)}.gdlr-core-pb-privacy-box-wrap.gdlr-core-type-pb-column .gdlr-core-pb-privacy-box-title{font-size:14px}.gdlr-core-pb-privacy-box-wrap.gdlr-core-type-pb-column .gdlr-core-pb-privacy-box-content{font-size:13px}@media only screen and (max-width:767px){.gdlr-core-pb-privacy-box-wrap.gdlr-core-type-pb-wrapper{height:400px}.gdlr-core-gdpr-form-left{padding:30px;margin-bottom:0;border-right:0;float:none;text-align:center}.gdlr-core-gdpr-form-left .gdlr-core-gdlr-form-nav{margin:0 auto}.gdlr-core-gdpr-form-right{padding:0 30px;text-align:center}}.gdlr-core-widget-list-shortcode{background-color:#f5f5f5;color:#949494}.gdlr-core-widget-list-shortcode ul{list-style:none;margin-left:0}.gdlr-core-widget-list-shortcode ul li{border-top-width:1px;border-top-style:solid;padding:13px 27px;border-color:#e1e1e1}.gdlr-core-widget-list-shortcode ul li:first-child{border-top:none}.gdlr-core-widget-list-shortcode .gdlr-core-widget-list-shortcode-title{font-size:14px;font-weight:600;padding:35px 27px 0;margin-bottom:13px;color:#252525}.gdlr-core-widget-box-shortcode{font-size:13px;padding:40px 35px 10px;position:relative;background-size:cover;background-position:center}.gdlr-core-widget-box-shortcode .gdlr-core-widget-box-shortcode-title{font-size:21px}.gdlr-core-widget-box-shortcode .gdlr-core-widget-box-shortcode-icon{font-size:21px;color:#4d96e9;margin-right:20px;float:left}.gdlr-core-widget-box-shortcode .gdlr-core-widget-box-shortcode-content{overflow:hidden}.gdlr-core-widget-box-shortcode .gdlr-core-widget-box-shortcode-link{position:absolute;top:0;right:0;bottom:0;left:0}.gdlr-core-revolution-slider-item{z-index:0;position:relative}.wpcf7-form-control-wrap{display:block}.wpcf7-form-control-wrap .wpcf7-form-indicator{position:absolute;right:20px;top:50%;transform:translateY(-50%);-webkit-transform:translateY(-50%)}.gdlr-core-page-builder-body .wpgmp_map_parent{margin-bottom:0}.lg-outer{direction:ltr} .rs-p-wp-fix{display:none !important;margin:0 !important;height:0 !important}.wp-block-themepunch-revslider{position:relative}#debungcontrolls{z-index:100000;position:fixed;bottom:0;width:100%;height:auto;background:rgba(0,0,0,.6);padding:10px;box-sizing:border-box}rs-debug{z-index:100000;position:fixed;top:0;width:300px;height:300px;background:rgba(0,0,0,.6);padding:10px;box-sizing:border-box;color:#fff;font-size:10px;line-height:13px;overflow:scroll}rs-modal{position:fixed !important;z-index:9999999 !important;pointer-events:none !important}rs-modal.rs-modal-auto{top:auto;bottom:auto;left:auto;right:auto}rs-modal.rs-modal-fullwidth,rs-modal.rs-modal-fullscreen{top:0;left:0;width:100%;height:100%}rs-modal rs-fullwidth-wrap{position:absolute;top:0;left:0;height:100%}rs-module-wrap.rs-modal{display:none;max-height:100% !important;overflow:auto !important;pointer-events:auto !important}rs-module-wrap.hideallscrollbars.rs-modal{overflow:hidden !important;max-width:100% !important}rs-modal-cover{width:100%;height:100%;z-index:0;background:0 0;position:absolute;top:0;left:0;cursor:pointer;pointer-events:auto}body>rs-modal-cover{position:fixed;z-index:9999995 !important}rs-sbg-px{pointer-events:none}.rs-forcehidden *{visibility:hidden !important}.rs_splitted_lines{display:block;white-space:nowrap !important}.debugtimeline{width:100%;height:10px;position:relative;display:block;margin-bottom:3px;display:none;white-space:nowrap;box-sizing:border-box}.debugtimeline:hover{height:15px}.the_timeline_tester{background:#e74c3c;position:absolute;top:0;left:0;height:100%;width:0}.rs-go-fullscreen{position:fixed !important;width:100% !important;height:100% !important;top:0 !important;left:0 !important;z-index:9999999 !important;background:#fff}.debugtimeline.tl_slide .the_timeline_tester{background:#f39c12}.debugtimeline.tl_frame .the_timeline_tester{background:#3498db}.debugtimline_txt{color:#fff;font-weight:400;font-size:7px;position:absolute;left:10px;top:0;white-space:nowrap;line-height:10px}.rtl{direction:rtl}@font-face{font-family:'revicons';src:url(//jaasfoundation.org/wp-content/plugins/revslider/public/assets/css/../fonts/revicons/revicons.eot?5510888);src:url(//jaasfoundation.org/wp-content/plugins/revslider/public/assets/css/../fonts/revicons/revicons.eot?5510888#iefix) format('embedded-opentype'),url(//jaasfoundation.org/wp-content/plugins/revslider/public/assets/css/../fonts/revicons/revicons.woff?5510888) format('woff'),url(//jaasfoundation.org/wp-content/plugins/revslider/public/assets/css/../fonts/revicons/revicons.ttf?5510888) format('truetype'),url(//jaasfoundation.org/wp-content/plugins/revslider/public/assets/css/../fonts/revicons/revicons.svg?5510888#revicons) format('svg');font-weight:400;font-style:normal}[class^=revicon-]:before,[class*=" revicon-"]:before{font-family:"revicons";font-style:normal;font-weight:400;speak:none;display:inline-block;text-decoration:inherit;width:1em;margin-right:.2em;text-align:center;font-variant:normal;text-transform:none;line-height:1em;margin-left:.2em}rs-module i[class^=fa-],rs-module i[class*=" fa-"],.rb-modal-wrapper i[class^=fa-],.rb-modal-wrapper i[class*=" fa-"],#waitaminute i[class^=fa-],#waitaminute i[class*=" fa-"],#objectlibrary i[class^=fa-],#objectlibrary i[class*=" fa-"],#rs_overview i[class^=fa-],#rs_overview i[class*=" fa-"],#rs_overview_menu i[class^=fa-],#rs_overview_menu i[class*=" fa-"],#builderView i[class^=fa-],#builderView i[class*=" fa-"]{display:inline-block;font:normal normal normal 14px/1 FontAwesome;font-size:inherit;text-rendering:auto;-webkit-font-smoothing:antialiased;-moz-osx-font-smoothing:grayscale}rs-module [class^=fa-]:before,rs-module [class*=" fa-"]:before,.rb-modal-wrapper [class^=fa-]:before,.rb-modal-wrapper [class*=" fa-"]:before,#rs_overview [class^=fa-]:before,#rs_overview [class*=" fa-"]:before,#objectlibrary [class^=fa-]:before,#objectlibrary [class*=" fa-"]:before,#waitaminute [class^=fa-]:before,#waitaminute [class*=" fa-"]:before,#rs_overview_menu [class^=fa-]:before,#rs_overview_menu [class*=" fa-"]:before,#builderView [class^=fa-]:before,#builderView [class*=" fa-"]:before{font-family:FontAwesome;font-style:normal;font-weight:400;speak:none;display:inline-block;text-decoration:inherit;width:auto;margin-right:0;text-align:center;font-variant:normal;text-transform:none;line-height:inherit;margin-left:0}rs-module .sr-only,#objectlibrary .sr-only,#waitaminute .sr-only,#rs_overview .sr-only,#rs_overview_menu .sr-only,.rb-modal-wrapper .sr-only,#builderView .sr-only{position:absolute;width:1px;height:1px;padding:0;margin:-1px;overflow:hidden;clip:rect(0,0,0,0);border:0}rs-module .sr-only-focusable:active,rs-module .sr-only-focusable:focus,#waitaminute .sr-only-focusable:active,#waitaminute .sr-only-focusable:focus,#objectlibrary .sr-only-focusable:active,#objectlibrary .sr-only-focusable:focus,#rs_overview .sr-only-focusable:active,#rs_overview .sr-only-focusable:focus,#rs_overview_menu .sr-only-focusable:active,#rs_overview_menu .sr-only-focusable:focus,.rb-modal-wrapper .sr-only-focusable:active,.rb-modal-wrapper .sr-only-focusable:focus,#builderView .sr-only-focusable:active,#builderView .sr-only-focusable:focus{position:static;width:auto;height:auto;margin:0;overflow:visible;clip:auto}.revicon-search-1:before{content:'\e802'}.revicon-pencil-1:before{content:'\e831'}.revicon-picture-1:before{content:'\e803'}.revicon-cancel:before{content:'\e80a'}.revicon-info-circled:before{content:'\e80f'}.revicon-trash:before{content:'\e801'}.revicon-left-dir:before{content:'\e817'}.revicon-right-dir:before{content:'\e818'}.revicon-down-open:before{content:'\e83b'}.revicon-left-open:before{content:'\e819'}.revicon-right-open:before{content:'\e81a'}.revicon-angle-left:before{content:'\e820'}.revicon-angle-right:before{content:'\e81d'}.revicon-left-big:before{content:'\e81f'}.revicon-right-big:before{content:'\e81e'}.revicon-magic:before{content:'\e807'}.revicon-picture:before{content:'\e800'}.revicon-export:before{content:'\e80b'}.revicon-cog:before{content:'\e832'}.revicon-login:before{content:'\e833'}.revicon-logout:before{content:'\e834'}.revicon-video:before{content:'\e805'}.revicon-arrow-combo:before{content:'\e827'}.revicon-left-open-1:before{content:'\e82a'}.revicon-right-open-1:before{content:'\e82b'}.revicon-left-open-mini:before{content:'\e822'}.revicon-right-open-mini:before{content:'\e823'}.revicon-left-open-big:before{content:'\e824'}.revicon-right-open-big:before{content:'\e825'}.revicon-left:before{content:'\e836'}.revicon-right:before{content:'\e826'}.revicon-ccw:before{content:'\e808'}.revicon-arrows-ccw:before{content:'\e806'}.revicon-palette:before{content:'\e829'}.revicon-list-add:before{content:'\e80c'}.revicon-doc:before{content:'\e809'}.revicon-left-open-outline:before{content:'\e82e'}.revicon-left-open-2:before{content:'\e82c'}.revicon-right-open-outline:before{content:'\e82f'}.revicon-right-open-2:before{content:'\e82d'}.revicon-equalizer:before{content:'\e83a'}.revicon-layers-alt:before{content:'\e804'}.revicon-popup:before{content:'\e828'}.tp-fullwidth-forcer{z-index:0;pointer-events:none}rs-module-wrap{visibility:hidden}rs-module-wrap,rs-module-wrap *{box-sizing:border-box;-webkit-tap-highlight-color:rgba(0,0,0,0)}rs-module-wrap{position:relative;z-index:1;width:100%;display:block}.rs-fixedscrollon rs-module-wrap{position:fixed !important;top:0 !important;z-index:1000;left:0 !important}.rs-stickyscrollon rs-module-wrap{position:sticky !important;top:0;z-index:1000}.rs-stickyscrollon{overflow:visible !important}rs-fw-forcer{display:block;width:100%;pointer-events:none}rs-module{position:relative;overflow:hidden;display:block}rs-module.disableVerticalScroll{-ms-touch-action:pan-x;touch-action:pan-x}rs-pzimg-wrap,rs-sbg-effectwrap,rs-sbg{display:block;pointer-events:none}rs-sbg-effectwrap{position:absolute;top:0;left:0;width:100%;height:100%}rs-sbg-px,rs-sbg-wrap{position:absolute;top:0;left:0;z-index:0;width:100%;height:100%;display:block}a.rs-layer,a.rs-layer:-webkit-any-link{text-decoration:none}a[x-apple-data-detectors]{color:inherit !important;text-decoration:none !important;font-size:inherit !important;font-family:inherit !important;font-weight:inherit !important;line-height:inherit !important}.entry-content rs-module a,rs-module a{box-shadow:none}.rs-ov-hidden{overflow:hidden !important}.rs-forceoverflow,.rs-forceoverflow rs-module-wrap,.rs-forceoverflow rs-module,.rs-forceoverflow rs-slides,.rs-forceoverflow rs-slide{overflow:visible !important}.tp-simpleresponsive img,rs-module img{max-width:none !important;transition:none;margin:0;padding:0;border:none}rs-module .no-slides-text{font-weight:700;text-align:center;padding-top:80px}rs-slides,rs-slide,rs-slide:before{position:absolute;text-indent:0em;top:0;left:0}rs-slide,rs-slide:before{display:block;visibility:hidden}.rs-layer .rs-untoggled-content{display:block}.rs-layer .rs-toggled-content{display:none}.rs-tc-active.rs-layer .rs-toggled-content{display:block}.rs-tc-active.rs-layer .rs-untoggled-content{display:none}.rs-layer-video{overflow:hidden}rs-module rs-layer,rs-module .rs-layer{opacity:0;position:relative;visibility:hidden;white-space:nowrap;display:block;-webkit-font-smoothing:antialiased !important;-webkit-tap-highlight-color:rgba(0,0,0,0);-moz-osx-font-smoothing:grayscale;z-index:1}rs-layer-wrap,rs-mask,rs-module-wrap,rs-module .rs-layer,rs-module img{-moz-user-select:none;-khtml-user-select:none;-webkit-user-select:none;-o-user-select:none}rs-module rs-mask-wrap .rs-layer,rs-module rs-mask-wrap *:last-child,.wpb_text_column rs-module rs-mask-wrap .rs-layer,.wpb_text_column rs-module rs-mask-wrap *:last-child{margin-bottom:0}.rs-svg svg{width:100%;height:100%;position:relative;vertical-align:top}rs-layer:not(.rs-wtbindex),.rs-layer:not(.rs-wtbindex),rs-alyer *:not(.rs-wtbindex),.rs-layer *:not(.rs-wtbindex){outline:none !important}rs-carousel-wrap{cursor:url(https://jaasfoundation.org/wp-content/plugins/revslider/public/assets/css/openhand.cur),move}rs-carousel-wrap.dragged{cursor:url(https://jaasfoundation.org/wp-content/plugins/revslider/public/assets/css/closedhand.cur),move}rs-carousel-wrap.noswipe{cursor:default}rs-carousel-wrap{position:absolute;overflow:hidden;width:100%;height:100%;top:0;left:0}rs-carousel-space{clear:both;display:block;width:100%;height:0;position:relative}.tp_inner_padding{box-sizing:border-box;max-height:none !important}.rs-layer.rs-selectable{-moz-user-select:all;-khtml-user-select:all;-webkit-user-select:all;-o-user-select:all}rs-px-mask{overflow:hidden;display:block;width:100%;height:100%;position:relative}rs-module embed,rs-module iframe,rs-module object,rs-module audio,rs-module video{max-width:none !important;border:none}rs-bg-elem{position:absolute;top:0;left:0;width:100%;height:100%;z-index:0;display:block;pointer-events:none}.tp-blockmask,.tp-blockmask_in,.tp-blockmask_out{position:absolute;top:0;left:0;width:100%;height:100%;background:#fff;z-index:1000;transform:scaleX(0) scaleY(0)}rs-zone{position:absolute;width:100%;left:0;box-sizing:border-box;min-height:50px;font-size:0px;pointer-events:none}rs-row-wrap,rs-column,rs-cbg-mask-wrap{display:block;visibility:hidden}rs-layer-wrap,rs-parallax-wrap,rs-loop-wrap,rs-mask-wrap{display:block}rs-column-wrap>rs-loop-wrap{z-index:1}rs-layer-wrap,rs-mask-wrap,rs-cbg-mask-wrap{transform-style:flat}.safarifix rs-layer-wrap{perspective:1000000}@-moz-document url-prefix(){rs-layer-wrap,rs-mask-wrap,rs-cbg-mask-wrap{perspective:none}}rs-mask-wrap{overflow:hidden}rs-fullwidth-wrap{position:relative;width:100%;height:auto;display:block;overflow:visible;max-width:none !important}@media screen and (-ms-high-contrast:none){rs-fullwidth-wrap{overflow:hidden}}@supports (-ms-ime-align:auto){rs-fullwidth-wrap{overflow:hidden}}.rev_row_zone_top{top:0}.rev_row_zone_bottom{bottom:0}rs-column-wrap .rs-parallax-wrap{vertical-align:top}.rs-layer img,rs-layer img{vertical-align:top}rs-row,rs-row.rs-layer{display:table;position:relative;width:100% !important;table-layout:fixed;box-sizing:border-box;vertical-align:top;height:auto;font-size:0px}rs-column-wrap{display:table-cell;position:relative;vertical-align:top;height:auto;box-sizing:border-box;font-size:0px}rs-column{box-sizing:border-box;display:block;position:relative;width:100% !important;height:auto !important;white-space:normal !important}rs-cbg-mask-wrap{position:absolute;z-index:0;box-sizing:border-box}rs-column-wrap rs-cbg-mask-wrap{top:0;left:0;bottom:0;right:0}rs-column-bg{position:absolute;z-index:0;box-sizing:border-box;width:100%;height:100%}.rs-pelock *{pointer-events:none !important}rs-column .rs-parallax-wrap,rs-column rs-loop-wrap,rs-column rs-mask-wrap{text-align:inherit}rs-column rs-mask-wrap{display:inline-block}rs-column .rs-parallax-wrap rs-loop-wrap,rs-column .rs-parallax-wrap rs-mask-wrap,rs-column .rs-parallax-wrap{position:relative !important;left:auto !important;top:auto !important;line-height:0}rs-column .rs-parallax-wrap rs-loop-wrap,rs-column .rs-parallax-wrap rs-mask-wrap,rs-column .rs-parallax-wrap,rs-column .rev_layer_in_column{vertical-align:top}.rev_break_columns{display:block !important}.rev_break_columns rs-column-wrap.rs-parallax-wrap{display:block !important;width:100% !important}.rev_break_columns rs-column-wrap.rs-parallax-wrap.rs-layer-hidden,.tp-forcenotvisible,.tp-hide-revslider,rs-row-wrap.rs-layer-hidden,rs-column-wrap.rs-layer-hidden,.rs-layer.rs-layer-hidden,.rs-layer-audio.rs-layer-hidden,.rs-parallax-wrap.rs-layer-hidden{visibility:hidden !important;display:none !important}rs-layer.rs-nointeraction,.rs-layer.rs-nointeraction{pointer-events:none !important}rs-static-layers{position:absolute;z-index:101;top:0;left:0;display:block;width:100%;height:100%;pointer-events:none}rs-static-layers.rs-stl-back{z-index:0}.rs-layer rs-fcr{width:0;height:0;border-left:40px solid transparent;border-right:0 solid transparent;border-top:40px solid #00a8ff;position:absolute;right:100%;top:0}.rs-layer rs-fcrt{width:0;height:0;border-left:40px solid transparent;border-right:0 solid transparent;border-bottom:40px solid #00a8ff;position:absolute;right:100%;top:0}.rs-layer rs-bcr{width:0;height:0;border-left:0 solid transparent;border-right:40px solid transparent;border-bottom:40px solid #00a8ff;position:absolute;left:100%;top:0}.rs-layer rs-bcrt{width:0;height:0;border-left:0 solid transparent;border-right:40px solid transparent;border-top:40px solid #00a8ff;position:absolute;left:100%;top:0}.tp-layer-inner-rotation{position:relative !important}img.tp-slider-alternative-image{width:100%;height:auto}.noFilterClass{filter:none !important}rs-bgvideo{position:absolute;top:0;left:0;width:100%;height:100%;z-index:0;display:block}.rs-layer.coverscreenvideo{width:100%;height:100%;top:0;left:0;position:absolute}.rs-layer.rs-fsv{left:0;top:0;position:absolute;width:100%;height:100%}.rs-layer.rs-fsv audio,.rs-layer.rs-fsv video,.rs-layer.rs-fsv iframe,.rs-layer.rs-fsv iframe audio,.rs-layer.rs-fsv iframe video{width:100%;height:100%;display:none}.fullcoveredvideo audio,.rs-fsv audio .fullcoveredvideo video,.rs-fsv video{background:#000}.fullcoveredvideo rs-poster{background-position:center center;background-size:cover;width:100%;height:100%;top:0;left:0}.videoisplaying .html5vid rs-poster{display:none}.tp-video-play-button{background:#000;background:rgba(0,0,0,.3);border-radius:5px;position:absolute;top:50%;left:50%;color:#fff;z-index:3;margin-top:-25px;margin-left:-25px;line-height:50px !important;text-align:center;cursor:pointer;width:50px;height:50px;box-sizing:border-box;display:inline-block;vertical-align:top;z-index:4;opacity:0;transition:opacity .3s ease-out !important}.rs-audio .tp-video-play-button{display:none !important}.rs-layer .html5vid{width:100% !important;height:100% !important}.tp-video-play-button i{width:50px;height:50px;display:inline-block;text-align:center !important;vertical-align:top;line-height:50px !important;font-size:30px !important}.rs-layer:hover .tp-video-play-button{opacity:1;display:block}.rs-layer .tp-revstop{display:none;width:15px;border-right:5px solid #fff !important;border-left:5px solid #fff !important;transform:translateX(50%) translateY(50%);height:20px;margin-left:11px !important;margin-top:5px !important}.videoisplaying .revicon-right-dir{display:none}.videoisplaying .tp-revstop{display:block}.videoisplaying .tp-video-play-button{display:none}.fullcoveredvideo .tp-video-play-button{display:none !important}.rs-fsv .rs-fsv audio{object-fit:contain !important}.rs-fsv .rs-fsv video{object-fit:contain !important}.rs-layer-video .html5vid.hidefullscreen video::-webkit-media-controls-fullscreen-button{display:none}@supports not (-ms-high-contrast:none){.rs-fsv .fullcoveredvideo audio{object-fit:cover !important}.rs-fsv .fullcoveredvideo video{object-fit:cover !important}}.rs-fullvideo-cover{width:100%;height:100%;top:0;left:0;position:absolute;background:0 0;z-index:5}.rs-nolc .tp-video-play-button,rs-bgvideo video::-webkit-media-controls-start-playback-button,rs-bgvideo video::-webkit-media-controls,rs-bgvideo audio::-webkit-media-controls{display:none !important}.rs-audio .tp-video-controls{opacity:1 !important;visibility:visible !important}rs-module h1.rs-layer,rs-module h2.rs-layer,rs-module h3.rs-layer,rs-module h4.rs-layer,rs-module h5.rs-layer,rs-module h6.rs-layer,rs-module div.rs-layer,rs-module span.rs-layer,rs-module p.rs-layer{margin:0;padding:0;margin-block-start:0;margin-block-end:0;margin-inline-start:0;margin-inline-end:0}rs-module h1.rs-layer:before,rs-module h2.rs-layer:before,rs-module h3.rs-layer:before,rs-module h4.rs-layer:before,rs-module h5.rs-layer:before,rs-module h6.rs-layer:before{content:none}rs-dotted{background-repeat:repeat;width:100%;height:100%;position:absolute;top:0;left:0;z-index:3;display:block;pointer-events:none}rs-sbg-wrap rs-dotted{z-index:31}rs-dotted.twoxtwo{background:url(data:image/png;base64,iVBORw0KGgoAAAANSUhEUgAAAAIAAAACCAQAAADYv8WvAAAADUlEQVR42mNg+M8AAQAIAgEAloXiqwAAAABJRU5ErkJggg==)}rs-dotted.twoxtwowhite{background:url(data:image/png;base64,iVBORw0KGgoAAAANSUhEUgAAAAIAAAACCAQAAADYv8WvAAAADUlEQVR4AWP4/58BAgAQ+QH/eU1QjQAAAABJRU5ErkJggg==)}rs-dotted.threexthree{background:url(data:image/png;base64,iVBORw0KGgoAAAANSUhEUgAAAAMAAAADCAQAAAD8IX00AAAADUlEQVR4AWNg+M+AAQATAgEAtKVJJQAAAABJRU5ErkJggg==)}rs-dotted.threexthreewhite{background:url(data:image/png;base64,iVBORw0KGgoAAAANSUhEUgAAAAMAAAADCAQAAAD8IX00AAAADklEQVR42mP4/58BAwAAJu4B/7J4cV8AAAAASUVORK5CYII=)}.tp-shadowcover{width:100%;height:100%;top:0;left:0;background:#fff;position:absolute;z-index:-1}.tp-shadow1{box-shadow:0 10px 6px -6px rgba(0,0,0,.8)}.tp-shadow2:before,.tp-shadow2:after,.tp-shadow3:before,.tp-shadow4:after{z-index:-2;position:absolute;content:"";bottom:10px;left:10px;width:50%;top:85%;max-width:300px;background:0 0;box-shadow:0 15px 10px rgba(0,0,0,.8);transform:rotate(-3deg)}.tp-shadow2:after,.tp-shadow4:after{transform:rotate(3deg);right:10px;left:auto}.tp-shadow5{position:relative;box-shadow:0 1px 4px rgba(0,0,0,.3),0 0 40px rgba(0,0,0,.1) inset}.tp-shadow5:before,.tp-shadow5:after{content:"";position:absolute;z-index:-2;box-shadow:0 0 25px 0px rgba(0,0,0,.6);top:30%;bottom:0;left:20px;right:20px;border-radius:100px/20px}.rev-btn,.rev-btn:visited{outline:none !important;box-shadow:none;text-decoration:none !important;box-sizing:border-box;cursor:pointer}.rev-btn.rev-uppercase,.rev-btn.rev-uppercase:visited{text-transform:uppercase}.rev-btn i{font-size:inherit;font-weight:400;position:relative;top:0;transition:opacity .2s ease-out,margin .2s ease-out;margin-left:0;line-height:inherit}.rev-btn.rev-hiddenicon i{font-size:inherit;font-weight:400;position:relative;top:0;transition:opacity .2s ease-out,margin .2s ease-out;opacity:0;margin-left:0 !important;width:0 !important}.rev-btn.rev-hiddenicon:hover i{opacity:1 !important;margin-left:10px !important;width:auto !important}.rev-burger{position:relative;box-sizing:border-box;padding:22px 14px;border-radius:50%;border:1px solid rgba(51,51,51,.25);-webkit-tap-highlight-color:rgba(0,0,0,0);-webkit-tap-highlight-color:transparent;cursor:pointer}.rev-burger span{display:block;width:30px;height:3px;background:#333;transition:.7s;pointer-events:none;transform-style:flat !important}.rev-burger span:nth-child(2){margin:3px 0}.quick_style_example_wrap .rev-burger:hover :first-child,#dialog_addbutton .rev-burger:hover :first-child,.open .rev-burger :first-child,.open.rev-burger :first-child{transform:translateY(6px) rotate(-45deg)}.quick_style_example_wrap .rev-burger:hover :nth-child(2),#dialog_addbutton .rev-burger:hover :nth-child(2),.open .rev-burger :nth-child(2),.open.rev-burger :nth-child(2){transform:rotate(-45deg);opacity:0}.quick_style_example_wrap .rev-burger:hover :last-child,#dialog_addbutton .rev-burger:hover :last-child,.open .rev-burger :last-child,.open.rev-burger :last-child{transform:translateY(-6px) rotate(-135deg)}.rev-burger.revb-white{border:2px solid rgba(255,255,255,.2)}.rev-b-span-light span,.rev-burger.revb-white span{background:#fff}.rev-burger.revb-whitenoborder{border:0}.rev-burger.revb-whitenoborder span{background:#fff}.rev-burger.revb-darknoborder{border:0}.rev-b-span-dark span,.rev-burger.revb-darknoborder span{background:#333}.rev-burger.revb-whitefull{background:#fff;border:none}.rev-burger.revb-whitefull span{background:#333}.rev-burger.revb-darkfull{background:#333;border:none}.rev-burger.revb-darkfull span{background:#fff}@keyframes rev-ani-mouse{0%{opacity:1;top:29%}15%{opacity:1;top:70%}50%{opacity:0;top:70%}100%{opacity:0;top:29%}}.rev-scroll-btn{display:inline-block;position:relative;left:0;right:0;text-align:center;cursor:pointer;width:35px;height:55px;box-sizing:border-box;border:3px solid #fff;border-radius:23px}.rev-scroll-btn>*{display:inline-block;line-height:18px;font-size:13px;font-weight:400;color:#7f8c8d;color:#fff;font-family:"proxima-nova","Helvetica Neue",Helvetica,Arial,sans-serif;letter-spacing:2px}.rev-scroll-btn>*:hover,.rev-scroll-btn>*:focus,.rev-scroll-btn>*.active{color:#fff}.rev-scroll-btn>*:hover,.rev-scroll-btn>*:focus,.rev-scroll-btn>*:active,.rev-scroll-btn>*.active{opacity:.8}.rev-scroll-btn.revs-fullwhite{background:#fff}.rev-scroll-btn.revs-fullwhite span{background:#333}.rev-scroll-btn.revs-fulldark{background:#333;border:none}.rev-scroll-btn.revs-fulldark span{background:#fff}.rev-scroll-btn span{position:absolute;display:block;top:29%;left:50%;width:8px;height:8px;margin:-4px 0 0 -4px;border-radius:50%;animation:rev-ani-mouse 2.5s linear infinite;background:#fff}.rev-scroll-btn.rev-b-span-dark{border-color:#333}.rev-scroll-btn.rev-b-span-dark span,.rev-scroll-btn.revs-dark span{background:#333}.rev-control-btn{position:relative;display:inline-block;z-index:5;color:#fff;font-size:20px;line-height:60px;font-weight:400;font-style:normal;font-family:Raleway;text-decoration:none;text-align:center;background-color:#000;border-radius:50px;text-shadow:none;background-color:rgba(0,0,0,.5);width:60px;height:60px;box-sizing:border-box;cursor:pointer}.rev-cbutton-dark-sr{border-radius:3px}.rev-cbutton-light{color:#333;background-color:rgba(255,255,255,.75)}.rev-cbutton-light-sr{color:#333;border-radius:3px;background-color:rgba(255,255,255,.75)}.rev-sbutton{line-height:37px;width:37px;height:37px}.rev-sbutton-blue{background-color:#3b5998}.rev-sbutton-lightblue{background-color:#00a0d1}.rev-sbutton-red{background-color:#dd4b39}rs-progress{visibility:hidden;position:absolute;z-index:200;width:100%;height:100%}rs-progress-bar,.rs-progress-bar{display:block;z-index:20;box-sizing:border-box;background-clip:content-box;position:absolute;vertical-align:top;line-height:0;width:100%;height:100%}rs-progress-bgs{display:block;z-index:15;box-sizing:border-box;width:100%;position:absolute;height:100%;top:0;left:0}rs-progress-bg{display:block;background-clip:content-box;position:absolute;width:100%;height:100%}rs-progress-gap{display:block;background-clip:content-box;position:absolute;width:100%;height:100%}rs-progress-vis{display:block;width:100%;height:100%;position:absolute;top:0;left:0}.rs-layer img{background:0 0;-ms-filter:"progid:DXImageTransform.Microsoft.gradient(startColorstr=#00FFFFFF,endColorstr=#00FFFFFF)";filter:progid:DXImageTransform.Microsoft.gradient(startColorstr=#00FFFFFF,endColorstr=#00FFFFFF);zoom:1}.rs-layer.slidelink{cursor:pointer;width:100%;height:100%}.rs-layer.slidelink a{width:100%;height:100%;display:block}.rs-layer.slidelink a div{width:3000px;height:1500px;background:url(data:image/png;base64,iVBORw0KGgoAAAANSUhEUgAAAAUAAAAFCAIAAAACDbGyAAAABnRSTlMARwBwAEyv7uYjAAAAD0lEQVR4AWNwL/BBRpTyAfO4GUwbPa/4AAAAAElFTkSuQmCC) repeat}.rs-layer.slidelink a span{background:url(data:image/png;base64,iVBORw0KGgoAAAANSUhEUgAAAAUAAAAFCAIAAAACDbGyAAAABnRSTlMARwBwAEyv7uYjAAAAD0lEQVR4AWNwL/BBRpTyAfO4GUwbPa/4AAAAAElFTkSuQmCC) repeat;width:100%;height:100%;display:block}.rs-layer .rs-starring{display:inline-block}.rs-layer .rs-starring .star-rating{float:none;display:inline-block;vertical-align:top;color:#ffc321 !important}.rs-layer .rs-starring .star-rating,.rs-layer .rs-starring-page .star-rating{position:relative;height:1em;width:5.4em;font-family:star;font-size:1em !important}.rs-layer .rs-starring .star-rating:before,.rs-layer .rs-starring-page .star-rating:before{content:"\73\73\73\73\73";color:#e0dadf;float:left;top:0;left:0;position:absolute}.rs-layer .rs-starring .star-rating span{overflow:hidden;float:left;top:0;left:0;position:absolute;padding-top:1.5em;font-size:1em !important}.rs-layer .rs-starring .star-rating span:before,.rs-layer .rs-starring .star-rating span:before{content:"\53\53\53\53\53";top:0;position:absolute;left:0}rs-loader{top:50%;left:50%;z-index:10000;position:absolute}rs-loader.off{display:none !important}rs-loader.spinner0{width:40px;height:40px;background-color:#fff;background-image:url(data:image/gif;base64,R0lGODlhGAAYAPQAAP///wAAAM7Ozvr6+uDg4LCwsOjo6I6OjsjIyJycnNjY2KioqMDAwPLy8nZ2doaGhri4uGhoaAAAAAAAAAAAAAAAAAAAAAAAAAAAAAAAAAAAAAAAAAAAAAAAAAAAAAAAACH+GkNyZWF0ZWQgd2l0aCBhamF4bG9hZC5pbmZvACH5BAAHAAAAIf8LTkVUU0NBUEUyLjADAQAAACwAAAAAGAAYAAAFriAgjiQAQWVaDgr5POSgkoTDjFE0NoQ8iw8HQZQTDQjDn4jhSABhAAOhoTqSDg7qSUQwxEaEwwFhXHhHgzOA1xshxAnfTzotGRaHglJqkJcaVEqCgyoCBQkJBQKDDXQGDYaIioyOgYSXA36XIgYMBWRzXZoKBQUMmil0lgalLSIClgBpO0g+s26nUWddXyoEDIsACq5SsTMMDIECwUdJPw0Mzsu0qHYkw72bBmozIQAh+QQABwABACwAAAAAGAAYAAAFsCAgjiTAMGVaDgR5HKQwqKNxIKPjjFCk0KNXC6ATKSI7oAhxWIhezwhENTCQEoeGCdWIPEgzESGxEIgGBWstEW4QCGGAIJEoxGmGt5ZkgCRQQHkGd2CESoeIIwoMBQUMP4cNeQQGDYuNj4iSb5WJnmeGng0CDGaBlIQEJziHk3sABidDAHBgagButSKvAAoyuHuUYHgCkAZqebw0AgLBQyyzNKO3byNuoSS8x8OfwIchACH5BAAHAAIALAAAAAAYABgAAAW4ICCOJIAgZVoOBJkkpDKoo5EI43GMjNPSokXCINKJCI4HcCRIQEQvqIOhGhBHhUTDhGo4diOZyFAoKEQDxra2mAEgjghOpCgz3LTBIxJ5kgwMBShACREHZ1V4Kg1rS44pBAgMDAg/Sw0GBAQGDZGTlY+YmpyPpSQDiqYiDQoCliqZBqkGAgKIS5kEjQ21VwCyp76dBHiNvz+MR74AqSOdVwbQuo+abppo10ssjdkAnc0rf8vgl8YqIQAh+QQABwADACwAAAAAGAAYAAAFrCAgjiQgCGVaDgZZFCQxqKNRKGOSjMjR0qLXTyciHA7AkaLACMIAiwOC1iAxCrMToHHYjWQiA4NBEA0Q1RpWxHg4cMXxNDk4OBxNUkPAQAEXDgllKgMzQA1pSYopBgonCj9JEA8REQ8QjY+RQJOVl4ugoYssBJuMpYYjDQSliwasiQOwNakALKqsqbWvIohFm7V6rQAGP6+JQLlFg7KDQLKJrLjBKbvAor3IKiEAIfkEAAcABAAsAAAAABgAGAAABbUgII4koChlmhokw5DEoI4NQ4xFMQoJO4uuhignMiQWvxGBIQC+AJBEUyUcIRiyE6CR0CllW4HABxBURTUw4nC4FcWo5CDBRpQaCoF7VjgsyCUDYDMNZ0mHdwYEBAaGMwwHDg4HDA2KjI4qkJKUiJ6faJkiA4qAKQkRB3E0i6YpAw8RERAjA4tnBoMApCMQDhFTuySKoSKMJAq6rD4GzASiJYtgi6PUcs9Kew0xh7rNJMqIhYchACH5BAAHAAUALAAAAAAYABgAAAW0ICCOJEAQZZo2JIKQxqCOjWCMDDMqxT2LAgELkBMZCoXfyCBQiFwiRsGpku0EshNgUNAtrYPT0GQVNRBWwSKBMp98P24iISgNDAS4ipGA6JUpA2WAhDR4eWM/CAkHBwkIDYcGiTOLjY+FmZkNlCN3eUoLDmwlDW+AAwcODl5bYl8wCVYMDw5UWzBtnAANEQ8kBIM0oAAGPgcREIQnVloAChEOqARjzgAQEbczg8YkWJq8nSUhACH5BAAHAAYALAAAAAAYABgAAAWtICCOJGAYZZoOpKKQqDoORDMKwkgwtiwSBBYAJ2owGL5RgxBziQQMgkwoMkhNqAEDARPSaiMDFdDIiRSFQowMXE8Z6RdpYHWnEAWGPVkajPmARVZMPUkCBQkJBQINgwaFPoeJi4GVlQ2Qc3VJBQcLV0ptfAMJBwdcIl+FYjALQgimoGNWIhAQZA4HXSpLMQ8PIgkOSHxAQhERPw7ASTSFyCMMDqBTJL8tf3y2fCEAIfkEAAcABwAsAAAAABgAGAAABa8gII4k0DRlmg6kYZCoOg5EDBDEaAi2jLO3nEkgkMEIL4BLpBAkVy3hCTAQKGAznM0AFNFGBAbj2cA9jQixcGZAGgECBu/9HnTp+FGjjezJFAwFBQwKe2Z+KoCChHmNjVMqA21nKQwJEJRlbnUFCQlFXlpeCWcGBUACCwlrdw8RKGImBwktdyMQEQciB7oACwcIeA4RVwAODiIGvHQKERAjxyMIB5QlVSTLYLZ0sW8hACH5BAAHAAgALAAAAAAYABgAAAW0ICCOJNA0ZZoOpGGQrDoOBCoSxNgQsQzgMZyIlvOJdi+AS2SoyXrK4umWPM5wNiV0UDUIBNkdoepTfMkA7thIECiyRtUAGq8fm2O4jIBgMBA1eAZ6Knx+gHaJR4QwdCMKBxEJRggFDGgQEREPjjAMBQUKIwIRDhBDC2QNDDEKoEkDoiMHDigICGkJBS2dDA6TAAnAEAkCdQ8ORQcHTAkLcQQODLPMIgIJaCWxJMIkPIoAt3EhACH5BAAHAAkALAAAAAAYABgAAAWtICCOJNA0ZZoOpGGQrDoOBCoSxNgQsQzgMZyIlvOJdi+AS2SoyXrK4umWHM5wNiV0UN3xdLiqr+mENcWpM9TIbrsBkEck8oC0DQqBQGGIz+t3eXtob0ZTPgNrIwQJDgtGAgwCWSIMDg4HiiUIDAxFAAoODwxDBWINCEGdSTQkCQcoegADBaQ6MggHjwAFBZUFCm0HB0kJCUy9bAYHCCPGIwqmRq0jySMGmj6yRiEAIfkEAAcACgAsAAAAABgAGAAABbIgII4k0DRlmg6kYZCsOg4EKhLE2BCxDOAxnIiW84l2L4BLZKipBopW8XRLDkeCiAMyMvQAA+uON4JEIo+vqukkKQ6RhLHplVGN+LyKcXA4Dgx5DWwGDXx+gIKENnqNdzIDaiMECwcFRgQCCowiCAcHCZIlCgICVgSfCEMMnA0CXaU2YSQFoQAKUQMMqjoyAglcAAyBAAIMRUYLCUkFlybDeAYJryLNk6xGNCTQXY0juHghACH5BAAHAAsALAAAAAAYABgAAAWzICCOJNA0ZVoOAmkY5KCSSgSNBDE2hDyLjohClBMNij8RJHIQvZwEVOpIekRQJyJs5AMoHA+GMbE1lnm9EcPhOHRnhpwUl3AsknHDm5RN+v8qCAkHBwkIfw1xBAYNgoSGiIqMgJQifZUjBhAJYj95ewIJCQV7KYpzBAkLLQADCHOtOpY5PgNlAAykAEUsQ1wzCgWdCIdeArczBQVbDJ0NAqyeBb64nQAGArBTt8R8mLuyPyEAOwAAAAAAAAAAAA==);background-repeat:no-repeat;background-position:center center;box-shadow:0px 0px 20px 0px rgba(0,0,0,.15);margin-top:-20px;margin-left:-20px;animation:tp-rotateplane 1.2s infinite ease-in-out;border-radius:3px}rs-loader.spinner1{width:40px;height:40px;background-color:#fff;box-shadow:0px 0px 20px 0px rgba(0,0,0,.15);margin-top:-20px;margin-left:-20px;animation:tp-rotateplane 1.2s infinite ease-in-out;border-radius:3px}rs-loader.spinner5{background-image:url(data:image/gif;base64,R0lGODlhGAAYAPQAAP///wAAAM7Ozvr6+uDg4LCwsOjo6I6OjsjIyJycnNjY2KioqMDAwPLy8nZ2doaGhri4uGhoaAAAAAAAAAAAAAAAAAAAAAAAAAAAAAAAAAAAAAAAAAAAAAAAAAAAAAAAACH+GkNyZWF0ZWQgd2l0aCBhamF4bG9hZC5pbmZvACH5BAAHAAAAIf8LTkVUU0NBUEUyLjADAQAAACwAAAAAGAAYAAAFriAgjiQAQWVaDgr5POSgkoTDjFE0NoQ8iw8HQZQTDQjDn4jhSABhAAOhoTqSDg7qSUQwxEaEwwFhXHhHgzOA1xshxAnfTzotGRaHglJqkJcaVEqCgyoCBQkJBQKDDXQGDYaIioyOgYSXA36XIgYMBWRzXZoKBQUMmil0lgalLSIClgBpO0g+s26nUWddXyoEDIsACq5SsTMMDIECwUdJPw0Mzsu0qHYkw72bBmozIQAh+QQABwABACwAAAAAGAAYAAAFsCAgjiTAMGVaDgR5HKQwqKNxIKPjjFCk0KNXC6ATKSI7oAhxWIhezwhENTCQEoeGCdWIPEgzESGxEIgGBWstEW4QCGGAIJEoxGmGt5ZkgCRQQHkGd2CESoeIIwoMBQUMP4cNeQQGDYuNj4iSb5WJnmeGng0CDGaBlIQEJziHk3sABidDAHBgagButSKvAAoyuHuUYHgCkAZqebw0AgLBQyyzNKO3byNuoSS8x8OfwIchACH5BAAHAAIALAAAAAAYABgAAAW4ICCOJIAgZVoOBJkkpDKoo5EI43GMjNPSokXCINKJCI4HcCRIQEQvqIOhGhBHhUTDhGo4diOZyFAoKEQDxra2mAEgjghOpCgz3LTBIxJ5kgwMBShACREHZ1V4Kg1rS44pBAgMDAg/Sw0GBAQGDZGTlY+YmpyPpSQDiqYiDQoCliqZBqkGAgKIS5kEjQ21VwCyp76dBHiNvz+MR74AqSOdVwbQuo+abppo10ssjdkAnc0rf8vgl8YqIQAh+QQABwADACwAAAAAGAAYAAAFrCAgjiQgCGVaDgZZFCQxqKNRKGOSjMjR0qLXTyciHA7AkaLACMIAiwOC1iAxCrMToHHYjWQiA4NBEA0Q1RpWxHg4cMXxNDk4OBxNUkPAQAEXDgllKgMzQA1pSYopBgonCj9JEA8REQ8QjY+RQJOVl4ugoYssBJuMpYYjDQSliwasiQOwNakALKqsqbWvIohFm7V6rQAGP6+JQLlFg7KDQLKJrLjBKbvAor3IKiEAIfkEAAcABAAsAAAAABgAGAAABbUgII4koChlmhokw5DEoI4NQ4xFMQoJO4uuhignMiQWvxGBIQC+AJBEUyUcIRiyE6CR0CllW4HABxBURTUw4nC4FcWo5CDBRpQaCoF7VjgsyCUDYDMNZ0mHdwYEBAaGMwwHDg4HDA2KjI4qkJKUiJ6faJkiA4qAKQkRB3E0i6YpAw8RERAjA4tnBoMApCMQDhFTuySKoSKMJAq6rD4GzASiJYtgi6PUcs9Kew0xh7rNJMqIhYchACH5BAAHAAUALAAAAAAYABgAAAW0ICCOJEAQZZo2JIKQxqCOjWCMDDMqxT2LAgELkBMZCoXfyCBQiFwiRsGpku0EshNgUNAtrYPT0GQVNRBWwSKBMp98P24iISgNDAS4ipGA6JUpA2WAhDR4eWM/CAkHBwkIDYcGiTOLjY+FmZkNlCN3eUoLDmwlDW+AAwcODl5bYl8wCVYMDw5UWzBtnAANEQ8kBIM0oAAGPgcREIQnVloAChEOqARjzgAQEbczg8YkWJq8nSUhACH5BAAHAAYALAAAAAAYABgAAAWtICCOJGAYZZoOpKKQqDoORDMKwkgwtiwSBBYAJ2owGL5RgxBziQQMgkwoMkhNqAEDARPSaiMDFdDIiRSFQowMXE8Z6RdpYHWnEAWGPVkajPmARVZMPUkCBQkJBQINgwaFPoeJi4GVlQ2Qc3VJBQcLV0ptfAMJBwdcIl+FYjALQgimoGNWIhAQZA4HXSpLMQ8PIgkOSHxAQhERPw7ASTSFyCMMDqBTJL8tf3y2fCEAIfkEAAcABwAsAAAAABgAGAAABa8gII4k0DRlmg6kYZCoOg5EDBDEaAi2jLO3nEkgkMEIL4BLpBAkVy3hCTAQKGAznM0AFNFGBAbj2cA9jQixcGZAGgECBu/9HnTp+FGjjezJFAwFBQwKe2Z+KoCChHmNjVMqA21nKQwJEJRlbnUFCQlFXlpeCWcGBUACCwlrdw8RKGImBwktdyMQEQciB7oACwcIeA4RVwAODiIGvHQKERAjxyMIB5QlVSTLYLZ0sW8hACH5BAAHAAgALAAAAAAYABgAAAW0ICCOJNA0ZZoOpGGQrDoOBCoSxNgQsQzgMZyIlvOJdi+AS2SoyXrK4umWPM5wNiV0UDUIBNkdoepTfMkA7thIECiyRtUAGq8fm2O4jIBgMBA1eAZ6Knx+gHaJR4QwdCMKBxEJRggFDGgQEREPjjAMBQUKIwIRDhBDC2QNDDEKoEkDoiMHDigICGkJBS2dDA6TAAnAEAkCdQ8ORQcHTAkLcQQODLPMIgIJaCWxJMIkPIoAt3EhACH5BAAHAAkALAAAAAAYABgAAAWtICCOJNA0ZZoOpGGQrDoOBCoSxNgQsQzgMZyIlvOJdi+AS2SoyXrK4umWHM5wNiV0UN3xdLiqr+mENcWpM9TIbrsBkEck8oC0DQqBQGGIz+t3eXtob0ZTPgNrIwQJDgtGAgwCWSIMDg4HiiUIDAxFAAoODwxDBWINCEGdSTQkCQcoegADBaQ6MggHjwAFBZUFCm0HB0kJCUy9bAYHCCPGIwqmRq0jySMGmj6yRiEAIfkEAAcACgAsAAAAABgAGAAABbIgII4k0DRlmg6kYZCsOg4EKhLE2BCxDOAxnIiW84l2L4BLZKipBopW8XRLDkeCiAMyMvQAA+uON4JEIo+vqukkKQ6RhLHplVGN+LyKcXA4Dgx5DWwGDXx+gIKENnqNdzIDaiMECwcFRgQCCowiCAcHCZIlCgICVgSfCEMMnA0CXaU2YSQFoQAKUQMMqjoyAglcAAyBAAIMRUYLCUkFlybDeAYJryLNk6xGNCTQXY0juHghACH5BAAHAAsALAAAAAAYABgAAAWzICCOJNA0ZVoOAmkY5KCSSgSNBDE2hDyLjohClBMNij8RJHIQvZwEVOpIekRQJyJs5AMoHA+GMbE1lnm9EcPhOHRnhpwUl3AsknHDm5RN+v8qCAkHBwkIfw1xBAYNgoSGiIqMgJQifZUjBhAJYj95ewIJCQV7KYpzBAkLLQADCHOtOpY5PgNlAAykAEUsQ1wzCgWdCIdeArczBQVbDJ0NAqyeBb64nQAGArBTt8R8mLuyPyEAOwAAAAAAAAAAAA==);background-repeat:no-repeat;background-position:10px 10px;background-color:#fff;margin:-22px;width:44px;height:44px;border-radius:3px}@keyframes tp-rotateplane{0%{transform:perspective(120px) rotateX(0deg) rotateY(0deg)}50%{transform:perspective(120px) rotateX(-180.1deg) rotateY(0deg)}100%{transform:perspective(120px) rotateX(-180deg) rotateY(-179.9deg)}}rs-loader.spinner2{width:40px;height:40px;margin-top:-20px;margin-left:-20px;background-color:red;box-shadow:0px 0px 20px 0px rgba(0,0,0,.15);border-radius:100%;animation:tp-scaleout 1s infinite ease-in-out}@keyframes tp-scaleout{0%{transform:scale(0)}100%{transform:scale(1);opacity:0}}rs-loader.spinner3{margin:-9px 0 0 -35px;width:70px;text-align:center}rs-loader.spinner3 .bounce1,rs-loader.spinner3 .bounce2,rs-loader.spinner3 .bounce3{width:18px;height:18px;background-color:#fff;box-shadow:0px 0px 20px 0px rgba(0,0,0,.15);border-radius:100%;display:inline-block;animation:tp-bouncedelay 1.4s infinite ease-in-out;animation-fill-mode:both}rs-loader.spinner3 .bounce1{animation-delay:-.32s}rs-loader.spinner3 .bounce2{animation-delay:-.16s}@keyframes tp-bouncedelay{0%,80%,100%{transform:scale(0)}40%{transform:scale(1)}}rs-loader.spinner4{margin:-20px 0 0 -20px;width:40px;height:40px;text-align:center;animation:tp-rotate 2s infinite linear}rs-loader.spinner4 .dot1,rs-loader.spinner4 .dot2{width:60%;height:60%;display:inline-block;position:absolute;top:0;background-color:#fff;border-radius:100%;animation:tp-bounce 2s infinite ease-in-out;box-shadow:0px 0px 20px 0px rgba(0,0,0,.15)}rs-loader.spinner4 .dot2{top:auto;bottom:0;animation-delay:-1s}@keyframes tp-rotate{100%{transform:rotate(360deg)}}@keyframes tp-bounce{0%,100%{transform:scale(0)}50%{transform:scale(1)}}rs-layer iframe{visibility:hidden}rs-layer.rs-ii-o iframe{visibility:visible}rs-layer input[type=text],rs-layer input[type=email],rs-layer input[type=url],rs-layer input[type=password],rs-layer input[type=search],rs-layer input[type=number],rs-layer input[type=tel],rs-layer input[type=range],rs-layer input[type=date],rs-layer input[type=month],rs-layer input[type=week],rs-layer input[type=time],rs-layer input[type=datetime],rs-layer input[type=datetime-local]{display:inline-block}rs-layer input::placeholder{vertical-align:middle;line-height:inherit !important}a.rs-layer{transition:none}rs-thumbs-wrap,rs-tabs-wrap,rs-thumbs,rs-thumb,rs-tab,rs-bullet,rs-bullets,rs-navmask,rs-tabs,rs-arrow{display:block}.tp-thumbs.navbar,.tp-bullets.navbar,.tp-tabs.navbar{border:none;min-height:0;margin:0;border-radius:0}.tp-tabs,.tp-thumbs,.tp-bullets{position:absolute;display:block;z-index:1000;top:0;left:0}.tp-tab,.tp-thumb{cursor:pointer;position:absolute;opacity:.5;box-sizing:border-box}.tp-arr-imgholder,rs-poster,.tp-thumb-image,.tp-tab-image{background-position:center center;background-size:cover;width:100%;height:100%;display:block;position:absolute;top:0;left:0}rs-poster{cursor:pointer;z-index:3}.tp-tab:hover,.tp-tab.selected,.tp-thumb:hover,.tp-thumb.selected{opacity:1}.tp-tab-mask,.tp-thumb-mask{box-sizing:border-box !important}.tp-tabs,.tp-thumbs{box-sizing:content-box !important}.tp-bullet{width:15px;height:15px;position:absolute;background:#fff;background:rgba(255,255,255,.3);cursor:pointer}.tp-bullet.selected,.tp-bullet:hover{background:#fff}.tparrows{cursor:pointer;background:#000;background:rgba(0,0,0,.5);width:40px;height:40px;position:absolute;display:block;z-index:1000}.tparrows:hover{background:#000}.tparrows:before{font-family:"revicons";font-size:15px;color:#fff;display:block;line-height:40px;text-align:center}.tparrows.tp-leftarrow:before{content:'\e824'}.tparrows.tp-rightarrow:before{content:'\e825'}.rs-layer [class^=pe-7s-]:before,.rs-layer [class*=" pe-7s-"]:before{width:auto;margin:0;line-height:inherit;box-sizing:inherit}rs-pzimg-wrap{display:block}body.rtl .rs-pzimg{left:0 !important}.dddwrappershadow{box-shadow:0 45px 100px rgba(0,0,0,.4)}.dddwrapper{transform-style:flat;perspective:10000px}.rs_error_message_box{background:#111;width:800px;margin:40px auto;padding:40px 20px;text-align:center;font-family:"Open Sans",sans-serif}.rs_error_message_oops{margin:0 0 20px;line-height:60px;font-size:34px;color:#fff}.rs_error_message_content{margin:0 0 20px;line-height:25px;font-size:17px;color:#fff}.rs_error_message_button{color:#fff !important;background:#333;display:inline-block;padding:10px 15px;text-align:right;border-radius:5px;cursor:pointer;text-decoration:none !important}.rs_error_message_button:hover{background:#5e35b1}.hglayerinfo{position:fixed;bottom:0;left:0;color:#fff;font-size:12px;line-height:20px;font-weight:600;background:rgba(0,0,0,.75);padding:5px 10px;z-index:2000;white-space:normal}.hginfo{position:absolute;top:-2px;left:-2px;color:#e74c3c;font-size:12px;font-weight:600;background:#000;padding:2px 5px}.indebugmode .rs-layer:hover{border:1px dashed #c0392b !important}.helpgrid{border:2px dashed #c0392b;position:absolute;top:0;left:0;z-index:0}#revsliderlogloglog{padding:15px;color:#fff;position:fixed;top:0;left:0;width:200px;height:150px;background:rgba(0,0,0,.7);z-index:100000;font-size:10px;overflow:scroll}.aden{filter:hue-rotate(-20deg) contrast(.9) saturate(.85) brightness(1.2)}.aden:after{background:linear-gradient(to right,rgba(66,10,14,.2),transparent);mix-blend-mode:darken}.perpetua:after,.reyes:after{mix-blend-mode:soft-light;opacity:.5}.inkwell{filter:sepia(.3) contrast(1.1) brightness(1.1) grayscale(1)}.perpetua:after{background:linear-gradient(to bottom,#005b9a,#e6c13d)}.reyes{filter:sepia(.22) brightness(1.1) contrast(.85) saturate(.75)}.reyes:after{background:#efcdad}.gingham{filter:brightness(1.05) hue-rotate(-10deg)}.gingham:after{background:linear-gradient(to right,rgba(66,10,14,.2),transparent);mix-blend-mode:darken}.toaster{filter:contrast(1.5) brightness(.9)}.toaster:after{background:radial-gradient(circle,#804e0f,#3b003b);mix-blend-mode:screen}.walden{filter:brightness(1.1) hue-rotate(-10deg) sepia(.3) saturate(1.6)}.walden:after{background:#04c;mix-blend-mode:screen;opacity:.3}.hudson{filter:brightness(1.2) contrast(.9) saturate(1.1)}.hudson:after{background:radial-gradient(circle,#a6b1ff 50%,#342134);mix-blend-mode:multiply;opacity:.5}.earlybird{filter:contrast(.9) sepia(.2)}.earlybird:after{background:radial-gradient(circle,#d0ba8e 20%,#360309 85%,#1d0210 100%);mix-blend-mode:overlay}.mayfair{filter:contrast(1.1) saturate(1.1)}.mayfair:after{background:radial-gradient(circle at 40% 40%,rgba(255,255,255,.8),rgba(255,200,200,.6),#111 60%);mix-blend-mode:overlay;opacity:.4}.lofi{filter:saturate(1.1) contrast(1.5)}.lofi:after{background:radial-gradient(circle,transparent 70%,#222 150%);mix-blend-mode:multiply}._1977{filter:contrast(1.1) brightness(1.1) saturate(1.3)}._1977:after{background:rgba(243,106,188,.3);mix-blend-mode:screen}.brooklyn{filter:contrast(.9) brightness(1.1)}.brooklyn:after{background:radial-gradient(circle,rgba(168,223,193,.4) 70%,#c4b7c8);mix-blend-mode:overlay}.xpro2{filter:sepia(.3)}.xpro2:after{background:radial-gradient(circle,#e6e7e0 40%,rgba(43,42,161,.6) 110%);mix-blend-mode:color-burn}.nashville{filter:sepia(.2) contrast(1.2) brightness(1.05) saturate(1.2)}.nashville:after{background:rgba(0,70,150,.4);mix-blend-mode:lighten}.nashville:before{background:rgba(247,176,153,.56);mix-blend-mode:darken}.lark{filter:contrast(.9)}.lark:after{background:rgba(242,242,242,.8);mix-blend-mode:darken}.lark:before{background:#22253f;mix-blend-mode:color-dodge}.moon{filter:grayscale(1) contrast(1.1) brightness(1.1)}.moon:before{background:#a0a0a0;mix-blend-mode:soft-light}.moon:after{background:#383838;mix-blend-mode:lighten}.clarendon{filter:contrast(1.2) saturate(1.35)}.clarendon:before{background:rgba(127,187,227,.2);mix-blend-mode:overlay}.willow{filter:grayscale(.5) contrast(.95) brightness(.9)}.willow:before{background-color:radial-gradient(40%,circle,#d4a9af 55%,#000 150%);mix-blend-mode:overlay}.willow:after{background-color:#d8cdcb;mix-blend-mode:color}.rise{filter:brightness(1.05) sepia(.2) contrast(.9) saturate(.9)}.rise:after{background:radial-gradient(circle,rgba(232,197,152,.8),transparent 90%);mix-blend-mode:overlay;opacity:.6}.rise:before{background:radial-gradient(circle,rgba(236,205,169,.15) 55%,rgba(50,30,7,.4));mix-blend-mode:multiply}._1977:after,._1977:before,rs-pzimg-wrap.aden:after,.aden:before,.brooklyn:after,.brooklyn:before,.clarendon:after,.clarendon:before,.earlybird:after,.earlybird:before,.gingham:after,.gingham:before,.hudson:after,.hudson:before,.inkwell:after,.inkwell:before,.lark:after,.lark:before,.lofi:after,.lofi:before,.mayfair:after,.mayfair:before,.moon:after,.moon:before,.nashville:after,.nashville:before,.perpetua:after,.perpetua:before,.reyes:after,.reyes:before,.rise:after,.rise:before,.slumber:after,.slumber:before,.toaster:after,.toaster:before,.walden:after,.walden:before,.willow:after,.willow:before,.xpro2:after,.xpro2:before{content:'';display:block;height:100%;width:100%;top:0;left:0;position:absolute;pointer-events:none}._1977,.aden,.brooklyn,.clarendon,.earlybird,.gingham,.hudson,.inkwell,.lark,.lofi,.mayfair,.moon,.nashville,.perpetua,.reyes,.rise,.slumber,.toaster,.walden,.willow,.xpro2{position:relative}._1977 img,.aden img,.brooklyn img,.clarendon img,.earlybird img,.gingham img,.hudson img,.inkwell img,.lark img,.lofi img,.mayfair img,.moon img,.nashville img,.perpetua img,.reyes img,.rise img,.slumber img,.toaster img,.walden img,.willow img,.xpro2 img{width:100%;z-index:1}._1977:before,.aden:before,.brooklyn:before,.clarendon:before,.earlybird:before,.gingham:before,.hudson:before,.inkwell:before,.lark:before,.lofi:before,.mayfair:before,.moon:before,.nashville:before,.perpetua:before,.reyes:before,.rise:before,.slumber:before,.toaster:before,.walden:before,.willow:before,.xpro2:before{z-index:2}._1977:after,.aden:after,.brooklyn:after,.clarendon:after,.earlybird:after,.gingham:after,.hudson:after,.inkwell:after,.lark:after,.lofi:after,.mayfair:after,.moon:after,.nashville:after,.perpetua:after,.reyes:after,.rise:after,.slumber:after,.toaster:after,.walden:after,.willow:after,.xpro2:after{z-index:3}.slumber{filter:saturate(.66) brightness(1.05)}.slumber:after{background:rgba(125,105,24,.5);mix-blend-mode:soft-light}.slumber:before{background:rgba(69,41,12,.4);mix-blend-mode:lighten}rs-pzimg-wrap.perpetua:before,rs-pzimg-wrap.perpetua:after,rs-pzimg-wrap.nashville:before,rs-pzimg-wrap.nashville:after,rs-pzimg-wrap.xpro2:before,rs-pzimg-wrap.xpro2:after,rs-pzimg-wrap._1977:after,rs-pzimg-wrap._1977:before,rs-pzimg-wrap.aden:after,rs-pzimg-wrap.aden:before,rs-pzimg-wrap.brooklyn:after,rs-pzimg-wrap.brooklyn:before,rs-pzimg-wrap.clarendon:after,rs-pzimg-wrap.clarendon:before,rs-pzimg-wrap.earlybird:after,rs-pzimg-wrap.earlybird:before,rs-pzimg-wrap.gingham:after,rs-pzimg-wrap.gingham:before,rs-pzimg-wrap.hudson:after,rs-pzimg-wrap.hudson:before,rs-pzimg-wrap.inkwell:after,rs-pzimg-wrap.inkwell:before,rs-pzimg-wrap.lark:after,rs-pzimg-wrap.lark:before,rs-pzimg-wrap.lofi:after,rs-pzimg-wrap.lofi:before,rs-pzimg-wrap.mayfair:after,rs-pzimg-wrap.mayfair:before,rs-pzimg-wrap.moon:after,rs-pzimg-wrap.moon:before,rs-pzimg-wrap.reyes:after,rs-pzimg-wrap.reyes:before,rs-pzimg-wrap.rise:after,rs-pzimg-wrap.rise:before,rs-pzimg-wrap.slumber:after,rs-pzimg-wrap.slumber:before,rs-pzimg-wrap.toaster:after,rs-pzimg-wrap.toaster:before,rs-pzimg-wrap.walden:after,rs-pzimg-wrap.walden:before,rs-pzimg-wrap.willow:after,rs-pzimg-wrap.willow:before,rs-pzimg-wrap:before,rs-pzimg-wrap:after{height:500%;width:500%}rs-loader.spinner6{width:40px;height:40px;-webkit-transform:translate(-50%,-50%);transform:translate(-50%,-50%)}rs-loader.spinner6 .rs-spinner-inner{width:100%;height:100%;display:inline-block;-webkit-animation:rs-revealer-6 1.4s linear infinite;animation:rs-revealer-6 1.4s linear infinite}rs-loader.spinner6 .rs-spinner-inner span{position:absolute;vertical-align:top;border-radius:100%;display:inline-block;width:8px;height:8px;margin-left:16px;transform-origin:center 20px;-webkit-transform-origin:center 20px}rs-loader.spinner6 .rs-spinner-inner span:nth-child(2){transform:rotate(36deg);-webkit-transform:rotate(36deg);opacity:.1}rs-loader.spinner6 .rs-spinner-inner span:nth-child(3){transform:rotate(72deg);-webkit-transform:rotate(72deg);opacity:.2}rs-loader.spinner6 .rs-spinner-inner span:nth-child(4){transform:rotate(108deg);-webkit-transform:rotate(108deg);opacity:.3}rs-loader.spinner6 .rs-spinner-inner span:nth-child(5){transform:rotate(144deg);-webkit-transform:rotate(144deg);opacity:.4}rs-loader.spinner6 .rs-spinner-inner span:nth-child(6){transform:rotate(180deg);-webkit-transform:rotate(180deg);opacity:.5}rs-loader.spinner6 .rs-spinner-inner span:nth-child(7){transform:rotate(216deg);-webkit-transform:rotate(216deg);opacity:.6}rs-loader.spinner6 .rs-spinner-inner span:nth-child(8){transform:rotate(252deg);-webkit-transform:rotate(252deg);opacity:.7}rs-loader.spinner6 .rs-spinner-inner span:nth-child(9){transform:rotate(288deg);-webkit-transform:rotate(288deg);opacity:.8}rs-loader.spinner6 .rs-spinner-inner span:nth-child(10){transform:rotate(324deg);-webkit-transform:rotate(324deg);opacity:.9}@keyframes rs-revealer-6{from{transform:rotate(0)}to{transform:rotate(360deg)}}@-webkit-keyframes rs-revealer-6{from{-webkit-transform:rotate(0)}to{-webkit-transform:rotate(360deg)}}rs-loader.spinner7{width:35px;height:35px;-webkit-transform:translate(-50%,-50%);transform:translate(-50%,-50%)}rs-loader.spinner7 .rs-spinner-inner{width:100%;height:100%;display:inline-block;padding:0;border-radius:100%;border:2px solid;-webkit-animation:rs-revealer-7 .8s linear infinite;animation:rs-revealer-7 .8s linear infinite}@keyframes rs-revealer-7{from{transform:rotate(0)}to{transform:rotate(360deg)}}@-webkit-keyframes rs-revealer-7{from{-webkit-transform:rotate(0)}to{-webkit-transform:rotate(360deg)}}rs-loader.spinner8{width:50px;height:50px;-webkit-transform:translate(-50%,-50%);transform:translate(-50%,-50%)}rs-loader.spinner8 .rs-spinner-inner{width:100%;height:100%;display:inline-block;padding:0;text-align:left}rs-loader.spinner8 .rs-spinner-inner span{position:absolute;display:inline-block;width:100%;height:100%;border-radius:100%;-webkit-animation:rs-revealer-8 1.6s linear infinite;animation:rs-revealer-8 1.6s linear infinite}rs-loader.spinner8 .rs-spinner-inner span:last-child{animation-delay:-.8s;-webkit-animation-delay:-.8s}@keyframes rs-revealer-8{0%{transform:scale(0,0);opacity:.5}100%{transform:scale(1,1);opacity:0}}@-webkit-keyframes rs-revealer-8{0%{-webkit-transform:scale(0,0);opacity:.5}100%{-webkit-transform:scale(1,1);opacity:0}}rs-loader.spinner9{width:40px;height:40px;-webkit-transform:translate(-50%,-50%);transform:translate(-50%,-50%)}rs-loader.spinner9 .rs-spinner-inner span{display:block;width:100%;height:100%;border-radius:50%;opacity:.6;position:absolute;top:0;left:0;-webkit-animation:rs-revealer-9 2s infinite ease-in-out;animation:rs-revealer-9 2s infinite ease-in-out}rs-loader.spinner9 .rs-spinner-inner span:last-child{-webkit-animation-delay:-1s;animation-delay:-1s}@-webkit-keyframes rs-revealer-9{0%,100%{-webkit-transform:scale(0)}50%{-webkit-transform:scale(1)}}@keyframes rs-revealer-9{0%,100%{transform:scale(0);-webkit-transform:scale(0)}50%{transform:scale(1);-webkit-transform:scale(1)}}rs-loader.spinner10{width:54px;height:40px;-webkit-transform:translate(-50%,-50%);transform:translate(-50%,-50%)}rs-loader.spinner10 .rs-spinner-inner{width:100%;height:100%;text-align:center;font-size:10px}rs-loader.spinner10 .rs-spinner-inner span{display:block;height:100%;width:6px;display:inline-block;-webkit-animation:rs-revealer-10 1.2s infinite ease-in-out;animation:rs-revealer-10 1.2s infinite ease-in-out}rs-loader.spinner10 .rs-spinner-inner span:nth-child(2){-webkit-animation-delay:-1.1s;animation-delay:-1.1s}rs-loader.spinner10 .rs-spinner-inner span:nth-child(3){-webkit-animation-delay:-1s;animation-delay:-1s}rs-loader.spinner10 .rs-spinner-inner span:nth-child(4){-webkit-animation-delay:-.9s;animation-delay:-.9s}rs-loader.spinner10 .rs-spinner-inner span:nth-child(5){-webkit-animation-delay:-.8s;animation-delay:-.8s}@-webkit-keyframes rs-revealer-10{0%,100%,40%{-webkit-transform:scaleY(.4)}20%{-webkit-transform:scaleY(1)}}@keyframes rs-revealer-10{0%,100%,40%{transform:scaleY(.4);-webkit-transform:scaleY(.4)}20%{transform:scaleY(1);-webkit-transform:scaleY(1)}}rs-loader.spinner11{width:40px;height:40px;-webkit-transform:translate(-50%,-50%);transform:translate(-50%,-50%)}rs-loader.spinner11 .rs-spinner-inner{width:100%;height:100%}rs-loader.spinner11 .rs-spinner-inner span{display:block;width:33%;height:33%;background-color:#333;float:left;-webkit-animation:rs-revealer-11 1.3s infinite ease-in-out;animation:rs-revealer-11 1.3s infinite ease-in-out}rs-loader.spinner11 .rs-spinner-inner span:nth-child(1){-webkit-animation-delay:.2s;animation-delay:.2s}rs-loader.spinner11 .rs-spinner-inner span:nth-child(2){-webkit-animation-delay:.3s;animation-delay:.3s}rs-loader.spinner11 .rs-spinner-inner span:nth-child(3){-webkit-animation-delay:.4s;animation-delay:.4s}rs-loader.spinner11 .rs-spinner-inner span:nth-child(4){-webkit-animation-delay:.1s;animation-delay:.1s}rs-loader.spinner11 .rs-spinner-inner span:nth-child(5){-webkit-animation-delay:.2s;animation-delay:.2s}rs-loader.spinner11 .rs-spinner-inner span:nth-child(6){-webkit-animation-delay:.3s;animation-delay:.3s}rs-loader.spinner11 .rs-spinner-inner span:nth-child(7){-webkit-animation-delay:0s;animation-delay:0s}rs-loader.spinner11 .rs-spinner-inner span:nth-child(8){-webkit-animation-delay:.1s;animation-delay:.1s}rs-loader.spinner11 .rs-spinner-inner span:nth-child(9){-webkit-animation-delay:.2s;animation-delay:.2s}@-webkit-keyframes rs-revealer-11{0%,100%,70%{-webkit-transform:scale3D(1,1,1);transform:scale3D(1,1,1)}35%{-webkit-transform:scale3D(0,0,1);transform:scale3D(0,0,1)}}@keyframes rs-revealer-11{0%,100%,70%{-webkit-transform:scale3D(1,1,1);transform:scale3D(1,1,1)}35%{-webkit-transform:scale3D(0,0,1);transform:scale3D(0,0,1)}}rs-loader.spinner12{width:35px;height:35px;-webkit-transform:translate(-50%,-50%);transform:translate(-50%,-50%)}rs-loader.spinner12 .rs-spinner-inner{width:100%;height:100%;-webkit-animation:rs-revealer-12 1s infinite linear;animation:rs-revealer-12 1s infinite linear}@-webkit-keyframes rs-revealer-12{0%{-webkit-transform:rotate(0)}100%{-webkit-transform:rotate(360deg)}}@keyframes rs-revealer-12{0%{transform:rotate(0)}100%{transform:rotate(360deg)}}rs-loader.spinner13{width:40px;height:40px;-webkit-transform:translate(-50%,-50%);transform:translate(-50%,-50%)}rs-loader.spinner13 .rs-spinner-inner{width:100%;height:100%}rs-loader.spinner13 .rs-spinner-inner span{display:block;width:40%;height:40%;position:absolute;border-radius:50%;-webkit-animation:rs-revealer-13 2s ease infinite;animation:rs-revealer-13 2s ease infinite}rs-loader.spinner13 .rs-spinner-inner span:nth-child(1){animation-delay:-1.5s;-webkit-animation-delay:-1.5s}rs-loader.spinner13 .rs-spinner-inner span:nth-child(2){animation-delay:-1s;-webkit-animation-delay:-1s}rs-loader.spinner13 .rs-spinner-inner span:nth-child(3){animation-delay:-.5s;-webkit-animation-delay:-.5s}@keyframes rs-revealer-13{0%,100%{transform:translate(0)}25%{transform:translate(160%)}50%{transform:translate(160%,160%)}75%{transform:translate(0,160%)}}@-webkit-keyframes rs-revealer-13{0%,100%{-webkit-transform:translate(0)}25%{-webkit-transform:translate(160%)}50%{-webkit-transform:translate(160%,160%)}75%{-webkit-transform:translate(0,160%)}}rs-loader.spinner14{width:40px;height:40px;-webkit-transform:translate(-50%,-50%);transform:translate(-50%,-50%)}rs-loader.spinner14 .rs-spinner-inner{width:100%;height:100%;animation:rs-revealer-14 1s infinite linear}rs-loader.spinner14 .rs-spinner-inner span{display:block;position:absolute;top:50%;left:50%;width:16px;height:16px;border-radius:50%;margin:-8px}rs-loader.spinner14 .rs-spinner-inner span:nth-child(1){-webkit-animation:rs-revealer-14-1 2s infinite;animation:rs-revealer-14-1 2s infinite}rs-loader.spinner14 .rs-spinner-inner span:nth-child(2){-webkit-animation:rs-revealer-14-2 2s infinite;animation:rs-revealer-14-2 2s infinite}rs-loader.spinner14 .rs-spinner-inner span:nth-child(3){-webkit-animation:rs-revealer-14-3 2s infinite;animation:rs-revealer-14-3 2s infinite}rs-loader.spinner14 .rs-spinner-inner span:nth-child(4){-webkit-animation:rs-revealer-14-4 2s infinite;animation:rs-revealer-14-4 2s infinite}@-webkit-keyframes rs-revealer-14-1{0%{-webkit-transform:rotate3d(0,0,1,0deg) translate3d(0,0,0)}20%{-webkit-transform:rotate3d(0,0,1,0deg) translate3d(80%,80%,0)}80%{-webkit-transform:rotate3d(0,0,1,360deg) translate3d(80%,80%,0)}100%{-webkit-transform:rotate3d(0,0,1,360deg) translate3d(0,0,0)}}@-webkit-keyframes rs-revealer-14-2{0%{-webkit-transform:rotate3d(0,0,1,0deg) translate3d(0,0,0)}20%{-webkit-transform:rotate3d(0,0,1,0deg) translate3d(80%,-80%,0)}80%{-webkit-transform:rotate3d(0,0,1,360deg) translate3d(80%,-80%,0)}100%{-webkit-transform:rotate3d(0,0,1,360deg) translate3d(0,0,0)}}@-webkit-keyframes rs-revealer-14-3{0%{-webkit-transform:rotate3d(0,0,1,0deg) translate3d(0,0,0)}20%{-webkit-transform:rotate3d(0,0,1,0deg) translate3d(-80%,-80%,0)}80%{-webkit-transform:rotate3d(0,0,1,360deg) translate3d(-80%,-80%,0)}100%{-webkit-transform:rotate3d(0,0,1,360deg) translate3d(0,0,0)}}@-webkit-keyframes rs-revealer-14-4{0%{-webkit-transform:rotate3d(0,0,1,0deg) translate3d(0,0,0)}20%{-webkit-transform:rotate3d(0,0,1,0deg) translate3d(-80%,80%,0)}80%{-webkit-transform:rotate3d(0,0,1,360deg) translate3d(-80%,80%,0)}100%{-webkit-transform:rotate3d(0,0,1,360deg) translate3d(0,0,0)}}@keyframes rs-revealer-14-1{0%{transform:rotate3d(0,0,1,0deg) translate3d(0,0,0)}20%{transform:rotate3d(0,0,1,0deg) translate3d(80%,80%,0)}80%{transform:rotate3d(0,0,1,360deg) translate3d(80%,80%,0)}100%{transform:rotate3d(0,0,1,360deg) translate3d(0,0,0)}}@keyframes rs-revealer-14-2{0%{transform:rotate3d(0,0,1,0deg) translate3d(0,0,0)}20%{transform:rotate3d(0,0,1,0deg) translate3d(80%,-80%,0)}80%{transform:rotate3d(0,0,1,360deg) translate3d(80%,-80%,0)}100%{transform:rotate3d(0,0,1,360deg) translate3d(0,0,0)}}@keyframes rs-revealer-14-3{0%{transform:rotate3d(0,0,1,0deg) translate3d(0,0,0)}20%{transform:rotate3d(0,0,1,0deg) translate3d(-80%,-80%,0)}80%{transform:rotate3d(0,0,1,360deg) translate3d(-80%,-80%,0)}100%{transform:rotate3d(0,0,1,360deg) translate3d(0,0,0)}}@keyframes rs-revealer-14-4{0%{transform:rotate3d(0,0,1,0deg) translate3d(0,0,0)}20%{transform:rotate3d(0,0,1,0deg) translate3d(-80%,80%,0)}80%{transform:rotate3d(0,0,1,360deg) translate3d(-80%,80%,0)}100%{transform:rotate3d(0,0,1,360deg) translate3d(0,0,0)}}rs-loader.spinner15{width:40px;height:40px;margin-top:-4px;-webkit-transform:translate(-50%,-50%);transform:translate(-50%,-50%)}rs-loader.spinner15 .rs-spinner-inner{width:100%;height:100%}rs-loader.spinner15 .rs-spinner-inner span{display:block;width:20px;height:20px;position:absolute;top:0;left:0;-webkit-animation:rs-revealer-15 1.8s infinite ease-in-out;animation:rs-revealer-15 1.8s infinite ease-in-out}rs-loader.spinner15 .rs-spinner-inner:last-child{-webkit-animation-delay:-.9s;animation-delay:-.9s}@-webkit-keyframes rs-revealer-15{25%{-webkit-transform:translateX(30px) rotate(-90deg) scale(.5)}50%{-webkit-transform:translateX(30px) translateY(30px) rotate(-180deg)}75%{-webkit-transform:translateX(0) translateY(30px) rotate(-270deg) scale(.5)}100%{-webkit-transform:rotate(-360deg)}}@keyframes rs-revealer-15{25%{transform:translateX(30px) rotate(-90deg) scale(.5);-webkit-transform:translateX(30px) rotate(-90deg) scale(.5)}50%{transform:translateX(30px) translateY(30px) rotate(-179deg);-webkit-transform:translateX(30px) translateY(30px) rotate(-179deg)}50.1%{transform:translateX(30px) translateY(30px) rotate(-180deg);-webkit-transform:translateX(30px) translateY(30px) rotate(-180deg)}75%{transform:translateX(0) translateY(30px) rotate(-270deg) scale(.5);-webkit-transform:translateX(0) translateY(30px) rotate(-270deg) scale(.5)}100%{transform:rotate(-360deg);-webkit-transform:rotate(-360deg)}}.bgcanvas{display:none;position:absolute;overflow:hidden} #rs-demo-id {} /*! pojo-accessibility - v2.0.3 - 28-05-2018 */ #pojo-a11y-toolbar{position:fixed;font-size:16px !important;line-height:1.4;z-index:9999}#pojo-a11y-toolbar.pojo-a11y-toolbar-right{right:-180px;-webkit-transition:right 750ms cubic-bezier(.23, 1, .32, 1);-moz-transition:right 750ms cubic-bezier(.23, 1, .32, 1);-o-transition:right 750ms cubic-bezier(.23, 1, .32, 1);transition:right 750ms cubic-bezier(.23, 1, .32, 1)}#pojo-a11y-toolbar.pojo-a11y-toolbar-right.pojo-a11y-toolbar-open{right:0}#pojo-a11y-toolbar.pojo-a11y-toolbar-right .pojo-a11y-toolbar-toggle{right:180px}#pojo-a11y-toolbar.pojo-a11y-toolbar-left{left:-180px;-webkit-transition:left 750ms cubic-bezier(.23, 1, .32, 1);-moz-transition:left 750ms cubic-bezier(.23, 1, .32, 1);-o-transition:left 750ms cubic-bezier(.23, 1, .32, 1);transition:left 750ms cubic-bezier(.23, 1, .32, 1)}#pojo-a11y-toolbar.pojo-a11y-toolbar-left.pojo-a11y-toolbar-open{left:0}#pojo-a11y-toolbar.pojo-a11y-toolbar-left .pojo-a11y-toolbar-toggle{left:180px}#pojo-a11y-toolbar.pojo-a11y-toolbar-open .pojo-a11y-toolbar-toggle,#pojo-a11y-toolbar.pojo-a11y-toolbar-open .pojo-a11y-toolbar-overlay{-webkit-box-shadow:0 0 10px 0 rgba(0,0,0,0.2);box-shadow:0 0 10px 0 rgba(0,0,0,0.2)}#pojo-a11y-toolbar .pojo-a11y-toolbar-toggle{position:absolute}#pojo-a11y-toolbar .pojo-a11y-toolbar-toggle a{display:inline-block;font-size:200%;line-height:0;padding:10px;-webkit-box-shadow:0 0 10px 0 rgba(0,0,0,0.1);box-shadow:0 0 10px 0 rgba(0,0,0,0.1)}#pojo-a11y-toolbar .pojo-a11y-toolbar-toggle a:hover,#pojo-a11y-toolbar .pojo-a11y-toolbar-toggle a:focus{-webkit-box-shadow:0 0 10px 0 rgba(0,0,0,0.2);box-shadow:0 0 10px 0 rgba(0,0,0,0.2)}#pojo-a11y-toolbar .pojo-a11y-toolbar-overlay{border:1px solid;font-size:100%;width:180px}#pojo-a11y-toolbar .pojo-a11y-toolbar-overlay p.pojo-a11y-toolbar-title{display:block;line-height:2;font-weight:bold;padding:10px 15px 0;margin:0}#pojo-a11y-toolbar .pojo-a11y-toolbar-overlay ul.pojo-a11y-toolbar-items{list-style:none;margin:0;padding:10px 0}#pojo-a11y-toolbar .pojo-a11y-toolbar-overlay ul.pojo-a11y-toolbar-items.pojo-a11y-links{border-top:1px solid}#pojo-a11y-toolbar .pojo-a11y-toolbar-overlay ul.pojo-a11y-toolbar-items li.pojo-a11y-toolbar-item a{display:block;padding:10px 15px;font-size:80%;line-height:1}#pojo-a11y-toolbar .pojo-a11y-toolbar-overlay ul.pojo-a11y-toolbar-items li.pojo-a11y-toolbar-item a.active{font-weight:bold}#pojo-a11y-toolbar .pojo-a11y-toolbar-overlay ul.pojo-a11y-toolbar-items li.pojo-a11y-toolbar-item a svg{padding-right:6px;display:inline-block;width:1.5em;font-style:normal;font-weight:normal;font-size:inherit;line-height:1;text-align:center;text-rendering:auto;vertical-align:middle}#pojo-a11y-toolbar .pojo-a11y-toolbar-overlay ul.pojo-a11y-toolbar-items li.pojo-a11y-toolbar-item a .pojo-a11y-toolbar-text{vertical-align:middle}body.rtl #pojo-a11y-toolbar .pojo-a11y-toolbar-overlay ul.pojo-a11y-toolbar-items li.pojo-a11y-toolbar-item a svg{padding-left:6px;padding-right:0}@media (max-width:767px){#pojo-a11y-toolbar .pojo-a11y-toolbar-overlay p.pojo-a11y-toolbar-title{padding:7px 12px 0}#pojo-a11y-toolbar .pojo-a11y-toolbar-overlay ul.pojo-a11y-toolbar-items{padding:7px 0}#pojo-a11y-toolbar .pojo-a11y-toolbar-overlay ul.pojo-a11y-toolbar-items li.pojo-a11y-toolbar-item a{display:block;padding:7px 12px}}body.pojo-a11y-grayscale{filter:grayscale(100%);-webkit-filter:grayscale(100%);-webkit-filter:grayscale(1);-moz-filter:grayscale(100%);-ms-filter:grayscale(100%);-o-filter:grayscale(100%);filter:gray}body.pojo-a11y-high-contrast .placebo{line-height:normal}body.pojo-a11y-high-contrast *{-webkit-box-shadow:none !important;box-shadow:none !important}body.pojo-a11y-high-contrast a,body.pojo-a11y-high-contrast abbr,body.pojo-a11y-high-contrast acronym,body.pojo-a11y-high-contrast address,body.pojo-a11y-high-contrast article,body.pojo-a11y-high-contrast aside,body.pojo-a11y-high-contrast b,body.pojo-a11y-high-contrast basefont,body.pojo-a11y-high-contrast bdi,body.pojo-a11y-high-contrast big,body.pojo-a11y-high-contrast blink,body.pojo-a11y-high-contrast blockquote,body.pojo-a11y-high-contrast body,body.pojo-a11y-high-contrast button,body.pojo-a11y-high-contrast canvas,body.pojo-a11y-high-contrast caption,body.pojo-a11y-high-contrast center,body.pojo-a11y-high-contrast cite,body.pojo-a11y-high-contrast code,body.pojo-a11y-high-contrast col,body.pojo-a11y-high-contrast colgroup,body.pojo-a11y-high-contrast command,body.pojo-a11y-high-contrast dd,body.pojo-a11y-high-contrast del,body.pojo-a11y-high-contrast details,body.pojo-a11y-high-contrast dfn,body.pojo-a11y-high-contrast dir,body.pojo-a11y-high-contrast div,body.pojo-a11y-high-contrast dl,body.pojo-a11y-high-contrast dt,body.pojo-a11y-high-contrast em,body.pojo-a11y-high-contrast embed,body.pojo-a11y-high-contrast fieldset,body.pojo-a11y-high-contrast figcaption,body.pojo-a11y-high-contrast figure,body.pojo-a11y-high-contrast font,body.pojo-a11y-high-contrast footer,body.pojo-a11y-high-contrast form,body.pojo-a11y-high-contrast h1,body.pojo-a11y-high-contrast h1 a,body.pojo-a11y-high-contrast h1 a b,body.pojo-a11y-high-contrast h1 abbr,body.pojo-a11y-high-contrast h1 b,body.pojo-a11y-high-contrast h1 center,body.pojo-a11y-high-contrast h1 em,body.pojo-a11y-high-contrast h1 i,body.pojo-a11y-high-contrast h1 span,body.pojo-a11y-high-contrast h1 strong,body.pojo-a11y-high-contrast h2,body.pojo-a11y-high-contrast h2 a,body.pojo-a11y-high-contrast h2 a b,body.pojo-a11y-high-contrast h2 abbr,body.pojo-a11y-high-contrast h2 b,body.pojo-a11y-high-contrast h2 center,body.pojo-a11y-high-contrast h2 em,body.pojo-a11y-high-contrast h2 i,body.pojo-a11y-high-contrast h2 span,body.pojo-a11y-high-contrast h2 strong,body.pojo-a11y-high-contrast h3,body.pojo-a11y-high-contrast h3 a,body.pojo-a11y-high-contrast h3 a b,body.pojo-a11y-high-contrast h3 abbr,body.pojo-a11y-high-contrast h3 b,body.pojo-a11y-high-contrast h3 center,body.pojo-a11y-high-contrast h3 em,body.pojo-a11y-high-contrast h3 i,body.pojo-a11y-high-contrast h3 span,body.pojo-a11y-high-contrast h3 strong,body.pojo-a11y-high-contrast h4,body.pojo-a11y-high-contrast h4 a,body.pojo-a11y-high-contrast h4 a b,body.pojo-a11y-high-contrast h4 abbr,body.pojo-a11y-high-contrast h4 b,body.pojo-a11y-high-contrast h4 center,body.pojo-a11y-high-contrast h4 em,body.pojo-a11y-high-contrast h4 i,body.pojo-a11y-high-contrast h4 span,body.pojo-a11y-high-contrast h4 strong,body.pojo-a11y-high-contrast h5,body.pojo-a11y-high-contrast h5 a,body.pojo-a11y-high-contrast h5 a b,body.pojo-a11y-high-contrast h5 abbr,body.pojo-a11y-high-contrast h5 b,body.pojo-a11y-high-contrast h5 center,body.pojo-a11y-high-contrast h5 em,body.pojo-a11y-high-contrast h5 i,body.pojo-a11y-high-contrast h5 span,body.pojo-a11y-high-contrast h5 strong,body.pojo-a11y-high-contrast h6,body.pojo-a11y-high-contrast h6 a,body.pojo-a11y-high-contrast h6 a b,body.pojo-a11y-high-contrast h6 abbr,body.pojo-a11y-high-contrast h6 b,body.pojo-a11y-high-contrast h6 center,body.pojo-a11y-high-contrast h6 em,body.pojo-a11y-high-contrast h6 i,body.pojo-a11y-high-contrast h6 span,body.pojo-a11y-high-contrast h6 strong,body.pojo-a11y-high-contrast header,body.pojo-a11y-high-contrast hgroup,body.pojo-a11y-high-contrast html,body.pojo-a11y-high-contrast i,body.pojo-a11y-high-contrast iframe,body.pojo-a11y-high-contrast img,body.pojo-a11y-high-contrast input,body.pojo-a11y-high-contrast ins,body.pojo-a11y-high-contrast kbd,body.pojo-a11y-high-contrast label,body.pojo-a11y-high-contrast legend,body.pojo-a11y-high-contrast li,body.pojo-a11y-high-contrast listing,body.pojo-a11y-high-contrast main,body.pojo-a11y-high-contrast mark,body.pojo-a11y-high-contrast marquee,body.pojo-a11y-high-contrast menu,body.pojo-a11y-high-contrast meter,body.pojo-a11y-high-contrast multicol,body.pojo-a11y-high-contrast nav,body.pojo-a11y-high-contrast nobr,body.pojo-a11y-high-contrast object,body.pojo-a11y-high-contrast ol,body.pojo-a11y-high-contrast option,body.pojo-a11y-high-contrast output,body.pojo-a11y-high-contrast p,body.pojo-a11y-high-contrast plaintext,body.pojo-a11y-high-contrast pre,body.pojo-a11y-high-contrast progress,body.pojo-a11y-high-contrast q,body.pojo-a11y-high-contrast rb,body.pojo-a11y-high-contrast rp,body.pojo-a11y-high-contrast rt,body.pojo-a11y-high-contrast ruby,body.pojo-a11y-high-contrast s,body.pojo-a11y-high-contrast samp,body.pojo-a11y-high-contrast section,body.pojo-a11y-high-contrast select,body.pojo-a11y-high-contrast small,body.pojo-a11y-high-contrast span,body.pojo-a11y-high-contrast strike,body.pojo-a11y-high-contrast strong,body.pojo-a11y-high-contrast sub,body.pojo-a11y-high-contrast summary,body.pojo-a11y-high-contrast sup,body.pojo-a11y-high-contrast svg,body.pojo-a11y-high-contrast table,body.pojo-a11y-high-contrast tbody,body.pojo-a11y-high-contrast td,body.pojo-a11y-high-contrast text,body.pojo-a11y-high-contrast textarea,body.pojo-a11y-high-contrast th,body.pojo-a11y-high-contrast thead,body.pojo-a11y-high-contrast time,body.pojo-a11y-high-contrast tr,body.pojo-a11y-high-contrast tt,body.pojo-a11y-high-contrast u,body.pojo-a11y-high-contrast ul,body.pojo-a11y-high-contrast var,body.pojo-a11y-high-contrast video,body.pojo-a11y-high-contrast xmp{-moz-appearance:none !important;-moz-user-select:text !important;-webkit-user-select:text !important;background-image:none !important;text-shadow:none !important;user-select:text !important}body.pojo-a11y-high-contrast a,body.pojo-a11y-high-contrast abbr,body.pojo-a11y-high-contrast acronym,body.pojo-a11y-high-contrast address,body.pojo-a11y-high-contrast article,body.pojo-a11y-high-contrast aside,body.pojo-a11y-high-contrast b,body.pojo-a11y-high-contrast basefont,body.pojo-a11y-high-contrast bdi,body.pojo-a11y-high-contrast big,body.pojo-a11y-high-contrast blink,body.pojo-a11y-high-contrast blockquote,body.pojo-a11y-high-contrast body,body.pojo-a11y-high-contrast canvas,body.pojo-a11y-high-contrast caption,body.pojo-a11y-high-contrast center,body.pojo-a11y-high-contrast cite,body.pojo-a11y-high-contrast code,body.pojo-a11y-high-contrast col,body.pojo-a11y-high-contrast colgroup,body.pojo-a11y-high-contrast command,body.pojo-a11y-high-contrast dd,body.pojo-a11y-high-contrast del,body.pojo-a11y-high-contrast details,body.pojo-a11y-high-contrast dfn,body.pojo-a11y-high-contrast dir,body.pojo-a11y-high-contrast div,body.pojo-a11y-high-contrast dl,body.pojo-a11y-high-contrast dt,body.pojo-a11y-high-contrast em,body.pojo-a11y-high-contrast embed,body.pojo-a11y-high-contrast fieldset,body.pojo-a11y-high-contrast figcaption,body.pojo-a11y-high-contrast figure,body.pojo-a11y-high-contrast font,body.pojo-a11y-high-contrast footer,body.pojo-a11y-high-contrast form,body.pojo-a11y-high-contrast h1,body.pojo-a11y-high-contrast h1 a,body.pojo-a11y-high-contrast h1 a b,body.pojo-a11y-high-contrast h1 abbr,body.pojo-a11y-high-contrast h1 b,body.pojo-a11y-high-contrast h1 center,body.pojo-a11y-high-contrast h1 em,body.pojo-a11y-high-contrast h1 i,body.pojo-a11y-high-contrast h1 span,body.pojo-a11y-high-contrast h1 strong,body.pojo-a11y-high-contrast h2,body.pojo-a11y-high-contrast h2 a,body.pojo-a11y-high-contrast h2 a b,body.pojo-a11y-high-contrast h2 abbr,body.pojo-a11y-high-contrast h2 b,body.pojo-a11y-high-contrast h2 center,body.pojo-a11y-high-contrast h2 em,body.pojo-a11y-high-contrast h2 i,body.pojo-a11y-high-contrast h2 span,body.pojo-a11y-high-contrast h2 strong,body.pojo-a11y-high-contrast h3,body.pojo-a11y-high-contrast h3 a,body.pojo-a11y-high-contrast h3 a b,body.pojo-a11y-high-contrast h3 abbr,body.pojo-a11y-high-contrast h3 b,body.pojo-a11y-high-contrast h3 center,body.pojo-a11y-high-contrast h3 em,body.pojo-a11y-high-contrast h3 i,body.pojo-a11y-high-contrast h3 span,body.pojo-a11y-high-contrast h3 strong,body.pojo-a11y-high-contrast h4,body.pojo-a11y-high-contrast h4 a,body.pojo-a11y-high-contrast h4 a b,body.pojo-a11y-high-contrast h4 abbr,body.pojo-a11y-high-contrast h4 b,body.pojo-a11y-high-contrast h4 center,body.pojo-a11y-high-contrast h4 em,body.pojo-a11y-high-contrast h4 i,body.pojo-a11y-high-contrast h4 span,body.pojo-a11y-high-contrast h4 strong,body.pojo-a11y-high-contrast h5,body.pojo-a11y-high-contrast h5 a,body.pojo-a11y-high-contrast h5 a b,body.pojo-a11y-high-contrast h5 abbr,body.pojo-a11y-high-contrast h5 b,body.pojo-a11y-high-contrast h5 center,body.pojo-a11y-high-contrast h5 em,body.pojo-a11y-high-contrast h5 i,body.pojo-a11y-high-contrast h5 span,body.pojo-a11y-high-contrast h5 strong,body.pojo-a11y-high-contrast h6,body.pojo-a11y-high-contrast h6 a,body.pojo-a11y-high-contrast h6 a b,body.pojo-a11y-high-contrast h6 abbr,body.pojo-a11y-high-contrast h6 b,body.pojo-a11y-high-contrast h6 center,body.pojo-a11y-high-contrast h6 em,body.pojo-a11y-high-contrast h6 i,body.pojo-a11y-high-contrast h6 span,body.pojo-a11y-high-contrast h6 strong,body.pojo-a11y-high-contrast header,body.pojo-a11y-high-contrast hgroup,body.pojo-a11y-high-contrast html,body.pojo-a11y-high-contrast i,body.pojo-a11y-high-contrast iframe,body.pojo-a11y-high-contrast input,body.pojo-a11y-high-contrast ins,body.pojo-a11y-high-contrast kbd,body.pojo-a11y-high-contrast label,body.pojo-a11y-high-contrast legend,body.pojo-a11y-high-contrast li,body.pojo-a11y-high-contrast listing,body.pojo-a11y-high-contrast main,body.pojo-a11y-high-contrast mark,body.pojo-a11y-high-contrast marquee,body.pojo-a11y-high-contrast menu,body.pojo-a11y-high-contrast meter,body.pojo-a11y-high-contrast multicol,body.pojo-a11y-high-contrast nav:not(#pojo-a11y-toolbar),body.pojo-a11y-high-contrast nobr,body.pojo-a11y-high-contrast object,body.pojo-a11y-high-contrast ol,body.pojo-a11y-high-contrast option,body.pojo-a11y-high-contrast output,body.pojo-a11y-high-contrast p,body.pojo-a11y-high-contrast plaintext,body.pojo-a11y-high-contrast pre,body.pojo-a11y-high-contrast progress,body.pojo-a11y-high-contrast q,body.pojo-a11y-high-contrast rb,body.pojo-a11y-high-contrast rp,body.pojo-a11y-high-contrast rt,body.pojo-a11y-high-contrast ruby,body.pojo-a11y-high-contrast s,body.pojo-a11y-high-contrast samp,body.pojo-a11y-high-contrast section,body.pojo-a11y-high-contrast small,body.pojo-a11y-high-contrast span,body.pojo-a11y-high-contrast strike,body.pojo-a11y-high-contrast strong,body.pojo-a11y-high-contrast sub,body.pojo-a11y-high-contrast summary,body.pojo-a11y-high-contrast sup,body.pojo-a11y-high-contrast svg,body.pojo-a11y-high-contrast table,body.pojo-a11y-high-contrast tbody,body.pojo-a11y-high-contrast td,body.pojo-a11y-high-contrast text,body.pojo-a11y-high-contrast textarea,body.pojo-a11y-high-contrast th,body.pojo-a11y-high-contrast thead,body.pojo-a11y-high-contrast time,body.pojo-a11y-high-contrast tr,body.pojo-a11y-high-contrast tt,body.pojo-a11y-high-contrast u,body.pojo-a11y-high-contrast ul,body.pojo-a11y-high-contrast var,body.pojo-a11y-high-contrast video,body.pojo-a11y-high-contrast xmp{background:black !important;background-color:black !important}body.pojo-a11y-high-contrast a,body.pojo-a11y-high-contrast article,body.pojo-a11y-high-contrast aside,body.pojo-a11y-high-contrast basefont,body.pojo-a11y-high-contrast bdi,body.pojo-a11y-high-contrast big,body.pojo-a11y-high-contrast blink,body.pojo-a11y-high-contrast blockquote,body.pojo-a11y-high-contrast body,body.pojo-a11y-high-contrast button,body.pojo-a11y-high-contrast canvas,body.pojo-a11y-high-contrast caption,body.pojo-a11y-high-contrast center,body.pojo-a11y-high-contrast code,body.pojo-a11y-high-contrast col,body.pojo-a11y-high-contrast colgroup,body.pojo-a11y-high-contrast command,body.pojo-a11y-high-contrast dd,body.pojo-a11y-high-contrast del,body.pojo-a11y-high-contrast details,body.pojo-a11y-high-contrast dir,body.pojo-a11y-high-contrast div,body.pojo-a11y-high-contrast dl,body.pojo-a11y-high-contrast dt,body.pojo-a11y-high-contrast embed,body.pojo-a11y-high-contrast fieldset,body.pojo-a11y-high-contrast figcaption,body.pojo-a11y-high-contrast figure,body.pojo-a11y-high-contrast font,body.pojo-a11y-high-contrast footer,body.pojo-a11y-high-contrast form,body.pojo-a11y-high-contrast header,body.pojo-a11y-high-contrast hgroup,body.pojo-a11y-high-contrast html,body.pojo-a11y-high-contrast iframe,body.pojo-a11y-high-contrast img,body.pojo-a11y-high-contrast input,body.pojo-a11y-high-contrast ins,body.pojo-a11y-high-contrast kbd,body.pojo-a11y-high-contrast label,body.pojo-a11y-high-contrast legend,body.pojo-a11y-high-contrast li,body.pojo-a11y-high-contrast listing,body.pojo-a11y-high-contrast main,body.pojo-a11y-high-contrast mark,body.pojo-a11y-high-contrast marquee,body.pojo-a11y-high-contrast menu,body.pojo-a11y-high-contrast meter,body.pojo-a11y-high-contrast multicol,body.pojo-a11y-high-contrast nav,body.pojo-a11y-high-contrast nobr,body.pojo-a11y-high-contrast object,body.pojo-a11y-high-contrast ol,body.pojo-a11y-high-contrast option,body.pojo-a11y-high-contrast output,body.pojo-a11y-high-contrast p,body.pojo-a11y-high-contrast plaintext,body.pojo-a11y-high-contrast pre,body.pojo-a11y-high-contrast progress,body.pojo-a11y-high-contrast q,body.pojo-a11y-high-contrast rb,body.pojo-a11y-high-contrast rp,body.pojo-a11y-high-contrast rt,body.pojo-a11y-high-contrast ruby,body.pojo-a11y-high-contrast s,body.pojo-a11y-high-contrast samp,body.pojo-a11y-high-contrast section,body.pojo-a11y-high-contrast select,body.pojo-a11y-high-contrast small,body.pojo-a11y-high-contrast span,body.pojo-a11y-high-contrast strike,body.pojo-a11y-high-contrast sub,body.pojo-a11y-high-contrast summary,body.pojo-a11y-high-contrast sup,body.pojo-a11y-high-contrast svg,body.pojo-a11y-high-contrast table,body.pojo-a11y-high-contrast tbody,body.pojo-a11y-high-contrast td,body.pojo-a11y-high-contrast text,body.pojo-a11y-high-contrast textarea,body.pojo-a11y-high-contrast th,body.pojo-a11y-high-contrast thead,body.pojo-a11y-high-contrast time,body.pojo-a11y-high-contrast tr,body.pojo-a11y-high-contrast tt,body.pojo-a11y-high-contrast ul,body.pojo-a11y-high-contrast var,body.pojo-a11y-high-contrast video,body.pojo-a11y-high-contrast xmp{color:white !important}body.pojo-a11y-high-contrast abbr,body.pojo-a11y-high-contrast acronym,body.pojo-a11y-high-contrast b,body.pojo-a11y-high-contrast b span,body.pojo-a11y-high-contrast h1 b,body.pojo-a11y-high-contrast h1 strong,body.pojo-a11y-high-contrast h2 b,body.pojo-a11y-high-contrast h2 strong,body.pojo-a11y-high-contrast h3 b,body.pojo-a11y-high-contrast h3 strong,body.pojo-a11y-high-contrast h4 b,body.pojo-a11y-high-contrast h4 strong,body.pojo-a11y-high-contrast h5 b,body.pojo-a11y-high-contrast h5 strong,body.pojo-a11y-high-contrast h6 b,body.pojo-a11y-high-contrast h6 strong,body.pojo-a11y-high-contrast strong,body.pojo-a11y-high-contrast strong span{color:yellow !important}body.pojo-a11y-high-contrast address,body.pojo-a11y-high-contrast address span,body.pojo-a11y-high-contrast cite,body.pojo-a11y-high-contrast cite span,body.pojo-a11y-high-contrast dfn,body.pojo-a11y-high-contrast dfn span,body.pojo-a11y-high-contrast em,body.pojo-a11y-high-contrast em span,body.pojo-a11y-high-contrast h1 em,body.pojo-a11y-high-contrast h1 i,body.pojo-a11y-high-contrast h2 em,body.pojo-a11y-high-contrast h2 i,body.pojo-a11y-high-contrast h3 em,body.pojo-a11y-high-contrast h3 i,body.pojo-a11y-high-contrast h4 em,body.pojo-a11y-high-contrast h4 i,body.pojo-a11y-high-contrast h5 em,body.pojo-a11y-high-contrast h5 i,body.pojo-a11y-high-contrast h6 em,body.pojo-a11y-high-contrast h6 i,body.pojo-a11y-high-contrast i,body.pojo-a11y-high-contrast i span,body.pojo-a11y-high-contrast u,body.pojo-a11y-high-contrast u span{color:#FFFF80 !important}body.pojo-a11y-high-contrast dt{border-top:thin solid grey !important}body.pojo-a11y-high-contrast h1,body.pojo-a11y-high-contrast h1 a,body.pojo-a11y-high-contrast h1 a b,body.pojo-a11y-high-contrast h1 abbr,body.pojo-a11y-high-contrast h1 center,body.pojo-a11y-high-contrast h1 span,body.pojo-a11y-high-contrast h2,body.pojo-a11y-high-contrast h2 a,body.pojo-a11y-high-contrast h2 a b,body.pojo-a11y-high-contrast h2 abbr,body.pojo-a11y-high-contrast h2 center,body.pojo-a11y-high-contrast h2 span,body.pojo-a11y-high-contrast h3,body.pojo-a11y-high-contrast h3 a,body.pojo-a11y-high-contrast h3 a b,body.pojo-a11y-high-contrast h3 abbr,body.pojo-a11y-high-contrast h3 center,body.pojo-a11y-high-contrast h3 span,body.pojo-a11y-high-contrast h4,body.pojo-a11y-high-contrast h4 a,body.pojo-a11y-high-contrast h4 a b,body.pojo-a11y-high-contrast h4 abbr,body.pojo-a11y-high-contrast h4 center,body.pojo-a11y-high-contrast h4 span,body.pojo-a11y-high-contrast h5,body.pojo-a11y-high-contrast h5 a,body.pojo-a11y-high-contrast h5 a b,body.pojo-a11y-high-contrast h5 abbr,body.pojo-a11y-high-contrast h5 center,body.pojo-a11y-high-contrast h5 span,body.pojo-a11y-high-contrast h6,body.pojo-a11y-high-contrast h6 a,body.pojo-a11y-high-contrast h6 a b,body.pojo-a11y-high-contrast h6 abbr,body.pojo-a11y-high-contrast h6 center,body.pojo-a11y-high-contrast h6 span{color:#40C090 !important}body.pojo-a11y-high-contrast img{background:#808080 !important;background-color:#808080 !important}body.pojo-a11y-high-contrast abbr,body.pojo-a11y-high-contrast acronym{border-bottom:1px dotted !important}body.pojo-a11y-high-contrast :focus{outline:thin dotted !important}body.pojo-a11y-high-contrast a.button,body.pojo-a11y-high-contrast a.button abbr,body.pojo-a11y-high-contrast a.button acronym,body.pojo-a11y-high-contrast a.button b,body.pojo-a11y-high-contrast a.button basefont,body.pojo-a11y-high-contrast a.button big,body.pojo-a11y-high-contrast a.button br,body.pojo-a11y-high-contrast a.button code,body.pojo-a11y-high-contrast a.button div,body.pojo-a11y-high-contrast a.button em,body.pojo-a11y-high-contrast a.button font,body.pojo-a11y-high-contrast a.button h1,body.pojo-a11y-high-contrast a.button h2,body.pojo-a11y-high-contrast a.button h3,body.pojo-a11y-high-contrast a.button h4,body.pojo-a11y-high-contrast a.button h5,body.pojo-a11y-high-contrast a.button h6,body.pojo-a11y-high-contrast a.button i,body.pojo-a11y-high-contrast a.button kbd,body.pojo-a11y-high-contrast a.button rb,body.pojo-a11y-high-contrast a.button rp,body.pojo-a11y-high-contrast a.button rt,body.pojo-a11y-high-contrast a.button ruby,body.pojo-a11y-high-contrast a.button samp,body.pojo-a11y-high-contrast a.button small,body.pojo-a11y-high-contrast a.button span,body.pojo-a11y-high-contrast a.button strong,body.pojo-a11y-high-contrast a.button tt,body.pojo-a11y-high-contrast a.button u,body.pojo-a11y-high-contrast a.button var,body.pojo-a11y-high-contrast a:link,body.pojo-a11y-high-contrast a:link abbr,body.pojo-a11y-high-contrast a:link acronym,body.pojo-a11y-high-contrast a:link b,body.pojo-a11y-high-contrast a:link basefont,body.pojo-a11y-high-contrast a:link big,body.pojo-a11y-high-contrast a:link br,body.pojo-a11y-high-contrast a:link code,body.pojo-a11y-high-contrast a:link div,body.pojo-a11y-high-contrast a:link em,body.pojo-a11y-high-contrast a:link font,body.pojo-a11y-high-contrast a:link h1,body.pojo-a11y-high-contrast a:link h2,body.pojo-a11y-high-contrast a:link h3,body.pojo-a11y-high-contrast a:link h4,body.pojo-a11y-high-contrast a:link h5,body.pojo-a11y-high-contrast a:link h6,body.pojo-a11y-high-contrast a:link i,body.pojo-a11y-high-contrast a:link kbd,body.pojo-a11y-high-contrast a:link rb,body.pojo-a11y-high-contrast a:link rp,body.pojo-a11y-high-contrast a:link rt,body.pojo-a11y-high-contrast a:link ruby,body.pojo-a11y-high-contrast a:link samp,body.pojo-a11y-high-contrast a:link small,body.pojo-a11y-high-contrast a:link span,body.pojo-a11y-high-contrast a:link strong,body.pojo-a11y-high-contrast a:link tt,body.pojo-a11y-high-contrast a:link u,body.pojo-a11y-high-contrast a:link var,body.pojo-a11y-high-contrast div#secondaryNav div#documentNavigation ul.navigationTabs li.tabItem{color:#0080FF !important}body.pojo-a11y-high-contrast button,body.pojo-a11y-high-contrast input,body.pojo-a11y-high-contrast textarea,body.pojo-a11y-high-contrast select,body.pojo-a11y-high-contrast table,body.pojo-a11y-high-contrast td,body.pojo-a11y-high-contrast th,body.pojo-a11y-high-contrast tr,body.pojo-a11y-high-contrast tt{border:1px solid #ffffff !important}body.pojo-a11y-high-contrast button{background:#600040 !important;background-color:#600040 !important}body.pojo-a11y-high-contrast select{-webkit-appearance:listbox !important;background:#600060 !important;background-color:#600060 !important}body.pojo-a11y-high-contrast a:visited,body.pojo-a11y-high-contrast a:visited abbr,body.pojo-a11y-high-contrast a:visited acronym,body.pojo-a11y-high-contrast a:visited b,body.pojo-a11y-high-contrast a:visited basefont,body.pojo-a11y-high-contrast a:visited big,body.pojo-a11y-high-contrast a:visited br,body.pojo-a11y-high-contrast a:visited code,body.pojo-a11y-high-contrast a:visited div,body.pojo-a11y-high-contrast a:visited em,body.pojo-a11y-high-contrast a:visited font,body.pojo-a11y-high-contrast a:visited h1,body.pojo-a11y-high-contrast a:visited h2,body.pojo-a11y-high-contrast a:visited h3,body.pojo-a11y-high-contrast a:visited h4,body.pojo-a11y-high-contrast a:visited h5,body.pojo-a11y-high-contrast a:visited h6,body.pojo-a11y-high-contrast a:visited i,body.pojo-a11y-high-contrast a:visited kbd,body.pojo-a11y-high-contrast a:visited rb,body.pojo-a11y-high-contrast a:visited rp,body.pojo-a11y-high-contrast a:visited rt,body.pojo-a11y-high-contrast a:visited ruby,body.pojo-a11y-high-contrast a:visited samp,body.pojo-a11y-high-contrast a:visited small,body.pojo-a11y-high-contrast a:visited span,body.pojo-a11y-high-contrast a:visited strong,body.pojo-a11y-high-contrast a:visited tt,body.pojo-a11y-high-contrast a:visited u,body.pojo-a11y-high-contrast a:visited var,body.pojo-a11y-high-contrast div#secondaryNav div#documentNavigation ul.navigationTabs li.tabItem.active{color:#00FFFF !important}body.pojo-a11y-high-contrast ::selection,body.pojo-a11y-high-contrast ::-moz-selection{background:#4080c0 !important;background-color:#4080c0 !important}body.pojo-a11y-high-contrast a.button:hover,body.pojo-a11y-high-contrast a.button:hover abbr,body.pojo-a11y-high-contrast a.button:hover acronym,body.pojo-a11y-high-contrast a.button:hover b,body.pojo-a11y-high-contrast a.button:hover basefont,body.pojo-a11y-high-contrast a.button:hover big,body.pojo-a11y-high-contrast a.button:hover br,body.pojo-a11y-high-contrast a.button:hover code,body.pojo-a11y-high-contrast a.button:hover div,body.pojo-a11y-high-contrast a.button:hover em,body.pojo-a11y-high-contrast a.button:hover font,body.pojo-a11y-high-contrast a.button:hover h1,body.pojo-a11y-high-contrast a.button:hover h2,body.pojo-a11y-high-contrast a.button:hover h3,body.pojo-a11y-high-contrast a.button:hover h4,body.pojo-a11y-high-contrast a.button:hover h5,body.pojo-a11y-high-contrast a.button:hover h6,body.pojo-a11y-high-contrast a.button:hover i,body.pojo-a11y-high-contrast a.button:hover kbd,body.pojo-a11y-high-contrast a.button:hover rb,body.pojo-a11y-high-contrast a.button:hover rp,body.pojo-a11y-high-contrast a.button:hover rt,body.pojo-a11y-high-contrast a.button:hover ruby,body.pojo-a11y-high-contrast a.button:hover samp,body.pojo-a11y-high-contrast a.button:hover small,body.pojo-a11y-high-contrast a.button:hover span,body.pojo-a11y-high-contrast a.button:hover strong,body.pojo-a11y-high-contrast a.button:hover tt,body.pojo-a11y-high-contrast a.button:hover u,body.pojo-a11y-high-contrast a.button:hover var,body.pojo-a11y-high-contrast a:link:hover,body.pojo-a11y-high-contrast a:link:hover abbr,body.pojo-a11y-high-contrast a:link:hover acronym,body.pojo-a11y-high-contrast a:link:hover b,body.pojo-a11y-high-contrast a:link:hover basefont,body.pojo-a11y-high-contrast a:link:hover big,body.pojo-a11y-high-contrast a:link:hover br,body.pojo-a11y-high-contrast a:link:hover code,body.pojo-a11y-high-contrast a:link:hover div,body.pojo-a11y-high-contrast a:link:hover em,body.pojo-a11y-high-contrast a:link:hover font,body.pojo-a11y-high-contrast a:link:hover h1,body.pojo-a11y-high-contrast a:link:hover h2,body.pojo-a11y-high-contrast a:link:hover h3,body.pojo-a11y-high-contrast a:link:hover h4,body.pojo-a11y-high-contrast a:link:hover h5,body.pojo-a11y-high-contrast a:link:hover h6,body.pojo-a11y-high-contrast a:link:hover i,body.pojo-a11y-high-contrast a:link:hover kbd,body.pojo-a11y-high-contrast a:link:hover rb,body.pojo-a11y-high-contrast a:link:hover rp,body.pojo-a11y-high-contrast a:link:hover rt,body.pojo-a11y-high-contrast a:link:hover ruby,body.pojo-a11y-high-contrast a:link:hover samp,body.pojo-a11y-high-contrast a:link:hover small,body.pojo-a11y-high-contrast a:link:hover span,body.pojo-a11y-high-contrast a:link:hover strong,body.pojo-a11y-high-contrast a:link:hover tt,body.pojo-a11y-high-contrast a:link:hover u,body.pojo-a11y-high-contrast a:link:hover var,body.pojo-a11y-high-contrast a:visited:hover,body.pojo-a11y-high-contrast a:visited:hover abbr,body.pojo-a11y-high-contrast a:visited:hover acronym,body.pojo-a11y-high-contrast a:visited:hover b,body.pojo-a11y-high-contrast a:visited:hover basefont,body.pojo-a11y-high-contrast a:visited:hover big,body.pojo-a11y-high-contrast a:visited:hover br,body.pojo-a11y-high-contrast a:visited:hover code,body.pojo-a11y-high-contrast a:visited:hover div,body.pojo-a11y-high-contrast a:visited:hover em,body.pojo-a11y-high-contrast a:visited:hover font,body.pojo-a11y-high-contrast a:visited:hover h1,body.pojo-a11y-high-contrast a:visited:hover h2,body.pojo-a11y-high-contrast a:visited:hover h3,body.pojo-a11y-high-contrast a:visited:hover h4,body.pojo-a11y-high-contrast a:visited:hover h5,body.pojo-a11y-high-contrast a:visited:hover h6,body.pojo-a11y-high-contrast a:visited:hover i,body.pojo-a11y-high-contrast a:visited:hover kbd,body.pojo-a11y-high-contrast a:visited:hover rb,body.pojo-a11y-high-contrast a:visited:hover rp,body.pojo-a11y-high-contrast a:visited:hover rt,body.pojo-a11y-high-contrast a:visited:hover ruby,body.pojo-a11y-high-contrast a:visited:hover samp,body.pojo-a11y-high-contrast a:visited:hover small,body.pojo-a11y-high-contrast a:visited:hover span,body.pojo-a11y-high-contrast a:visited:hover strong,body.pojo-a11y-high-contrast a:visited:hover tt,body.pojo-a11y-high-contrast a:visited:hover u,body.pojo-a11y-high-contrast a:visited:hover var{background:#400000 !important;background-color:#400000 !important}body.pojo-a11y-high-contrast body>input#site+div#wrapper span.mk,body.pojo-a11y-high-contrast body>input#site+div#wrapper span.mk b,body.pojo-a11y-high-contrast input[type=reset]{background:#400060 !important;background-color:#400060 !important}body.pojo-a11y-high-contrast div[role="button"],body.pojo-a11y-high-contrast input[type=button],body.pojo-a11y-high-contrast input[type=submit]{background:#600040 !important;background-color:#600040 !important}body.pojo-a11y-high-contrast input[type=search]{-webkit-appearance:textfield !important}body.pojo-a11y-high-contrast html button[disabled],body.pojo-a11y-high-contrast html input[disabled],body.pojo-a11y-high-contrast html select[disabled],body.pojo-a11y-high-contrast html textarea[disabled]{background:#404040 !important;background-color:#404040 !important}body.pojo-a11y-high-contrast .menu li a span.label{text-transform:none !important}body.pojo-a11y-high-contrast .menu li a span.label,body.pojo-a11y-high-contrast div.jwplayer span.jwcontrolbar,body.pojo-a11y-high-contrast div.jwplayer span.jwcontrols{display:inline !important}body.pojo-a11y-high-contrast a:link.new,body.pojo-a11y-high-contrast a:link.new i,body.pojo-a11y-high-contrast a:link.new b,body.pojo-a11y-high-contrast span.Apple-style-span{color:#FFFF40 !important}body.pojo-a11y-high-contrast body.mediawiki img.tex{background:white !important;background-color:white !important;border:white solid 3px !important}body.pojo-a11y-high-contrast text>tspan:first-letter,body.pojo-a11y-high-contrast text>tspan:first-line{background:inherit !important;background-color:inherit !important;color:inherit !important}body.pojo-a11y-high-contrast div.sbtc div.sbsb_a li.sbsb_d div,body.pojo-a11y-high-contrast table.gssb_c tr.gssb_i a,body.pojo-a11y-high-contrast table.gssb_c tr.gssb_i b,body.pojo-a11y-high-contrast table.gssb_c tr.gssb_i span,body.pojo-a11y-high-contrast table.gssb_c tr.gssb_i td{background:#003050 !important;background-color:#003050 !important}body.pojo-a11y-high-contrast img[width="18"][height="18"]{height:18px !important;width:18px !important}body.pojo-a11y-high-contrast a>span.iconHelp:empty:after{content:"Help" !important}body.pojo-a11y-high-contrast div#gmap,body.pojo-a11y-high-contrast div#gmap *{background:initial !important}body.pojo-a11y-negative-contrast,body.pojo-a11y-negative-contrast *:not(#pojo-a11y-toolbar){background:#000 !important;color:#ffffff !important}body.pojo-a11y-negative-contrast a,body.pojo-a11y-negative-contrast *:not(#pojo-a11y-toolbar) a,body.pojo-a11y-negative-contrast b,body.pojo-a11y-negative-contrast *:not(#pojo-a11y-toolbar) b,body.pojo-a11y-negative-contrast blockquote,body.pojo-a11y-negative-contrast *:not(#pojo-a11y-toolbar) blockquote,body.pojo-a11y-negative-contrast button,body.pojo-a11y-negative-contrast *:not(#pojo-a11y-toolbar) button,body.pojo-a11y-negative-contrast canvas,body.pojo-a11y-negative-contrast *:not(#pojo-a11y-toolbar) canvas,body.pojo-a11y-negative-contrast caption,body.pojo-a11y-negative-contrast *:not(#pojo-a11y-toolbar) caption,body.pojo-a11y-negative-contrast center,body.pojo-a11y-negative-contrast *:not(#pojo-a11y-toolbar) center,body.pojo-a11y-negative-contrast cite,body.pojo-a11y-negative-contrast *:not(#pojo-a11y-toolbar) cite,body.pojo-a11y-negative-contrast code,body.pojo-a11y-negative-contrast *:not(#pojo-a11y-toolbar) code,body.pojo-a11y-negative-contrast col,body.pojo-a11y-negative-contrast *:not(#pojo-a11y-toolbar) col,body.pojo-a11y-negative-contrast colgroup,body.pojo-a11y-negative-contrast *:not(#pojo-a11y-toolbar) colgroup,body.pojo-a11y-negative-contrast dd,body.pojo-a11y-negative-contrast *:not(#pojo-a11y-toolbar) dd,body.pojo-a11y-negative-contrast details,body.pojo-a11y-negative-contrast *:not(#pojo-a11y-toolbar) details,body.pojo-a11y-negative-contrast dfn,body.pojo-a11y-negative-contrast *:not(#pojo-a11y-toolbar) dfn,body.pojo-a11y-negative-contrast dir,body.pojo-a11y-negative-contrast *:not(#pojo-a11y-toolbar) dir,body.pojo-a11y-negative-contrast div,body.pojo-a11y-negative-contrast *:not(#pojo-a11y-toolbar) div,body.pojo-a11y-negative-contrast dl,body.pojo-a11y-negative-contrast *:not(#pojo-a11y-toolbar) dl,body.pojo-a11y-negative-contrast dt,body.pojo-a11y-negative-contrast *:not(#pojo-a11y-toolbar) dt,body.pojo-a11y-negative-contrast em,body.pojo-a11y-negative-contrast *:not(#pojo-a11y-toolbar) em,body.pojo-a11y-negative-contrast embed,body.pojo-a11y-negative-contrast *:not(#pojo-a11y-toolbar) embed,body.pojo-a11y-negative-contrast fieldset,body.pojo-a11y-negative-contrast *:not(#pojo-a11y-toolbar) fieldset,body.pojo-a11y-negative-contrast figcaption,body.pojo-a11y-negative-contrast *:not(#pojo-a11y-toolbar) figcaption,body.pojo-a11y-negative-contrast figure,body.pojo-a11y-negative-contrast *:not(#pojo-a11y-toolbar) figure,body.pojo-a11y-negative-contrast font,body.pojo-a11y-negative-contrast *:not(#pojo-a11y-toolbar) font,body.pojo-a11y-negative-contrast footer,body.pojo-a11y-negative-contrast *:not(#pojo-a11y-toolbar) footer,body.pojo-a11y-negative-contrast form,body.pojo-a11y-negative-contrast *:not(#pojo-a11y-toolbar) form,body.pojo-a11y-negative-contrast header,body.pojo-a11y-negative-contrast *:not(#pojo-a11y-toolbar) header,body.pojo-a11y-negative-contrast i,body.pojo-a11y-negative-contrast *:not(#pojo-a11y-toolbar) i,body.pojo-a11y-negative-contrast iframe,body.pojo-a11y-negative-contrast *:not(#pojo-a11y-toolbar) iframe,body.pojo-a11y-negative-contrast img,body.pojo-a11y-negative-contrast *:not(#pojo-a11y-toolbar) img,body.pojo-a11y-negative-contrast input,body.pojo-a11y-negative-contrast *:not(#pojo-a11y-toolbar) input,body.pojo-a11y-negative-contrast kbd,body.pojo-a11y-negative-contrast *:not(#pojo-a11y-toolbar) kbd,body.pojo-a11y-negative-contrast label,body.pojo-a11y-negative-contrast *:not(#pojo-a11y-toolbar) label,body.pojo-a11y-negative-contrast legend,body.pojo-a11y-negative-contrast *:not(#pojo-a11y-toolbar) legend,body.pojo-a11y-negative-contrast li,body.pojo-a11y-negative-contrast *:not(#pojo-a11y-toolbar) li,body.pojo-a11y-negative-contrast mark,body.pojo-a11y-negative-contrast *:not(#pojo-a11y-toolbar) mark,body.pojo-a11y-negative-contrast menu,body.pojo-a11y-negative-contrast *:not(#pojo-a11y-toolbar) menu,body.pojo-a11y-negative-contrast meter,body.pojo-a11y-negative-contrast *:not(#pojo-a11y-toolbar) meter,body.pojo-a11y-negative-contrast nav,body.pojo-a11y-negative-contrast *:not(#pojo-a11y-toolbar) nav,body.pojo-a11y-negative-contrast nobr,body.pojo-a11y-negative-contrast *:not(#pojo-a11y-toolbar) nobr,body.pojo-a11y-negative-contrast object,body.pojo-a11y-negative-contrast *:not(#pojo-a11y-toolbar) object,body.pojo-a11y-negative-contrast ol,body.pojo-a11y-negative-contrast *:not(#pojo-a11y-toolbar) ol,body.pojo-a11y-negative-contrast option,body.pojo-a11y-negative-contrast *:not(#pojo-a11y-toolbar) option,body.pojo-a11y-negative-contrast pre,body.pojo-a11y-negative-contrast *:not(#pojo-a11y-toolbar) pre,body.pojo-a11y-negative-contrast progress,body.pojo-a11y-negative-contrast *:not(#pojo-a11y-toolbar) progress,body.pojo-a11y-negative-contrast q,body.pojo-a11y-negative-contrast *:not(#pojo-a11y-toolbar) q,body.pojo-a11y-negative-contrast s,body.pojo-a11y-negative-contrast *:not(#pojo-a11y-toolbar) s,body.pojo-a11y-negative-contrast section,body.pojo-a11y-negative-contrast *:not(#pojo-a11y-toolbar) section,body.pojo-a11y-negative-contrast select,body.pojo-a11y-negative-contrast *:not(#pojo-a11y-toolbar) select,body.pojo-a11y-negative-contrast small,body.pojo-a11y-negative-contrast *:not(#pojo-a11y-toolbar) small,body.pojo-a11y-negative-contrast span,body.pojo-a11y-negative-contrast *:not(#pojo-a11y-toolbar) span,body.pojo-a11y-negative-contrast strike,body.pojo-a11y-negative-contrast *:not(#pojo-a11y-toolbar) strike,body.pojo-a11y-negative-contrast strong,body.pojo-a11y-negative-contrast *:not(#pojo-a11y-toolbar) strong,body.pojo-a11y-negative-contrast sub,body.pojo-a11y-negative-contrast *:not(#pojo-a11y-toolbar) sub,body.pojo-a11y-negative-contrast summary,body.pojo-a11y-negative-contrast *:not(#pojo-a11y-toolbar) summary,body.pojo-a11y-negative-contrast sup,body.pojo-a11y-negative-contrast *:not(#pojo-a11y-toolbar) sup,body.pojo-a11y-negative-contrast table,body.pojo-a11y-negative-contrast *:not(#pojo-a11y-toolbar) table,body.pojo-a11y-negative-contrast td,body.pojo-a11y-negative-contrast *:not(#pojo-a11y-toolbar) td,body.pojo-a11y-negative-contrast textarea,body.pojo-a11y-negative-contrast *:not(#pojo-a11y-toolbar) textarea,body.pojo-a11y-negative-contrast th,body.pojo-a11y-negative-contrast *:not(#pojo-a11y-toolbar) th,body.pojo-a11y-negative-contrast time,body.pojo-a11y-negative-contrast *:not(#pojo-a11y-toolbar) time,body.pojo-a11y-negative-contrast tr,body.pojo-a11y-negative-contrast *:not(#pojo-a11y-toolbar) tr,body.pojo-a11y-negative-contrast tt,body.pojo-a11y-negative-contrast *:not(#pojo-a11y-toolbar) tt,body.pojo-a11y-negative-contrast u,body.pojo-a11y-negative-contrast *:not(#pojo-a11y-toolbar) u,body.pojo-a11y-negative-contrast ul,body.pojo-a11y-negative-contrast *:not(#pojo-a11y-toolbar) ul,body.pojo-a11y-negative-contrast var,body.pojo-a11y-negative-contrast *:not(#pojo-a11y-toolbar) var,body.pojo-a11y-negative-contrast a span,body.pojo-a11y-negative-contrast *:not(#pojo-a11y-toolbar) a span,body.pojo-a11y-negative-contrast strong,body.pojo-a11y-negative-contrast *:not(#pojo-a11y-toolbar) strong{color:yellow !important}body.pojo-a11y-negative-contrast button,body.pojo-a11y-negative-contrast *:not(#pojo-a11y-toolbar) button,body.pojo-a11y-negative-contrast input,body.pojo-a11y-negative-contrast *:not(#pojo-a11y-toolbar) input,body.pojo-a11y-negative-contrast textarea,body.pojo-a11y-negative-contrast *:not(#pojo-a11y-toolbar) textarea,body.pojo-a11y-negative-contrast select,body.pojo-a11y-negative-contrast *:not(#pojo-a11y-toolbar) select,body.pojo-a11y-negative-contrast table,body.pojo-a11y-negative-contrast *:not(#pojo-a11y-toolbar) table,body.pojo-a11y-negative-contrast td,body.pojo-a11y-negative-contrast *:not(#pojo-a11y-toolbar) td,body.pojo-a11y-negative-contrast th,body.pojo-a11y-negative-contrast *:not(#pojo-a11y-toolbar) th,body.pojo-a11y-negative-contrast tr,body.pojo-a11y-negative-contrast *:not(#pojo-a11y-toolbar) tr,body.pojo-a11y-negative-contrast tt,body.pojo-a11y-negative-contrast *:not(#pojo-a11y-toolbar) tt{border:1px solid #ffffff !important}body.pojo-a11y-negative-contrast div#gmap,body.pojo-a11y-negative-contrast div#gmap *{background:initial !important}body.pojo-a11y-light-background,body.pojo-a11y-light-background *:not(#pojo-a11y-toolbar):not(.pojo-a11y-toolbar-link){background:#fff !important;color:#000 !important}body.pojo-a11y-light-background div#gmap,body.pojo-a11y-light-background div#gmap *{background:initial !important}body.pojo-a11y-resize-font-200,body.pojo-a11y-resize-font-200 p:not(.pojo-a11y-toolbar-title),body.pojo-a11y-resize-font-200 li:not(.pojo-a11y-toolbar-item),body.pojo-a11y-resize-font-200 label,body.pojo-a11y-resize-font-200 input,body.pojo-a11y-resize-font-200 select,body.pojo-a11y-resize-font-200 textarea,body.pojo-a11y-resize-font-200 legend,body.pojo-a11y-resize-font-200 code,body.pojo-a11y-resize-font-200 pre,body.pojo-a11y-resize-font-200 dd,body.pojo-a11y-resize-font-200 dt,body.pojo-a11y-resize-font-200 span,body.pojo-a11y-resize-font-200 blockquote{font-size:200% !important}body.pojo-a11y-resize-font-200 h1,body.pojo-a11y-resize-font-200 h2,body.pojo-a11y-resize-font-200 h3,body.pojo-a11y-resize-font-200 h4,body.pojo-a11y-resize-font-200 h5,body.pojo-a11y-resize-font-200 h6,body.pojo-a11y-resize-font-200 h1 span,body.pojo-a11y-resize-font-200 h2 span,body.pojo-a11y-resize-font-200 h3 span,body.pojo-a11y-resize-font-200 h4 span,body.pojo-a11y-resize-font-200 h5 span,body.pojo-a11y-resize-font-200 h6 span{font-size:266% !important}body.pojo-a11y-resize-font-190,body.pojo-a11y-resize-font-190 p:not(.pojo-a11y-toolbar-title),body.pojo-a11y-resize-font-190 li:not(.pojo-a11y-toolbar-item),body.pojo-a11y-resize-font-190 label,body.pojo-a11y-resize-font-190 input,body.pojo-a11y-resize-font-190 select,body.pojo-a11y-resize-font-190 textarea,body.pojo-a11y-resize-font-190 legend,body.pojo-a11y-resize-font-190 code,body.pojo-a11y-resize-font-190 pre,body.pojo-a11y-resize-font-190 dd,body.pojo-a11y-resize-font-190 dt,body.pojo-a11y-resize-font-190 span,body.pojo-a11y-resize-font-190 blockquote{font-size:190% !important}body.pojo-a11y-resize-font-190 h1,body.pojo-a11y-resize-font-190 h2,body.pojo-a11y-resize-font-190 h3,body.pojo-a11y-resize-font-190 h4,body.pojo-a11y-resize-font-190 h5,body.pojo-a11y-resize-font-190 h6,body.pojo-a11y-resize-font-190 h1 span,body.pojo-a11y-resize-font-190 h2 span,body.pojo-a11y-resize-font-190 h3 span,body.pojo-a11y-resize-font-190 h4 span,body.pojo-a11y-resize-font-190 h5 span,body.pojo-a11y-resize-font-190 h6 span{font-size:252.70000000000002% !important}body.pojo-a11y-resize-font-180,body.pojo-a11y-resize-font-180 p:not(.pojo-a11y-toolbar-title),body.pojo-a11y-resize-font-180 li:not(.pojo-a11y-toolbar-item),body.pojo-a11y-resize-font-180 label,body.pojo-a11y-resize-font-180 input,body.pojo-a11y-resize-font-180 select,body.pojo-a11y-resize-font-180 textarea,body.pojo-a11y-resize-font-180 legend,body.pojo-a11y-resize-font-180 code,body.pojo-a11y-resize-font-180 pre,body.pojo-a11y-resize-font-180 dd,body.pojo-a11y-resize-font-180 dt,body.pojo-a11y-resize-font-180 span,body.pojo-a11y-resize-font-180 blockquote{font-size:180% !important}body.pojo-a11y-resize-font-180 h1,body.pojo-a11y-resize-font-180 h2,body.pojo-a11y-resize-font-180 h3,body.pojo-a11y-resize-font-180 h4,body.pojo-a11y-resize-font-180 h5,body.pojo-a11y-resize-font-180 h6,body.pojo-a11y-resize-font-180 h1 span,body.pojo-a11y-resize-font-180 h2 span,body.pojo-a11y-resize-font-180 h3 span,body.pojo-a11y-resize-font-180 h4 span,body.pojo-a11y-resize-font-180 h5 span,body.pojo-a11y-resize-font-180 h6 span{font-size:239.4% !important}body.pojo-a11y-resize-font-170,body.pojo-a11y-resize-font-170 p:not(.pojo-a11y-toolbar-title),body.pojo-a11y-resize-font-170 li:not(.pojo-a11y-toolbar-item),body.pojo-a11y-resize-font-170 label,body.pojo-a11y-resize-font-170 input,body.pojo-a11y-resize-font-170 select,body.pojo-a11y-resize-font-170 textarea,body.pojo-a11y-resize-font-170 legend,body.pojo-a11y-resize-font-170 code,body.pojo-a11y-resize-font-170 pre,body.pojo-a11y-resize-font-170 dd,body.pojo-a11y-resize-font-170 dt,body.pojo-a11y-resize-font-170 span,body.pojo-a11y-resize-font-170 blockquote{font-size:170% !important}body.pojo-a11y-resize-font-170 h1,body.pojo-a11y-resize-font-170 h2,body.pojo-a11y-resize-font-170 h3,body.pojo-a11y-resize-font-170 h4,body.pojo-a11y-resize-font-170 h5,body.pojo-a11y-resize-font-170 h6,body.pojo-a11y-resize-font-170 h1 span,body.pojo-a11y-resize-font-170 h2 span,body.pojo-a11y-resize-font-170 h3 span,body.pojo-a11y-resize-font-170 h4 span,body.pojo-a11y-resize-font-170 h5 span,body.pojo-a11y-resize-font-170 h6 span{font-size:226.10000000000002% !important}body.pojo-a11y-resize-font-160,body.pojo-a11y-resize-font-160 p:not(.pojo-a11y-toolbar-title),body.pojo-a11y-resize-font-160 li:not(.pojo-a11y-toolbar-item),body.pojo-a11y-resize-font-160 label,body.pojo-a11y-resize-font-160 input,body.pojo-a11y-resize-font-160 select,body.pojo-a11y-resize-font-160 textarea,body.pojo-a11y-resize-font-160 legend,body.pojo-a11y-resize-font-160 code,body.pojo-a11y-resize-font-160 pre,body.pojo-a11y-resize-font-160 dd,body.pojo-a11y-resize-font-160 dt,body.pojo-a11y-resize-font-160 span,body.pojo-a11y-resize-font-160 blockquote{font-size:160% !important}body.pojo-a11y-resize-font-160 h1,body.pojo-a11y-resize-font-160 h2,body.pojo-a11y-resize-font-160 h3,body.pojo-a11y-resize-font-160 h4,body.pojo-a11y-resize-font-160 h5,body.pojo-a11y-resize-font-160 h6,body.pojo-a11y-resize-font-160 h1 span,body.pojo-a11y-resize-font-160 h2 span,body.pojo-a11y-resize-font-160 h3 span,body.pojo-a11y-resize-font-160 h4 span,body.pojo-a11y-resize-font-160 h5 span,body.pojo-a11y-resize-font-160 h6 span{font-size:212.8% !important}body.pojo-a11y-resize-font-150,body.pojo-a11y-resize-font-150 p:not(.pojo-a11y-toolbar-title),body.pojo-a11y-resize-font-150 li:not(.pojo-a11y-toolbar-item),body.pojo-a11y-resize-font-150 label,body.pojo-a11y-resize-font-150 input,body.pojo-a11y-resize-font-150 select,body.pojo-a11y-resize-font-150 textarea,body.pojo-a11y-resize-font-150 legend,body.pojo-a11y-resize-font-150 code,body.pojo-a11y-resize-font-150 pre,body.pojo-a11y-resize-font-150 dd,body.pojo-a11y-resize-font-150 dt,body.pojo-a11y-resize-font-150 span,body.pojo-a11y-resize-font-150 blockquote{font-size:150% !important}body.pojo-a11y-resize-font-150 h1,body.pojo-a11y-resize-font-150 h2,body.pojo-a11y-resize-font-150 h3,body.pojo-a11y-resize-font-150 h4,body.pojo-a11y-resize-font-150 h5,body.pojo-a11y-resize-font-150 h6,body.pojo-a11y-resize-font-150 h1 span,body.pojo-a11y-resize-font-150 h2 span,body.pojo-a11y-resize-font-150 h3 span,body.pojo-a11y-resize-font-150 h4 span,body.pojo-a11y-resize-font-150 h5 span,body.pojo-a11y-resize-font-150 h6 span{font-size:199.5% !important}body.pojo-a11y-resize-font-140,body.pojo-a11y-resize-font-140 p:not(.pojo-a11y-toolbar-title),body.pojo-a11y-resize-font-140 li:not(.pojo-a11y-toolbar-item),body.pojo-a11y-resize-font-140 label,body.pojo-a11y-resize-font-140 input,body.pojo-a11y-resize-font-140 select,body.pojo-a11y-resize-font-140 textarea,body.pojo-a11y-resize-font-140 legend,body.pojo-a11y-resize-font-140 code,body.pojo-a11y-resize-font-140 pre,body.pojo-a11y-resize-font-140 dd,body.pojo-a11y-resize-font-140 dt,body.pojo-a11y-resize-font-140 span,body.pojo-a11y-resize-font-140 blockquote{font-size:140% !important}body.pojo-a11y-resize-font-140 h1,body.pojo-a11y-resize-font-140 h2,body.pojo-a11y-resize-font-140 h3,body.pojo-a11y-resize-font-140 h4,body.pojo-a11y-resize-font-140 h5,body.pojo-a11y-resize-font-140 h6,body.pojo-a11y-resize-font-140 h1 span,body.pojo-a11y-resize-font-140 h2 span,body.pojo-a11y-resize-font-140 h3 span,body.pojo-a11y-resize-font-140 h4 span,body.pojo-a11y-resize-font-140 h5 span,body.pojo-a11y-resize-font-140 h6 span{font-size:186.20000000000002% !important}body.pojo-a11y-resize-font-130,body.pojo-a11y-resize-font-130 p:not(.pojo-a11y-toolbar-title),body.pojo-a11y-resize-font-130 li:not(.pojo-a11y-toolbar-item),body.pojo-a11y-resize-font-130 label,body.pojo-a11y-resize-font-130 input,body.pojo-a11y-resize-font-130 select,body.pojo-a11y-resize-font-130 textarea,body.pojo-a11y-resize-font-130 legend,body.pojo-a11y-resize-font-130 code,body.pojo-a11y-resize-font-130 pre,body.pojo-a11y-resize-font-130 dd,body.pojo-a11y-resize-font-130 dt,body.pojo-a11y-resize-font-130 span,body.pojo-a11y-resize-font-130 blockquote{font-size:130% !important}body.pojo-a11y-resize-font-130 h1,body.pojo-a11y-resize-font-130 h2,body.pojo-a11y-resize-font-130 h3,body.pojo-a11y-resize-font-130 h4,body.pojo-a11y-resize-font-130 h5,body.pojo-a11y-resize-font-130 h6,body.pojo-a11y-resize-font-130 h1 span,body.pojo-a11y-resize-font-130 h2 span,body.pojo-a11y-resize-font-130 h3 span,body.pojo-a11y-resize-font-130 h4 span,body.pojo-a11y-resize-font-130 h5 span,body.pojo-a11y-resize-font-130 h6 span{font-size:172.9% !important}body.pojo-a11y-resize-font-120,body.pojo-a11y-resize-font-120 p:not(.pojo-a11y-toolbar-title),body.pojo-a11y-resize-font-120 li:not(.pojo-a11y-toolbar-item),body.pojo-a11y-resize-font-120 label,body.pojo-a11y-resize-font-120 input,body.pojo-a11y-resize-font-120 select,body.pojo-a11y-resize-font-120 textarea,body.pojo-a11y-resize-font-120 legend,body.pojo-a11y-resize-font-120 code,body.pojo-a11y-resize-font-120 pre,body.pojo-a11y-resize-font-120 dd,body.pojo-a11y-resize-font-120 dt,body.pojo-a11y-resize-font-120 span,body.pojo-a11y-resize-font-120 blockquote{font-size:120% !important}body.pojo-a11y-resize-font-120 h1,body.pojo-a11y-resize-font-120 h2,body.pojo-a11y-resize-font-120 h3,body.pojo-a11y-resize-font-120 h4,body.pojo-a11y-resize-font-120 h5,body.pojo-a11y-resize-font-120 h6,body.pojo-a11y-resize-font-120 h1 span,body.pojo-a11y-resize-font-120 h2 span,body.pojo-a11y-resize-font-120 h3 span,body.pojo-a11y-resize-font-120 h4 span,body.pojo-a11y-resize-font-120 h5 span,body.pojo-a11y-resize-font-120 h6 span{font-size:159.60000000000002% !important}body.pojo-a11y-links-underline a,body.pojo-a11y-links-underline a *{text-decoration:underline !important}body.pojo-a11y-readable-font,body.pojo-a11y-readable-font *:not(i):not(span){font-family:Verdana,Arial,Helvetica,sans-serif !important}.pojo-skip-link{position:absolute;top:-1000em}.pojo-skip-link:focus{left:50px;top:50px;height:auto;width:200px;display:block;font-size:14px;font-weight:700;text-align:center;padding:15px 23px 14px;background-color:#F1F1F1;color:#21759B;z-index:100000;line-height:normal;text-decoration:none;box-shadow:0 0 2px 2px rgba(0,0,0,0.6)}body.rtl .pojo-skip-link:focus{right:50px;left:auto}*,::before,::after{box-sizing:border-box}.pojo-a11y-visible-phone{display:none !important}.pojo-a11y-visible-tablet{display:none !important}.pojo-a11y-hidden-desktop{display:none !important}.pojo-a11y-visible-desktop{display:inherit !important}@media (min-width:768px) and (max-width:1024px){.pojo-a11y-hidden-desktop{display:inherit !important}.pojo-a11y-visible-desktop{display:none !important}.pojo-a11y-visible-tablet{display:inherit !important}.pojo-a11y-hidden-tablet{display:none !important}}@media (max-width:767px){.pojo-a11y-hidden-desktop{display:inherit !important}.pojo-a11y-visible-desktop{display:none !important}.pojo-a11y-visible-phone{display:inherit !important}.pojo-a11y-hidden-phone{display:none !important}}.pojo-sr-only{position:absolute;width:1px;height:1px;padding:0;margin:-1px;overflow:hidden;clip:rect(0, 0, 0, 0);border:0} html,body,div,span,applet,object,iframe,h1,h2,h3,h4,h5,h6,p,blockquote,pre,a,abbr,acronym,address,big,cite,code,del,dfn,em,font,img,ins,kbd,q,s,samp,small,strike,strong,sub,sup,tt,var,b,i,center,dl,dt,dd,ol,ul,li,fieldset,form,label,legend,table,caption,tbody,tfoot,thead,tr,th,td,article,aside,audio,canvas,details,figcaption,figure,footer,header,hgroup,mark,menu,meter,nav,output,progress,section,summary,time,video{border:0;outline:0;vertical-align:baseline;background:0 0;margin:0;padding:0}article,aside,dialog,figure,footer,header,hgroup,nav,section,blockquote{display:block}nav ul{list-style:none}ol{list-style:decimal}ul{list-style:disc}ul ul{list-style:circle}blockquote,q{quotes:none}blockquote:before,blockquote:after,q:before,q:after{content:none}ins{text-decoration:underline}del{text-decoration:line-through}mark{background:0 0}abbr[title],dfn[title],acronym[title]{border-bottom:1px dotted;cursor:help}table{border-collapse:collapse;border-spacing:0}hr{display:block;height:1px;border:0;border-top:1px solid #ccc;margin:1em 0;padding:0}input[type=submit],input[type=button],button{margin:0;padding:0}input,select,a img{vertical-align:middle}b,strong{font-weight:700}i,em{font-style:italic}html{box-sizing:border-box;-moz-box-sizing:border-box;-webkit-box-sizing:border-box}*,*:before,*:after{box-sizing:inherit;-moz-box-sizing:inherit;-webkit-box-sizing:inherit}body{-webkit-font-smoothing:antialiased;-moz-osx-font-smoothing:grayscale;word-wrap:break-word;word-break:break-word}p{margin-bottom:20px}ul,ol{margin-left:35px;margin-bottom:20px}dl{margin-bottom:20px}dl dt{font-weight:700;margin-top:10px}dl dt:first-child{margin-top:0}dl dd{margin-left:20px}h1,h2,h3,h4,h5,h6{line-height:1.2;margin-bottom:20px}figure{max-width:100%}pre{overflow:auto;padding:10px;background:#f3f3f3;margin-bottom:20px}.clear{display:block;clear:both;visibility:hidden;line-height:0;height:0;zoom:1}.clearfix{zoom:1}.clearfix:after{content:" ";display:block;clear:both;visibility:hidden;line-height:0;height:0}.alignnone{display:block;margin:5px 20px 20px 0}.aligncenter,div.aligncenter{display:block;margin:5px auto 5px auto}.alignright{float:right;margin:5px 0 20px 20px}.chariti-content-area p img.alignright{clear:right}.alignleft{float:left;margin:5px 20px 20px 0}a img.alignright{float:right;margin:5px 0 20px 20px}a img.alignnone{margin:5px 20px 20px 0}a img.alignleft{float:left;margin:5px 20px 20px 0}a img.aligncenter{display:block;margin-left:auto;margin-right:auto}.wp-caption{text-align:center;max-width:100%}.wp-caption.alignnone{margin:5px 20px 20px 0}.wp-caption.alignleft{margin:5px 20px 20px 0}.wp-caption.alignright{margin:5px 0 20px 20px}.wp-caption img{border:0 none;height:auto;margin:0;max-width:98.5%;padding:0;width:auto}.wp-caption p.wp-caption-text{font-size:11px;line-height:17px;margin:0;padding:0 4px 5px}figcaption.wp-caption-text{margin-top:20px}figure{line-height:0}.wp-block-image figcaption,figcaption,figcaption.wp-caption-text{margin-top:.7em;margin-bottom:20px;font-size:13px;line-height:1.7}.bypostauthor{max-width:100%}.gallery-caption{max-width:100%}figcaption.blocks-gallery-caption{margin-bottom:20px;margin-top:0}.blocks-gallery-item figcaption{margin-bottom:0}.sticky{max-width:100%}.wp-block-image .alignleft{margin-right:2.5em}.single-format-gallery figcaption.wp-caption-text{margin-bottom:20px}.single-format-gallery figure.gallery-item{margin-bottom:20px}.navigation{text-align:right;margin-bottom:30px}.navigation .screen-reader-text{display:none}.chariti-body .post-password-form input[type=password]{padding:14px 20px;margin-left:5px;margin-right:6px}.chariti-body .post-password-form input[type=submit]{padding:16px 35px 15px}.blocks-gallery-grid,.wp-block-gallery{display:flex}.wp-block-gallery .alignnone{margin:0}body .page-links>a,body .nav-links>a,body .nav-links>span.dots{background-color:#f0f0f0;color:#919191}body .page-links>span,body .page-links>a:hover,body .nav-links>span.current,body .nav-links>a:hover{background-color:#3db166;color:#fff}.page-links{clear:left;padding-top:30px}.page-links>span,.page-links>a{text-decoration:none;display:inline-block;font-size:14px;padding:9px 14px;margin-right:7px;font-weight:700;border-radius:3px;-moz-border-radius:3px;-webkit-border-radius:3px}body .page-links>span.screen-reader-text{display:none}.nav-links{clear:left}.nav-links>span,.nav-links>a{text-decoration:none;display:inline-block;font-size:14px;padding:9px 14px;margin-right:3px;font-weight:700;border-radius:3px;-moz-border-radius:3px;-webkit-border-radius:3px}body .nav-links a{text-transform:uppercase;font-weight:600;letter-spacing:1.5px;font-size:13px}nav.navigation.comment-navigation{display:inline-block;width:100%}.nav-links .nav-previous{float:left}.nav-links .nav-next{float:right}.wp-block-gallery{margin-left:0}.gallery{text-align:center;margin-bottom:30px}.gallery:after{content:" ";display:block;clear:both;visibility:hidden;line-height:0;height:0}.gallery-columns-2 .gallery-item{float:left;width:50%}.gallery-columns-3 .gallery-item{float:left;width:33.33%}.gallery-columns-4 .gallery-item{float:left;width:25%}.gallery-columns-5 .gallery-item{float:left;width:20%}.gallery-columns-6 .gallery-item{float:left;width:16.66%}.gallery-columns-7 .gallery-item{float:left;width:14.28%}.gallery-columns-8 .gallery-item{float:left;width:12.5%}.gallery-columns-9 .gallery-item{float:left;width:11.11%}.gallery-columns-10 .gallery-item{float:left;width:10%}.gallery-columns-2 .gallery-item:nth-child(2n+1){clear:left}.gallery-columns-3 .gallery-item:nth-child(3n+1){clear:left}.gallery-columns-4 .gallery-item:nth-child(4n+1){clear:left}.gallery-columns-5 .gallery-item:nth-child(5n+1){clear:left}.gallery-columns-6 .gallery-item:nth-child(6n+1){clear:left}.gallery-columns-7 .gallery-item:nth-child(7n+1){clear:left}.gallery-columns-8 .gallery-item:nth-child(8n+1){clear:left}.gallery-columns-9 .gallery-item:nth-child(9n+1){clear:left}.gallery-columns-10 .gallery-item:nth-child(10n+1){clear:left}cite{padding-bottom:20px;display:block}.wp-block-spacer{clear:both}.wp-block-cover{margin-top:5px;margin-bottom:20px}.wp-block-cover,.chariti-body .wp-block-cover a,.chariti-body .wp-block-cover a:hover{color:#fff}.wp-block-button{margin-bottom:20px}.chariti-body a.wp-block-button__link,.chariti-body a.wp-block-button__link:hover{color:#fff}.is-style-outline .wp-block-button__link{border-width:2px;border-style:solid;border-color:#32373c}.chariti-body .is-style-outline a.wp-block-button__link{color:#32373c}.wp-block-media-text{margin-bottom:30px}.wp-block-media-text .wp-block-media-text__content{padding-top:20px}.wp-block-embed__wrapper iframe{max-width:100%}hr.wp-block-separator{width:50%;margin-left:auto;margin-right:auto}hr.wp-block-separator.is-style-wide{width:100%}.chariti-body-outer-wrapper{position:relative;overflow:hidden}.chariti-body-wrapper.chariti-with-frame{position:relative}.chariti-page-wrapper{clear:both}body.chariti-boxed .chariti-body-wrapper{margin-left:auto;margin-right:auto;position:relative}body.chariti-boxed .chariti-body-wrapper.chariti-left{margin-left:0}body.chariti-boxed .chariti-body-wrapper.chariti-right{margin-right:0}body.chariti-boxed.chariti-boxed-border .chariti-body-wrapper{box-shadow:0px -5px 9px rgba(0,0,0,.25);-webkit-box-shadow:0px -5px 9px rgba(0,0,0,.25)}body.chariti-boxed.chariti-background-pattern{background-position:center;background-repeat:repeat}.chariti-body-background{position:fixed;top:0;right:0;bottom:0;left:0;background-position:center;background-size:cover}.chariti-container{margin-left:auto;margin-right:auto}.chariti-column-10{float:left;width:16.6666%}.chariti-column-12{float:left;width:20%}.chariti-column-15{float:left;width:25%}.chariti-column-20{float:left;width:33.3333%}.chariti-column-24{float:left;width:40%}.chariti-column-30{float:left;width:50%}.chariti-column-36{float:left;width:60%}.chariti-column-40{float:left;width:66.6666%}.chariti-column-45{float:left;width:75%}.chariti-column-48{float:left;width:80%}.chariti-column-50{float:left;width:83.3333%}.chariti-column-60{float:left;width:100%}.chariti-sidebar-right{float:right}.chariti-sidebar-center{float:none;display:inline-block}.chariti-content-area{padding-top:60px;padding-bottom:40px}.chariti-sidebar-area{padding-top:60px}.chariti-line-height-0{line-height:0}a,button{text-decoration:none;transition:background .3s,color .3s,border-color .3s;-moz-transition:background .3s,color .3s,border-color .3s;-o-transition:background .3s,color .3s,border-color .3s;-webkit-transition:background .3s,color .3s,border-color .3s}img{max-width:100%;height:auto}blockquote{quotes:none;padding:30px 30px 15px;font-size:17px;margin-bottom:35px;font-style:italic;margin-top:35px;border-left-width:2px;border-left-style:solid}.chariti-blockquote-style-2 blockquote{font-size:20px;font-weight:800;padding-top:10px;padding-left:35px;padding-right:0;font-style:normal;padding-bottom:10px;border-left-width:4px}.chariti-blockquote-style-2 blockquote p{margin-bottom:0}q{margin-right:15px;display:inline-block;padding:10px 20px;vertical-align:middle;border-left-width:2px;border-left-style:solid}.chariti-media-image{line-height:0;position:relative}.chariti-media-video video{width:100%}.chariti-left-align{text-align:left}.chariti-center-align{text-align:center}.chariti-right-align{text-align:right}.chariti-body-wrapper{z-index:1;position:relative}input,textarea{border-width:1px 1px 2px;border-style:solid}input:focus,textarea:focus{outline:none}.chariti-button,input[type=button],input[type=submit],input[type=reset]{font-size:13px;font-weight:700;text-transform:uppercase;letter-spacing:.8px;padding:15px 33px;display:inline-block;-webkit-appearance:none}input[type=button],input[type=submit],input[type=reset]{border-width:0;border-style:solid;cursor:pointer;transition:background .3s,color .3s,border-color .3s;-moz-transition:background .3s,color .3s,border-color .3s;-o-transition:background .3s,color .3s,border-color .3s;-webkit-transition:background .3s,color .3s,border-color .3s}input[type=button]:focus,input[type=submit]:focus,input[type=reset]:focus{outline:none}.chariti-page-preload{position:fixed;z-index:999999;top:0;right:0;bottom:0;left:0;background-color:#fff;background-image:url(https://cdn.shortpixel.ai/client/q_glossy,ret_img/https://jaasfoundation.org/wp-content/themes/chariti/css/../images/preload.gif);background-position:center;background-repeat:no-repeat}.chariti-page-preload.chariti-out{background-image:none}.chariti-top-bar{position:relative;border-bottom-style:solid}.chariti-top-bar-background{position:absolute;right:0;left:0;top:0;bottom:0}.chariti-top-bar-container{margin-left:auto;margin-right:auto}.chariti-top-bar-container-inner{position:relative}.chariti-top-bar-left{float:left}.chariti-top-bar-left-text{display:inline}.chariti-top-bar-right{float:right}.chariti-top-bar-right-text{display:inline}.chariti-top-bar-right-social{display:inline;margin-left:10px}.chariti-top-bar-right-social a{margin-left:20px}.chariti-top-bar-left .chariti-top-bar-right-social{margin-right:10px;margin-left:0}.chariti-top-bar-left .chariti-top-bar-right-social a{margin-left:0;margin-right:20px}.chariti-top-bar .chariti-top-bar-menu{display:inline-block;margin-right:23px;margin-bottom:0}.chariti-top-bar .chariti-top-bar-menu>li{float:none;display:inline-block}.chariti-top-bar .chariti-top-bar-menu>li>a{display:inline;margin-right:16px}.sf-menu.chariti-top-bar-menu>.chariti-normal-menu ul{margin-left:0;font-size:13px}.sf-menu.chariti-top-bar-menu>.chariti-normal-menu:first-child ul{margin-left:-17px}.sf-menu.chariti-top-bar-menu>.chariti-normal-menu ul li{padding:0 18px 10px}.sf-menu.chariti-top-bar-menu>.chariti-normal-menu ul li:first-child{padding-top:10px}.sf-menu.chariti-top-bar-menu>.chariti-normal-menu ul li>a{background:0 0}.sf-menu.chariti-top-bar-menu>.chariti-normal-menu ul li>a:after{margin-left:10px}.sf-menu.chariti-top-bar-menu>.chariti-mega-menu .sf-mega-full{left:0;right:0;padding-top:18px;padding-bottom:8px}.sf-menu.chariti-top-bar-menu>.chariti-mega-menu .sf-mega-section-inner ul{font-size:13px}.sf-menu.chariti-top-bar-menu>.chariti-mega-menu .sf-mega-section-inner ul li{padding:0 18px 10px}.chariti-mm-menu-wrap{display:none}.admin-bar .mm-menu{margin-top:32px}.chariti-mobile-button-hamburger-with-border{font-size:16px;padding:6px;line-height:0;width:32px;height:32px;text-align:center;display:inline-block;border-width:2px;border-style:solid;border-radius:3px;-moz-border-radius:3px;-webkit-border-radius:3px;box-sizing:border-box;-moz-box-sizing:border-box;-webkit-box-sizing:border-box}.chariti-right-menu-button{display:inline-block;margin-left:27px}.chariti-mobile-menu{float:left;margin-top:-8px;margin-left:30px}.chariti-mobile-menu-right{position:absolute;right:30px;top:50%;margin-top:-9px}.chariti-mobile-menu-right:first-child{position:relative;float:right;margin:0;padding:8px 0}.chariti-mobile-menu-left{position:absolute;left:30px;top:50%;margin-top:-9px}.chariti-mobile-menu-left .chariti-mobile-menu{margin-left:0}.chariti-mobile-header .chariti-mobile-logo-center .chariti-logo-inner{margin-left:auto;margin-right:auto}.chariti-mobile-header.chariti-fixed-navigation .chariti-fixed-nav-logo{display:block}.chariti-mobile-header.chariti-fixed-navigation .chariti-orig-logo{display:none}.chariti-mobile-button-hamburger{box-sizing:border-box;display:block;width:32px;height:32px;position:relative}.chariti-mobile-button-hamburger:before,.chariti-mobile-button-hamburger:after,.chariti-mobile-button-hamburger span{content:'';display:block;width:22px;height:2px;position:absolute;left:5px}.chariti-mobile-button-hamburger:before{top:8px}.chariti-mobile-button-hamburger span{top:15px}.chariti-mobile-button-hamburger:after{top:22px}.chariti-mobile-button-hamburger:before{transition-duration:.4s;transition-timing-function:cubic-bezier(.68,-.55,.265,1.55)}.chariti-mobile-button-hamburger span{transition:opacity .15s .4s ease}.chariti-mobile-button-hamburger:after{transition:-webkit-transform .4s cubic-bezier(.68,-.55,.265,1.55);transition:transform .4s cubic-bezier(.68,-.55,.265,1.55)}.chariti-mobile-button-hamburger.chariti-active:before{-webkit-transform:translate3d(0,7px,0) rotate(135deg);transform:translate3d(0,7px,0) rotate(135deg);transition-delay:.1s}.chariti-mobile-button-hamburger.chariti-active span{transition-delay:0s;opacity:0}.chariti-mobile-button-hamburger.chariti-active:after{transition-delay:.1s;-webkit-transform:translate3d(0,-7px,0) rotate(-135deg);transform:translate3d(0,-7px,0) rotate(-135deg)}.chariti-right-menu-button.chariti-mobile-button-hamburger-small{margin-left:20px}.chariti-mobile-button-hamburger-small{box-sizing:border-box;display:block;width:32px;height:32px;position:relative}.chariti-mobile-button-hamburger-small:before,.chariti-mobile-button-hamburger-small:after,.chariti-mobile-button-hamburger-small span{content:'';display:block;width:16px;height:2px;position:absolute;left:7px}.chariti-mobile-button-hamburger-small:before{top:11px}.chariti-mobile-button-hamburger-small span{top:15px}.chariti-mobile-button-hamburger-small:after{top:19px;width:10px;transition:width .2s;-moz-transition:width .2s;-o-transition:width .2s;-webkit-transition:width .2s}.chariti-mobile-button-hamburger-small:hover:after{width:16px}.chariti-navigation .sf-menu{display:inline-block;line-height:1.7;text-align:left;margin-bottom:0}.chariti-navigation .sf-menu>li:first-child{padding-left:0}.chariti-navigation .sf-menu>li:last-child{padding-right:0}.chariti-navigation .sf-menu>li>a{letter-spacing:.5px}.chariti-navigation-submenu-indicator .sf-menu>li>a.sf-with-ul-pre:after{display:inline-block;margin-left:13px;content:"\f107";font-family:fontAwesome}.chariti-navigation .sf-menu>.chariti-normal-menu li{padding:1px 11px}.chariti-navigation .sf-menu>.chariti-normal-menu li:first-child{padding-top:12px}.chariti-navigation .sf-menu>.chariti-normal-menu li:last-child{padding-bottom:12px}.chariti-navigation .sf-menu>.chariti-normal-menu li>a{display:block;padding:6px 30px 6px 12px;position:relative}.chariti-navigation .sf-menu>.chariti-normal-menu li>a.sf-with-ul-pre:after{position:absolute;right:10px;content:"\f105";font-family:fontAwesome}.chariti-navigation .sf-menu>.chariti-normal-menu .sub-menu{font-size:14px}.chariti-navigation .sf-menu>.chariti-mega-menu .sf-mega-full{left:0;right:0}.chariti-navigation .sf-menu>.chariti-mega-menu .sf-mega-section-wrap{overflow:hidden;border-top-width:1px;border-top-style:solid}.chariti-navigation .sf-menu>.chariti-mega-menu .sf-mega-section-wrap:first-child{border-top:none}.chariti-navigation .sf-menu>.chariti-mega-menu .sf-mega-section{padding-bottom:999px;margin-bottom:-999px;border-left-width:1px;border-left-style:solid}.chariti-navigation .sf-menu>.chariti-mega-menu .sf-mega-section:first-child{border-left:none}.chariti-navigation .sf-menu>.chariti-mega-menu .sf-mega-section-inner{padding:31px 28px}.chariti-navigation .sf-menu>.chariti-mega-menu .sf-mega-section-inner>a{font-size:15px;display:block;margin-bottom:12px;text-transform:uppercase;letter-spacing:1px;font-weight:700;padding:0 12px}.chariti-navigation .sf-menu>.chariti-mega-menu .sf-mega-section-inner .sub-menu a{font-size:14px;padding:5px 12px;display:block}.chariti-navigation .chariti-navigation-slide-bar-style-1{border-bottom-width:3px;border-bottom-style:solid;position:absolute;display:none;margin-top:-8px;padding-top:5px;overflow:hidden}.chariti-navigation .chariti-navigation-slide-bar-style-1:before{content:" ";display:block;width:0;height:0;position:absolute;left:50%;margin-left:-3px;bottom:0;border-width:0 5px 5px;border-style:solid;border-color:transparent}.chariti-navigation .chariti-navigation-slide-bar-style-2{border-bottom-width:3px;border-bottom-style:solid;position:absolute;display:none;margin-top:-3px;overflow:hidden}.chariti-navigation .chariti-navigation-slide-bar-style-2-left{border-bottom-width:3px;border-bottom-style:solid;position:absolute;display:none;margin-top:-3px;overflow:hidden}.chariti-navigation .chariti-navigation-slide-bar-style-dot{text-align:center;position:absolute;display:none;margin-top:-8px;overflow:hidden}.chariti-navigation .chariti-navigation-slide-bar-style-dot:before{content:" ";display:block;width:8px;margin:0 auto;border-bottom-width:4px;border-top-width:4px;border-style:solid;border-radius:4px;-moz-border-radius:4px;-webkit-border-radius:4px}.chariti-navigation .sf-menu a i{margin-right:10px}.chariti-navigation .sf-vertical>li{border-bottom-width:1px;border-bottom-style:solid}.chariti-navigation .sf-vertical>li:first-child{padding-top:0}.chariti-navigation .sf-vertical>li>a{font-weight:800;text-transform:uppercase;letter-spacing:.5px;display:block}.chariti-navigation .sf-vertical ul.sub-menu{font-size:14px;box-sizing:content-box;-moz-box-sizing:content-box;-webkit-box-sizing:content-box}.chariti-navigation .sf-vertical ul.sub-menu li{padding:2px 11px}.chariti-navigation .sf-vertical ul.sub-menu li:first-child{padding-top:20px}.chariti-navigation .sf-vertical ul.sub-menu li:last-child{padding-bottom:20px}.chariti-navigation .sf-vertical ul.sub-menu li>a{display:block;padding:4px 12px}.chariti-navigation .sf-vertical ul.sub-menu li>a.sf-with-ul:after,.chariti-navigation-submenu-indicator .sf-vertical>li>a.sf-with-ul:after{float:right;margin-left:18px;content:"\f105";font-family:fontAwesome}.chariti-bullet-anchor{position:fixed;top:50%;right:30px;margin-top:-50px;z-index:10;opacity:0;transition:opacity .2s;-moz-transition:opacity .2s;-o-transition:opacity .2s;-webkit-transition:opacity .2s}.chariti-bullet-anchor.chariti-init{opacity:1}.chariti-bullet-anchor a{display:block;width:17px;height:17px;margin-bottom:5px;overflow:hidden;border-width:1px;border-style:solid;border-color:transparent;border-radius:50%;-moz-border-radius:50%;-webkit-border-radius:50%}.chariti-bullet-anchor a:before{content:" ";width:9px;height:9px;margin:3px;display:block;overflow:hidden;border-radius:50%;-moz-border-radius:50%;-webkit-border-radius:50%;transition:background-color .2s;-moz-transition:background-color .2s;-o-transition:background-color .2s;-webkit-transition:background-color .2s}.chariti-breadcrumbs a{color:silver}.chariti-breadcrumbs,.chariti-breadcrumbs a:hover{color:#777}.chariti-breadcrumbs{font-size:14px;padding:17px 0;border-bottom-width:1px;border-bottom-style:solid}.chariti-breadcrumbs-item>span{margin:0 22px}.chariti-breadcrumbs-item>span:first-child{margin-left:0}.chariti-breadcrumbs-item a span{transition:color .2s;-moz-transition:color .2s;-o-transition:color .2s;-webkit-transition:color .2s}.chariti-top-search-wrap input.search-field{border-bottom-color:#303030;color:#fff}.chariti-top-search-wrap .chariti-top-search-submit,.chariti-top-search-wrap .chariti-top-search-close{color:#fff}.chariti-top-search-wrap input::-webkit-input-placeholder{color:#fff}.chariti-top-search-wrap input::-moz-placeholder{color:#fff}.chariti-top-search-wrap input:-ms-input-placeholder{color:#fff}.chariti-top-search-wrap input:-moz-placeholder{color:#fff}.chariti-top-search-row{display:table;width:100%;height:100%}.chariti-top-search-cell{display:table-cell;vertical-align:middle;padding-left:30px;padding-right:30px}.chariti-top-search-wrap{position:fixed;left:0;right:0;top:0;bottom:0;z-index:9999;overflow-y:auto;display:none}.chariti-top-search-wrap form{max-width:630px;margin-left:auto;margin-right:auto;position:relative}.chariti-top-search-wrap input.search-field{background:0 0;width:100%;border-width:0 0 3px;font-size:40px;padding:0 120px 25px 0;line-height:48px;letter-spacing:.5px}.chariti-top-search-wrap input.search-submit{position:absolute;top:0;right:52px;width:48px;height:48px;padding:0;opacity:0;filter:alpha(opacity=0)}.chariti-top-search-wrap .chariti-top-search-submit{font-size:30px;position:absolute;right:52px;top:0;line-height:48px;width:48px;text-align:center}.chariti-top-search-wrap .chariti-top-search-close{font-size:55px;position:absolute;right:0;top:-4px;line-height:48px;width:48px;text-align:center;cursor:pointer}.chariti-overlay-menu-row{display:table;width:100%;height:100%}.chariti-overlay-menu-cell{display:table-cell;vertical-align:middle}.chariti-overlay-menu-content{position:fixed;left:0;right:0;top:0;bottom:0;z-index:9999;overflow-y:auto;display:none}.chariti-overlay-menu-content ul.menu{list-style:none;text-align:center;padding-top:180px;padding-bottom:140px;max-width:570px;margin-left:auto;margin-right:auto;margin-bottom:0}.chariti-overlay-menu-content ul.menu>li{font-size:23px;font-weight:700;text-transform:uppercase;opacity:0;margin-bottom:17px;padding-bottom:17px;letter-spacing:1px;border-bottom-width:1px;border-bottom-style:solid;-webkit-transform:translate3d(0,-30px,0);transform:translate3d(0,-30px,0);transition:opacity .3s,transform .3s;-moz-transition:opacity .3s,-moz-transform .3s;-o-transition:opacity .3s,-o-transform .3s;-webkit-transition:opacity .3s,-webkit-transform .3s}.chariti-overlay-menu-content.chariti-active ul.menu>li{opacity:1;filter:alpha(opacity=100);-webkit-transform:none;transform:none}.chariti-overlay-menu-content ul.sub-menu{display:none;padding-top:25px;padding-bottom:10px;list-style:none;margin-left:0;margin-bottom:0}.chariti-overlay-menu-content ul.sub-menu>li{font-size:14px;text-transform:none;font-weight:400;margin-bottom:15px}.chariti-overlay-menu-content ul.sub-menu ul.sub-menu{max-width:380px;margin:25px auto 25px;border-top-width:1px;border-bottom-width:1px;border-style:solid}.chariti-overlay-menu-content .chariti-overlay-menu-close{line-height:1;font-size:48px;position:absolute;left:50%;top:75px;margin-left:-24px;cursor:pointer}.chariti-overlay-menu-content .chariti-overlay-menu-close:after{content:"\4d";font-family:elegantIcons}.chariti-overlay-menu-content ul li.menu-item-has-children>a:after{content:"\f107";font-family:"fontAwesome";margin-left:15px}body.admin-bar .chariti-overlay-menu-content{margin-top:32px;overflow-y:scroll}.chariti-main-menu-right-button{float:left;padding:9px 21px 12px;font-size:12px;font-weight:700;text-transform:uppercase;letter-spacing:2px;margin-top:-11px;margin-left:30px;border-width:2px;border-style:solid}.chariti-main-menu-right-button.chariti-style-round{padding:13px 21px 14px;margin-top:-14px;border-radius:30px;-moz-border-radius:30px;-webkit-border-radius:30px}.chariti-main-menu-right-button.chariti-style-round-with-shadow{padding:13px 21px 14px;margin-top:-14px;box-shadow:0px 4px 18px rgba(0,0,0,.11);-webkit-box-shadow:0px 4px 18px rgba(0,0,0,.11);border-radius:30px;-moz-border-radius:30px;-webkit-border-radius:30px}.chariti-main-menu-right{float:left;margin-top:-7px}.chariti-main-menu-search{float:left;margin-top:-5px;margin-left:25px}.chariti-main-menu-search i{font-size:14px;margin-top:-1px;cursor:pointer}.chariti-main-menu-cart{float:left;margin-top:-4px;padding-left:20px;margin-left:5px;position:relative}.chariti-main-menu-cart i{font-size:16px;margin-top:-1px;cursor:pointer}.chariti-main-menu-cart>.chariti-top-cart-count{font-size:10px;font-weight:700;vertical-align:super;width:16px;height:16px;line-height:15px;position:absolute;top:-5px;right:-8px;text-align:center;border-radius:50%;-moz-border-radius:50%;-webkit-border-radius:50%}.chariti-logo{position:relative}.chariti-header-wrap{position:relative;z-index:103}.chariti-header-container{position:relative;margin-left:auto;margin-right:auto}.chariti-header-container-inner{position:relative}.chariti-header-style-plain{position:relative;border-bottom-style:solid;z-index:101}.chariti-header-style-plain .chariti-navigation{line-height:0}.chariti-header-style-plain .chariti-header-background{position:absolute;right:0;left:0;top:0;bottom:0}.chariti-header-background-transparent{position:absolute;left:0;right:0;z-index:3}.chariti-header-style-plain.chariti-style-menu-left .chariti-logo{float:left}.chariti-header-style-plain.chariti-style-menu-left .chariti-navigation{overflow:hidden}.chariti-header-style-plain.chariti-style-menu-left .chariti-main-menu{float:left;vertical-align:top}.chariti-header-style-plain.chariti-style-menu-left .chariti-main-menu-right-wrap{float:right;line-height:1.7;margin-left:10px;vertical-align:top}.chariti-header-style-plain.chariti-style-menu-left .chariti-main-menu-right-button{margin-left:0}.chariti-header-style-plain.chariti-style-menu-left .chariti-main-menu-right-button.chariti-button-2{margin-left:10px}.chariti-header-style-plain.chariti-style-menu-left .chariti-main-menu-search,.chariti-header-style-plain.chariti-style-menu-left .chariti-main-menu-cart{display:inline-block;float:none;vertical-align:top;margin-top:0;line-height:1.4}.chariti-header-style-plain.chariti-style-menu-right .chariti-logo{float:left}.chariti-header-style-plain.chariti-style-menu-right .chariti-navigation{float:right}.chariti-header-style-plain.chariti-style-menu-right .chariti-main-menu{display:inline-block;vertical-align:top}.chariti-header-style-plain.chariti-style-menu-right .chariti-main-menu-right-wrap{display:inline-block;line-height:1.7;margin-left:10px;vertical-align:top}.chariti-header-style-plain.chariti-style-center-logo .chariti-logo-inner{margin-left:auto;margin-right:auto}.chariti-header-style-plain.chariti-style-center-logo .chariti-navigation{text-align:center;position:relative}.chariti-header-style-plain.chariti-style-center-logo .chariti-main-menu{display:inline-block;vertical-align:top}.chariti-header-style-plain.chariti-style-center-logo .chariti-main-menu-right-wrap{position:absolute;right:0;line-height:1.7}.chariti-header-style-plain.chariti-style-center-menu .chariti-logo{position:absolute}.chariti-header-style-plain.chariti-style-center-menu .chariti-navigation{text-align:center}.chariti-header-style-plain.chariti-style-center-menu .chariti-main-menu{display:inline-block;vertical-align:top}.chariti-header-style-plain.chariti-style-center-menu .chariti-main-menu-right-wrap{position:absolute;right:0;line-height:1.7}.chariti-header-style-plain.chariti-style-splitted-menu .chariti-logo{padding-top:0;padding-bottom:0}.chariti-header-style-plain.chariti-style-splitted-menu .chariti-navigation{text-align:center}.chariti-header-style-plain.chariti-style-splitted-menu .chariti-main-menu{display:inline-block;vertical-align:top}.chariti-header-style-plain.chariti-style-splitted-menu .chariti-main-menu-right-wrap{position:absolute;right:0;line-height:1.7}.chariti-header-style-plain.chariti-style-splitted-menu .chariti-main-menu-left-wrap{position:absolute;left:0;line-height:1.7}.chariti-header-style-plain.chariti-style-splitted-menu .chariti-right-menu-button{margin-left:0}.chariti-header-boxed-wrap{position:absolute;left:0;right:0;z-index:3}.chariti-header-style-boxed.chariti-fixed-navigation{margin-top:0}.chariti-header-style-boxed .chariti-header-container-item{position:relative}.chariti-header-style-boxed .chariti-navigation{line-height:0}.chariti-header-style-boxed .chariti-header-background{position:absolute;right:0;left:0;top:0;bottom:0}.chariti-header-style-boxed.chariti-style-menu-right .chariti-logo{float:left}.chariti-header-style-boxed.chariti-style-menu-right .chariti-navigation{float:right}.chariti-header-style-boxed.chariti-style-menu-right .chariti-main-menu{display:inline-block;vertical-align:top}.chariti-header-style-boxed.chariti-style-menu-right .chariti-main-menu-right-wrap{display:inline-block;line-height:1.7;margin-left:10px;vertical-align:top}.chariti-header-style-boxed.chariti-style-center-menu .chariti-logo{position:absolute}.chariti-header-style-boxed.chariti-style-center-menu .chariti-navigation{text-align:center}.chariti-header-style-boxed.chariti-style-center-menu .chariti-main-menu{display:inline-block;vertical-align:top}.chariti-header-style-boxed.chariti-style-center-menu .chariti-main-menu-right-wrap{position:absolute;line-height:1.7}.chariti-header-style-boxed.chariti-style-splitted-menu .chariti-logo{padding-top:0;padding-bottom:0}.chariti-header-style-boxed.chariti-style-splitted-menu .chariti-navigation{text-align:center}.chariti-header-style-boxed.chariti-style-splitted-menu .chariti-main-menu{display:inline-block;vertical-align:top}.chariti-header-style-boxed.chariti-style-splitted-menu .chariti-main-menu-right-wrap{position:absolute;line-height:1.7}.chariti-header-style-boxed.chariti-style-splitted-menu .chariti-main-menu-left-wrap{position:absolute;line-height:1.7}.chariti-header-style-boxed.chariti-style-splitted-menu .chariti-right-menu-button{margin-left:0}.chariti-header-style-bar .chariti-logo{float:left}.chariti-header-style-bar .chariti-logo-right-text{float:right;text-align:right;font-size:13px}.chariti-header-style-bar .chariti-header-container-inner{position:relative}.chariti-logo-right-text .chariti-logo-right-text-icon{float:left;font-size:20px;margin-top:7px;margin-right:10px}.chariti-logo-right-text .chariti-logo-right-text-title{font-size:17px;font-weight:600}.chariti-logo-right-text .chariti-logo-right-text-caption{font-size:15px}.chariti-logo-right-text .chariti-logo-right-text-content-wrap{overflow:hidden}.chariti-logo-right-text .chariti-logo-right-text-wrap{text-align:left;float:left;margin-right:30px}.chariti-logo-right-text .chariti-logo-right-text-wrap:last-child{margin-right:0}.chariti-navigation-bar-wrap{border-top-width:1px;border-top-style:solid;position:relative}.chariti-navigation-bar-wrap.chariti-style-transparent{position:absolute;left:0;right:0;z-index:3}.chariti-navigation-bar-wrap .chariti-navigation{line-height:0;position:relative}.chariti-navigation-bar-wrap .chariti-navigation-background{position:absolute;top:0;right:0;bottom:0;left:0}.chariti-navigation-bar-wrap .chariti-navigation-container{position:relative}.chariti-navigation-bar-wrap .chariti-main-menu{display:inline-block;vertical-align:top}.chariti-navigation-bar-wrap.chariti-style-left .chariti-main-menu-right-wrap{float:right;line-height:1.7;margin-left:10px}.chariti-navigation-bar-wrap.chariti-style-center{text-align:center}.chariti-navigation-bar-wrap.chariti-style-center .chariti-main-menu-right-wrap{position:absolute;right:0;line-height:1.7}.chariti-header-style-bar.chariti-style-center .chariti-logo{float:none}.chariti-header-style-bar.chariti-style-center .chariti-logo-inner{margin-left:auto;margin-right:auto}.chariti-header-style-bar.chariti-style-center .chariti-logo-right-text{position:absolute;top:0;right:0}.chariti-header-style-bar.chariti-style-2 .chariti-header-background{position:absolute;top:0;right:0;bottom:0;left:0}.chariti-navigation-header-style-bar.chariti-style-2{border:0}.chariti-navigation-header-style-bar.chariti-style-2 .chariti-main-menu{padding:0 25px}.chariti-navigation-header-style-bar.chariti-style-2 .chariti-main-menu-right-wrap{padding:0 25px}.chariti-navigation-header-style-bar.chariti-style-2{box-shadow:none;-webkit-box-shadow:none;-moz-box-shadow:none}.chariti-navigation-header-style-bar.chariti-style-2.chariti-fixed-navigation .chariti-navigation-container{position:static}.chariti-navigation-header-style-bar.chariti-style-2.chariti-fixed-navigation .chariti-navigation-background{left:0;right:0;margin-left:0;margin-right:0}.chariti-header-side-content{position:relative;z-index:98}.chariti-header-side-nav{position:fixed;top:0;bottom:0;z-index:99}.chariti-header-side-nav.chariti-allow-slide{position:absolute;bottom:auto}.chariti-header-side-nav.chariti-fix-bottom{position:fixed;top:auto;bottom:0}.chariti-header-side-nav.chariti-fix-top{position:fixed}.chariti-header-side-nav.chariti-style-left{left:0}.chariti-header-side-nav.chariti-style-right{right:0}.chariti-header-side-nav .chariti-pos-bottom,.chariti-header-side-nav.chariti-style-middle .chariti-pos-middle{opacity:0;filter:alpha(opacity=0);transition:opacity .3s;-moz-transition:opacity .3s;-o-transition:opacity .3s;-webkit-transition:opacity .3s}.chariti-header-side-nav .chariti-pos-bottom.chariti-active,.chariti-header-side-nav.chariti-style-middle .chariti-pos-middle.chariti-active{opacity:1;filter:alpha(opacity=100)}.chariti-header-side-nav.chariti-style-side .chariti-header-social{padding-top:20px;padding-bottom:40px}.chariti-header-side-nav.chariti-style-side .chariti-header-social a{margin-left:25px}.chariti-header-side-nav.chariti-style-side .chariti-header-social a:first-child{margin-left:0}.chariti-header-side-nav.chariti-style-side .chariti-main-menu-right-wrap{padding-top:22px}.chariti-header-side-nav.chariti-style-side .chariti-main-menu-search{float:none;display:inline-block;margin-top:0;margin-left:20px}.chariti-header-side-nav.chariti-style-side .chariti-main-menu-cart{float:none;display:inline-block;margin-top:0;margin-left:0}.chariti-header-side-nav.chariti-style-side .chariti-main-menu-right-wrap>div:first-child{margin-left:0}.chariti-header-side-nav.chariti-style-left .sf-vertical ul.sub-menu{text-align:left;margin-left:0}.chariti-header-side-nav.chariti-style-right .sf-vertical ul.sub-menu{left:auto;right:100%;text-align:right}.chariti-header-side-nav.chariti-style-right .sf-vertical ul.sub-menu li>a.sf-with-ul:after{content:"\f104";float:left;margin-left:0;margin-right:18px}.chariti-header-style-side.chariti-center-align .chariti-logo-inner{margin-right:auto;margin-left:auto}.chariti-header-style-side.chariti-right-align .chariti-logo-inner{margin-right:0;margin-left:auto}.chariti-header-side-nav.chariti-style-side-toggle{text-align:center}.chariti-header-side-nav.chariti-style-side-toggle .chariti-logo-inner{margin-left:auto;margin-right:auto}.chariti-header-side-nav.chariti-style-side-toggle .chariti-main-menu-search,.chariti-header-side-nav.chariti-style-side-toggle .chariti-main-menu-cart{float:none;margin-bottom:8px;padding-left:0;margin-left:0;margin-top:0}.chariti-header-side-nav.chariti-style-side-toggle .chariti-header-icon{padding-bottom:20px;padding-top:30px}body.admin-bar .chariti-header-side-nav{padding-top:32px}html.mm-opened body.admin-bar .chariti-header-side-nav{padding-top:0}.chariti-logo-inner{transition:max-width .2s;-moz-transition:max-width .2s;-o-transition:max-width .2s;-webkit-transition:max-width .2s}.chariti-logo-inner img{width:100%}.chariti-fixed-nav-logo{display:none}.chariti-sticky-navigation.chariti-fixed-navigation .chariti-fixed-nav-logo{display:block}.chariti-sticky-navigation.chariti-fixed-navigation .chariti-orig-logo{display:none}.chariti-sticky-navigation.chariti-style-fixed .chariti-logo,.chariti-sticky-navigation.chariti-style-fixed .chariti-navigation,.chariti-sticky-navigation.chariti-style-fixed .chariti-navigation .sf-menu>li>a{transition:background .3s,color .3s,border-color .3s,padding .2s;-moz-transition:background .3s,color .3s,border-color .3s,padding .2s;-o-transition:background .3s,color .3s,border-color .3s,padding .2s;-webkit-transition:background .3s,color .3s,border-color .3s,padding .2s}.chariti-sticky-navigation.chariti-style-fixed .chariti-navigation-top{transition:top .2s;-moz-transition:top .2s;-o-transition:top .2s;-webkit-transition:top .2s}.chariti-sticky-navigation.chariti-style-fixed.chariti-animate-fixed-navigation .chariti-logo-inner img{transition:height .2s;-moz-transition:height .2s;-o-transition:height .2s;-webkit-transition:height .2s}.chariti-fixed-navigation.chariti-style-fixed,.chariti-fixed-navigation.chariti-style-slide{position:fixed;top:0;left:0;right:0;z-index:99;box-shadow:0px 1px 2px rgba(0,0,0,.1);-webkit-box-shadow:0px 1px 2px rgba(0,0,0,.1)}.chariti-fixed-navigation.chariti-style-slide .chariti-logo-inner img{max-height:35px !important;width:auto}body.chariti-sticky-navigation-no-logo .chariti-fixed-navigation .chariti-logo{display:none}body.chariti-sticky-navigation-no-logo .chariti-mobile-header.chariti-fixed-navigation .chariti-logo{display:block}body.admin-bar .chariti-fixed-navigation.chariti-style-fixed,body.admin-bar .chariti-fixed-navigation.chariti-style-slide{margin-top:32px}@media screen and (max-width:782px){body.admin-bar .chariti-fixed-navigation.chariti-style-slide{margin-top:0}}.chariti-animate-fixed-navigation.chariti-header-style-plain .chariti-navigation-top{top:30px}.chariti-animate-fixed-navigation.chariti-header-style-plain.chariti-style-splitted-menu .chariti-logo{margin-top:-10px}.chariti-animate-fixed-navigation.chariti-header-style-plain.chariti-style-splitted-menu .chariti-navigation .sf-menu>li>a{padding-top:0}.chariti-animate-fixed-navigation.chariti-header-style-plain.chariti-style-splitted-menu .chariti-navigation-top{top:22px}.chariti-animate-fixed-navigation.chariti-header-style-plain.chariti-style-center-logo .chariti-logo{position:absolute;left:0;top:0;z-index:3}.chariti-animate-fixed-navigation.chariti-header-style-boxed.chariti-style-splitted-menu .chariti-logo{margin-top:-10px;padding-top:0;padding-bottom:0}.chariti-animate-fixed-navigation.chariti-header-style-boxed.chariti-style-splitted-menu .chariti-navigation .sf-menu>li>a{padding-top:0}.chariti-page-title-wrap{background-position:center;background-size:cover;position:relative;overflow:hidden;clear:both}.chariti-page-title-wrap .chariti-page-title-overlay{position:absolute;top:0;right:0;bottom:0;left:0}.chariti-page-title-wrap .chariti-page-title-top-gradient{position:absolute;top:0;right:0;left:0}.chariti-page-title-wrap .chariti-page-title-bottom-gradient{position:absolute;right:0;bottom:0;left:0}.chariti-page-title-wrap .chariti-page-title-container{position:relative}.chariti-page-title-wrap .chariti-page-title{text-transform:uppercase;letter-spacing:2px}.chariti-page-title-wrap.chariti-style-small .chariti-page-title{font-size:37px;margin-bottom:0}.chariti-page-title-wrap.chariti-style-small .chariti-page-caption{font-size:16px;margin-top:13px}.chariti-page-title-wrap.chariti-style-small .chariti-page-title-content{padding-top:93px;padding-bottom:87px}.chariti-page-title-wrap.chariti-style-medium .chariti-page-title{font-size:54px;margin-bottom:0}.chariti-page-title-wrap.chariti-style-medium .chariti-page-caption{font-size:19px;margin-top:13px}.chariti-page-title-wrap.chariti-style-medium .chariti-page-title-content{padding-top:126px;padding-bottom:116px}.chariti-page-title-wrap.chariti-style-large .chariti-page-title{font-size:75px;margin-bottom:0}.chariti-page-title-wrap.chariti-style-large .chariti-page-caption{font-size:25px;margin-top:13px}.chariti-page-title-wrap.chariti-style-large .chariti-page-title-content{padding-top:184px;padding-bottom:168px}.chariti-page-title-wrap.chariti-style-custom .chariti-page-title{font-size:37px;margin-bottom:0}.chariti-page-title-wrap.chariti-style-custom .chariti-page-caption{font-size:16px}.chariti-page-title-event-time{margin-top:12px}.chariti-page-title-event-link{margin-top:12px}.chariti-footer-wrapper .chariti-footer-container{overflow:hidden}.chariti-footer-wrapper .chariti-widget-title{font-size:13px;text-transform:uppercase;letter-spacing:1.5px;margin-bottom:35px}.chariti-footer-wrapper .chariti-widget-title .gdlr-core-flexslider-nav{float:right;margin-left:20px}.chariti-footer-wrapper .widget{margin-bottom:60px}.chariti-footer-wrapper .widget:last-child{margin-bottom:0}.chariti-footer-wrapper.chariti-with-column-divider .chariti-footer-column{padding-bottom:1029px;margin-bottom:-1020px;border-left:1px;border-style:solid;border-color:inherit;padding-left:30px;padding-right:30px}.chariti-footer-wrapper.chariti-with-column-divider .chariti-footer-column:first-child{border:none}.chariti-fixed-footer{position:fixed;left:0;right:0;bottom:0}body.chariti-boxed .chariti-fixed-footer .chariti-footer-wrapper,body.chariti-boxed .chariti-fixed-footer .chariti-copyright-wrapper{margin-left:auto;margin-right:auto}.chariti-footer-back-to-top-button{position:fixed;z-index:9;right:30px;bottom:30px;font-size:18px;line-height:20px;width:45px;height:45px;text-align:center;padding:12px;cursor:pointer;opacity:0;border-radius:50%;-moz-border-radius:50%;-webkit-border-radius:50%;pointer-events:none;transition:opacity .3s;-moz-transition:opacity .3s;-o-transition:opacity .3s;-webkit-transition:opacity .3s}.chariti-footer-back-to-top-button.chariti-scrolled{opacity:1;pointer-events:auto}.chariti-footer-wrapper{padding-top:70px;padding-bottom:50px}.chariti-copyright-container{text-transform:uppercase;letter-spacing:2px}.chariti-copyright-text{text-align:center;font-size:14px}.chariti-copyright-left{float:left}.chariti-copyright-right{float:right}.chariti-single-article-date-wrapper{float:left;width:58px;border-right-width:1px;border-right-style:solid;line-height:1;margin-top:8px;margin-right:30px;padding-right:20px;text-align:center}.chariti-single-article-date-wrapper .chariti-single-article-date-day{font-size:27px;font-weight:700;margin-bottom:8px;margin-top:-4px;letter-spacing:1px;white-space:nowrap}.chariti-single-article-date-wrapper .chariti-single-article-date-month{font-size:14px;text-transform:uppercase;letter-spacing:1px}.chariti-single-article-date-wrapper .chariti-single-article-date-year{font-size:12px;margin-top:4px}.chariti-single-article{padding-bottom:35px}.chariti-single-article .chariti-single-article-content ul,.chariti-single-article .chariti-single-article-content ol{line-height:2}.chariti-single-article .chariti-single-article-thumbnail{margin-bottom:20px}.chariti-single-article .chariti-single-article-head{margin-bottom:32px}.chariti-single-article .chariti-single-article-title{font-size:37px;font-weight:700;margin-bottom:16px;letter-spacing:.5px}.chariti-single-article .chariti-single-article-head-right{overflow:hidden}.chariti-blog-info-wrapper .chariti-head{margin-right:13px;vertical-align:middle}.chariti-blog-info-wrapper .chariti-head i{font-size:15px}.chariti-blog-info-wrapper .chariti-blog-info{display:inline-block;margin-right:25px;font-size:11px;font-weight:700;letter-spacing:1px;text-transform:uppercase}.chariti-blog-info-wrapper .chariti-blog-info:last-child{margin-right:0}.chariti-sticky-banner{line-height:1;display:inline-block;letter-spacing:.5px;padding:18px 20px 17px;text-transform:uppercase;font-size:11px;font-weight:700;margin-bottom:22px}.chariti-sticky-banner i{font-size:12px;margin-right:10px}.chariti-single-article-thumbnail .chariti-sticky-banner{position:absolute;left:0;bottom:0;margin-bottom:0}body.single-post .chariti-sidebar-style-none{margin-left:auto;margin-right:auto}body.blog .chariti-sidebar-style-none{margin-left:auto;margin-right:auto}body.blog .chariti-single-article{padding-bottom:60px}.chariti-archive-taxonomy-description{margin-bottom:60px}.chariti-blog-aside-format .chariti-single-article-content{font-size:18px;font-style:italic;padding:50px 60px 40px}.chariti-blog-aside-format .chariti-excerpt-read-more{display:none}.chariti-blog-quote-format .chariti-single-article-content{padding:50px 45px 40px;position:relative}.chariti-blog-quote-format .chariti-blog-quote-background{position:absolute;top:0;right:0;bottom:0;left:0;background-size:cover;background-position:center;opacity:.3;filter:alpha(opacity=30)}.chariti-blog-quote-format .chariti-blog-quote{float:left;font-size:120px;font-weight:800;margin-top:-10px;line-height:1;margin-right:35px;position:relative}.chariti-blog-quote-format .chariti-blog-content-wrap{overflow:hidden;position:relative}.chariti-blog-quote-format .chariti-blog-quote-content{font-size:18px;font-style:italic}.chariti-blog-quote-format .chariti-blog-quote-author{font-size:16px;font-style:italic;margin-bottom:20px;font-weight:700}.chariti-blog-quote-format .chariti-blog-quote-author:before{content:"-";margin-right:2px}.chariti-blog-quote-format .chariti-excerpt-read-more{display:none}.chariti-blog-quote-format blockquote,.chariti-blog-quote-format q{background:0 0;border:none;padding:0;margin-top:0;margin-bottom:0;font-size:18px}.chariti-blog-link-format .chariti-blog-icon-link{font-size:23px;float:left;margin-right:30px;margin-top:5px}.chariti-blog-link-format .chariti-blog-content-wrap{overflow:hidden}.chariti-blog-link-format .chariti-blog-title{font-size:20px;text-transform:none;letter-spacing:0px;margin-bottom:9px}.chariti-blog-link-format .chariti-blog-content{font-size:14px;margin-bottom:0}.chariti-blog-link-format .chariti-excerpt-read-more{display:none}.chariti-single-social-share{padding-top:10px;padding-bottom:48px}.chariti-single-author{text-align:center;margin-bottom:55px;margin-top:41px;border-top-width:1px;border-top-style:solid}.chariti-single-author .chariti-single-author-wrap{max-width:80%;margin:-41px auto 0px}.chariti-single-author .chariti-single-author-avartar{max-width:80px;margin:0 auto 37px;overflow:hidden;border-radius:50%;-moz-border-radius:50%;-webkit-border-radius:50%}.chariti-single-author .chariti-single-author-caption{font-size:14px;font-style:italic;margin-bottom:9px;letter-spacing:.5px}.chariti-single-author .chariti-single-author-title{font-size:26px;margin-bottom:22px}.chariti-single-nav-area{border-top:1px;border-bottom:1px;border-style:solid;padding:33px 0;margin-bottom:55px}.chariti-single-nav i{font-size:25px}.chariti-single-nav .chariti-text{font-size:15px;text-transform:uppercase;font-weight:700;letter-spacing:1.5px}.chariti-single-nav-left{float:left}.chariti-single-nav-left i{margin-right:15px;vertical-align:middle}.chariti-single-nav-right{float:right}.chariti-single-nav-right i{margin-left:15px;vertical-align:middle}.chariti-single-author-tags{margin-bottom:65px;margin-top:-18px}.chariti-single-author-tags a{display:inline-block;font-size:12px;padding:5px 13px 4px;margin-right:12px;border-width:2px;border-style:solid;font-weight:700;border-radius:3px;-moz-border-radius:3px;-webkit-border-radius:3px}.chariti-blog-style-1 .chariti-single-related-post-title{font-size:22px;margin-bottom:30px;font-weight:700;text-align:left;letter-spacing:0px;text-transform:none}.chariti-single-related-post-container .gdlr-core-blog-grid .gdlr-core-blog-title{font-size:17px;font-weight:600}.chariti-single-blog-title-style-4.chariti-single-article-head{text-align:center;margin-bottom:0}.chariti-single-blog-title-style-4.chariti-single-article .chariti-single-article-title{font-size:50px;font-weight:800;margin-bottom:20px}.chariti-single-blog-title-style-4 .chariti-blog-info-wrapper .chariti-blog-info .chariti-head{display:none}.chariti-single-blog-title-style-4 .chariti-blog-info-wrapper .chariti-blog-info{margin-right:0;text-transform:none;font-size:15px;font-weight:400}.chariti-single-blog-title-style-4 .chariti-blog-info-wrapper .chariti-blog-info .chariti-blog-info-sep{margin:0 15px}.chariti-single-blog-title-style-4 .chariti-blog-info-wrapper .chariti-blog-info:first-child .chariti-blog-info-sep{display:none}.chariti-blog-style-4 .chariti-single-article-thumbnail img{border-radius:6px;-moz-border-radius:6px;-webkit-border-radius:6px}.chariti-blog-style-4 .chariti-single-article-thumbnail .gdlr-core-gallery-shortcode-grid-fixed img{border-radius:0;-moz-border-radius:0px;-webkit-border-radius:0}.chariti-blog-style-4 .chariti-single-nav-area{border-top:0;padding-top:0;border-bottom:0;padding-bottom:0}.chariti-blog-style-4 .chariti-single-nav .chariti-text{font-size:12px;letter-spacing:3px;display:block;margin-bottom:9px}.chariti-blog-style-4 .chariti-single-nav-title{font-size:17px;font-weight:700;letter-spacing:.5px;line-height:1}.chariti-blog-style-4 .chariti-single-nav-left{max-width:50%}.chariti-blog-style-4 .chariti-single-nav-right{text-align:right;max-width:50%}.chariti-blog-style-4 .gdlr-core-social-share-item{float:left}.chariti-blog-style-4 .gdlr-core-social-share-item .gdlr-core-social-share-count .gdlr-core-count{font-size:13px;font-weight:700}.chariti-blog-style-4 .gdlr-core-social-share-item .gdlr-core-social-share-count .gdlr-core-suffix{font-size:13px;font-weight:700;letter-spacing:3px}.chariti-blog-style-4 .gdlr-core-social-share-item .gdlr-core-divider{display:none}.chariti-blog-style-4 .gdlr-core-social-share-item .gdlr-core-social-share-count{margin-right:32px}.chariti-blog-style-4 .chariti-single-social-share{border-top-width:1px;border-top-style:solid;padding-top:19px}.chariti-blog-style-4 .chariti-single-magazine-author-tags{padding-bottom:0;float:right}.chariti-blog-style-4 .chariti-single-magazine-author-tags a{font-size:11px;letter-spacing:2px;font-weight:600;text-transform:uppercase;padding:8px 17px 10px;display:inline-block;margin-right:5px;margin-bottom:5px}.chariti-blog-style-4 .chariti-comments-area .comment-author{font-size:16px}.chariti-blog-style-4 section.comment-content{font-size:15px}.chariti-blog-style-4 .chariti-single-related-post-title,.chariti-blog-style-4 .chariti-comments-area .chariti-comments-title,.chariti-blog-style-4 .chariti-comments-area .comment-reply-title{font-size:22px;margin-bottom:30px;font-weight:700;text-align:left;letter-spacing:0px;text-transform:none}.chariti-blog-style-4 .chariti-single-author{border-top:none;background:#fff;box-shadow:0px 0px 30px rgba(0,0,0,.1);padding:45px;margin-top:30px;margin-bottom:80px}.chariti-blog-style-4 .chariti-single-author .chariti-single-author-avartar{float:left;margin-bottom:0;margin-right:33px}.chariti-blog-style-4 .chariti-single-author .chariti-single-author-wrap{max-width:100%;margin:0}.chariti-blog-style-4 .chariti-single-author-content-wrap{overflow:hidden;text-align:left}.chariti-blog-style-4 .chariti-single-author .chariti-single-author-title{font-size:18px;margin-bottom:16px;font-weight:700}.chariti-blog-style-4 .chariti-comments-area{border-top-width:1px;border-top-style:solid;padding-top:45px;margin-top:5px}.chariti-blog-style-4 .chariti-comments-area .comment-time{font-style:normal}.chariti-blog-style-4 .chariti-comments-area .edit-link,.chariti-blog-style-4 .chariti-comments-area .comment-reply{font-size:14px;font-weight:400;letter-spacing:.5px;text-transform:uppercase;text-decoration:underline}.chariti-blog-style-4 .chariti-comments-area .comment-respond{background:0 0;padding:10px 0 30px;margin-bottom:40px}.chariti-blog-style-4 .chariti-comments-area textarea{border-bottom-width:1px}.chariti-blog-style-4 .chariti-comments-area input[type=text]{border-bottom-width:1px}.chariti-blog-style-4 .chariti-comments-area .chariti-comment-form-author{width:33.33%}.chariti-blog-style-4 .chariti-comments-area .chariti-comment-form-email{width:33.33%;padding-right:7px}.chariti-blog-style-4 .chariti-comment-form-url{width:33.33%;float:left;padding-left:7px}.chariti-blog-style-4 .chariti-comments-area .form-submit{text-align:left}.chariti-blog-style-4 .chariti-comments-area .form-submit input[type=submit]{font-size:12px;border-radius:30px;-moz-border-radius:30px;-webkit-border-radius:30px}.chariti-blog-style-4 .chariti-single-related-post-wrap .gdlr-core-blog-grid .gdlr-core-blog-title{margin-bottom:6px;font-weight:700}.chariti-blog-style-4 .chariti-button,.chariti-blog-style-4 input[type=button],.chariti-blog-style-4 input[type=submit],.chariti-blog-style-4 input[type=reset]{font-size:13px;font-weight:700;text-transform:uppercase;letter-spacing:.8px;padding:21px 35px 23px}.chariti-blog-title-wrap .chariti-single-blog-title-style-2 .chariti-single-article-title{margin-bottom:0;margin-top:5px}.chariti-single-blog-title-style-2 .chariti-blog-info-wrapper .chariti-blog-info .chariti-head{display:none}.chariti-single-blog-title-style-2 .chariti-blog-info-wrapper .chariti-blog-info{margin-right:0;text-transform:none;font-size:13px}.chariti-single-blog-title-style-2 .chariti-blog-info-wrapper .chariti-blog-info .chariti-blog-info-sep{margin:0 15px}.chariti-single-blog-title-style-2 .chariti-blog-info-wrapper .chariti-blog-info:first-child .chariti-blog-info-sep{display:none}.chariti-blog-style-2 .chariti-single-author .chariti-single-author-wrap{margin:0}.chariti-blog-style-2 .chariti-single-author{border-top-width:0;margin-top:0;text-align:left}.chariti-blog-style-2 .chariti-single-author .chariti-single-author-avartar{margin:0;float:left;margin-right:30px;max-width:100px;border-radius:3px;-moz-border-radius:3px;-webkit-border-radius:3px}.chariti-blog-style-2 .chariti-single-author .chariti-single-author-caption{display:none}.chariti-blog-style-2 .chariti-single-author .chariti-single-author-content-wrap{overflow:hidden;padding-top:12px}.chariti-blog-style-2 .chariti-single-author .chariti-single-author-title{font-size:20px;margin-bottom:10px}.chariti-blog-style-2 .gdlr-core-social-share-item{text-align:left}.chariti-blog-style-2 .gdlr-core-social-share-item .gdlr-core-social-share-count{margin-right:25px;font-weight:700}.chariti-blog-style-2 .gdlr-core-social-share-item .gdlr-core-social-share-count .gdlr-core-count{font-size:16px}.chariti-blog-style-2 .gdlr-core-social-share-item .gdlr-core-social-share-count .gdlr-core-suffix{font-size:16px;text-transform:none;letter-spacing:0px}.chariti-blog-style-2 .gdlr-core-social-share-item .gdlr-core-social-share-count .gdlr-core-divider{display:none}.chariti-blog-style-2 .chariti-single-article{padding-bottom:0}.chariti-blog-style-2 .chariti-single-nav-area{border:none;padding:30px 0 0;margin-bottom:0}.chariti-blog-style-2 .chariti-single-nav-area a,.chariti-blog-style-2 .chariti-single-nav-area a:hover{color:#fff}.chariti-blog-style-2 .chariti-single-nav-area-left{float:left;width:50%;padding:50px 80px;position:relative;overflow:hidden}.chariti-blog-style-2 .chariti-single-nav-area-right{float:left;width:50%;padding:50px 80px;position:relative;overflow:hidden}.chariti-blog-style-2 .chariti-single-nav-area-background{position:absolute;top:0;right:0;bottom:0;left:0;background-size:cover;background-position:center;transition:transform .3s ease-out;-moz-transition:transform .3s ease-out;-o-transition:transform .3s ease-out;-webkit-transition:transform .3s ease-out}.chariti-blog-style-2 .chariti-single-nav-area-left:hover .chariti-single-nav-area-background,.chariti-blog-style-2 .chariti-single-nav-area-right:hover .chariti-single-nav-area-background{-webkit-transform:scale(1.1);transform:scale(1.1)}.chariti-blog-style-2 .chariti-single-nav-left i{font-size:20px}.chariti-blog-style-2 .chariti-single-nav-left,.chariti-blog-style-2 .chariti-single-nav-right{float:none}.chariti-blog-style-2 .chariti-single-nav{position:relative}.chariti-blog-style-2 .chariti-single-nav .chariti-text{letter-spacing:0px;text-transform:none}.chariti-blog-style-2 .chariti-single-nav-title{font-size:22px;font-weight:800;display:block;margin-top:2px}.chariti-blog-style-2 .chariti-single-nav-area-overlay{opacity:.7;filter:alpha(opacity=62);position:absolute;top:0;right:0;bottom:0;left:0}.chariti-blog-style-2 .chariti-comment-wrapper{padding-top:80px}.chariti-blog-style-2 .chariti-comment-content{margin:0 auto}.chariti-blog-style-2 .chariti-comments-area .chariti-comments-title{text-align:left;text-transform:none;letter-spacing:0px;font-weight:800;font-size:20px}.chariti-blog-style-2 .chariti-comments-area .comment-avatar{max-width:90px;border-radius:3px}.chariti-blog-style-2 .chariti-comments-area .comment-author{font-size:18px}.chariti-blog-style-2 .chariti-comments-area .comment-time{font-size:13px;font-style:normal}.chariti-blog-style-2 .chariti-comments-area .comment-content{font-size:15px}.chariti-blog-style-2 .chariti-comments-area .comment-meta{margin-bottom:16px}.chariti-blog-style-2 .chariti-comments-area .comment-reply{text-transform:none;font-weight:800;letter-spacing:0px}.chariti-blog-style-2 .chariti-comments-area .comment-article{padding-bottom:0;border-bottom-width:0}.chariti-blog-style-2 .chariti-comments-area .comment-reply-title{font-size:20px;letter-spacing:0px;text-align:left;text-transform:none;font-weight:800;margin-bottom:35px}.chariti-blog-style-2 .chariti-comments-area .comment-respond{padding:0 0 85px;background:0 0;margin-bottom:0}.chariti-blog-style-2 .chariti-comments-area textarea{font-size:14px;padding:20px 22px;margin-bottom:22px}.chariti-blog-style-2 .chariti-comments-area input[type=text]{font-size:14px;padding:20px 22px;margin-bottom:22px}.chariti-blog-style-2 .chariti-comments-area .chariti-comment-form-author{width:33.33%;padding-right:13px}.chariti-blog-style-2 .chariti-comments-area .chariti-comment-form-email{width:33.33%;padding-right:7px}.chariti-blog-style-2 .chariti-comments-area .chariti-comment-form-url{width:33.33%;float:left;padding-left:14px}.chariti-blog-style-2 .chariti-comments-area .form-submit{text-align:left;padding-top:0}.chariti-blog-style-2 .chariti-comments-area .form-submit input[type=submit]{font-size:13px;text-transform:none;padding:16px 30px;border-radius:3px;-moz-border-radius:3px;-webkit-border-radius:3px}.chariti-blog-style-2 .chariti-single-related-post-wrap{padding:80px 0 50px}.chariti-blog-style-2 .chariti-single-related-post-container{padding-left:80px;padding-right:80px}.chariti-blog-style-2 .chariti-single-related-post-title{font-size:20px;margin-bottom:40px;font-weight:800}.chariti-blog-style-2 .chariti-single-related-post-container{margin:0 auto}.chariti-blog-style-2 .gdlr-core-blog-grid .gdlr-core-blog-title{font-size:21px}.chariti-blog-style-2 .chariti-single-related-post-wrap .gdlr-core-sticky-banner{display:none}.chariti-blog-style-3 .chariti-single-nav-left,.chariti-blog-style-3 .chariti-single-nav-right{max-width:50%}.chariti-blog-style-3 .chariti-single-nav-right{text-align:right}.chariti-blog-style-3 .chariti-single-nav .chariti-text{font-size:14px;text-transform:uppercase;letter-spacing:1px;font-weight:700;display:block;margin-bottom:8px}.chariti-blog-style-3 .chariti-single-nav .chariti-single-nav-title{font-size:18px;font-weight:800}.chariti-blog-style-3 .chariti-single-social-share{padding-bottom:27px}.chariti-blog-style-3 .gdlr-core-social-share-item{position:relative}.chariti-blog-style-3 .gdlr-core-social-share-item .gdlr-core-social-share-count{position:absolute;right:0}.chariti-blog-style-3 .gdlr-core-social-share-item .gdlr-core-social-share-wrap{margin-right:25px;float:left}.chariti-blog-style-3 .gdlr-core-social-share-item .gdlr-core-divider{display:none}.chariti-blog-style-3 .gdlr-core-social-share-item .gdlr-core-social-share-count .gdlr-core-count{font-size:15px;margin-right:6px}.chariti-blog-style-3 .gdlr-core-social-share-item .gdlr-core-social-share-count .gdlr-core-suffix{font-size:15px;text-transform:none;font-weight:600;letter-spacing:0px}.chariti-blog-style-3 .chariti-single-author .chariti-single-author-avartar{margin:0;float:left;margin-right:40px;border-width:1px;border-style:solid;max-width:116px;padding:8px}.chariti-blog-style-3 .chariti-single-author .chariti-single-author-wrap{max-width:100%;margin:0}.chariti-blog-style-3 .chariti-single-author{border:none}.chariti-blog-style-3 .chariti-single-author-content-wrap{overflow:hidden;text-align:left}.chariti-blog-style-3 .chariti-single-author .chariti-single-author-title{font-size:18px;margin-bottom:15px}.chariti-blog-style-3 .chariti-single-author .chariti-single-author-avartar img{border-radius:50%;-moz-border-radius:50%;-webkit-border-radius:50%}.chariti-blog-style-3 .chariti-comments-area .chariti-comments-title{font-size:25px;text-align:left;letter-spacing:0px;text-transform:none;font-weight:800;margin-bottom:30px}.chariti-blog-style-3 .chariti-comments-area .comment-respond{background:0 0;padding:0}.chariti-blog-style-3 .chariti-comments-area textarea,.chariti-blog-style-3 .chariti-comments-area input[type=text]{border-bottom-width:1px;font-size:14px;font-weight:500}.chariti-blog-style-3 .chariti-comments-area input[type=checkbox]{vertical-align:middle;margin:0 10px 3px 0}.chariti-blog-style-3 .chariti-comments-area .form-submit{text-align:left}.chariti-blog-style-3 .chariti-comments-area .form-submit input[type=submit]{text-transform:none;font-size:14px;letter-spacing:0;padding:15px 33px 19px}.chariti-blog-style-3 .chariti-comments-area .comment-reply-title{text-align:left;text-transform:none;letter-spacing:0px;font-size:22px}.chariti-blog-style-3 .chariti-single-magazine-author-tags{margin-bottom:30px}.chariti-blog-style-3 .chariti-comments-area .comment-time{display:inline;margin-right:12px}.chariti-blog-style-3 .chariti-comments-area .comment-time time{text-transform:uppercase;font-weight:400;letter-spacing:0px}.chariti-blog-style-3 .chariti-comments-area .comment-reply{position:static;display:inline;font-size:14px;letter-spacing:0px;text-decoration:underline}.chariti-blog-style-3 .chariti-comments-area .edit-link{font-size:14px;text-decoration:underline;text-transform:uppercase;letter-spacing:.5px}.chariti-blog-style-3 .chariti-single-related-post-wrap{margin-bottom:20px}.chariti-blog-style-3 .chariti-single-related-post-title{font-size:22px;margin-bottom:40px;font-weight:700}.chariti-blog-style-3 .chariti-single-related-post-wrap .gdlr-core-blog-info-wrapper .gdlr-core-blog-info{font-size:13px}.chariti-blog-magazine .chariti-single-article{padding-bottom:0}.chariti-blog-magazine .chariti-single-article-content .chariti-single-social-share{padding-bottom:30px}.chariti-blog-magazine .gdlr-core-social-share-item .gdlr-core-divider{display:none}.chariti-blog-magazine .gdlr-core-social-share-item .gdlr-core-social-share-count{margin-left:20px}.chariti-blog-magazine .gdlr-core-social-share-item .gdlr-core-social-share-count .gdlr-core-count,.chariti-blog-magazine .gdlr-core-social-share-item .gdlr-core-social-share-count .gdlr-core-suffix{font-size:13px;font-weight:400}.chariti-blog-magazine .chariti-single-social-share{padding-top:0;padding-bottom:23px}.chariti-single-magazine-author-tags{padding-bottom:23px}.chariti-single-magazine-author-tags a{font-size:13px;font-weight:500;padding:7px 12px;display:inline-block;margin-right:5px;margin-bottom:5px}.chariti-blog-magazine .chariti-single-nav-area{margin-top:60px;margin-bottom:45px;border:none;padding-top:5px;padding-bottom:5px;position:relative}.chariti-blog-magazine .chariti-single-author{border:none;text-align:left;padding:40px;margin-top:50px}.chariti-blog-magazine .chariti-single-author .chariti-single-author-wrap{margin:0}.chariti-blog-magazine .chariti-single-author .chariti-single-author-avartar{float:left;margin-right:30px}.chariti-blog-magazine .chariti-single-author-content-wrap{overflow:hidden}.chariti-blog-magazine .chariti-single-author .chariti-single-author-caption{display:none}.chariti-blog-magazine .chariti-single-author .chariti-single-author-title{font-size:16px;margin-bottom:18px}.chariti-blog-magazine .chariti-single-author-description{font-size:15px}.chariti-blog-magazine .chariti-single-nav-left,.chariti-blog-magazine .chariti-single-nav-right{max-width:50%}.chariti-blog-magazine .chariti-single-nav-right{text-align:right}.chariti-blog-magazine .chariti-single-nav-area-divider{position:absolute;left:50%;top:0;bottom:0;border-left-width:1px;border-left-style:solid}.chariti-blog-magazine .chariti-single-nav .chariti-text{font-size:13px;font-weight:500;letter-spacing:.5px;display:block;margin-bottom:8px}.chariti-blog-magazine .chariti-single-nav .chariti-single-nav-title{font-size:15px;font-weight:700}.chariti-blog-magazine .chariti-single-related-post-wrap .chariti-single-related-post-title{font-size:16px;border-bottom-width:1px;border-bottom-style:solid;padding-bottom:10px;margin-bottom:35px}.chariti-blog-magazine .chariti-comment-wrapper{margin-top:45px}.chariti-blog-magazine .chariti-single-related-post-wrap .gdlr-core-blog-grid .gdlr-core-blog-info-wrapper{padding-top:0}.chariti-blog-magazine .chariti-single-related-post-wrap .gdlr-core-blog-grid .gdlr-core-blog-title{margin-bottom:10px}.chariti-blog-magazine .chariti-single-related-post-wrap .gdlr-core-blog-info-wrapper .gdlr-core-blog-info{font-size:11px}.chariti-blog-magazine .chariti-single-related-post-wrap .gdlr-core-blog-grid-with-frame .gdlr-core-blog-grid-frame{padding:20px}.chariti-comments-area .chariti-comments-title{font-size:16px;text-align:center;text-transform:uppercase;font-weight:700;letter-spacing:2px;margin-bottom:55px}.chariti-comments-area ol.comment-list{list-style:none;margin-bottom:55px;margin-left:0}.chariti-comments-area ol.comment-list ol{margin-left:50px;list-style:none}.chariti-comments-area ol.comment-list .comment-content ol{list-style:decimal}.chariti-comments-area .comment-article{padding-bottom:20px;margin-bottom:40px;border-bottom-width:1px;border-bottom-style:solid}.chariti-comments-area .comment-avatar{max-width:80px;margin-right:35px;float:left;overflow:hidden;border-radius:50%;-moz-border-radius:50%;-webkit-border-radius:50%}.chariti-comments-area .comment-avatar img{display:block}.chariti-comments-area .comment-meta{position:relative;margin-bottom:20px}.chariti-comments-area .comment-author{font-size:19px;font-weight:700;margin-bottom:5px}.chariti-comments-area .comment-body{overflow:hidden}.chariti-comments-area .comment-time{font-size:14px;font-style:italic}.chariti-comments-area .comment-reply{font-size:15px;text-transform:uppercase;font-weight:700;letter-spacing:1.5px;position:absolute;right:0;top:4px}.chariti-comments-area .comment-respond{padding:60px 0 40px;margin-bottom:55px}.chariti-comments-area ol.comment-list .comment-respond{margin-top:55px}.chariti-comments-area .comment-reply-title{font-size:16px;font-weight:700;text-transform:uppercase;letter-spacing:2px;text-align:center;margin-bottom:40px}.chariti-comments-area .comment-reply-title small{margin-left:10px}.chariti-comments-area textarea{width:100%;padding:18px 22px;display:block;font-size:14px;border-width:1px 1px 2px;border-style:solid;margin:0;margin-bottom:14px}.chariti-comments-area input[type=text]{font-size:14px;width:100%;display:block;border-width:1px 1px 2px;border-style:solid;padding:16px 22px;margin-bottom:14px}.chariti-comments-area input[type=text]:focus,.chariti-comments-area textarea:focus{outline:none}.chariti-comments-area .chariti-comment-form-author{width:50%;padding-right:7px;float:left}.chariti-comments-area .chariti-comment-form-email{width:50%;padding-left:7px;float:left}.chariti-comments-area .form-submit{text-align:center;padding-top:14px}.chariti-blog-title-wrap{background-image:url(https://cdn.shortpixel.ai/client/q_glossy,ret_img/https://jaasfoundation.org/wp-content/themes/chariti/css/../images/page-title-background.jpg);background-position:center;position:relative;background-size:cover;overflow:hidden}.chariti-blog-title-wrap .chariti-blog-title-container{position:relative}.chariti-blog-title-wrap .chariti-blog-title-overlay{position:absolute;top:0;right:0;bottom:0;left:0;opacity:.8}.chariti-blog-title-wrap.chariti-feature-image .chariti-blog-title-top-overlay{position:absolute;top:0;right:0;left:0;height:413px;opacity:1;background:url(data:image/png;base64,iVBORw0KGgoAAAANSUhEUgAAABsAAAGdCAMAAADUlPgWAAAB4FBMVEUAAAAAAAAAAAAAAAAAAAAAAAAAAAAAAAAAAAAAAAAAAAAAAAAAAAAAAAAAAAAAAAAAAAAAAAAAAAAAAAAAAAAAAAAAAAAAAAAAAAAAAAAAAAAAAAAAAAAAAAAAAAAAAAAAAAAAAAAAAAAAAAAAAAAAAAAAAAAAAAAAAAAAAAAAAAAAAAAAAAAAAAAAAAAAAAAAAAAAAAAAAAAAAAAAAAAAAAAAAAAAAAAAAAAAAAAAAAAAAAAAAAAAAAAAAAAAAAAAAAAAAAAAAAAAAAAAAAAAAAAAAAAAAAAAAAAAAAAAAAAAAAAAAAAAAAAAAAAAAAAAAAAAAAAAAAAAAAAAAAAAAAAAAAAAAAAAAAAAAAAAAAAAAAAAAAAAAAAAAAAAAAAAAAAAAAAAAAAAAAAAAAAAAAAAAAAAAAAAAAAAAAAAAAAAAAAAAAAAAAAAAAAAAAAAAAAAAAAAAAAAAAAAAAAAAAAAAAAAAAAAAAAAAAAAAAAAAAAAAAAAAAAAAAAAAAAAAAAAAAAAAAAAAAAAAAAAAAAAAAAAAAAAAAAAAAAAAAAAAAAAAAAAAAAAAAAAAAAAAAAAAAAAAAAAAAAAAAAAAAAAAAAAAAAAAAAAAAAAAAAAAAAAAAAAAAAAAAAAAACQixtVAAAAoHRSTlMAAQIDBAUGBwgJCgsMDQ4PEBESExQVFhcYGRobHB0eHyAhIiMkJSYnKCkqKywtLi8wMTIzNDU2Nzg5Ojs8PT4/QEFCQ0RFRkdISUpLTE1OT1BRUlNUVVZXWFlaW1xdXl9gYWJjZGVmZ2hpamtsbW5vcHFyc3R1dnd4eXp7fH1+f4CBgoOEhYaHiImKi4yNjo+QkZKTlJWWl5iZmpucnZ6fFdamSwAACRZJREFUGBkFwYFhHEEQBCF6f5x/CM70SrD/oGkANLhMWxsIQzgiAiCC04QF1posXgoyIykLL0RKUSJxgwgJtMglA9EINRy0YGlNM3JBtCARmgvYmtaQNTlARAGJLtZaAFkmOyQBQoReopBChOokhAgReCGCUCHpBC0mIFpekCRIQZwmWGuCYD31CUmRhM+BybIAZF5SJT4C0tc1ICxrWSy3AIhEiFcKIqSA74ggQoTlfYJSoQLppLUJghZ4UH1BERFOkIBomXghFID0hQuLCRbLyl4SCoQIndDCsiZM67QI4lsgcU0La22xLNOJIAkC8VBEKkiRCyJClogeIKJSVLiwECGC1gvRRxCQzwlmsoAQh6ZoIdDkYkELBqBrgQSiEU5DWGtimjgCJEEED0UVRJJyQSBoklYPKEkSorqsIUmyCLtWkCEAciIQICY6QIwGfIxrsaxYMGguiCDwMXLLwrQAZHofhSoiSHmrVmoyJOBCRASR8IKIRBakkyUiEUFeKSpIBcURQYsQyCOUfKIi0gVIEmRNOwJNAyh0WWtBYCK8pKIAFdIR04QFhD0fvpQo8KEetCRKqUkukUQgIl2syYTJYjgkBEIIF4YmwBrNQVgAWsgj6AuJfEgXGTTSJOSB7wuVBIkLkIllmaZrGkILSfCGFKxKNOki4FtDInI0WYOmEbhvQopE0HhUIhQoKyckhIDQEdOylsUCF0QkQsADElBJ4MJIGCQtDspotQzSXIBoRRPhCXwQUsjXJcvEZIGZgwjCN7S0a7IYBIzWSQsBAuRVEiIKKg4kRAjIE0lSRZG4RJIgq0meCElC+SKXLJO0mIiekioIQbjItFoWQOtARAHQ6pomQCZj2YmQgRDosiaTBdNaHAkhEAmXxQIwrZFHCIAS4akkkBTycUBaSAjLlYU0kJj0IkoobUg8UsiXUqI+lwVmiLWgxwepryAhXgmjRaJYHQQkEoIjQwyCyVwICEDIK4okJEl61EQikpa8UL5IRVJxi4mIkCy9EIQkIZ8jQEuSYL0CpAhF6hWFZZmyjB0hiECCFwiJSkU6sYQEEHmVEgpKwCGiEUSwQ0a+gSxMFwgLC5bsoIw0oSCPjBJVAq2LQDVIQi6sBVksFnuQACGEnoSgQlTlSAgIgfWSCgBR5JrQAlgsPJF8gETBtcxaLMgQJ0IIIrX2QikpKWl0gkgkkvCkVCVBgS6tMEkg8CSVQkKISyAAkdEjAPgUSU7LAotohJcICJDgwsQyLayFg5AWQYJDIxbLwhqXCcIiiDxKEQqpfFwLokkILU+UUBAiXQCZDNHaDkjURJA8BClKCLnQIiCx0KtIiU/IJzpkkSyhIU8SoS+iEheLaUFrAkcQtbQEeCQFIKLqIhFCInAxtIAJy3ooiUFB5KCY0EBDJ1iRyTLB+yKFhEjikCzWYhlpRxASItBpwmQZEHM0EBGAXBQyaBoaF7NY0xZB9uLro0/5AonvCEEQNosTQBAEvEgqCEI4EZAJQvZChUgC0i0QGIkJLxChIJW+C5ataWHZtAMREUToVSCCANWhySLIwvKUUiDxkXIRCBvRNA4gCJDoVZAIgaYOQiJkWewhSIhEqguMxIQWOhqBllbEvCxStTJNs5yIIEIkPREEqEi6FkEWFklegcRHSgVH2IimEeEEARIBXiIEmorUSYQsiyXxJEQilS9yJCa0ELJeQKVPAchTpUyrJRJdECFCJB4BKvJJ4CILiyQRe0QkAvjQsTCtBSzhAosABDxCoiKlxCulpiFNljwQ1ZcP4ZMeRWoKyBoXIgJBxAsJQijgiBYTQBZPIgkAkpdWWqUoReskEiJE5JGUgiiCawymZZrQOgkiRJC8ANVEUqITgIgWxIMAQPSFEzJNlgXkAiJEQLwiQhUk1BERhpCGa61pAoDwNEpNQkE5AkSCYD1IgQqQupgI0ATZQwSgkqRXiiqJtIQjgrUEQR4hqSRF8IJYYWSldBKCQEBeAEoA4IhlSICJ50MUASi8UBSrBNARiwUSYK8kBAigm7SwYALsFYJAwOgBKqQoPjlZQJaFhl4EfERQygsqViK1tE5ARrRI2gMgkpLwvVBQwGLiZARLQMiTABUAuAaNjDBoTiAjQJAXIV8EPogTsixiiU2PlAgIVA5twYI1wAUWslYT2BMV5BMFdI1GzJBl4pYtILBM1iUaLRBCPU0ASCHtEkIAQnoggAKhntQqkkFiLggRwRIeCRVRBDrZwmprk8XsIpYswkI8yAdBRMqJGYItjNWFAEyQ8AhJ6Iuo8oBZitEKughASIAHKBAqilckI0kjliMitCSQnoooAhG6rKytLGbCHFkJQmDlQRCUgsoh2MKyMlkXMEGCkCehL6JKEWfJLC0QmS4QEiyLeAVCRR8BZ5BmYSDsBEtrEYCOTEgCgGOyDGIymgvGwphorT1QPhJ9kPSiAoQJlRtWFgiEuRBCAkEeQUUpArnImmQRsdYDkSwA4RUIogDqkUSVUCp2SMKKZVnxACEo8cEjIaoYtfBKMmWkYNVpCISE4FmREGmEutC0ELTEeiBiTAOWRyKkkuDjIVoAKK0uaAQ0kXiQPkiUgAfLyEBGuDBNBITFY6IIMIRHkUhQqTiiWVgLM+lChEWIJQ8RBEjBUxMIgQUXWmsWYiIekpQBReMpgD4C+HiNUrEMyLhZwwoxNHEhBFgQvEAEJCC3pmkTgNZ0FhHWZE3ilQBSpMAropCglvI2A0BCTBeEWBCEB5T4kBI40ERDxhpdzIKJpdHyTAVploh4PiCSRMBrQQgshTymoiQRhd8/YGMAZnFAEC0jn3mFVlRrQvAAaKSpwO9gMQAGvMSHFCDgFg0ZGhn0GqMGJKPsSWIpEdXoiSQRgOQZgaWQSF1AayJjyG60JjGNwPr9AAAAeEFJIUHwJFuMGmjU72cADGsBvx8DABjw8AEABDwZSCEQek0lGlrSKr8HNgws1vB7AAAAPCIBCMC1ZQaxIMMJtBhWjNbvB8CCAeM3AAEAPKpgRFGkV4wiyxartd+zBcBky/AbAwBjGD8LNIBGwx4AsdZomp/FmmDDYHkygFFkW/yeBVgLmMYPDRAA8ASEFYB4LQg1kCLGDIABBmAAAMwfuDN9G65IdxAAAAAASUVORK5CYII=) center top repeat-x}.chariti-blog-title-wrap.chariti-feature-image .chariti-blog-title-bottom-overlay{position:absolute;right:0;bottom:0;left:0;height:413px;opacity:1;background:url(data:image/png;base64,iVBORw0KGgoAAAANSUhEUgAAABsAAAGdCAMAAADUlPgWAAAB4FBMVEUAAAAAAAAAAAAAAAAAAAAAAAAAAAAAAAAAAAAAAAAAAAAAAAAAAAAAAAAAAAAAAAAAAAAAAAAAAAAAAAAAAAAAAAAAAAAAAAAAAAAAAAAAAAAAAAAAAAAAAAAAAAAAAAAAAAAAAAAAAAAAAAAAAAAAAAAAAAAAAAAAAAAAAAAAAAAAAAAAAAAAAAAAAAAAAAAAAAAAAAAAAAAAAAAAAAAAAAAAAAAAAAAAAAAAAAAAAAAAAAAAAAAAAAAAAAAAAAAAAAAAAAAAAAAAAAAAAAAAAAAAAAAAAAAAAAAAAAAAAAAAAAAAAAAAAAAAAAAAAAAAAAAAAAAAAAAAAAAAAAAAAAAAAAAAAAAAAAAAAAAAAAAAAAAAAAAAAAAAAAAAAAAAAAAAAAAAAAAAAAAAAAAAAAAAAAAAAAAAAAAAAAAAAAAAAAAAAAAAAAAAAAAAAAAAAAAAAAAAAAAAAAAAAAAAAAAAAAAAAAAAAAAAAAAAAAAAAAAAAAAAAAAAAAAAAAAAAAAAAAAAAAAAAAAAAAAAAAAAAAAAAAAAAAAAAAAAAAAAAAAAAAAAAAAAAAAAAAAAAAAAAAAAAAAAAAAAAAAAAAAAAAAAAAAAAAAAAAAAAAAAAAAAAAAAAAAAAAAAAACQixtVAAAAoHRSTlMAAQIDBAUGBwgJCgsMDQ4PEBESExQVFhcYGRobHB0eHyAhIiMkJSYnKCkqKywtLi8wMTIzNDU2Nzg5Ojs8PT4/QEFCQ0RFRkdISUpLTE1OT1BRUlNUVVZXWFlaW1xdXl9gYWJjZGVmZ2hpamtsbW5vcHFyc3R1dnd4eXp7fH1+f4CBgoOEhYaHiImKi4yNjo+QkZKTlJWWl5iZmpucnZ6fFdamSwAACQVJREFUGBkFwYFhAkAQBCHmfE3/FW+AAAAIQIAASCQiVaKoyNNEYEHQKgCwAIsjBagApU9EoDVKGkfbRDGASWdZrDUCoMNiASxYO5IUQFA6hKwAIF1MI5Qibda1TCYLGNIHALAAnAICBaDHYiwYLcNeMrE1QpA9CCRgLaseAAAAh4RAVMBhLS0FBuWJJS2sSVh9AQCAxQEBABwOWEIAFo9YWraWieGKBVaMNkk/AAAAToBSQFK9RpgZWtOMmzAUkVDVHwBgAdZJACJJ5GIVkdJIclNMAlaM9QJBTLBoBwQo4UhXMAJBqzhQWWIB8CC0tSALedQaEU0Al2ZIMjZUDkUkKSrjhNJACFoHRJIIOEdEmiWozJNGLCyyxAutCRZN4EBKOFLAI0NDi8nCZYQEgNmeaIGE0ORAiRJA6kg0NlORmtckBFhNtBOQgAj0kIUBWixeWBCLjWntmIBpVIp1HEBcAOVYFDAlCS/IYrGkhQ4aCIGsHJQAQYSnJUbLCE0uNqM0ahbxCAUSiZpDGCCKjBcLCxBNOMQEJqbBASkSXIIjEaGKhXpZAoAWjeMgqYRInAYsY0TgWSyNLNY0eUEsERJZh6KEoCBXDUpMmaQeWlgCjcTBkYIQ4CrTNDJKwltCkEDSXAEUQaAOAWgSgdcSyzQxyfIEIkJAXEEgIaR6RgiQZcOeQBYBgi4JLhKnwNPSZAhjwiOEAJHJAaAkRPEaAliaBXsCTFhaMA9obgQCOYUxSCqoy4qgFqM0j4hAlJGcKJQgg+o1kS0LK8CThggEDSejCqFk4hEsIVstm15oAk2IcAkklooUpxFLEpOoRwgEAniA1mIILBfUYpRmwBOIMpIQj6whg8DotUVYAdbCKRFBcIIXo4llmsn0lpCp1SZWvEATIpDmiVkwLaOhZ2nBJGKRFwQCEHitxRBYTNYtoQSALK8mE9BCoWcyTQCxshdEsBaIdQFFTlCRJ2BtpmEhDyCBYDVOBQIiJV5WLLFMC9kRHIhOiF4WQIws2CMQTBCsAwAVIHlaTLAmjOzIaEBBoTskJREAtyRahEKV19IikiWgUwoiDoheQ5NpgRBPbkKEAFwMCAShngATCFpzAQQISb0FWCMmk3kBJJYQdCgAUYTzggBriOABgARAJ1BUoSi5lJoYagQdREkqCXEFQVqDiIfW0iRhIpckFYAIb1mgEUwTrxYgQASvCRNrGsicgkKyUiyPDAgQSQ9aC0Msy7wgQUBEjoCIUkAvECJEFg5dBACCJ0NrWUbAXiQSWQA6CaWoikpeIpNFExY9iBBEJE6KKEIieS0iRCxZOgkAkkheyARMrIUDCiFI6MWyAJqWyWOtgGwR4ZJDOF1F4KTJEpaVUo9ERCGNOCAA0VC9sARIE5YLBxCJiCdorYUFWR5IbhGAOCWFSEXQi0RalhXBCUC5VECvZTIRslhzolOJREgeLSaLLJa1FxEWCJEOkBKoIC9MaFpmBQ4qJY4E6mktLMjCsl4SAQgil0QqgpTyNGvLyoJo9YhkZUFGvCZCFmsErhKJkCC8ySKLZS3gxQIhEsSlBCoI4KFpmRUI0ylxJFBKeSzIwrLQeAEIIhCXiiClCLxlZUG0IrhLJShEoIeINQKIXQKSCBV6sliYAC17CEEQEh2qIAggT9YKBDLijgQ65eI6erKwrGgY8RBEoIamlxEwTUDzCECEQC4oQkIQT2tEaLEsHEmEhBLdEyYyWTbCCwIipMGJoGAkhZcIBAjioJSQiqReIAIQiQMkV4pQvMC0IE0sPVoQNURLTlgqrUQKFzkhR0pUr8ViDbRo8YSQEEG4EqS4SMBbaYEQCC4RgkKKXC2kEilIx6mEQpTihYamkYnJQ4KIJYSDBCkVBS9IEBGEgwQIiPQCWhYBWU4S5QAgXsgCgRHrEUJCFlqeYMJag7bWCwSSQOQoiUQiKq9ZEolE0MklgpCKvIAQYq1FB0UCnERemCwAjaanCQEgpNcgixEWa56AEBCSCyEESPCEEDIh4aSSwBWUei2QMMmsuEKFSOiCJzNIWEC8JghwawRPsCyMaBkPSCBILU4KUFJJ5SVCkBDoBWvEsjCZG9OUaRqKuhKFKAHqtWCttbQAzglJQhB6sazFskwTOyqJSnQKnbQkIpEVL0kSkgh5mQyCESaPEICA8IjJWtYCw9UoEi2G1BES1JXgeE0sMdYCy7kipXRCiSNhSyFF9NKkAQpaellAa6E18Lg1IoEkHCIFQIgXJAIg5JAUiKLEC4lAJiSvCZOBkGVvWYRMgOhKAFVE4KUFEG1NpkMQgioplyKqJVErnegUkoTIlcgKkqT0SIQgSeRlhMmyWINHQIiQFk8LGMFoZa/FgoAQuq4ER6EInrXAQlhkXSeUEBzIQwtNWwuCRwGpCWV4obUGYY3wQBJAAg4IkUihXkCIRAQXRVUUJeTJCggiwSEqJZUo3QsgAsnE0zSt4TREXLJI1aCEPSGarADRy5rIEhnBI0FLGWVwUomEQKlLOJHQBfGyWANkYXiEBCAIV4UoKEp4EEIgJC4pApGk9CSLLCQtuMKBIqXDeUsIBLLgEipAUUkvLASGpOU1aQARgVu0QkkC6iUiyC1BvEwYLRpZ5hEIQVDLSZVSUkrKJWgiEUEvrEVYpmn0gDRWFlnslCCiCsW9yAgQQXaF7kAQoR4NgsUmoYcyIATgtRBDmLDsBQggROumUkqSIHUVIUlSwGVJpAqK6okkgkBwKIWSoIoXZEESsPbIEgatIXoNYMEiFi9EQCua8GgBIUawcwKCuAi9NLKMiAgPQS2IAJdSUkgpqidqQYgIToFQEqS8LCJWEmSdKihHkJKXCCSC0C5ECBSSnmwSgomFh5oGEIReTLQssBYcIqKgq+AJNAJNae2lQSAEck/CtFgWpnk3ECGCqCNEIlBVeyxEy8KArktAHKmSnoUAIhacQxIlIVdeAoi0gHYEJUgS9LQWiIlF7CUhEEToIZbFtJisvUCECCFdFFGAJLyFCAKSeNGaoGUZ8DIJJGsFPA6WNSIaeWHJ0hJoeFATJAOHKyUoIQU7EilKidChKYmZoPRCSAICedAyBCzLvAABrFbkH0wnnL+ZfIh9AAAAAElFTkSuQmCC) center bottom repeat-x}.chariti-blog-title-wrap.chariti-style-small .chariti-blog-title-content{padding-top:93px;padding-bottom:87px}.chariti-blog-title-wrap.chariti-style-large .chariti-blog-title-content{padding-top:184px;padding-bottom:168px}.chariti-blog-title-wrap .chariti-single-article-title{font-size:50px;font-weight:700;margin-bottom:11px;letter-spacing:.5px}.chariti-blog-title-wrap .chariti-single-article-head-right{overflow:hidden}.chariti-blog-title-wrap .chariti-single-article-date-wrapper{margin-top:11px}.chariti-not-found-wrap{text-align:center;position:relative}.chariti-not-found-wrap .chariti-not-found-background{position:absolute;top:0;right:0;bottom:0;left:0;opacity:.27;filter:alpha(opacity=27);background-position:center;background-size:cover;background-image:url(https://cdn.shortpixel.ai/client/q_glossy,ret_img/https://jaasfoundation.org/wp-content/themes/chariti/css/../images/404-background.jpg)}.chariti-not-found-wrap .chariti-not-found-content{position:relative;padding:60px 0 65px}.chariti-not-found-wrap .chariti-not-found-head{font-size:150px;line-height:1;margin-bottom:40px}.chariti-not-found-wrap .chariti-not-found-title{font-size:35px;line-height:1;font-weight:800;text-transform:uppercase;margin-bottom:14px}.chariti-not-found-wrap .chariti-not-found-caption{font-size:18px}.chariti-not-found-wrap .chariti-not-found-back-to-home a{font-size:14px;text-transform:uppercase;letter-spacing:1px}.chariti-not-found-wrap form.search-form{max-width:430px;margin:58px auto 0px;position:relative;margin-bottom:13px}.chariti-not-found-wrap form.search-form input.search-field{font-size:15px;width:100%;border:none;padding:22px 60px 22px 25px;height:64px;border-radius:3px;-moz-border-radius:3px;-webkit-border-radius:3px}.chariti-not-found-wrap form.search-form input.search-submit{position:absolute;right:0;top:0;width:64px;height:64px;opacity:0;filter:alpha(opacity=0)}.chariti-not-found-wrap form.search-form .chariti-top-search-submit{position:absolute;right:20px;top:50%;margin-top:-15px;font-size:18px}body.search .chariti-not-found-wrap .chariti-not-found-head{font-size:100px;text-transform:uppercase;margin-bottom:18px}body.search .chariti-not-found-wrap form.search-form{margin-top:50px}.chariti-sidebar-area .chariti-widget{margin-bottom:55px}.chariti-sidebar-area .chariti-widget-title{font-size:13px;text-transform:uppercase;font-weight:800;letter-spacing:1px;position:relative;margin-bottom:28px;overflow:hidden}.chariti-sidebar-area .chariti-widget-title .gdlr-core-flexslider-nav{float:right;margin-left:20px}.chariti-sidebar-area .chariti-widget-head-text{display:block;float:left;margin-right:28px}.chariti-sidebar-area .chariti-widget-head-divider{display:block;border-top-width:1px;border-top-style:solid;overflow:hidden;margin-top:.6em}.textwidget select{max-width:100%}.widget_categories .screen-reader-text,.widget_archive .screen-reader-text{display:none}.widget_rss .rss-widget-icon{margin-right:10px;margin-top:-3px}.widget_product_categories ul,.widget_archive ul,.widget_categories ul,.widget_nav_menu ul,.widget_meta ul,.widget_pages ul,.widget_recent_comments ul,.widget_recent_entries ul,.widget_rss ul{position:relative;list-style:none;margin-left:0}.widget_product_categories ul li,.widget_archive ul li,.widget_categories ul li,.widget_nav_menu ul li,.widget_meta ul li,.widget_pages ul li,.widget_recent_comments ul li,.widget_recent_entries ul li,.widget_rss ul li{font-size:14px;margin-bottom:15px;padding-left:28px;line-height:20px;padding-bottom:15px;border-bottom-width:1px;border-bottom-style:solid}.widget_product_categories ul ul,.widget_archive ul ul,.widget_categories ul ul,.widget_nav_menu ul ul,.widget_meta ul ul,.widget_pages ul ul,.widget_recent_comments ul ul,.widget_recent_entries ul ul,.widget_rss ul ul{margin-top:20px;margin-bottom:0}.widget_product_categories ul ul ul,.widget_archive ul ul ul,.widget_categories ul ul ul,.widget_nav_menu ul ul ul,.widget_meta ul ul ul,.widget_pages ul ul ul,.widget_recent_comments ul ul ul,.widget_recent_entries ul ul ul,.widget_rss ul ul ul{margin-left:5px}.widget_product_categories ul ul li,.widget_archive ul ul li,.widget_categories ul ul li,.widget_nav_menu ul ul li,.widget_meta ul ul li,.widget_pages ul ul li:last-child,.widget_recent_comments ul ul li,.widget_recent_entries ul ul li,.widget_rss ul ul li{border-top-width:1px;border-top-style:solid;margin-bottom:0;padding-bottom:0;border-bottom:0;padding-top:15px;margin-top:15px}.widget_product_categories ul li:before,.widget_archive ul li:before,.widget_categories ul li:before,.widget_nav_menu ul li:before,.widget_meta ul li:before,.widget_pages ul li:before,.widget_recent_comments ul li:before,.widget_recent_entries ul li:before,.widget_rss ul li:before{content:"\f105";font-family:FontAwesome;text-align:center;position:absolute;left:0;display:block;height:20px;width:20px;margin-top:-1px}.widget_archive select,.widget_categories select,.widget_text select{font-size:14px;width:100%;height:50px;padding-left:15px;outline:none;border-radius:3px;-moz-border-radius:3px;-webkit-border-radius:3px;border-width:1px;border-style:solid;background:url(data:image/png;base64,iVBORw0KGgoAAAANSUhEUgAAABgAAAAYCAQAAABKfvVzAAAAJUlEQVR4AWMYoWAUNDD8R4MNpGlpIM2WBtIc1kCSX4BwOIFRAACnLhjt0YEV0gAAAABJRU5ErkJggg==) no-repeat 97% center;-moz-appearance:none;-webkit-appearance:none;appearance:none}.widget_rss span.rss-date{margin-bottom:17px;margin-top:3px;display:block;text-transform:uppercase;font-weight:700;letter-spacing:1.5px;font-size:12px}.widget_rss .rssSummary{line-height:1.7;margin-bottom:15px}.widget_rss a.rsswidget{font-size:16px;font-weight:700}.widget_rss cite{font-size:14px;margin-bottom:14px;display:block}.widget_rss ul li{margin-bottom:27px}.widget_search form{display:block;position:relative}.widget_search form:after{content:"\f002";font-family:"fontAwesome";font-size:14px;line-height:14px;position:absolute;right:20px;top:50%;margin-top:-7px}.widget_search label .screen-reader-text{display:none}.widget_search .search-form input.search-field{font-size:13px;line-height:17px;height:51px;border-width:1px;border-style:solid;width:100%;padding:16px 20px;border-radius:3px;-moz-border-radius:3px;-webkit-border-radius:3px}.widget_search input.search-field:focus{outline:none}.widget_search input.search-submit{position:absolute;right:0;top:0;bottom:0;width:51px;padding:0;opacity:0;filter:alpha(opacity=0);z-index:1}.tagcloud{zoom:1}.tagcloud:after{content:" ";display:block;clear:both;visibility:hidden;line-height:0;height:0}.tagcloud a{font-size:11px !important;text-transform:uppercase;font-weight:600;float:left;padding:7px 16px 8px;border-width:1px;border-style:solid;margin-right:10px;margin-bottom:10px;letter-spacing:1.5px}.widget_calendar table{width:100%;margin-bottom:0}.widget_calendar table thead th{font-size:13px;font-weight:700;padding:10px 0}.widget_calendar table tbody td{text-align:center;padding:10px 0}.widget_calendar table tfoot td{text-align:center;padding:10px 0}.widget_calendar caption{font-size:14px;margin-bottom:20px;text-transform:uppercase;font-weight:700;letter-spacing:1px}.widget ul.menu .sub-menu .sub-menu li{padding-left:20px}.widget ul.menu .sub-menu .sub-menu li:before{left:-10px}.widget ul.menu .sub-menu .sub-menu .sub-menu .sub-menu li{padding-left:15px}.widget ul.menu .sub-menu .sub-menu .sub-menu .sub-menu li:before{left:-15px}.widget ul.menu .sub-menu .sub-menu .sub-menu .sub-menu .sub-menu .sub-menu li{padding-left:5px}.widget ul.menu .sub-menu .sub-menu .sub-menu .sub-menu .sub-menu .sub-menu li:before{left:-25px}table{width:100%;text-align:center;border-spacing:2px;border-collapse:separate;margin-bottom:20px}table tr td{padding:15px 0}table tr th{padding:13px 0;font-size:16px;font-weight:400}body.chariti-boxed .gdlr-core-column-extend-left .gdlr-core-pbf-background-wrap{margin-left:-50px}body.chariti-boxed .gdlr-core-column-extend-right .gdlr-core-pbf-background-wrap{margin-right:-50px}.chariti-mobile-header-wrap{display:none}.chariti-mobile-header{padding-top:15px;padding-bottom:15px;z-index:99;position:relative;box-shadow:0px 1px 2px rgba(0,0,0,.1);-webkit-box-shadow:0px 1px 2px rgba(0,0,0,.1)}.chariti-mobile-header.chariti-fixed-navigation{display:none}.chariti-mobile-header .chariti-mobile-header-container{position:relative}.chariti-mobile-header .chariti-logo{padding:0 15px}.chariti-mobile-header .chariti-logo-inner{line-height:45px;margin-right:80px}.chariti-mobile-header .chariti-logo-inner img{vertical-align:middle;width:auto}@media only screen and (max-width:1140px){html .widget_product_search input[type=search]#woocommerce-product-search-field{width:100%;margin-bottom:10px}}@media only screen and (max-width:999px){body{width:100%;overflow-x:hidden}body.chariti-boxed div.chariti-body-wrapper{margin-top:0;margin-bottom:0}.chariti-bullet-anchor{display:none}.chariti-top-bar{display:none}.chariti-header-wrap.chariti-header-style-plain,.chariti-header-wrap.chariti-header-style-bar,.chariti-navigation-bar-wrap,.chariti-header-background-transparent,.chariti-header-boxed-wrap,.chariti-header-side-nav,.chariti-header-transparent-substitute,.chariti-sticky-navigation{display:none !important}.chariti-mobile-header-wrap{display:block}.chariti-mobile-header-wrap .chariti-top-bar{display:block}.chariti-mobile-header-wrap .chariti-top-bar{font-size:13px}.chariti-mobile-header-wrap .chariti-top-bar-left,.chariti-mobile-header-wrap .chariti-top-bar-right{padding-top:0;padding-bottom:0}.chariti-mobile-header.chariti-fixed-navigation{display:block}.chariti-sticky-menu-placeholder{display:none !important}body .chariti-header-side-content.chariti-style-left{margin-left:0}body .chariti-header-side-content.chariti-style-right{margin-right:0}body.single-product.woocommerce div.product form.cart{float:none;margin-bottom:30px;width:auto;margin-right:0}body.single-product.woocommerce div.product .product_meta{margin-top:0}.chariti-blog-style-2 .chariti-single-nav-area-left,.chariti-blog-style-2 .chariti-single-nav-area-right{padding:30px 40px}.chariti-blog-style-2 .chariti-single-related-post-container{padding-left:30px;padding-right:30px}.chariti-main-menu-cart i{font-size:19px;margin-top:-4px}.chariti-main-menu-search i{font-size:16px;margin-top:-6px}.chariti-mobile-menu{margin-left:22px}}@media only screen and (max-width:767px){body.chariti-body-front .chariti-container{max-width:500px;padding-left:15px;padding-right:15px}body.chariti-body-front .gdlr-core-container{max-width:500px;padding-left:15px;padding-right:15px}.chariti-column-10,.chariti-column-12,.chariti-column-15,.chariti-column-20,.chariti-column-24,.chariti-column-30,.chariti-column-36,.chariti-column-40,.chariti-column-45,.chariti-column-48,.chariti-column-50,.chariti-column-60{width:100%}.chariti-mobile-header-wrap .chariti-top-bar-left,.chariti-mobile-header-wrap .chariti-top-bar-right{float:none;text-align:center}.chariti-top-bar-right-text{display:block}.chariti-top-bar-right-social{margin-left:0}.chariti-top-bar-right-social a:first-child{margin-left:0}.chariti-page-title-wrap .chariti-page-title-content{padding-top:60px !important;padding-bottom:50px !important}.chariti-blog-title-wrap .chariti-blog-title-content{padding-top:60px !important;padding-bottom:50px !important}.chariti-single-article-date-wrapper{display:none}.chariti-overlay-menu-content ul.menu>li{font-size:18px;padding-bottom:10px;margin-bottom:10px}.chariti-overlay-menu-content ul.menu{padding-top:120px;padding-bottom:100px;max-width:80%}.chariti-overlay-menu-content .chariti-overlay-menu-close{top:35px}body.admin-bar .chariti-overlay-menu-content{margin-top:0}body.admin-bar .chariti-overlay-menu-content ul.menu{padding-top:160px}body.admin-bar .chariti-overlay-menu-content .chariti-overlay-menu-close{top:80px}.chariti-comments-area .comment-respond{padding:45px 30px}.chariti-comments-area .chariti-comment-form-author{width:100%;padding-right:0}.chariti-comments-area .chariti-comment-form-email{width:100%;padding-left:0}.chariti-comments-area .comment-avatar{float:none;margin-right:0;margin-bottom:30px}.chariti-comments-area ol.comment-list ol{margin-left:10px}.wp-block-image .alignleft{float:none;margin-left:auto;margin-right:auto}.wp-block-image .alignright{float:none;margin-left:auto;margin-right:auto}.chariti-blog-style-2 .chariti-comments-area .chariti-comment-form-author{width:100%;padding-right:0}.chariti-blog-style-2 .chariti-comments-area .chariti-comment-form-email{width:100%;padding-right:0}.chariti-blog-style-2 .chariti-comments-area .chariti-comment-form-url{width:100%;padding-left:0}.chariti-blog-style-2 .chariti-single-nav-area{padding-top:0}.chariti-blog-style-2 .chariti-single-nav-area-left,.chariti-blog-style-2 .chariti-single-nav-area-right{float:none;width:100%;display:block;text-align:center}.chariti-blog-style-2 .chariti-single-nav-area a i{display:none}.chariti-blog-style-2 .chariti-single-related-post-container{max-width:500px}.chariti-blog-style-4 .gdlr-core-social-share-item .gdlr-core-social-share-count{margin-right:0}.chariti-blog-style-4 .chariti-single-nav-left{float:none;text-align:center;display:block;margin-bottom:30px;max-width:none}.chariti-blog-style-4 .chariti-single-nav-right{float:none;text-align:center;display:block;max-width:none}.chariti-blog-style-4 .gdlr-core-social-share-item{float:none}.chariti-blog-style-4 .chariti-single-magazine-author-tags{float:none;margin-top:30px;text-align:center}.chariti-blog-style-4 .chariti-comments-area .chariti-comment-form-author,.chariti-blog-style-4 .chariti-comments-area .chariti-comment-form-email,.chariti-blog-style-4 .chariti-comment-form-url{width:100%;padding-left:0;padding-right:0}.chariti-blog-style-4 .chariti-single-author .chariti-single-author-avartar{float:none;max-width:90px;margin:0 auto 30px}.chariti-blog-style-4 .chariti-single-author-content-wrap{text-align:center}.chariti-footer-wrapper{padding-bottom:7px}.chariti-footer-column{margin-bottom:60px}.chariti-footer-wrapper.chariti-with-column-divider .chariti-footer-column{padding:0 15px;margin-bottom:60px;border:none}.chariti-footer-wrapper.chariti-with-column-divider .chariti-footer-column:last-child{margin-bottom:20px}.chariti-fixed-footer-placeholder{display:none}.chariti-fixed-footer{position:static}.chariti-copyright-left,.chariti-copyright-right{float:none;text-align:center}body .woocommerce .col2-set,.woocommerce-page .col2-set{width:100%;float:none;margin-right:0}body div#order_review{width:100%}}@media only screen and (max-width:419px){body{min-width:320px}.chariti-top-search-wrap input.search-field{font-size:30px;padding-right:90px}.chariti-top-search-wrap .chariti-top-search-submit{right:48px;font-size:24px;margin-top:-2px}.chariti-top-search-wrap input.search-submit{right:48px}.chariti-top-search-wrap .chariti-top-search-close{font-size:40px}.chariti-top-search-wrap input.search-field{padding-bottom:10px}}.chariti-lightbox-wrapper{background:#000;background:rgba(0,0,0,.78);position:fixed;top:0;right:0;bottom:0;left:0;z-index:10001;overflow:auto}.chariti-lightbox-wrapper .chariti-lightbox-content-row{display:table;width:100%;height:100%;position:relative;z-index:10003}.chariti-lightbox-wrapper .chariti-lightbox-content-cell{display:table-cell;vertical-align:middle;padding:20px;overflow-y:auto}.chariti-lightbox-content-wrap{display:none;background:#fff}.chariti-lightbox-wrapper .chariti-lightbox-content-wrap{display:block;max-width:835px;margin:0 auto}.chariti-lightbox-wrapper .chariti-lightbox-title{color:#0e0e0e;font-size:14px;text-align:center;margin-bottom:0;text-transform:uppercase;font-weight:600;letter-spacing:1px}.chariti-lightbox-wrapper .chariti-lightbox-head{position:relative;padding-bottom:24px;border-bottom-width:2px;border-bottom-style:solid;margin-bottom:45px}.chariti-lightbox-wrapper .chariti-lightbox-content-wrap{padding:30px;overflow:hidden;position:relative}.chariti-lightbox-wrapper .chariti-lightbox-close{cursor:pointer;font-size:25px;line-height:25px;position:absolute;right:20px;top:20px}html.chariti-lightbox-on,html.chariti-lightbox-on body{position:relative;overflow:hidden;width:100%;height:100%}.chariti-top-cart-content-wrap .chariti-top-cart-title{font-size:17px;font-weight:600;text-align:center;margin-top:22px;margin-bottom:45px}.chariti-top-cart-item{margin-bottom:35px;position:relative}.chariti-top-cart-item .chariti-top-cart-item-thumbnail{max-width:78px;float:left;margin-right:28px}.chariti-top-cart-item .chariti-top-cart-item-content{overflow:hidden;padding-top:8px}.chariti-top-cart-item .chariti-top-cart-item-title{font-size:17px;font-weight:800;margin-bottom:2px}.chariti-top-cart-item .chariti-top-cart-item-info{font-size:15px}.chariti-top-cart-item .chariti-top-cart-item-remove{position:absolute;right:0;top:50%;margin-top:-9px;font-size:17px;cursor:pointer}.chariti-top-cart-item-wrap{margin:0 30px}.chariti-top-cart-item-wrap .chariti-top-cart-item-divider{margin:38px 0 30px;border-bottom-width:1px;border-bottom-style:solid}.chariti-top-cart-item-wrap .chariti-top-cart-price-wrap{font-size:17px}.chariti-top-cart-item-wrap .chariti-top-cart-price-wrap .chariti-tail{font-weight:800;margin-left:10px}.chariti-top-cart-button-wrap .chariti-button{margin:0 6px 20px}.chariti-top-cart-content-wrap .chariti-highlight,.chariti-top-cart-item-wrap .chariti-top-cart-price-wrap .woocommerce-Price-amount.amount{color:#fd2e2e}ul.sf-menu>.menu-item-language img.iclflag{vertical-align:baseline;margin-right:10px}ul.sf-menu>.menu-item-language ul.submenu-languages{display:none;position:absolute;z-index:99;list-style:none;margin:0 0 0 -15px}ul.sf-menu>.menu-item-language li{padding:1px 11px}ul.sf-menu>.menu-item-language li a{padding:6px 12px;display:block}ul.sf-menu>.menu-item-language li:first-child{padding-top:12px}ul.sf-menu>.menu-item-language li:last-child{padding-bottom:12px}.chariti-custom-wpml-flag{margin-right:26px}.chariti-custom-wpml-flag .chariti-custom-wpml-flag-item{margin-left:20px}.chariti-custom-wpml-flag .chariti-custom-wpml-flag-item:first-child{margin-left:0}.chariti-dropdown-wpml-flag{position:relative;padding-top:19px;padding-bottom:19px}.chariti-dropdown-wpml-flag .chariti-dropdown-wpml-flag-background{position:absolute;top:0;bottom:0;left:-27px;right:0}.chariti-dropdown-wpml-flag .chariti-dropdown-wpml-current-language{font-weight:700}.chariti-dropdown-wpml-flag .chariti-dropdown-wpml-list{position:absolute;left:-27px;min-width:120px;top:100%;z-index:99;padding:10px 18px;display:none}.chariti-dropdown-wpml-flag .chariti-dropdown-wpml-item{display:block;white-space:nowrap}.chariti-dropdown-wpml-flag .chariti-dropdown-wpml-current-language{margin-right:25px;position:relative}.chariti-dropdown-wpml-current-language:after{content:"\f0d7";font-family:fontAwesome;margin-left:12px;font-size:12px}.gdlr-core-dropdown-tab .gdlr-core-dropdown-tab-head-wrap,.chariti-dropdown-wpml-flag .chariti-dropdown-wpml-list{background:#f3f3f3}.chariti-body span.wpcf7-not-valid-tip{font-size:13px;margin-bottom:15px}.chariti-body div.wpcf7-response-output{font-size:13px;padding:6px 20px;clear:both;margin:0}.wpcf7 input,.wpcf7 select{font-size:15px;padding:15px 22px;width:100%;display:block}.wpcf7 input[type=button],.wpcf7 input[type=submit],input[type=reset]{width:auto}.wpcf7 input[type=checkbox],.wpcf7 input[type=radio]{width:auto;display:inline}.wpcf7 .wpcf7-form-control .wpcf7-list-item{display:block;margin-bottom:5px}.wpcf7 textarea{font-size:15px;padding:18px 22px;height:120px;width:100%}figure.woocommerce-product-gallery__wrapper{max-width:none}body.woocommerce .woocommerce-error,body.woocommerce .woocommerce-info,body.woocommerce .woocommerce-message{padding:.7em 2em 1em 3.5em !important}.woocommerce .woocommerce-error,.woocommerce .woocommerce-info,.woocommerce .woocommerce-message{padding:.7em 2em 1em 3.5em !important}.woocommerce .woocommerce-error:before,.woocommerce .woocommerce-info:before,.woocommerce .woocommerce-message:before{top:.7em}.woocommerce .woocommerce-error .button,.woocommerce .woocommerce-info .button,.woocommerce .woocommerce-message .button{margin-top:5px;padding:0;background-color:transparent}.woocommerce .woocommerce-error .button:hover,.woocommerce .woocommerce-info .button:hover,.woocommerce .woocommerce-message .button:hover{background-color:transparent}.woocommerce div.product form.cart .variations td.label{padding-right:1.3em;padding-left:1.3em}.woocommerce div.product form.cart .variations td.value,.woocommerce div.product form.cart .variations th.value{min-width:210px}.woocommerce div.product form.cart .variations select{float:left;margin-top:.3em;margin-left:15px;margin-right:0}a.reset_variations{margin-right:15px;margin-left:7px}.woocommerce div.product form.cart .variations select{min-width:59%}.related.products h2{font-size:23px;margin-bottom:42px}.woocommerce table.shop_attributes th{background:0 0;padding-top:16px;padding-bottom:16px}.woocommerce table.shop_attributes td,.woocommerce table.shop_attributes th{border-bottom:0}.woocommerce table.shop_attributes{border-top:0}.single-product.woocommerce #review_form #respond p.comment-form-comment{margin-bottom:25px}.woocommerce table.shop_table{border:0}.woocommerce table.shop_table.shop_table_responsive.cart{border-spacing:0}.woocommerce table.shop_table th{padding:17px 12px;background:0 0}.woocommerce table.shop_table.shop_table_responsive.cart tr:nth-child(odd),.woocommerce table.shop_table.shop_table_responsive.cart tr:nth-child(even){background-color:transparent}.woocommerce table.shop_table td{padding:19px 20px}.woocommerce-cart table.cart img{width:70px}.woocommerce td.product-name dl.variation dd,.woocommerce td.product-name dl.variation dt{margin-bottom:0}.woocommerce a.remove{width:auto}.cart_item input.input-text.qty.text{padding:15px 0 15px 10px;border-bottom-width:1px}.woocommerce-cart table.cart td.actions .coupon .input-text{padding:15px 23px 15px;height:49px}.woocommerce .cart input.button[name=apply_coupon]{height:49px}.woocommerce #content table.cart td.actions .input-text,.woocommerce table.cart td.actions .input-text,.woocommerce-page #content table.cart td.actions .input-text,.woocommerce-page table.cart td.actions .input-text{width:180px}.woocommerce .cart .button,.woocommerce .cart input.button{padding:19px 20px 18px;border-radius:0;font-size:12px}.woocommerce #respond input#submit,.woocommerce a.button,.woocommerce button.button,.woocommerce input.button{padding:15px 20px;border-radius:0;font-size:12px}.woocommerce #respond input#submit.disabled,.woocommerce #respond input#submit:disabled,.woocommerce #respond input#submit:disabled[disabled],.woocommerce a.button.disabled,.woocommerce a.button:disabled,.woocommerce a.button:disabled[disabled],.woocommerce button.button.disabled,.woocommerce button.button:disabled,.woocommerce button.button:disabled[disabled],.woocommerce input.button.disabled,.woocommerce input.button:disabled,.woocommerce input.button:disabled[disabled]{padding:inherit;opacity:inherit;padding-left:23px;padding-right:23px}.woocommerce .cart_totals h2{font-size:18px}.woocommerce-cart .cart-collaterals .cart_totals tr td,.woocommerce-cart .cart-collaterals .cart_totals tr th{border-top:0}.woocommerce-cart .cart-collaterals .cart_totals table{border-spacing:0;margin:0}.woocommerce-cart .wc-proceed-to-checkout{padding:0}.woocommerce table.shop_table tbody:first-child tr:first-child td,.woocommerce table.shop_table tbody:first-child tr:first-child th{padding-left:20px;padding-right:20px}.woocommerce-cart .cart-collaterals .cart_totals tr td,.woocommerce-cart .cart-collaterals .cart_totals tr th{padding-left:20px;padding-right:20px}.woocommerce a.showcoupon{margin-left:20px;color:#baf2ff}.woocommerce .woocommerce-billing-fields h3,.woocommerce .woocommerce-shipping-fields h3,#order_review_heading{font-size:17px}.woocommerce form .form-row input.input-text,.woocommerce form .form-row textarea{padding:13px 15px;border-bottom-width:1px}.woocommerce .col2-set .col-1,.woocommerce-page .col2-set .col-1{margin-bottom:35px}.woocommerce .col2-set,.woocommerce-page .col2-set{width:47%;float:left;margin-right:3%}.woocommerce .col2-set .col-1,.woocommerce-page .col2-set .col-1{width:100%}.woocommerce .col2-set .col-2,.woocommerce-page .col2-set .col-2{width:100%}div#order_review{float:left;width:50%}.woocommerce form .form-row{margin:0 0 14px}.woocommerce form p.form-row.form-row-first{margin:0}.select2-container .select2-choice{padding:6px 1px 6px 13px}.woocommerce form .form-row-first,.woocommerce form .form-row-last,.woocommerce-page form .form-row-first,.woocommerce-page form .form-row-last{width:49%}.shop_table.woocommerce-checkout-review-order-table{border-spacing:0px}.woocommerce table.shop_table th{padding:17px 20px}.woocommerce .cart_item td.product-total{padding-right:20px;padding-left:20px}.woocommerce .cart_item td.product-name{padding-left:20px}.woocommerce table.shop_table td{padding-right:20px}.checkout_coupon .form-row.form-row-last{margin-bottom:0}table tr.cart_item{background:0 0}.woocommerce form .form-row input.input-text,.woocommerce form .form-row textarea{font-size:13px}html .woocommerce a.remove{border-radius:100%;color:#333 !important}.woocommerce-checkout table tr.cart_item{background:0 0}li.woocommerce-MyAccount-navigation-link{padding:13px 0;padding-bottom:13px;border-bottom-width:1px;border-bottom-style:solid}.woocommerce-account .woocommerce-MyAccount-navigation{width:28%}li.woocommerce-MyAccount-navigation-link.is-active{font-weight:600}header.woocommerce-Address-title.title h3{font-size:18px}.woocommerce-Address address{padding:25px}.u-columns.woocommerce-Addresses.col2-set.addresses{width:100%;margin-bottom:40px}.woocommerce-account .woocommerce-MyAccount-content{padding:31px}.woocommerce-Address address,.woocommerce-account .woocommerce-MyAccount-content{background:#f5f5f5}.woocommerce form .select2-selection{border-width:1px;border-style:solid;border-radius:0;-moz-border-radius:0px;-webkit-border-radius:0px;height:43px;padding:7px 6px;font-size:13px}.woocommerce form .select2-selection .select2-selection__arrow{top:8px;right:6px}.woocommerce div.product form.cart .variations label{white-space:nowrap}.woocommerce div.product form.cart .reset_variations{white-space:nowrap;margin:0 5px}.woocommerce ul.cart_list li dl dd,.woocommerce ul.cart_list li dl dt,.woocommerce ul.product_list_widget li dl dd,.woocommerce ul.product_list_widget li dl dt{margin-bottom:0}.woocommerce ul.cart_list li dl,.woocommerce ul.product_list_widget li dl{padding-left:0;border-left:0}.woocommerce .widget_shopping_cart .cart_list li,.woocommerce.widget_shopping_cart .cart_list li{margin-bottom:20px;border-bottom-width:1px;border-bottom-style:solid;padding-bottom:15px}.woocommerce .widget_shopping_cart .cart_list li:last-child,.woocommerce.widget_shopping_cart .cart_list li:last-child{margin-bottom:15px}.woocommerce .widget_shopping_cart .total,.woocommerce.widget_shopping_cart .total{border-top:0;font-size:17px}.widget_shopping_cart_content .total span.woocommerce-Price-amount.amount{margin-left:5px}.woocommerce ul.cart_list li img,.woocommerce ul.product_list_widget li img{width:47px}.widget_shopping_cart a.button.wc-forward{padding:19px 28px;font-size:14px;-webkit-border-radius:3px;-moz-border-radius:3px;border-radius:3px}.woocommerce .widget_price_filter .price_slider_amount .button{float:left;font-size:14px;padding:16px 26px;-webkit-border-radius:3px;-moz-border-radius:3px;border-radius:3px}.price_slider_amount .price_label{margin-top:24px;font-size:17px;font-weight:700}.woocommerce ul.cart_list li,.woocommerce ul.product_list_widget li{padding:15px 0;border-bottom-style:solid;border-bottom-width:1px}.woocommerce ul.cart_list li,.woocommerce ul.product_list_widget li{padding:15px 0;margin:0;list-style:none;border-bottom-style:solid;border-bottom-width:1px}html ul.cart_list li a,html .woocommerce ul.product_list_widget li a{font-weight:400}html .woocommerce ul.cart_list li a,html .woocommerce ul.product_list_widget li a{font-weight:400}html .woocommerce ul.cart_list li .star-rating{float:left;margin-top:10px}html .woocommerce ul.product_list_widget li .star-rating{float:left;margin-top:3px;margin-right:10px}html .woocommerce ul.product_list_widget li del{margin-right:10px}html .product_list_widget span.reviewer{margin-top:4px;margin-left:12px;float:left}html .widget_product_search label.screen-reader-text{display:none}html .widget_product_search input[type=submit]{height:47px}html .widget_product_search input#woocommerce-product-search-field{height:47px;padding:14px 12px;border-bottom-width:1px;width:62%;font-size:13px}.widget.woocommerce ul.cart_list li:first-child,.widget.woocommerce ul.product_list_widget li:first-child{padding-top:0}.woocommerce .woocommerce-message:before{color:#fff}.woocommerce .woocommerce-error{background-color:#bd584e;border-top:3px solid #bd584e;color:#fff}.woocommerce .woocommerce-info{background-color:#46a5ca;border-top:3px solid #46a5ca;color:#fff}.woocommerce .woocommerce-message{background-color:#46ca7b;border-top:3px solid #46ca7b;color:#fff}.woocommerce #respond input#submit,.woocommerce a.button,.woocommerce button.button,.woocommerce input.button{color:#fff}.single-product.woocommerce div.product .quantity .qty{background:#f3f3f3}.woocommerce .woocommerce-info:before{color:#fff}.woocommerce .woocommerce-error:before,.woocommerce .woocommerce-info:before,.woocommerce .woocommerce-message:before{color:#fff !important;top:inherit}html .woocommerce a.remove:hover{color:#afafaf !important;background:0 0 !important}html .woocommerce form .form-row .required{color:#c5c5c5}html .woocommerce form .form-row.woocommerce-invalid .select2-container,html .woocommerce form .form-row.woocommerce-invalid input.input-text,html .woocommerce form .form-row.woocommerce-invalid select{border-color:#d4d4d4}html .woocommerce form .form-row.woocommerce-invalid label{color:#9e9e9e}html .woocommerce form .form-row.woocommerce-validated .select2-container,html .woocommerce form .form-row.woocommerce-validated input.input-text,html .woocommerce form .form-row.woocommerce-validated select{border-color:#d4d4d4}html .woocommerce span.onsale{font-size:13px;font-weight:600;line-height:48px;width:48px;padding:2px 0 0;height:48px}.single-product.woocommerce .chariti-page-wrapper{border-top-width:1px;border-top-style:solid}.single-product.woocommerce .woocommerce-breadcrumb{font-size:14px}.single-product.woocommerce .product_title{font-size:40px;margin-bottom:2px}.single-product.woocommerce div.product .woocommerce-product-rating{margin-bottom:2px}.single-product.woocommerce div.product .star-rating{font-size:14px;padding-right:15px;box-sizing:content-box;margin-right:10px}.single-product.woocommerce div.product .star-rating:before,.single-product.woocommerce div.product .star-rating span:before{letter-spacing:3px}.single-product.woocommerce div.product .woocommerce-review-link{font-size:13px}.single-product.woocommerce div.product p.price{padding-top:27px;margin-bottom:28px}.single-product.woocommerce div.product p.price ins{text-decoration:none}.single-product.woocommerce div.product p.price .woocommerce-Price-amount{font-size:26px;font-weight:700}.single-product.woocommerce div.product p.price del .woocommerce-Price-amount{font-size:23px;margin-right:9px}.single-product.woocommerce div.product span.onsale{position:static;display:inline-block;margin-right:15px;vertical-align:middle}.single-product.woocommerce div.product .quantity .qty{height:60px;font-size:16px;width:75px;padding-left:15px;border:none}.single-product.woocommerce div.product form.cart{margin:25px 0 55px}.single-product.woocommerce div.product form.cart.variations_form{width:300px}.single-product.woocommerce div.product form.cart .button{font-size:13px;height:60px;text-transform:uppercase;border-radius:0;-moz-border-radius:0px;-webkit-border-radius:0px;padding:10px 30px}.single-product.woocommerce div.product .product_meta{margin-top:50px}.single-product.woocommerce div.product .product_meta{overflow:hidden;padding-top:5px}.single-product.woocommerce div.product .product_meta>span{display:block;font-size:13px;margin-bottom:5px}.single-product.woocommerce div.product .product_meta>span .chariti-head{font-weight:600}.single-product.woocommerce div.product .woocommerce-variation-add-to-cart-disabled{display:none}.single-product.woocommerce div.product .chariti-woocommerce-social-share{clear:both;padding-top:15px;margin-top:50px;border-top-width:2px;border-top-style:solid}.single-product.woocommerce div.product .gdlr-core-social-share-item a{font-size:14px}.single-product.woocommerce div.product .chariti-woocommerce-tab{clear:both;padding-top:60px;margin-bottom:50px}.single-product.woocommerce div.product .chariti-woocommerce-tab .gdlr-core-tab-item-title{font-size:16px;text-transform:none;letter-spacing:0px;font-weight:600;padding-bottom:18px}.single-product.woocommerce div.product .chariti-woocommerce-tab .gdlr-core-tab-item-title-line{border-bottom-width:1px;bottom:-1px}.single-product.woocommerce div.product .chariti-woocommerce-tab .gdlr-core-tab-item-title-wrap{border-bottom-width:1px}.single-product.woocommerce div.product .chariti-woocommerce-tab .gdlr-core-tab-item-content{text-align:left;margin:0 auto}.single-product.woocommerce .woocommerce-Reviews-title{display:none}.single-product.woocommerce #reviews{padding-top:43px}.single-product.woocommerce #reviews .comment-respond{text-align:left}.single-product.woocommerce #reviews #comments ol.commentlist li img.avatar{border:none;width:85px;position:static;padding:0;border-radius:50%;margin-right:30px}.single-product.woocommerce #reviews #comments ol.commentlist li .comment-text{overflow:hidden;margin-left:0;padding:0;border:none;text-align:left}.single-product.woocommerce #reviews #comments ol.commentlist li{padding:39px 49px;margin-bottom:30px}.single-product.woocommerce #reviews #comments ol.commentlist li .comment-text p.meta{margin-bottom:18px}.single-product.woocommerce #reviews #comments ol.commentlist li .comment-text p.meta strong[itemprop=author]{display:block;font-size:17px;text-transform:capitalize}.single-product.woocommerce #reviews #comments ol.commentlist li .comment-text p.meta time[itemprop=datePublished]{display:block;font-size:15px}.single-product.woocommerce #reviews #comments ol.commentlist li .comment-text .star-rating{float:none;margin-top:24px}.single-product.woocommerce #reviews #review_form_wrapper{padding-top:35px}.single-product.woocommerce #reviews .comment-reply-title{font-size:22px;margin-bottom:25px;display:block}.single-product.woocommerce #review_form #respond label{font-size:15px;font-weight:600}.single-product.woocommerce #review_form #respond p{margin-bottom:30px}.single-product.woocommerce #review_form #respond label[for=rating]{display:inline-block;margin-right:30px;vertical-align:middle}.single-product.woocommerce #review_form #respond p.stars{display:inline-block;vertical-align:middle;margin-bottom:0;font-size:19px;line-height:1}.single-product.woocommerce #review_form #respond p.stars a{margin-right:5px}.single-product.woocommerce #review_form #respond input[type=text],.single-product.woocommerce #review_form #respond input[type=email]{display:block;margin-top:20px;border-bottom-width:1px;width:100%;height:55px}.single-product.woocommerce #review_form #respond textarea{display:block;margin-top:20px;border-bottom-width:1px;width:100%;height:150px;padding:15px;font-size:15px}.single-product.woocommerce #review_form #respond .comment-form-rating{margin-bottom:10px}.single-product.woocommerce #review_form #respond .form-submit input{font-size:13px;height:58px;text-transform:uppercase;border-radius:0;-moz-border-radius:0px;-webkit-border-radius:0px;padding:10px 38px}.woocommerce.single-product .related.products{clear:left}.woocommerce-account .woocommerce-MyAccount-navigation>ul{margin-left:0}@media only screen and (max-width:767px){.woocommerce-account .woocommerce-MyAccount-navigation{width:auto;float:none}}.woocommerce div.product form.cart .group_table td{padding:0;vertical-align:middle}table.woocommerce-grouped-product-list.group_table tr:nth-child(odd),table.woocommerce-grouped-product-list.group_table tr:nth-child(even){background-color:transparent}body.woocommerce div.product form.cart .group_table td.woocommerce-grouped-product-list-item__label{padding-left:25px;font-weight:700;text-align:left}td.woocommerce-grouped-product-list-item__price{text-align:left;font-weight:600}.single-product.woocommerce div.product .quantity .qty{height:48px;font-size:16px;width:87px;background:0 0 !important;border:1px solid #e5e5e5}table.woocommerce-grouped-product-list.group_table{border-spacing:0px 15px}.single-product.woocommerce div.product form.cart .button{height:47px;padding:10px 40px}.single-product.woocommerce div.product p.price{font-size:32px !important;color:#bbb}.single-product.woocommerce div.product p.price{margin-bottom:0}.single-product.woocommerce div.product p.price{padding-top:20px}.single-product.woocommerce div.product form.cart{margin:25px 0 30px}.single-product.woocommerce div.product .product_meta{margin-top:30px}.single-product.woocommerce div.product .logisco-woocommerce-social-share{clear:both;padding-top:15px;margin-top:30px}.single-product.woocommerce div.product .product_meta>span{font-size:15px}.woocommerce .cart_totals h2{font-size:20px}.woocommerce .cross-sells h2{font-size:20px}.woocommerce table.cart td.actions{padding-left:0;padding-right:0}.woocommerce-cart .wc-proceed-to-checkout a.checkout-button{font-size:15px;padding:21px}.woocommerce .cart .button,.woocommerce .cart input.button{padding:17px 20px 20px}.mm-menu,.mm-panels,.mm-panels>.mm-panel{margin:0;left:0;right:0;top:0;bottom:0;z-index:0;box-sizing:border-box}.mm-btn,.mm-menu{box-sizing:border-box}.mm-listview a,.mm-listview a:hover,.mm-navbar a,.mm-navbar a:hover{text-decoration:none}.mm-hidden{display:none!important}.mm-wrapper{overflow-x:hidden;position:relative}.mm-menu{display:block;padding:0;position:absolute}.mm-panels,.mm-panels>.mm-panel{background:inherit;border-color:inherit;position:absolute}.mm-btn,.mm-panel.mm-highest{z-index:1}.mm-panels{overflow:hidden}.mm-panel{transition:-webkit-transform .4s ease;transition:transform .4s ease;transition:transform .4s ease,-webkit-transform .4s ease;-webkit-transform:translate3d(100%,0,0);transform:translate3d(100%,0,0)}.mm-panel.mm-opened{-webkit-transform:translate3d(0,0,0);transform:translate3d(0,0,0)}.mm-panel.mm-subopened{-webkit-transform:translate3d(-30%,0,0);transform:translate3d(-30%,0,0)}.mm-panels>.mm-panel{-webkit-overflow-scrolling:touch;overflow:scroll;overflow-x:hidden;overflow-y:auto;padding:0 20px}.mm-listview .mm-divider,.mm-listview>li>a,.mm-listview>li>span,.mm-navbar .mm-title{text-overflow:ellipsis;white-space:nowrap;overflow:hidden}.mm-panels>.mm-panel.mm-hasnavbar{padding-top:40px}.mm-vertical .mm-panel{-webkit-transform:none!important;transform:none!important}.mm-listview .mm-vertical .mm-panel,.mm-vertical .mm-listview .mm-panel{display:none;padding:10px 0 10px 10px}.mm-listview .mm-vertical .mm-panel .mm-listview>li:last-child:after,.mm-vertical .mm-listview .mm-panel .mm-listview>li:last-child:after{border-color:transparent}.mm-vertical li.mm-opened>.mm-panel,li.mm-vertical.mm-opened>.mm-panel{display:block}.mm-listview>li.mm-vertical>.mm-next,.mm-vertical .mm-listview>li>.mm-next{height:40px;bottom:auto}.mm-listview>li.mm-vertical>.mm-next:after,.mm-vertical .mm-listview>li>.mm-next:after{top:16px;bottom:auto}.mm-listview>li.mm-vertical.mm-opened>.mm-next:after,.mm-vertical .mm-listview>li.mm-opened>.mm-next:after{-webkit-transform:rotate(45deg);transform:rotate(45deg);right:19px}.mm-btn{width:40px;height:40px;position:absolute;top:0}.mm-clear:after,.mm-clear:before,.mm-close:after,.mm-close:before{content:'';border:2px solid transparent;display:block;width:5px;height:5px;margin:auto;position:absolute;top:0;bottom:0;-webkit-transform:rotate(-45deg);transform:rotate(-45deg)}.mm-clear:before,.mm-close:before{border-right:none;border-bottom:none;right:18px}.mm-clear:after,.mm-close:after{border-left:none;border-top:none;right:25px}.mm-arrow:after,.mm-next:after{content:'';border:1px solid transparent;display:block;width:6px;height:6px;margin:auto;position:absolute;top:0;bottom:0;-webkit-transform:rotate(-45deg);transform:rotate(-45deg)}.mm-prev:before{border-right:none;border-bottom:none;left:0}.mm-arrow:after,.mm-next:after{border-top:none;border-left:none;right:2px}.mm-navbar{text-align:center;line-height:20px;height:40px;margin:0}.mm-navbar .mm-btn:last-child{text-align:right;padding-right:20px;right:0}.mm-panel .mm-navbar{display:none}.mm-panel.mm-hasnavbar .mm-navbar{display:block;margin:0 25px 30px;position:relative}.mm-listview,.mm-listview>li{list-style:none;display:block;padding:0;margin:0}.mm-listview{font:inherit;font-size:14px;line-height:20px}.mm-listview>li{position:relative}.mm-listview>li,.mm-listview>li .mm-next,.mm-listview>li .mm-next:before,.mm-listview>li:after{border-color:inherit}.mm-listview>li>a,.mm-listview>li>span{color:inherit;display:block;margin:0}.mm-listview>li>a.mm-arrow,.mm-listview>li>span.mm-arrow{padding-right:50px}.mm-listview .mm-next{background:rgba(3,2,1,0);width:50px;padding:0;position:absolute;right:0;top:0;bottom:0;z-index:2}.mm-listview .mm-next.mm-fullsubopen{width:100%}.mm-listview .mm-next.mm-fullsubopen:before{border-left:none}.mm-listview .mm-next.mm-fullsubopen+a,.mm-listview .mm-next.mm-fullsubopen+span{padding-right:50px;margin-right:0}.mm-listview .mm-inset{list-style:disc inside;padding:0 10px 15px 40px;margin:0}.mm-listview .mm-inset>li{padding:5px 0}.mm-listview .mm-divider{font-size:10px;text-transform:uppercase;text-indent:20px;line-height:25px}.mm-listview .mm-spacer{padding-top:40px}.mm-listview .mm-spacer>.mm-next{top:40px}.mm-listview .mm-spacer.mm-divider{padding-top:25px}.mm-page{box-sizing:border-box;position:relative}.mm-slideout{transition:-webkit-transform .4s ease;transition:transform .4s ease;transition:transform .4s ease,-webkit-transform .4s ease;z-index:2}html.mm-opened{overflow-x:hidden;position:static}#mm-blocker{background:rgba(3,2,1,0);display:none;width:100%;height:100%;position:fixed;top:0;left:0;z-index:100}html.mm-blocking #mm-blocker{display:block}.mm-menu.mm-offcanvas{z-index:0;display:none;position:fixed}.mm-menu.mm-offcanvas.mm-current{display:block}.mm-menu{width:350px}@media all and (max-width:550px){.mm-menu{width:250px}}html.mm-opening .mm-slideout{-webkit-transform:translate3d(350px,0,0);transform:translate3d(350px,0,0)}@media all and (max-width:550px){html.mm-opening .mm-slideout{-webkit-transform:translate3d(250px,0,0);transform:translate3d(250px,0,0)}}html.mm-right.mm-opened .mm-menu.mm-effect-menu-zoom{-webkit-transform:scale(.7,.7) translate3d(30%,0,0);transform:scale(.7,.7) translate3d(30%,0,0);-webkit-transform-origin:right center;transform-origin:right center}html.mm-right.mm-opening .mm-menu.mm-effect-menu-zoom{-webkit-transform:scale(1,1) translate3d(0,0,0);transform:scale(1,1) translate3d(0,0,0)}html.mm-right.mm-opened .mm-menu.mm-effect-menu-slide{-webkit-transform:translate3d(30%,0,0);transform:translate3d(30%,0,0)}html.mm-right.mm-opening .mm-menu.mm-effect-menu-slide{-webkit-transform:translate3d(0,0,0);transform:translate3d(0,0,0)}html.mm-right.mm-opening.mm-fullscreen .mm-slideout{-webkit-transform:translate3d(-100%,0,0);transform:translate3d(-100%,0,0)}.mm-menu.mm-pageshadow.mm-right:after{left:auto;right:100%}.mm-menu.mm-right{left:auto;right:0}html.mm-right.mm-opening .mm-slideout{-webkit-transform:translate3d(-350px,0,0);transform:translate3d(-350px,0,0)}@media all and (max-width:550px){html.mm-right.mm-opening .mm-slideout{-webkit-transform:translate3d(-250px,0,0);transform:translate3d(-250px,0,0)}}.mm-menu.mm-front.mm-right,.mm-menu.mm-next.mm-right{-webkit-transform:translate3d(100%,0,0);transform:translate3d(100%,0,0)}html.mm-pagedim #mm-blocker,html.mm-pagedim-black #mm-blocker,html.mm-pagedim-white #mm-blocker{opacity:0}html.mm-pagedim-black.mm-opening #mm-blocker,html.mm-pagedim-white.mm-opening #mm-blocker,html.mm-pagedim.mm-opening #mm-blocker{opacity:.3;transition:ease .4s}html.mm-pagedim #mm-blocker{background:inherit}html.mm-pagedim-white #mm-blocker{background:#fff}html.mm-pagedim-black #mm-blocker{background:#000}ul.mm-listview li{margin:0 25px;border-bottom-width:1px;border-bottom-style:solid}ul.mm-listview li a,ul.mm-listview li span.chariti-mm-menu-blank{font-size:12px;text-transform:uppercase;font-weight:700;letter-spacing:.5px;padding:17px 0}.mm-navbar .mm-btn{line-height:40px;font-size:30px;display:block;text-align:left;left:-8px;padding:0}.mm-navbar .mm-btn:before{content:"\34";font-family:elegantIcons}.mm-navbar .mmenu-custom-close{line-height:40px;font-size:30px;display:block;text-align:left;margin-left:-8px;cursor:pointer}.mm-navbar .mmenu-custom-close:after{content:"\4d";font-family:elegantIcons}.mm-navbar .mm-title{display:none}.mm-navbar .mm-title:first-child{display:block}html.chariti-mmenu-left .chariti-sticky-navigation.chariti-fixed-navigation,html.chariti-mmenu-right .chariti-sticky-navigation.chariti-fixed-navigation{transition:-webkit-transform .4s ease;transition:transform .4s ease;transition:transform .4s ease,-webkit-transform .4s ease}html.mm-opening.chariti-mmenu-left .chariti-sticky-navigation.chariti-fixed-navigation{-webkit-transform:translate3d(350px,0,0);transform:translate3d(350px,0,0)}html.mm-opening.chariti-mmenu-right .chariti-sticky-navigation.chariti-fixed-navigation{-webkit-transform:translate3d(-350px,0,0);transform:translate3d(-350px,0,0)}html.chariti-mmenu-left .chariti-mobile-header-wrap .chariti-top-bar,html.chariti-mmenu-left .chariti-mobile-header,html.chariti-mmenu-right .chariti-mobile-header-wrap .chariti-top-bar,html.chariti-mmenu-right .chariti-mobile-header{transition:-webkit-transform .4s ease;transition:transform .4s ease;transition:transform .4s ease,-webkit-transform .4s ease}html.mm-opening.chariti-mmenu-left .chariti-mobile-header-wrap .chariti-top-bar,html.mm-opening.chariti-mmenu-left .chariti-mobile-header{-webkit-transform:translate3d(350px,0,0);transform:translate3d(350px,0,0)}html.mm-opening.chariti-mmenu-right .chariti-mobile-header-wrap .chariti-top-bar,html.mm-opening.chariti-mmenu-right .chariti-mobile-header{-webkit-transform:translate3d(-350px,0,0);transform:translate3d(-350px,0,0)}@media all and (max-width:550px){html.mm-opening.chariti-mmenu-left .chariti-sticky-navigation.chariti-fixed-navigation{-webkit-transform:translate3d(250px,0,0);transform:translate3d(250px,0,0)}html.mm-opening.chariti-mmenu-right .chariti-sticky-navigation.chariti-fixed-navigation{-webkit-transform:translate3d(-250px,0,0);transform:translate3d(-250px,0,0)}html.mm-opening.chariti-mmenu-left .chariti-mobile-header-wrap .chariti-top-bar,html.mm-opening.chariti-mmenu-left .chariti-mobile-header{-webkit-transform:translate3d(250px,0,0);transform:translate3d(250px,0,0)}html.mm-opening.chariti-mmenu-right .chariti-mobile-header-wrap .chariti-top-bar,html.mm-opening.chariti-mmenu-right .chariti-mobile-header{-webkit-transform:translate3d(-250px,0,0);transform:translate3d(-250px,0,0)}}.sf-menu{list-style:none;margin-left:0}.sf-menu>li{float:left;cursor:pointer}.sf-menu>li>a{display:block;text-decoration:none;position:relative;z-index:9}.sf-menu>.chariti-normal-menu ul{list-style:none;position:absolute;display:none;z-index:99;min-width:220px}.sf-menu>.chariti-normal-menu ul{margin-left:-15px}.sf-menu>.chariti-normal-menu ul ul{margin-left:0}.sf-menu>.chariti-normal-menu.sfHover>ul,.sf-menu>.chariti-normal-menu.sfHover>ul:hover,.sf-menu>.chariti-normal-menu li.sfHover>ul{display:block}.sf-menu>.chariti-normal-menu ul ul{top:0;left:100%}.sf-menu>.chariti-normal-menu ul.chariti-menu-right{right:0}.sf-menu>.chariti-normal-menu ul ul.sub-menu-right{left:auto;right:100%}.sf-menu>.chariti-normal-menu ul ul.sub-menu-left{right:auto;left:100%}.sf-menu>.chariti-normal-menu li{position:relative;white-space:nowrap}.sf-menu>.chariti-normal-menu li a{text-decoration:none}.sf-menu>.chariti-normal-menu li>a.sf-with-ul-pre:after{content:'>'}.sf-menu>.chariti-mega-menu .sf-mega{position:absolute;display:none;z-index:99}.sf-menu>.chariti-mega-menu.sfHover .sf-mega,.sf-menu>.chariti-mega-menu.sfHover .sf-mega:hover{display:block}.sf-menu>.chariti-mega-menu .sf-mega-section-inner a{text-decoration:none}.sf-menu>.chariti-mega-menu .sf-mega-section-inner ul{list-style:none;margin-left:0;margin-bottom:0}.sf-vertical{list-style:none;margin-left:0;left:100%;top:0;margin-bottom:0}.sf-vertical li{position:relative}.sf-vertical ul.sub-menu{list-style:none;position:absolute;display:none;left:100%;top:0;z-index:9;min-width:190px}.sf-vertical ul.sub-menu li{white-space:nowrap}.gdlr-core-nav-side-text{display:none}.gdlr-core-custom-menu-widget .gdlr-core-nav-side-text{display:inline;margin-left:10px}.gdlr-core-custom-menu-widget .gdlr-core-nav-side-text.gdlr-core-with-bg{display:inline-block;padding:1px 6px;color:#fff;border-radius:3px;-moz-border-radius:3px;-webkit-border-radius:3px}body.single-cause .chariti-header-wrap.chariti-header-style-bar.chariti-style-2{padding-bottom:60px}body.single-product .chariti-header-wrap.chariti-header-style-bar.chariti-style-2{padding-bottom:60px}p.comment-form-cookies-consent label{font-size:14px}p.comment-form-cookies-consent input{margin-right:10px}.gdlr-core-blog-info-wrapper{padding-left:1px}body div.nsl-container-block .nsl-container-buttons a{display:inline-block;margin:0 5px 10px;width:auto}body div.nsl-container .nsl-container-buttons{display:block;width:auto;text-align:center} #pojo-a11y-toolbar{display:none !important}.icon-envelope-open:before,.icon-phone:before{font-family:simple-line-icons !important;font-style:initial !important;font-weight:initial !important;speak:none;display:initial !important;text-decoration:initial !important;width:initial !important;margin-right:initial !important;text-align:initial !important;font-variant:initial !important;text-transform:initial !important;line-height:initial !important;margin-left:initial !important}.icon-phone:before{content:"\e600" !important}.chariti-mobile-menu-button-text{text-indent:-9999px;visibility:hidden;width:0 !important;position:absolute} .recentcomments a{display:inline !important;padding:0 !important;margin:0 !important} #pojo-a11y-toolbar .pojo-a11y-toolbar-toggle a{background-color:#4054b2;color:#fff}#pojo-a11y-toolbar .pojo-a11y-toolbar-overlay,#pojo-a11y-toolbar .pojo-a11y-toolbar-overlay ul.pojo-a11y-toolbar-items.pojo-a11y-links{border-color:#4054b2}body.pojo-a11y-focusable a:focus{outline-style:solid !important;outline-width:1px !important;outline-color:#000 !important}#pojo-a11y-toolbar{top:100px !important}#pojo-a11y-toolbar .pojo-a11y-toolbar-overlay{background-color:#fff}#pojo-a11y-toolbar .pojo-a11y-toolbar-overlay ul.pojo-a11y-toolbar-items li.pojo-a11y-toolbar-item a,#pojo-a11y-toolbar .pojo-a11y-toolbar-overlay p.pojo-a11y-toolbar-title{color:#333}#pojo-a11y-toolbar .pojo-a11y-toolbar-overlay ul.pojo-a11y-toolbar-items li.pojo-a11y-toolbar-item a.active{background-color:#4054b2;color:#fff}@media (max-width:767px){#pojo-a11y-toolbar{top:50px !important}} .gdlr-core-pbf-section:first-child{padding-top:0 !important} @media only screen and (max-width:767px){#gdlr-core-wrapper-1.gdlr-core-pbf-wrapper{padding-top:30px !important;padding-bottom:60px !important}}#gdlr-core-column-14599 .gdlr-core-pbf-column-content-margin:hover,#gdlr-core-column-14599 .gdlr-core-pbf-column-content-margin:hover .gdlr-core-pbf-background-wrap,#gdlr-core-column-14599 .gdlr-core-pbf-column-content-margin:hover .gdlr-core-pbf-background-frame{border-color:#fff !important} .tooltipster-default{border-radius:5px;border:2px solid #000;background:#4c4c4c;color:#fff}.tooltipster-default .tooltipster-content{font-family:Arial,sans-serif;font-size:14px;line-height:16px;padding:8px 10px;overflow:hidden}.tooltipster-icon{cursor:help;margin-left:4px}.tooltipster-base{padding:0;font-size:0;line-height:0;position:absolute;left:0;top:0;z-index:9999999;pointer-events:none;width:auto;overflow:visible}.tooltipster-base .tooltipster-content{overflow:hidden}.tooltipster-arrow{display:block;text-align:center;width:100%;height:100%;position:absolute;top:0;left:0;z-index:-1}.tooltipster-arrow span,.tooltipster-arrow-border{display:block;width:0;height:0;position:absolute}.tooltipster-arrow-top span,.tooltipster-arrow-top-right span,.tooltipster-arrow-top-left span{border-left:8px solid transparent !important;border-right:8px solid transparent !important;border-top:8px solid;bottom:-7px}.tooltipster-arrow-top .tooltipster-arrow-border,.tooltipster-arrow-top-right .tooltipster-arrow-border,.tooltipster-arrow-top-left .tooltipster-arrow-border{border-left:9px solid transparent !important;border-right:9px solid transparent !important;border-top:9px solid;bottom:-7px}.tooltipster-arrow-bottom span,.tooltipster-arrow-bottom-right span,.tooltipster-arrow-bottom-left span{border-left:8px solid transparent !important;border-right:8px solid transparent !important;border-bottom:8px solid;top:-7px}.tooltipster-arrow-bottom .tooltipster-arrow-border,.tooltipster-arrow-bottom-right .tooltipster-arrow-border,.tooltipster-arrow-bottom-left .tooltipster-arrow-border{border-left:9px solid transparent !important;border-right:9px solid transparent !important;border-bottom:9px solid;top:-7px}.tooltipster-arrow-top span,.tooltipster-arrow-top .tooltipster-arrow-border,.tooltipster-arrow-bottom span,.tooltipster-arrow-bottom .tooltipster-arrow-border{left:0;right:0;margin:0 auto}.tooltipster-arrow-top-left span,.tooltipster-arrow-bottom-left span{left:6px}.tooltipster-arrow-top-left .tooltipster-arrow-border,.tooltipster-arrow-bottom-left .tooltipster-arrow-border{left:5px}.tooltipster-arrow-top-right span,.tooltipster-arrow-bottom-right span{right:6px}.tooltipster-arrow-top-right .tooltipster-arrow-border,.tooltipster-arrow-bottom-right .tooltipster-arrow-border{right:5px}.tooltipster-arrow-left span,.tooltipster-arrow-left .tooltipster-arrow-border{border-top:8px solid transparent !important;border-bottom:8px solid transparent !important;border-left:8px solid;top:50%;margin-top:-7px;right:-7px}.tooltipster-arrow-left .tooltipster-arrow-border{border-top:9px solid transparent !important;border-bottom:9px solid transparent !important;border-left:9px solid;margin-top:-8px}.tooltipster-arrow-right span,.tooltipster-arrow-right .tooltipster-arrow-border{border-top:8px solid transparent !important;border-bottom:8px solid transparent !important;border-right:8px solid;top:50%;margin-top:-7px;left:-7px}.tooltipster-arrow-right .tooltipster-arrow-border{border-top:9px solid transparent !important;border-bottom:9px solid transparent !important;border-right:9px solid;margin-top:-8px}.tooltipster-fade{opacity:0;-webkit-transition-property:opacity;-moz-transition-property:opacity;-o-transition-property:opacity;-ms-transition-property:opacity;transition-property:opacity}.tooltipster-fade-show{opacity:1}.tooltipster-grow{-webkit-transform:scale(0,0);-moz-transform:scale(0,0);-o-transform:scale(0,0);-ms-transform:scale(0,0);transform:scale(0,0);-webkit-transition-property:-webkit-transform;-moz-transition-property:-moz-transform;-o-transition-property:-o-transform;-ms-transition-property:-ms-transform;transition-property:transform;-webkit-backface-visibility:hidden}.tooltipster-grow-show{-webkit-transform:scale(1,1);-moz-transform:scale(1,1);-o-transform:scale(1,1);-ms-transform:scale(1,1);transform:scale(1,1);-webkit-transition-timing-function:cubic-bezier(.175,.885,.32,1);-webkit-transition-timing-function:cubic-bezier(.175,.885,.32,1.15);-moz-transition-timing-function:cubic-bezier(.175,.885,.32,1.15);-ms-transition-timing-function:cubic-bezier(.175,.885,.32,1.15);-o-transition-timing-function:cubic-bezier(.175,.885,.32,1.15);transition-timing-function:cubic-bezier(.175,.885,.32,1.15)}.tooltipster-swing{opacity:0;-webkit-transform:rotateZ(4deg);-moz-transform:rotateZ(4deg);-o-transform:rotateZ(4deg);-ms-transform:rotateZ(4deg);transform:rotateZ(4deg);-webkit-transition-property:-webkit-transform,opacity;-moz-transition-property:-moz-transform;-o-transition-property:-o-transform;-ms-transition-property:-ms-transform;transition-property:transform}.tooltipster-swing-show{opacity:1;-webkit-transform:rotateZ(0deg);-moz-transform:rotateZ(0deg);-o-transform:rotateZ(0deg);-ms-transform:rotateZ(0deg);transform:rotateZ(0deg);-webkit-transition-timing-function:cubic-bezier(.23,.635,.495,1);-webkit-transition-timing-function:cubic-bezier(.23,.635,.495,2.4);-moz-transition-timing-function:cubic-bezier(.23,.635,.495,2.4);-ms-transition-timing-function:cubic-bezier(.23,.635,.495,2.4);-o-transition-timing-function:cubic-bezier(.23,.635,.495,2.4);transition-timing-function:cubic-bezier(.23,.635,.495,2.4)}.tooltipster-fall{top:0;-webkit-transition-property:top;-moz-transition-property:top;-o-transition-property:top;-ms-transition-property:top;transition-property:top;-webkit-transition-timing-function:cubic-bezier(.175,.885,.32,1);-webkit-transition-timing-function:cubic-bezier(.175,.885,.32,1.15);-moz-transition-timing-function:cubic-bezier(.175,.885,.32,1.15);-ms-transition-timing-function:cubic-bezier(.175,.885,.32,1.15);-o-transition-timing-function:cubic-bezier(.175,.885,.32,1.15);transition-timing-function:cubic-bezier(.175,.885,.32,1.15)}.tooltipster-fall.tooltipster-dying{-webkit-transition-property:all;-moz-transition-property:all;-o-transition-property:all;-ms-transition-property:all;transition-property:all;top:0 !important;opacity:0}.tooltipster-slide{left:-40px;-webkit-transition-property:left;-moz-transition-property:left;-o-transition-property:left;-ms-transition-property:left;transition-property:left;-webkit-transition-timing-function:cubic-bezier(.175,.885,.32,1);-webkit-transition-timing-function:cubic-bezier(.175,.885,.32,1.15);-moz-transition-timing-function:cubic-bezier(.175,.885,.32,1.15);-ms-transition-timing-function:cubic-bezier(.175,.885,.32,1.15);-o-transition-timing-function:cubic-bezier(.175,.885,.32,1.15);transition-timing-function:cubic-bezier(.175,.885,.32,1.15)}.tooltipster-slide.tooltipster-dying{-webkit-transition-property:all;-moz-transition-property:all;-o-transition-property:all;-ms-transition-property:all;transition-property:all;left:0 !important;opacity:0}.tooltipster-content-changing{opacity:.5;-webkit-transform:scale(1.1,1.1);-moz-transform:scale(1.1,1.1);-o-transform:scale(1.1,1.1);-ms-transform:scale(1.1,1.1);transform:scale(1.1,1.1)}.tooltipster-light{border-radius:5px;border:1px solid #ccc;background:#ededed;color:#666}.tooltipster-light .tooltipster-content{font-family:Arial,sans-serif;font-size:14px;line-height:16px;padding:8px 10px}.tooltipster-shadow{border-radius:5px;background:#fff;box-shadow:0px 0px 14px rgba(0,0,0,.3);color:#2c2c2c}.tooltipster-shadow .tooltipster-content{font-family:'Arial',sans-serif;font-size:14px;line-height:16px;padding:8px 10px}.tooltipster-punk{border-radius:5px;border-bottom:3px solid #f71169;background:#2a2a2a;color:#fff}.tooltipster-punk .tooltipster-content{font-family:'Courier',monospace;font-size:14px;line-height:16px;padding:8px 10px}.tooltipster-noir{border-radius:0;border:3px solid #2c2c2c;background:#fff;color:#2c2c2c}.tooltipster-noir .tooltipster-content{font-family:'Georgia',serif;font-size:14px;line-height:16px;padding:8px 10px} /*! Lity - v2.4.1 - 2020-04-26 * http://sorgalla.com/lity/ * Copyright (c) 2015-2020 Jan Sorgalla; Licensed MIT */.lity{z-index:2147483648;position:fixed;top:0;right:0;bottom:0;left:0;white-space:nowrap;background:#0b0b0b;background:rgba(0,0,0,0.9);outline:none !important;opacity:0;-webkit-transition:opacity .3s ease;-o-transition:opacity .3s ease;transition:opacity .3s ease}.lity.lity-opened{opacity:1}.lity.lity-closed{opacity:0}.lity *{-webkit-box-sizing:border-box;-moz-box-sizing:border-box;box-sizing:border-box}.lity-wrap{z-index:2147483648;position:fixed;top:0;right:0;bottom:0;left:0;text-align:center;outline:none !important}.lity-wrap:before{content:'';display:inline-block;height:100%;vertical-align:middle;margin-right:-0.25em}.lity-loader{z-index:9991;color:#fff;position:absolute;top:50%;margin-top:-0.8em;width:100%;text-align:center;font-size:14px;font-family:Arial,Helvetica,sans-serif;opacity:0;-webkit-transition:opacity .3s ease;-o-transition:opacity .3s ease;transition:opacity .3s ease}.lity-loading .lity-loader{opacity:1}.lity-container{z-index:9992;position:relative;text-align:left;vertical-align:middle;display:inline-block;white-space:normal;max-width:100%;max-height:100%;outline:none !important}.lity-content{z-index:9993;width:100%;-webkit-transform:scale(1);-ms-transform:scale(1);-o-transform:scale(1);transform:scale(1);-webkit-transition:-webkit-transform .3s ease;transition:-webkit-transform .3s ease;-o-transition:-o-transform .3s ease;transition:transform .3s ease;transition:transform .3s ease, -webkit-transform .3s ease, -o-transform .3s ease}.lity-loading .lity-content,.lity-closed .lity-content{-webkit-transform:scale(.8);-ms-transform:scale(.8);-o-transform:scale(.8);transform:scale(.8)}.lity-content:after{content:'';position:absolute;left:0;top:0;bottom:0;display:block;right:0;width:auto;height:auto;z-index:-1;-webkit-box-shadow:0 0 8px rgba(0,0,0,0.6);box-shadow:0 0 8px rgba(0,0,0,0.6)}.lity-close{z-index:9994;width:35px;height:35px;position:fixed;right:0;top:0;-webkit-appearance:none;cursor:pointer;text-decoration:none;text-align:center;padding:0;color:#fff;font-style:normal;font-size:35px;font-family:Arial,Baskerville,monospace;line-height:35px;text-shadow:0 1px 2px rgba(0,0,0,0.6);border:0;background:none;outline:none;-webkit-box-shadow:none;box-shadow:none}.lity-close::-moz-focus-inner{border:0;padding:0}.lity-close:hover,.lity-close:focus,.lity-close:active,.lity-close:visited{text-decoration:none;text-align:center;padding:0;color:#fff;font-style:normal;font-size:35px;font-family:Arial,Baskerville,monospace;line-height:35px;text-shadow:0 1px 2px rgba(0,0,0,0.6);border:0;background:none;outline:none;-webkit-box-shadow:none;box-shadow:none}.lity-close:active{top:1px}.lity-image img{max-width:100%;display:block;line-height:0;border:0}.lity-iframe .lity-container,.lity-youtube .lity-container,.lity-vimeo .lity-container,.lity-facebookvideo .lity-container,.lity-googlemaps .lity-container{width:100%;max-width:964px}.lity-iframe-container{width:100%;height:0;padding-top:56.25%;overflow:auto;pointer-events:auto;-webkit-transform:translateZ(0);transform:translateZ(0);-webkit-overflow-scrolling:touch}.lity-iframe-container iframe{position:absolute;display:block;top:0;left:0;width:100%;height:100%;-webkit-box-shadow:0 0 8px rgba(0,0,0,0.6);box-shadow:0 0 8px rgba(0,0,0,0.6);background:#000}.lity-hide{display:none} @font-face{font-family:'fontello';src:url(//jaasfoundation.org/wp-content/plugins/fontello-7275ca86/css/../font/fontello.eot?18563265);src:url(//jaasfoundation.org/wp-content/plugins/fontello-7275ca86/css/../font/fontello.eot?18563265#iefix) format('embedded-opentype'),url(//jaasfoundation.org/wp-content/plugins/fontello-7275ca86/css/../font/fontello.woff?18563265) format('woff'),url(//jaasfoundation.org/wp-content/plugins/fontello-7275ca86/css/../font/fontello.ttf?18563265) format('truetype'),url(//jaasfoundation.org/wp-content/plugins/fontello-7275ca86/css/../font/fontello.svg?18563265#fontello) format('svg');font-weight:400;font-style:normal}[class^=icon-]:before,[class*=" icon-"]:before{font-family:"fontello";font-style:normal;font-weight:400;speak:none;display:inline-block;text-decoration:inherit;width:1em;margin-right:.2em;text-align:center;font-variant:normal;text-transform:none;line-height:1em;margin-left:.2em}.icon-music:before{content:'\e803'}.icon-lemon:before{content:'\e96f'}.icon-mail:before{content:'\e805'}.icon-mail-alt:before{content:'\e806'}.icon-heart:before{content:'\e807'}.icon-heart-empty:before{content:'\e808'}.icon-star:before{content:'\e809'}.icon-star-empty:before{content:'\e80a'}.icon-star-half:before{content:'\e80b'}.icon-star-half-alt:before{content:'\e80c'}.icon-user:before{content:'\e80d'}.icon-users:before{content:'\e80e'}.icon-male:before{content:'\e80f'}.icon-female:before{content:'\e810'}.icon-video:before{content:'\e811'}.icon-videocam:before{content:'\e812'}.icon-picture:before{content:'\e814'}.icon-camera:before{content:'\e815'}.icon-camera-alt:before{content:'\e816'}.icon-th-large:before{content:'\e817'}.icon-th:before{content:'\e818'}.icon-th-list:before{content:'\e819'}.icon-ok:before{content:'\e81a'}.icon-ok-circled:before{content:'\e81b'}.icon-ok-circled2:before{content:'\e81c'}.icon-ok-squared:before{content:'\e81d'}.icon-cancel:before{content:'\e81e'}.icon-cancel-circled:before{content:'\e81f'}.icon-cancel-circled2:before{content:'\e820'}.icon-plus:before{content:'\e821'}.icon-plus-circled:before{content:'\e822'}.icon-plus-squared:before{content:'\e823'}.icon-plus-squared-small:before{content:'\e824'}.icon-minus:before{content:'\e825'}.icon-minus-circled:before{content:'\e826'}.icon-minus-squared:before{content:'\e827'}.icon-minus-squared-alt:before{content:'\e828'}.icon-minus-squared-small:before{content:'\e829'}.icon-help:before{content:'\e82a'}.icon-help-circled:before{content:'\e82b'}.icon-info-circled:before{content:'\e82c'}.icon-info:before{content:'\e82d'}.icon-home:before{content:'\e82e'}.icon-link:before{content:'\e82f'}.icon-unlink:before{content:'\e830'}.icon-link-ext:before{content:'\e831'}.icon-link-ext-alt:before{content:'\e832'}.icon-attach:before{content:'\e833'}.icon-lock:before{content:'\e834'}.icon-lock-open:before{content:'\e835'}.icon-lock-open-alt:before{content:'\e836'}.icon-pin:before{content:'\e837'}.icon-eye:before{content:'\e838'}.icon-eye-off:before{content:'\e839'}.icon-tag:before{content:'\e83a'}.icon-tags:before{content:'\e83b'}.icon-bookmark:before{content:'\e83c'}.icon-bookmark-empty:before{content:'\e83d'}.icon-flag:before{content:'\e83e'}.icon-flag-empty:before{content:'\e83f'}.icon-flag-checkered:before{content:'\e840'}.icon-thumbs-up:before{content:'\e841'}.icon-thumbs-down:before{content:'\e842'}.icon-thumbs-up-alt:before{content:'\e843'}.icon-thumbs-down-alt:before{content:'\e844'}.icon-download:before{content:'\e845'}.icon-upload:before{content:'\e846'}.icon-download-cloud:before{content:'\e847'}.icon-upload-cloud:before{content:'\e848'}.icon-reply:before{content:'\e849'}.icon-reply-all:before{content:'\e84a'}.icon-forward:before{content:'\e84b'}.icon-quote-left:before{content:'\e84c'}.icon-quote-right:before{content:'\e84d'}.icon-code:before{content:'\e84f'}.icon-export:before{content:'\e850'}.icon-export-alt:before{content:'\e851'}.icon-pencil:before{content:'\e852'}.icon-pencil-squared:before{content:'\e853'}.icon-edit:before{content:'\e854'}.icon-print:before{content:'\e855'}.icon-retweet:before{content:'\e856'}.icon-keyboard:before{content:'\e857'}.icon-gamepad:before{content:'\e858'}.icon-comment:before{content:'\e859'}.icon-chat:before{content:'\e85a'}.icon-comment-empty:before{content:'\e85b'}.icon-chat-empty:before{content:'\e85c'}.icon-bell:before{content:'\e85d'}.icon-bell-alt:before{content:'\e85e'}.icon-attention-alt:before{content:'\e85f'}.icon-attention:before{content:'\e860'}.icon-attention-circled:before{content:'\e861'}.icon-location:before{content:'\e862'}.icon-direction:before{content:'\e863'}.icon-compass:before{content:'\e864'}.icon-trash:before{content:'\e865'}.icon-doc:before{content:'\e866'}.icon-docs:before{content:'\e867'}.icon-doc-text:before{content:'\e868'}.icon-doc-inv:before{content:'\e869'}.icon-doc-text-inv:before{content:'\e86a'}.icon-folder:before{content:'\e86b'}.icon-folder-open:before{content:'\e86c'}.icon-folder-empty:before{content:'\e86d'}.icon-folder-open-empty:before{content:'\e86e'}.icon-box:before{content:'\e86f'}.icon-rss:before{content:'\e870'}.icon-rss-squared:before{content:'\e871'}.icon-phone:before{content:'\e872'}.icon-phone-squared:before{content:'\e873'}.icon-menu:before{content:'\e874'}.icon-cog:before{content:'\e875'}.icon-cog-alt:before{content:'\e876'}.icon-wrench:before{content:'\e877'}.icon-basket:before{content:'\e878'}.icon-calendar:before{content:'\e879'}.icon-calendar-empty:before{content:'\e87a'}.icon-login:before{content:'\e87b'}.icon-logout:before{content:'\e800'}.icon-mic:before{content:'\e801'}.icon-mute:before{content:'\e802'}.icon-volume-off:before{content:'\e813'}.icon-volume-down:before{content:'\e84e'}.icon-volume-up:before{content:'\e87c'}.icon-headphones:before{content:'\e87d'}.icon-clock:before{content:'\e87e'}.icon-lightbulb:before{content:'\e87f'}.icon-block:before{content:'\e880'}.icon-resize-full:before{content:'\e881'}.icon-resize-full-alt:before{content:'\e882'}.icon-resize-small:before{content:'\e883'}.icon-resize-vertical:before{content:'\e884'}.icon-resize-horizontal:before{content:'\e885'}.icon-move:before{content:'\e886'}.icon-zoom-in:before{content:'\e887'}.icon-zoom-out:before{content:'\e888'}.icon-down-circled2:before{content:'\e889'}.icon-up-circled2:before{content:'\e88a'}.icon-left-circled2:before{content:'\e88b'}.icon-right-circled2:before{content:'\e88c'}.icon-down-dir:before{content:'\e88d'}.icon-up-dir:before{content:'\e88e'}.icon-left-dir:before{content:'\e88f'}.icon-right-dir:before{content:'\e890'}.icon-down-open:before{content:'\e891'}.icon-left-open:before{content:'\e892'}.icon-right-open:before{content:'\e893'}.icon-up-open:before{content:'\e894'}.icon-angle-left:before{content:'\e895'}.icon-angle-right:before{content:'\e896'}.icon-angle-up:before{content:'\e897'}.icon-angle-down:before{content:'\e898'}.icon-angle-circled-left:before{content:'\e899'}.icon-angle-circled-right:before{content:'\e89a'}.icon-angle-circled-up:before{content:'\e89b'}.icon-angle-circled-down:before{content:'\e89c'}.icon-angle-double-left:before{content:'\e89d'}.icon-angle-double-right:before{content:'\e89e'}.icon-angle-double-up:before{content:'\e89f'}.icon-angle-double-down:before{content:'\e8a0'}.icon-down:before{content:'\e8a1'}.icon-left:before{content:'\e8a2'}.icon-right:before{content:'\e8a3'}.icon-up:before{content:'\e8a4'}.icon-down-big:before{content:'\e8a5'}.icon-left-big:before{content:'\e8a6'}.icon-right-big:before{content:'\e8a7'}.icon-up-big:before{content:'\e8a8'}.icon-right-hand:before{content:'\e8a9'}.icon-left-hand:before{content:'\e8aa'}.icon-up-hand:before{content:'\e8ab'}.icon-down-hand:before{content:'\e8ac'}.icon-left-circled:before{content:'\e8ad'}.icon-right-circled:before{content:'\e8ae'}.icon-up-circled:before{content:'\e8af'}.icon-down-circled:before{content:'\e8b0'}.icon-cw:before{content:'\e8b1'}.icon-ccw:before{content:'\e8b2'}.icon-arrows-cw:before{content:'\e8b3'}.icon-level-up:before{content:'\e8b4'}.icon-level-down:before{content:'\e8b5'}.icon-shuffle:before{content:'\e8b6'}.icon-exchange:before{content:'\e8b7'}.icon-search:before{content:'\e804'}.icon-collapse:before{content:'\e8b9'}.icon-expand-right:before{content:'\e8ba'}.icon-collapse-left:before{content:'\e8bb'}.icon-play:before{content:'\e8bc'}.icon-play-circled:before{content:'\e8bd'}.icon-play-circled2:before{content:'\e8be'}.icon-stop:before{content:'\e8bf'}.icon-pause:before{content:'\e8c0'}.icon-to-end:before{content:'\e8c1'}.icon-to-end-alt:before{content:'\e8c2'}.icon-to-start:before{content:'\e8c3'}.icon-to-start-alt:before{content:'\e8c4'}.icon-fast-fw:before{content:'\e8c5'}.icon-fast-bw:before{content:'\e8c6'}.icon-eject:before{content:'\e8c7'}.icon-target:before{content:'\e8c8'}.icon-signal:before{content:'\e8c9'}.icon-award:before{content:'\e8ca'}.icon-desktop:before{content:'\e8cb'}.icon-laptop:before{content:'\e8cc'}.icon-tablet:before{content:'\e8cd'}.icon-mobile:before{content:'\e8ce'}.icon-inbox:before{content:'\e8cf'}.icon-globe:before{content:'\e8d0'}.icon-sun:before{content:'\e8d1'}.icon-cloud:before{content:'\e8d2'}.icon-flash:before{content:'\e8d3'}.icon-moon:before{content:'\e8d4'}.icon-umbrella:before{content:'\e8d5'}.icon-flight:before{content:'\e8d6'}.icon-fighter-jet:before{content:'\e8d7'}.icon-leaf:before{content:'\e8d8'}.icon-font:before{content:'\e8d9'}.icon-bold:before{content:'\e8da'}.icon-italic:before{content:'\e8db'}.icon-text-height:before{content:'\e8dc'}.icon-text-width:before{content:'\e8dd'}.icon-align-left:before{content:'\e8de'}.icon-align-center:before{content:'\e8df'}.icon-align-right:before{content:'\e8e0'}.icon-align-justify:before{content:'\e8e1'}.icon-list:before{content:'\e8e2'}.icon-indent-left:before{content:'\e8e3'}.icon-indent-right:before{content:'\e8e4'}.icon-list-bullet:before{content:'\e8e5'}.icon-list-numbered:before{content:'\e8e6'}.icon-strike:before{content:'\e8e7'}.icon-underline:before{content:'\e8e8'}.icon-superscript:before{content:'\e8e9'}.icon-subscript:before{content:'\e8ea'}.icon-table:before{content:'\e8eb'}.icon-columns:before{content:'\e8ec'}.icon-crop:before{content:'\e8ed'}.icon-scissors:before{content:'\e8ee'}.icon-paste:before{content:'\e8ef'}.icon-briefcase:before{content:'\e8f0'}.icon-suitcase:before{content:'\e8f1'}.icon-ellipsis:before{content:'\e8f2'}.icon-ellipsis-vert:before{content:'\e8f3'}.icon-off:before{content:'\e8f4'}.icon-road:before{content:'\e8f5'}.icon-list-alt:before{content:'\e8f6'}.icon-qrcode:before{content:'\e8f7'}.icon-barcode:before{content:'\e8f8'}.icon-book:before{content:'\e8f9'}.icon-ajust:before{content:'\e8fa'}.icon-tint:before{content:'\e8fb'}.icon-check:before{content:'\e8fc'}.icon-check-empty:before{content:'\e8fd'}.icon-circle:before{content:'\e8fe'}.icon-circle-empty:before{content:'\e8ff'}.icon-dot-circled:before{content:'\e900'}.icon-asterisk:before{content:'\e901'}.icon-gift:before{content:'\e902'}.icon-fire:before{content:'\e903'}.icon-magnet:before{content:'\e904'}.icon-chart-bar:before{content:'\e905'}.icon-ticket:before{content:'\e906'}.icon-credit-card:before{content:'\e907'}.icon-floppy:before{content:'\e908'}.icon-megaphone:before{content:'\e909'}.icon-hdd:before{content:'\e90a'}.icon-key:before{content:'\e90b'}.icon-fork:before{content:'\e90c'}.icon-rocket:before{content:'\e90d'}.icon-bug:before{content:'\e90e'}.icon-certificate:before{content:'\e90f'}.icon-tasks:before{content:'\e910'}.icon-filter:before{content:'\e911'}.icon-beaker:before{content:'\e912'}.icon-magic:before{content:'\e913'}.icon-truck:before{content:'\e914'}.icon-money:before{content:'\e915'}.icon-euro:before{content:'\e916'}.icon-pound:before{content:'\e917'}.icon-dollar:before{content:'\e918'}.icon-rupee:before{content:'\e919'}.icon-yen:before{content:'\e91a'}.icon-rouble:before{content:'\e91b'}.icon-try:before{content:'\e91c'}.icon-won:before{content:'\e91d'}.icon-bitcoin:before{content:'\e91e'}.icon-sort:before{content:'\e91f'}.icon-sort-down:before{content:'\e920'}.icon-sort-up:before{content:'\e921'}.icon-sort-alt-up:before{content:'\e922'}.icon-sort-alt-down:before{content:'\e923'}.icon-sort-name-up:before{content:'\e924'}.icon-sort-name-down:before{content:'\e925'}.icon-sort-number-up:before{content:'\e926'}.icon-sort-number-down:before{content:'\e927'}.icon-hammer:before{content:'\e928'}.icon-gauge:before{content:'\e929'}.icon-sitemap:before{content:'\e92a'}.icon-spinner:before{content:'\e92b'}.icon-coffee:before{content:'\e92c'}.icon-food:before{content:'\e92d'}.icon-beer:before{content:'\e92e'}.icon-user-md:before{content:'\e92f'}.icon-stethoscope:before{content:'\e930'}.icon-ambulance:before{content:'\e931'}.icon-medkit:before{content:'\e932'}.icon-h-sigh:before{content:'\e933'}.icon-hospital:before{content:'\e934'}.icon-building:before{content:'\e935'}.icon-smile:before{content:'\e936'}.icon-frown:before{content:'\e937'}.icon-meh:before{content:'\e938'}.icon-anchor:before{content:'\e939'}.icon-terminal:before{content:'\e93a'}.icon-eraser:before{content:'\e93b'}.icon-puzzle:before{content:'\e93c'}.icon-shield:before{content:'\e93d'}.icon-extinguisher:before{content:'\e93e'}.icon-bullseye:before{content:'\e93f'}.icon-wheelchair:before{content:'\e940'}.icon-adn:before{content:'\e941'}.icon-android:before{content:'\e942'}.icon-apple:before{content:'\e943'}.icon-bitbucket:before{content:'\e944'}.icon-bitbucket-squared:before{content:'\e945'}.icon-css3:before{content:'\e946'}.icon-dribbble:before{content:'\e947'}.icon-dropbox:before{content:'\e948'}.icon-facebook:before{content:'\e949'}.icon-facebook-squared:before{content:'\e94a'}.icon-flickr:before{content:'\e94b'}.icon-foursquare:before{content:'\e94c'}.icon-github:before{content:'\e94d'}.icon-github-squared:before{content:'\e94e'}.icon-github-circled:before{content:'\e94f'}.icon-gittip:before{content:'\e950'}.icon-gplus-squared:before{content:'\e951'}.icon-gplus:before{content:'\e952'}.icon-html5:before{content:'\e953'}.icon-instagramm:before{content:'\e954'}.icon-linkedin-squared:before{content:'\e955'}.icon-linux:before{content:'\e956'}.icon-linkedin:before{content:'\e957'}.icon-maxcdn:before{content:'\e958'}.icon-pagelines:before{content:'\e959'}.icon-pinterest-circled:before{content:'\e95a'}.icon-pinterest-squared:before{content:'\e95b'}.icon-renren:before{content:'\e95c'}.icon-skype:before{content:'\e95d'}.icon-stackexchange:before{content:'\e95e'}.icon-stackoverflow:before{content:'\e95f'}.icon-trello:before{content:'\e960'}.icon-tumblr:before{content:'\e961'}.icon-tumblr-squared:before{content:'\e962'}.icon-twitter-squared:before{content:'\e963'}.icon-twitter:before{content:'\e964'}.icon-vimeo-squared:before{content:'\e965'}.icon-vkontakte:before{content:'\e966'}.icon-weibo:before{content:'\e967'}.icon-windows:before{content:'\e968'}.icon-xing:before{content:'\e969'}.icon-xing-squared:before{content:'\e96a'}.icon-youtube:before{content:'\e96b'}.icon-youtube-squared:before{content:'\e96c'}.icon-youtube-play:before{content:'\e96d'}.icon-blank:before{content:'\e96e'}.icon-expand:before{content:'\e8b8'} .cq-hotspot-tooltip,.cq-hotspot-tooltip:hover{text-decoration:none}.animatedelay,.hotspotanimate{-o-animation-duration:.6s;-o-animation-fill-mode:both}.animatedelay,.dropin0,.dropin1,.dropin2,.dropin3,.dropin4,.dropin5,.dropin6,.dropin7,.hotspotanimate{-moz-animation-fill-mode:both}.animatedelay,.dropin0,.dropin1,.dropin10,.dropin11,.dropin12,.dropin13,.dropin14,.dropin15,.dropin2,.dropin3,.dropin4,.dropin5,.dropin6,.dropin7,.dropin8,.dropin9,.hotspotanimate{animation-fill-mode:both}.dropin0,.dropin1,.dropin10,.dropin11,.dropin12,.dropin13,.dropin14,.dropin15,.dropin2,.dropin3,.dropin4,.dropin5,.dropin6,.dropin7,.dropin8,.dropin9{animation-timing-function:ease}.animatedelay,.dropin0,.dropin1,.dropin10,.dropin11,.dropin12,.dropin13,.dropin14,.dropin15,.dropin2,.dropin3,.dropin4,.dropin5,.dropin6,.dropin7,.dropin8,.dropin9,.hotspotanimate{animation-duration:.6s}.dropin0,.dropin1,.dropin10,.dropin11,.dropin12,.dropin13,.dropin14,.dropin15,.dropin2,.dropin3,.dropin4,.dropin5,.dropin6,.dropin7,.dropin8,.dropin9{-ms-animation-fill-mode:both;-ms-animation-timing-function:ease;-ms-animation-duration:.6s;-moz-animation-timing-function:ease}.animatedelay,.dropin0,.dropin1,.dropin10,.dropin11,.dropin12,.dropin13,.dropin14,.dropin15,.dropin2,.dropin3,.dropin4,.dropin5,.dropin6,.dropin7,.dropin8,.dropin9,.hotspotanimate{-moz-animation-duration:.6s;-webkit-animation-fill-mode:both}.dropin0,.dropin1,.dropin10,.dropin11,.dropin12,.dropin13,.dropin14,.dropin15,.dropin2,.dropin3,.dropin4,.dropin5,.dropin6,.dropin7,.dropin8,.dropin9{-webkit-animation-timing-function:ease}.animatedelay,.dropin0,.dropin1,.dropin10,.dropin11,.dropin12,.dropin13,.dropin14,.dropin15,.dropin2,.dropin3,.dropin4,.dropin5,.dropin6,.dropin7,.dropin8,.dropin9,.hotspotanimate{-webkit-animation-duration:.6s}.info-icon-pulse1:after,.info-icon-pulse2:after{-webkit-animation:cq-hotspot-pulsate 1.2s ease-out}.cq-hotspot-container{position:relative;text-align:center;margin:0 auto}.hotspot-container{-webkit-transform:translateZ(0);-webkit-backface-visibility:hidden;left:50%;-webkit-transform:translateX(-50%);-moz-transform:translateX(-50%);transform:translateX(-50%);position:relative;margin:0;padding:0}.popover-image{position:relative;z-index:1000}.info-icon:focus,img.info-icon.focus{outline:0;border:none}.cq-hotspot-tooltip .cq-hotspot-tooltipcontent{display:none}.cq-hotspot-tooltip{opacity:0;position:absolute;display:inline-block;text-align:center;cursor:pointer;z-index:1003;background-color:transparent;border-bottom:none}.cq-hotspot-tooltip i.cq-hotspot-icon{display:inline-block;margin:0;padding:8px 4px;text-align:center;color:#DA4453;border-radius:50%;font-size:20px;line-height:100%!important}.cq-hotspot-tooltip i.cq-hotspot-numbericon{display:inline-block;margin:0;padding:4px;text-align:center;color:#DA4453;border-radius:50%;font-style:normal;background-color:rgba(0,0,0,.6);width:32px;height:32px;font-size:16px;line-height:32px}.cq-hotspot-tooltip .cq-hotspot-number{display:inline-block;position:relative;top:50%;-webkit-transform:translateY(-50%);-ms-transform:translateY(-50%);transform:translateY(-50%);margin:0;padding:0}.cq-hotspot-label{visibility:hidden;opacity:0;color:#FFF;width:auto;min-width:60px;left:50%;-webkit-transform:translateX(-50%);-moz-transform:translateX(-50%);transform:translateX(-50%);margin-top:4px;display:block;text-align:center;background:#999;background:rgba(0,0,0,.4);padding:2px;line-height:24px;font-family:'Helvetica Neue',Helvetica,Arial,sans-serif;font-size:11px;position:absolute;z-index:1001;border-radius:4px}.animatedelay{-webkit-animation-delay:.5s;-moz-animation-delay:.5s;-ms-animation-delay:.5s;animation-delay:.5s}@-webkit-keyframes cardIntop{0%{-webkit-transform-origin:50% 100% 0;-webkit-transform:perspective(500px)rotateX(-90deg)scale(.5,.5)}100%{-webkit-transform-origin:50% 100% 0;-webkit-transform:perspective(500px)rotateX(0)scale(1,1);opacity:1}}@-moz-keyframes cardIntop{0%{-moz-transform-origin:50% 100% 0;-moz-transform:perspective(500px)rotateX(-90deg)scale(.5,.5)}100%{-moz-transform-origin:50% 100% 0;-moz-transform:perspective(500px)rotateX(0)scale(1,1);opacity:1}}@-o-keyframes cardIntop{0%{-o-transform-origin:50% 100% 0;-o-transform:perspective(500px)rotateX(-90deg)scale(.5,.5)}100%{-o-transform-origin:50% 100% 0;-o-transform:perspective(500px)rotateX(0)scale(1,1);opacity:1}}@keyframes cardIntop{0%{transform-origin:50% 100% 0;transform:perspective(500px)rotateX(-90deg)scale(.5,.5)}100%{transform-origin:50% 100% 0;transform:perspective(500px)rotateX(0)scale(1,1);opacity:1}}.cardIntop{-webkit-animation-name:cardIntop;-moz-animation-name:cardIntop;-o-animation-name:cardIntop;animation-name:cardIntop}@-webkit-keyframes cardInbottom{0%{-webkit-transform-origin:50% 0 0;-webkit-transform:perspective(500px)rotateX(90deg)scale(.5,.5)}100%{-webkit-transform-origin:50% 0 0;-webkit-transform:perspective(500px)rotateX(0)scale(1,1);opacity:1}}@-moz-keyframes cardInbottom{0%{-moz-transform-origin:50% 0 0;-moz-transform:perspective(500px)rotateX(90deg)scale(.5,.5)}100%{-moz-transform-origin:50% 0 0;-moz-transform:perspective(500px)rotateX(0)scale(1,1);opacity:1}}@-o-keyframes cardInbottom{0%{-o-transform-origin:50% 0 0;-o-transform:perspective(500px)rotateX(90deg)scale(.5,.5)}100%{-o-transform-origin:50% 0 0;-o-transform:perspective(500px)rotateX(0)scale(1,1);opacity:1}}@keyframes cardInbottom{0%{transform-origin:50% 0 0;transform:perspective(500px)rotateX(90deg)scale(.5,.5)}100%{transform-origin:50% 0 0;transform:perspective(500px)rotateX(0)scale(1,1);opacity:1}}.cardInbottom{-webkit-animation-name:cardInbottom;-moz-animation-name:cardInbottom;-o-animation-name:cardInbottom;animation-name:cardInbottom}@-webkit-keyframes cardInleft{0%{-webkit-transform-origin:100% 50% 0;-webkit-transform:perspective(500px)rotateY(-90deg)scale(0,0)}100%{-webkit-transform-origin:100% 50% 0;-webkit-transform:perspective(500px)rotateY(0)scale(1,1);opacity:1}}@-moz-keyframes cardInleft{0%{-moz-transform-origin:100% 50% 0;-moz-transform:perspective(500px)rotateY(-90deg)scale(0,0)}100%{-moz-transform-origin:100% 50% 0;-moz-transform:perspective(500px)rotateY(0)scale(1,1);opacity:1}}@-o-keyframes cardInleft{0%{-o-transform-origin:100% 50% 0;-o-transform:perspective(500px)rotateY(-90deg)scale(0,0)}100%{-o-transform-origin:100% 50% 0;-o-transform:perspective(500px)rotateY(0)scale(1,1);opacity:1}}@keyframes cardInleft{0%{transform-origin:100% 50% 0;transform:perspective(500px)rotateY(-90deg)scale(0,0)}100%{transform-origin:100% 50% 0;transform:perspective(500px)rotateY(0)scale(1,1);opacity:1}}.cardInleft{-webkit-animation-name:cardInleft;-moz-animation-name:cardInleft;-o-animation-name:cardInleft;animation-name:cardInleft}@-webkit-keyframes cardInright{0%{-webkit-transform-origin:0 50% 0;-webkit-transform:perspective(500px)rotateY(90deg)scale(0,0)}100%{-webkit-transform-origin:0 50% 0;-webkit-transform:perspective(500px)rotateY(0)scale(1,1);opacity:1}}@-moz-keyframes cardInright{0%{-moz-transform-origin:0 50% 0;-moz-transform:perspective(500px)rotateY(90deg)scale(0,0)}100%{-moz-transform-origin:0 50% 0;-moz-transform:perspective(500px)rotateY(0)scale(1,1);opacity:1}}@-o-keyframes cardInright{0%{-o-transform-origin:0 50% 0;-o-transform:perspective(500px)rotateY(90deg)scale(0,0)}100%{-o-transform-origin:0 50% 0;-o-transform:perspective(500px)rotateY(0)scale(1,1);opacity:1}}@keyframes cardInright{0%{transform-origin:0 50% 0;transform:perspective(500px)rotateY(90deg)scale(0,0)}100%{transform-origin:0 50% 0;transform:perspective(500px)rotateY(0)scale(1,1);opacity:1}}.cardInright{-webkit-animation-name:cardInright;-moz-animation-name:cardInright;-o-animation-name:cardInright;animation-name:cardInright}@-webkit-keyframes cardOuttop{0%{-webkit-transform-origin:50% 100% 0;-webkit-transform:perspective(500px)rotateX(0)scale(1,1);opacity:1}100%{-webkit-transform-origin:50% 100% 0;-webkit-transform:perspective(500px)rotateX(-90deg)scale(.5,.5);opacity:0}}@-moz-keyframes cardOuttop{0%{-moz-transform-origin:50% 100% 0;-moz-transform:perspective(500px)rotateX(0)scale(1,1);opacity:1}100%{-moz-transform-origin:50% 100% 0;-moz-transform:perspective(500px)rotateX(-90deg)scale(.5,.5);opacity:0}}@-o-keyframes cardOuttop{0%{-o-transform-origin:50% 100% 0;-o-transform:perspective(500px)rotateX(0)scale(1,1);opacity:1}100%{-o-transform-origin:50% 100% 0;-o-transform:perspective(500px)rotateX(-90deg)scale(.5,.5);opacity:0}}@keyframes cardOuttop{0%{transform-origin:50% 100% 0;transform:perspective(500px)rotateX(0)scale(1,1);opacity:1}100%{transform-origin:50% 100% 0;transform:perspective(500px)rotateX(-90deg)scale(.5,.5);opacity:0}}.cardOuttop{-webkit-animation-name:cardOuttop;-moz-animation-name:cardOuttop;-o-animation-name:cardOuttop;animation-name:cardOuttop}@-webkit-keyframes cardOutbottom{0%{-webkit-transform-origin:50% 0 0;-webkit-transform:perspective(500px)rotateX(0)scale(1,1);opacity:1}100%{-webkit-transform-origin:50% 0 0;-webkit-transform:perspective(500px)rotateX(90deg)scale(.5,.5);opacity:0}}@-moz-keyframes cardOutbottom{0%{-moz-transform-origin:50% 0 0;-moz-transform:perspective(500px)rotateX(0)scale(1,1);opacity:1}100%{-moz-transform-origin:50% 0 0;-moz-transform:perspective(500px)rotateX(90deg)scale(.5,.5);opacity:0}}@-o-keyframes cardOutbottom{0%{-o-transform-origin:50% 0 0;-o-transform:perspective(500px)rotateX(0)scale(1,1);opacity:1}100%{-o-transform-origin:50% 0 0;-o-transform:perspective(500px)rotateX(90deg)scale(.5,.5);opacity:0}}@keyframes cardOutbottom{0%{transform-origin:50% 0 0;transform:perspective(500px)rotateX(0)scale(1,1);opacity:1}100%{transform-origin:50% 0 0;transform:perspective(500px)rotateX(90deg)scale(.5,.5);opacity:0}}.cardOutbottom{-webkit-animation-name:cardOutbottom;-moz-animation-name:cardOutbottom;-o-animation-name:cardOutbottom;animation-name:cardOutbottom}@-webkit-keyframes cardOutleft{0%{-webkit-transform-origin:100% 50% 0;-webkit-transform:perspective(500px)rotateY(0)scale(1,1);opacity:1}100%{-webkit-transform-origin:100% 50% 0;-webkit-transform:perspective(500px)rotateY(90deg)scale(0,0);opacity:0}}@-moz-keyframes cardOutleft{0%{-moz-transform-origin:100% 50% 0;-moz-transform:perspective(500px)rotateY(0)scale(1,1);opacity:1}100%{-moz-transform-origin:100% 50% 0;-moz-transform:perspective(500px)rotateY(90deg)scale(0,0);opacity:0}}@-o-keyframes cardOutleft{0%{-o-transform-origin:100% 50% 0;-o-transform:perspective(500px)rotateY(0)scale(1,1);opacity:1}100%{-o-transform-origin:100% 50% 0;-o-transform:perspective(500px)rotateY(90deg)scale(0,0);opacity:0}}@keyframes cardOutleft{0%{transform-origin:100% 50% 0;transform:perspective(500px)rotateY(0)scale(1,1);opacity:1}100%{transform-origin:100% 50% 0;transform:perspective(500px)rotateY(90deg)scale(0,0);opacity:0}}.cardOutleft{-webkit-animation-name:cardOutleft;-moz-animation-name:cardOutleft;-o-animation-name:cardOutleft;animation-name:cardOutleft}@-webkit-keyframes cardOutright{0%{-webkit-transform-origin:0 50% 0;-webkit-transform:perspective(500px)rotateY(0)scale(1,1);opacity:1}100%{-webkit-transform-origin:0 50% 0;-webkit-transform:perspective(500px)rotateY(-90deg)scale(0,0);opacity:0}}@-moz-keyframes cardOutright{0%{-moz-transform-origin:0 50% 0;-moz-transform:perspective(500px)rotateY(0)scale(1,1);opacity:1}100%{-moz-transform-origin:0 50% 0;-moz-transform:perspective(500px)rotateY(-90deg)scale(0,0);opacity:0}}@-o-keyframes cardOutright{0%{-o-transform-origin:0 50% 0;-o-transform:perspective(500px)rotateY(0)scale(1,1);opacity:1}100%{-o-transform-origin:0 50% 0;-o-transform:perspective(500px)rotateY(-90deg)scale(0,0);opacity:0}}@keyframes cardOutright{0%{transform-origin:0 50% 0;transform:perspective(500px)rotateY(0)scale(1,1);opacity:1}100%{transform-origin:0 50% 0;transform:perspective(500px)rotateY(-90deg)scale(0,0);opacity:0}}.cardOutright{-webkit-animation-name:cardOutright;-moz-animation-name:cardOutright;-o-animation-name:cardOutright;animation-name:cardOutright}@-webkit-keyframes cq-dropInDown{0%{opacity:0;-webkit-transform:translateY(-2000px)}60%{-webkit-transform:translateY(30px)}80%{-webkit-transform:translateY(-10px)}100%{opacity:1;-webkit-transform:translateY(0)}}@-moz-keyframes cq-dropInDown{0%{opacity:0;-moz-transform:translateY(-2000px)}60%{-moz-transform:translateY(30px)}80%{-moz-transform:translateY(-10px)}100%{opacity:1;-moz-transform:translateY(0)}}@-o-keyframes cq-dropInDown{0%{opacity:0;-o-transform:translateY(-2000px)}60%{-o-transform:translateY(30px)}80%{-o-transform:translateY(-10px)}100%{opacity:1;-o-transform:translateY(0)}}@keyframes cq-dropInDown{0%{opacity:0;transform:translateY(-2000px)}60%{transform:translateY(30px)}80%{transform:translateY(-10px)}100%{opacity:1;transform:translateY(0)}}.cq-dropInDown{-webkit-animation-name:cq-dropInDown;-moz-animation-name:cq-dropInDown;-o-animation-name:cq-dropInDown;animation-name:cq-dropInDown}.dropin0{-webkit-animation-delay:0s;-moz-animation-delay:0s;-ms-animation-delay:0s;animation-delay:0s}.dropin1{-webkit-animation-delay:.2s;-moz-animation-delay:.2s;-ms-animation-delay:.2s;animation-delay:.2s}.dropin2{-webkit-animation-delay:.4s;-moz-animation-delay:.4s;-ms-animation-delay:.4s;animation-delay:.4s}.dropin3{-webkit-animation-delay:.6s;-moz-animation-delay:.6s;-ms-animation-delay:.6s;animation-delay:.6s}.dropin4{-webkit-animation-delay:.8s;-moz-animation-delay:.8s;-ms-animation-delay:.8s;animation-delay:.8s}.dropin5{-webkit-animation-delay:1s;-moz-animation-delay:1s;-ms-animation-delay:1s;animation-delay:1s}.dropin6{-webkit-animation-delay:1.2s;-moz-animation-delay:1.2s;-ms-animation-delay:1.2s;animation-delay:1.2s}.dropin7{-webkit-animation-delay:1.4s;-moz-animation-delay:1.4s;-ms-animation-delay:1.4s;animation-delay:1.4s}.dropin8{-webkit-animation-delay:1.6s;-moz-animation-delay:1.6s;-ms-animation-delay:1.6s;animation-delay:1.6s}.dropin9{-webkit-animation-delay:1.8s;-moz-animation-delay:1.8s;-ms-animation-delay:1.8s;animation-delay:1.8s}.dropin10{-webkit-animation-delay:2s;-moz-animation-delay:2s;-ms-animation-delay:2s;animation-delay:2s}.dropin11{-webkit-animation-delay:2.2s;-moz-animation-delay:2.2s;-ms-animation-delay:2.2s;animation-delay:2.2s}.dropin12{-webkit-animation-delay:2.4s;-moz-animation-delay:2.4s;-ms-animation-delay:2.4s;animation-delay:2.4s}.dropin13{-webkit-animation-delay:2.6s;-moz-animation-delay:2.6s;-ms-animation-delay:2.6s;animation-delay:2.6s}.dropin14{-webkit-animation-delay:2.8s;-moz-animation-delay:2.8s;-ms-animation-delay:2.8s;animation-delay:2.8s}.dropin15{-webkit-animation-delay:3s;-moz-animation-delay:3s;-ms-animation-delay:3s;animation-delay:3s}.info-icon-pulse1,.info-icon-pulse2{border-radius:50%;height:14px;width:14px;position:absolute;left:50%;top:50%;margin:16px 0 0 4px;z-index:1001}.info-icon-pulse1:after,.info-icon-pulse2:after{animation:cq-hotspot-pulsate 1.2s ease-out;height:30px}.info-icon-pulse1:after{content:"";border-radius:50%;width:30px;position:absolute;margin:-8px 0 0 -8px;-webkit-animation-iteration-count:infinite;animation-iteration-count:infinite;opacity:0;border:1px solid rgba(255,255,255,.8);-webkit-animation-delay:1.5s;animation-delay:1.5s}.info-icon-pulse2:after{content:"";border-radius:50%;width:30px;position:absolute;margin:-8px 0 0 -8px;-webkit-animation-iteration-count:infinite;animation-iteration-count:infinite;opacity:0;border:1px solid rgba(0,0,0,.4);-webkit-animation-delay:1.5s;animation-delay:1.5s}@-webkit-keyframes cq-hotspot-pulsate{0%{-webkit-transform:rotateX(-64deg)scale(.1,.1);transform:rotateX(-64deg)scale(.1,.1);opacity:0}50%{opacity:1}100%{-webkit-transform:rotateX(-64deg)scale(1.2,1.2);transform:rotateX(-64deg)scale(1.2,1.2);opacity:0}}@keyframes cq-hotspot-pulsate{0%{-webkit-transform:rotateX(-64deg)scale(.1,.1);-ms-transform:rotateX(-64deg)scale(.1,.1);transform:rotateX(-64deg)scale(.1,.1);opacity:0}50%{-webkit-transform:rotateX(-64deg)scale(1,1);-ms-transform:rotateX(-64deg)scale(1,1);transform:rotateX(-64deg)scale(1,1);opacity:1}100%{-webkit-transform:rotateX(-64deg)scale(1.2,1.2);-ms-transform:rotateX(-64deg)scale(1.2,1.2);transform:rotateX(-64deg)scale(1.2,1.2);opacity:0}}@media screen and (min-width:480px)and (max-width:767px){.popover{width:200px}}@media only screen and (min-width:160px)and (max-width:479px){.popover{width:160px}} @font-face{font-family:'lsi-fontello';src:url(//jaasfoundation.org/wp-content/plugins/lightweight-social-icons/css/../fonts/fontello.eot);src:url(//jaasfoundation.org/wp-content/plugins/lightweight-social-icons/css/../fonts/fontello.eot#iefix) format('embedded-opentype'), url(//jaasfoundation.org/wp-content/plugins/lightweight-social-icons/css/../fonts/fontello.woff) format('woff'), url(//jaasfoundation.org/wp-content/plugins/lightweight-social-icons/css/../fonts/fontello.ttf) format('truetype'), url(//jaasfoundation.org/wp-content/plugins/lightweight-social-icons/css/../fonts/fontello.svg#fontello) format('svg');font-weight:normal;font-style:normal}[class^="lsicon-"]:before,[class*=" lsicon-"]:before{font-family:"lsi-fontello";font-style:normal;font-weight:normal;speak:none;display:inline-block;text-decoration:inherit;width:1.2em;text-align:center;font-variant:normal;text-transform:none;line-height:1.2em}.lsicon-email-alt:before{content:'\e800'}.lsicon-email:before{content:'\e801'}.lsicon-email-squared:before{content:'\e802'}.lsicon-rss:before{content:'\e803'}.lsicon-rss-squared:before{content:'\e804'}.lsicon-phone:before{content:'\e805'}.lsicon-phone-squared:before{content:'\e806'}.lsicon-codepen:before{content:'\e807'}.lsicon-delicious:before{content:'\e808'}.lsicon-deviantart:before{content:'\e809'}.lsicon-digg:before{content:'\e80a'}.lsicon-dribbble:before{content:'\e80b'}.lsicon-dropbox:before{content:'\e80c'}.lsicon-facebook:before{content:'\e80d'}.lsicon-facebook-squared:before{content:'\e80e'}.lsicon-flickr:before{content:'\e80f'}.lsicon-foursquare:before{content:'\e810'}.lsicon-git-squared:before{content:'\e811'}.lsicon-git:before{content:'\e812'}.lsicon-github:before{content:'\e813'}.lsicon-github-squared:before{content:'\e814'}.lsicon-github-circled:before{content:'\e815'}.lsicon-google:before{content:'\e816'}.lsicon-gplus:before{content:'\e817'}.lsicon-gplus-squared:before{content:'\e818'}.lsicon-instagram:before{content:'\e819'}.lsicon-jsfiddle:before{content:'\e81a'}.lsicon-linkedin-squared:before{content:'\e81b'}.lsicon-linkedin:before{content:'\e81c'}.lsicon-pinterest-circled:before{content:'\e81d'}.lsicon-pinterest:before{content:'\e81e'}.lsicon-reddit:before{content:'\e81f'}.lsicon-reddit-squared:before{content:'\e820'}.lsicon-skype:before{content:'\e821'}.lsicon-soundcloud:before{content:'\e822'}.lsicon-spotify:before{content:'\e823'}.lsicon-stackexchange:before{content:'\e824'}.lsicon-stackoverflow:before{content:'\e825'}.lsicon-stumbleupon:before{content:'\e826'}.lsicon-stumbleupon-circled:before{content:'\e827'}.lsicon-tumblr-squared:before{content:'\e828'}.lsicon-tumblr:before{content:'\e829'}.lsicon-twitter-squared:before{content:'\e82a'}.lsicon-twitter:before{content:'\e82b'}.lsicon-vimeo:before{content:'\e82c'}.lsicon-vine:before{content:'\e82d'}.lsicon-wordpress:before{content:'\e82e'}.lsicon-youtube:before{content:'\e82f'}.lsicon-youtube-squared:before{content:'\e830'}.lsicon-itunes:before{content:'\e831'}.lsicon-steam:before{content:'\e832'}.lsicon-steam-squared:before{content:'\e833'}.lsicon-behance:before{content:'\e834'}.lsicon-behance-squared:before{content:'\e835'}.lsicon-yelp:before{content:'\e836'}.lsicon-twitch:before{content:'\e837'}.lsicon-fivehundredpx:before{content:'\e838'}.lsicon-angellist:before{content:'\e839'}.lsicon-bloglovin-squared:before{content:'\e83a'}.lsicon-bloglovin:before{content:'\e83b';font-size:80%}.lsicon-paper-plane:before{content:'\e83c'}.lsicon-vkontakte:before{content:'\e83d'}.lsicon-bitbucket:before{content:'\e83e'}.lsicon-bandcamp:before{content:'\e83f'}.lsicon-xing:before{content:'\e840'}.lsicon-yahoo:before{content:'\e841'}.lsicon-snapchat:before{content:'\e842'}.lsicon-snapchat-square:before{content:'\e843'}.lsicon-tripadvisor:before{content:'\e844'}.lsicon-houzz:before{content:'\e845'}.lsicon-mixcloud:before{content:'\e846'}.lsicon-lastfm:before{content:'\e847'}.lsicon-lastfm-squared:before{content:'\e848'}.lsi-social-icons{margin:0 !important;padding:0 !important;list-style-type:none !important;display:block !important}.lsi-social-icons li:before,.lsi-social-icons li:after{content:'' !important;display:none !important}.lsi-social-icons li{padding:0 !important;display:inline-block !important;*display:inline;*zoom:1;float:none !important;margin:0 8px 8px 0 !important;list-style-type:none !important}.lsi-social-icons li a{padding:8px;width:1.2em;line-height:1.2em;text-align:center;display:block;text-decoration:none !important;font-style:normal !important;font-weight:normal !important;text-transform:none !important;speak:none;-moz-transition:background-color 0.2s ease-in-out 0s;-webkit-transition:background-color 0.2s ease-in-out 0s;transition:background-color 0.2s ease-in-out 0s;-moz-box-sizing:content-box;-webkit-box-sizing:content-box;box-sizing:content-box}.tooltipster-default{border-radius:5px;border:0;background:#000;color:#fff}.tooltipster-default .tooltipster-content{font-family:inherit;font-size:12px;line-height:13px;padding:8px 10px;overflow:hidden}.tooltipster-icon{cursor:help;margin-left:4px}.tooltipster-base{padding:0;font-size:0;line-height:0;position:absolute;left:0;top:0;z-index:9999999;pointer-events:none;width:auto;overflow:visible}.tooltipster-base .tooltipster-content{overflow:hidden}.tooltipster-arrow{display:block;text-align:center;width:100%;height:100%;position:absolute;top:0;left:0;z-index:-1}.tooltipster-arrow span,.tooltipster-arrow-border{display:block;width:0;height:0;position:absolute}.tooltipster-arrow-top span,.tooltipster-arrow-top-right span,.tooltipster-arrow-top-left span{border-left:8px solid transparent !important;border-right:8px solid transparent !important;border-top:8px solid;bottom:-7px}.tooltipster-arrow-top .tooltipster-arrow-border,.tooltipster-arrow-top-right .tooltipster-arrow-border,.tooltipster-arrow-top-left .tooltipster-arrow-border{border-left:9px solid transparent !important;border-right:9px solid transparent !important;border-top:9px solid;bottom:-7px}.tooltipster-arrow-bottom span,.tooltipster-arrow-bottom-right span,.tooltipster-arrow-bottom-left span{border-left:8px solid transparent !important;border-right:8px solid transparent !important;border-bottom:8px solid;top:-7px}.tooltipster-arrow-bottom .tooltipster-arrow-border,.tooltipster-arrow-bottom-right .tooltipster-arrow-border,.tooltipster-arrow-bottom-left .tooltipster-arrow-border{border-left:9px solid transparent !important;border-right:9px solid transparent !important;border-bottom:9px solid;top:-7px}.tooltipster-arrow-top span,.tooltipster-arrow-top .tooltipster-arrow-border,.tooltipster-arrow-bottom span,.tooltipster-arrow-bottom .tooltipster-arrow-border{left:0;right:0;margin:0 auto}.tooltipster-arrow-top-left span,.tooltipster-arrow-bottom-left span{left:6px}.tooltipster-arrow-top-left .tooltipster-arrow-border,.tooltipster-arrow-bottom-left .tooltipster-arrow-border{left:5px}.tooltipster-arrow-top-right span,.tooltipster-arrow-bottom-right span{right:6px}.tooltipster-arrow-top-right .tooltipster-arrow-border,.tooltipster-arrow-bottom-right .tooltipster-arrow-border{right:5px}.tooltipster-arrow-left span,.tooltipster-arrow-left .tooltipster-arrow-border{border-top:8px solid transparent !important;border-bottom:8px solid transparent !important;border-left:8px solid;top:50%;margin-top:-7px;right:-7px}.tooltipster-arrow-left .tooltipster-arrow-border{border-top:9px solid transparent !important;border-bottom:9px solid transparent !important;border-left:9px solid;margin-top:-8px}.tooltipster-arrow-right span,.tooltipster-arrow-right .tooltipster-arrow-border{border-top:8px solid transparent !important;border-bottom:8px solid transparent !important;border-right:8px solid;top:50%;margin-top:-7px;left:-7px}.tooltipster-arrow-right .tooltipster-arrow-border{border-top:9px solid transparent !important;border-bottom:9px solid transparent !important;border-right:9px solid;margin-top:-8px}.tooltipster-fade{opacity:0;-webkit-transition-property:opacity;-moz-transition-property:opacity;-o-transition-property:opacity;-ms-transition-property:opacity;transition-property:opacity}.tooltipster-fade-show{opacity:1}.tooltipster-content-changing{opacity:0.5;-webkit-transform:scale(1.1, 1.1);-moz-transform:scale(1.1, 1.1);-o-transform:scale(1.1, 1.1);-ms-transform:scale(1.1, 1.1);transform:scale(1.1, 1.1)} .icon-set-lsi_widget-2 a,.icon-set-lsi_widget-2 a:visited,.icon-set-lsi_widget-2 a:focus{border-radius:2px;background:#fff !important;color:#686868 !important;font-size:16px !important}.icon-set-lsi_widget-2 a:hover{background:#fefefe !important;color:#686868 !important}
Uganda
Columbia
Venezuela
Kenya
Ethiopia
Sri Lanka
Washington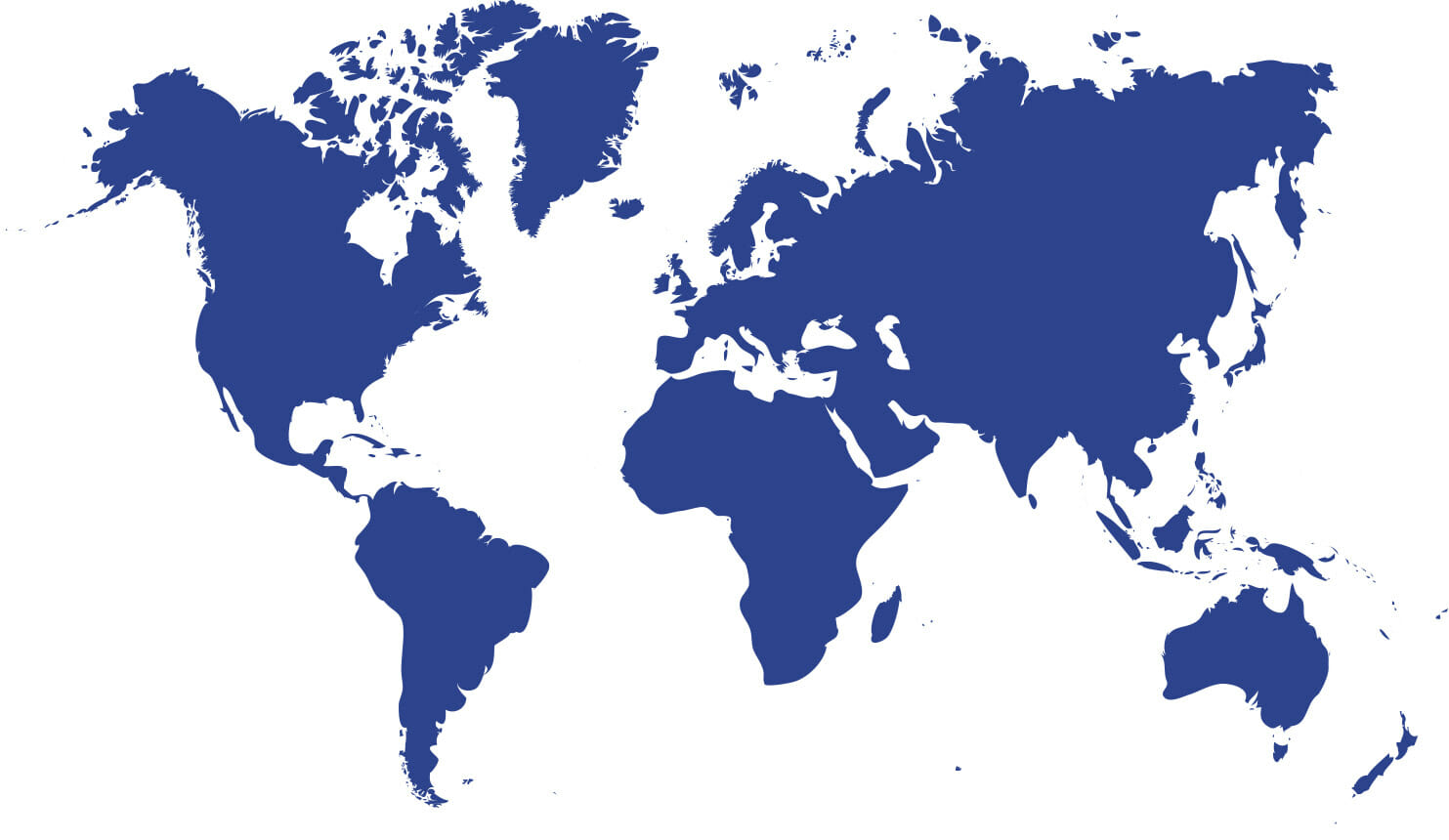 COVID-19 Relief Response
Leaning on one of its core values, "Being Where Needed," JAAS Foundation has been helping more than ever during this pandemic. COVID-19 has affected families across the globe, and while most are sheltering in place the JAAS Foundation has been helping local and international communities with essential supplies, and grants. In Uganda, essential supplies such as food, water, thermometers, and other items were purchased and disseminated to the children and families to help ensure the overall health and wellness of the community. Meanwhile, in Washington, grants were awarded to refugee recipients to help purchase food, pay bills, and help provide peace of mind amidst this global pandemic.
Uganda
Uganda is an East African country with a struggling education system. While 90% of children in Uganda attend primary school, only 25% make it to secondary school. This is mainly because of limited awareness and a lack of quality teachers. Our self-learning, online portal is striving to increase education in both primary and secondary students.
Columbia
Columbia is the fourth largest country in South America. About 37% of students in the country get a late start on school and approximately 41% repeat at least one grade by the time they turn 15. This is mainly because of a lack of internet access, low salaries for teachers, and inadequate facilities. Our online portal is shedding light into Columbia's education system.
Venezuela
Venezuela is situated at the northern end of South America. The country is struggling with a severe shortage of teachers and absence of students. Schools are falling apart and don't have the resources they need to run efficiently. JAAS Foundation is committed to changing these things and revolutionizing the way students in Venezuela learn.
Kenya
Kenya, which is located in Eastern Africa and shares a coast with the Indian Ocean. This country has overhauled its education system in 2017 and has implemented a Competency Based Curriculum to replace the 8-4-4 system. The Competency Based Curriculum puts emphasis on seven core competences namely; communication and collaboration, critical thinking and problem-solving, creativity and imagination, citizenship, digital literacy, learning to learn and self-efficacy.
Ethiopia
Ethiopia is known as the second most populous country in Africa. Unfortunately, it's also one of the least developed countries in the world. Due to low participation rates and quality issues, Ethiopia's education system continues to be underdeveloped.
It's no surprise that the World Bank considers Ethiopia to be "one of the most educationally disadvantaged countries in the world." JAAS Foundation is working hard to make sure this will not be the case in the future.
Sri Lanka
Sri Lanka, which is located in South Asia has an education system that consists of five parts: primary, junior secondary, senior secondary, collegiate, and tertiary. Even though its education system is free, only 35% of the population in Sri Lanka has graduated from secondary school. We're hopeful that modern education tools such as our online portal will encourage more students to continue their studies past the primary stage.
Washington
Students in Washington are working together to make a positive difference in the lives of students in developing communities. At Bellevue High School, for example, the Social Change club and Hack 4 Good teamed up to create K-12 literacy games for those in struggling countries. This was a great opportunity for students to help fellow students around the world build their english reading and writing skills.
JAAS also partnered with the World Relief Foundation, Seattle to deliver laptop donations to support summer camp programs for refugee children.  World Relief Foundation is a global humanitarian organization that brings sustainable solutions to problems such as extreme poverty and violence.
By donating to the JAAS Foundation not only do you join our cause but you are directly supporting the educational foundation necessary for children and adults in underserved communities to achieve greatness. No matter how big or small the donation, you have made a lasting impact for the underprivileged of today, and fortified the growth of tomorrow.
Skip to content